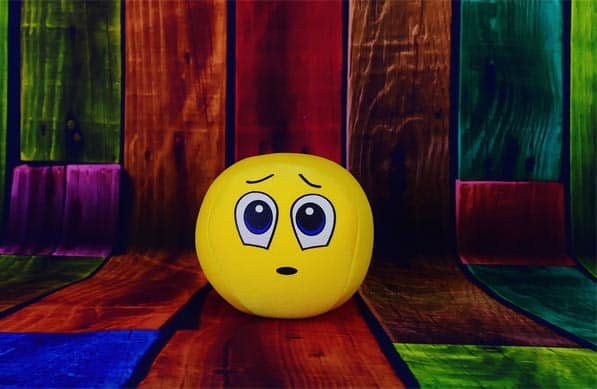 If you don't have diabetes yourself, you probably don't know what it feels like to experience a low blood sugar.

Imagine being stuck in a spinning room, sort of like that carnival ride, "The Tilt-a-Whirl", except you aren't able to get out, the room seems to spin faster around you.
You are unable to put a sentence together, words just don't seem that important right now. Your disoriented and confused.
Sometimes, you may even realize or know where you are or those around you. You are only concentrated on one thing, getting something that will quickly raise your blood sugar up.
Because of this 'hypoglycemic' fog, many people with diabetes and their loved ones experience some interesting moments.
Sometimes, they may not even remember the incident that happened merely moments before. It can make for some interesting dinner conversation.
Those with diabetes just really want you to know that when they experience a low blood sugar, you really shouldn't take anything they say or do personal at all.
I recommend reading the following articles as well:
The ability to comprehend what is happening around them while their world is spinning out of control is virtually impossible during a low blood sugar. It's best if you encounter them acting strange, to get them some fast acting carbohydrates such as skittles, smarties, or juice almost immediately.
Let's read on to find out some interesting things that many of those in the diabetes online community experienced during a low blood sugar incident.
Jim Murray: MOVE!!!
Connie Baragar: Threw smarties at choir director.
Kimmie Shue: Didn't know who you were when you called. (My poor husband).
Kelly Goshorn: When I bit you. yea I bit my boyfriend.
Kristen Mudd: I've bit my mom, too. Multiple times.
Sonia Kumar: Go jump off a cliff and never show me your face.
Tori Davidson: When I broke a chair over ex-husband's head and tried to set him on fire.
Jana Russell: Called my daughter Pete.
Rhonda Carson: Ate a stick of butter lol I was cooking at the time. Got a good laugh
Candace Barnes: When I'm low everyone knows!!! Just leave me alone and I'll get back to reality soon…. but just do as i say until then lowl and nobody will take the abuse
Kristen Mudd: Don't take it personally that I tossed strawberry syrup all over the living room during a combative low, and the house looked like a crime scene for two months until we were able to get it out.
Imogen Aurora Traynor-Barry: Throw my blood meter at you!  done it many times but never hit anyone fortunately! Narrowly missed my teacher in high school one year.
Lindsay Myers: Went on a five-minute curse fill tirade because I didn't get the orange juice in the glass that I requested. Thank god he loves me.
Anne DiRezze: Ignored my hungry, crying newborn.  Thank goodness my husband realized I was low. I was so far gone it didn't even register that the baby was crying. Hubby forced me to drink juice until I came back up. Poor baby. I still get upset when I remember.
Savannah Crick: Got into a fight with my sister about me seeing a cow in the room and yelling at her to shoot it.
Nikki Brough: When I tried pushing u down the stairs. (my poor husband)
Chrissy Sauder: That I screamed obscenities in no particular order because I was pissed at …. (Crap, I can't remember why I'm so f'ing mad!)
Elizabeth Martinez: Threw a temper tantrum because I didn't want to go get dinner…. you guys have me beat lol.
Theresa Edwards: Cali Biting and kicking EMTs…so sorry…
Tammi Driggers Byrd: That I told you what an a** hole you were to me. (Even though it was the truth)
Juliette Beaulieu: When I poked you in the eye for no reason and thought it was hilarious then cried because I felt bad oops! My poor boyfriend.
RyanandChristi Eggers: When I passed out, you poured juice down my throat, and as I roused I threw it back up on you. You had to continue to help treat and clean it up. :/ I also curse like a sailor when dipping, when usually I blush if someone curses around me.
Brittany Beninghof: Started crying and physically threw my pump across my work room as hard as I could. Then over bolused via injections… knowing I was over bolusing… ‍♀
Maribel Mejia-Cruz: "Who are you? I don't know you" as EMT was letting by husband (who I've known since I was 12) talk to me, while strapped on a gurney- ooops.
Disclaimer: The views and opinions expressed in this article are those of the contributors and do not necessarily reflect the official policy or position of TheDiabetesCouncil.com.