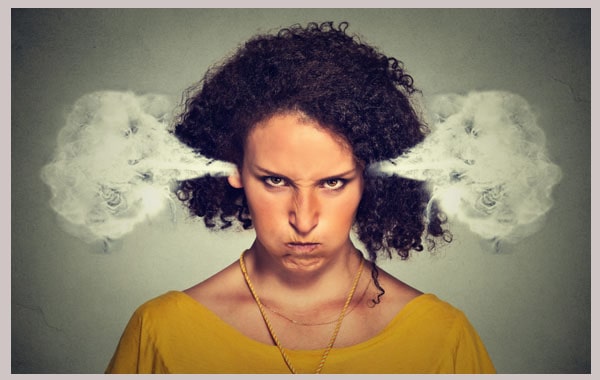 We asked 100 people what the absolute strangest and most comical thing that someone has said to them about their child's diabetes, and the responses… well most of us have heard many quite the odd ones as well. But please remember, not everyone is aware, and we should try to be patient with them and use this as an opportunity to help educate them. With all that said, it's still fun to talk about it!
You can also read our Top 10 Typical Responses People Give When You Tell Them You Have Diabetes great piece written by Elizabeth.
Santanyia Rodabaugh: Are you allergic to a lot of foods? Is that the bad kind? Did you eat alot of sugar as a kid?
Diana Burton: My brother told me once I was "Diabetic by design"
Kelly Davis: Brown sugar is great for diabetics because it's brown and therefor more natural.
Tara Pfromm: My son is T1: An 80+ year old friend told me that her son had the "sugar" when he was little and she just gave him lots of love and it went away. Someone else said to give my son mega doses of green tea because in India they don't have T1 because of all the green tea they drink. Another person couldn't believe that we would give our child insulin because that will just make his pancreas lazy and not produce any on his own. It's just the pharmaceutical companies pushing drugs.
Anna Lee Buck Combs: My cousin once watched me draw up insulin in a syringe, got a queasy look on her face, and asked, "Doesn't that hurt?" Because I hadn't actually stabbed the pointy thing into my skin yet, I replied, "Well not yet!" And then another cousin and I laughed. 😀
Phoebe Nelson: "But you're in such good shape!"
Glenda Gilbert Strickland: A friend once asked who in my family had T1D. I told her that my maternal grandfather had it, my brother had it, I have it, and my daughter has it. She told me that I was very lucky because it never crosses gender lines. "If the females in your family have it, the males are safe, and vice versa! "I just thanked her for her insight. I mean, exactly what would be an intelligent answer to that?!?!
Whitney Shields: "Is that a pager".  (Mind you, that still happens; who has pagers these days??)Also get "is that the bad kind?""You don't look diabetic though???"All the horror stories about some second cousin's friend that lost limbs/died/became blind… Those are a joy to hear."This has sugar in it, sorry" Also should note I keep my "pager" in my bra. Seems like a logical conclusion to me …why wouldn't you keep it there)
Shells Bells: X Insulin? You have it worse than my nanna then, she only needs tablets
Angie Allen Davis: Why are you carrying your garage door opener on your belt?
Whitney Shields: Referring to my dex: oh how did you injure yourself? Are you quitting smoking?
John Tosh: Psh, diabetes is easy, just don't eat sugar, duh!
Anne DiRezze: After telling a friend how much better controlled I've been throughout my pregnancy with an A1C of 4.9, she responded quite seriously by saying, "Well maybe that's your cure!" No, no, no. I've just been on top of it literally 24/7 since I found out I was pregnant. Trust me, if anything, it's 10x harder during pregnancy because my insulin needs are constantly changing.
Lindsay Marshall: A friend recommended chia seeds to help me feel better. I guess they regulate blood sugar, and are recommended for T2Ds.And a co-worker asked, "Were you chubby as a child?"My grandmother used to call it "sugar diabeetus."
Sally Ann Philpott: I had an older lady tell me ( when I was a child ) that I must not believe in God – & if I did my diabetes would be cured. She then brainwashed my biological father into taking my insulin away .. Pretty crazy
Wendi Quella Berry: My Aunt would always tell my Mom when I was young, if you give wendi herbs, she can heal and then pray a lot. OY!
Danvør Svan Petersen: "Oh, I thought that you couldn't eat meat when you got diabetes, so I made the lasagna with baked beans instead of meat"
Allison Thornton: My grandmother used to sneak me candy as a child (before I knew and understood my diabetes) and tell me that I would out grow it when I got older. Of course my mother had no clue about this!
Naomi Kolozsy: Loudly, in front of 20-30 employees in the break room- "You just eat whatever you want and shoot up on drugs!" Don't worry, I set her straight."So you just need a pancreas transplant!" This was my dear mother-in-law when I tried to explain my condition to her.Going through security in Taiwan, a very kind agent with a big smile stopped me. "Please remove cell phone!" "Oh, it's actually an insulin pump." "Ok, very nice. Please remove cell phone!" I decided to just take off my "cell phone".
Ericka Linge: If I eat lots of cucumbers with cinnamon it will cure t1d
Terry Hatcher: Well I'm probably right behind you, I eat so much sugar I'll have diabetes soon too.
Lucky Jenkins: many a times I've had people tell me they wished they were diabetic because of the "special treatment" I get. i.e., when I got slim jims in elementary school instead of whatever candy was given out, when I get out of class because I've got issues with my blood, etc.
Roxanne Scott: I was asked just yesterday if I had the "Sugar"
Dee Showell: Today a type 2 told me I should eat beets, it will stabilize my insulin.
Fayla Coons: "Is that a nicotine patch" in regards to my dexcom
Lindsay Marshall: I had a Dexcom rep come to my work recently to chat about getting one. I told our office manager about it only, to let her know it was a personal meeting in our board room. Afterwards she asked what it was about and I told her how the Dexcom measures your sugar every 5 mins. She said, "Sounds cool, I want one!" I was basically like, "Ummm, no, you dont."
Michelle L. Soucek: My son was diagnosed at 18 months and if I were a better Mom, he would have been fine. I am lazy and took him to McDonald 's too much.
Abbie Rusth McClung: "Did you feed him a lot of cheese?" (Asked by a well wisher when my 5 year old was diagnosed.)Also, "That's so surprising because he's not fat.
Autumn Azure: When I was first diagnosed I was told I was faking it for attention. I was also told by another person that I was doing drugs.
Chastity Meske Marlatt: My mom accused me of making it up for attention.
Karen Talbott: I was at a baby shower when it was my sons turn to get a peice of cake. My mil said to my son you cant have cake your diabetic. Im diabetic and im not Having a peice. She was being pretty nasty about it too. I had to step in and tell her He has type one and he just needs to take insulin its fine if he has cake. She was still nasty and scooped up all the extra icing plopped in on the cake and said "here take it!" she's Lucky im not the kind of person to smack somebody. But she Sure earned it that day.
Penny Lou:When my eyes started getting bad, a friend (?) said you should've worn your glasses, she didn't believe glasses had nothing to do with itOnce at a restaurant, I asked, what do you have sugar free? Waitress said water…..
Jane McArdle: While giving my self a shot she. Ask if it hurt how many times a day I had to shoot my self when she was told 5 she said she could me v Dr do it….well when it means a shot or your life your stupid.
Kim Walcutt-Solomon: I was diagnosed at age 49 two years ago. Just about everyone I told said I was too old to be a type 1 diabetic that is a childhood disease
Crystal Braunbeck: I get it too when I say I was 19 when I was diagnosed
Amanda Parish: Me : I'm so low right nowMy boss: oh no, do you need a shot?Me: just fire me if you're trying to get rid of me. Just please don't kill me.We laughed until we cried. Haha!
Meg Gross: I was told yesterday that stress gave me "the sugar" and I needed bitter melon and meditation. This was a Pakistani man, so it must be true. Plus, it is way different from the "okra water and baptism cure" Christian Americans usually offer.
Dee Showell: When I was mis-diagnosed as type 2, family dr said it was the shock of my Mama passing away that triggered it…uh..ok?
Sherry Garland Neergaard: I was diagnosed with type 1 as an adult. People have told me that kids are type 1 and when they grow up, they become type 2, so I am wrong about my type I….I must have type 2 because I'm not a child.
Chelsea Marie Eckert: Going full, strict vegan for 4 months will restart my dead pancreas.
Tammy Savona: A stranger at a restaurant once told my mom that she should get me into rehab… I was 10, taking my insulin.
Abbie Rusth McClung: Oh my. I made this the other day after I got an accusing look from the neighbor.
Glenda Gilbert Strickland: There was an unexpected fire alarm at the school where I work. I had just sat down to lunch, was a little low and had already bolused for the lunch in front of me. I have a big job during fire drills and I went back to my desk to get the things I'd need before I went outside because I'd heard the alarm had been pulled by a preschooler–so I knew it wasn't real. Still, we needed the fire department to check the building. I was looking for a snack to eat when my boss came up and began yelling at me and telling me that I was setting a bad example for others by standing there.

She had no idea how out of it I was, but like most low T1Ds, I followed orders. By the time we came back inside (where food was) I was pretty loopy. The boss radioed to me to meet her (delaying my lunch even more) and chewed me out again. I began shaking and crying and was really, really low. She then chewed me out again for overreacting. I told her I was very low–but that was hard to even say. She said, "Oh, I know ALL about Type 1 Diabetes! My brother-in-law has it and NEVER takes care of himself."
Don Muchow: Former boss to me in a meeting, when my cgm low blood sugar alarm went off: "turn that damn thing off." Yeah, if it was a pacemaker, you wouldn't say that…. then trying to explain what a cgm is when I'm low was fun.
Anne Smith-Cox: I had the cops called on me for "doing drugs in the car with my kids"…the police were very understanding…but they had to force the little old lady that called them to understand that I was indeed diabetic and only taking my insulin.
Allison Winters: 10 years ago I booked on a cruise with my husband. I filled out the requested medical details stating I was diabetic. First night in the restaurant on board the head waiter came over to our table at every course of the meal removing or adding what he thought I should and shouldn't be eating. By the time I got to dessert we had an out n out full on argument with me guarding/scoffing chocolate mousse, shouting "I can dose for it!" while the waiter tried to talk me into handing it back!
Dee Showell: I was at Burger King a few months ago with my kids to eat lunch. By the time food came I was low and asked the cashier for a water cup to get a few swallows of pop. She was nice. In the way to my table a set of type 2's stopped me and asked if I was diabetic. I said yes, type 1. They told me that if I only eat fruit and veggies my diabetes will disappear. Had the urge to laugh, but these were elderly people so I just said there is carbs in everything and I take insulin cause my pancreas doesn't produce any. They were very adamant on the diet thing so I politely said we have to agree to disagree. The lady then told me that I should watch out cause one of my kids is a little on the heavy side, she shouldn't be eating sugar…omg.
Margaret Tipton: You have to get shots EVERY day? I'd totally die if I had to get them every day. (well yeah literally here).
Roxanne Scott: My pump was alarming once in a college Algebra class, and the prof yelled at me for having a cell phone in the class, I left the room to handle the pump…. he was VERY embarrassed when I came back after the others in the class told him it was an insulin pump…. I think it's the only reason I passed with a C….
Lisa Gemmill: So your blood sugar is low. Do you need more insulin?
Traci Vonderlage: Scott This isn't exactly what you are looking for but it was funny. I asked a waitress if they had pop without carbs. She said, "No,it all has bubbles."
Mindy Quinby: When I was a little girl, this was one of my 1st glucose meters. I remember I was out at a restaurant with my family, and after I'd giving my order, I tested and dosed. Well, when I tested, a little boy at the next table asked if my meter was a gameboy. I laughed it off, but in my head I was like," I wish kid. I wish."
Kimberly R Green Broughton: "Oh, you're diabetic? No wonder you're always so pale." Lol.
Rianne Ferguson: Just diagnosed (age 29, type 1) and I was underweight and looked awful, skin and bones with no fat left anywhere on my body. Someone told me that gastric bypass surgery would cure me, they still insisted even after I explained the differences between type 1 & 2.
Lauren Strickland: I have a freestyle libre, and an elderly family friend asked why I have a bottle cap taped to my arm – that one definitely gave me a chuckle as now I think about it, it's the perfect description for a libre! He was actually incredibly interested when I explained what it really was, which was so sweet (pun intended)
Kat Baustert: I had somebody say to me (on my birthday, no less!) that him calling a bag of lollipops "diabetes flavored" was no big deal because he had asthma and could sympathize.
Michele Rousseau McKie: After telling a friend that I was getting a NEW pump she said, "you must be the brittle kind of diabetic"
Joe D. Deaver: Upon finding out I am T1, a former coworker stated, "at least you don't have the stupid kind of diabetes." I proceeded to inform him that both my parents are type 2.
Sherry Spencer Groce: I actually had a nurse tell me that I didn't look like I had diabetes when I told her I was diabetic. A nurse who obviously didn't know much about it !
Kathy Holsey: Omg….had a dr tell me that. I asked well what do they look like. I might want to look for one…morons
Anastasia Nabozny Dawson: My boss offered to get me a Diet Coke when I was low at the end of my work day. I was too low to explain. My 8 year old son was dropped off and sorted everyone out!
Ericka Linge Mayo Moysey: I know a lot of people think if you r originally diagnosed t2 u can't revert to t1 but I did….my pancreas quit working altogether. I have to take meds when I eat just to digest. It is possible.
Mike Corton: My grandma had it, she ate a spoonful of cinnamon every day and never had to take insulin again….
Kristy Slavicek: I was told the same thing about having type 2 first. But because I have lupus they changed it to type 1. And I'm 56 and it's coming up on 3 years I've been a diabetic. And I'm having a hard time adjusting changing my eating patterns. I have lost 100 pounds. Now I'm trying to gain weight !!
Anastasia Nabozny Dawson: I am a guidance counselor and had the following conversation when discussing the hospital charging me for giving myself doses of insulin via my pump:(A father of a student who's not enrolled at the school): you're not going to like what I'm about to say () but if you lost weight, your diabetes would be better.Me: I actually have Type I diabetes. It's an autoimmune disease. Nothing I could have done would have prevented it. No matter my weight or any other factor, my pancreas does not produce insulin.Him: Oh! 3 of my 4 children have type 1. I know all about it. My youngest daughter put on 20 pounds in one month when she started insulin.Me: Insulin is an artificial hormone. It can effect weight. In fact the more you weigh, the more insulin you need and the more insulin you use, the harder it is to lose weight. I'm also on a hormone for a disfunctioning thyroid, another autoimmune disease.Him: *disbelieving look I controlled myself to not slap off his face*
David Carter: When my bg is high and I get told to drink some oj. or conversely, when I'm low and having a cookie, I get chewed out by some random coworker "aren't you diabetic??? YOU shouldn't be eating that!!!" Final odd statements I get a lot is "Diet soda?? Isn't that bad for your diabetes?
Leah Hanstra: I have had many people ask me why I have a thing on my arm (my dexcom) and not one my stomach. I then have to explain to them that I have both and how my dexcom isn't the thing that's giving me my insulin. I've also had many people ask me and make sure (over and over and over) if it's okay if I have something sugary like cake or ice cream. Sometimes it's quite funny how little people know about Type 1
Amy Fiorentini Wingo: I've been asked many times if my daughter has "the severe kind of diabetes".
Mary Martin: Funniest thing I was low and eating something sugary and drinkig diet coke and being asked if it was good for my health…I was at the time laughing my head off and making funny sounds thankfully husband was with me
Beth Skolnick Bigelow: While growing up with diabetes, I used to hear "you don't look diabetic"!!!
Sophia Gilleo: A nurse tried to convince me and my daughter that because we were over 18 we could not possibly have Type 1. Like our pancreas suddenly starts working the day we turn 18!
Lindsay Marshall: Aw man, wouldn't that be awesome! "I'm excited for my 18th birthday, not because I can buy lottery tickets, but because my pancreas is going to start working again! It's magic!!"
Janice Barnes: How long will you still live???
Kimberly Ann Baker: I was 13 at a birthday party with like 50 other kids and the mom gave me water and she says " the cake has some sugar, drink this instead"
Wendi Quella Berry: O Omg, I know how that feels…I always got teased because my popsicle had no sugar and was a different color, all the kids laughed at me. Still upsets me after 40+ years…..
Jonathan Olick: When I was diagnosed in the early 1980s, at the age of 18, my endo said "Don't worry, you have 25 good years left." 35+ years later, my years are getting better.
Kathy Holsey: My mom went from a 1 to a 2 Maybe you should eat healthier you could also…
Lynnette Hernandez: Every time I get hospitalized the docs read my charts- I take a TON of insulin so when they walk in they go "omg you're not fat, you're so tiny but take so much insulin" I'm 5 feet tall about 118 pounds. They expect me to be overweight since I take on average 35 units of fast acting insulin with a meal
Heather Nichole Smith: Yes I get the same thing I'm 5'3 and I'm 115 pounds and they're like "when I walked in I expected to see on obese person" like thanks! Like we're suppose to be fat or something cause the amount of insulin we take. Lol
Ndinda Kasimu: I still use test trips and when i excused myself to go test a very close pal asked if i had to pee on that
Ndinda Kasimu: Ooh and my sister told me that if i passed out she'd inject me with Insulin like she saw in the movies.I was like…that could like hurt me worse if i had a low
Heather Nichole Smith: My soon to be step grandma asked " so since you have diabetes doesn't that mean you're gonna die soon?" Or I get this in public all the time "are you not ashamed of doing that in front of us , so sick"
Whitney Shields: Omgosh! Are you gonna die soon???? Ummm? If a truck hits me right now I might? What?
Cynical Ingenue: Whenever someone sees me using Splenda and lectures me on the dangers of artificial sweetners. I always say that real sugar would kill me much faster so I'm not worried.Or when the passive aggressive nosey lady at work tries to con the cafeteria manager into giving her my cake because, "I didn't know diabetics could eat that,"
Kathy Holsey: I remembered when I was first diagnosed the dr told me it was "self induced diabetes". I'm like….your fired.
Tanya Gold: Maybe you should have eaten better.
Natalie Hillier: My knee was giving me trouble so I go to this new doctor near where I live and I tell him I have diabetes and he goes " oh so you got it from a big fright right? " and I was speechless like omg and then he looks at me very seriously and he's like " well all we have to do is scare you again and it will go away" I honestly felt like crying after that
Lindsay Marshall: Like it's hiccups?! OMG, that may be the best one I've ever heard.
Bekah Ragland: My body had never absorbed insulin correctly so I'm constant in the high side. For about 6-9 months I was really sick and in dka every 2-3 months. I had a doctors and nurse tell me that it was m fault and that I was trying to kill myself.
Sue Orndorff: When I was in the hospital when I was first diagnosed someone thought I hit my head too hard and got diabetes!!! Hmmmm…maybe if I bang my head on the wall it will go away????????????
Mary Rohn: You're lucky she got it so young, that way she will never know anything else… (Yes because a life of shots and constant finger pokes is better than a carefree childhood).
Karen Talbott: My sons pump fell off while while he slept. He got high over night started throwing up in the morning. I took him to the ER. They told me i should be able to know how to take care of him by now after 4 years being diagnosed so i must not be taking care of him Properly and threatend to call child protective services on me.
Kathy Klusman Lentz: I worked for a pediatrician for several years. He had 3 daughters, and his middle daughter met a T1d in college and fell in love with him. One day I overheard a conversation between him and a drug rep visiting our office, and  he told her that he didn't want his daughter dating a "dead man walking". I was horrified when I heard that, I thought as a doctor he should have known better.
Courtney Blenden Getty: A waitress thought Bella'S pen shot was a vapor cig. Yeah…. Cause that makes more sense for a 6 year old!
Lisa Treese: "Does Zachary normally chew on someone else's shirt?" My reply was "why yes of course!" Because that's so normal!!!
Ella Arden Grace: People are stupid aren't they! Once I had a nurse ask me if I gave myself insulin with a paper clip to go low. My health care proxy walked it and did some education.
Sara Talbot: Someone once asked me why I had to attach his pager to him, if I was that afraid he would lose it, he shouldn't have one….. Davis was 2. I still laugh when I think about that.
Mark Santigo: Well, at least it's not cancer (No one wants to have either!!)
Diana Harmon: Asking, "Are you really diabetic?" while looking you over as to see if you're sprouting new limbs or a third eye!
Betty J Powell: My mother in law, tells my x husband diabetes is nothing, it don't damage nothing, ( uhhh, my eyes, legs, liver, skin, kidneys and spleen and enlarged pancreas, constant pain) she just wants you to go back to her (not a chance) Tell her eat more sugar take some advil and work I do and I'm 79. Well I'm 56 and can barely walk, my legs swell and turn purple after 10 minutes sitting or standing. Her sister died of rejection after kidney transplant from diabetic damage…..but take a spoon of sugar advil and go to work, that's the cure lol!
For further reading:
What is the strangest or most comical thing that someone has said to you about you or your child's diabetes?
Want to be part of our next survey? Want to add your tips/feedback/story so our readers can read? Join our Facebook Group – My Diabetes Community to Get Involved!
Hope you enjoyed this article.