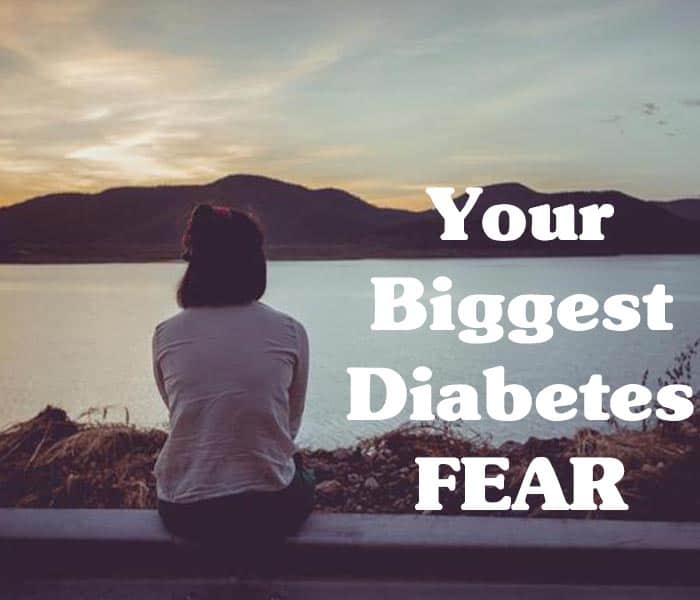 What would be or what is your biggest fear in dealing with diabetes?
This was the question I posed to the diabetes community to find out what their biggest fears were. I also shared with them my biggest fear and the fear's that already occurred.

Before we continue with this article, I wanted to let you know we have researched and compiled science-backed ways to stick to your diet and reverse your diabetes. Want to check out our insights? Download our free PDF Guide "Power Foods to Eat" here.

My Fear: We've experienced a lot throughout these short almost 7 years since my son's diagnosis. In his first year of being diagnosed he was put on a sliding scale (which I learned I HATE) and passed out from a low blood sugar, his sister (who was 4 at the time) found him unconscious in his room. This was only 2 months into diagnosis and I had to give glucagon.
After that scare, fast forward two months later (4 months into DX) he was acting strange so I tested, he was 143. My husband thought he was misbehaving but to me it felt like something was just 'off or not right' about him so I made him come downstairs with me so I could monitor him closer. I tested him again 15 mins later and he was 99, I thought geez that's a big drop so we gave him a juice box. Not but 5-7 minutes later he suffered a seizure.
My husband called 911 and an ambulance was on the way but I tested during this time and he was 43, just like that. After this hospital stay they realized his sliding scale was too high (ya think??) I asked this the first time but they looked at me like I didn't know what I was talking about, you know we were only 2 months in. Since that day, we've had our fair share of crappy days with T1D (Highs, and lows, and a second diagnosis of my daughter), but nothing (thank god) as frightening as those two experiences.
Here is what others had to say when we asked them what is your biggest diabetes fear, and if it occurred what happened? What have you learned from that experience?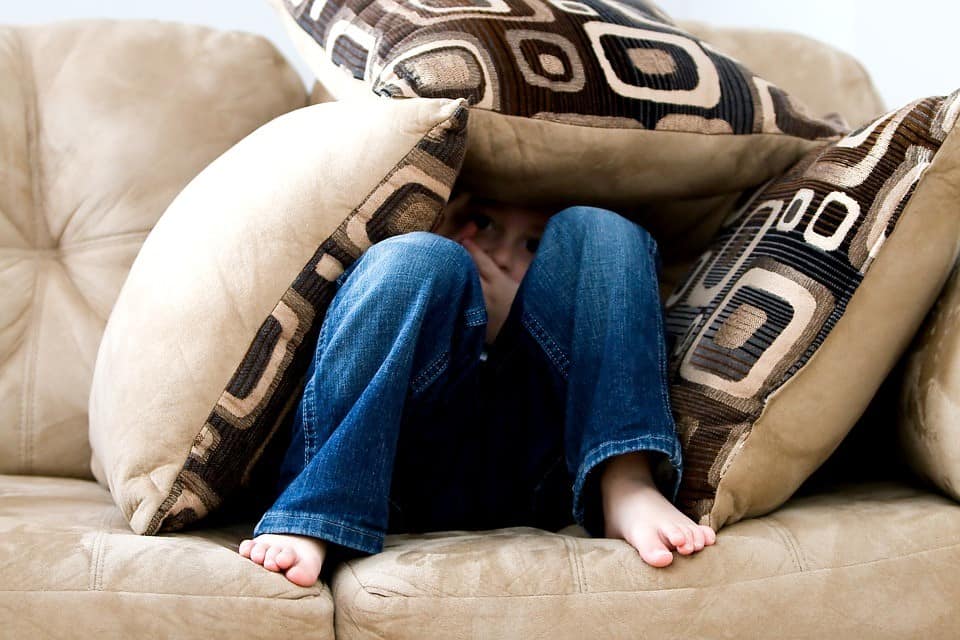 Andal Narayanan: Uh, my biggest fear right now is dying because of some medical provider's "religious freedom" and refusal to treat me.
Brit Nell: Yeah, I hate to say it, but most of my fears now aren't about the disease itself. They're about politicians and insurance companies.
Laurie Douglas: My biggest fear is passing out from a low and one of my children finding me.
Brooke Stoeklen: Me too!!!! I have nightmares about it! I have 4 kids under 10 and no matter how many times I teach them how to dial 911, I'm scared they will just think I'm sleeping….
Haley Nicole Gideon: I've found my dad several times with blood sugars in the teens… my entire life. I called 911 the 1st time when I was 7 and it saved him. Usually when you drop to the point of calling 911 you are moaning, sweating, foaming at the mouth, rambling or doing something. It isn't peaceful at all. so hopefully they would be able to tell that you are not sleeping. It was always scary finding him like that but it's definitely made me a stronger, more responsible person. 😊
Wendy Wagner: My daughter is 6 and got an award last night for saving my life. I am so proud if her but there's a small part of shame from me. At least I'm alive. Teach them to call 911.
Pamela Reilly: After 50 years of living with T1, I don't have any fears. I've learned to roll with the flow. BUT – none of my 4 children have it. That would be a game changer. I think it's important to find a place of peace where we feel empowered so we don't live in a debilitating constant state of fear.
Brittany Nicole Hahn: The day I stop worrying or take a breath is the day I will miss something. Doesn't seem worth it. I will be fearful.
Jazmin Ebony Beal: My daughter is only 3 and we're already almost 2 years in. I'm terrified for her to have a seizure. I'm very thankful for dexcom and hope it will never happen but even the thought of seeing her like that makes me tear up
Kim Wyatt McAnnally: Dead in bed syndrome. My son is the t1. Dexcom alleviates that for me, but I used to open his door every morning to test and always had the fear he would be dead in bed.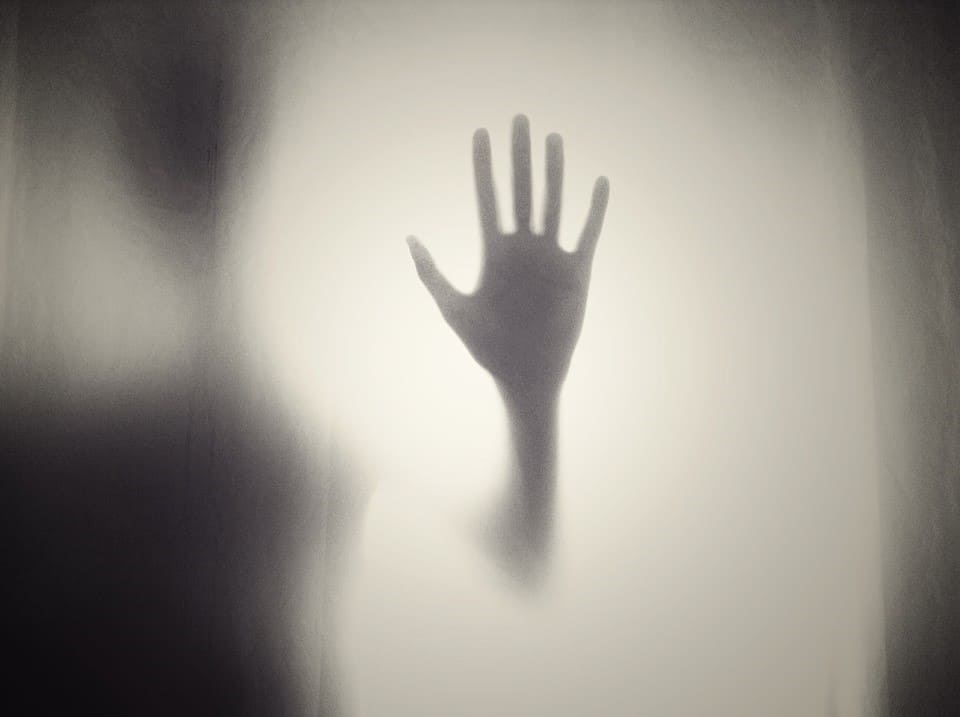 Jazmin Ebony Beal: 😢 sucks we even have to think about these things.
Hülya Sakarya: — the d- in bed syndrome — so I can't get out of the habit of coming into my son's room and testing his arm or head to see if he's sweaty, sign of extreme low.
Amanda Wills: I posted on here a few days ago about my experience 3 years ago. I ran out of long acting insulin and had no insurance and could not afford to pay $300 cash at the time. I went into a coma for almost 2 weeks and was on life support with a 5% chance of survival.
Laurie Douglas: It completely sickens me that we are in a society that you are only allowed to survive if you have $$ in your pocket. So sorry you had to go through that 🙁
Mindy Quinby: My biggest fear happened, Bronchial infection. I went in thinking it was a UTI. Got admitted to ICU, passed out. Spent 7 days in coma on life support. Woke up w/ a central line in my neck, a breathing tube in my throat, and a feeding tube up my nose, going "Whiskey Tango Foxtrot?" Then spent 7 more days in the hospital. I'm ok. That was 5 years ago, but something that I will NEVER forget.
Kathy Klusman Lentz: My biggest fear is my son getting diagnosed, because he has no health insurance.
Trudi Peters: My greatest fear is passing out from a low with no one around who knows how to help me.
Liz Redd: My son going too low and me not catching it in time.
Yvette Sperry Goins Liz: that is also one of my biggest fears. We have Kaiser as our insurance I hope he is able to get it for himself when he gets older. It has been a lifesaver having Kaiser.
Kirk Cindy: After 51 years as a t1, except at 4! There are always fears but to be honest, I feel like I'm doing good and not going to let this disease stop me. Thought when my grandson. Was expecting at 2, that I couldn't take it, guilt, of course, but realized I am.
Kat Volk: One of my siblings being diagnosed. I think of it as I've taken this disease so they don't have too. It was the only way I could cope at 13. I'd be devastated if they got it!
Kassie Joyce: I just lost my baby brother due to this disease. The same yr. my first child was doa (dead on arrival). I go day by day dealing with it. My baby brother was a few weeks' shy of his 23rd b-day. I think my biggest fear is dying….in January 2015 I was life flighted to the city (lived in a small town) I had an ingrown toenail which led my blood sugars thru the roof and I flat lined before they could take off. Was on a ventilator for a week. Stayed another week after getting off of it. I was on dialysis. The Dr said my kidneys were failing. Another fear is my children getting it. I have an 8 month old and one on the way.
Brittany Nicole Hahn: Dead in bed.
Meghan Lowry-Freitag: My children being diagnosed. My children finding me and unable to help.
David Miller: I fear going blind, I am taking good care of myself. 7.5 a1c is not too bad. I don't fear death. I fear going blind, I'd rather die than be blind honestly.
Steve Hughes: Dropping so low at night that my wife wouldn't be able to wake me. And she is freaking out and getting the glucagon and administering it but not in time. Me dying and her feeling like she could have done something to save me. Leaving her behind trying to deal with those feelings and still having to raise the three kids on her own.
Haley DuBois: I was diagnosed when I was 11 I'm 25 years old now… Throughout these years I did not take care of myself I went days without insulin and checking my sugar and I went into dka multiple times while I was in high school… Finally, they threaten to call child protection services on my dad and step mom when I was 16 they took control since I was 18 and I moved out… Once I turned 19 I ended up pregnant and I finally got the hint that I had to take care of myself because I had another kid to think about. they finally put me on the pump. And I did great. I gained 80 lbs. with my daughter. After I delivered I stopped taking my insulin again which is because I wanted to lose weight… I learned that if you don't take your insulin you lose the weight fast… I was in and out of dka almost once a month… I then went into a coma Oct 22, 2012… Two months' shy of my lil girls first birthday… I remember waking up on and off the next day asking what happen… The first time I actually woke up and stayed up I saw my daughter through the visitation doors crying for me and she couldn't come to me because I was in ICU…

Before we continue with this article, I wanted to let you know we have researched and compiled science-backed ways to stick to your diet and reverse your diabetes. Want to check out our insights? Download our free PDF Guide "Power Foods to Eat" here.

That was the most hurtful thing that has ever happened… Not being able to get your baby when. She wants you… I went in on a Sunday got out of ICU on Tuesday got out of the hospital on Thursday… That day I went into a coma the Dr told my family to make funeral arrangements. I was blessed to wake up that next morning… My biggest fear is to go to sleep with high blood sugar's and not wake back up I stay awake if it's over 300 when it gets to like 250 is when I feel comfortable to try and get some rest… It's scary knowing that when you go to sleep you might not wake up again. It happened once to me I might not get that lucky to have it happen again. I think everyone has a stage of thinking they are invincible or in denial about their diabetes… Mine had to come to the point where I almost died.
Coral Morgan Montgomery: 37 years of T1 terrified of yet possibility of one of my children being diagnosed.
Ana Sunara: My biggest fear is slipping into a low or a high, overnight in sleep. Other fears are complications of having T1D for so long now.
Lucie Lapalme: My biggest fear is to never wake up and no one to help me. Not everyone has a hubby or a wife or a gf or a bf…. I only have 4 cats…. they can't call 911. I use 100 units of novorapid per 24 hour
Nicole Windley: A few fears! I fear I won't be able to get pregnant. I fear that if I do get pregnant I might pass this on to my child. I also fear that I will be dangerously low around my nieces and scare them as they don't know what's going on. I've never been low around them, so hopefully that continues
Jennifer Adams Spivey: I guess my biggest fear would be going blind permanently. I already was legally blind for a week after waking up like that in 2002. I now deal with having gastroparesis and I fear coming out of remission.
Bethany Fowler: I have a few, going so low my husband finds me & can't wake me. Passing this on to my future children. Not being Able to have kids.
Nicola Williams: I was diagnosed on 19th Dec after being rushed to hospital with DKA. My husband found me passed out in bed. Never knew I was diabetic. I was unconscious and unresponsive and my husband was told by doctors to expect the worst. I was seconds away from a coma and death. Thankfully they were able to stabilize me and I woke up around 48 hours later, shocked by my diagnosis. Spent 12 days in the ICU. Now I'm home and getting used to this new life. My biggest fear at the moment is having problems getting pregnant. Just got married 5 months ago and were planning on trying for a baby this year. I'm trying to keep a positive outlook on my new diabetic life though 😊.
Sarah Mcmaugh: I've been t1 for almost 25 yrs., I'm almost 34 now. I have spent so much time in hospital with DKA I've lost count. I've had a pump for 4 yrs. now and have not been to a hospital DKA for the last 4 yrs. I have managed to have 3 amazing kids now aged 15 13.
Linda Dumler: My biggest fears are my kids becoming type 1, going so low I pass out and/or have a seizure, and developing some of the scary health issues associated with being type 1. And DKA again. Felt like my body was actively dying. I'd like to not feel that again.
Julie Antonelli: Complications mostly my sight followed closely by silent heart attack.
Diana Fawcett-Vestal Long term complications. Fear of blindness and dialysis. I worked as a dialysis technician for a few years and most of my patients were diabetic. I don't ever want to be on dialysis.
Elizabeth Martinez: Dialysis & amputation.
Roxanne Scott: My biggest fear with being T1 for 37 years is losing a limb or not being able to move….
Tonja Ritchea: Passing it on to my kids!