Based on my 20 years of experience as a diabetes educator, registered nurse, and after seeing tens and thousands of patients with blood pressure problems these blood pressure monitors are:
Most Accurate
Extremely Easy To Use
Portable
Best in Terms of Price
Keeps Track
Doctors and Experts Recommended
Top 6 Blood Pressure Monitors
Bluetooth compatibility
Stores up to 200 readings
Easy to assemble and operate
Most accurate

Large display screen
Cumbersome and hard to work cuff
Alerts for heart rate
FDA approved

Apple and Android compatibility
Numbers display on your smartphone
Great for tech lovers

An alarm will notify you if you have high or low blood pressure
Large and bright display
Cuff may be too small for someone who requires a bigger cuff

Accuracy is dead on
Smartphone and Bluetooth compatibility
A little pricier than the others

"Advanced accuracy"
Comfort fit cuff
Stores up to 60 readings per person (2 person in total)
Simply put, a blood pressure monitor is any device used to check blood pressure accurately.
Blood pressure monitors can differ slightly in how they function but most cuffs will be placed around the upper part of one arm. The cuff will inflate quickly, then slowly release pressure from the cuff to measure the blood pressure.
The systolic number is the top number on a blood pressure measurement. Less than 120 mm Hg is considered normal. This number represents how hard is the blood being pushed when the heart is in the process of pumping. The diastolic number (or the bottom number) measures how hard the blood pushes between heartbeats while the heart is relaxed. A normal diastolic number is less than 80 mm Hg.
We've compiled a list of the best home blood pressure monitoring systems. These blood pressure monitors have been tested in the field, at multiple community blood pressure screenings. As a registered nurse, I can personally vouch for each model reviewed. In addition, patients on home health visits have also vouched for these home blood pressure monitoring devices.
In this article, we will review eight blood pressure monitors available for purchase for home use. We will not look at wrist blood pressure monitoring devices. They haven't proved to be as accurate as models that fit on the upper arm. The American Heart Association recommends that blood pressure monitors for home monitoring use are most accurate when the cuff fits around the upper arm area.
With that said, when you monitor your own blood pressure, you should make sure to perform blood pressure readings in consultation with your doctor or primary care provider. They will know what to do to adjust your medication. Leave the adjustment of your blood pressure medication to your health care provider.
Why home self-monitoring of blood pressure when you have diabetes?
Many people with diabetes have high blood pressure. Keeping your blood pressure under 140/90 mm/Hg can help to keep your heart healthy, and decrease stress on arteries, which are already at increased risk of hardening from diabetes. That's why it's important to keep track of your blood pressure when you have diabetes.
Also, your doctor may have recommended that you monitor your blood pressure when you are at home. This way, you will be able to pick up on any elevations in blood pressure that your doctor may need to know about.
Your insurance company may or may not pay for a home blood pressure monitoring device. Most Medicare plans do cover a home blood pressure device with a doctor or health care provider's prescription.
There are several national programs that you may find in your community that offer programs that provide you with a blood pressure monitor. One is Check, Change, Control, by the American Heart Association. To find a Check, Change, Control class near you, visit heart.org.
Knowing your own blood pressure number is important. If you check it at home yourself, you will always have a chance to change it, and then you can get it in control.
You may need to increase your exercise, decrease your salt intake, look for hidden salt in your foods and eliminate them, or have a talk with your doctor about increasing your blood pressure medication.
If your blood pressure is severely elevated, you will then know when you may need emergency attention for your blood pressure.
RN, CDE Tested Top Blood Pressure Monitors
The blood pressure monitoring devices on our list have all been extensively tested in the field, at community health fairs and against manual readings by a registered nurse.
The monitoring devices were tested multiple times on both men and women, in the correct position for blood pressure readings. Subjects' blood pressure were also manually checked with a stethoscope and a sphygmomanometer. Measurements from the machine versus the manual reading were compared for accuracy.
1. Omron 10
2. LotFancy
3. Withings
4. Panasonic
5. Welch Allyn
6. Omron 7
 
 
 
 
 
Great machine, and we love the cuff. It needs to be calibrated, but when this is done, results will be accurate based on our field testing. Share your data with your provider that you store on your device. All in all, Omron 10 is our top pick.
Our least expensive pick, but a great device when you don't mind having no "bells and whistles." You will get accurate results for little cost.
Only get this machine if you are technologically up-to-date. If you fumble with tech, pick one of our other choices here. For those who like tech, it's a dream.
Everyone knows and respects the name Panasonic. It's a tough machine, with a good accuracy rating, and it won't break the bank. The cuff has a clip, but we didn't have any trouble with it in the field testing.
This device is for the tech enthusiast. We don't recommend you get one for your aunt who doesn't have a smartphone, because it works with a smartphone and app.
We like the Omron for its ease of use, the cuff that is easy to manage and fits most every arm, and its reliability to check and check blood pressures all day long. This one will store and share, for a little less money than the Omron 10.

Pros:

Doctors and clinician preferred. Easy, cuff is great, share data and store it, ease of use

Pros:

Accuracy, ease, FDA approved, stores data for 4 people

Pros:

For Bluetooth connectivity to your devices, it goes with iPhone or Android.

Pros:

Easy to see monitor. Cuff is easy to adjust, and fits most arms well. Medium priced.

Pros:

Great for the tech enthusiast. Not too hard to use the app. Neat graphs and charts.

Pros:

Easy machine, great cuff. Display easy to read. You can still store and share data on it like the Omron 10 -cost less.

Cons:

It's not techy, but it's a tough machine. It's our top pick for the all around device, so no cons.

Cons:

No fancy features, but still has a few bells and whistles, no adapter

Cons:

Not tech savvy, must have Apple or Android. The most expensive model.

Cons:

Accuracy is a little less than some, but it came in at about 1-3 mm/Hg difference from our manual tests.

Cons:

Price is higher than some. Not for you if you don't have and operate a smartphone and apps.

Cons:

Not many bells and whistles, but it's all you need in a blood pressure device. The thing will hit the floor and work.
The list only contains blood pressure monitoring devices that were the most accurate in the field. We chose the ones that gave us an "error" code less often, as well as providing a near perfect match to the person's blood pressure which we obtained manually.

1. Omron 10 Wireless Upper Arm Blood Pressure Monitor 64.67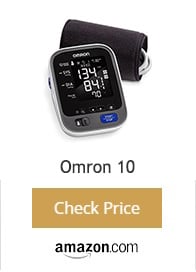 The Omron 10 Wireless Upper Arm Blood Pressure Monitor is by far our favorite choice. It provided near perfect match accuracy to our manual readings. It rarely gave us an "error" message. Error messages only occurred when batteries were running low, and resolved once new batteries were replaced in the device.
Memory and Bluetooth compatibility of the Omron 10
It has Bluetooth and comes with a smartphone app. It will store your blood pressure and heart rate data. You can pull up your history, and share it with your health care provider in your electronic medical record. Lights on the monitor screen indicate when your blood pressure is too high, or within the normal range.
The memory is greater in this model than in other competitive models. Two people can store separate data, so your partner can also keep track of their blood pressure. There is enough room to hold up to 200 blood pressure readings, or for two people, the device holds data for 100 readings each.
Easy of use and assembly
The Omron 10 is super easy to assemble and operate. You only need to insert batteries into the bottom of the machine, and plug the blood pressure cuff into the side of the device. Once placed in the correct position on the subject's arm, the large blue "start/stop" button is pressed. This begins inflation of the cuff on the subject's arm as the numbers on the display rise.
Once inflated, the air is let out, and the numbers start to go down. They will stop at the blood pressure and heart rate reading for the subject.
Directions included give a "Quick Start" option, and are easy to follow with photographs to clarify setup. Anyone can check their blood pressure using the Omron 10, and track their blood pressure, as well as share their results with their physicians.
Accuracy 
The Omron 10 came within one to two mm/Hg difference between manual and device testing. That's close, so we were pleased with the accuracy that it achieved in the field.
Why is it our favorite?
The Omron 10 was our favorite in the field due to its ease of use, testing accuracy, and ability of the cuff to fit almost any arm we tried it on. Although we didn't use the free app that comes with it or the Bluetooth connectivity at our community screenings, we see how those features can important for the person who is trying to monitor their blood pressure.
Price
All of this combined, and a price that is affordable, the Omron 10 is sold for $64.67.
2. LotFancy Automatic Digital Arm Blood Pressure Monitor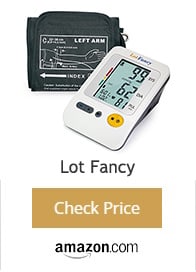 Another great product is the LotFancy blood pressure monitor. Its large display is great for those who have less than 20/20 vision, as do many people with diabetes. That's what gives this device the highest marks, along with the low price.
How easy were the instructions to follow, and how easy was the product to assemble?
It's easy to set up, get and obtain a blood pressure reading, and is like the Omron 10 in that respect. However, a negative with this blood pressure monitoring device is that it has a cumbersome and hard to work cuff.
How accurate is it?
We got within 5 mm/Hg on our readings in the field. It was somewhat less accurate than some of our other machines that we reviewed, but it still gives a reading that will hold up to what your nurse or doctor gets when they manually check your blood pressure.
What we like
The LotFancy device has an alert for problems with your heart rate, and it has the capacity to record and track blood pressures for up to four people at once in separate data files. It gives an average of three previous readings.
It's FDA approved, so your insurance company is likely to cover it if they cover blood pressure monitoring devices. Check with your individual company and plan for coverage in this area.
Problems with the cuff that make it not our favorite set-up
In the above picture, you will see the metal clip to the right of the cuff. We love how the method of applying the cuff to the arm is detailed in the description, and there is really no way you could go wrong with the placement of the cuff. It's a pain to adjust the metal clip. It gets stuck, and you end up letting the cuff out more than you meant to, having to take it off the arm, rethread it through the metal clip, and start over.
Once you get used to the cuff, you can work with it, but it's not our favorite. Still, if you have poor vision, you will love the display, even if you have to wrestle some with the cuff. It will notify you if your heart rate is not regular at about 25% above the normal range.
How much does the LotFancy cost?
At a mere $22.48, the LotFancy is the least expensive option with fairly accurate measurements. It's a simple machine that anyone can operate, with not too many bells and whistles. For the price and simplicity, we give it two thumbs up.
3. Withings Wireless Blood Pressure Monitor for Apple and Android devices 165.98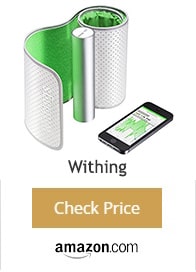 This is a great blood pressure monitoring device which has compatibility with your Apple or Android device. We liked it just as much as the Omron 10, but found the cuff a little bit cumbersome to work with. Additiontally, people who don't like tech and don't have smartphones probably won't like it. That's why it came in at No. 3.
Bluetooth on this blood pressure device transmits data to your iPhone, Apple table or notebook, or to your Android devices. The Withings Health Mate App links with wireless connectivity and comes free with the set-up. All data is stored in a cloud, so you need to be somewhat tech savvy to operate this device's advanced features, and to share your data with your health care provider.
How easy were the instructions to follow, and how easy was the Withings monitor to assemble?
Set up instructions are easy to follow. Your cellphone will be used for your display while checking blood pressure. This is also where your data will be accessed from your cloud. If you have trouble with new technologies, a younger relative is usually a good choice for setting these devices up the first time when you are uncomfortable with setting up new Apps.
How accurate was the Withings monitoring device?
We found that we got similar readings on the Withings as opposed to our Omron 10. On occasion, the difference in the accuracy between the two was that the Withings sometimes read up to 3 mm/Hg difference, which was a slight increase over the Omron 10. All in all, a good machine if you like tech.
Some other great features with this machine is that it compares your readings with the standards for the World Health Organization (WHO). It's completely wireless with Bluetooth connectivity, and allows for multiple users with separate data files.
You'll love it if you are a techy. If you're not into tech, you probably won't like the Withings device.
For those who know their way around their cell phones, and in and out of "clouds," this device shouldn't be a problem for you from the beginning. Those that have more difficulty with new technology will find it easy to use once the initial set-up is complete.
The App works in different languages, and it's easy to connect with your EMR.
How much does the Withings cost?
The Withings Blood Pressure Monitor is the most expensive monitor that we recommend. The price is $165.99.
It may be that your insurance covers one, and then you may be able to get a Withings. If you like your smartphone and you carry it with you and rely on it for other things, you may find the Withings well worth the extra money.
At any rate, it's an accurate machine with some great features for the tech enthusiast.
4. Panasonic EW3109W Upper Arm Blood Pressure Monitor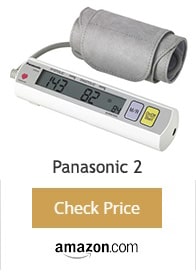 The Panasonic company makes a good blood pressure machine. It shines out as a great performer in our field tests, and people at blood pressure screenings like the display. They will ask what the numbers mean, and it's a basic set-up, with no major technical operations to worry about.
How accurate is the Panasonic?
In our field testing, the Panasonic came between 1 and 3 mm/Hg of our manual blood pressure testing. It was just as accurate as the Omron 10.
What we like
The Panasonic blood pressure monitoring machine is simple. It will alarm to tell you when your blood pressure is too high or too low, and it collects data in its memory automatically. With the touch of one button, you will get accurate readings. The cuff is just fine for maneuvering the arm and positioning. The large, bright display is easy to read and presented in a landscape read out.
What we found less than optimal about the Panasonic
We got many errors in the field. We changed the batteries several times through the course of several blood pressure screenings, but the errors continued. This often occurred with subjects weighing over 250 pounds. The cuff may be a little too small for a person who requires an extra large blood pressure cuff. For this reason, the Panasonic device scored a bit lower than some other models.
How much does the Panasonic Upper Arm Blood Pressure Monitor cost?
The price for the Panasonic Blood Pressure Monitoring system costs between 60.99 and 67.73 on Amazon, but we found it on sale for 52.95, also on Amazon.
5. Welch Allyn Home 1700 Blood Pressure Monitor with Sure BP Patented Technology and Smartphone Connectivity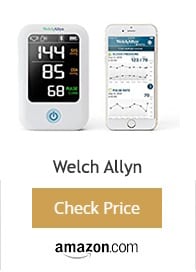 Welch Allyn Home Blood Pressure monitor is a great choice, though it is costly when compared with some of our other top picks. We used the professional version of the Welch-Allyn machines in clinics where I worked for years, so I can vouch for this company and their machines. They are accurate, but the price makes it come in a little lower on the list.
How accurate is the Welch Allyn Blood Pressure Monitoring device?
I would have to say after multiple testing in the field, that this machine is dead on accurate. I haven't had a reading more than one mm/Hg above or below my manual readings in the field. The price is at the moment the only set back, but if your insurance covers it, you should considoer going for it.
What we like
The Welch Allyn brand is  most often chosen by doctors and other health care providers for blood pressure measurement. You may pay more, but you will get an accurate machine that will work for years. It's simple with only one button being necessary to push in order to operate the device. It has a free smartphone App and wireless Bluetooth connectivity, so readings may be shared with your health care team.
If the over inflation of the cuff causes you discomfort, this device pumps up and down in 20 seconds, easing discomfort related to blood pressure screenings. If you want the clinic in your home, this is the machine for you. Check on your insurance coverage so you don't have to pay out-of-pocket.
How much does the Welch Allyn blood pressure monitor cost?
The cost is a little on the high side at $99.99, which is what brings it down on our list. There are not many other cuffs that can match it in accuracy.
What else was a negative with the Welch Allyn device?
Other than the price being high, we didn't like the cuff compared to some of the other models we reviewed. Again, with a metal clip, it was a bit aggravating. That may just be our personal preference. You may like the metal clip just fine.
6. Omron 7 Series Wireless Bluetooth Upper Arm Blood Pressure Monitor with Two User Mode (120 Reading Memory) 44.78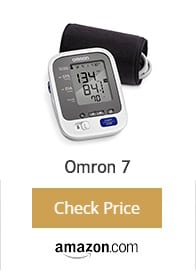 We like the Omron 7 for it's reasonable price, ease of use, and we have had to face that we do like Omron cuffs the best of any on the market. Other than the Welch Allyn, you can't beat Omron models for affordability, price, ease of use, and accuracy.
How accurate is the Omron 7?
It's accurate within 1-2 mm/Hg in our field tests. Just because a blood pressure monitoring device hasn't got as many bells and whistles as some, and doesn't have Bluetooth and wireless capabilities, doesn't make it any less accurate than the other home monitors. It's just a matter of preference as to whether you want the extra tech features with some of the other models reviewed.
What we like
The Omron 7 has what the manufacturer calls "Advanced Accuracy." We agree, because it's just about dead on the money with our manual readings. Green indicator light shows a normal range, while orange indicates high blood pressure.
A reading level bar indicates your blood pressure next to established normal ranges. We are not overestimating how much we love the Omron cuff. It's a comfort fit cuff, and it resists pinching while a person's blood pressure is being screened. The machine works fast, which is great for our screening purposes when the lines are 30 people deep.
Two users can track up to 60 blood pressure readings each, stored in separate files in memory. It will check three readings at once, and give you an average, which is a recommendation by the American Heart Association when performing home blood pressure readings.
How much does the Omron 7 cost?
The device costs $50.99 on Amazon.
There is a free App that comes with it for data, and you can share it with your provider.
More detailed information about bp monitors
In this section of the article, we are providing readers with detailed information on home blood pressure monitors so that you can make an informed decision when it comes to purchasing one for your needs. The importance of monitoring your blood pressure when you have diabetes is something you would either discover in time or your doctor will ensure that you are aware of it. While it is imperative that you maintain healthy glucose levels, it is also equally important for you to maintain your blood pressure within recommended levels. Keeping an eye on the numbers and making sure that they are not too low or too high will also ensure that you prevent many long-term complications that come with the diagnosis of diabetes.
Importance of  testing for blood pressure if you have diabetes
Diabetes and high blood pressure both increase the risk of heart problems and a wide range of other health issues. It is estimated that 25 percent of people with type 1 diabetes and 80 percent of people with type 2 diabetes have high blood pressure. Therefore, if you have diabetes, your physician will want to monitor your blood pressure consistently or control your blood pressure if it is elevated. A high blood pressure can cause damage to your heart, kidneys, blood vessels, and much more.
While there are ways to test your pressure without an equipment at home, we will not go into the specifics of doing that here. Experts are taught to do so professionally, however, someone at home may find it hard to read numbers without the monitor at hand.  Along with checking it by hand, there are also several symptoms that may indicate if your pressure is not within the normal ranges. You may experience buzzing in your ear, nausea, irregular heartbeats, headaches, etc.
Advantages of owning a BPM
The obvious benefit of owning a blood pressure monitor is the fact that you can check your blood pressure at your convenience and not have to travel or wait in line. Having the freedom to test your blood pressure consistently in a similar fashion can provide accurate results. Being able to track your blood pressure can help with peace of mind for some individual.
Disadvantages of owning a BPM
Disadvantages of owning a blood pressure monitor are cost and accuracy. Although affordable for some individuals, a blood pressure monitoring device can cost you money to purchase and potentially replace it down the road. A discussion with your physician might determine if your insurance would cover the costs or what other options might be available. Another potential disadvantage would be accuracy. If you are not familiar with blood pressure monitoring, your results could be inaccurate. Getting your blood pressure taken by a medical professional provides the best results.
I recommend reading the following articles:
Different kinds of Blood Pressure Monitors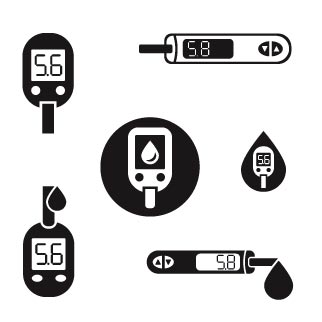 There are different types of blood pressure monitors available for purchase. They all have different variables to consider when choosing the right blood pressure monitor. The main types of blood pressure monitors include digital, automatic, manual, and ambulatory monitors. Not all available monitors are suitable for at-home use if you have never used them before. Investing in a monitor that you have ease using is extremely important in ensuring you get accurate results each time you test.
Please note that according to a recent study conducted by Shahbabu et al, it was determined that the analog device had better accuracy than the digital device as compared to mercury monitor and is recommend for use to have a proper and better management.
Digital Monitors
Digital monitors provide a display of the blood pressure reading once it is complete. This prevents the need for someone to take and measure the blood pressure manually.
Automatic Monitors
Automatic monitors initiate a blood pressure reading with the press of a button. The automatic blood pressure monitor fits around the arm or other recommended location and measures blood pressure on its own.
Manual Blood Pressure
A blood pressure cuff and stethoscope has been the most trusted way of measuring a blood pressure for a long time. Training and knowledge of how to operate and measure blood pressure will be needed to ensure an accurate reading.
Ambulatory monitor
It is the kind of monitor used to measure an individual's blood pressure consistently over a specific period of time, often 24 hours. Generally used with individuals with high blood pressure, the ambulatory monitors are worn on the arm and will take a blood pressure every 15 or 30 minutes and record the results. This information can be shared with a physician to determine necessary interventions.
Arm monitors
Arm monitors inflate automatically inflate and provide a reading. These machines can come with other features such as high-risk indications. Some of the higher-end models allow for readings to be downloaded to a computer for personal record keeping or to share with a physician.
Wrist monitors
Wrist monitors are convenient due to their compact size and automatic readings. They are compact and easy to use but can provide less accurate results than an arm monitor. Measurements can vary depending on the position of the arm, and it is recommended that the arm is positioned at heart level while taking a blood pressure recording. This will help to ensure the most accurate results.
The American Heart Association does not recommend a wrist monitor for at-home testing. As they can be sensitive to the position you are in, getting accurate results may be harder. If you are unsure as to how to use them properly, bring your monitor with you to your next doctor's visit and ask them to show you how to use it.
Stores that sell Blood Pressure Monitor
Similar to buying a car, blood pressure monitors have many different brands and features. You can go to your local Walmart, Target, or CVS stores to review the various brands available for purchase. If you prefer, online retailers like Amazon or other online retailers have numerous options to choose from. Some popular brands include Omron, Welch Allyn, and Panasonic.
Best times to monitor BP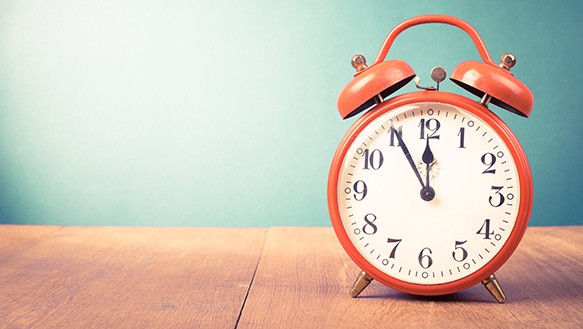 It is important to discuss the best time to monitor blood pressure with the physician monitoring your care. Outside of that discussion, it is best to check your blood pressure consistently at the same time of the day. It can be helpful to establish a routine for consistent and accurate results. The following steps should be included in blood pressure monitoring:
Avoid caffeine, alcohol, and smoking 30 minutes before testing
Relax in a seated position for five minutes before testing
Ensure your elbow and arm is adequately supported and positioned at the level of your heart
Wear clothing that doesn't interfere with the blood pressure cuff
Follow the monitor's instructions and wait one minute between readings if taking multiple
Keep an accurate recording of your blood pressures and the time they were taken
Reading and understanding the results 
After your blood pressure monitor inflates and deflates, a reading will occur on the monitor. This is read by stating the top number (systolic pressure) first followed by the bottom number (diastolic pressure). The following information on blood pressure levels are according to the American Heart Association: If the number is 120/80 it would be read 120 over 80. Elevated blood pressure would be a systolic number between 120-129 mm Hg.  Stage 1 high blood pressure is defined as a systolic blood pressure a systolic pressure between 130-139 with a diastolic pressure between 80-89 mm Hg. Stage 2 high blood pressure is over 140 systolic and over 90 diastolic. A hypertensive crisis, in which case you would need to seek medical care for immediately, is a blood pressure over 180 mm Hg systolic and/or a diastolic pressure over 120. The medical term for high blood pressure is hypertension. High blood pressure and hypertension can be used interchangeably.
Things to consider when performing home monitoring of blood glucose
There are a few things that you need to consider when you are looking for a home blood pressure monitoring device. Some of the things to consider are:
How big is the blood pressure cuff, and does it fit your arm? (If you have a small or extra-large arm, consider an adjustable cuff)
How fast will the monitor check your blood pressure? (If it bothers you to have the arm pumped up, consider a fast checking monitor to decrease discomfort)
Are there apps and will they be compatible with your devices? (If you're not sure, get help from someone with technical knowledge)
Are there alerts that let you know when you have a severely high blood pressure? (Consider a monitor that alerts you of high blood pressure or irregular heart rate)
How expensive is the device, and will your insurance cover it?  (You don't have to spend a fortune, but if the features help you to manage your blood pressure, they may be worth it
What are some great features to look for when buying a home blood pressure monitoring device?
When your blood pressure meter can be uploaded straight to your electronic medical record (EMR), it allows your doctor or health care provider to see your readings in real time. Look for a blood pressure monitoring device that has this capability.
The cheaper machines just didn't make the cut, although there is one simple Omron machine that we recommend that comes in a bit less at around $44, and one of our picks comes in at a low $22. For the most part, the mid-range price and up is a good choice, but look for features that you require, such as ease of use, or techy bells and whistles, if that's what you're into.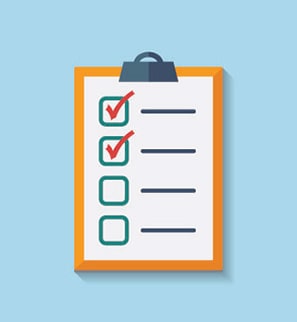 Price
Blood pressure monitors range in price from $30 to thousands of dollars for professional level monitors. Affordable options range from roughly 25$ to 50$. At this price, you will find a digital display and many basic features such as viewing previous results and calculating averages for multiple readings. Jumping to the $50-100 range, you will get the basics as well as some additional features such as more capacity to store old readings, connection to free apps, higher quality materials for a more comfortable fit, and an easier to read display. Above the $100 range you will start to get Wi-Fi capabilities, personalization options such as setting goals, more advanced sharing features, and increased analytics capabilities. Prices over a few hundred dollars tend to fall in the professional category.
Accuracy and reliability
Device accuracy is an important factor to consider when purchasing a blood pressure monitoring device. Research has shown that many devices are inaccurate. There are a few tips and tricks to make sure your blood pressure monitoring device is accurate. One way is to purchase a monitor approved by the Dabl Educational Trust or the British Hypertension Society. These organizations test monitors and post the accuracy on their websites. Next, proper testing helps to ensure consistent and accurate results. Be sure to review the device manual. These are some of the recommended tips for accurate use:
Check the accuracy of the device by testing more than once a day
Measure twice a day
Don't measure as soon as you wake up
30 minutes prior to testing, try avoiding food, caffeine, tobacco, and alcohol intake
Prepare yourself to sit quietly before and during monitoring
Ensure proper arm position
Place the cuff on bare skin
Take a repeat reading to test for accuracy
Weather may have an impact on your numbers - they tend to be higher during the winter and lower in the summer
Ease of use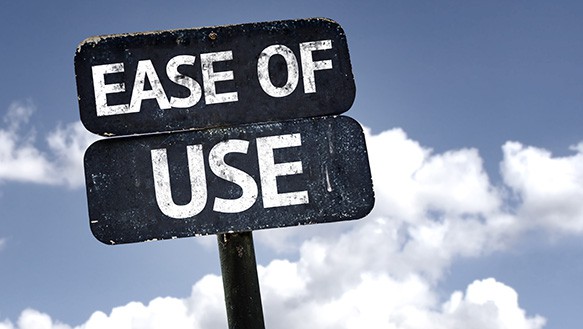 Blood pressure monitoring devices are easy to use and come with detailed instructions on how to use them properly. The devices need to be turned on, the cuff tube will need to be inserted into the device, and then you push a button to start the recording. While you relax, the cuff will inflate quickly, then slow deflate before giving you a reading.
Features
Features to consider when purchasing a blood pressure monitor include an irregular-heartbeat detector, risk-category indicator, multiple user memories, multiple cuffs, memory download capability, large digital display, and data averaging functions.
Instructions
Instruction will come with each blood pressure monitor and should be read to ensure proper use.
Availability in the market
Blood pressure monitors are readily available for purchase at a local pharmacy, retailer, or online.
Reviews by customer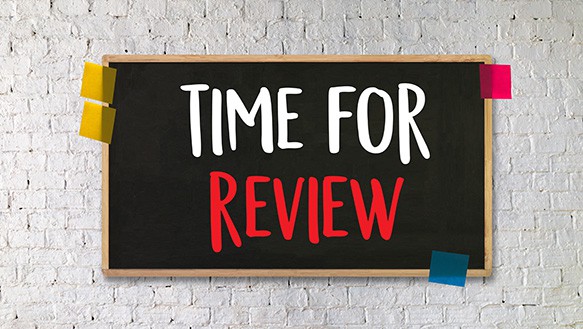 Bill D, who gave the Omron 10 Series Blood pressure monitor a 5-star rating noted that he did a lot of research before picking the Omron 10 series blood pressure monitor. He liked the fit of the cuff on his arm, the large display, and its ease of use. Bill noted that he was able to easily transfer his information from his blood pressure monitor to his iPhone by Bluetooth connectivity.
Jim J also gave the Omron BP monitor a 5-star rating. His doctor had recommended it to him. Jim reports that it has performed flawlessly. On top of him monitoring his blood pressure, his wife now can track hers at the same time too.
Donna gave the Vive Precision blood pressure monitor a 5-star rating. She reports that she was pleased with the quality of the monitor. As a nurse she often was disappointed with some medical equipment, but not the blood pressure monitor. She also appreciated the clear viewing screen.
3rdGen also reviewed the Vive Precision blood pressure monitor and gave it a 4-star rating. The armband was too large for people with slender arms the review read. Otherwise, the monitor is easy to use and understand.
Consumer's Choice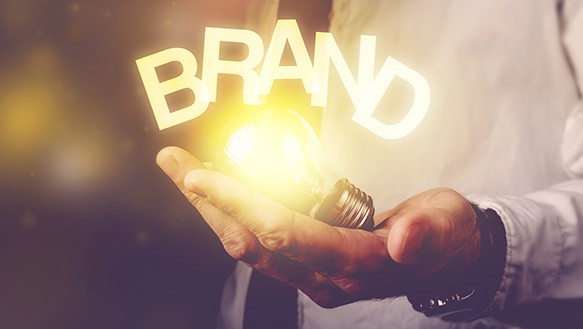 Our recommended brand would be Omron. After a lot of research on blood pressure monitors, it is clear that Omron is one of the best on the market. Their line of blood pressure monitors consistently get high ratings, and they have a price range for any budget. In fact, the Omron BP742N 5 Series was recommended as Amazon's Choice. Amazon's choice is products that are highly-rated and well priced.
Features include:
Consistent and precise readings
Comparison of your reading to normal blood pressure levels
Cuffs what wrap around arms comfortably
Two people can track their readings along with a time and date stamp for each reading
Can detect irregular heartbeats
Price:
Reviews :
4 and a half stars on Amazon
4 and a half stars on Walmart
4 and a half stars on Ebay
Tips for when looking for a BPM
Looking for a blood pressure monitor can be overwhelming. There are a lot of options to consider with a lot of features as well. A few tips to consider are:
Consult your physician. Most physicians will be able to guide you on reputable brands and features that will best suit your needs. If they are recommending that you get a BPM, simply ask them for some recommendations.
Read reviews. Whether you prefer to buy in-store or online, read some reviews about the blood pressure monitor you are considering buying. Do others think it is high-quality, accurate, and easy to use? If so, then there is a good chance it will be a good buy.
Consider what features you want and need. If you are only going to use your blood pressure monitor at home, size might not be an issue for you. If you don't plan to download your readings to an app on your phone, then avoid a BPM that advertises those features. Buying a blood pressure monitor that has features you don't use means that you are paying for features you are not going to use.
Fit
Proper cuff size and placement helps to ensure accurate readings. The most common error in blood pressure measurement is the use of inappropriate cuff size. The length of the cuff should be 80% of the arm. Obese individuals should have longer, wider cuffs for adequate compression of the brachial artery. Correct cuff placement, the middle of the cuff should be positioned over the inner part of the elbow. Generally, you can find a label on the blood pressure cuff depicting what part of the cuff should go over the inner part of the elbow.
Ease
Blood pressure monitors are simple devices that are easy to use. The use of technology apps could complicate the ease of use depending on the individual's familiarity. If time is invested in reading and following the instructions of use, individuals should find any blood pressure monitor easy to use.
Can you use it properly and see the numbers clearly?
Blood pressure monitors are most often used by older adults, and most come well equipped with clear displays with large readings.
Tips for how to use a BPM at home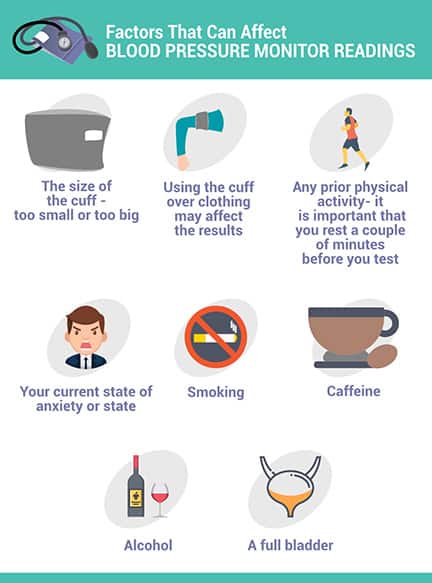 How to check your blood pressure at home
Now that you have some idea of the model you want to purchase, there are a few things that you should know in order to check your blood pressure accurately at home.
Let's look at a few things to consider:
Avoid alcohol, food, caffeine, cigarettes, physical activity or taking a warm bath or shower for at least thirty minutes before you measure your blood pressure. If you're nervous, take a short rest and try to calm down. Anxiety and stress will increase your blood pressure and your top number (systolic blood pressure) may be elevated.
Perform your blood pressure measurements at the same time each day.
Make sure you are seated comfortably in a chair near a table where you can rest your arm. The kitchen table works well. While keeping your feet flat on the floor, position your cuff per the instructions with your monitor on your upper arm, and rest your upper arm on the surface of the table.
You should keep your palm facing up, which helps to align the arrow on the cuff with your artery. Push the start button and hold still. It's best not to talk or move, but rather breathe normally.
Take down three different readings per day. You can use a calculator to figure out your average reading. Then you can store and share the data with your doctor or heahealthcareovider if you chose a monitor with this feature. Otherwise, write the numbers down and take them with you to your doctor. If your numbers are too high, call and speak with the nurse for the practice.
Make sure to take your blood pressure medication as ordered, and don't change your own doses. Remember that your blood pressure will fluctuate from day to day.
At my blood pressure screenings, ladies come in rushing to get to their yoga class, and they would like me to check their blood pressure. I tell them I'll check it when they are finished with their yoga class, but if they insist, I'll check it. We often find that their blood pressure is much higher on the top or systolic number due to their anxiety from running around and rushing to get to class.
After class, when we check their blood pressure again, the top number will have come down after the calming effect of the yoga class.
Similarly, some people get what is known as "white coat syndrome." This is when the mere sight of a medical professional runs their blood pressure up. This can account for why your blood pressure is fine at home, but sky high when you see your doctor.
If you are very small or very large, your reading might not be as accurate if your cuff is sized wrong. Get a monitor with an adjustable cuff in this case.
FAQs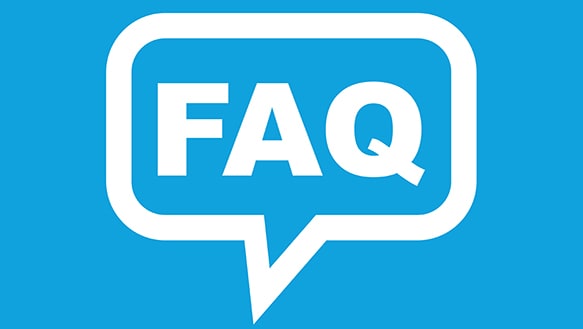 Why do my results vary from one reading to another? And is this normal?
Results can vary from reading to reading. A slight variation (within 10 mm Hg) is normal and shouldn't be of concern. Research has revealed a normal variation between the right and left arm. Any difference of 10 mm Hg or less is considered to be normal.
Is using the BPM at home the same as the one used at the doctors?
Although a home blood pressure monitor isn't as accurate as one found in a doctor's office, it should still be effective in providing an accurate reading that is capable of tracking blood pressure over time. More important than the accuracy of the machine is if the reading is done correctly. Careful adherence to the instructions will help ensure the best, most accurate results.
When is a good time to take a measurement?
Mornings or evenings would be ideal times to measure your blood pressure. Incorporating blood pressure monitoring into your routine would be ideal.
How many times a day or a week should I test my BP?
Consult your primary physician or the physician recommending the blood pressure monitor.
What should I do with the results once I have them?
Keep a record of them. Make sure to track the time, date, recording, and arm. If there are any variations in how the reading was taken, make a note of them.
When should I consider seeing a doctor?
Anytime your numbers are not within what is considered normal, we recommend getting in touch with your doctor.
What can affect the results of my blood pressure tests? 
Below is a list (does not include everything) of some of the most common reasons as to what can affect your results:
the size of the cuff - too small or too big
using the cuff over clothing may affect the results
any prior physical activity - it is important that you rest a couple of minutes before you test
your current state of anxiety or state
smoking
caffeine
alcohol
a full bladder
Do most BPMs have apps where I can log my results?
A lot of blood pressure monitors do have apps that can log results but not all of them. This feature is becoming more common but costs extra. For anyone wanting an app feature, it is worth the additional cost.
Do I need a prescription to buy a BPM?
No. A prescription is not needed to purchase a blood pressure monitor.
Does insurance pay for the BMP?
If you go to a local pharmacy/supply store, they can check to see if your insurance will cover the cost of a blood pressure monitor. If not, you will need to pay out of pocket. Luckily, blood pressure monitors are relatively affordable.
Does a BPM cuff size matter?
Absolutely, the cuff needs to fit properly to get accurate results from the monitor. Follow the instructions on your monitor to obtain the best fit. If you have a relatively large, or small upper arm, consider getting a cuff that corresponds to your arm size to ensure the proper fit.
What are the different styles of cuffs?
There are three styles of cuffs:
D-Ring cuff
expandable cuff
wrist cuff
How do I know which cuff sized do I need?
You can determine the most appropriate cuff size based on the following:
the circumference of your upper arm, or your wrist
Is it better to get a BPM for the wrist or the arm?
The most reliable place to obtain a blood pressure is the upper arm. Blood pressure monitors that measure on the upper arm are more accurate.
Can I bring my BPM on the plane with me?
You should be able to bring with you a small, portable, battery-operated blood pressure monitor in your carry-on bags. It is always best practise to confirm this with your airline carrier.
How can I calibrate a BP monitor?
Every BPM is different. Pamphlets are usually part of the package which would outline the settings instructions on how to use the device and its features.
Is there a program that offers discounted BPMs for veterans or seniors?
Check with your insurance provider to see what is covered if you are a senior or a veteran.
What is the normal range for blood pressure in adults?
90 over 60 (90/60) or less: Low blood pressure
more than 90 over 60 (90/60) and less than 120 over 80 (120/80): Reading is ideal and healthy.
More than 120 over 80 and less than 140 over 90 (120/80-140/90): Normal blood pressure reading (could be considered on the higher side, try to lower it.)
140 over 90 (140/90) or higher (over a number of weeks): High blood pressure (hypertension).
What is the most important reading – systolic or diastolic?
The systolic reading is arguably more important and fluctuates more than the diastolic measurement. Both readings are important though.
Will the readings be different if taken via an upper arm blood pressure monitor and a wrist blood pressure monitor? What about left arm compared to right arm?
You can use a wrist blood pressure monitors accurately if you follow instructions as specified.  It is, however, recommended that one must use a home blood pressure monitor that measures blood pressure in the upper arm, not using wrist or finger blood pressure monitors.
Over to you
Reminder the following quick tips when conducting your at home blood pressure test:
Be still
Avoid smoking, drink caffeinated beverages
Exercise within 30 minutes of measuring blood pressure
Rest for five minutes before testing
Sit correctly with your feet supported and your back straight. Arms should be relaxed to the side of your body at the level of the heart
Take your blood pressure at the same time every day
Take multiple readings with at least one minute in between readings
We hope our reviews help you to find the right blood pressure monitor out there. There are many good monitors on the market, but this is a list of what we consider to be the best.
Let us know if you got your home blood pressure monitor, and how it worked out.
Are you able to better manage your blood pressure now that you check it often at home? Let us know in the comments section below.
I have made some minor updates to product links and info.
TheDiabetesCouncil Article | Reviewed by Dr. Sergii Vasyliuk MD on February 27, 2020