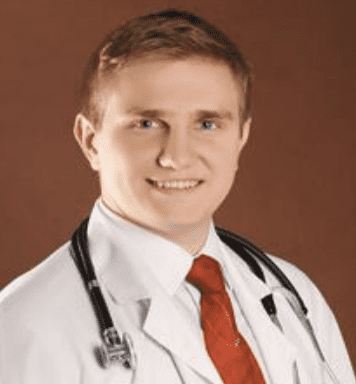 In 2014, Dr. Vasyliuk graduated from the Ivano-Frankivsk medical University in Ukraine.
He received his diploma with honors for excellent marks and for the active role in the research project 'Non-compaction cardiomyopathy'. He is an author of 7 scientific medical articles.
In 2017, he successfully completed his residency in 'General Surgery' and continued his studies in the field of Vascular Surgery. In the same year, he passed his USMLE exams and received an ECFMG certificate in the USA.
In 2018, he became a Vascular surgeon. Currently, he works in the Ivano-Frankivsk regional hospital and gives consultation to gestating women with varices in a maternity hospital as a vascular surgeon.