If you have been diagnosed with diabetes mellitus, it is essential to eat a well-balanced diet. One food group that receives much attention during this life transition is carbohydrate foods, like white rice.
Everyone has unique eating needs, so working with a nutritionist who can help you meet them is essential. When consumed in moderation, white rice can be a part of a healthy eating pattern.
That means you can enjoy sushi, even with Type 2 diabetes.
How to Find the Best Sushi Options with Type 2 Diabetes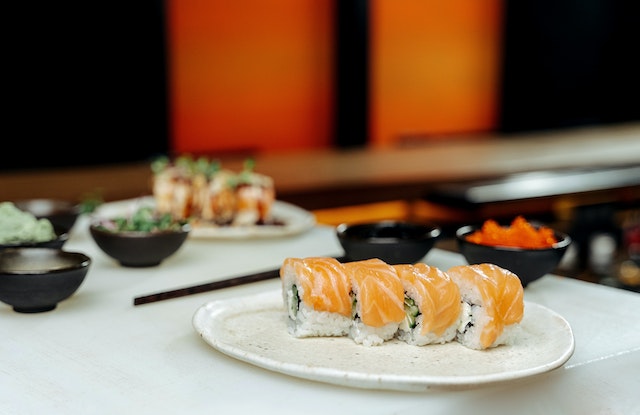 Several white rice varieties are available to use with sushi. Each one has a different structure and starch ratio to consider.
Most white rice options have a moderate rating when evaluating the glycemic index. With a diabetes mellitus diagnosis, you'll need to review how quickly the food breaks down in the body and gets digested.
Parboiled white rice has a lower glycemic rating than brown rice. When evaluating all sushi rice options together, the average is three times higher.
That's why choosing the right variety and cooking method is essential. If you're not making sushi at home, you'll need to ask questions about the rice and other ingredients that could impact your blood glucose levels.
Tips for Enjoying Sushi with Type 2 Diabetes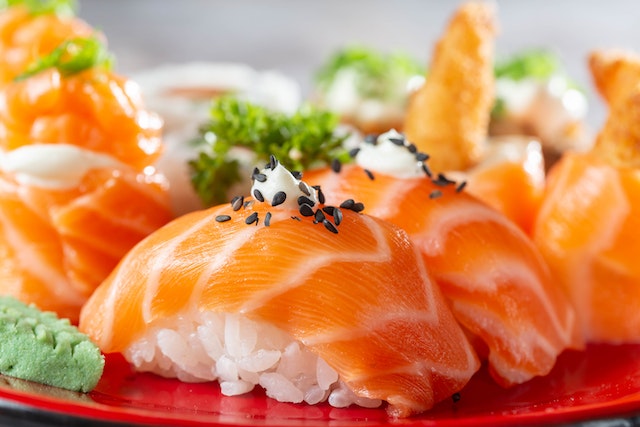 It can be frustrating to make dietary changes when your doctor says you have diabetes mellitus. Although medications and new exercise routines can help to keep your blood sugar levels under control, you might need to change what you make or order if sushi is an essential part of your daily or weekly eating routine.
These tips can help you keep enjoying sushi while managing your glucose levels.
1. Control Portions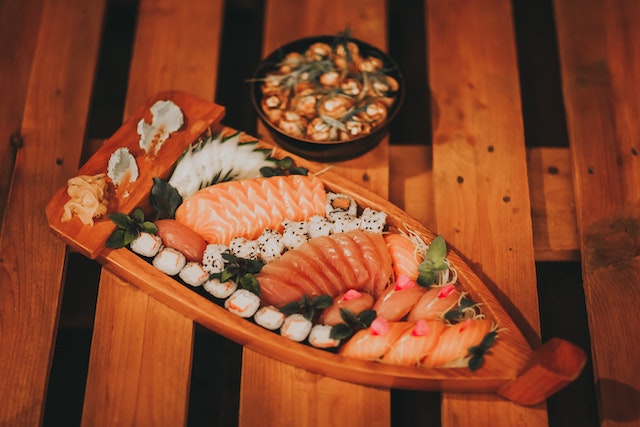 Be mindful of the amount of white rice you consume. Limit your portion to a small serving and avoid going back for seconds. If you order a large sushi roll, consider options with more nori and vegetables than rice to lower your carbohydrate consumption levels.
2. Add Protein and Fiber
Adding tofu to your favorite sushi dishes and rolls can help slow carbohydrate consumption. You can pick your favorite fish or seafood, though fried options might need to be excluded to keep your cholesterol levels in check. The best options will use high-fiber vegetables for some extra crunch to minimize the risks of having your blood sugar spike.
3. Try a Rice Alternative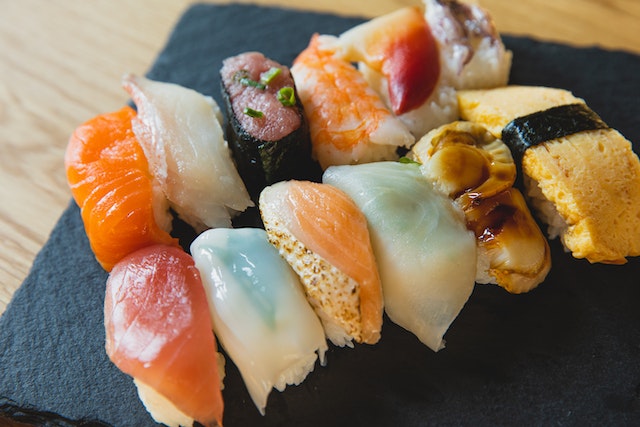 Whole grain alternatives can help you enjoy your favorite sushi dishes while removing the carbohydrate component your nutritionist might want you to avoid. If you don't have parboiled white rice, consider replacing it with brown rice. Cooking it longer will soften it enough to create a similar texture.
Some great options are quinoa, barley, or cauliflower rice. These alternatives have more fiber and nutrients, which can better impact your blood sugar levels.
4. Avoid Sugary Ingredients
Be cautious about using high-sugar sauces, such as sweet and sour or teriyaki, as they can significantly raise blood sugar levels. Some healthier choices for sushi when you have diabetes mellitus to manage include spices, herbs, or no-sugar options.
Your doctor might request a blood pressure log or diary after diagnosing you with type 2 diabetes. The salt levels in most soy sauce products can cause these readings to increase. Look for low- or no-sodium alternatives.
5. Monitor Your Blood Glucose Levels
Regularly check your blood sugar levels after eating sushi to understand how your body responds. This step can help you adjust your diet accordingly. You might find that your body can handle some ingredients better than others, so the goal is to find a happy balance where you can still enjoy what is on your plate each day.
Why Am I Always Hungry After Eating Sushi with Type 2 Diabetes?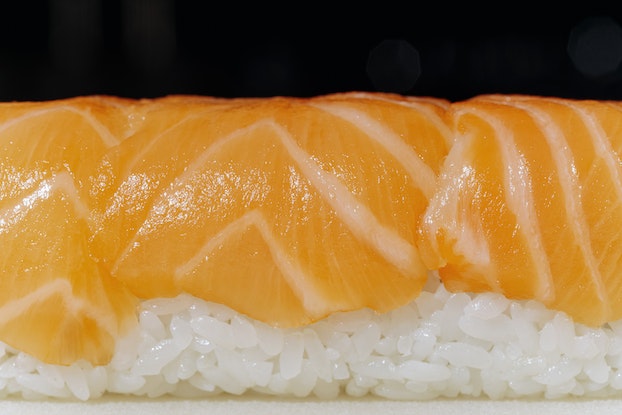 The key to managing diabetes mellitus effectively is not to completely avoid certain foods, but to make informed choices and keep portion sizes in check.
By being mindful of your diet and maintaining an active lifestyle, you can better manage your blood sugar levels and overall health.
Even when these steps and tips for eating sushi are followed, it can be challenging to deal with hunger issues. The first option is to try drinking a glass of water.
Thirst often mimics hunger. If you're still hungry, look for a low-calorie, high-fiber snack with protein. Following some sushi with a small handful of nuts or Greek yogurt can help resolve uncomfortable feelings. 
If your doctor wants you to take insulin or other diabetes medications, a snack before bedtime might be necessary to prevent or treat low blood sugar at night.
Here are some other ideas you can pair with sushi if you're left hungry after eating.
A few baby carrots.
One low-fat cheese stick.
Sugar-free frozen popsicles.
Salad greens with some olive oil.
Air-popped popcorn with a butter alternative.
Some choices might only be appropriate for some. That's why it is crucial to speak with your entire treatment team if your eating habits always leave you feeling hungry.
What Are the Best Seafood Choices for People with Diabetes?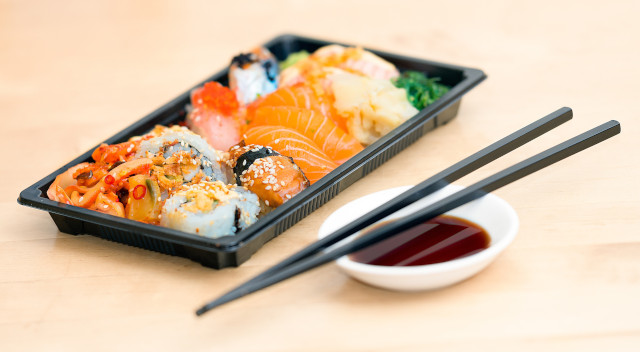 Once you have a plan for the white rice in some sushi options, you'll want to consider the fish. Salmon is an excellent choice for those with Type 2 diabetes because it is high in omega-3 fatty acids. 
If you make sushi at home, consider using tilapia. It is filled with protein while delivering very little fat with each serving. Trout and shrimp are suitable for those seeking calorie control, though the latter has higher cholesterol levels than other seafood choices.
Tuna can be another fantastic sushi choice, especially for those that like rolls. Pair it with some avocado to enjoy a creamy texture while keeping the amount of white rice consumed to a minimum to prevent blood sugar spikes. 
Then consider adding more sashimi to your diet if you love sushi to reduce your carb intake. Ak for sauces on the side and stay hydrated. As part of your efforts, please remember to work with your treatment team to create a personalized meal plan that considers your needs and helps manage your diabetes.
In return, you'll get to enjoy the foods you love while working to keep your blood sugar levels under control.