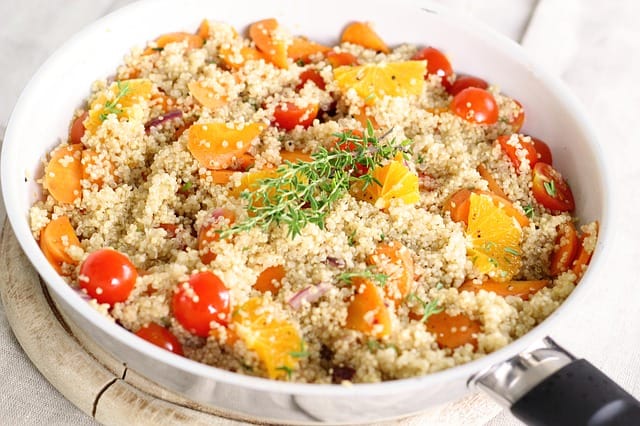 Quinoa has become popular in the US due to its nutritional benefits. Compared to other grains, it has more protein. Quinoa has become more popular in the US due to its 1nutritional benefits. It has more protein, antioxidants, and fiber in comparison to other grains.
This nutritious grain is also gluten-free, which makes it a good alternative for people with wheat sensitivity. Its high fiber content can also help people with diabetes maintain their blood sugar levels.
What Makes Quinoa Special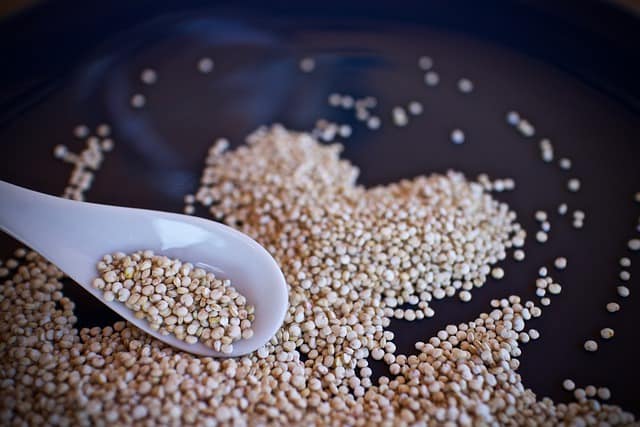 Due to its high protein and fiber content, quinoa can make you feel full for longer. It has also been known to lower your risk of high blood pressure and heart disease.
Although it's commonly eaten as a grain, quinoa is also a seed. There are over 120 varieties of this versatile grain. It's believed that the ancient Incas referred to quinoa as the mother of all grains. It thrived in the Andes Mountains due to its resilient nature.
3 Health Benefits of Quinoa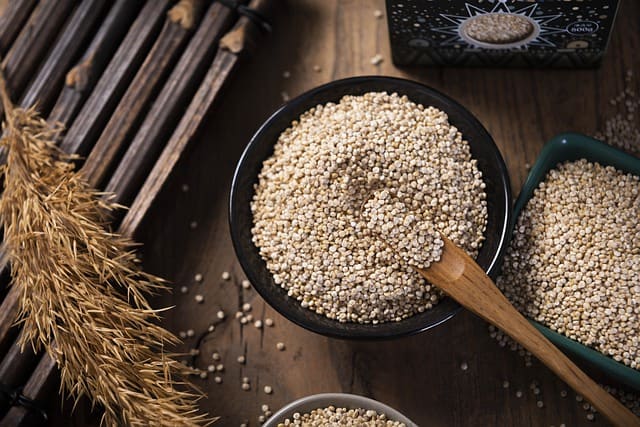 Quinoa is a plant that's grown primarily for its edible seeds. The seeds are high in protein, vitamins, and dietary minerals. Studies suggest that incorporating quinoa into a healthy diet can help lower blood sugar and boost other nutrients.
Here is how Quinoa can be beneficial to your health:
Quinoa Can Lower Blood Sugar Levels
Type 2 diabetes is a condition where the body can't use insulin effectively. High blood sugar levels can cause various complications. One particular type of carbohydrate is refined carbohydrates, which are linked to an increased risk of heart disease.
A study conducted on rats showed that eating a high-fructose diet lowered blood sugar, triglycerides, and cholesterol levels.
Aside from reducing these conditions, a low-fat diet also lowered the levels of free fatty acids and triglycerides.
Quinoa May Help with Weight Loss
It's also a great source of protein and a low-fat alternative to other high-carbohydrate diets. One of the most important factors that people should consider when it comes to losing weight is protein. According to experts, this protein can help lower body fat and prevent diseases such as diabetes and obesity.
It's also believed that incorporating fibers into a diet can help people lose weight. It can also improve their gut health. Although it's higher in fiber than most whole-grain foods, quinoa's low glycemic index makes it a better choice for people with diabetes.
Quinoa is Gluten-Free
Currently, it's considered a pseudocereal for people with special diets or conditions that cause them to avoid eating wheat. Studies suggest that incorporating quinoa into a gluten free diet can boost the nutrients of a diet. Although it's not considered a substitute for wheat, quinoa can be used to make various products such as pasta and bread.
How Quinoa Can Help Managing Blood Sugar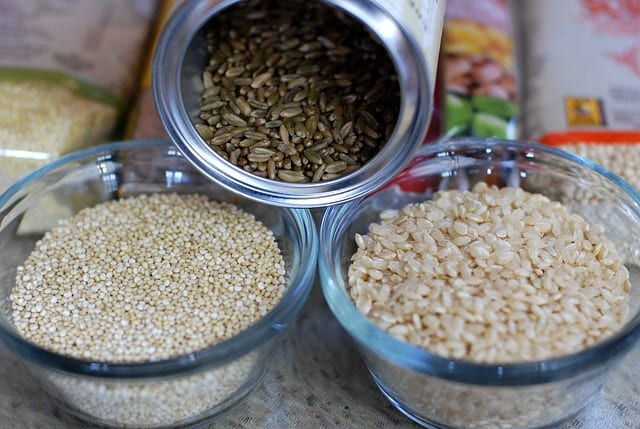 One of the most important factors that people with diabetes should consider is controlling their blood sugar levels. Ideally, carbohydrate-rich food items should be consumed at low GI levels to maintain blood sugar levels.
Although it has a low Glycemic index, which means it won't spike your blood sugar levels, eating quinoa can slow down the digestion process. Most grains don't have all the amino acids necessary to make a protein. With quinoa, you'll get all the essential amino acids needed to make a complete protein.
The higher the fiber content of quinoa is relative to the content of other grains, and it is beneficial for people with diabetes. One cup of cooked quinoa has about 40 grams of carbohydrates.
How to Prepare Quinoa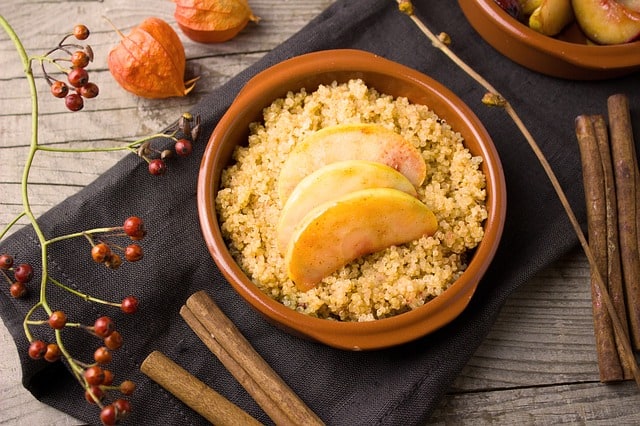 The American Diabetes Association advises people to eat whole grains for their carbohydrate-rich diets. It's possible that different methods and systems will affect the number of carbohydrates that you consume each day. Usually, a cup of cooked quinoa provides about 15 grams of carbohydrate.
Like most grains, quinoa is naturally grown with a bitter taste to repel insects. Its bitter taste can be removed by washing it before consumption.
If you can't make rice: You can prepare quinoa by mixing it with water, stirring, and letting it stand for a few minutes. It's also possible to prepare quinoa by dry roasting it. This method will make it stronger and easier to cook. There are many recipes for healthy eating with quinoa, such as pasta, snack mixes, and main courses. Its high protein and fiber content make it a great addition to a balanced diet.
It will lower blood sugar and cholesterol levels. It can be enjoyed at any time of day.
How to Manage Blood Sugar with Quinoa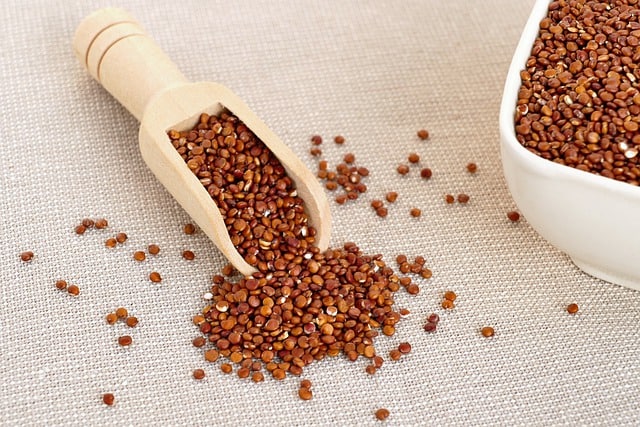 Glycemic index One of the most common factors that people with diabetes use to manage their blood sugar is the glycemic index. The GI rate is used to determine how fast blood sugar rises after eating a certain food. It can range from 0 to 100. For people with diabetes, this means that quinoa has a GI rating of 53.
Carbohydrates
Although carbohydrate-rich food items are important for our bodies, they can also influence blood sugar levels. Although it's not yet clear if people with diabetes should consume more carbohydrates than those without it, it's still important to monitor their carbohydrate intake.
According to the Centers for Disease Control, people with diabetes should consume about half of their daily caloric needs from carbohydrates. Quinoa has a source of carbohydrates that's lower than white rice. This means that someone with diabetes who is trying to reduce their carbohydrate intake could benefit from substituting white rice.
Fiber
The American Diabetes Association encourages people with diabetes to eat carbohydrate-rich diets that are high in nutrients. Compared to white rice, quinoa has a higher amount of soluble fiber. This means that it's a better choice for people with diabetes to improve their fiber intake.
Conclusion: Why is Quinoa Good for Diabetes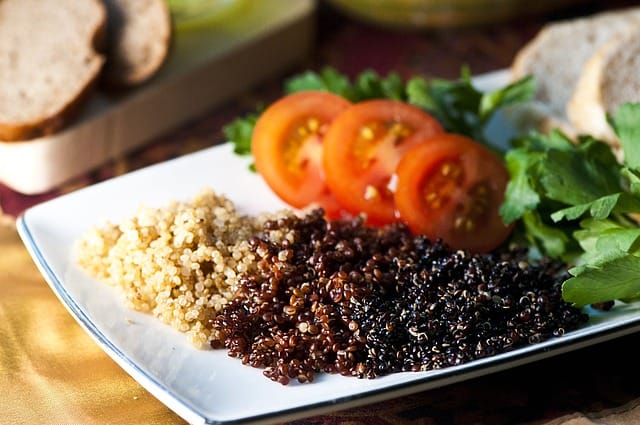 With diabetes, replacing carbohydrate-rich food items with quinoa can be a healthy and effective alternative. Due to its various nutrients, including protein, high fiber, and low glycemic index, quinoa has become a popular choice among people with diabetes. However, this doesn't mean that it's low in carbs.
Although most of the quinoa you buy comes in white, black, and red varieties, there are more than 300 varieties of the grain. A study revealed that while the black and white varieties have the lowest fat content, they have the highest antioxidant capacity.
This seed has all nine essential amino acids, making it a complete protein. Also, unlike rice, quinoa doesn't contain carbohydrates. It provides a low-carbohydrate diet and is full of vital minerals such as potassium and iron.
Aside from being a great source of nutrients, quinoa is also known to contain anti-viral and cancer-fighting compounds. It's also a naturally gluten-free grain. This means that it can be used by people with Celiac disease to follow a gluten-free diet.