General Health Links
Army Public Health Center
Navy and Marine Corps Public Health Center
Health & Wellness / Veterans Inc
Living with Diabetes / Veteran's Health Library
Health Insurance
American Diabetes Association
Medical care
My HealtheVet
Articles
Agent Orange / American Diabetes Association
Not Your Granddaddy's VA: Changing Diabetes Care for Veterans / Will Dubois, Healthline
Peer Support Proves Effective in Coping with Chronic Disease / Veterans Health Administration
Veterans and Diabetes / Diabetes Forecast
Exercise and fitness
Joining Forces / American Council on Exercise
Military Fitness Center / Military.com
Military Outdoors / Sierra Club
MOVE
Outward Bound for Veterans
Recreation and Travel / Military One Source

Nutrition
The Defense Commissary Agency
Fast Food Nutrition News
Nutrition and Food Services / US Department of Veterans Affairs
Support groups
SupportGroups.com
AgingCare.com
Facebook Groups
Who is at risk for developing diabetes? The usual answers include racial or ethnic groups and people with risk factors like age or obesity. It may come as a surprise that while 9% of all Americans have diabetes, 24% of military veterans have it.
Numerous theories exist to explain why veterans suffer from diabetes in such disproportionate numbers. More to the point, many organizations devoted to veterans have special programs that deal with diabetes. And many organizations devoted to diabetes have special programs for veterans.
Veterans can also take advantage of many services offered to military personnel and reservists still on active duty.
This page offers links to a selection of some of the most important resources. The first few categories offer general information about health, insurance, and medicine. After selected online articles about veterans and diabetes, there are more specific links to information about exercise and nutrition.
The exercise doesn't have to be an unpleasant repeat of basic training! Organizations like the Sierra Club, Outward Bound, and Military One Source offer fitness opportunities through outings and recreational activities intended to be fun for the entire family.
Finally, this page offers links to online support forums and also support groups that meet in person.
General Health Links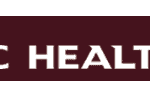 Army Public Health Center Topics include Health Surveillance & Evaluation, Diseases & Conditions, Healthy Living, and Workplace Safety & Health

Navy and Marine Corps Public Health Center This site includes separate tabs for health providers and service members. Topics under "Service Members, Families and Retirees" are Deployment Health, Wounded, Ill and Injured, Health Promotion and Wellness, Medical Home Port Support, and Marines." It also has links to alerts, news, and education and training.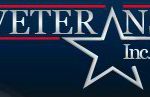 Health & Wellness / Veterans Inc. This page lists dozens of services, including diabetic support groups and wellness programs tailored to the individual. It is not a list of links. Visit the site to find out how you can participate.

Living with Diabetes / Veteran's Health Library. The articles on living with diabetes are part of a comprehensive health encyclopedia. Type "diabetes" in the search bar for much more information. Or click on any letter of the alphabet to find articles on other topics.
Health Insurance

According to the American Diabetes Association, veterans and military personnel have two insurance options: VA health-care benefits or Tricare. Tricare also has a page for specific covered services for diabetics.
Medical care


The VA offers My HealtheVet and a special page for women veterans' healthcare.
Articles


Agent Orange / American Diabetes Association  Type 2 diabetes is on the VA's list of "presumptive diseases associated with herbicide exposure." Vietnam vets who were exposed to Agent Orange are eligible for disability compensation.

Not Your Granddaddy's VA: Changing Diabetes Care for Veterans / Will Dubois, Healthline. May 28, 2012 At the same time VA hospitals were making news for poor service and neglect, the agency was becoming a leader in diabetes treatment and research. Its record is far from perfect, but it still offers better diabetes care than civilians receive.

Peer Support Proves Effective in Coping with Chronic Disease / Veterans Health Administration The article describes two basic types of support groups: peer support and mentor support. Research shows that both are effective, given proper training.

Veterans and Diabetes / Diabetes Forecast, December 12, 2014 Stories of individual veterans illustrate the VA's three separate missions for diabetes care: patient care, training health care professionals (more than any other system in the US), and research.
Exercise and fitness


Joining Forces / American Council on Exercise  Joining Forces  is a national initiative to provide fitness services to service members and their families, including activated reservists in the National Guard. Find a form to search for free services by ZIP code and a link to the FAQ here.

Military Fitness Center / Military.com Links to a variety of resources and services related to fitness for military personnel and veterans.

Military Outdoors / Sierra Club An initiative of the Sierra Club to help service members and veterans reap the benefits of being outdoors by organizing outings and providing information.

MOVE! / The Veteran Administration's weight management program. More than 75% of veterans receiving care in VA facilities are overweight or obese, a major risk factor for developing diabetes.

Outward Bound for Veterans Like the Sierra Club, Outward Bound has numerous programs to connect people with the outdoors and has a special one for military people.

Recreation and Travel / Military One Source – Includes informative links not only for travel and vacations, but also fitness.
Nutrition


The Defense Commissary Agency site has articles about healthy living as well as a store locator and general news.

Fast Food Nutrition News. Not a site specifically for veterans and military personnel, but it has very useful information for anyone with diabetes who wants to know what fast foods to eat.

Nutrition and Food Services / US Department of Veterans Affairs Links to other agencies outside the VA, including the Centers for Disease Control, and the US Departments of Agriculture and Health and Human Services.
Support groups


SupportGroups.com offers numerous online forums for topics from A to Z, including a Diabetes Support Group and a Veterans Support Group.

AgingCare.com offers online forums for caregivers, including a Diabetes Support Group and Veterans Assistance Questions.

Facebook has numerous pages for almost anything. Here are two: I Am Diabetic and I Am Strong — Veterans Benefits Administration, US Department of Veterans Affairs
To find a local diabetes support group you can join for face-to-face support, visit the Defeat Diabetes Foundation for an alphabetical list of groups with contact information. Or use its advanced search page to find what is available by city and state.