As we grow and age, we naturally find ourselves having to change our diets. Ensuring that we eat a balanced, healthy diet is so important to our long-term health.
As we grow older, though, it can be tough to get the right kind of balance in your diet. You might feel less appetized throughout the day, and you might generally find it easier to skip meals than you did when you were younger.
Eating can become stressful due to a lack of appetite, health issues, dental issues, sensitive stomach, gastritis and general discomfort as you age. Therefore, you might find it easier to start eating softer foods.
To many seniors, 'soft food' can feel like people are recommending they go back to eating the kind of baby food they did as a kid!
That is not the case. Many excellent soft food recipes for the elderly taste fantastic. Need some inspiration? Consider the following outstanding soft food recipes that caregivers and family members can make for elderly loved ones who need a helping hand enjoying their food once again.
25 Soft Food Recipes For The Elderly
Cottage Pie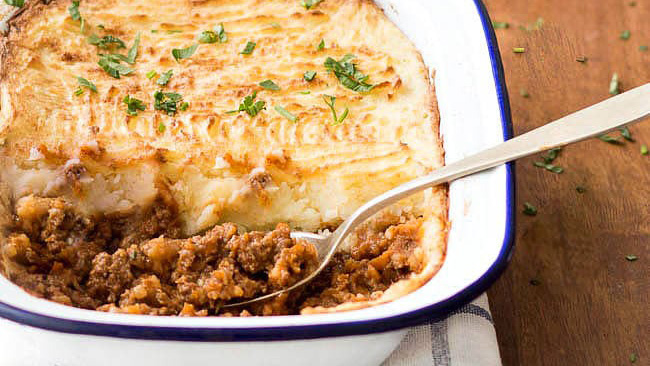 Sometimes, the classics are the best place to start. If you want to help get more soft food options, a cottage pie is a classic and tried-and-tested solution. It tastes fantastic, and it can provide a soft food that hails from the United Kingdom. This is a whole meal in one dish and is the perfect choice when you are looking for something fun and filling in equal measure—a great choice to consider.
You can find the recipe here: Cottage Pie
Vegetable Soup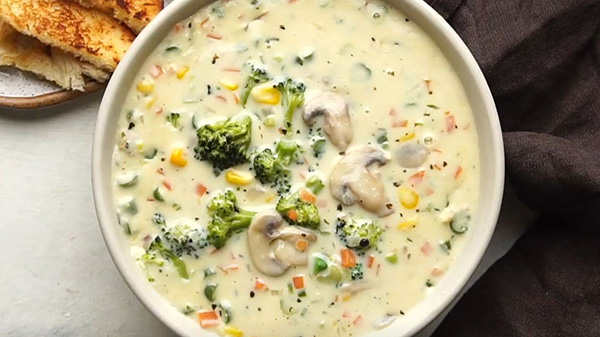 If you want to give a senior citizen food you almost know they will enjoy, then the soup is a no-brainer. Add in some soup recipes like this, and you can make it much easier for them to boost their vegetable intake. It is a quick, easy-to-make vegetable soup that can be filling, satisfying, and easy to eat for anyone – even those who might be lacking dental strength or even those without many teeth at all!
You can find the recipe here: Vegetable Soup
Carrot and Coriander Soup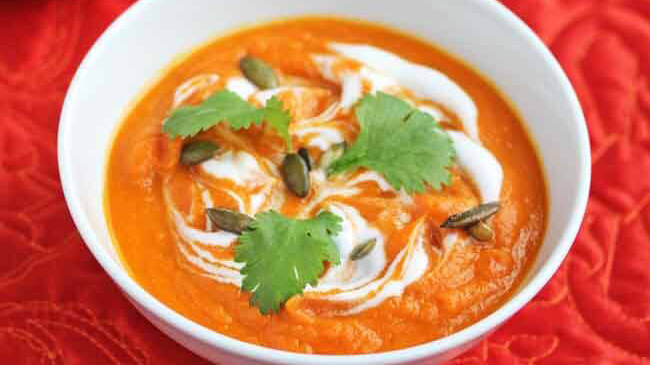 A classic soft food recipe for the elderly, carrot and coriander soups are a must-try. These are easy to make and give you a soup that should have them wanting more by the time they are finished. Satisfying taste with plenty of flavor and richness, giving them something that they can enjoy with consumption ease without having to worry about it being too thick for their tastes. The quick, easy-to-make dish you can prepare and leave to cook.
You can find the recipe here: Carrot and Coriander Soup
Potato Soup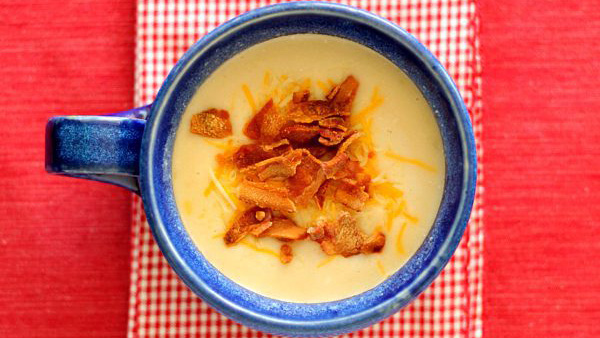 Soups are a must-try if you are looking for something satisfying yet simple. These can easily get the calories into an elderly person without them feeling like they have eaten too much in the first place. This potato soup is rich and filling, giving them something akin to a loaded baked potato without having to do all the chewing. The addition of cauliflower helps to boost the nutritional intake, too, giving you another satisfying meal they are certain to love.
You can find the recipe here: Potato Soup
Vegetable Quiche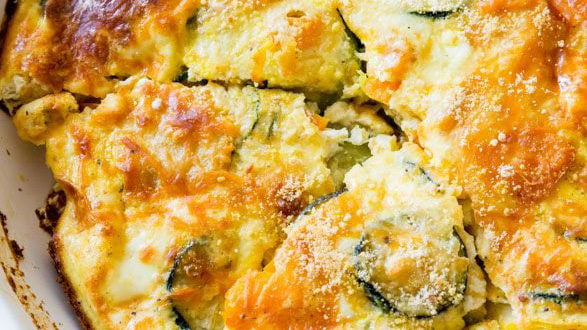 As the quintessential light meal, quiche is a favorite of the British Royal Family, with good reason!
This is a simple and easy-to-make soft food recipe for elderly citizens. By removing the crust, you make sure that it is light enough for just about any individual to eat comfortably. Another benefit of this dish is that it is pretty high in vegetable content, so you can help to boost their intake of greens and goodies without the usual stress.
You can find the recipe here: Vegetable Quiche
Avocado Egg Salad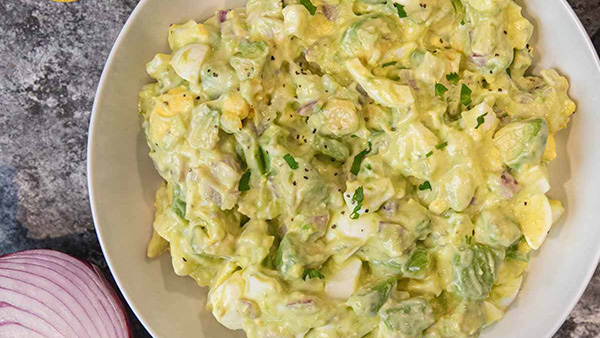 Highly enjoyable and fun, an avocado egg salad can be a brilliant dish to throw together as an elderly soft food recipe. This is a modern take on a classic recipe and provides a quick and easy-to-make meal that is rich in fiber. It also contains plenty of healthy fats, which can be otherwise quite hard to fit into an elderly diet when they rely upon or prefer soft foods. This can be quite a problem solver when you need one!
You can find the recipe here: Avocado Egg Salad
Tofu Scramble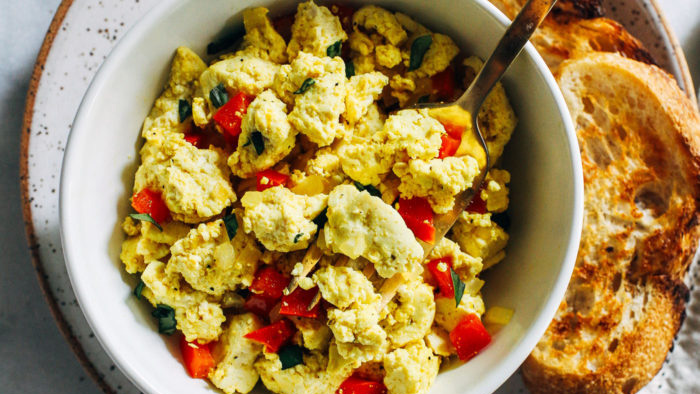 If you are looking for a dish made from plants, you should look at the above tofu scramble. Very easy to make and highly enjoyable, this is a good choice for breakfast when you might be running out of variety. A typical breakfast scramble but made with tofu provides a different flavor and texture than they might get from similar meals. A soft, satisfying texture means those who need soft foods over something crunchy can still enjoy that much-loved breakfast scramble.
You can find the recipe here: Tofu Scramble
Potato Casserole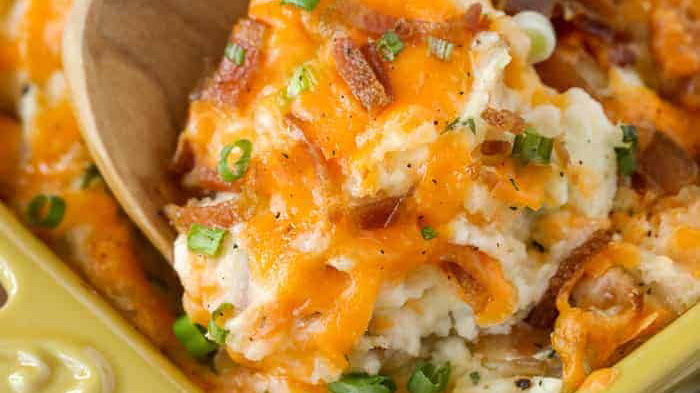 Casseroles make a fine choice for a go-to soft food for elderly individuals. This looks fantastic, is very easy to make, and can provide a highly enjoyable dish. This is good for anyone looking for a quick and easy soft meal that they can make when they are busy. This is simple to put together and can be left to cook away while you get other things done and deal with the day-to-day tasks that need to be done.
You can find the recipe here: Potato Casserole
French Omelet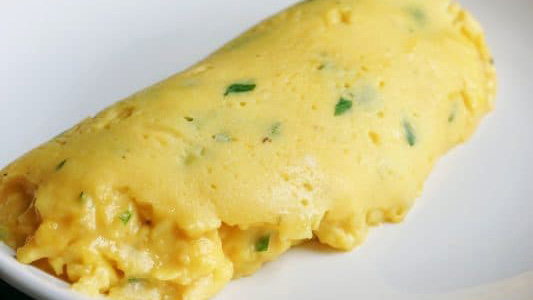 A vintage dish suitable for any elderly person who loves eggs. Omelets are a simple dish to make, and this above recipe provides a fantastic way to make a classic, highly enjoyable French omelet. This is a good way to get some extra proteins into the system, as well as provide a highly enjoyable meal that is quick to make and provides a filling, enjoyable dish. This recipe changes things just enough to vary up from your traditional omelet.
You can find the recipe here: French Omelet
Scrambled Egg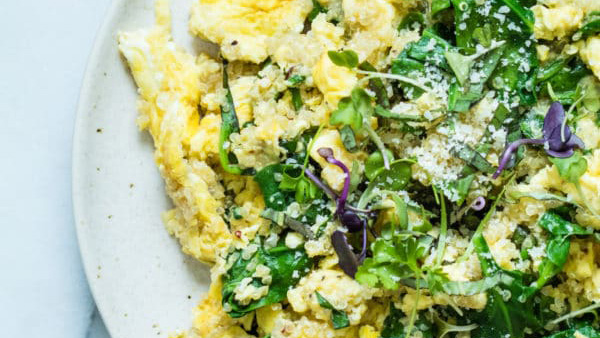 Not sure if your elderly friend or family member likes omelets? Then play it safe with some good old scrambled eggs. This recipe gives you an easy way to make a quick and simple breakfast that provides plenty of protein and no shortage of flavor along the way. An excellent choice for creating a fun and fulfilling dish that they are sure to love. Tremendous and easy to make, and also suitable for those with gluten intolerance.
You can find the recipe here: Scrambled Egg
Potato Pancakes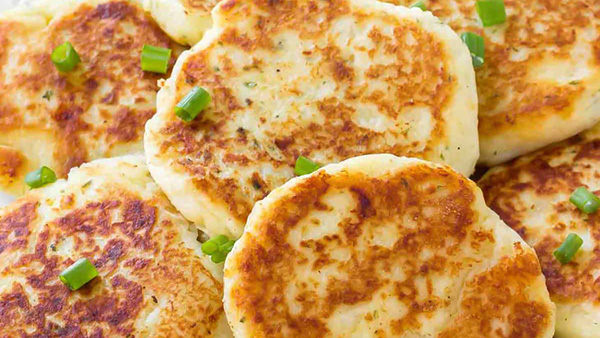 If you are looking for another recipe you can use for a simple and fun breakfast, start here. This is an easily made dish that only needs some mashed potatoes and some sour cream to turn into something satisfying. A good side option but also something that an elderly person with picky dietary requirements can enjoy for their breakfast. Easy to make, quick, simple, and sure to be satisfying when paired with that spectacular sour cream.
You can find the recipe here: Potato Pancakes
Asian French Toast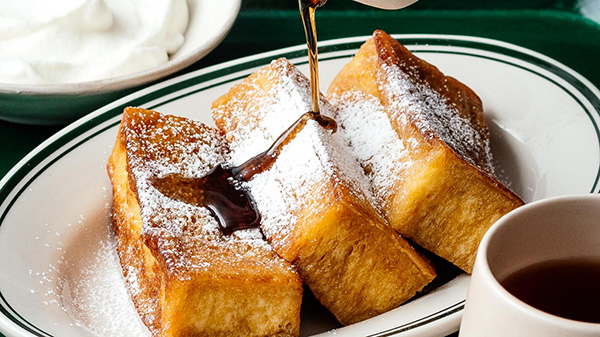 French toast – or 'eggy bread' as some know it – can be a wonderful morning dish to help someone settle and stay satisfied. This is a great soft food as it can be a fun way to start the day. The use of a Japanese variation helps to keep the French toast different from what they might get used to. If you have used your traditional toast recipe to exhaustion, add this to the list to give them something different.
You can find the recipe here: Asian French Toast
Banana Pancakes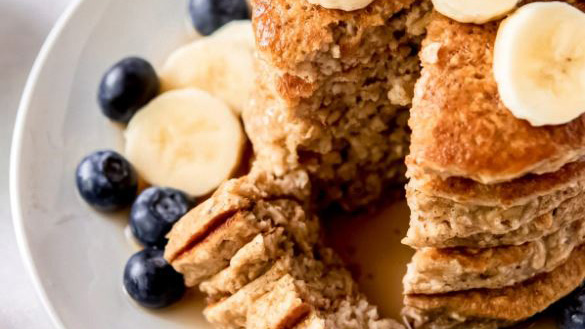 This combination of banana and oatmeal is a winner from a taste, texture, and nutrition standpoint. They taste fantastic, take very little time to make, and require a handful of ingredients that you are likely to have lying around the place anyway. A great way to start your day and a highly enjoyable meal that is soft enough that just about any senior should have no problem eating this and chewing down every last bit comfortably.
You can find the recipe here: Banana Pancakes
Mashed Potato Cakes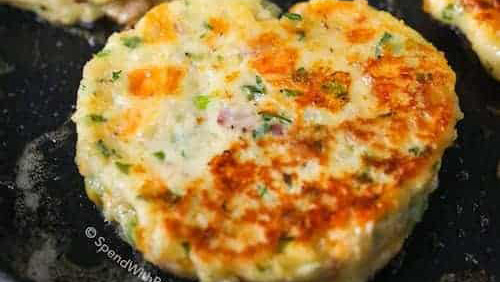 If you love mashed potato, this is a fantastic little meal to be able to make. It works well at any dime of the day and can be made using leftover mashed potatoes from another meal so you can cut back on the wastage at the same time. A very easy-to-make dish and you can add a bit of extra seasoning and flavor per your preference. A great option for a light meal!
You can find the recipe here: Mashed Potato Cakes
Garlic Pasta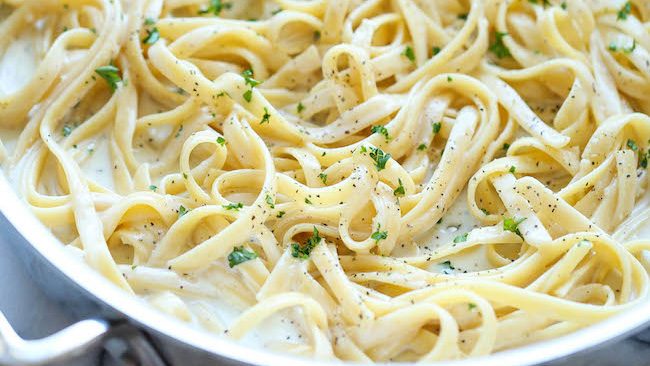 Garlic is a very important ingredient to add to food for seniors, but finding soft recipes that use garlic can be tough. This easy-to-make and simple pasta dish, though, is a wonderful place to begin with. This dish is rich in flavor and can be easily enjoyed as a simple pasta dish for all but the pickiest of seniors. Easy to eat, simple to chew through, and extremely rich in taste and flavor.
You can find the recipe here: Garlic Pasta
Garlic Mashed Potatoes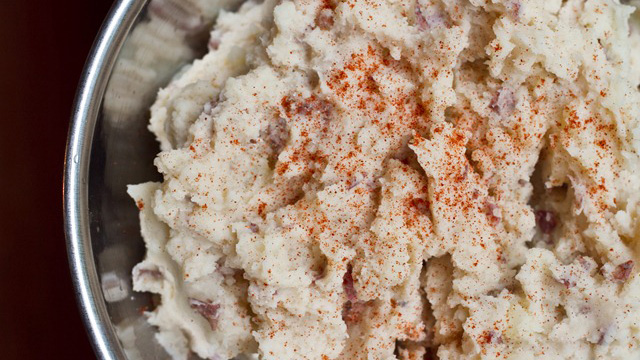 Looking for another garlic dish that can do the job that does not involve pasta? Then make the most of those mashed potatoes!
This reliable recipe can give you a wonderful range of flavors to enjoy with every bite, and adding some extra protein helps to make these quite good for boosting protein intake. On top of that, it is a rich source of fiber, making it ideal for filling up those with low appetites.
You can find the recipe here: Garlic Mashed Potatoes
Mushroom & Leek Risotto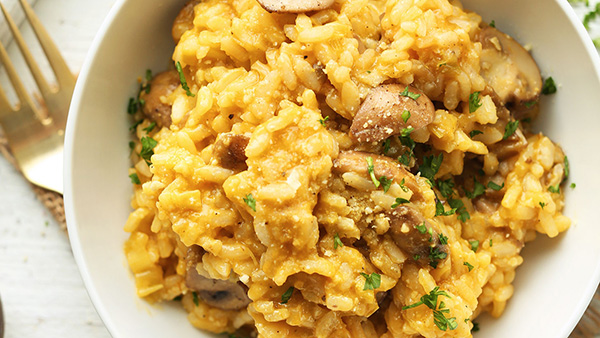 Risotto is a wonderful dish to have in the locker if you want a simple, rich vegetable-friendly dish to make. This is a creamy and cheesy dish that is highly enjoyable, and the use of rice in the risotto ensures that it is plenty filling. It adds some extra flavor and energy that you would typically find in a risotto, too, making it a great choice for seniors who enjoy a soft cheesy dish.
You can find the recipe here: Mushroom & Leek Risotto
Pulled Pork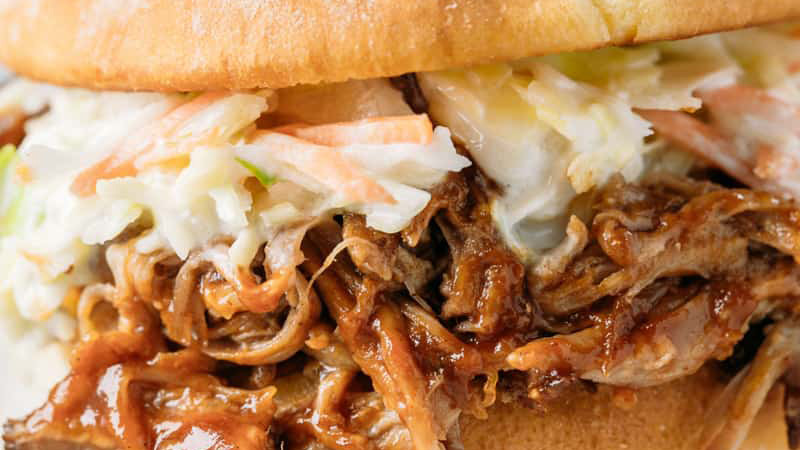 An increasingly popular choice for those who want a softer meat pulled pork is extremely easy to eat for most people. This can be combined with all manner of different sauces, flavors, and sides to help create a highly enjoyable meal. It can even just be put on some soft buns if the person would prefer that. Simple, quick, and highly enjoyable meat meal that can provide a fantastic blend of filling and highly satisfying flavor.
You can find the recipe here: Pulled Pork
Creamy Chicken Casserole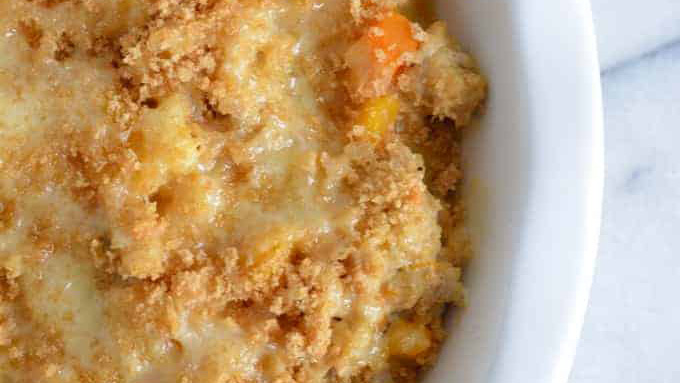 Another casserole to add to the list, this is a gratifying and enjoyable meal to have on the list. Easy to make and only requires a few ingredients to put together. It is loaded with vegetables, too. Hence, you know that it is a healthy and beneficial meal to be given to any elderly person looking to up their intake of vegetables—definitely a good choice for first-time casserole makers who want a straightforward recipe to follow.
You can find the recipe here: Creamy Chicken Casserole
Zucchini Bread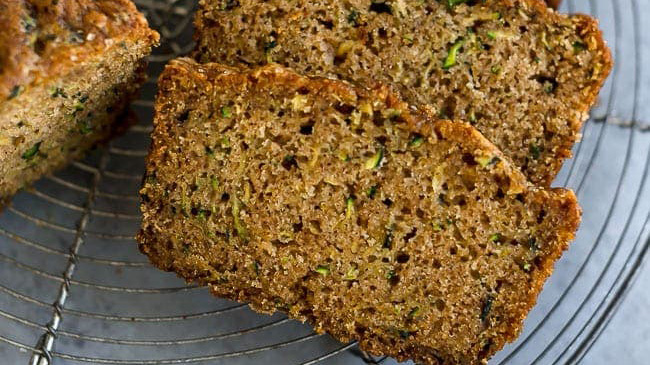 For elderly people struggling to chew properly, this kind of zucchini bread can be a wonderful selection. It tastes great, is highly nutritious, and provides them with a simple and enjoyable snack. Not a full meal, but something you could make for them to snack on while they rest between meals. Rich in flavor and the kind of easy-to-make snack that most elderly people will enjoy.
You can find the recipe here: Zucchini Bread
Chocolate Protein Shake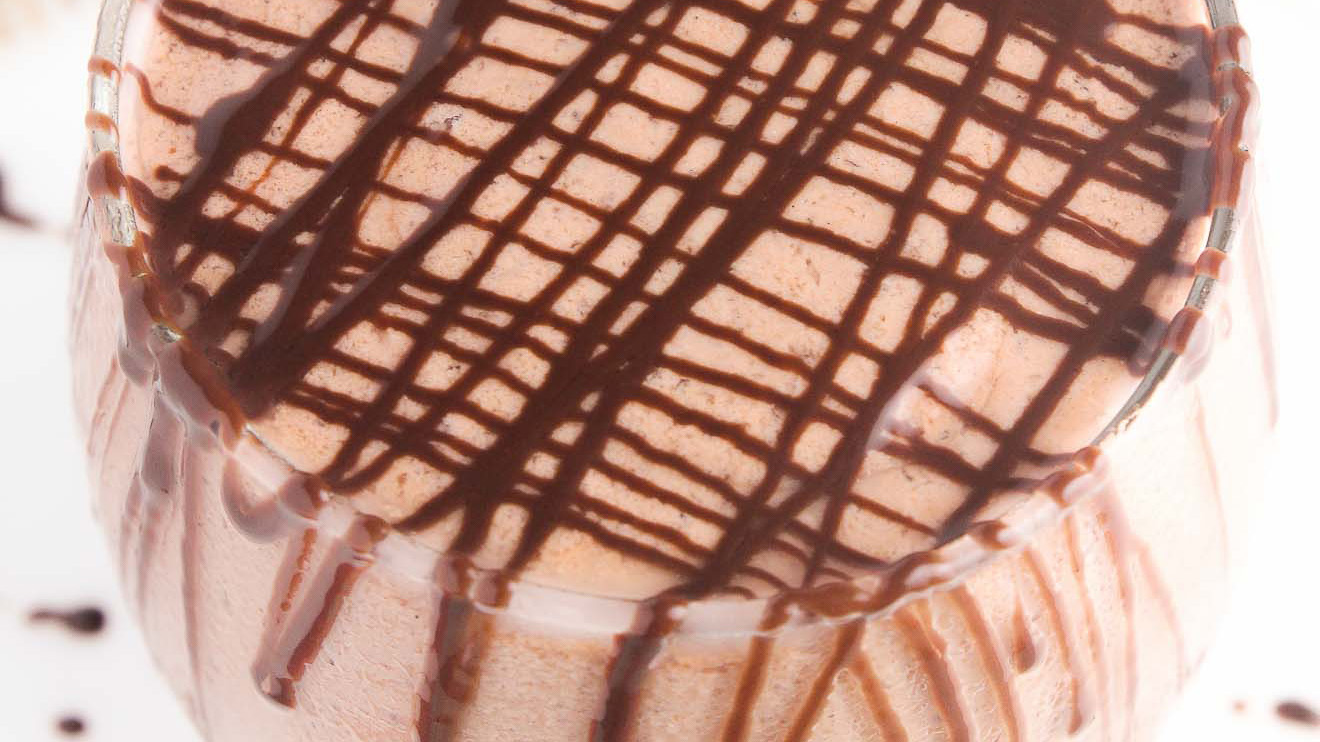 Struggling to find something sweet but satisfying that an elderly person can enjoy without being full of sugar? Then start here. This protein shake is highly enjoyable and provides them with a natural source of protein that also tastes nice. It is not too high in sugars and other 'bad' ingredients, and it can provide elderly people with a fun way to boost their nutrient and protein intake.
You can find the recipe here: Chocolate Protein Shake
Peanut Butter Smoothie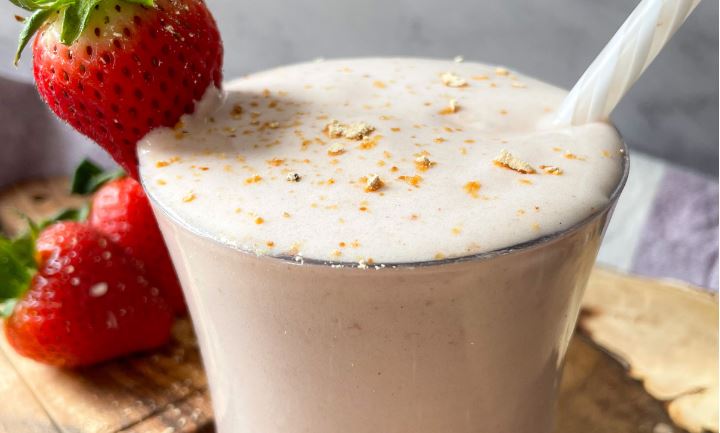 Does the elderly person in question like peanut butter? Then this peanut butter and strawberry smoothie can be a wonderful selection. This is quick to make and provides them with a frothy, fun, and filling drink to enjoy. It works well as a snack and a nice little sweet treat, so you should consider using this as a rapid-fire meal that you can throw together whenever you need something simple yet satisfying.
You can find the recipe here: Peanut Butter Smoothie
Healthy Soft Serve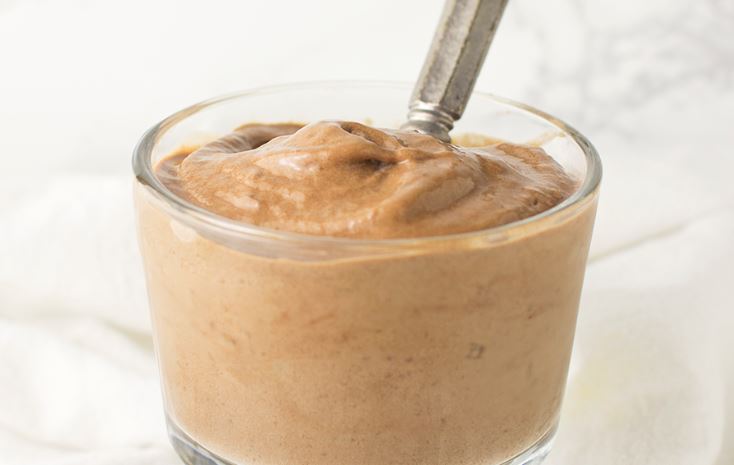 If you are looking for an after-dinner treat that you can make with little to no effort, please don't look any further. This is easily made and provides absolutely no need for chewing to be enjoyed. This is quickly put together and can provide a decadent treat that will help them enjoy their meals again. Sweet without being excessive, and highly enjoyable after a meal.
You can find the recipe here: Healthy Soft Serve
Baked Peaches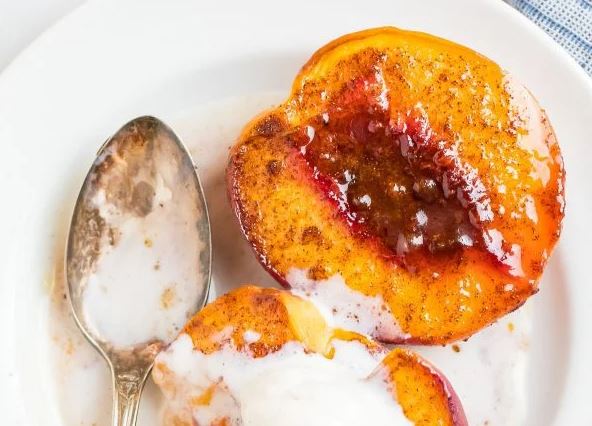 A fantastic option for a bit of extra fruitiness in their life, baked peaches are a highly enjoyable soft food for the elderly. This recipe is highly simple to make, and you can put it together with very little time required on your part. It also helps to boost their fruit intake and gives them a nice little dish that could act as the perfect dessert. This a simple, easy-to-make choice that you should definitely consider trying to make!
You can find the recipe here: Baked Peaches
Tropical Fruit Salad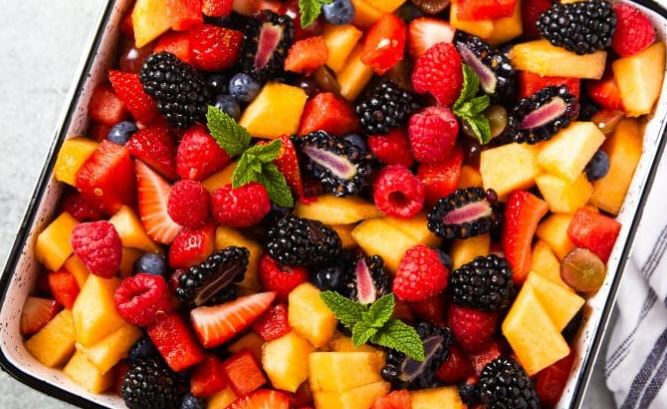 The final option on our list is a tropical fruit salad. Again, this is something that you could throw together on a nice, warm summer's day and act as a treat. This is great for summertime days when the temperature is extreme. The use of tropical fruits helps to add some nutritious and variable fruits that they might not normally get to enjoy. Gratifying, fun, and extremely tasty every time it's made!
You can find the recipe here: Tropical Fruit Salad
Enjoying food again in seniority just got easier
Whether you are an elderly individual looking for cooking ideas or a caregiver, the above ideas can make cooking much easier. These wholesome, enjoyable recipes can be followed up by checking out the links above. Be sure to look at each of the recipe authors' pages, too; they have some excellent other options that you could consider trying, also!
Good luck, and welcome back to enjoying food again!