Being a diabetic can limit your meal options. This is even more true when you're a vegetarian to boot. However, that doesn't mean you can't enjoy healthy, tasty dishes.
For example, there are vegetarian spinach rolls for diabetics that are absolutely scrumptious. Let's take a look at the health benefits of the meal, and how you can make it at home.
We'll also walk you through what you can do to make the rolls a little more exciting.
Diabetes-Friendly Vegetarian Spinach Rolls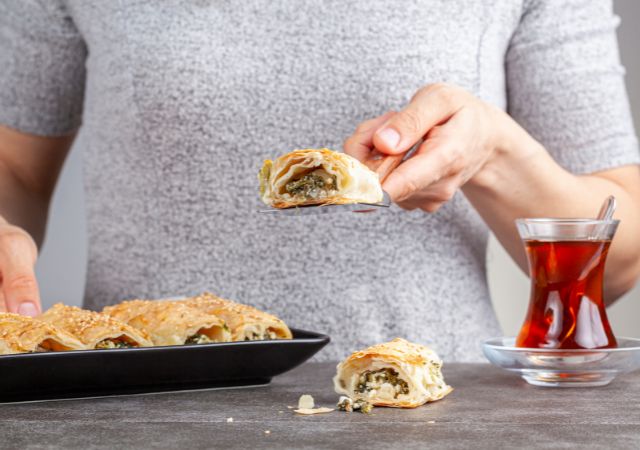 As a diabetic, you have to be careful of what food you put into your body. You should always keep an eye on the carb intake and sugar levels of a meal.
This will limit the variety and amount of food you can consume.
Luckily, with these delicious vegetarian spinach rolls, you won't have to worry. The recipe is diabetes-friendly and excellent for your heart.
To help you understand this, let's take a look at the main ingredient of the dish.
Spinach Composition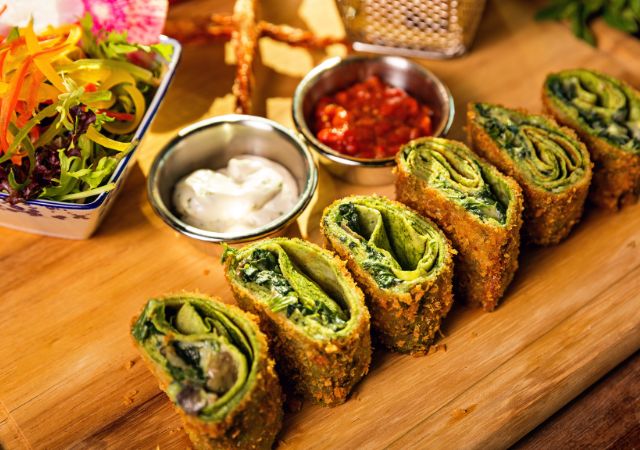 Spinach has been a staple of healthy eating for many years. That's because of how rich the vegetable is in minerals and vitamins.
Let's break down the different aspects of the leafy veggies.
Carbohydrates
Most of the carbohydrates in spinach come in the form of fiber. This is a portion of food that our digestive systems can't fully break down.
That will help regulate the sugar levels in the body and reduce hunger urges.
Sugars
As with all vegetables, spinach has a low-sugar content. Typically, there are trace amounts of glucose and fructose in every bite.
These can help regulate sugar intake because they have a lower glycemic load. That means they won't cause any rapid changes in blood sugar levels.
Vitamins
There are many vitamins in spinach that boost the vegetable's health factor. Some of the most common and crucial types include:
Vitamin A: Helps boost eyesight
Vitamin C: Powerful antioxidant that improves skin and the immunity system
Vitamin K1: Crucial for blood clotting
Minerals
Here's a list of some of the most important minerals in spinach:
Folic acid: Essential for normal human cell function and tissue regeneration
Iron: Aids in hemoglobin production to make transporting oxygen easier
Calcium: Promotes healthy bones, heart, and muscles
Spinach Benefits on Diabetes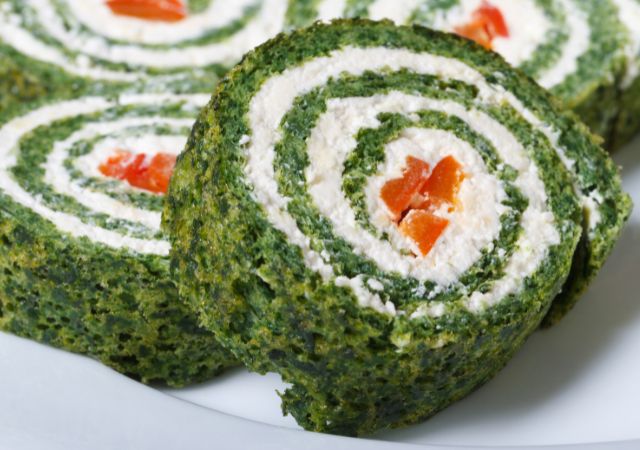 Now that we covered the components of spinach, we can take a look at how this will impact diabetes.
Free Radicals Neutralization
During digestion, we produce molecules known as free radicals. These are particles that have a positive or negative charge.
When allowed to roam through your body, these radicals can have a couple of negative effects.
For starters, they can result in glycation. This is a reaction that combines proteins and sugars into a single compound.
That will cause the sugar levels in the blood to rise and the protein content to diminish.
Other than that, free radicals will oxidize glucose and contribute to diabetes mellitus.
Luckily, spinach can help resolve this issue. Because of the high vitamin C content, the leafy greens can neutralize free radicals in no time.
Blood Pressure Stabilization
Diabetes patients are no strangers to high blood pressure. When the sugar levels in the body are high, it causes water retention.
That may result in a build-up in the circulatory system, which leads to an increased heart rate.
Thankfully, spinach leaves contain a high level of nitrates. These are nitrogen derivatives that can regulate your blood pressure.
Hydration Boost
Many people think that the only way to hydrate is to drink fluids, yet that's not true.
Water makes up about 93% of spinach. For that reason, the leafy greens are excellent at boosting the moisture levels in your body.
Not only will that keep your skin looking vibrant, but it'll also regulate blood sugar levels.
Vegetarian Spinach Rolls for Diabetics Recipe
After finding out how spinach can help you, let's dive into how you can add it to your diet. Here's a simple recipe for vegetarian spinach rolls that's incredibly easy to make.
Ingredients
To make the spinach rolls, you'll need:
16 oz. of Spinach
1 large egg
1 cup of low-fat mozzarella cheese
1 clove of garlic
Spices to taste
For the filling, you can grab the following:
½ cup onions
½ cup cottage cheese
½ cup carrot
½ cup parsley
1 large egg
Spices to taste
Instructions
Preheat your oven to around 400℉.
Grab your spinach from the freezer and thaw it out in the microwave.
Squeeze out as much water as you can from the spinach.
Mix the spinach roll ingredients in a bowl.
Transfer the mixture onto a baking sheet.
Press the mixture out until it's uniformly ½ an inch thick all around.
Bake for 15 minutes.
Add the filling ingredients, minus the cheese, to a hot skillet.
Wait until the vegetables wilt and soften.
Sprinkle the cheese on top and evenly spread it out.
Layer the filling on top of the baked spinach base.
Bake the dish for an additional 25 minutes.
Wait around 10 minutes, then roll up the flat dish into a log.
Cut the log into one-inch slices.

Notes
If you're not a huge fan of carrots and parsley, you can switch them out for different veggies. For instance, radishes and dill make excellent replacements.
The entire recipe should take you just under an hour to prepare. So, not only is it healthy, but it's also a fun meal to cook with your kids.
Optional Toppings
To make the dish a little more exciting, you can add tomatoes. These will boost the flavor profile and texture of the rolls.
You can also add curry or paprika to the spice mix to add a bit of heat.
Nutritional Value
A single serving, or one slice of this dish, will have around 310 calories and 14.5 grams of carbs. In addition, it also contains about 27 grams of proteins.
On top of that, the cooking process doesn't affect the vitamins and minerals in the spinach. That means you'll get all the benefits of eating the vegetable while enjoying the delicious meal.
Wrapping Up
Making vegetarian spinach rolls for diabetics is a piece of cake. All you'll need are a few vegetables, some cheese, and a couple of eggs.
The resulting dish is both incredibly flavorful and has many health benefits. These include neutralizing free radicals, stabilizing blood pressure, and boosting hydration.