Counting carbs is only one facet of making healthy food choices when living with diabetes. This hidden disability can cause significant changes to how you structure your day based on how your blood glucose numbers respond to your eating routines.
When you get the news that you have gestational diabetes, it can seem like everything is ending. Although there might be new habits to establish, you'll find that many of the foods you love are still within reach with some extra planning and support.
What Is Gestational Diabetes?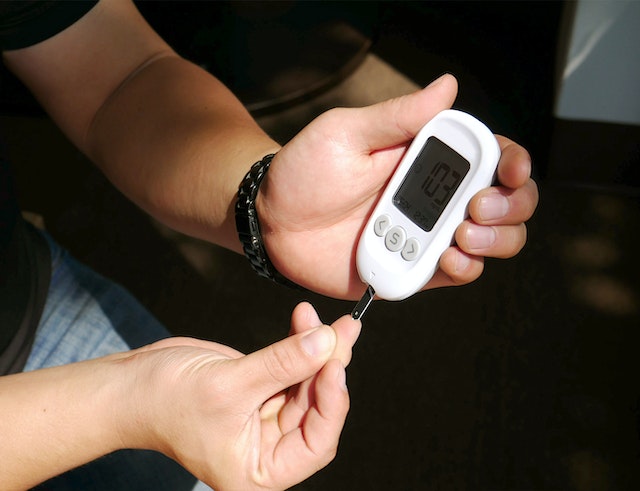 Gestational diabetes is a type that falls outside of Type 1 and Type 2 diagnoses that occurs when the body stops using insulin correctly or stops producing it.
With gestational diabetes, it occurs during pregnancy when the body doesn't make enough insulin to meet a woman's increased needs.
This condition usually starts around the 24th week of pregnancy and can affect both the mother and the baby. It's important to manage gestational diabetes through dietary changes, regular physical activity, and sometimes medication, to prevent complications for both the mother and the baby.
Your doctor might recommend different foods. You might be asked to meet with a nutritionist or take diabetes classes covering the best choices for your health needs.
The following lunch ideas are for general information purposes. You'll want to speak with your treatment team to ensure the foods work with your current plan.
What Lunch Ideas Are Good to Eat with Gestational Diabetes?
When dealing with gestational diabetes, choosing balanced meals that help manage blood sugar levels is essential. Remember to keep portion sizes in check and choose whole grains, lean proteins, and plenty of vegetables!
Here are a few tasty lunch ideas to consider if you're looking for something new to eat.
1. Salmon and Roasted Vegetables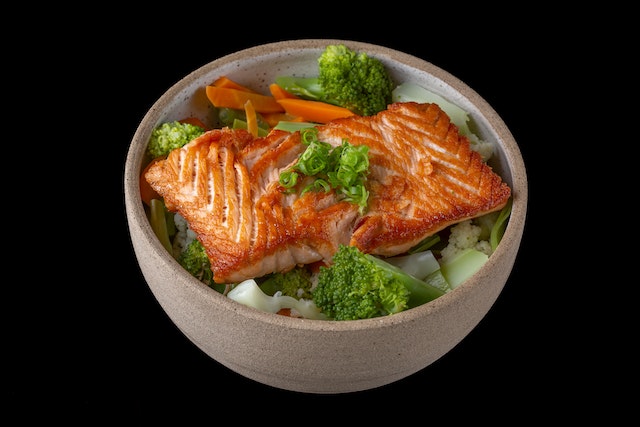 Oven-roast a 4-oz salmon fillet with olive oil and lemon drizzle, paired with roasted Brussels sprouts, asparagus, and zucchini. If you love some heat, consider investing in Cajun salt to sprinkle on the veggies.
Although you could take the skin off, consider crisping it up in a frying pan with a bit of extra olive oil to give your omega-3s a nice boost.
2. Turkey Lettuce Wraps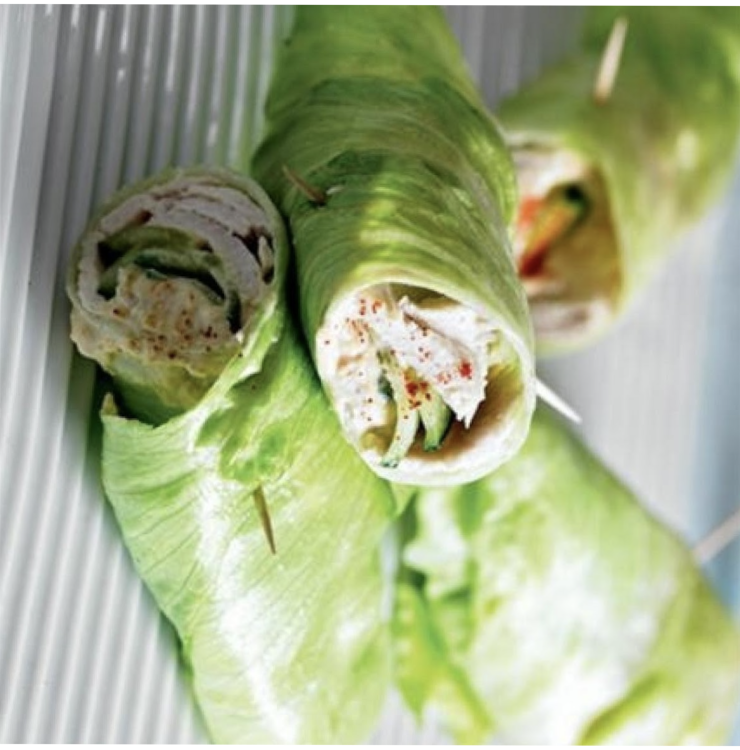 Use large lettuce leaves as wraps and fill them with lean turkey, avocado slices, shredded carrots, and a touch of hummus or Greek yogurt dressing. The goal is to avoid using mayonnaise or sugary toppings while achieving a result that feels like chicken salad.
If you don't like the idea of a lettuce wrap, consider investing in low-calorie Keto bread. It'll still be 12g to 15g of carbs per slice, but calorie counts can be as low as 70 for both when making a sandwich.
3. Black Bean and Avocado Bowl
Combine black beans, diced avocado, salsa, and brown rice. Add a sprinkle of cheese and a dollop of Greek yogurt for extra flavor.

The best way to quickly make brown rice is in an Instant Pot or with a pressure cooker. You'll get a healthy mix of complex carbs and plant-based proteins to help you feel full.
4. Cauliflower Fried Rice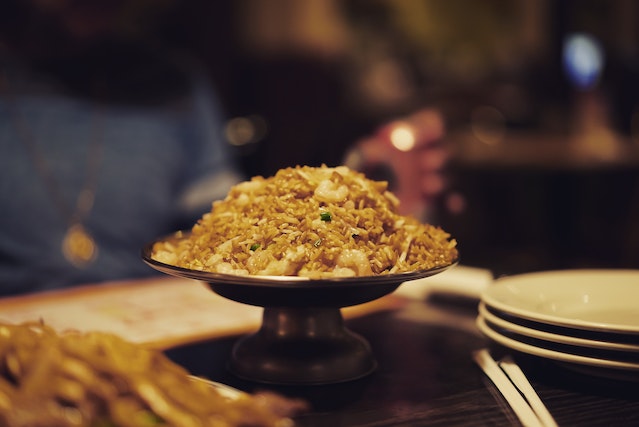 Swap regular rice with cauliflower grains in a tasty stir-fry with egg, peas, carrots, and a dash of low-sodium soy sauce.
Processing the cauliflower into rice can be a tricky process. The best way is to cut the vegetable into small pieces and use the grater attachment of a food processor. Then press any leftover moisture out of the product with a large paper towel.
Raw cauliflower rice will stay good in the fridge for a few days.
5. Grilled Chicken Salad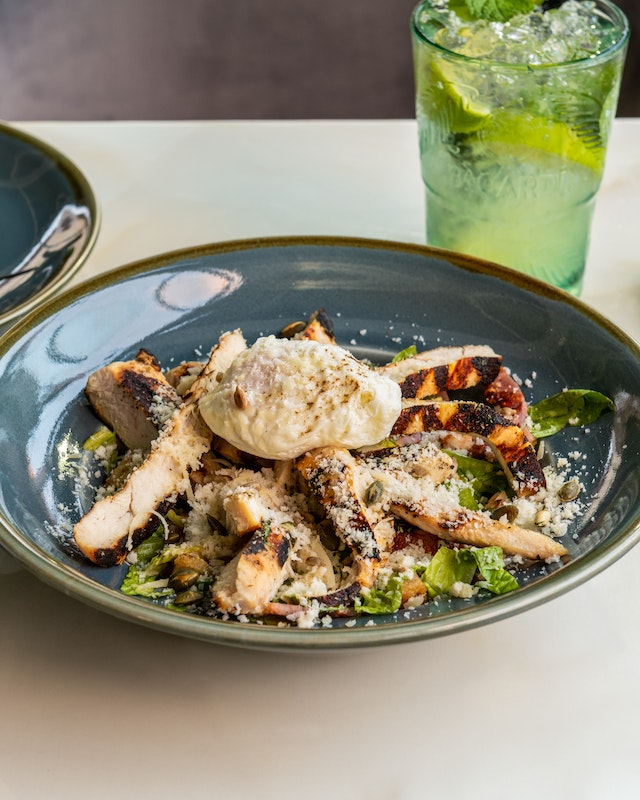 Load up on colorful veggies like spinach, cherry tomatoes, cucumbers, and bell peppers. Top with grilled chicken, a sprinkle of feta cheese, and a vinaigrette dressing. This can also be a dinner recipe easily.
6. Egg Salad Wrap
Mix hard-boiled eggs with Greek yogurt instead of mayo, and add chopped celery with your favorite fresh herbs. Wrap it in a whole wheat tortilla with lettuce and tomato.
You can reduce your carbs even more by wrapping the mixture in lettuce or another large leafy vegetable.
7. Lentil Soup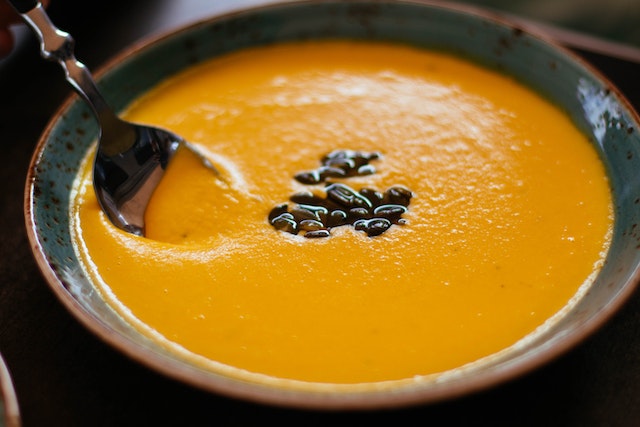 Try a hearty lentil soup packed with fiber and protein. You can add lean turkey or chicken for extra protein. You'll want to avoid canned soups or full-sodium broth when preparing this lunch idea because you can consume a day's worth of salt in a single sitting if you're not careful.
8. Chickpea Salad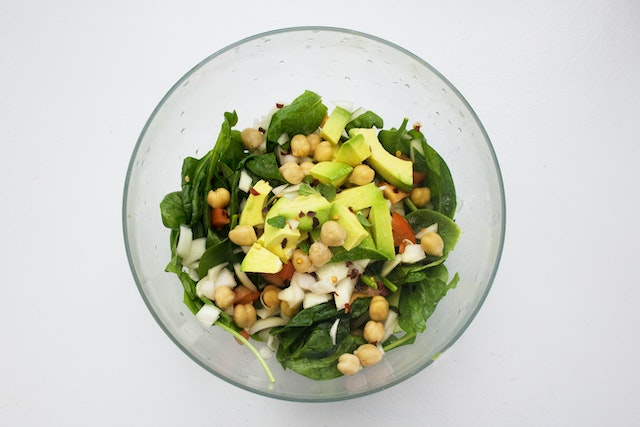 Combine chickpeas, diced cucumbers, cherry tomatoes, red onion, and a drizzle of olive oil and lemon juice for a refreshing and filling salad. If you have a little extra room for natural sugars in your eating plan, consider using balsamic vinegar to give your lunch a flavorful punch. 
9. Veggie Omelet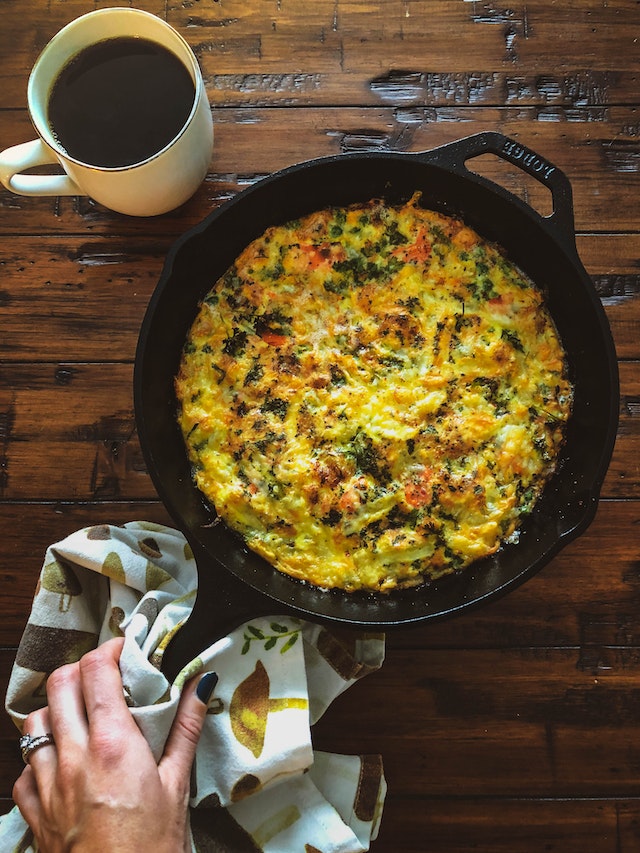 Use non-watery veggies with plenty of colors to create an inviting lunch when you're hungry and dealing with gestational diabetes. Some good ingredients include spinach, bell peppers, onions, zucchini, squash, and small broccoli florets. Once the cooking process is completed, add a sprinkle of feta cheese on top for extra flavor.
If you need to watch your cholesterol numbers, consider using egg whites or an egg-alternative product for this lunch idea.
10. Mushroom Philly Cheesesteak
If you've been diagnosed with gestational diabetes, you might have been advised to avoid red meat. This lunch idea gives you the whole Philly cheesesteak experience with similar textures and flavors while meeting your nutritionist's expectations. Stir-fry your favorite mushrooms in olive oil, then top with your preferred cheese. After letting it melt, place everything on toasted Keto bread.
Take Care of Yourself by Remembering Lunch Each Day
If you're dealing with gestational diabetes, remember that managing it effectively is crucial for your well-being and your baby's health.
Embrace a balanced diet rich in whole grains, lean proteins, and plenty of veggies. Stay active with walks or gentle exercises, and monitor your blood sugar levels as recommended.
Reaching out to your healthcare provider for guidance or support on this journey can help you get through some difficult moments. When you take proactive steps, like planning a tasty and healthy lunch, you can positively impact your pregnancy and a bright future for you and your child.