Cheese is quite heavy in fat and calories compared to other meals; therefore, it may not be an apparent option for diabetics. But people with diabetes can eat a variety of cheeses without their blood sugar or blood pressure getting higher or their weight going up.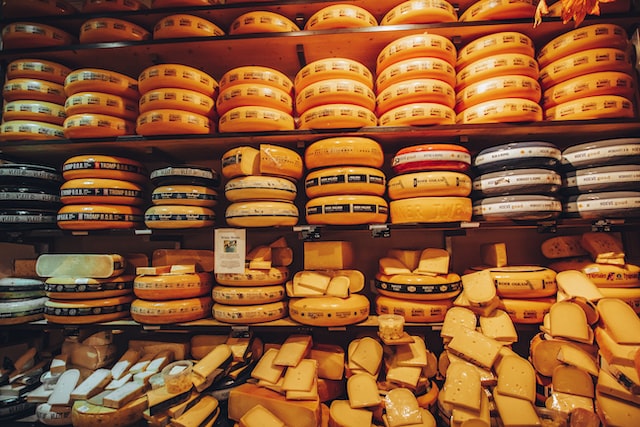 Scientists have shown that cheese intake is unrelated to any cause of mortality in various conditions, including diabetes. This enjoyable, calcium-rich delicacy is a healthy addition to a well-balanced diet because of its many healthy qualities. Obviously, there are certain precautions to observe. 
Those who appreciate cheese may consume it without negatively impacting their health if they adopt a balanced approach. For diabetic-friendly meals or snacks, you need to pick nutritious cheeses and pair them with high-fibre, low-calorie items. However, cheese, like any other food, should be consumed in moderation; a diet heavy in cheese might be harmful for anybody, diabetic or not.
Precautions to take when selecting cheese for people with diabetes.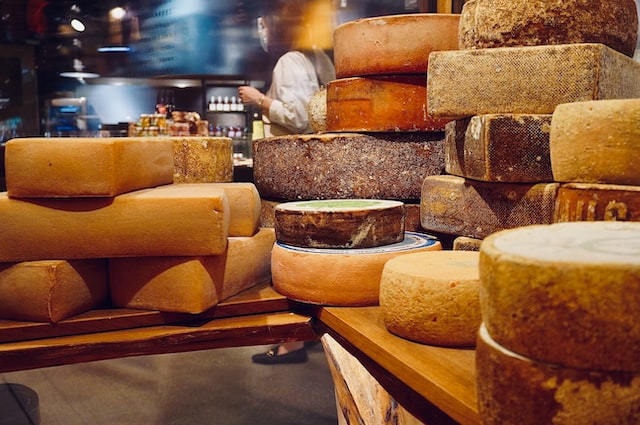 There are a few things to keep in mind when picking a cheese to fit into a diabetic diet:
Calories
Calories and fat content in cheese are quite high. Diabetics should exercise caution while consuming cheese because of its high-calorie content. Obesity is strongly linked to the development of type 2 diabetes, and shedding even a moderate amount of weight may help lower the chance of developing the disease. People with diabetes may still enjoy cheese with a few simple adjustments to their diet and lifestyle, such as:
Cheese is okay, but diabetics need to eat a little bit at a time.
Diabetics need to pick the low-calorie options.
Cheese should be used for flavouring rather than as the major element of a meal.
Saturated fat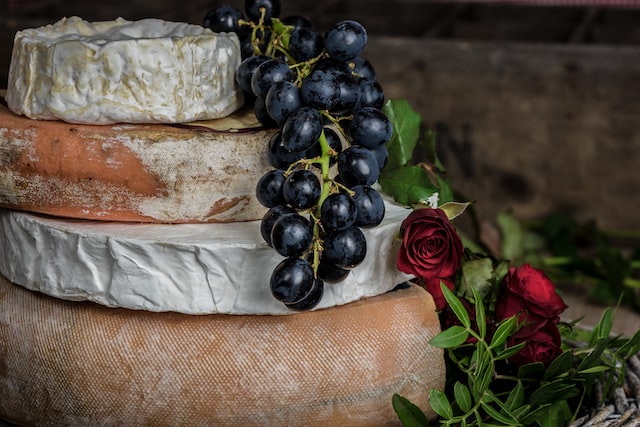 Cheese has a rather high amount of saturated fat compared to many other foods. Saturated fat is safe and even good for the body when consumed in moderation.
Although mixed evidence has been found regarding the impact of saturated fat intake on vascular function, insulin resistance, diabetes, and stroke. However, excessive amounts may lead to unwanted side effects, including weight gain, cholesterol issues, gallstones, and even heart disease. Before more definitive standards can be established, persons with diabetes may wish to continue limiting their consumption of saturated fat since they are at a greater risk of cardiovascular disease than the general population.
Sodium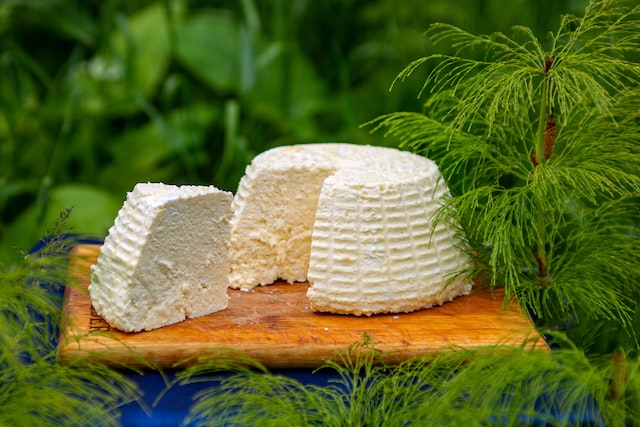 People with diabetes should not eat more than 2,300 milligrams of sodium (salt) per day. The cardiovascular risks associated with diabetes may be exacerbated by the effects of salt on blood pressure. It is common knowledge that cheese, especially processed cheeses, is loaded with sodium. Individuals may reduce their salt intake by eating more fresh cheese and less processed foods.
Can Cheese Raise Blood Sugar Levels?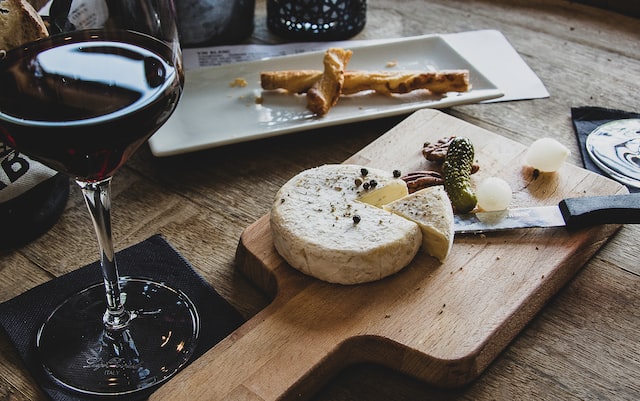 Despite its high-fat content, cheese has a very low carbohydrate content, and studies demonstrate that consuming cheese has little effect on blood sugar levels. The results of various scientific research suggest that cheese may help reduce the risk of getting type 2 diabetes.
Cheese has beneficial ingredients, including calcium and vitamin D, both of which may aid in maintaining normal insulin levels, which is why it is recommended for diabetics.
Cheese has a low glycemic index rate, so it digests slowly, keeping you satisfied for longer. Cheese has many advantages, and consuming cheese as part of a healthy diet is a great way to maintain healthy blood sugar levels and reduce the risk of diabetes. There are other advantages of eating cheese.
Cheese has a negligible effect on blood sugar because of its low glycemic index. The lactose in cheese is fermented into lactic acid, which has a low glycemic index. Due to its relatively gradual absorption into the bloodstream, lactic acid does not cause a sharp rise in blood glucose levels.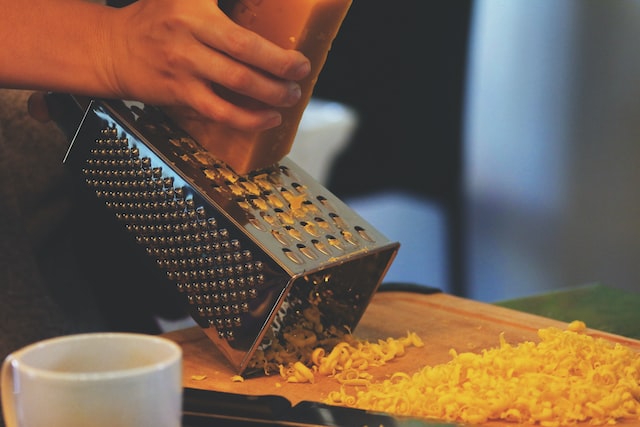 Cheese's fat and protein also help the body break down lactose. Therefore, cheese is a fantastic food option for those who are trying to control their sugar levels as a result of hypoglycemia or diabetes.
What are the best cheeses for diabetes?
However, not all cheeses are made equal, and some may be part of a healthy diet while others cannot. Some cheeses have a higher calorie count per serving than others, while others are loaded with salt or artificial ingredients. A selection of the best cheeses for diabetics is provided below.
Goat cheese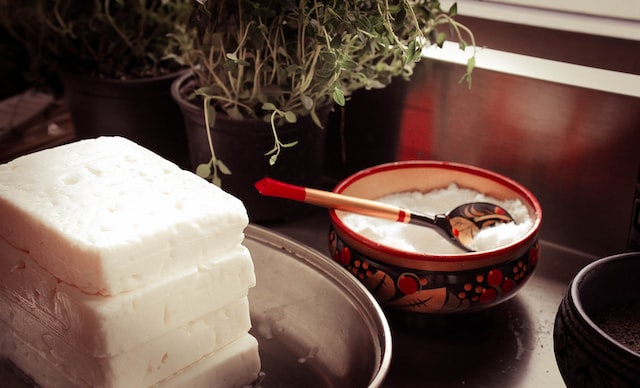 Goat cheese may be the healthiest cheese for those with type 2 diabetes. Despite its lactose content, goat cheese is more easily digested than other cheeses, making it a suitable dairy alternative for those who are lactose intolerant. Cream cheese's comparable texture to this cheese makes it a natural substitute when you are looking for a healthier option.
Cottage cheese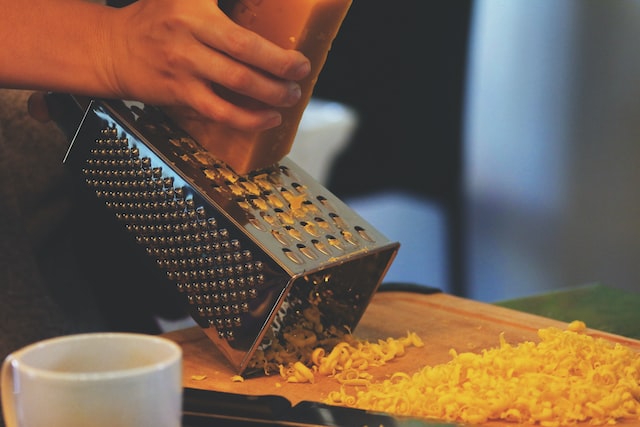 With just 27 calories per ounce, cottage cheese is a fantastic low-calorie dairy choice. The low-calorie count and high protein and calcium content make it a popular addition to diet plans aimed at shedding excess pounds. In addition to being delicious, cottage cheese is a wonderful choice for those trying to cut down on salt since it has less sodium than more than other cheeses.
In reality, the salt level is often lower in softer cheeses and cheeses that have been kept for a shorter period of time. It is versatile enough to be used in a variety of dishes and eaten as part of meals or packed as a snack. There are few things better than pairing cottage cheese with fresh fruit, nuts and seeds.
Romano cheese
For a high protein option, try romano cheese. This cheese is made from sheep's milk and has 110 calories and 7 grams of protein per ounce. The salt content of this cheese is greater than average, thus moderation is advised.
Romano cheese is strong in omega-6 fatty acids and contains comparable vitamins to other cheeses. It tastes excellent when grated into salads and veggies.
Cheddar cheese
One of the most well-known cheeses in the world is Cheddar. It is popular mostly due to its adaptability and diversity of taste qualities. Although cheddar cheese is beneficial for persons with type 2 diabetes, those with the condition should avoid varieties that have artificial flavours and colours.  You may use it in many different dishes, but remember to consume it in moderation. 
Feta cheese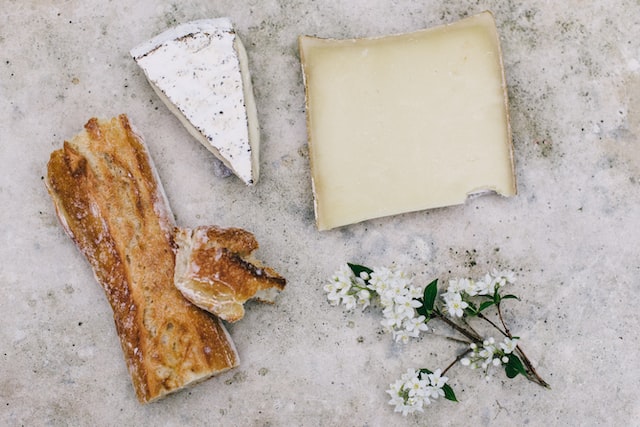 Feta cheese, like cottage cheese, is a go-to food for dieters because of its low-calorie count. Each ounce has 74 calories and 4.4 grams of protein. This cheese gets its characteristic sour taste from the fermentation of sheep's or goat's milk or a mix of the two.
Among cheeses, feta has the second-lowest salt level, making it an excellent choice for those watching their sodium intake. Because of the fermentation process, it also includes probiotics, which are beneficial microorganisms that may aid with digestion and gastrointestinal health.
Mozzarella cheese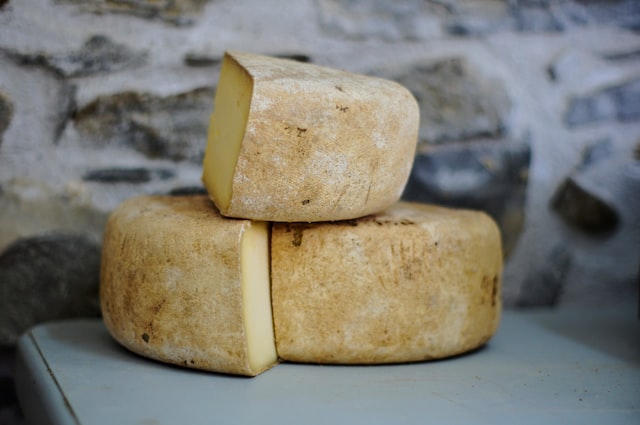 Mozzarella cheese is an essential ingredient in many Italian dishes. Mozzarella, like feta cheese, is packed with healthy nutrients, including probiotic bacteria, vitamins and minerals. In addition to being high in protein, calories, vitamins, minerals, and fibre and relatively low in salt, it is an excellent choice for those with type 2 diabetes.
Conclusion
People who have diabetes should be aware of the potential dangers that come with cheese consumption. These risks are often associated with consuming large amounts of cheese.
People who have diabetes and insulin resistance are already at an increased risk for obesity; thus, it is very vital for people with diabetes to avoid foods that might exacerbate this risk.
Cheese consumption may have positive effects on health when consumed in moderation, but an excessive amount might have the opposite effect on health.