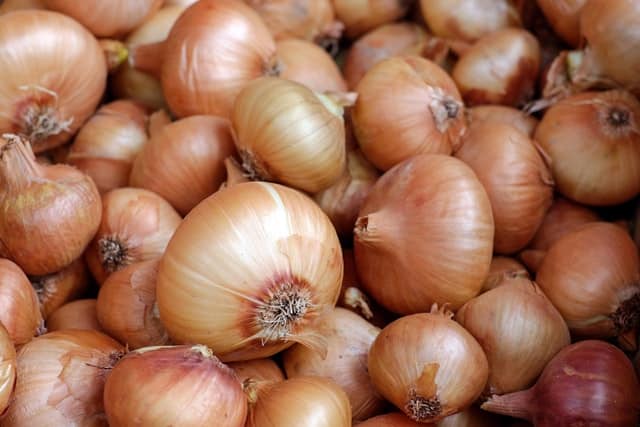 Sometimes the world surprises us with facts that seem hard to believe. How many people would have thought that eating onions would help to lower their blood sugar index? The dietetic world is known for stating and proving how beneficial vegetables are for the human body. Onions are not something that one would consider to be beneficial to diabetes.
The truth is that onions have been shown to be a medical use since the early ages. The vitamins, minerals and plant compounds have been used for many different ailments such as mouth sores, headaches and heart disease. We can begin by telling you about nine of the health benefits we can gain from the onion.
The onion has powerful nutrients and vitamins in it. Vitamin C is one that helps with immunity in regards to health. This Vitamin C also helps with collagen production, tissue repair and helps your body to absorb iron. Onions also contain potassium. Potassium is a mineral that most people do not have enough of in their systems. Your kidney functions, nerve transmission, cell functions, fluid balance as well as the muscles in our bodies and their ability to work.
An onion a day may benefit heart health. Well maybe not a whole onion. However, the onion contains antioxidants and anti-inflammatories, they have been shown to lower triglycerides and reduce cholesterol levels. Due to the presence of a flavonoid compound, Quercetin, the onion is believed to help lower blood pressure.
Loaded with antioxidants, the onion inhibits the oxidation that can lead to heart disease, diabetes and possibly cancer. Anthocyanins, which the red onions have in large amounts, help to reduce heart disease.
Eating vegetables like garlic and onions from the Allum family, has been shown to lower the risk of colorectal cancer and also stomach cancer. This compound, Onionin A, is one which contains sulfur and is linked to decrease the growth of tumors. In lab studies, using test tubes it has also shown a decrease in the growth of lung and ovarian cancer.
One study that involved 40 people showed that those who ate 3.5 ounces of red onion reduced their fasting blood levels by roughly 40mg after 4 hours. In animal studies, blood sugar control was obtained by eating red onions, there was also lower body fat in the control group.
In controlled studies it has shown that eating 3.4 ounces of onion juice a day for 8 weeks, reduced the risk of hip fractures, improved bone mineral density, and onions show a boost in antioxidant levels and a decrease in bone mineral loss.
Onions have the ability to fight some of the worst bacteria such as e.coli, Staphylococcus and also bacillus cereus. When Quercetin is extracted from the onions, it appears to be a potent adversary of bacteria. Quercetin was mentioned previously as a strong compound, it is actually shown to break down the cell walls in certain dangerous bacteria.
Onions are loaded with prebiotics and fiber. These two help aid in the digestive functions. The short chain fatty acids created by the prebiotics and fiber boost immunity, reduce inflammation, improve gut health and also improves digestion.
Onions are a majorly versatile vegetable. They can be added to or implemented with any diet. Any type of dish that onions are added to enhance the flavor of the food.
Onions can vary in flavor from soft to hard, in other words sweet onions to more of a hot onion. They are added to all types of foods such as roasted meats, baked dishes, into breads and rolls. These onions can also be caramelized which adds another layer of flavor onto the already tasty foods. They can be sliced for salads, diced for casseroles, fried for sandwiches, eaten raw or thrown into soups and stews.
Onions are grown worldwide and have been used for centuries. The ancient pharaohs were even buried with onions in their eye sockets. Medicine men or women in Native and aboriginal tribes were wise enough to know the properties of onions and how they would benefit people healthwise.
It should be pointed out that the raw onion is the most beneficial to our health. Cooking releases some of these healthy attributes that we find in the raw onion. The low glycemic index shows that it can help control blood sugar levels in diabetics.  Ripe onion juice has been shown to provide anti-diabetic properties and prevent hyperglycemia  in many patients.
Onions are low in calories and also low in carbohydrates. Sweet onions, deceptive to the name, are actually no higher in natural sugars than a yellow onion. This gives even more possibilities of adding onions to your menu if you are diabetic. Depending on the onion type, many of the onions can be used completely.
The roots are used to grow more onions, the bulb itself is eaten in a variety of ways, even the greens can be used in some foods, as a medicinal aid when they are pulverized.  Many herbalists consider onion to be a weaker form of garlic. All fiber takes a longer time to break down, which is beneficial for diabetic patients who include onion in their diets. When fiber takes time to break down and digest, it makes it a slower release of the sugars into the bloodstream. The fiber will also help eliminate constipation.
The low amount of carbohydrates in the onions make it an ideal food. It can enhance the flavor while providing all these health benefits.
Not Just Diabetes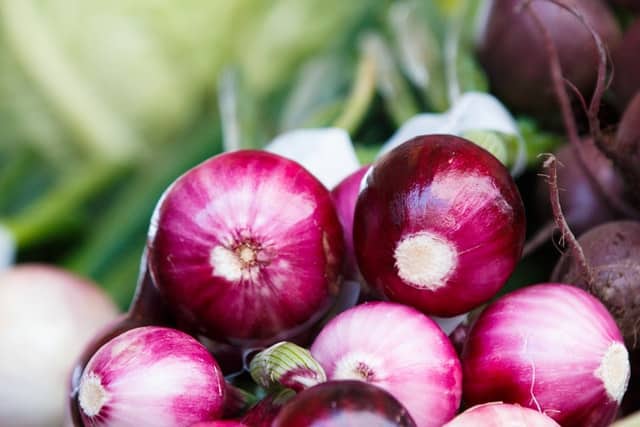 We have explored the benefits of onions when it comes to diabetes, onions can also be used to help other health issues. Some of these include:
Persistent Coughs
Eczema
Hypertension
Infections
Recipes
One food that is loved by many people is French Onion Soup. Most often diabetics have to stop enjoying French Onion Soup because it is considered too rich, too high in sodium for their bodies to handle. Below is a Recipe for a Diabetic version of French Onion Soup. This recipe is just as tasty as what you would find in a classy restaurant. It is ooey-gooey with cheese, and filled with savory onion flavor. This recipe is also excellent for those on low-carb diets.
Ingredients:
½ c Smart Balance Light Omega-3 buttery spread
1 tbsp Olive Oil          
4 cups thinly sliced Vidalia onions
¼ tsp dried thyme
½ tsp garlic powder
1 tbsp sherry cooking wine
 32 ounces low sodium beef broth
½ cup water
4 slices of Swiss Cheese
4 slices Provolone Cheese
¼ c. grated Parmesan cheese
Directions:
Melt the Smart Balance in a Dutch Oven, add the Olive Oil
Place the sliced onions in the Dutch Oven and saute for 20 minutes, stirring frequently. Do not brown the onions.
Add in the garlic powder, thyme and the cooking sherry, Add in the beef broth.
Cover and cook for 15 minutes
When ready to serve, divide between 4 bowls.
Sprinkle each bowl with Parmesan
Then lay one slice of each cheese on the top
Bowls can be placed into a microwave to melt the cheese completely.
Fried Onion Rings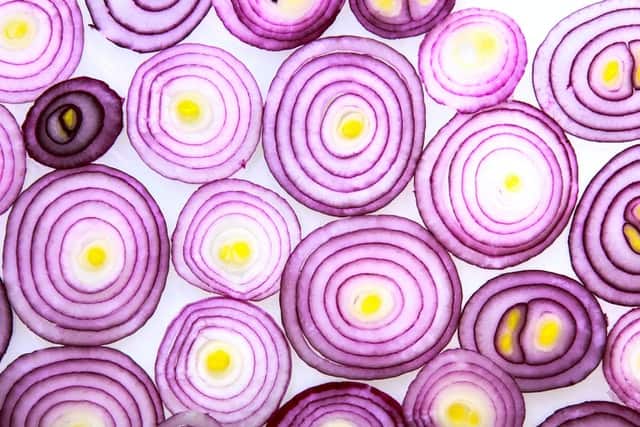 With Thanksgiving coming up, many families make Green Bean Casserole to go on the fancy table with all the other fixings. For diabetics, this generally cannot be eaten due to the fried onions. I have located a recipe that is perfect! This will allow everyone to enjoy that wonderful casserole over the holidays.
Ingredients:
Nonstick cooking spray
¼ cup refrigerated egg product
2 tbsp buttermilk
¾ cup Panko bread crumbs
¼ tsp Cajun seasoning
1 large Vidalia onion cut into ¼ inch slices
Directions:
Preheat the oven to 450* and lightly spray a cooking sheet
In a shallow dish, combine the egg and the buttermilk, stir to combine.
In a small bowl combine seasoning and the Panko Bread crumbs
Dip the onions in one at a time through the egg mixture and then into the Panko mixture.
Place the onion slices onto the cookie tray
Bake for 12 to 15 minutes or until the onions are a golden brown.
Diabetes is not a disease to mess around with, however, it also does not mean that you cannot enjoy much of the same foods as others. They will be just modified a little so that it will not hurt your blood glucose levels.
Watching the blood sugar levels can be a challenge, but it is a necessary part of life. There are ways to change your recipes for favorite foods so as to not harm you. Get some advice from a Physician or a Registered Dietician. They can answer all your questions pertaining to the type of diabetes that you may have. It is not worth the risk of trying a food if you do not know that is is a food that a diabetic can eat. Your health is way to important to take a chance.