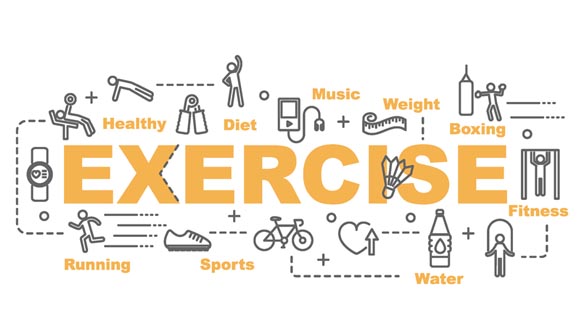 Exercising is one of the most effective ways of managing your diabetes and blood sugar levels.
However, it can be quite daunting, along with your regular diabetes management, to find ways of exercising that can help in your weight loss journey.
There is so much information, exercise plans and fitness gurus out there, that it can be discouraging to begin because you don't know where to start and which fitness program to follow for maximum results. In this post, our expert panel share their tips and advice on what they think is the best form of effective exercise/activity that can help you with losing that extra weight off your body. Keep reading to find out what is the key to a successful weight loss journey!
[accordions id="13349"]
1. Dr. Zachary Long, Board Certified Sports Specialist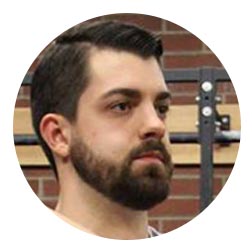 When needing to lose weight to improve diabetes control, there is one form of exercise that is better than all others. Now, don't get me wrong, there are great benefits to all forms of training from strength training, to low-intensity cardio, to interval training and beyond. But this one form surpasses all others!
And that exercise modality is whichever YOU ENJOY THE MOST.
The most perfectly detailed and planned program means nothing if you don't enjoy it and aren't able to stay consistent with it. And consistency is the key for weight loss and better control of diabetes.
So walk, run, cycle, lift. So long as its something fun enough for you to continually stay engaged with and perform regularly!
2. Dr. Jeannemarie Fagan, PT DPT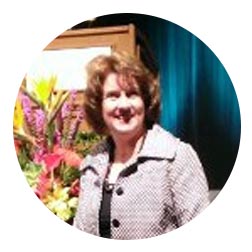 The exercises that I find to be helpful with weight loss are squats (practice standing up from the toilet and then slowly lower yourself to sit down), bridging, and regularly taking a walk, especially after a meal.
3. Dr. Brett Hayes, MSPT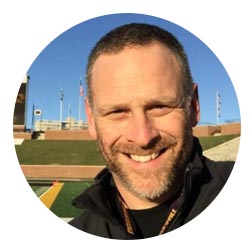 Despite many opinions to the contrary, there are few exercises that aren't particularly good for weight loss and diabetes. There have been many fads and attempts to find the perfect approach. But generally, any activity that is vigorous (gets you over 80% of your target heart rate) and is performed for a minimum of 30 min a day, and comprehensively challenges as many functional systems as possible is good.
This means strength training, aerobic activity, anaerobic activity, and any combinations of the former will be great. High-intensity interval training (HIIT) is particularly good because it mixes periods of hard work followed by brief rests and consists of various exercise to keep you motivated and ensures you are hitting as many body systems as possible.
I also recommend reading the following articles:
4. Dr. Bobby Griese, PT, Certified Strength and Conditioning Specialist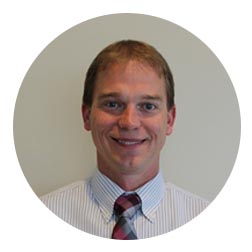 Yes, there are plenty of options for exercise, or physical activity with persons with diabetes.
Brisk walking for 15 minutes twice a day or 30 minutes per day 3 times a week is the best aerobic or oxygen utilizing exercise you can use. You can substitute bicycling, elliptical training, rowing machine or pool treadmill walking if it is available. Be sure to monitor your heart rate and keep it between 50-70% of your age-related heart rate maximum. Take 220 beats per minute minus your age to calculate your rate. Example: 220 bpm - 40 y/o = 180 bpm. 50% of 180 is 90 beats per minute.
Strength training twice a week after you have been walking for a couple weeks is another well-researched tool to manage diabetes. Body weight exercise like squats or lunges are OK for strength training as long as you keep yourself moving for 30 minutes a session. Free weights and strength machines aren't always available or practical so body weight strengthening is a satisfactory substitution. Having a physical therapist start you on a program is a great idea because you could get hurt by performing an exercise incorrectly or not stretching appropriately after your activity session is over. It is normal to have soreness in your muscles after strength training and you will need to monitor and change the intensity levels of your exercises if you are starting to have pain above 4/10.
Be sure to monitor your blood sugars with exercise and activity. It is easy to go into hypoglycemia if you are not watching what you eat.
Your diet is the key to successful management of diabetes while working out 3-5 days per week for a total of 150 minutes of moderate level activity.
Example program:
Monday: Walk 15 minutes in the morning and late afternoon on a safe walkway or treadmill with heart rate at 50-70% heart rate maximum and 30 minutes after eating.
Tuesday: Strength training in the morning for 30 minutes. Example: Squats, lunges, and chair or wall push-ups for 50 reps each. End with stretching.
Wednesday: Recumbent bicycle for 30 minutes after lunch at 50-70% heart rate maximum.
Thursday: Strength training in the morning at the local Pilates center for 30 minutes. Stretching after if needed.
Friday: Underwater treadmill walking at the local aquatics center in the afternoon for 30 minutes if available. 50-70% heart rate maximum.
Saturday and Sunday: rest and relax but stay active so you are not starting over deconditioned each Monday. It only takes a couple days to lose your muscle mass and exercise tolerance.
5. Dr. Matt Huey, PT, MPT, Cert. MDT, CCI, CMTPT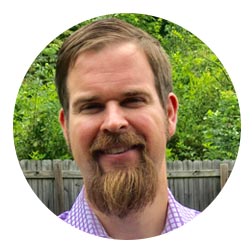 Several studies have found that endurance and strength training have been effective in helping people with diabetes. Leenders et al. (2013), state that as people with diabetes age, they will show a greater loss in muscle strength and mass along with an overall decline in functional capacity. This decrease in muscle mass along with functional capacity can have further affected by overall body weight. Both strength training and endurance activities are known to help in losing weight.
Both have benefits as well to helping control the effects of diabetes. For strength training, compound exercises that involve multiple muscle groups will not only have the benefit of burning more calories but many help with function. Exercises such as squats, lunges, presses (shoulder and chest), and pulling motions are activities that we perform multiple times a day. It is recommended to work around 50-80% of your one rep max with exercises to get the most benefit.
You do not have to necessarily perform a one-time max effort to determine what that number is but there are calculators available that can determine it based off a multiple repetition maximum effort. Strength training has shown to improve insulin action in muscle when performed three times a week for thirty-minute sessions, (Holten et al, 2014). Endurance activities such as running, cycling, and swimming have the benefit of improving overall cardiovascular function. Cardiorespiratory fitness has been found to be a strong predictor of mortality in people with diabetes so a stronger, better functioning heart can lengthen your life.
A meta-analysis performed by Boule et al. (2003), found that the higher the intensity of the activity the greater the improvements in glucose control. It is recommended that activities are performed at 60-75% of your max heart rate. The duration is recommended by the American Heart Association is 150 minutes of moderate or 75 minutes of vigorous exercise a week. Again these include walking, running, cycling, swimming, rowing, and aerobics. Try different ones out and determine which one best works for you.
References:
Boulé, N.G., Kenny, G.P., Haddad, E., Wells, GA., Sigal, RJ. (2003) 'Meta-anaylsis of the effects of structured exercise training on cardiorespiratory fitness in Type 2 diabetes mellitus', Diabetologia, 46 (8), pp 1071 -1081
Holten, MK., Zacho, M., Gaster, M., Juel, C., Wojtaszewski, JFP., Dela, F. (2004) 'Srength Training Increases Insulin-Mediated Glucose Uptake, GLUT4 Content, and Insulin Signaling in Skeletal Muscle in Patients with Type 2 Diabetes', Diabetes, 53 (2), pp 294-305
Leenders, M., Verdijk, LB., van der Hoeven, L., Adam JJ., van Kranenburg, J., Nilwik, R., van Loon, LJC., (2013) 'Patients With Type 2 Diabetes Show a Greater Decline in Muscle Mass, Muscle Strength, and Functional Capacity With Aging', Journal of the American Medical Directors Association, 14 (8). pp 585-592
6. Dr. Carmen Cooper Oguz, PT, DPT, MBA, CWS, WCC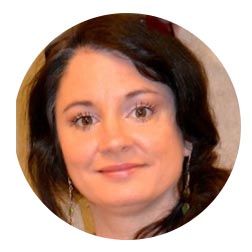 Incorporating exercise into daily routines is important for all people, especially people with diabetes. Exercise is necessary for maintaining cardiac and pulmonary health, circulatory function, weight control, and an overall sense of well-being.
Speaking of weight control, it's often difficult for people with diabetes to lose weight. That's why diabetics should aim to prevent weight gain in the first place. Aerobic exercises are key, but increasing muscle mass (AKA "lifting weights" or "resistance exercises") can help increase metabolism.
Here are a few suggestions:
Walk for 15-20 minutes at least a couple of times each day. You can kill two birds with one stone by taking your dog for a walk every morning and every evening. Dogs don't usually care how slowly or quickly you walk. They just want to spend time with you.
Use a recumbent stepper or bicycle 15-20 minutes at least a couple of times each day. Recumbent machines (machines that allow the user to sit parallel to the ground) are typically safer to use for those who are less physically agile. Too, recumbent machines often provide a nice workout for both the arms and the legs simultaneously if the user can tolerate this. That's the beauty of recumbent machines- very versatile.
For people who can neither walk nor engage in recumbent machine use, the repetitious use of light weights and/or colored resistance bands can provide both an aerobic and metabolism-increasing workout. These types of workouts can be done while lying down or sitting up. Ask your doctor for an order to visit your physical therapist to have a customized home exercise program developed just for you.
7. Dr. Frank Aerts PT, DSc, OCS, CMPT, CMP, CMET, CCVT
Diabetes mellitus has been associated with musculoskeletal conditions which impact overall function and quality of life. A recent study by Williams et al 1confirms the development and presence of osteoarthritis at higher rates in individuals with type 2 diabetes. Regular physical activity provides quantifiable health benefits for the body and mind. Aerobic exercise and strength training are equally important in addressing the disease process of diabetes and osteoarthritis, and for achieving lasting health benefits.
Effective and efficient strengthening require individualization and optimization of the exercise prescription 2. Just as a physician prescribes a specific and individualized dose of medication to a patient, a therapist prescribes a specific and individualized dose of each exercise to a client. A rehabilitative approach to doing so is called Medical Exercise Therapy (MET). Dosing is comprised of a number of repetitions, loading of each repetition, number of sets, duration of rest breaks, number of exercises performed, and duration of a session.With MET, the therapist applies precise dosing to each strength exercise and designs the exercise session by alternating strength with aerobic activities. Typically, 7 to 11 exercises are performed in a minimum of 1 hour 3.
In applying this METhodology, individuals can exercise with higher intensities and duration without exacerbating pain symptoms, which improves adherence to the exercise regimen. For more information on the METhodology, please visit www.metseminarsusa.com.
References:
Williams MF, London DA, Husni EM, Navaneethan S, Kashyap SR. Type 2 diabetes and osteoarthritis: a systematic review and meta-analysis. J Diabetes Complications. 2016 Jul;30(5):944-50.
Aerts F, Carrier K, Alwood B. Inter-rater Reliability of Sustained Aberrant Movement Patterns as a Clinical Assessment of Muscular Fatigue.The Open Orthopaedics Journal, 2016, 10, 125-134.
Lorås H, Østerås B, Torstensen TA,3, Østerås H. Medical Exercise Therapy for Treating Musculoskeletal Pain: A Narrative Review of Results from Randomized Controlled Trials with a Theoretical Perspective. Physiother Res Int. 2015 May 25.
8. Dr. Josh Becker PT, DPT, OCS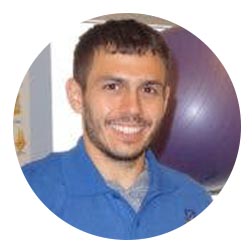 In order to best manage weight loss, exercise is a key component. This remains true for those living with diabetes. There is no significantly superior exercise; however, the type is important. The American Diabetes Association recommends a minimum amount of 30 minutes of moderate-to-vigorous intensity aerobic exercise at least 5 days a week or a total of 150 minutes per week.In order to specifically target weight loss, durations over 40 minutes can maximize fat utilization.
Walking is a simple type of exercise to achieve this amount of cardio activity. Cycling and aqua aerobics are also recommended for individuals that need to limit stress on their joints during exercise. No matter which type of long duration exercise you choose, it is important to be consistent in your weekly routine in order to achieve long-term results.
9. Dr. Matthew Somma, PT, DPT, MTC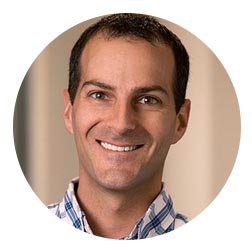 There are benefits to completing both aerobic exercise or cardio and anaerobic exercise such as resistance training. Generally, with a complaints patient or client, I will recommend 5 days of exercises. Generally 2-3 aerobic exercises days and/or 2-3 resistance training exercise. I generally follow the rules put out in the position statement by the American Diabetes Association.
For aerobic exercise, they recommend 150 minutes of moderate to vigorous activity. Often times, for people that are not interested in exercise, I have them participate in recreational activities that they find enjoyable. I ask them to complete 30-45 minutes 1-2 times per week and try an alternative form of cardio on the other days. Most people are just beginning an exercise routine. Usually, we begin with a simple walk progression up to 45 minutes. At this point, we will begin a walk-run progression if the client or patient is interested in running.
For resistance training, it really depends on the patient/client history of performing these exercises. With no history of resistance training and if the patient is looking for a routine to complete on their own I will have them do 6-8 machine based exercises that would encompass a full body workout.
Exercises may include – assisted pull up machine or pulldowns, a chest press, a row, a leg press, calf press, and hamstring curls. For individuals that are more refined and have the capacity, I prefer to work functional full-body activities.
I really try to get people to move and control their body against gravity. I generally will start with squatting, lunging and very basic deadlift patterns for lower body. For upper body, push-ups, pull-ups, pulldowns or rows. I try to complete multi-joint movements as it generally has better effects on lean body mass, glycemic control, and fat mass.
For sedentary people, I recommend simple activities like walking at lunchtime, taking the stairs instead of the elevator, getting up every time you print some, and refilling water bottles repeatedly throughout the day. For people who cannot complete 30-45 minute bouts of exercise because they are severely deconditioned, I will recommend starting with simple 10-minute bouts of walking 3 times a day.
What I really try to get people to accomplish: move frequently and move well.
10. Dr. Megan Pribyl, PT, CMPT & Dr. Teo Jacobson DPT, CMPT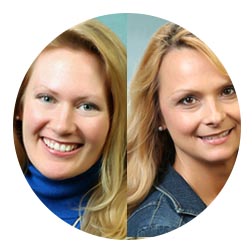 When it comes to weight loss and exercise in those with diabetes, the great news is that a nourishing diet combined with consistent exercise in combination help with both weight loss and insulin sensitivity. There is no doubt that adopting an integrative mindset for lifestyle management of diabetes makes sense but also makes the journey fun and sustainable.
The APTA (American Physical Therapy Association) recommends diabetics perform exercise 5-7 times per week for at least 30 minutes. This should be a combination of both cardio and weight resistance exercise. New research shows the effect of a single bout of aerobic exercise on improving insulin sensitivity lasts 24-72 hours (depending on the duration and intensity of the activity)! As such, it is recommended that diabetics exercise at least every other day.
Variety of cardiovascular exercise keeps the efforts interesting and can include brisk walking, dancing, elliptical, biking, and even high-intensity interval training (HIIT) for those ready for a challenge. Resistance exercises for all major muscle groups are necessary for improving muscular strength and creating more muscle mass which helps burn energy even at rest. This is a key concept for those hoping to lose weight.
The body of research on the benefits of cardiovascular work and resistance training is significant. Goals for the diabetic would include improved fitness and metabolism as well as improved insulin sensitivity. Efforts should enable the participant to achieve some level of "burn" and ability to sweat as this achieves EPOC or excess post oxygen debt consumption potentially resulting in metabolic effects even after the exercise bout is complete. Structured programs focused on HIIT offer clinically significant benefits for glycemic control. Such programs would be best suited to the diabetic who is already exercising at moderate intensity.
But in general, the diabetic who embraces a clean, whole foods diet and participates in regular vigorous walking along with an active relaxation** program will be well on the way to reaping the metabolic benefits that nutrition and exercise have in empowering anyone managing diabetes.
**Clinically, we teach a "Parasympathetic Breathing" sequence which has been shown to modulate inflammation. The sequence is as follows:
 breathe in through your nose for 4 counts
pause for 7 counts
exhale through pursed lips for 10 counts. Repeat as needed.
11. Dr. Kyle Denlinger, PT, DPT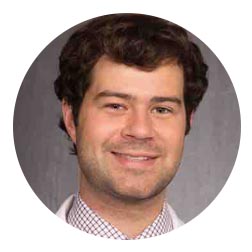 Disclaimer: The content of this article is not intended as a substitute for care from a physical therapist or other healthcare professional. If you experience signs or symptoms of injury, disease, or illness you should seek the advice of a physical therapist or other healthcare professional. Please consult your physician or physical therapist before starting an exercise regimen.
The key to management of diabetes is control of blood glucose (glycemic) levels. Type 1 diabetes is managed via insulin delivery by injection or pump.
Type 2 diabetes can be managed by lifestyle changes and medication. This brief article will focus on the exercise component of lifestyle changes but it should be noted that proper nutrition and dieting are equally (if not more) important for effective weight loss. When the goal is weight loss, keeping track of caloric intake and caloric expenditure can be helpful.Using an activity tracker (ex. fitbit or apple watch) and associated apps (ex. fitbit, myfitnesspal) can help track physical activity and logging food intake can help easily follow your net "calories in/calories out."
A daily net caloric deficit over time will lead to weight loss. Physical activity and exercise help to increase caloric expenditure and can help to prevent/delay the development of long-term diabetes complications, slow progression of existing complications, improve insulin sensitivity, and result in weight loss.
In terms of "particular exercises" that may cause weight loss, there is no one "magic bullet". An aerobic exercise program can effectively help an individual achieve weight loss when increasing activity levels safely and gradually to cause a caloric deficit. Aerobic exercise examples can include: walking or running, spinning or biking, hiking, swimming, aerobics or pilates classes, dancing or Zumba classes, cross-country skiing, cardio machines like the elliptical, etc. There is also some evidence that a combination of aerobic and resistance training improves blood glucose control more than aerobic or resistance training independently.1
For simplicity purposes today, we will focus on starting with an aerobic exercise program. The American College of Sports Medicine (ACSM) indicates that an aerobic exercise training program for individuals with type 2 diabetes should have the following components2:
Frequency : 3-7 days per week
Intensity
Rating of Perceived Exertion (RPE) of 11-13 on a 6-20 scale (see chart below)
Better blood glucose control may be achieved at higher exercise intensities, so individuals who have been participating in regular exercise may consider raising the exercise intensity.
Time
Engage in a minimum of 150 min per week of exercise (moderate intensity or greater)
Aerobic activity should be performed in bouts of at least 10 min and be spread throughout the week.
Moderate intensity exercise totaling 150 min per week is associated with reduced morbidity and mortality in all populations.
Additional benefits are accrued by increasing to >300 min per week of moderate to vigorous intensity physical activity.
Try to minimize physical inactivity to no more than two consecutive days.
Type
Emphasize activities that use large muscle groups in a rhythmic and continuous fashion.
Personal interest and desired goals of exercise program should be considered.
Maximizing caloric expenditure will be the highest priority for weight loss and increasing exercise duration (continuous or accumulated) will be important as the individual progresses. Increasing intensity of physical activities or exercise is another way to progress.
Physical activity considerations for individuals with diabetes
Modifications may need to be made depending on complications
Aerobic exercise is extremely important
Take blood glucose reading before exercise and bring food/glucose tablets with to prevent hypoglycemia (low blood sugar). Recheck blood glucose for several hours after program especially when beginning or modifying a program. For individuals with type 1 diabetes using insulin pumps, delivery during exercise may be markedly reduced or disconnected depending on the intensity and duration of exercise.
Don't exercise if blood glucose is >300, or fasting blood glucose is >250 (otherwise blood sugar will rise even higher)
Wear cotton socks and good-fitting athletic shoes
Check feet for sores, blisters, irritation, cuts, etc. after exercise
Drink plenty of fluids while exercising
Start slow and progress gradually
Make SMART goals (Specific, Measurable, Achievable, Relevant, Time-bound3
Examples:
I will walk 30 minutes each day for 5 days per week for 5 weeks to improve my cardiovascular endurance.
I will drink water instead of soda every day this week.
I will bring my lunch to work instead of eating out 4 days this week.
References
D'Hooge R, Hellinckx T, Van Laethem C, et al. Influence of combined aerobic and resistance training on metabolic control, cardiovascular fitness and quality of life in adolescents with type 1 diabetes: a randomized controlled trial. Clin Rehabil. 2011;25(4):349-359.
Pescatello LS, American College of Sports Medicine. ACSM's guidelines for exercise testing and prescription. Philadelphia: Wolters Kluwer/Lippincott Williams & Wilkins Health 2014.
https://www.acefitness.org/acefit/fitness-fact-article/3575/a-smart-guide-to-goal-setting
http://www.valetudohealth.com.au/perch/resources/rpe-.jpg
12. Dr. Andrew Bartlett P.T., Ph.D., M.P.A.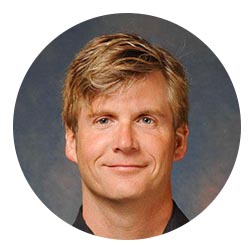 Based on 2015 statistics from the Centers for Disease Control and Prevention more than 100 million U.S. adults have diabetes or prediabetes. More specifically, 30.3 million Americans had diabetes and 84.1 million Americans had prediabetes in 2015. The lack of awareness is equally disturbing, as 25 percent of adults with diabetes and less than 12 percent of adults with prediabetes are aware that they have it.1 Lack of awareness can result in complications that could otherwise be prevented.
Major complications resulting from diabetes include blindness, retinopathy, kidney disease, lower limb amputations, heart disease and stroke. When compared with adults who don't have diabetes, adults with diabetes are 1.7 times more likely to die of cardiovascular disease and 1.5 times more likely to be hospitalized for a stroke.2  To help reduce the risk for developing these complications, individuals who have diabetes or who are at risk for developing diabetes need to exercise and maintain a healthy weight.3
Moreover, for individuals who are overweight or obese and have type 2 diabetes, weight loss is recommended to improve blood pressure, blood sugar, and cholesterol.4,5 Despite these recommendations, obesity, and inactivity continues to be a significant issue in this population.Among adults with diabetes, 87.5% were overweight or obese with a body mass index (BMI) of 25 kg/m2 or higher.
More specifically, 26.1% were considered overweight (BMI 25.0 to 29.9 kg/m2), 43.5% obese (BMI 30.0 to 39.9 kg/m2) and 17.8% having severe obesity (BMI 40.0 kg/m2 or higher). Pertaining to inactivity, nearly half (40.8 %) of adults with diabetes are considered inactive, achieving less than 10 minutes of moderate to vigorous physical activity per week.1
Surprisingly, there is not a vast amount of research pertaining to weight loss and the health benefits for the diabetic population, with even less research on the use of exercise to promote weight loss. However, a recent large (5145 participants) multisite randomized control study by Wing and colleagues, examined whether an intensive lifestyle intervention (experimental group) had better health outcomes than diabetes support and education (control group).6 Results from this study demonstrated that the intervention group, who engaged in a 7 % weight reduction by decreasing caloric intake and increasing physical activity to 175 minutes per week of moderate-intensity physical activity, showed significantly decreased weight loss (6.0 % vs. 3.5 % respectively).
Waist circumference and fitness level were also significantly better in the intervention group as compared to the control group. Additionally, the intervention group had greater success in decreasing all measured cardiovascular risk factors except for low-density lipoprotein (LDL) cholesterol.5 Along with decreasing caloric intake, the study by Wing and associates highlights the importance of exercise to promote weight loss and decrease cardiovascular risk factors for adults with diabetes who are overweight.
Exercise Prescription for Adults with Diabetes:
Exercise should consist of both aerobic and resistive exercises in the management and treatment of type 2 diabetes.4,7,8  Furthermore, flexibility and balance exercises should be incorporated.7 Aerobic exercises should consist of using large muscle groups with examples including but not limited to the following exercises: stationary bike, Nustep, swimming and walking. The intensity level of aerobic exercises may range from "moderate" to "very hard" but should be individualized based on the individual's fitness level and experience. Aerobic exercises can either be done continuously or as has high-intensity interval training (HIIT).7 For Individuals who have been sedentary and/or lack experience in exercising, shorter bouts of approximately 10 minutes may be more appropriate.7

Resistive exercise training should occur 2-3 times/week on nonconsecutive days for adults with diabetes. Resistive exercises should be done at a moderate intensity level and should consist of 10-15 repetitions of 8-10 different exercises. Resistive exercises may include using resistive machines, resistive bands and/or body weight exercises.
An example of a body weight exercise program is the "Seven Minute Workout" published by the American College of Sports Medicine.8  This program consists of 12 different bodyweight exercises (i.e., squat, jumping jacks, lunge, etc.) with each exercise performed for 30 seconds with a 10-second rest prior to moving to the next exercise. The circuit takes seven minutes and can be repeated 2-3 times.
Although this is not specifically researched in the diabetic population, high-intensity circuit training similar to the "7 Minute Workout" has been shown to be an efficient way to lose body weight and fat.9 Overall,individuals with type 2 diabetes should aim to complete at least 150 min/week of moderate exercise or 75 minutes of vigorous exercise consisting of both aerobic and resistive exercises.4,7 For specifics on "Frequency", "Intensity", "Time" and "Type" of exercises (FITT) please see Table 1.
 
Aerobic
Resistance
Flexibility and Balance
Type of Exercise 
-Prolonged, rhythmic activities using large muscle groups (e.g.., walking, cycling, swimming)

-May be done continuously, or as high-intensity interval training (HIIT)

Resistance machines, free weights, and/or body weight
-Stretching: static, dynamic, and other stretching: yoga

-Balance (for older adults); practice standing on one leg, exercises using balance equipment, lower-body, and core resistance exercises tai chi

Intensity
Moderate to vigorous
Moderate (e.g., 15 repetitions of an exercise that can't be repeated more than 15 times) to vigorous (e.g., 6-8 repetitions of an exercise that can't be repeated more than 6-8 times)
-Stretch to the point of tightness or slight discomfort

-Balance exercises of light to moderate intensity

Time
-At least 150 min/week at moderate to vigorous intensity for most adults with diabetes
At least 8-10 exercises with completion of 1-3 sets of 10-15 rep to near fatigue per set on every exercise early in training
-Hold static or do dynamic stretch for 10-30s; 2-4 reps of each exercise

- Balance training can be any duration

Frequency
-3-7 days/week with no more than 2 consecutive days without exercise
A minimum of 2 nonconsecutive days/week, but preferably 3.
-Flexibility ≥ 2-3 days/wk

-Balance ≥ 2-3 days/wk

Progression
-A greater emphasis should be placed on vigorous-intensity aerobic exercise if fitness is a primary goal of exercise and is not contraindicated by complications

-Both HIIT and continuous exercise training are appropriate activities for most individuals with diabetes

-Beginning training intensity should be moderate, involving 10-15 reps per set, with increases in weight or resistance undertaken with a lower number of reps (8-10) only after the target number of reps per set can be consistently exceeded

-Increase in resistance can be followed by a greater number of sets and finally by increased training frequency

Continue to work on flexibility and balance training increasing duration and/or frequency to progress over time
*Colberg et al., printed with permission
Exercising and maintaining a healthy weight are major components that need to be a focus for individuals with diabetes to help decrease cardiovascular risk factors and to improve mobility. Despite these recommendations and benefits, most adults with diabetes are overweight and nearly 50% are inactive.
In an attempt to change health behaviors for individuals with diabetes, healthcare professionals need to utilize self-management strategies (i.e., setting weekly goals, journaling, teaching patients to be accountable).10
Lastly, prior to starting an exercise program individuals with diabetes should consult with their primary care physician and/or physical therapist to ensure that they are safe to exercise. Furthermore, adults with diabetes should consult other health care professionals (i.e., diabetic educator, nurse, nutritionist, etc.) to develop an individualized comprehensive program.
KEY POINT
To help improve weight loss in adults with diabetes, an exercise program should consist of aerobic and resistive exercises at moderate intensity for at least 150 min/week combined with a decrease in caloric intake, along with behavior management strategies that are designed and monitored by healthcare professionals.
References:
U.S. Centers for Disease Control and Prevention. National Diabetes Statistics Report.National Center for Chronic Disease Prevention and Health Promotion.2017.
National Center for Chronic Disease Prevention and Health Promotion. National diabetes statistics report, 2014. Atlanta, GA: U.S. Department of Health and Human Services; 2014.
Eberhardt MS, Ogden C. Prevalence of overweight and obesity among adults with diagnosed diabetes in the United States, 1988-1994 and 1999-2002. www.cdc.gov/mmwr/preview/mmwrhtml/mm534a2.htm. Accessed July 28, 2017.
American Diabetes Association Standards of Medical Care in Diabetes. Diabetes Care.2017;40(1).
Anderson JW, Kendall CW, Jenkins DJ. Importance of weight management in type 2 diabetes: review with meta-analysis of clinical studies. J Am CollNutr 2003;2:331--9.
Wing, RR, Bolin P, Brancati FL et al. Look AHEAD Research Group. Cardiovascular effects of intensive lifestyle intervention in type 2 diabetes. N Engl J Med. 2013;369:145-154.
Colberg SR, Sigal RJ, Yardely JE et al. Physical activity/exercise and diabetes: A position statement of the American Diabetes Association. Diabetes Care. 2016;39(11):2065-2079.
Klika B, Jordan C. High-intensity circuit training using body weight: Maximum results with minimal investment. ACSM's Health & Fitness Journal. 2013;17(3):8-13.
Trapp EG, Chisholm DJ, Fruend J, Boutcher SH. The effects of high intensity intermittent exercise training on fat loss and fasting blood glucose levels of young women. Int J Obes. 2008;32(4):684-91.
Lorig K, Sobel D, Stewart A, et al. Evidence suggesting that chronic disease self-management program can improve health status while reducing hospitalization: A randomized trial. Medical Care.1999;37:5-14.
13. Dr. Alicia Nichols, Physical Therapist, LSVT BIG Certified Clinician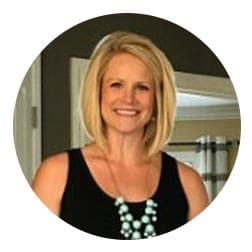 Diabetes can impact individuals in many different ways and one individual's mobility level can be significantly different than the next. To begin, I would ask what the individual's short and long-term goals are. A generalized walking program would be a good place to start to build leg strength and endurance and improve daily activity. It's important to always consult with a physician before beginning a regular exercise program.
It would also be recommended to have a trained professional assist with an initiation of a program to ensure it is safe whether it be a physical therapist, personal trainer, or nursing staff involved in diabetic education to ensure safety with all activities and progress as appropriate to achieve individual goals.
14. Kathleen Trotter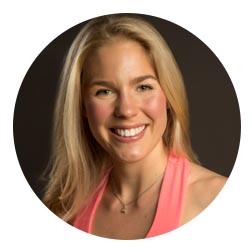 The basic weight loss "recipe" never changes; what changes — depending on the population — is the emphasis placed on each variable.
The recipe for weight loss includes realistic goals, attention to diet, cardiovascular training that includes intervals, decreasing stress whenever possible, increasing the quantity and quality of sleep, an appreciation of both genetics and injury history, and regular strength training.
Low muscle mass and strength and high insulin levels are strongly associated with increased risk of metabolic syndrome. Strength training helps to manage glycemic control and increase muscular strength — key when managing or attempting to prevent type 2 diabetes.
Thus, when managing diabetes, emphasis needs to be placed on the importance of diet (especially before and after workouts) and strength training. Large, complex exercises that utilize multiple muscles — such as squats and push-ups — should be prioritized.
Check out the book here - https://www.amazon.ca/Finding-Your-Fit-Compassionate-Trainers/dp/1459735196
15. Dr. Andrew Walker, PT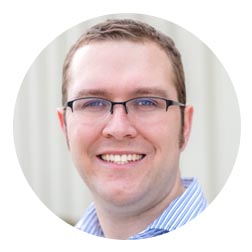 Weight management is incredibly important for diabetics. Currently, it is recommended that diabetics exercise for at least 30 minutes per day. However, this is less than the recent recommendation that you need 1 hour of exercise to reverse 8 hours of sitting.
Either way, exercise helps weight control, heart health, and sugar levels. But, it can be intimidating if we consider the time requirements above. The great thing, however, is that 30 or 60 minutes of exercise does not have to be done in one session! It can be done in several sessions and also benefits from being varied. These three simple forms of exercise are simple additions to daily life to help get those minutes in:
Stairs - going up and down a few flights of stairs is a simple and measurable exercise. Do what is comfortable and gradually build up the number of stairs to reduce the risk of injury with the new level of activity.
Brisk Walking - again this is a simple and measurable form of exercise. A simple way of tracking this and seeing progress is a pedometer. Often 10,000 steps is a recommended goal, but you may want to set that goal lower to begin with and build up. As you get fitter and lose weight you will be able to get the steps faster as you will be walking quicker!
Weight training - the first two forms of exercise have more of an aerobic identity. Weight training will help you to build muscle mass which will allow you to do other forms of exercise more safely. Weight training exercise can involve using free weights or machines. At first, especially if you don't have access to a gym, you can do simple arm exercise using a can of beans for resistance! Good example would be bicep curls, chest presses, weighted squats.
If you are uncertain about the above forms of exercise or need help to ensure safe activity, a Physical Therapist is a great person to talk to and help you implement a solid plan.
16. Chris Ryan CSCS, NSCA-CPT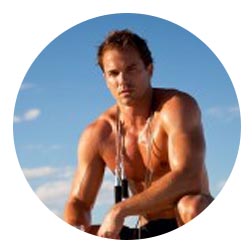 I love deep water pool running for weight loss with diabetes. Pool running serves several purposes:
Low-impact: water is great on the joints compared with other cardio exercises.
Thermodynamics: the difference between the water temperature and average body temperature is nearly 20 degrees, so a lot of extra calorie burn occurs with this offset of body heat.
Resistance: it offers a strength-based component to it as well, since water offers moderate resistance to move through.
17. Dr. Joshua A. Bailey PT,DPT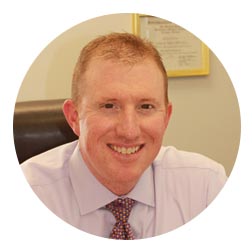 When you are diabetic, it is more important than ever to perform physical exercise. It is also very important to make sure that you get the right advice for you. Seeing your local physical therapist to get information that is specific to your needs is critical.
Generally, a sound approach to weight loss for diabetics includes a blend of cardiovascular training (aerobic exercise) and resistance training (strength training). Your eventual goals should include walking or biking for 30 minutes 3-5 times per week. You should also aim to include strength training 2-3 times per week.
It is a reasonable expectation to use moderate weights for 8-15 repetitions per body part. As you improve, it is great to begin multiple joint exercises like lunges and squats. These take time to master and form of the utmost importance and this is where having expert advice comes into play.
As you improve your proficiency and tolerance to exercise, combined with a healthy diet, you will begin to not only weight loss but improvements in your functional ability and muscle tone.
Before you get started with any program, diabetics should make sure that they have shoes that are appropriate for their feet. Just because they feel good does not always mean that they are safe for you. Visiting a quality running store (even if you never plan to run) or a foot and ankle specialist in your town is a good place to start.
Best of luck with exercising your way to a better you. Exercise is, after all, the best medicine.
18. Dr. Barbara Sanders, PT, PhD, FAPTA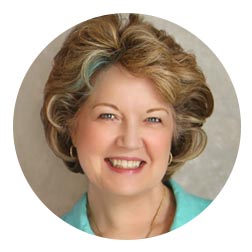 Individuals with diabetes, like most people, can benefit from regular exercise. As recommended for anyone with a medical condition, all new exercise should be under the supervision of a medical professional. A physical therapist can complete an overall assessment with specific recommendations based on individual needs.
However, most everyone with diabetes can benefit from a cardiovascular exercise component which can be as basic as walking several days a week for a total of at least 150 minutes. If walking is not possible, swimming or riding a bike is a good alternative. Individuals should also participate in core and extremity exercises 2-3 times a week as well, rotating 8-10 different exercises for a total of 40-50 reps of each exercise to build and maintain strength.
19. Dr. Ginger Garner, DPT, ATC/LAT, PYT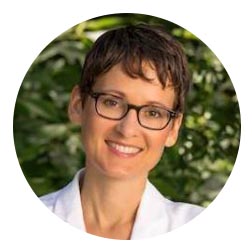 It isn't exercise, necessarily, that drives best fit weight loss for people with diabetes. It is the kind of mindset that is used when approaching movement or exercise that matters most, as well as the key factors of sleep, nutrition, and limiting exposure to environmental pollution (which means through food as well).
For example, if a patient perceives stress, pain, or fear, these would need to be addressed prior to or as the purpose of engaging in an exercise program. Some types of exercise, such as yoga postures and breathwork, mindfulness in Pilates, or movement-based meditations could help best to manage the stress response, and improve it, so that exercise could actually do its job as an anti-inflammatory agent and reduce biomarkers for free radical and inflammatory damage in the bloodstream, cellular function, and DNA preservation and transcription. These statements are also well-supported by current evidence-based practice in physical therapy and exercise.
20. Dr. Brian White, PT, DPT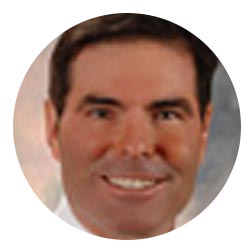 If the purpose of the exercise is specifically for weight loss, then walking, biking or swimming will provide optimal caloric consumption and will help to maintain circulatory function commonly compromised with individuals with diabetes.
21. Terri Batsakis, Certified Master Trainer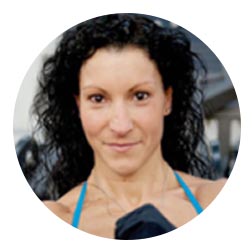 One of the best ways to improve insulin sensitivity and improve fat loss is by building lean muscle. The more lean muscle a person has the better the body will function all round.
HIIT (High-Intensity Interval Training) is excellent for fat loss. This is when you work at maximum capacity for a burst of time, then perform active rest for a short period. There are many ways you can perform HIIT including:
Treadmill, Spin Bike, and other cardio machines – Sprint/Ride/Row etc. as fast as you can for 30-60 seconds, then walk/ride/row etc. for 30-60 seconds, alternating between the two for 15-30 minutes. So your work at maximum pace followed by active rest.
HIIT with Weights – select a 3-6 weight training exercises to perform. Choose a weight that is about 60-65% of your maximum capacity to lift. So for example, if you can shoulder press a 10kg weight, use a 6 kg weight for this activity. Perform the exercise at 12-15 repetitions at a faster tempo that heavy weight training. Once that exercise is complete, rest for 30 seconds then move on to the next. Continue this until you have completed all of your exercises. This is called '1 set'. Complete 5-8 sets of this program for HIIT with Weights.
Lifting heavy weights is another excellent way to build lean muscle and burn maximum fat. For best results have a Personal Trainer write your programs specifically for you so that you can perform the exercises correctly and to ensure you put together the right exercise for the muscles you are working on.
There are various ways to benefit from heavy weight lifting; for maximum results, it is always best to start off working with a Personal Trainer so that they can teach you the various phases to improve your strength, stability, and power, without injuring yourself.
Conclusion
As stated above by one of our experts, the recipe for weight loss includes realistic goals, attention to diet, cardiovascular training that includes all sorts of factors to be taken into consideration.
Therefore, it is important that you start slow and ease into your training program to introduce consistency to your routine.
Pushing yourself too hard may lead to undesired injuries which can turn into something more complicated or burnout which may cause you to give up on your training entirely. Pick a program what works for you and one that you will enjoy doing. Training works when you enjoy it, remember that.
We hope the comments from our experts help you in wanting to look into training and/or exercise routines that will help you lose weight and keep your diabetes managed effectively.
TheDiabetesCouncil Article | Reviewed by Dr. Christine Traxler MD on June 01, 2020