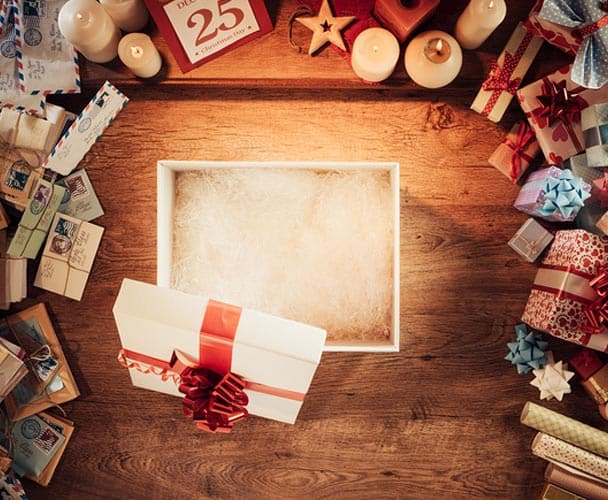 Looking for some gift ideas for someone with diabetes? Here are some great ideas.
We have divided gift ideas into different categories:
Gifts for Him
Gifts for Her
Gifts for Kids
Gifts for Foodies
Resolution Gifts
Gifts for Him
1. Digital Cameras
Digital gifts are always a great choice of gift for men. And digital cameras are a great way to encourage an active outdoor lifestyle. These days, you can get a relatively good digital camera at a decent price. You will be surprise the quality of pixel you can get for a camera around the $100 range these days.
The Canon PowerShot SX610 is a great economic choice for individuals who have no or little experience with cameras. With many features such as wifi sync, fish eye effect, and auto-focus function, this little camera will make walks and outdoor trips much more enjoyable and memorable. As a matter of fact, these cameras are so easy to handle that they are also great gifts for children. It will make your kids explore the outdoors and take their eyes off the smartphones and tablets for a change.
If you wish to have a hybrid camera/video camera, the Panasonic Lumix SZ10 camera may be your choice.Although it is slightly more expensive, it is a powerful camera that are great for selfie lovers and video capture lovers.
For the outdoor lovers, you cannot go wrong with the GoPro HERO video camera gadget. With limitless mounting options and impressive waterproof ability, your husband can share his adventure with his friends with the 1st person shot footage that is always perfectly in-focus. He will absolutely enjoy exercising on another new level.
2. Stay Active While Working
Research studies have shown that sitting for long hours is harmful to health. If your love one need to work long hours at his desk, why not make it a better situation for him?
A quick solution is substituting a chair with a balance ball chair that allows him to
exercise his muscles as he works. It is also a great chair to avoid stress on the lower back and the tail bone. The Gaiam Balance Ball Chair is one of the most reputable option on the market.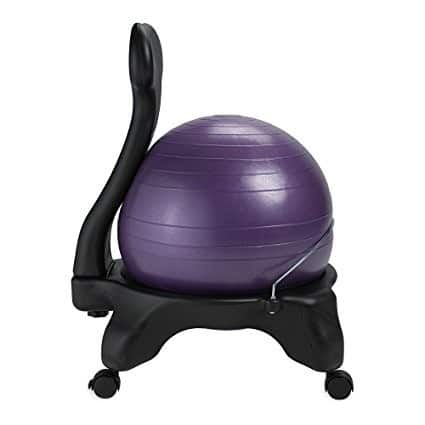 Another solution to the problem is to get him an adjustable desk that allows him to stand while he works. Ikea offers an electronic hydraulic pump desk that easily adjust the desk height for that exact purpose. For a economic version of the Ikea desk, there is a manual crank choice available.

3. Slipper for Him
Many individuals with diabetes have sensitive feet. To make sure your love one get the proper foot protection at home during the winter time, a pair of great slippers can make all the difference. Dr. Comfort offers a great number of slippers for the PWD.
For men who are prone to have swollen feet, Foamtreads offers slippers with adjustable Velcro top to adjust for the feet condition so that the feet can always stay comfortable and not over-cramped.
Gifts for Her
1. Diabetes Awareness Jewelry
For very affordable medical ID jewelry, you can find many choices on MedicAlert Foundation. There are bracelets, dog tags, and necklaces in various styles to suit your taste. These jewelry can not just for women. There are also choices for men and for children.
Lauren's Hope sells a variety of medical ID jewelry that can be customize for your needs. One of their best seller Rose Tone Tiffany medical alert bracelet starts at $49.95.
Tiffany offers a high end 18k gold option for $3,600 who want to splurge for your love ones.
2. Spa or Massage Retreat
Every woman needs some pampering. For women with diabetes, this is even more true. To help your favorite woman lower her stress level, treat her to a weekend spa retreat.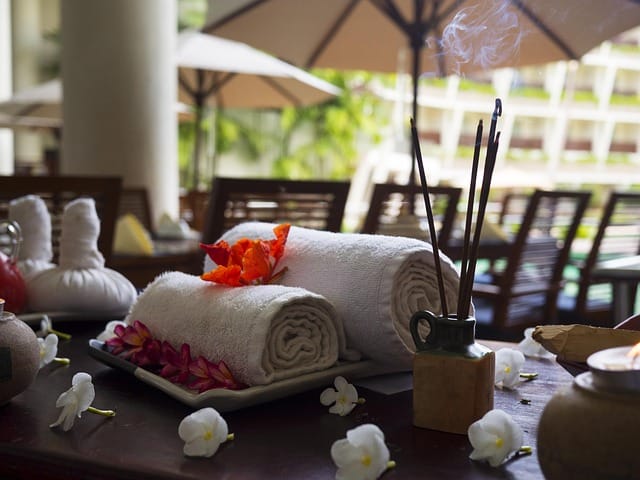 For more budget-friendly option, a foot massage package or body massage package will also be great.
For women who are a bit body conscious or simply do not like strangers touching them, a DIY bath and massage kit will show her how much you care about her. Afterall, it is the thought that counts. If you are looking for a DIY kit that is suitable for sensitive skin, check out LUSH. This company makes a great selection of handmade natural ingredient bath bombs, soaps, and massage oils that smell heavily and gentle on the skin. For the animal lovers, these vegetarian products have not been animal tested and the ingredients are all ethically bought.
3. Must-have Beauty Products for Women
The hair dryer can be a nightmare to the sensitive skin and the eardrums. If you are a fan of the Dyson projects, you will want to spoil your love one with a Dyson Supersonic Hair Dryer. Coming in a chic looking leather case, the new Dyson hairdryer will blow dry the hair without causing hair damage and drying out your scalp and facial skin.
For women, skin care can be frustrating.
For those who are suffering from dry skin, a facial therapy system can greatly improve their facial skin complexion. Not only will it help with cleansing the skin with minimal abrasion, the steam system can also help improve the moisture content of the skin and absorption of serums and moisturizers. The steamer can also double duty to relieve nasal congestion and sinus pressure problems. One stone to kill 2 common problems for individuals with diabetes. The Panasonic Nano Facial Steamer is one of the top
steamers on the current market. By providing water particles that are 4,000 times finer than other systems, this Panasonic facial steamer will allow the maximum water moisture penetration in the shortest amount of time.
Another must have item for women (and men) who suffer from dry crackling heels and nerve pain can really benefit from a paraffin wax bath machine. The heated wax treatment can alleviate dryness for the hands, feet, elbows, and knees to treat those resistant rough areas. The heat has also been proven to be a great treatment to sooth nerve damage pain, joint stiffness, tendonitis, and arthritis problems. One of the most popular choices is the Conair True Glow Heated paraffin Bath. It is a wonderful economic way to pamper on a regular basis without needing to break the bank.
Gifts for Kids
1. Hugging Buddies
Jerry the Bear is a great fuzzy bear that can help young children to learn about the basic knowledge on diabetes. Kids can learn how to measure their blood glucose level and administer the insulin. On top of that, he is always ready for a big hug.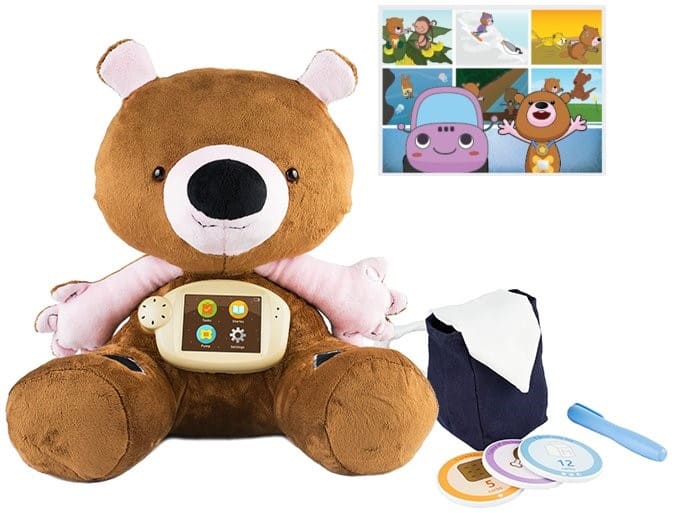 Worry Eating Plush Pals are these extremely huggable monsters that will eat up your child's worries literally with their adorable zippable mouths. All your child has to do is to write down their thoughts on a piece of paper and stuff it into the monster's mouth. It is also a great way for parents to learn more about their child's everyday struggle with their diabetes.
Meddy Teddy is a cute teddy bear that can inspire both you and your child to do some yoga together. With very bendable limbs, this soft, huggable teddy bear can fold into various yoga poses. You and your child can play a yoga pose challenge and see who can imitate the teddy better
2. Entertainment on a Rainy Day
A bored child can be a handful. To help entertain your child on a rainy day or in the waiting room at the doctor's office, the Mattel View-Master Virtual Reality can turn your phone into a 3-D virtual reality world to provide hours of fun for your child.
One way to teach your children to eat healthy is to grow the food together. If you have limited space, do not worry. The Back to the Roots Organic Mushroom Mini Farm is a great mini project you and your child can do together. Simply follow the directions and watch the mushrooms grow from the kit. Aside from mushrooms, you and your child can try to grow your own sprouts with the Simply Good Box By Home Greens. These new power food microgreens are not only great for salads, they are easy to grow and fun to watch (these project kits are also great gifts for the foodies who love organic foods).
Gifts for Foodies
For your friends who are well-known to be super foodies, here are a list of gifts that will help them be healthier foodies.
1. Multi-tasking Food Processor/Blender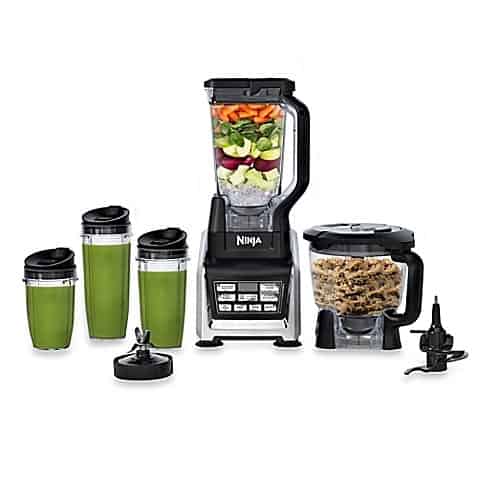 Salads, smoothies, and homemade sauces are a great way to start a healthier lifestyle. The downside is that they require a LOT of food chopping. To avoid carpal tunnel syndrome or an achy wrist, a multi-purpose food processor/blender is the perfect solution. The Nutri Ninja Blender System with Auto-IQ is one of the best multi-tasking system on the market. With a programmable setting, the blender allows the maximum nutrient extraction for juice and smoothies, perfect dicing for salads and preparation for dishes, and pureeing for the perfect sauces and homemade butters.
2. Measuring spoons

An essential tool for individuals who wants to lose weight. By knowing exactly how much oil or salad dressing to put in your food, there will no longer be a need to guess how much calories are in the food. But instead of having all the little spoons for each measurement quantity, this polygons measuring spoon is one simple piece of plastic with so many purposes.
What is more is that this piece of flat plastic can easily fit in the purse or bag for dining out. With such a cool measuring spoon, everyone will want to see how it works.
3. Make Your Own Probiotic Yogurt Maker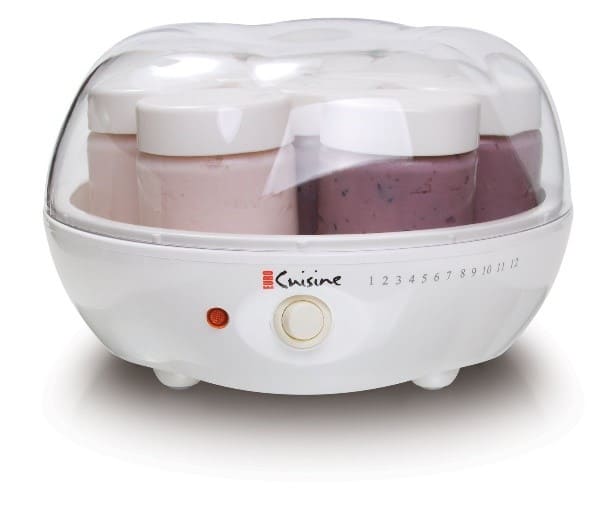 Yogurts are a great source of calcium and probiotic. But to find the perfect creamy organic yogurt that is low in sugar, that can be quite a challenge. Instead of settling, why not make your own yogurt? For the vegans and vegetarians, yogurts can be made from coconut milk and cashew milk. The Euro Cuisine YM80 Yogurt Maker is just the perfect tool for your yogurt-loving friends. This machine can make 7 glasses of yogurt in different taste. Your friend will absolutely love this little maker.
4. Make Your Own Ice-cream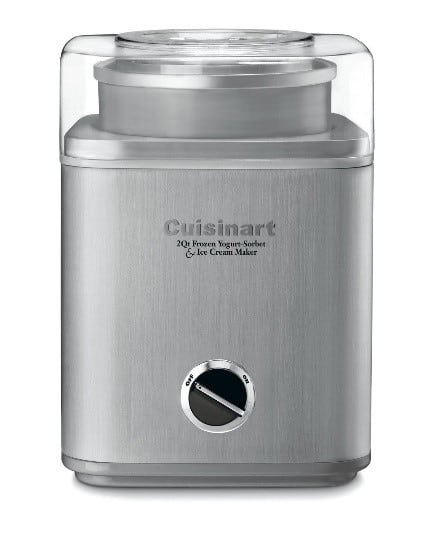 Everyone loves ice-cream, yogurt, and sorbet. But it can be such a challenge for all the PWD dessert lovers. Instead of forking out $7 for a little 6 oz tub of ice-cream, why not make your own healthy yet scrumptious frozen yogurt, sorbet, or ice-cream. With the Cuisinart Pure Indulgence 2-Quart Automatic Frozen Yogurt, Sorbet, and Ice Cream Maker, making frozen treats will become one of your friend's newest hobby.
5. Pressure Cooker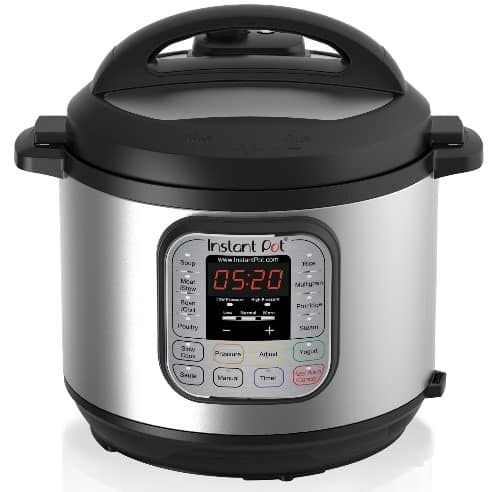 When you think of pressure cooker, you are most likely to think of a dangerous looking pot with a pressure dial on the lid. Not the new pressure cookers. Multifunction as a slow cooker and a rice cooker, these new pressure cooker can help you make the best meat dishes within 30 minutes instead of staying next to a pot for several hours. The Instant Pot Multi-Functional Pressure Cooker is the best multi-functional cooking appliance for every diabetes foodies. From bone broth to beef briskets, this pressure cooker makes time-consuming dishes doable while you sleep. So when you wake up in the morning or when you come home from work, your meal is ready for you.
6. Airfryer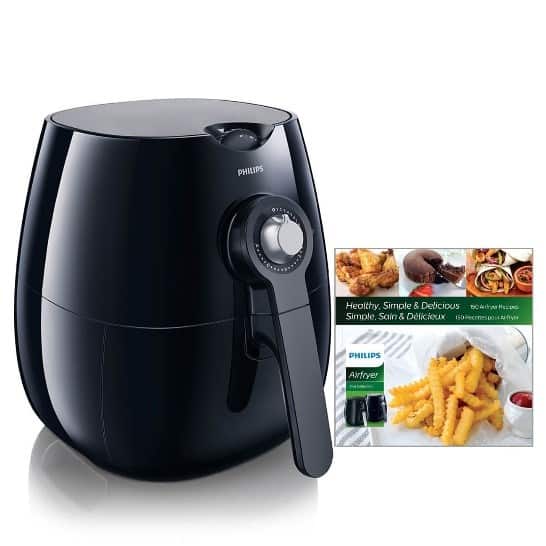 It is hard to give up fried food. For your friend with diabetes who is a fried food fanatic, an airfryer can be the solution. This new technology fryger will allow food to fry with 75% less fat than the original oil frying method. The Philips Airfryer is the best on the market. If Gordon Ramsay loves this gadget, you can bet that it is beyond awesome.
7. Popcorn Machine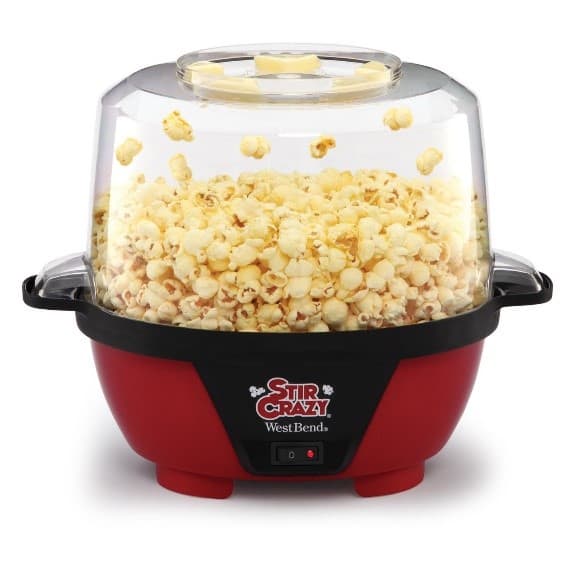 For a more budget-friendly gift for your friend with diabetes, a popcorn machine is a perfect idea as popcorns are a great snack that is high in fiber and low in calories. If you think that popcorn is the only thing you can pop, you will be in for a surprise. Super foods such as sorghum, quinoa, and amaranth can all be popped into small nutty-flavored snacks. For your friends who are prone to have burned popcorn, this West Bend Stir Crazy Popcorn Popper will be the perfect choice.
8. Tea Kit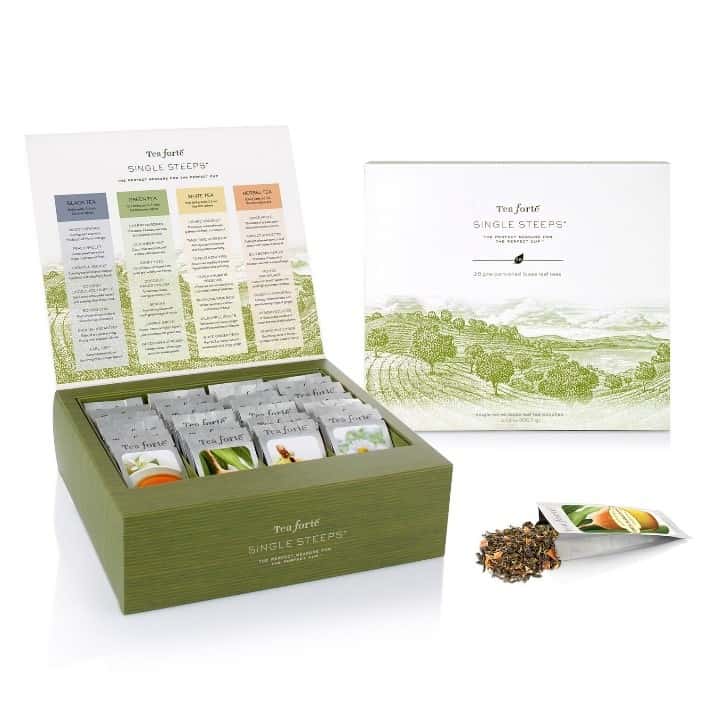 For the individuals who are hooked on flavored drinks, it may be hard to start drinking plain water. Why not help them make the switch by gifting them with a tea sample kit. These naturally flavored tea will allow your friend to try out a great variety of tea and find out which type of tea are their favorites. The Tea Forte Single Steeps Loose Tea Sampler is a great kit for new tea drinkers. With 28 different single serve pouches, this kit will allow your friend to experiment tea in a new way. For summer time, these tea pouches are great for making natural flavored iced tea to quench both the sweet tooth and the thirst.
Resolution Gifts
1. Goal Journal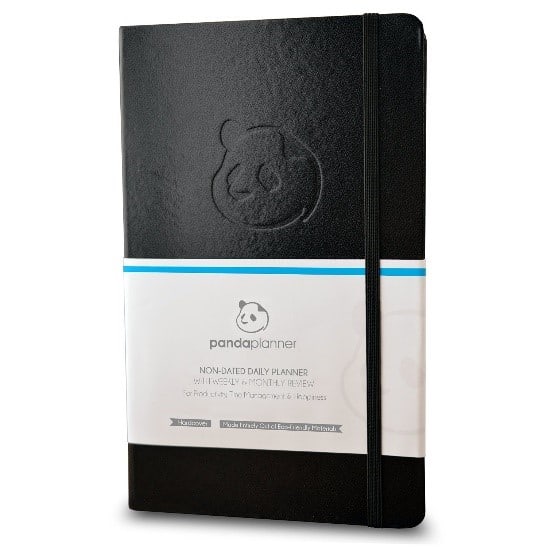 For a friend who has just been diagnosed with diabetes, a goal journal can be a great gift to help them reorganize their priorities and health goals. The Panda Planner is one of the top choice to guide individuals to increase productivity, happy, and time management.
2. Fitbit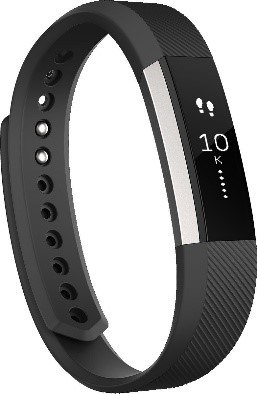 To encourage your friend to become more active, a Fitbit Fitness Tracker may do the trick. It can track the daily active activities and the sleep pattern throughout the night. This information can then be easily sync to the smart devices. At the same time, the Fitbit can act as a reminder to encourage your friend to work out or take a walk during the day to boost metabolism.
TheDiabetesCouncil Article | Reviewed by Dr. Sergii Vasyliuk MD on June 01, 2020