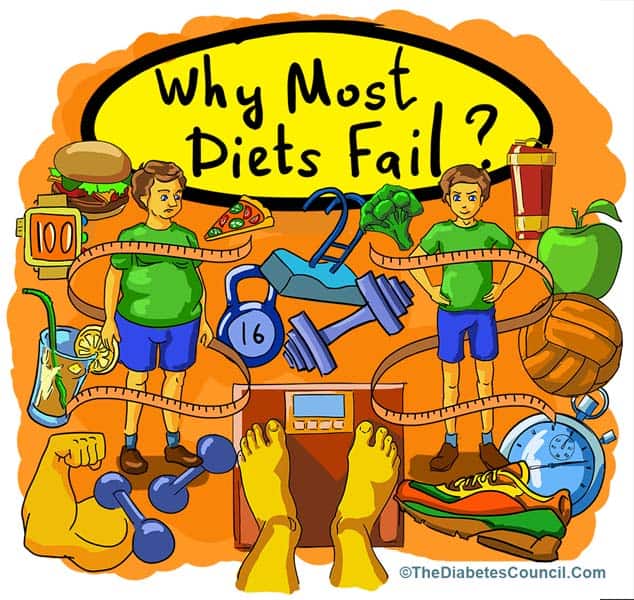 When people decide to go on a diet, they automatically feel like they are depriving themselves and their bodies of the foods they want. And do you know what that makes them? Miserable.
This is the reason why two out of every five people on a diet quit in the first 7 days! Only 1 out of those 5 end up going strong after a month.
Why do so many people have diets that nose-dive? They fail because we concentrate too much on a diet and forget about the lifestyle changes.
Losing weight can be very beneficial for people that are overweight or obese. Why is a healthy weight so important?
It lowers the risk of Type 2 diabetes, heart disease, high blood pressure, and some types of cancer. For those who already have Type 2 diabetes, losing some weight can decrease or completely eliminate the need for insulin or diabetic medications.
Creating healthy habits, instead of jumping from one diet to another, is a better way to shed the pounds and to keep them at bay. By avoiding the following mistakes, you can make transformation that can last a lifestyle. Up to 90% of people that lose weight end up gaining most or all of it back within 3 to 5 years. You can prevent that from happening to you!
Do not set unrealistic goals
You cannot expect to change all of your eating habits overnight and the changes to last. Instead, making small changes, such as cutting out soda, can help you lose up to 20 pounds in 6 months!
Do not make your new diet too strict and restrictive. Having a treat every once in a while is okay! You don't want to make yourself unhappy or you won't commit to the new changes. For example, if your favorite treat is ice cream, eat a reasonable helping one or two nights a week to reward yourself for sticking with your new changes.
Do not expect to lose the weight immediately. It took time to put it on, and it will take time for it to come off.
Many people say that they will start their diet on a Monday or after the holidays. That is procrastination. If it is really important to you, you would start it in the present time!
Making one poor choice will not ruin your entire effort. For example, if you eat a burrito for lunch, that doesn't mean that you have ruined all of your choices for the rest of the day. Stay strong and make smart decisions for the rest of your selections! Your goal should be to make good choices, not flawless ones.
Do not set to lose an unreasonable amount of weight in a short period of time. This will only end up frustrating you if you do not see results within the timeframe of your tight schedule.
Binge eating
Diets deprive us of certain nutrients, therefore we end up binge eating.
Changing eating habits can cause headaches, fatigue, mental fog, confusion, and irritability. Many of this is caused by not eating enough calories or carbohydrates. It can also cause you to go crazy and binge eat when you allow yourself food.
Being hungry does not mean that you are losing weight. Your goal should be to find foods that make you feel fuller longer such as fiber, protein and good fats.
Do not skip meals! This will cause you to eat even more because you will be famished!
Do not crash diet
Going from one diet to another or losing weight quickly on a diet without any end goal is not the right away to do it.
Going on a crash diet will help you lose weight initially, but after you reach your weight loss goal, the pounds will come back. Think about it. If you return to the habits that you had before your diet, you are bound to return to the same weight.
Your body needs a steady intake of glucose to increase your metabolism and feed your brain and body with energy. Crash diets rob your body of this glucose. This is very unhealthy and dangerous for you!
Make sure that you have adequate protein during the day, especially in the morning. Also, try not to eat 2 hours before you go to bed at night.
Do not get distracted
There are new diets everyday so dieters get distracted with the shiny end goals these diets promise to deliver.
Diets have claims that they will make you lose a lot of weight in a short period of time. People will try any diet to see if it works for them. Examples are the low carb diet, the grapefruit diet, and the cabbage soup diet (there are too many to mention!).
In the beginning, you may lose weight, but once the diet period is over, the weight will come back. If it is not a lifestyle, it will not stick. Find one program which will work for you and stick by it.
Old fashioned healthy eating and exercise is the only way that will prove to be a long-term change that will remain. Learning good portion control is key. Studies show that people who use good portion control lose more weight than those that do not.
Many new diets have pills or shakes that are recommended along with your good eating habits. These are temporary fixes and they cannot be sustained for a long time. Once they are stopped, the weight loss will slow down or halt and it is very likely that the pounds will come back.
Don't rush - Meal Planning is the way to go
Meal Planning is the way to go, however, people claim that they do not have the time for it
Changes to eating habits require a lot of time, however, you can plan healthy meals and divide everything up into the right portion sizes. Take one day a week (many people choose Sundays) to plan your meals, to cook it and divide it up into portions.
You can make smart purchases of products which are already divided up into portions, such as single serve almond pouches, yogurt cups. This makes it easy to grab and go.
Cook all your meats on the same day to save time. Dragging out the George Foreman grill every night and having to scrub it down is a pain (trust me, it's one of the recurring arguments in my house). Cook the meat all at once for the next few days. Also, you can cook shredded chicken in the crockpot during the day while you are at work. You don't have to wait for it cook and it gives you a base meat that is great for starting a lot of healthy meals.
Meal planning will also save you a headache on days when you are tired from work and have no energy to cook. Instead of going for the bag of chips, you will go for that shredded chicken which you can eat with the roasted potatoes you made last Sunday!
Don't fear the time
Many people don't stick with their diets due to the time it takes to make the right food and to the prices "healthy" food cost nowadays.
It can begin to feel like your new lifestyle changes are consuming all your time and draining you of your finances. This should not be the case. Like I mentioned before, buy things that are pre-portioned so that you can just throw them into your bag. Yogurt and cheese sticks are also great examples of these.
Having everything ready the day before will save you a bunch of excuses for the next day. When you buy fruits and vegetables at the store, wash them and have them ready to eat in the fridge. If you open the refrigerator and see clean grapes sitting there, you are more likely to grab those than if they were still in the bag and not ready for consumption.
Exercise is very important for weight loss but it should not consume all your time or money. One day a week, set up your exercise plan for the next 7 days. Try to incorporate it into your daily life so that it isn't hard to keep up. For example, if you normally watch the news in the morning before work, do your workout while watching the news. I use Pinterest to switch up my work-outs without having to pay a trainer to tell me what to do. You don't need expensive equipment to give you a good work-out. You can use your own body weight or things around the house such as canned foods to exercise with.
Give yourself a rest day with exercise so that your body can recover. This doesn't mean you can sit around all day, you can still be active by moving around the house or running for errands.
Check with your insurance to see if they will pay for you to meet with a dietician. 40 states in the US mandate that insurance pays for those meetings for people with diabetes. This could save you money and make sure that you are getting the best advice and guidance to live a healthy life.
Don't go for the many unhealthy options that are available and are cheaper
It is a known fact that healthy food costs more than unhealthy. However, one Harvard study actually found that a healthy diet costs only about $1.50 more a day!
It is much easier to go through a drive-thru and pick up dinner than it is to go home and create a healthy meal. As a working mom with 2 active kids, I know that with a busy live, going home to cook every night can become frustrating. However, there are food choices at fast food restaurants that will not ruin your diet. Some examples are:

Wendy's small chili and a side salad. This meal is under $4 and it comes in under 400 calories with 15 grams of protein and 4 grams of fiber.
Subway 6 inch turkey sandwich on wheat. Costing under $5, Subway is a great option for meals. They are very public about their calorie and fat content, so be aware when adding things such as mayonnaise and cheese.
McDonald's side salad, grilled chicken wrap (without the cheese and dressing), and a yogurt parfait. This will cost you around $4 but will come in under 500 calories.

Cutting out junk food does not mean that you have to eat only expensive brand names and organic foods. There are many food choices that are cheap and healthy. Some examples are canned tuna, carrots, bananas, beans, and apples. Check out a list of 44 healthy foods that come in under $1 per serving at https://greatist.com/health/44-healthy-foods-under-1.
Check your local sale paper and buy things when they are on sale. If chicken breasts the weekly deal, then buy as many as you can afford and have room for storage. This will also give you a chance to change things up in your diet so that you do not get bored. I also suggest you read our article 40 Financial Experts Share Ways to Save Money on Diabetes Care.
Don't focus too much on calories
Counting calories can be one of the most frustrating and difficult things for someone to do. While it is important to decrease the number of calories that you are eating to lose weight, it is more important to be able to consume the appropriate nutrients that your body needs to work properly. You should be aware of the calories that are in your food, but do not let that be your only decision maker.
Do not focus on the number of calories as much as the content of the food. Think quality over quantity. For example, is the sugar-free, low calorie jell-o that you are eating going to give your body as many nutrients as the low-fat yogurt can? The answer is no.
When you don't eat enough calories, you lose lean body weight, not body fat. This happens because your body goes into starvation mode and holds on to the fat. Losing this lean weight, which is also popularly known as muscle mass, slows down your metabolism and prohibits you from shedding the pounds.
Cutting too many calories also decreases your energy and may interfere with your ability to exercise. It may also cause you to binge eat after a long day.
Cut out empty calories. Drinking water instead of soda is a great way to not only lose weight, but to improve your overall health.
Avoid sugar as much as possible. If you have a sweet tooth, find alternatives such as yogurt or fruit. In my house, I let my kids eat a small amount of low-fat whipped cream with strawberries and they think it is better than ice cream. If you have diabetes or are pre-diabetic, then this can also help you manage your blood sugars better.
Probably on the wrong diet
With all of the fad diets out there, people do not know which one is the right one for them to follow. We tend to forget that the most important things are to portion control, healthy eating, and being physically active.
People think that eating fat is always a bad thing. Studies have shown that eating more fat with less carbs increases your metabolism and leads to better weight loss. Fat makes you feel full. You should choose good fats though such as nuts, omega-3, and avocados.
Many people use the old pyramid for reference. This is not good, especially for those with diabetes because it says to eat more carbohydrates than anything! See the following illustration for the newer recommendations.
Sugar should be reduced for weight loss. Also, artificial sweeteners should not be used in excess. Studies have shown that they increase the risk for diabetes by 67%.
Meet with a dietician to find out what kind of lifestyle changes would be best for you with any other conditions or allergies that you may have.
There are some people that have allergies or sensitivities such as a dairy or gluten intolerance. For these people, eating those foods causes inflammation that can cause weight loss. Talk to your doctor if you do think that you have an intolerance.
You do not have to always suppress your cravings
What is your guilty pleasure? Mine is peanut butter. I can eat an entire jar in two days. So how do I deal with it? I eat it in moderation. It also makes me enjoy it even more when I do allow myself to eat it. (I started buying the single serve containers to help me control myself.)
If you deprive yourself of what you love, you are going to become angry and miserable. (Also called hangry now.) Allow yourself a treat every once in a while! You deserve it! Just make sure that you have a small amount.
One of the biggest problem is that people believe that if they make one bad decision, that their entire day is ruined. That is very far from being true. Just because you eat something for lunch that is not great for you, doesn't mean that you have a free pass on binging for dinner and eat an entire pizza. Re-group and remind yourself that this is a journey and that you are going to make unhealthy decisions every once in a while. That is life.
So why do people have cravings? When you eat junk food, your body releases dopamine and the body experiences pleasure. Our body likes to feel this way and so it begins to associate food with pleasure. Eventually, you start to crave it.
Find alternative choices that are healthier for you. Dark chocolate is better for you than milk chocolate. Also, yogurts now come with many different dessert flavors. There are also flavored chewing gums which can help hit that sweet spot.
One rule that I personally follow is the 1 hour rule. If you are craving those potato chips so badly, wait one hour. That hour should give you enough time to sit back and think about whether you really need them or is it just an impulse.
Do not keep things in your house that you cannot stay away from. My family knows that we don't keep peanut butter here and they have adapted. We also don't keep ice cream or candy around because those are my husband's guilty pleasure. Be smart and don't expect yourself to have that much control. If you do have to have it, buy the containers that are pre-portioned, like I do, to help yourself.
You can treat yourself once in a while if you have accomplished or reached milestones in your weight loss journey.
Don't surround yourself with people who are not your cheerleader
It is very hard to stick to a diet when no one else around you is supportive. My husband works at a place where people are openly very anti-diet. Whenever he tries to make a lifestyle change, such as cutting out fast food for lunch, he gets a lot of backlash from his co-workers. It's almost like people are jealous that he has the willpower to make big changes.
Other common scenario is when friends try to assure you that you don't really need to lose weight and that you should order that milkshake you are craving. If this happens often, explain to your friends that you are making lifestyle changes not just for weight loss but to have a healthy life in the long run.
Try to schedule social events around activities instead of meals or food. Challenge your friends for a bowling match or go for a walk or hike. My in-laws are a great example of this. When the weather is nice, they get together with a group of friends and hike up a mountain close to where we live. They are still able to socialize and enjoy themselves, but they also get exercise and stay away from the extra calories that would have been consumed if they were in a restaurant.
Many people that have failed multiple diets are embarrassed because of their shortcomings. Once again, I will mention my poor husband. He has tried so many times to lose the extra weight but has never actually succeeded. It has come to the point now that he doesn't even tell people because they say things to discourage him such as "Are you really going to do it this time?" Although he will deny it to most people, I know that such comments discourage him further.
There are many support networks available if you want to find someone to hold you accountable and encourage you. If you feel comfortable, there are online forums, such as 3fatchicks.com. There are also places that have in person meet-ups such as Weight Watches. If you want more intimate and personal support, begin your changes with someone that you trust; someone you work with, a close friend, or your spouse. By having someone to vent to, you are able to feel like you aren't doing this alone.
Be honest with your support system, regardless of who they are. If you are really struggling with the changes that you have made, then tell them. They could give you tips or tricks to help you overcome your challenges.
Don't give up too quickly if results are not visible
Realistically, you should not be losing more than 2 pounds per week for a healthy weight loss that will last. Initially you may lose a lot of weight, but most of that is water weight that you have been holding onto. Do not get discouraged because you aren't dropping pounds after the initial round.
It is unsafe for you to lose too much weight too fast. It can cause you to become weak, dizzy, or have a low blood sugar.
Many people think that cardio (running or biking) will bring faster weight loss results. Although it will help you burn calories quickly, adding muscle mass helps you lose weight because it increases your metabolism. Make sure you incorporate strength training in your exercise regimen. It can increase your caloric burn for up to 72 hours after exercising.
Men have faster metabolisms than women and often lose weight easier. If you are trying to make a lifestyle change with someone of the opposite gender, be aware of gender differences that play a card in weight loss.
Don't forget that it took time to gain all of the weight so therefore, it will take time to lose it!
Have a paper by your scale that you document your weigh-ins on. This will help you for the weeks when you only lose a pound. Don't look at your low numbers as a loss. Look back at all of the other weeks and the grand total of weight that you have lost so far.
Celebrate your successes. If you hit your goal of 10 pounds, buy yourself a new pair of shoes or go see a play that you have been wanting to see. You have to become your biggest champion!
Don't forget your metabolism may have slowed down
As we age, our metabolism slows down. It can start as early as 25 years old and decrease anywhere from 2% to 4% each year. This is because muscle mass decreases. Always remember that muscle = metabolism. That's why you hear about body builders that have to eat lots of food to keep their shape.
After menopause, women's estrogen levels decrease which also slows down their metabolism.
I am sure you have heard of the dieting plateau. People lose weight at a great pace and then suddenly it stops. This has to do with the metabolism slowing down. Let me explain it to you. When you initially start to lose weight, you are losing some muscle. Once you lose a certain amount of muscle, your daily caloric burn will decrease, which means that you are no longer burning more calories that you are eating. When your caloric intake is equal to your burn, you don't lose weight. To help get past this plateau, you may have to increase your daily activity. You can also decrease your caloric intake, but you don't want to go too low because it can be unhealthy.
Staying active to increase your metabolism doesn't mean just to exercise at the gym. Do things that fit into your everyday life such as dancing with the kids, playing the Wii video game, going for a walk while you are talking on the phone instead of just sitting there, biking to and from work. By incorporating these activities into your already busy life, you are more likely to keep them up even after you hit your goal weight.
Eating small meals throughout the day also helps to increase your metabolism. Large meals slow it down. Also, small meals are more likely to keep you feeling fuller which can prevent you from binging because of your hunger.
You do not have set goals
Find out what your goal actually is. Is it to complete a 5k? Is it to lose a set amount of weight? Is it to fit into a dress? As nurses, we always set SMART goals. These are goals that can be picked apart to find out if they have been achieved. It stands for:

Specific
Measurable
Attainable
Realistic
Timely
An example of SMART weight loss goals is:
I want to lose 25 pounds before my high school reunion on June 4th. (This is okay as long as the reunion is more than a few weeks away!)
Goals that aren't SMART are:
I want to lose a few pounds before summer.
I want to be the same size that I was before I had kids.
Having these SMART goals help you define what your goal is and also let you evaluate them to see if you have met them. It helps you stay focused on what your actual goal is. Have a number and a date. Do not be complacent with your goals!
Take the time to set your plan for that week. Setting different goals every week can be exciting and less boring. One week, your goal can be to stick to your eating plans and exercise regimen and the next week, along with the other two goals, you can challenge yourself to bike two times. Having things planned out saves time and it also prevents you from making excuses. Journals can be a great way to make sure that you are sticking with your plan and can be a great way to evaluate your progress. There are apps also available too that help keep track.
Set short term and long term goals. For example, for your first week, set the goal of cutting out soda and walking 2 afternoons after work. Long term goals are great but they can be overwhelming and frustrating. These small goals are the ones that are going to get you to your long term goal eventually. Focus on them and be present in them. This is a journey to the new you!
Don't only focus on the goal of what you want to lose. Draw your focus also on the goal of what you want to gain. Is it confidence you are lacking? Or being strong? Being able to run a 5K marathon? Make sure you really look at what it is that you want to accomplish from your new lifestyle.
Creating a healthy lifestyle and shedding those extra pounds that are bad for health is not easy. Anyone that tells you otherwise is not telling the truth. It takes a lot of determination and motivation to stay on track. By taking these tips and applying them to your life, you can work towards success and achieve the goals that you set. Most importantly, acknowledge and treat yourself for the hard work that you are putting forward into making this happen. You can do it!
Let's turn our attention to find out what the experts are saying about why people fail diets or do not successfully finish them. In their wisdom, you may see the mistakes you have made in the past or some of the reasons that you have no control over. Read on to find out what you can avoid doing in the future and what is just beyond your control.
[accordions id="6351"]
1. Nicole Osinga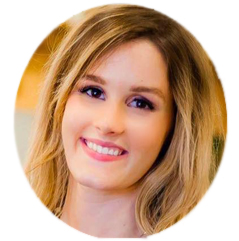 In my opinion, most diets fail because they force us to ignore our natural hunger cues. Diets often focus to be on numbers - numbers in terms of calories, macronutrient grams, etc. While we focus on numbers, this causes us to ignore our body's hunger cues. This eventually leads us to start to eat for reasons other than true hunger - which I call mouth hunger or heart hunger. The danger with eating for reasons other than true hunger is that we don't know when to stop! Focusing on numbers causes us to feel guilty or feel like a failure, if we miss the mark on our points or calories per day.
2. Cheryl Mussatto MS, RD, LD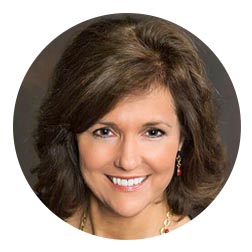 There are many reasons why diets fail but I believe it comes down to three basic things:
Diets that are too overly restrictive and unrealistic long-term such as by eliminating certain foods or even whole food groups;
Diets that require you to buy special foods which only rack up a big grocery bill;
Diets that lower metabolism. This could be from too drastic of a cut-back in calories or recommending to eat only two times a day or even stating not to exercise.
What people need to know is that the word "diet" means "way of eating." We all have to eat in order to live, so aren't we all on a "diet?" If we look at it in that way, we could simply say "I'm going to choose foods that promote health the majority of the time yet still allow splurges for fun. We need to take the fear out of food and learn how to nourish our bodies for overall good health and to reach and maintain a healthy body weight.
3. Anna Cortesi RD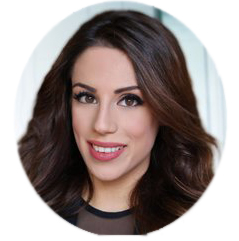 Genetics plays a huge role in how your body responds to and stores fat, whether it's your fat cell count, hormone levels, or even your mental state, there is a lot more to it than just eating less and exercising more. It's important to be aware of these factors as they can not only require specific diets in order to have an effect, but they can also discourage a person from trying again after a failed attempt. Certain factors like the FTO gene can make weight loss particularly difficult on your own, so visiting a nutritionist is vital to success.
Aside from genetics, the main reason for failed diets has a lot to do with will power and the goals that we set. Holding off on grabbing a snack might seem like a good idea, but limiting yourself here often leads to overeating at the next meal. It's much more effective to stagger meals and snacks throughout the day so that you're never tempted to stuff yourself. You shouldn't have to feel hungry on a diet; the right foods will keep you full, even from a relatively small meal. It's much more effective to use science than will power. Impractical diets and unrealistic goals will set you up for failure. If you have to control your cravings to the point that you're unhappy when you're on a diet, you will likely drop the diet. The most concerning part though, is that when you finish a diet, you are statistically more likely to lash out with food choices, and gain back more weight than what you started with. Healthy lifestyle changes are key.
4. Amanda Li, Chef & RD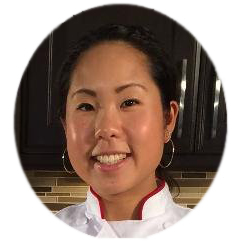 Just as the Merriam-Webster definition states, a diet is "a regimen of eating or drinking sparingly so as to reduce one's weight." The key here is the word, "sparingly." Diets are restrictive and often requires a person to completely overhaul their current way of eating "temporarily," until they have reached their desire goal or at least until their lack of willpower gets the best of them. This is the reason why, making small changes at a time is the most effective way to instill long-lasting results, as these learned behaviours become new habits. Habits makes our life easy because they conserve our limited mental resources – namely willpower. When a behaviour is automatic, it does not require any effort or mental energy, we simply go through the motion even during the most stressful of times, and it becomes our mindless response.
In order for a diet to be successful, it must be a way of eating that can be adopted for life, with the new behaviours developed into a habit. It would be a lie to say that creating new habits is easy. The fact is, it is not, and takes time, motivation, and willpower. The key to developing new habits is to focus on automating our dedication to our goals, rather than just the behaviour. We need to remind ourselves the goals that we have set and most importantly the reason why we have decided to embark on this journey of change. Whether that is taking control of your health or being a good role model for your kids. Focusing on the why and greater purpose will give you motivation to commit to a behaviour change long-term. The reality is, we will encounter hiccups along the way, and the difference between succeeding and failing is a person's commitment to change and their consistent actions. Stop dieting, and start developing your unique way of eating to nourish your body, mind, and spirit.
5. Holly Clegg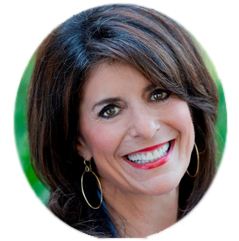 On any given day, one out of two American women and one out of four men are on a diet, but my go-to trim & TERRIFICO "D.I.E.T." goes back to portion control - "Don't Ingest Everything Today!" You shouldn't have to choose between good food and your health, that's why my passion has always been to create healthy recipes that never sacrifice flavor! I think people focus too much on what they shouldn't eat instead of what they should eat. Diets are deprivation and are temporary; most people go back to their old habits. I believe in a healthy lifestyle and with a few simple adjustments, anyone can enjoy yummy food anytime. Cookies, potato skins and lasagna might sound like unhealthy choices, but not my trim and terrific versions – all of your favorite recipes are sure to be found in my cookbooks!
6. Dr. Ellen Albertson, PhD, RDN, CD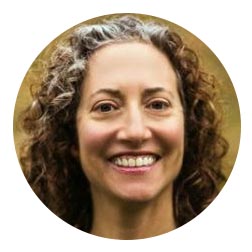 Dieting makes your body believe that you are starving. It goes on survival mode by slowing down your metabolism and holding on to fat storing and increasing your appetite.
On a diet, you do not follow your instincts to eat when hungry but only when the regime allows you to eat, when and how much.
Dieting activates intense 24/7 hunger. Because your body and brain are constantly screaming for calories to fuel your activities of daily living — thinking, moving, working, exercising — you can't stop fixating on food. And the food preoccupation doesn't go away unless you eat. When you can't stand it any longer you break your diet and binge.
It has been shown through research that chronic psychological stress and cortisol (which is a stress hormone) increase significantly when you go on a diet. These two increase appetite which in turn causes one to gain more weight. When stress is high, many other health risks, such as heart disease, diabetes, reduced immune function, are at bay.
Diets are temporary, unsustainable measures. If you want to lose weight and keep it off you need to make permanent lifestyle changes and address the behavioral, emotional and mental issues that keep you from eating right and exercising regularly.
7. Diana Rodgers, RD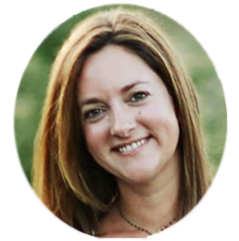 Most diets fail because dietitians are telling folks that they can eat "everything in moderation." But the problem is, our modern food environment is full of hyper-palatable options designed to override your brain's satiety signals. People who struggle with their weight often can't "eat just one" when it comes to chips, cakes, cookies, etc.
When we focus on just trying to cut down on overall calories, without removing addictive foods, people don't feel full, and this can trigger binge eating. My approach instead is to have people "real food" and remove processed food. It's hard to overeat roasted chicken and sautéed spinach with a sweet potato. With enough high quality protein, healthy fats and carbohydrates in their natural form, people naturally reduce their overall intake and their cravings for sugars and junk food disappear.
There are many non-food related lifestyle choices like sleep and stress that hugely impact weight gain. When we take a more natural and holistic approach, instead of a reductionist view, weight loss is sustainable and natural
8. Amy Goldsmith RD,LDN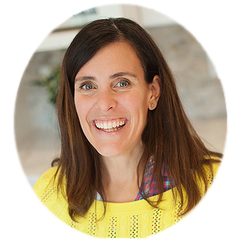 Most diets fail if they are too restrictive in nature, if goals are not measurable, or if it isn't realistic to your lifestyle.
Restrictive diets which provide too little calories or remove whole food groups are not sustainable. They cause you to feel hungry all the time which is a stressor to your enteric nervous system and will eventually affect your mood. Anxiety is decrease and motivation is lost. There's a way to decrease calories, stay satiated, and continue with motivation if you work with the right professional.
Goals need to be measurable. Simply stating I want to lose weight is too vague. A SMART goal allows you to name a specific goal, determine how it is measurable, assess if its realistic and celebrate the success. Instead of I want to lose weight, change your goal to I want to lose _____ of weight a ______. I will do this by _____ . I will measure by this_____.
Your goals need to be realistic. If you currently don't exercise it's unrealistic to expect yourself to go to a gym daily. What works within your current lifestyle?
9. Martha McKittrick, RD, CDE, CHWC, in NYC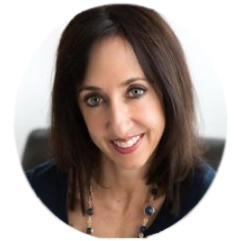 Most people trying to lose weight are looking for a quick fix and promise of rapid weight loss. The thought of losing ½ -2 pounds a week isn't enticing! The problem is that most "diets" don't work on making behavior changes, take into account your lifestyle, eating habits, food preferences, eating triggers, etc. In addition, most diets tend to restrict certain food groups (usually carbs) in order to promote a rapid weight loss. This restricted plan is usually sustainable for only a short period of time. After that, most people fall right back into their old eating habits and regain the weight, and often more. In order to lose weight and keep it off, you'll need to learn how to identify problem areas and make permanent behavior changes in diet and exercise as well as other areas including sleep, stress, and less sedentary time.
10. Michelle May, M.D.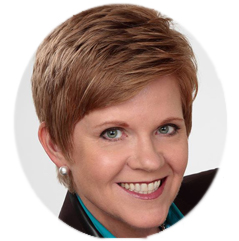 Most diets are based on limiting various foods in one way or another. When certain foods are forbidden, their intrinsic value increases—as if they were on a pedestal, just out of reach. When the foods you love are restricted, feelings of deprivation increase, leading to stronger cravings. When you finally give in to these powerful cravings, you feel guilty and out of control. You quit the diet and overeat, or even binge, on the foods you've been missing. ("I've already blown it. I might as well keep eating.") This constant struggle leads to an endless "eat-repent-repeat" cycle and a painful love-hate relationship with food. Of course, most dieters blame themselves when the diet fails, when in reality, the diet failed them.
11. Sharon Palmer, The Plant-Powered Dietitian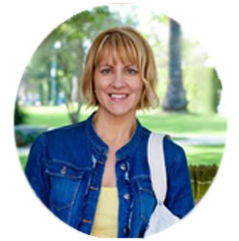 Studies show that the primary reason people fail at weight loss diets is that they don't stick with them. The moment people go "off' their weight loss diet, they typically eat the way they did before, thus gain back the weight. Research shows us that the most effective weight loss plan is one that you can stay one. It doesn't really matter for weight loss if it's low fat, low carb, or hi protein, one simply must reduce energy intake (calories taken in) and increase energy output (calories burned) to create an energy deficit to lose weight. That's the simple formula for weight loss. Fad weight loss diets often work in the short term because they exclude many foods/food groups and people naturally reduce their caloric intake.
The best way to lose weight is to eat a healthful diet that is sustainable. That means it's a diet that is doable, you can eat that way for life without feeling deprived or hungry. It's more of a lifestyle than a "diet" you go "on" and "off" of. Studies show that eating lots of high-fiber, high-volume, low-energy foods (think fruits, vegetables, whole grains, legumes) can make you feel full and satisfied while losing weight. A diet rich on a variety of such whole plant foods is the best way to lose weight, while also maintaining optimal health.
12. Angela Lemond, RDN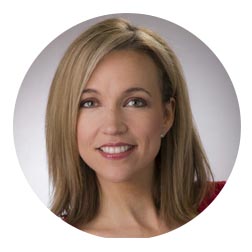 Most diets fail because they focus on what to keep off your plate instead of what to keep on. Restriction is not a good mindset for an eating plan that is meant to be followed long term. Many can do this for a short amount of time, but it's not sustainable nor translatable to every eating situation.
13. Rahaf Al Bochi, RD, LD, CDE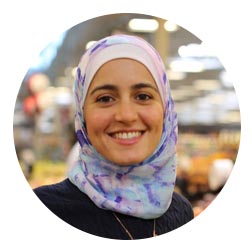 Most diets fail because they are not sustainable. Diets by nature are restrictive and eliminate food groups that are important for overall health (which should only be done if you have specific health reasons). Unfortunately the majority of people think that diets work because they see some weight loss within the first few days. However, that is usually water weight and the moment they stop the diet they gain the weight back, and then some. A healthy weight loss is 1-2 pounds a week, and any diet that promises anything more than that will likely not work long term. Food is an important part of people's life. The feeling of deprivation from foods that are enjoyed only causes frustration and leads to binge eating afterwards. Restricting any food intake to lose weight is not sustainable nor realistic. - Rahaf Al Bochi, RDN, LD from Olive Tree Nutrition LLC
14. Jill Weisenberger, MS, RDN, CDE, CHWC, FAND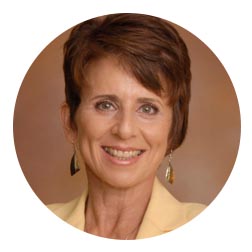 I explain to my patients and clients that a diet is nothing more than the foods an individual eats. Therefore, we all have a diet and few people need to be on one. Being on a diet implies something restrictive and temporary. The average person trying to eat healthfully should not be on a diet. Most diets fail because they are so restrictive. The food gets boring or we feel deprived, so we quit. The diet rules make it easy for awhile because we know exactly what to do and what to eat. There are few decisions to be made. That part is easy. But when we're fed up with the diet rules and missing favorite foods, we give up on the diet and often move on to another one that will result in the same negative experiences and results.
Instead we should all strive to make healthful eating the norm. Fortunately, a healthful diet can always make room for something junky, so favorite foods have a place. It's our habits that are important. A few habits I help my clients with are these.
Plan your food intake. Something this important deserves planning. Learn to be flexible with your plan, so it's not another strict diet.
Get in the habit of scanning your day and your week ahead to see what might get in the way of healthful eating. Look for solutions.
Avoid negative self-talk. If you catch yourself berating yourself for not following your plan, reframe your self talk to the types of language you would use with a friend.
Eat more vegetables than any other type of food.
Sit down to eat and savor every bite.
Build in treat foods, so you always know you can have them. Don't make them taboo.
Regularly treat yourself with non-food activities. Try to do this several times a day. It can be playing with your puppy, spending a few minutes outdoors, sipping hot tea, giving yourself a head massage, etc.
Check out my book of The Overworked Person's Guide to Better Nutrition: https://jillweisenberger.com/book/the-overworked-persons-guide-to-better-nutrition/
15. Dionne Detraz, Dietitian Nutritionist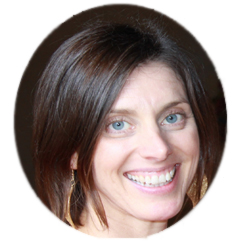 Most diets fail because people approach their dietary changes with short-term goals. In order for people to reach and stay at their weight loss goal plus maintain an optimal state of health they have to be invested in the long-term. This also means that the changes themselves need to be realistic and sustainable. The extreme approaches that many diets encourage are only good for the short-term win. They never last in the long run, which unfortunately takes people back to the beginning desperately looking for another diet to help them reach their goal.
If you're ready for a healthy reset, then join the 7-Day Rustic Reset Challenge (it's FREE)!
16. Brynn McDowell, RD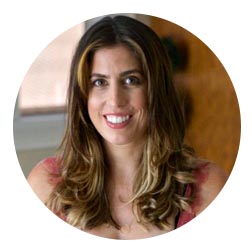 The "diet" industry is designed to set you up for failure. By providing quick fixes to people's nutrition & health issues, they are ensuring that you will return to their weight loss programs or purchase their products again in the near future. Instead of focusing on creating a healthy lifestyle that you can feel good about following, they try to eliminate certain foods from your meals which isn't sustainable in the long term. Making small changes and finding a balanced program that works for you isn't as glamorous as a 21 day weight loss shred, but it's the best way to set yourself up for success.
17. Kelly J. Ahearn, MS RDN CDN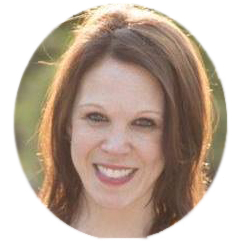 Here are two reasons that I have found as a dietitian why most diets fail:
The diet is too restrictive
Intrinsic motivation is lacking
A diet that is too restrictive, i.e., too low in calories and/or specific macronutrients (carbs, fat, protein) tends to do one of two things; help a person to lose weight initially, however the weight is not kept off leading to rebound weight gain that is sometimes higher than what the person's weight was initially at (or sometimes the weight is lost but fat mass is increased), or the opposite happens; the person does not lose any weight because the person feels sluggish, bloated, and well, too restricted leading to overeating in the later part of the day. It is important to note that while dieting does need some discipline this does not mean that a person cannot be on a "diet" and never eat cake.
Yes, you CAN have your cake and eat it too, it is just a matter of portion and how often, and THIS is where the discipline comes into play. A diet that reduces carbs or uses more "slow carbs" (higher fiber) instead of processed refined carbs is much more manageable and effective vs one that restricts carbs or replaces carbs with protein and fat which may lead to food dissatisfaction, headaches, extreme irritability, bloating, constipation and other various issues. Restricted diets may also be setting one up for future body image issues and eating disorders. It is best to thrive for a daily balance and modify meals that will effectively (and more happily) get you to your goal instead of embarking on a short lived journey that could possibly lead to other issues besides a number on a scale.
Intrinsic motivation pertains to what motivates a person internally. This takes away the money, the vacation time, the pleasure of looking good in a new dress or suit, and instead focuses on what that person needs to really follow through with changing habits and creating a new and healthier lifestyle, no matter how hard it is at first. Nike was brilliant in their, "Just Do It" slogan as I find this to be a great motivator. We often get so wrapped up in our minds about planning things (exercise, meals, grocery shopping, etc) that by the time it comes to do that thing we are tired and fed up. I suggest to not think so much about it and to instead "just do it." Writing it down may help, or again, you can "just do it." If you know you need to eat more vegetables and get caught up in how much time it will take to prepare the veggies for a salad save yourself some time the first couple of rounds and buy some pre-cut ones or, even simpler and more affordable, purchase some green leafy vegetables such as arugula or spinach, toss with extra virgin olive oil and lemon juice, sprinkle with sea salt and pepper and you have yourself a green side salad. Please note: some of the best dishes are the simplest ones.
18. Maeve Hanan, RD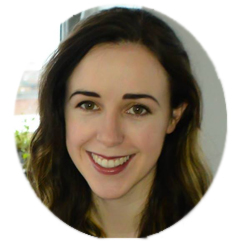 What works in this context is very individual, but usually when we think of healthy changes to our eating as a "diet" to begin this can set us up to fail as it suggests a short term change which is usually more extreme, rigid and difficult to maintain compared to realistic long term lifestyle changes. This mindset can also lead to a vicious cycles of feeling deprived, emotional eating and subsequent feelings of guilt, then further restriction. So being realistic and kind to ourselves is important not only for our mental health but for our success with sustaining healthy changes. Changing our environment where possible also helps to make the healthy choices the easy choices; for example planning healthy meals, having healthy snacks available and choosing restaurants with healthy options. So in my opinion, having a more positive focus on our well-being and being realistic and kind to ourselves in the process is the best approach for making sustainable healthy changes to our diet.
19. Lauren Moore, RD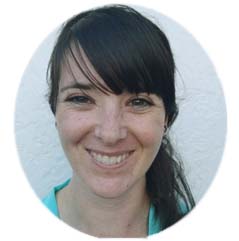 I think there is definitely more than one reason why most diets fail:
Society's perception of what is healthy or attractive puts a huge amount of pressure on people to feel they need to look a certain way and weigh a certain weight. This forces people to look for quick fixes which are often unbalanced and, therefore, unsustainable. These diets may lead to some initial weight loss, but because they are hard to maintain over the long term, dieters often ditch them and are forced to go back to their previous way of eating, and usually gain the weight they lost plus some.
The culture of dieting encourages people to get distracted by the latest fad instead of taking a good hard look at their eating and exercise habits and try to improve those. Rather than dieting, people should aim to improve their lifestyles in order to promote LONG TERM lifestyle improvements as opposed to quick fixes.
People often don't want to put the hard work into trying to figure out the reasons for their eating behaviours. By trying to figure out the feelings and emotions involved in making their eating decisions which shape their behaviours and consequently their intake, they will be able to work on much more long lasting eating habits.
People want a diet to fix all their problems, and don't put enough emphasis on the importance of EXERCISE! I honestly feel that to get to one's goal weight, and stay there, exercise has to be part of the deal. Without exercise, all the focus (and pressure) is put on the eating habits, and this often leads to people being forced to diet in order to get the results that they want.
At the end of the day it's about finding a balance between portion control and healthy food choices, as well as exercising regularly.
20. Jodi Danen, RDN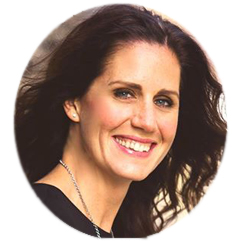 "I am going on a diet". Many of us have said these words at one time or another. By definition, diet means "to restrict oneself to small amounts or special kinds of food in order to lose weight." Restrict is right there in the definition. I think this word is the reason most people fail.
There is no need to give up favorite foods, instead learn to balance high calorie foods appropriately into your lifestyle by cutting portion sizes and frequency.
Focusing on fresh foods, filling your plate mainly with vegetables, then protein and carbs, along with cutting back on snacking and high calorie drinks all play a huge roll in weight loss. Rather than dieting, focus on lifestyle changes- balancing your diet and finding an activity you enjoy to become more active. The goal of living a healthy lifestyle is much easier to succeed at than that dreaded diet.
21. Shauna Lindzon, RD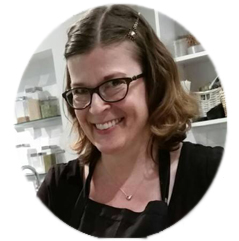 My motto for the last 25 years has been "Diets don't work, lifestyle changes do". When people decide that they need or want to lose weight, they look for the 'quick fix'. Unfortunately, this can backfire.
Here are my five main reasons why diets don't work:
They are not sustainable - Any diet that excludes foods or groups of food is difficult to keep. For instance if you are on a high protein diet or a low carb diet, there isn't a lot of variety to choose from. You will most likely get bored very quickly and fall off the diet.
Our bodies have a set-point for weight - When we start dieting, our bodies go into 'reserve' mode. We require a certain amount of calories per day to function. If we go below this level, our bodies will start breaking down other energy sources, which can compromise our health.
Diets can be expensive - The diet industry is a multi-billion dollar industry. Special diets end up costing way more than just choosing healthy whole food. People typically can't keep up with this expense.
You may have to choose food that is not 'typical' - This can be socially isolating. Do you really want to bring your own food to a party? What about restaurant dining? It can be very frustrating for people who like to socialize.
Our brains are hard-wired to 'like' certain foods - We can't change our genetics, but we can change our diets. If we go on a diet and choose foods that we are not used to eating, we are prone to go back to our usual habits. We are programmed to eat a certain way and unfortunately our genetics will win every time!
22. Kim Melton, RD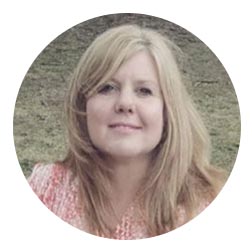 It is estimated that approximately 45 million people diet each year in the United States and almost $33 billion are spent on weight reduction supplements. However, people are continuing to gain weight and struggle to maintain a healthy BMI. There are many reasons why diets don't work for people. One primary reason is that they are commonly highly restrictive and difficult to follow for long periods of time. This leaves people feeling tired and hungry. Cutting carbs to extremely low levels, eating a 1200 calories or less, eating only high fat, high protein and eliminating fruit are just a few of the current trends we see in the world or dieting. Sure, a person may lose weight initially, but the weight tends to creep back up after a short period of time in trying to sustain a very limited way of eating.
In order to maintain a healthy weight and avoid the diet pitfalls, one must learn to eat healthfully including all foods. I recommend even enjoying an occasional "treat" if it's in a reasonable portion and part of an otherwise high quality intake. Get rid of the guilt and remember that the goal is to maintain this way of eating long term and to enjoy your food and those you share it with.
23. Jennifer Koslo, PhD, RDN, CSSD, LD, ACE-CPT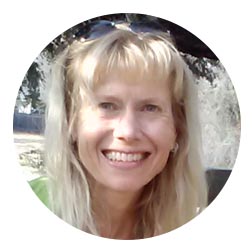 Most diets fail due to one or more of the following:
People don't have a plan - Virtually all diets have a short-term mindset and many people approach them as all-or-none. They say they will change "everything" starting Monday morning without specific strategies in place as to how they will do this and ultimately take on too much at once. Simple things like meal planning, shopping, prep, cooking healthy recipes are often overlooked and instead the focus is simply placed on eating less without a focus on the health promoting foods they can add back in.
They eliminate whole food groups and cut calories too drastically - this leads to hunger, cravings, moodiness, tiredness, a lowered metabolism, and in the end can lead to bingeing and giving up within days of starting.
Social pressure - Not surrounding themselves with like-minded health conscious people can lead to pressure and negative reactions and sabotage from others.
Once people reach their goal they fall back into old habits and ultimately regain the lost weight.
They don't include physical activity.
24. Dr. Susan M. Kleiner, PhD, RD, FACN, CNS, FISSN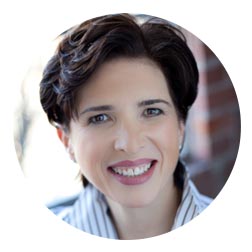 The interesting thing is that most diets actually work to help people lose weight. The fail happens after weight loss, when people go off the diet and fail to maintain the weight lost. When you're on the diet choices become black and white: the food is either on or off the diet plan. But when you go off the diet, everything is really in the gray area: is it ok to eat or not?
Most diets don't teach how to eat for a lifetime, they teach restrictive diet planning. So once you lose the weight and go off the diet, you go back to the way you were eating before that led to your overweight. Americans are experts at going on diets to go off of them. Learning how to live life and eat is not what we do well, but it's what's required to have weight loss maintenance success.
25. Olin Idol, N.D., C.N.C.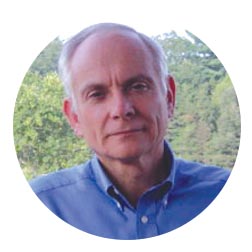 Why Most Diets Fail:
Most Diets are undertaken for the wrong reason. The majority are undertaken for weight loss and are seen as a relatively short term fix to weight issues.
Diets are seen as temporary; once the goal is achieved, most folks go back to eating the same old Standard American Diet (SAD) and regain their weight. The SAD is high in calories but devoid of nutrients leading to weight gain, an impaired immune system, and chronic disease.
Most diets deprive us of 'so-called' foods we've grown to love and are addicted to.
Diets can be too complicated - requiring portion control, calorie counting, restrictive food choices and limit social activities.
Most lack a support system and important education.
Too expensive.
So What is the answer to these?
The number one goal should be to regain or maintain optimal health with a permanent life style change not a temporary 'fad' diet to address one issue.
This diet/lifestyle should be biblically sound and scientifically validated, nutrient rich and low in calories.
The ideal diet/lifestyle is 100% whole food, plant-based and predominately raw as per Genesis 1:29. When God created mankind, He placed him in a garden and provide whole, plant based foods for his provision. There is no indication this was altered until some 1600 years after Adam and Eve's initial sin and the earth and mankind underwent judgment by way of a universal flood with Noah and his family being spared to repopulate the earth.
We should replace poor food choices (most of what is found on the SAD) with a wide variety of raw and some cooked whole plant foods. These foods are rich in nutrients when organically grown and low in calories. They sustain and fill us without leaving us feeling deprived. When we make wise choices we can eat all we want.
We must re-train our taste buds which usually can be done in four to six weeks. We can then eat all we want of the right foods. We do not need to be hungry.
When we supply or body with the foods God designed it to be nourished with, we regain our health from almost all diseases and achieve optimal body weight.
The best example of this diet/lifestyle I know of is the Hallelujah Diet: www.myHDiet.com
In order to be successful, we much educate and train our minds so we know what food is and is not. We have to reprogram our thinking - Romans 12:1-2.
We need to find support; a family member or support group to grow and learn with. Ideally, this would be a whole family endeavor with the goal of achieving optimal health. The earlier children learn how to nourish the body, the better their overall healthy will be; Mentally, Physically, and Emotionally.
Contact customer support at www.MyHDiet.com to see if they can connect you with a local Health Minister in your area for support and training.
You will find a wealth of free information, webinars and research that validates the benefits of a whole food, plant-based diet on the Hallelujah Diet web site.
26. Courtney Ferreira, MS, RD, LDN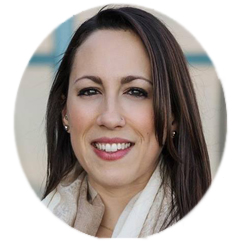 Most diets fail because they don't take into account real life. Diets give us rules and a plan, but they fail to consider the ins and outs of life such as holidays, vacations, business meetings, schedule changes, and everything in-between. Followers often end up frustrated with themselves for "falling off the wagon," when in reality it is the diet's fault. Diets fail because they take enjoyment out of life and food. This is why it is more beneficial for individuals to learn about cooking, creating balanced meals, and navigating social situations. These tools give people the ability to enjoy food and have confidence in the food choices they make.
27. Layne Lieberman, MS, RD, CDN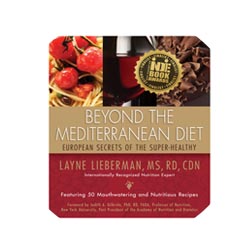 In American society, diet is associated with a restrictive way of eating that ultimately fails because of non-adherence. In most other cultures diet is a way of eating combining foods and habits that are passed down from generation to generation. While living abroad in Europe, I wrote my book Beyond The Mediterranean Diet: European Secrets Of The Super-Healthybased on research that uncovered the European cultures with the longest lifespans and lowest rates of heart disease and obesity. Food cultureisingrained into the fabric of European identity. Italians would never think of giving up grandma's pasta to follow a gluten-free diet (unless it was medically necessary). To sum it up, diet is a lifestyle - incorporating healthy habits and wholesome foods. Learning about diets from foreign cultures with excellent health statistics can point us in the right direction to tailor a diet for individual needs.
Check out the book ''Beyond the Mediterranean Diet: European Secrets of the Super-Healthy''.
28. Hana Klimczak, RD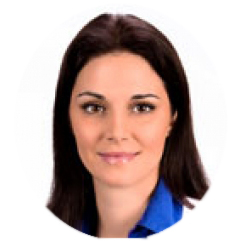 I feel that most diets fail because they are not sustainable in the long term, pushing dieters into a downward spiral. People want to lose weight so they restrict their caloric intake, losing some weight but also slowing down their metabolism. At best the person will persevere until the desired weight has been reached and then most likely go back to their regular eating habits. But usually what happens is that when the weight loss slows or stops, as the body is fighting for every calorie taken, the person gives up and goes back to their old eating habits even before the desired weight has been reached. In both cases, going back to the old eating habits usually means consuming too many calories, not eating healthy balanced meals, eating mindlessly, not having control of portion sizes and not enough physical activity. With the influx of all the calories and with the metabolism still being slowed down, the weight not only comes back, but more is usually put on, prompting the person to try another diet, and restricting calories again, bringing them to the beginning of the cycle.
What I do recommend instead of diets is to implement a lifestyle change that is realistic and sustainable. Generally speaking, eating more mindfully, following hunger and satiety cues, following a healthy plate model, limiting processed foods and added sugars, being mindful of portions sizes and including physical activity will ensure a healthier lifestyle, boost in self-esteem, the feeling of being in control, improved overall health and weight loss.
If a person is looking to lose weight, having support and guidance helps a lot, so talking to a healthcare professional such as a Registered Dietitian will help ensure success.
29. Julie Perks, RD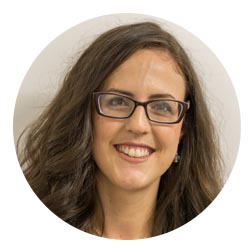 By diet – I will have to clarify that my response is that the word 'diet' is referring to weight loss. I think the reason most diets fail is because people attempt to follow something that is too restrictive, not very tasty and often very repetitive and they're left thinking – "is this all I am really allowed and is this what I am in for food-wise for the rest of my life". They are often SO different from their family's usual way of cooking and it impacts their social life. In fact, I don't blame people for having these negative thoughts as these weight loss strategies that are boring, bland, tasteless, repetitive are not appealing and will not be sustainable for the long term. They often cause people to deviate back to their comfort zone and in turn often gain the weight back (sometimes even more) AND lose confidence in their ability to ever succeed.
By aiming for unrealistic goals using restrictive diets I don't think many people are likely to have sustainability in their diet. It is just that you are setting yourself up for failure before you've even begun. By seeing a Registered Dietitian we can assist in tailor-making a nutrition plan for you that is sustainable and when you feel you can't go on, we can help find strategies that will work for you and ultimately assist you in achieving success. So don't go it alone – seek out professional advice and you will have a greater chance at succeeding and reaching those goals.
30. Elissa Lueckemeyer RDN, LD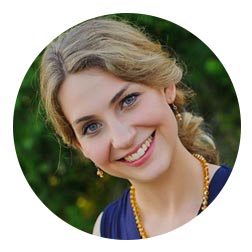 As a dietitian, I ironically dislike dieting. Going on a diet has a lot of negative connotations tied with it, and is viewed as temporary until the desired result is achieved or until you maybe "fall off the wagon." We are all human, and restricting too much or eliminating a food group is usually not maintainable long-term. It can lead to feelings of guilt or failure, further contributing to poor attitudes towards food and even disordered eating patterns. On and off again dieting, or "yo-yo dieting" can lead to serious impairments in metabolism over time, making it even harder to lose weight later on. Although it is tempting to go on a stringent diet to see quicker results, you are much more likely to see permanent results and better health by incorporating positive lifestyle changes. This includes allowing yourself to enjoy your favorite foods, but practicing portion control and moderation. It includes engaging in exercise and mindful eating practices. And it includes the understanding that it is not about focusing on perfection, but about your nutrition and eating patterns as a whole picture. This is what is sustainable, and leads to a much healthier and happier you. Knowing where to start can be overwhelming, however, so turning to a registered dietitian is a great way to get started on the right path.
31. Emily Holdorf, MS, RDN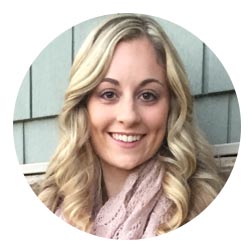 Diets set you up to fail immediately because they play mind games with you. By creating rules for you & foods to restrict, you're going to feel deprived and unhappy right away. Then, you will probably break one of those "rules" and get "off track," which will make you feel as though you don't have any willpower and that you have failed. This will then make you feel like you need to pick up the next new fad diet and the cycle will continue. When you feel restricted, you tend to want that food more than if you were allowed to have it normally. It becomes all you can think about and creates an obsessive behavior around food. So when it comes down to it, diets fail because they restrict you. It is very hard to stick with something long term if it makes you feel trapped, restricted, and unhappy. This is why I never prescribe my clients diets, because they don't work! It diets worked, there wouldn't be so many of them out there and we wouldn't continually be searching for the next fad to jump on.
I suggest a mindful, non-diet approach that focuses on satisfaction and pleasure. This means being flexible with your meals, aiming for balance rather than restricting certain foods, and eating for enjoyment. It's focusing on food values over food rules and putting the days of dieting behind you.
32. Erin Macdonald, RDN and Tiffani Bachus, RDN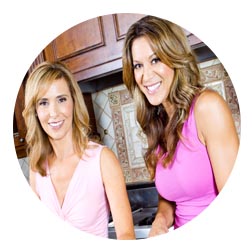 Diets fail for a number of reasons:
You don't have a plan. You've heard the saying, "Failing to plan is planning to fail." Without a game plan on how to make changes to your lifestyle to promote weight loss, achieving that goal will be very difficult. Make a plan that is specific and has realistic and achievable goals. When you reach each goal, commend yourself for a job well done!
You think it's all about calories. All calories are NOT created equal. A calorie is not a calorie. 100 calories of bread is not the same as 100 calories of salmon or 100 calories of avocado. Quality of your food and the proper balance of macronutrients (carbs, protein, fat) are key components to weight loss success.
You're not mindful. When you eat, be present at the meal. Notice the taste, texture, temperature, and aroma of your food. Enjoy each bite and listen to how it makes your body feel. Don't be distracted by the tv, computer, or cell phone, as distracted eaters eat more but feel less satisfied. And listen to your body's cues - eat when you are physically hungry (rather than out of habit or for emotional reasons) and stop when you begin to feel full. Honor your body's messages and be a better listener.
Your environment is not conducive to support weight loss. If your home, office, car, purse, are filled with food that will not help you achieve your goals, then it will be very difficult for you to be successful. Make sure all the environments in which you find yourself are set up with all of the tools (including food) you need to be successful and remove the items that work against you.
You have a diet mentality. Instead of saying, "I'm on a diet" or "I can't have that," which conjures up feelings of deprivation and negativity, say, "I choose to have this" which is positive and nourishing to your body and spirit.
33. Katherine Mattox, RDN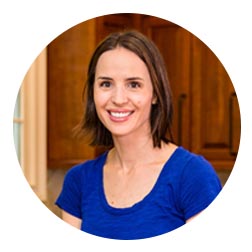 Education, support and personalization are 3 keys to success for long-term diet change. In my nutrition practice, Diet Improved, my standard program is a 6-week education program, providing over 6 hours of nutrition education and weekly meetings to troubleshoot and personalize for individual lifestyles and preferences. I send e-mails in between our appointments to check in and offer support because a week can feel like a very long time when you are striving to make favorable nutrition decisions for 3 meals a day. To answer the question I feel that most diets fail because there is not enough support or a long enough commitment to enduring the discomfort of habit change to see the positive outcomes. Not being in an environment that fosters good food choices can also be a barrier and people need to be empowered to make big lifestyle changes for big results.
34. Doug Cook, RDN MPH CDE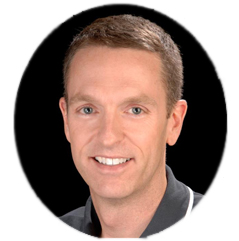 It's been my experience that those who are unsuccessful at weight loss approach it with a 'diet' mentality versus trying to understand the 'why' behind the choices that have led them to where they are. Losing and maintaining weight/weight management is much more complex; it's not just a list of foods to avoid or foods to choose or simplistic dogma like 'cut the carbs'. When clients come to me for help with weight loss, more often than not, they've never considered things like how they might be using food as a coping tool, the influence of the environment on their eating, their attitudes, beliefs and values about food and how those influence food choices. I'll ask clients why they think they've gained weight and they'll typically respond with 'what to eat' or that they need a meal plan. I then asked them to list 5 to 10 principles of healthy eating and they can all come up with ideas such as eating more fruits and vegetables, drink less sweetened beverages, watch portions at restaurants or not eat cookies in the workplace - when I then ask them 'so why aren't you doing that?' I get a blank stare or silence on the phone. It's at that point that people at least start to understand that healthy eating and weight loss, if that's a goal, is not a simple as a lack of knowledge or education.
35. Ajita Ratanjee, Dietitian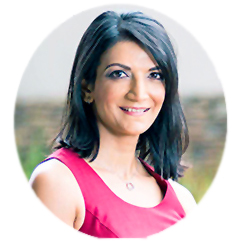 You may be one of those feeling like you doing everything right yet your weight loss has come to a standstill.
For many of us weight seems to be a constant battle. We get going and are all excited and hyped up to Just do it! Around week 4 most of that enthusiasm seems to be fading away and we're back to old habits and feeling frustrated to not get the results we are looking for.
Let's look at some common guidelines that may be holding you back.
It is fine to choose low fat products but remember many low fat products are high in sugar! You may be saving on fat but the additional kilojoules going in are not helping. E.g. a pack of Jelly tots is 0g fat with about 70g carbs per 100g.
1 slice bread = 15g carbs so if you having a packet of zero fat Jelly tots you are in effective getting in around 4.5 slices of bread!
Quick tip: use a slice of bread as a benchmark when you buying/ evaluating food labels (convert total carbs per serving to slices of bread)
Low fat is also not necessarily always "low fat". Depending on the original fat content of a product the "low fat"version may still be high in fat. E.g. cottage cheese full cream is very high in fat so the low fat version may have less fat than the original product but is still high in fat.
Eating low GI foods is a great choice as most Low GI foods have a good fibre content thus making glucose release slower and keeping blood sugar levels more stable.
However –Low GI foods fall under starches. A starch gives you energy so if you are not burning up all the energy from the Low GI foods you are eating then you will not lose weight. Portion control is important.
Quick tip: learn to count carbs as well
Diet alone will work to a certain degree but you will get to a point where the exercise must kick in. In order to burn fat burning up kilojoules from exercise is great and for weight maintenance this is very important.
Quick tip: find an exercise that works for you.
General Plan vs Personalized Plan
We are all unique individual. We have different lifestyle and various preferences. Why then do we all try and follow one general plan and think it will work wonders for all of us.
Quick tip: consult a professional to personalize a plan for your needs. Your preferences and lifestyle will be taken into account and ideas and suggestion's will be shared to make your plan easy and practical for you.
When your mind-set is right the whole journey is so much easier. Your goals will be realistic and you will find more reasons to make it work for you. Your focus should be on a healthy lifestyle. You should never feel deprived or hungry and should always have plenty of variety to choose from.
Quick tip: be optimistic about your plan. Look forward to trying out new recipes and going for your workouts. Know that not every week will be perfect but you are in this to get the end result over time, not overnight.
My clinic boasts weight loss results from 5kg up to 105kg. This is achieved with a plan tailored for the client's needs and education sessions to empower a client to lose weight and keep it off, to have variety in your diet and to make the plan simple and practical.
36. Vadym Graifer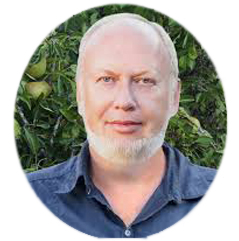 Most diets fail because they are exactly that – diets, as in temporary limitations on certain foods or portion sizes. If your general way of eating is not healthy, such temporary correction might bring temporary relief. By way of analogy: If you regularly dislocate your shoulder and then give it some time to heal, it's going to get better – but it's going to remain healthy only if you stop dislocating it.
To create lasting, permanent change in your weight, waist size and health, you need to stop dieting and start thinking in terms of changing your way of eating so it includes healthy ingredients and rids you of the harmful ones. It also should keep you satiated without provoking overeating. Lastly, and just as important – it should keep you happy instead of making you miserable.
To achieve these goals, you need to make a few common sense changes, major of which – eat real food and avoid engineered creations laced with added sugars, chemically extracted fats, and refined carbohydrates. These "frankenfoods" are fattening, inflammatory and addictive. Not only switching to real food does wonders to your health, improving or even reversing many conditions, it also retrains your taste buds. As a result, you stop craving former favorites and in many cases even find them unpalatable. In my bookThe Time Machine Diet, I describe one such case with a chocolate cake I used to find irresistible, and now can't make myself to have a single bite of it, so incredibly oversweetened and void of actual taste it is.
Trials and errors took me through the exciting journey which saw me losing 75 pounds, 8 inches off my waist and reversing my Type 2 Diabetes and hypertension. Depending on your circumstances, state of health and goals, your particular way of eating will differ; there is no one-size-fits-all in nutrition. The idea of eating real foods, though, will remain true for all of us. This is your first and most important step to stop dieting and design your personalized way of eating which will keep you healthy, fit and happy.
37. Jennifer McDaniel, MS, RDN, CSSD, LD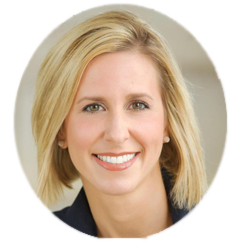 1. Here's an eye-opening statement: one of the biggest predictor of weight GAIN is going on a diet.
Going on a diet? I can already hear you: "But, diets are supposed to help us lose weight, right?" Not so simply.
An evaluation of 25 research studies tracking the effects of restrictive eating on weight change concluded that the act of going on a diet resulted in weight gain (Lowe, Doshi, Katterman & Feig, 2013). By restricting calories so greatly for a period of time, there is a susceptibility for individuals to come off said diet. Because the energy restrictions are typically unsustainable, when individuals do come off of their diet plan, they tend to eat more than their body needs, resulting in an excess of calories consumed. When this "non-diet" pattern of eating resumes, weight gets added back on. Long-term solutions are lacking, and an exhausting cycle of dieting and non-dieting continues.
2. You follow a diet plan, which eliminates your favorite foods.
Follow a plan you can stick with. Research pretty much shows that a low carb or low fat diet can help people lose weight. Typically, people lose weight "faster" on a low carb plan, however, a year later have lost about the same amount of weight as someone on a low fat diet loses. That being said if you LOVE breads, cereals, fruit, etc, going on a low carb plan is not a life long plan for you. The goal is to find something that you can stick to for life, not one that you will eventually ditch finding yourself searching for the next best book.
3. You don't acknowledge that other lifestyle factors influence your body weight, like sleep (and stress). It's not just about the food.
Get good sleep. Study after study shows that if you aren't getting enough zz's, your body will have a harder time letting go of the lbs.
Sleep deprivation studies have shown that sleep loss can cause an increase in the ratio of ghrelin to leptin, enhancing appetite and, specifically, increasing cravings for carbohydrate foods.
Research shows that sufficient sleep plays an important role in weight management and decreasing the risk of metabolic disorders such as insulin resistance and diabetes as well as other sleep-related problems.3
4. Your diet approach is centered around deprivation. Think about what healthy foods you can ADD in instead of DEPRIVE yourself…
Nourish your mood with healthy food. Study shows that coming off of a high fat/or sugar binge results in feelings of depression & impairs your ability to deal with stress. We need to recognize the power of food beyond its caloric content, but how it can actually mentally & emotionally help/hinder our ability to lose weight.
5. You overestimate calories burned in exercise or fall into one of these exercise-related pitfalls:
Eating is Easy, Exercise is LESS Easy. Most people would agree, it is "easier" to eat 100 calories than burn 100 calories through exercise! 100 calories adds up quickly when we grab a handful of M&M's from the secretary's candy bowl or finish the French fries off our child's plate compared to the work it takes to burn 100 calories in a 30-minute gym workout.
Exercise-Induced Appetite. For many, exercise will naturally increase your appetite to eat. Whether or not we are aware of this appetite surge, we often respond by serving ourselves more, or grabbing an additional snack. Unfortunately, these small increases in food intake undo the calorie deficit we aimed to create.
Over-Estimated Exercise. Don't let them fool you, that elliptical or on-line exercise calorie calculator almost always overestimates how many calories you burn. These tools typically do not obtain enough personalized information to give you an accurate calorie count. Even though more sophisticated tools such as Garmin or Polar watches are more precise, they still are likely to overestimate calories burned.
Entitlement. We've all said something of the following to ourselves at one time or another: "I can splurge on X because I trained for X minutes today."
38. Allyson Krause, MBA, RDN, LDN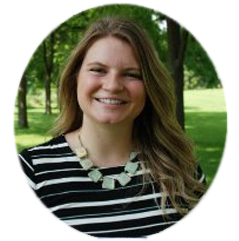 When it comes to dieting, we all think this one will be different from any other diet we have tried. This will be the diet that we will lose the 10-20lbs the diet advertises we will lose. That's just it, a diet is a plan that you follow for a specific amount of time in hopes to be just like the model advertised with the diet. Except there are a few problems when you follow a diet. For starters, we are all different individuals and not everyone can follow the same diet and get the same results. But most importantly, when it comes to diets, you start to miss out on life. You avoid parties and going out with your family because you think it will blow your diet. Then once you do go out and live life, you just give up and call quits on the diet. When it comes to trying to improve your health, you will see more results when you focus on making healthier choices in your everyday life compared to following a strict diet. Instead, gather some recipes that are packed with vegetables and whole grains and start living life again. Throw the diet programs away and choose to live a healthier and happier lifestyle overall.
39. Alex Raymond, RD, LD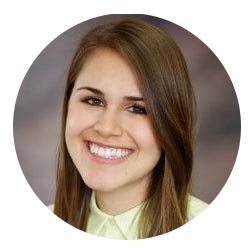 As a dietitian, I often get asked questions about every fad diet under the sun! To be honest, there are some fads that I haven't ever heard of. It's always interesting to me to hear about the different claims these diets make and how they hint at the fact that losing weight will make the "best version" of you--something I strongly disagree with. I hear from so many clients that the diets worked... but only for a few months, maybe a year or so if they are really "good" about "being on the diet." Ultimately, once these clients stop dieting, they gain the weight back, sometimes more, and sadly feel guilty, shameful and overall bad about themselves.
The one phrase I want everyone to remember is: "YOU didn't fail; the DIET failed you." There are endless reasons why many diet fails, but I would like to explain the top 3 reasons why I think diets fail.
1. They are Unsustainable
Let's remember that the dieting industry is a 60 billion dollar industry. Those companies who are selling these juice cleanses, protein shakes, low-calorie frozen meals, and weight loss meal plans know how to market these products. They promise really quick weight loss. They promise that by losing weight you'll not only look good, but also be happier, healthier, and have more energy... the list goes one. And hey, let's be honest, who doesn't want to be happy, healthy,attractive and have boundless energy?! This idea of not just losing weight, but being an overall better person is a very enticing idea. And this idea is exactly what the dieting industry capitalizes on. In reality, dieting slows down your metabolism, causes weight gain, leads to disordered eating, and ultimately pushes you further from having a positive relationship with food. There is an awesome video by Evelyn Tribole who speaks more on this topic.
Many dieters do lose weight really quickly (just like the diets promise), however, this quick weight loss actually leads to a slowing of the metabolism, increased cravings, decreased energy, and overall decreased mood after time, which is exactly opposite of what the diet promises. Metabolism slows and cravings spike because diets are basically depriving your body of it's most important source of energy--fats, carbs and protein. The diet was basically set up to fail right form the very start. The dieting industry wants you to keep coming back--remember it's a 60 billion dollar industry after all. If these schemes and tricks worked, don't you think the so called obesity epidemic would have been solved by now? And people would feel happy, healthy, attractive and energetic because of the first diet they went on? Instead, somehow the dieting industry makes you think that you failed and need to start over. But remember, the DIET failed YOU because they are basically created to be unsustainable.
2. "Willpower"

Many of my clients think they "failed" their diet because of the lack of "willpower." I hear people say something along the lines of, "Oh, I was doing so well, but then I was really craving sugar (or salt) and I gave into this craving. If only I had more willpower and was able to stay away, the diet would have worked. Next time I go on the diet, I will be better about resisting these cravings."
Ultimately, "willpower" fails because to fight "willpower" when it comes to food, basically means we are trying to fight science. I will explain.
We must remember that there is nothing wrong with "craving" food! Food provides calories, and calories are not the enemy. Calories are actually just a form of energy. This energy gives our body the fuel it needs to, well, stay alive. Your heart needs calories, your lungs need calories, your digestive system needs calories, your liver/kidneys need calories, your muscles need calories... you get the picture. Most, if not all diets, actually deprive your body from calories. So, naturally your body is going to go into a "protective" state. It will do whatever possible to get the energy it needs to provide your systems with fuel. This is why many people find themselves to be hungry on a diet or have increased cravings. This hunger is really a way for your body to stay alive. It wants food to provide energy for all of your systems!! You should be thanking your body for sending your hunger signals instead of getting mad at yourself and feeling guilty for being hungry.
Another way to think about it is: you probably would not get mad at yourself for having to use the bathroom. This is a natural way for your body to get rid of "stuff" it doesn't need. It's silly to feel guilty to have to use the bathroom, just as it's silly to feel guilty to want to eat. Be glad your body is working!
3. Life Gets In the Way
I truly believe that dieting prevents people from being happy. Following a strict meal plan or juice cleanse has so, so many boundaries and restrictions. Many people do "well" with their diet... until they went on vacation, or until it was their birthday, or they went out to eat. I have also had clients who won't participate in those activities because they want to stick to their diet. But, was it worth it? I don't want any human being to miss out on fun event in their life because they are on a diet! I recommend to find a way to be able to eat all of the foods you love and participate in any fun activity, while still eating healthily. This is possible! It takes time and practice, but I promise the non-dieting approach to eating is the best way to be happy, healthy and energetic 🙂 I recommend reading up on the practices intuitive and mindful eating. Remember, the diet was set up to fail you from the beginning. So, instead of dieting, find peace with your food and with your body.
40. Kris Gunnars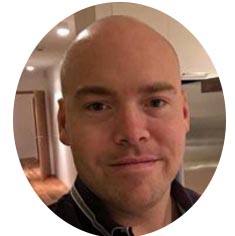 Most diets fail because it is very hard for people to make a significant and long-term change in their eating behavior. This requires a significant change in the person. Motivation may get people through the first few weeks/months, but when that runs out it becomes very hard to sustain the changes needed to succeed on a weight loss diet.
41. Sarah Krieger, MPH, RDN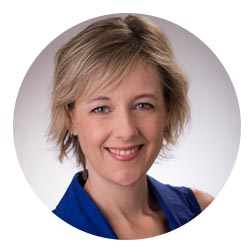 I have been working in the weight management field of dietetics for the majority of my 22 year career. It is painful to hear clients over and over say that they have failed again in an attempt to lose weight on a "diet". The word just means "the way we eat". I correct a client with "fad or trendy diet to lose weight." These fads set up failure because they are not realistic, sustainable meal plans that anyone can follow for the long-term. Fad diets are always lower calorie than realistic to maintain. They also have a list of do-not-eat foods, which gives a person the sense of deprivation. Some include expensive supplements or foods that a person may not afford for the long-term or get bored eating the same foods over and over again. I love working with clients to teach them how to enjoy a variety of foods "they love!" and can lose weight and be happy at the same time. Quality of life is so important in the weight loss journey.
42. Mindy Black, RD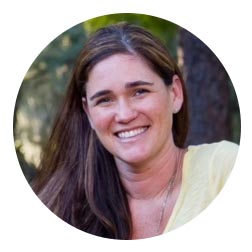 It is estimated that 75 million Americans are actively trying to lose weight. Unfortunately, the majority of these attempts fail leaving us overweight and discouraged. So, why do diets fail?
The majority of diets require an extreme reduction of overall calories. Physiologically, this puts our body into a "starvation mode". The lack of calories needed to support normal daily functions (heartbeat, breathing, etc.) leaves us in a catabolic state forcing the body to use muscle for fuel. This will lower your overall metabolic rate (mitochondria found in muscle is our calorie burning center). The decrease in calories will also cause many to have headaches, mood swings, and fatigue due to metabolic imbalances.
Psychologically, the headaches, mood swings, and fatigue are challenging enough, but most diets are also set up with unrealistic all-or-nothing meal plans. A list of "bad" vs. "good" foods starts to consume daily thoughts leading to cravings & bingeing. The diet mentality is one of a temporary fix for long term results, when in fact, a temporary fix leads to temporary weight loss. Once you return to a "normal" eating pattern the weight returns setting up feelings of failure and possible emotional eating.
For true weight loss to be achieved, you must set REALISTIC goals that work with your LIFESTYLE.
43. Lori Zanini, RD, CDE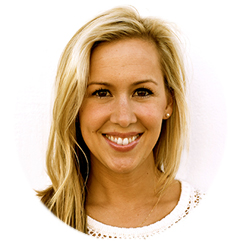 Diets often fail because they are focused on what not to eat, rather than what to include in our meals. If we are only thinking about what we can't have...we want it more. Unfortunately, this promotes feelings of guilt and shame, which is not conducive to long term healthy eating habits. A better approach is to focus on eating foods that improve our health, provide energy, and nourish our bodies.
44. EA Stewart, MBA, RD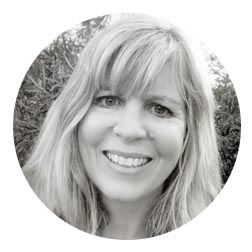 Most diets fail, because they aren't individualized. In my practice, I customize diets not only based on my client's health goals, diet history, and genetics, but also on their lifestyle. Also, many diets are too restrictive and not sustainable in the long run. Lastly, weight goals are not always realistic. If a client comes to see me for weight loss, I ask them to focus on eating healthier to improve their mood and/or energy levels, as opposed to focusing on a specific weight goal.The payoff in terms of improved moor and energy is much more immediate,which in turn is more likely to lead to sustainable improvement in their health and diet.
45. Allison Wade, MS, RDN, LDN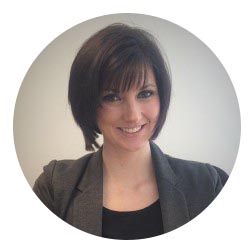 The diet industry offers a short term solution to a chronic problem. The act of weight loss is not the goal of health. Instead, health is achieved using quality food, consistent exercise, stress and time management and fulfillment techniques, with weight loss as a side effect. Once you accept that weight loss is the result of a quality lifestyle, you can begin to form your own diet. Instead of eliminating a macronutrient or entire food group, it comes much more sustainable to find balance. As a registered dietitian, I get a lot of questions from clients asking what diet I am going to put them on. The word "diet" itself gives a negative connotation to the way we think about and eat food. My response to that question is always the same, "none". If we can start to have a positive view on the way we eat, maintain a good relationship with food, eat the right things most of the time, and control our indulgences, the need for a diet becomes non-existent. My job as a Registered dietitian is to help people better understand and control their own personal relationship with food and move to a place they can feel confident making decisions on a regular basis.
46. Charmaine Jones, MS, RDN, LDN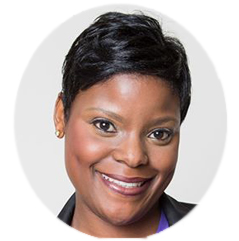 Simple, there is no consistency in dieting. Fad diets are short-term eating regimens that usually cut- out a major food group. For example, a fad diet may encourage individuals to eliminate all carbohydrates such as bread, pasta, cereal or starchy vegetables. For some odd reasons fad diets give good foods a bad name. Dieting is never a good idea because it can make you more frustrated with weight-loss and dissatisfied with your body.
This eating behavior plays on your mind and emotions—by giving an almost instant gratification when you lose weight within a short-time period; only to regain it all back and possibly more quickly. It is terribly devastating. I can relate to dieters, because I was once a habitual dieter. I tried almost every possible diet on the market and not one worked for me. I always found myself pledging to stick with one diet; to jumping on board with the next new diet in a matter of weeks. As you can see, there is no consistency in dieting, and there is any real positive outcome to this 'eating madness'.
My professional advice is to throw away quick-fix eating habits, and stick with a simple, yet healthy daily eating regimen. This means sticking to a diet that minimize junk foods but emphasize on enjoying fruits, vegetables, better choice carbohydrates such as whole grains, lean proteins and drinking more water. Along with your improved diet, I encourage you to exercise regularly to aid in your weight-loss journey. Lastly, always speak with a health professional such as your registered dietitian nutritionist on proper weight loss. A registered dietitian nutritionist can guide you in the right direction by creating a customized eating plan that is best for you.
47. Nichola Whitehead, RD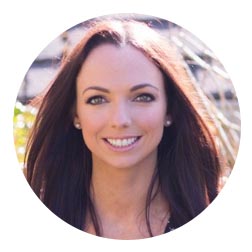 Diets are often faddy in nature and as such are not sustainable long term; they either restrict calories too much, avoid certain foods or food groups, or simply don't allow for flexibility, causing the consumer to 'throw in the towel'. If you go 'on' a diet, then at some time or another you are going to come 'off' it; it's just a matter of days, weeks or months. The key is focus on eating habits and behaviours that are sustainable life-long; those that allow flexibility are key and I personally promote and follow the 80/20 rule; as long as you are eating nutrient dense foods for 80% of the time, the other 20% of the time you can eat what ever you like!
48. Lily Nichols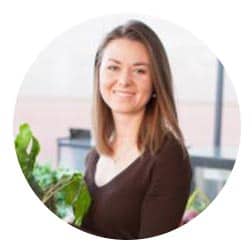 There is obviously more than one reason that diets can fail. From my clinical work, I often see that people are using a specific diet as a temporary fix rather than a long-term solution. You have to find that balance of what's going to be effective versus what's going to be sustainable for you. That means looking at a "diet" from a more mindful and kind perspective, rather than a place of deprivation or self-punishment. I also think people have been fed misinformation about nutrition for so many decades that it gets very confusing trying to sort through what's healthy or not (for example, information demonizing saturated fat has pushed many people to fear the very foods that are necessary for improving their health and eat less nutrient-dense foods in their place).
49. Michele Wroblewski, RDN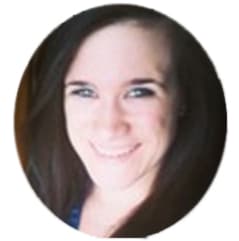 Well first off, the word "diet" has the word "die" in it. That should be a huge indicator that they fail because your body is not getting the fuel it needs to think properly or operate optimally. Diets create too many restrictions that take a toll on a person's mental state, leading to increased emotional eating and therefore, increased calorie consumption. Dieting creates an unhealthy relationship with food, and as we know, negative thoughts lead to negative behavior. In addition, not eating enough calories can slow down the metabolism and promote fat storage. A lack of nutrients from dieting can also lead to deficiencies, and decrease the function of the body and immune system. As a Registered Dietitian Nutritionist, I do not promote dieting. Instead, I promote consuming all foods in moderation to keep a healthy relationship between you and your food! I always remind patients, just like gas to a car, our body needs calories and nutrients. Don't restrict; choose mindfully!
50. Josée Sovinsky, RD
Most diets fail because our body is not meant to be in a state of restriction. Our body can sense a deficit in energy and goes in to "survival" mode. Often, our senses are heightened, our mood is affected, our desire for food increases... anything to make us eat more and get back to a balance. For many, this is the beginning yo-yo dieting and weight cycling, which can be detrimental to health. If we want to improve our health through food, a great place to start is to be curious about our hunger and fullness cues, as well as increase the variety of foods we eat!
51. Dr. Joel Fuhrman M.D.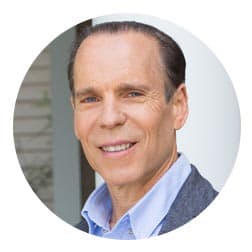 Most people who diet to lose weight gain the weight back. We should all be skeptical of weight loss diets. Counting calories, changing the ratio of fat to carbohydrate to protein – these methods almost always fail.
One major reason: the foods that make us gain weight have addictive properties. Foods that are the richest in fat, sugar and salt have powerful reinforcing effects. When we eat a little bit of calorie-dense junk food, the brain tells us to eat more. We now know that these effects in the brain are very similar to those of addictive drugs.1, 2 In many failed weight loss attempts, food addiction is the problem.Eating calorie-dense,nutrient-poor foods in smaller portions simply does not work. The cravings are too strong.Toxic hunger is a related problem. Toxic hunger is what I call the headaches, light-headedness, irritability, and fatigue that most people interpret as hunger. But these uncomfortable symptoms are not hunger. They are actually symptoms of withdrawal produced by a nutrient-poor diet, and they drive people to consistently overconsume calories, making weight loss difficult.
Viewing a diet as a temporary intervention also leads to failure. Once you've lost weight, your body responds by holding on more tightly to its energy stores, slowing calorie burn at rest, and increasing appetite.3 If you lose weight on an unsustainable restrictive diet, and then go back to your normal eating habits, you will inevitably gain weight – likely even more than you lost.
The safest and healthiest way to reach your ideal weight and keep the weight off is to improve the nutritional quality of what you eat every day.A diet of nutrient-rich plant foods (vegetables, beans, fruits, nuts, and seeds) is the solution to these dieting problems. These foods do not provoke addictive cravings. Also, eating lots of micronutrient-rich plant foods, because of high fiber and water content, provide high satiety value in a small number of calories, which helps crowd out the unhealthful foods and prevent overeating and weight regain. Importantly, a high-nutrient (Nutritarian) diet resolves toxic hunger and changes taste preferences over time, allowing people to get in touch with their true hunger signals and break out of the overeating cycle. I have published research suggesting that switching to a Nutritarian diet leads to a reduction in uncomfortable "toxic hunger" symptoms, despite a lower caloric intake.4
The way to be successful at dieting is to stop dieting. Instead of making a temporary change to an extreme diet, make a permanent commitment to your long-term health. A Nutritarian diet protects against heart disease and cancer; so people follow it for life. Reaching and maintaining a healthy weight will happen automatically, simply a side effect of healthy living. So hopefully with this information you can keep up a nice diet going.
TheDiabetesCouncil Article | Reviewed by Dr. Christine Traxler MD on June 01, 2020
1. Gearhardt AN, Yokum S, Orr PT, et al. Neural correlates of food addiction.Arch Gen Psychiatry 2011, 68:808-816.
2. Kenny PJ. Common cellular and molecular mechanisms in obesity and drug addiction.Nat Rev Neurosci 2011, 12:638-651.
3. Greenway FL. Physiological adaptations to weight loss and factors favouring weight regain.Int J Obes (Lond) 2015, 39:1188-1196.
4. Fuhrman J, Sarter B, Glaser D, et al. Changing perceptions of hunger on a high nutrient density diet.Nutr J 2010, 9:51.