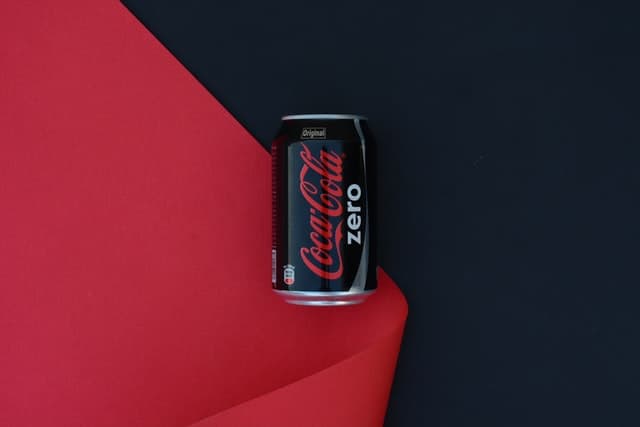 Coke Zero or Coca-Cola Zero Sugar has been marketed by the company as a healthier alternative to the traditional sugar-sweetened Coca-Cola Classic. Coke Zero contains absolutely zero calories and sugar and still tastes very much like regular Coca-Cola, which makes many people think it's the perfect substitute for any soda drinkers trying to make healthier choices.
However, when things sound too good to be true, they often are. So, ­­let's take a deeper dive into what Coke Zero actually is, and is it safe for Diabetics, people who are the most concerned about their blood sugar levels intake.
What is Coke Zero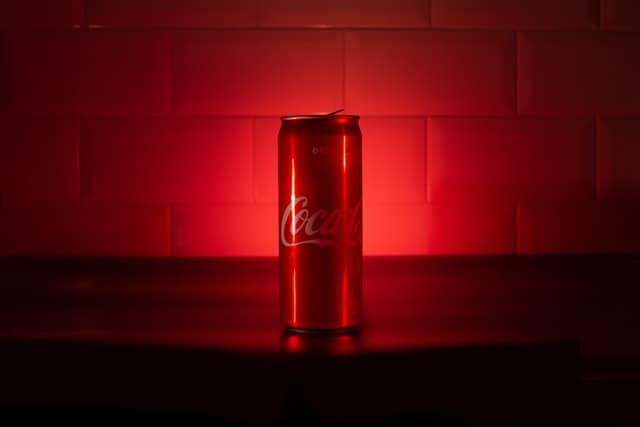 Coke Zero has been on shelves since 2005 and is branded as a sugar-free low-calorie option to all sodas. Although Diet Coke was introduced in the 1980s, Diet Coke has a different set of ingredients and a distinct flavor from the original Coca-Cola. While Diet Coke is extraordinarily popular, Coke Zero was aimed to attract people who wanted the original flavor of Coca-Cola with the perceived health benefits of Diet Coke. Both Coke Zero and Diet Coke are zero calorie drinks, but Coke Zero feels more authentic.
Coke Zero is a Coca-Cola substitute that has zero sugar and calories. Because of this, Coke Zero does not have any significant source of nutrition, which can be good or bad depending on what you need. To sweeten this low-calorie soda, Coca-Cola uses artificial sweeteners, which are becoming increasingly common in healthy soda alternatives.
What Ingredients in Coke Zero Are of Concern?
Coke Zero is made with two popular artificial sweeteners, acesulfame-K and aspartame. While there are other flavorings and colorings that are combined to give Coke Zero that original Coca-Cola like quality, these two sweeteners are what Diabetics think about before drinking this soda.
What Are the Risks for Diabetics Drinking Coke Zero?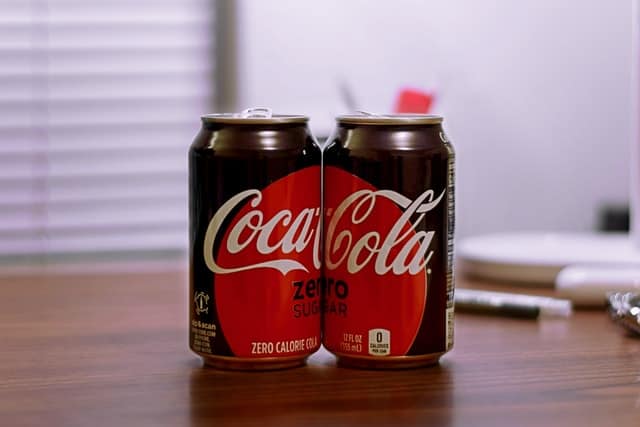 While there is a lot of research on this topic, there is, unfortunately, no definitive answer as to the full effects of artificial sweeteners on Diabetic people.
Before we break down the potential risks of both Aspartame and Acesulfame-K below, the use of artificial sweeteners themselves can still negatively affect your body. For example, while artificial sweeteners may not directly raise your blood sugar, they can throw off the balance of healthy bacteria in the intestines which in turn can affect your appetite hormones or your insulin sensitivity.
Aspartame: This common artificial sweetener is found in many diet sodas and other low-calorie treats such as chewing gum. While Aspartame studies have not shown a strong correlation to increases in blood sugar, it is known to have an increase in body mass index (BMI).
Acesulfame Potassium (Ace-K): This artificial sweetener is commonly found in conjunction with other sweeteners in snack foods and a variety of beverages. Here, a study describes that in an animal study, Ace-K was linked to weight gain and gut bacteria changes.
While the effects directly associated with Aspartame and Ace-K are not a clear indicator of a rise in blood sugar, this isn't the full story. Several studies show that diet sodas and other artificially sweetened drinks can still lead to an increase in Diabetes. Again, while there is some conflicting research, it's best to understand the risks and carefully determine how your body might handle these various drinks, including Coke Zero.
Artificially Sweetened Beverages & Risk of Type 2 Diabetes: This is an example of a 14-year study that observed over 66,000 women. The study concluded that there was a causal link between the women who drank artificially sweetened beverages at a higher rate and their risk of contracting Type 2 Diabetes.
Diet Beverage Consumption & Type 2 Diabetes: In this 2018 study, more than 2,000 people were observed to show the relationship between sugar-sweetened drinks and artificially sweetened diet beverages with type 2 diabetes. The results suggested that there was no significant benefit from switching from sugar-sweetened drinks to artificially sweetened drinks, effectively arguing against the claim that diet sodas are actually healthier.
While these studies above oppose the notion that diet sodas are healthier than regular sodas, the following research provides a different conclusion.
Middle-Aged Adults & Diet Soda Consumption: The researchers in this study took a look at Middle-Aged men and women who drank diet soda. They found that there was no correlation between increased diet soda consumption and the risks of prediabetes.
Although the results from these research studies conflict with each other, that doesn't mean one should ignore the possible downsides of drinking diet sodas as a diabetic. Each person's body chemistry and diabetic conditions act differently and thus can respond to diet sodas in different ways. Other factors like your weight, gut health, and amount of daily exercise can be a few of the many things that can decide whether diet sodas are right for you.
Other Potential Harms from Consuming Coke Zero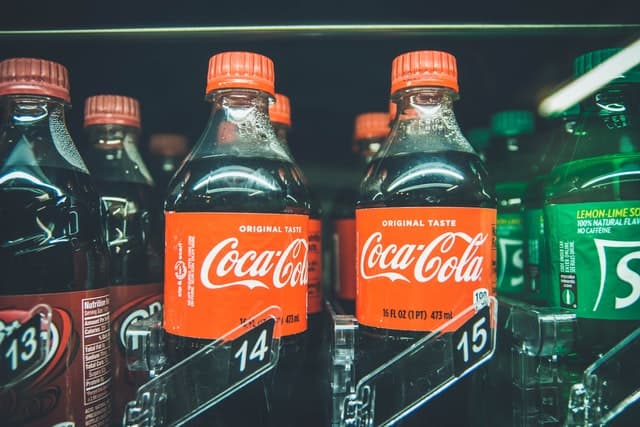 As a person with diabetes, often the main concern is your sugar levels. However, this is hardly the only thing that can affect your diabetes. Drinking diet sodas may not have a direct on your sugar levels, but they can affect other factors that worsen your diabetes.
Some studies show that drinking artificially sweetened drinks can often lead to an increase in heart disease. In one study, a substantial link was found between women who drank artificially sweetened drinks and an increased risk of heart disease when they had no prior history of these risks.
Additionally, the high phosphorus content in sodas can often lead to kidney damage, which may further complicate your diabetes. In this study, researchers showed that people who drank more than seven glasses of diet soda per week had twice the risk of kidney disease in the future.
As mentioned above, gut health is an increasingly popular health concern and one that diet sodas can affect. In both of these studies (research 1; research 2) scientists concluded that an increased amount of diet sodas in a person's diet can alter their gut microbiome, which is in charge of controlling a person's blood sugar content.
Finally, the last major common health concern when drinking diet sodas is the possibility of increased risk of osteoporosis. One study found that people who drink diet soda daily had a lower done mineral density.
It should be noted, like the research above, there is contradictory research that can be found. However, it's more important to know that these risks do exist and can affect you depending on your other health conditions. If in doubt, it's always best to drink these drinks in moderation and monitor your health to determine what you personally can handle.
So, is it Ok to Have a Coke Zero If I'm Diabetic?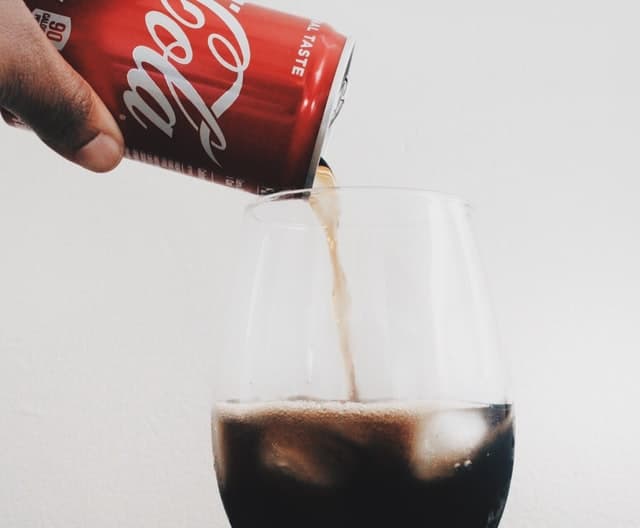 While the research can be contradictory, the ultimate decision is up to you. There are plenty of studies and doctors out there that can draw a strong relationship between normal soda and weight gain, diabetes, and other health issues. When switching from regular soda to artificially sweetened soda, you do lower the amount of sugar and calories you're intaking. However, as we've seen, this isn't the full story.
The increased consumption of artificial sweeteners such as Aspartame and Ace-K has been shown to cause weight gain and other health issues that can lead to aggravating your diabetes. So, while these artificial sweeteners don't cause an increase the sugar, which is the most important, they don't likely get the green light from every doctor.
However, this isn't to say that you should stay away from Coke Zero or other diet sodas. There is plenty of research out there that shows drinking diet sodas isn't the worst thing in the world and may not cause diabetes alone. While it's probably not the best idea to drink diet soda multiple times a day, every day, if you're looking to satisfy that soda urge, grabbing a Coke Zero might be your best option.
Alternatives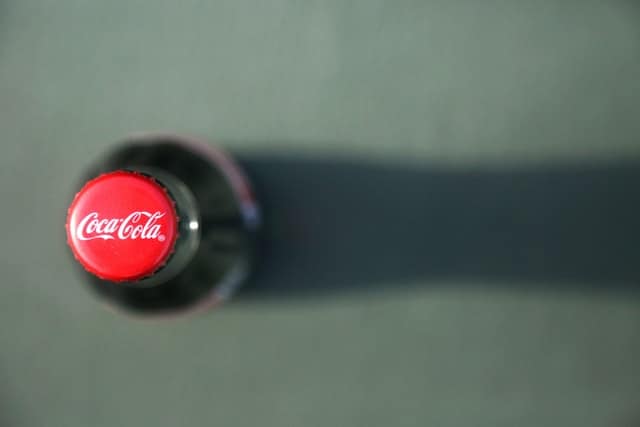 If you're drinking a Coke Zero, it's probably because you're a big soda drinker and looking to cut back on your sugar intake and calorie count. However, another option is trying to slowly replace your diet sodas with other drinks.
Some popular alternatives to soda can be iced tea drinks, infused waters, and black coffee. Tea, and coffee can be a great replacement as they have strong flavors and also contain caffeine. While increased caffeine consumption could also lead to other health issues, these drinks in moderation are the perfect substitute. If in doubt, look for decaf options or cut your drink with more water. Ginger ale may also be a good option.
The Bottom Line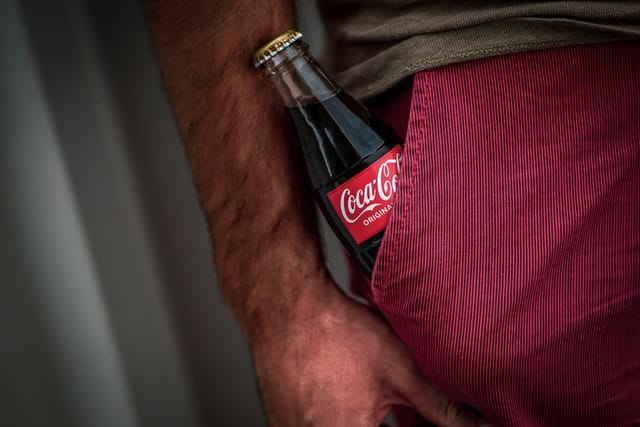 At the end of the day, whether you should drink diet soda is up to you and your primary doctor. Everyone's body is destined to act differently, and this is only confirmed with the amount of conflicting research that's out there. While there are clear indicators that diet sodas and even tea or coffee are not as beneficial for you as plain old water, with some moderation you should feel comfortable grabbing a Coke Zero, even if just for special occasions.