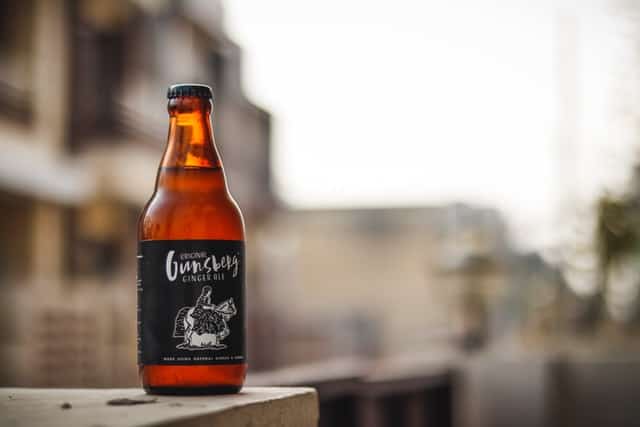 Being diabetic results in a change of lifestyle. It sometimes involves no longer doing things. It is eating something you didn't ever think you'd let up. It can be pretty frustrating. But to stick to the healthy lifestyle recommended for you, you want to know what food and drink substances are considered healthy and which ones are not. And one of the drinks you have questions about is ginger ale.
Typically, ginger ale which usually contains ginger root has been considered to have a lot of health and medicinal benefits like; helping to prevent nausea. Some people even combine the drink with whisky when stomach trouble comes knocking. Before we go further, let's debunk the fact that ginger ale is a healthy drink. Ginger ale is not a healthy drink. It doesn't matter that it contains ginger. Ginger ale is a ginger-flavored sweetened carbonated drink.
As a person with diabetes, you are to cut sweets and sodas from your diet. You should cut off ginger ale as well. It has been classified as soda.
What Exactly is Ginger Ale?
Ginger ale is technically a ginger-flavored soda. It doesn't contain all the healthy nutrients and benefits packed in ginger. Ginger ale is made by mixing carbonated water with sweetener (usually sugar, high fructose corn syrup, nonnutritive sugar substitute, or sometimes artificial sweetener) and natural or artificial ginger flavoring. Most times, caramel coloring, to achieve its color, and preservatives are added.
So, if you've been thinking ginger ale contains a high quantity of ginger, I'm sure you now know better. Although, there are more traditional styles of ginger ale made from yeast or ginger bug. A ginger bug is a fermented culture of sugar, water, and ginger or ginger root. Because the ginger bug is fermented, it produces beneficial bacteria and yeast that gives the drink natural carbonation.
There is a variety of ginger ale soda, they include:
1. Regular ginger ale: this includes the ginger ale soda and the fermented traditional ginger ale. That usually contains ginger flavor or starter culture, sugar or high fructose corn syrup, carbonation, and other ingredients unique to each brand.
2. Dry ginger ale: this ginger ale is produced to give a drier, spicier taste. This taste is achieved because of the way different manufacturers source their ginger root and process it.
3. Diet ginger ale: Many people are taken in by diet soda, believing it to be a healthier version of the original drink. Diet ginger ale is produced by using artificial or calorie-free sweeteners in sugar and high fructose corn syrup.
Negative Impacts of Ginger Ale To A Diabetic's Health
Hyperglycemia
Ginger ale contains an extremely high sugar content. People with diabetes are advised to limit their sugar intake to avoid skyrocketing their blood glucose levels. Even non-diabetics who consume this drink in high quantities are at risk of hyperglycemia. Drinking a bottle of ginger ale a day also amounts to more than 50% of your required daily calorie intake. It contains 36grams of added sugar, which is 72% of the daily value of 2000 calories.
The high sugar content is also a risk factor for obesity, cardiovascular diseases, chronic diseases, and the decline of type 1 diabetes into type 2 diabetes.
High blood pressure
Sodas, especially ones containing high fructose corn syrup, tend to have adverse effects on blood pressure. Fructose which is a simple sugar, increases the uric acid levels in the blood. Uric acid, in turn, inhibits the production of nitric oxide, which is essential to the flexibility of the blood vessels. When nitric oxide is reduced, blood pressure increases.
This happens because nitric oxide helps with vasodilation, which is the expansion of the blood vessels. So reduced nitric oxide results in vasoconstriction, which means narrowing the blood vessels, hence high blood pressure. Also, increased sugar consumption results in weight gain, and obesity is usually a precursor to high blood pressure.
High blood pressure and diabetes are not a good combination. It usually results in retinopathy (diabetic eye disease), nephropathy(diabetic kidney disease), and other heart and circulation disorders, strokes, heart attacks resulting in heart failure.
Chronic Inflammation
Increased blood sugar levels, high blood pressure, and excess abdominal fat result in chronic inflammation. Inflammation on its own is a good thing. It is the immune system's natural response to fight infections and injury. The immune system sends white blood cells to the site of infection or injury. The white blood cells release chemicals to fight against invaders, form plaque-like bandages, and then red blood cells initiate healing and repair cell damage. It is usually associated with pain, swelling, and sometimes fever.
Chronic inflammation, on the other hand, is an awful thing. Imagine feeling constant irritation, pain, and swelling in several parts of the body. It is also usually the cause of diabetic complications. High blood sugar levels trigger an immune response to the many damaged sites, form plaque-like bandages, and remain there when there's no improvement. The plaques later break down and spread through the body systems.
Since the inflammatory response is meant to fight against infections, they damage the cells, rupturing organs, resulting in death.
Diabetic Hyperosmolar Syndrome
This is a diabetic complication usually resulting from excessively high blood glucose levels, usually 600 milligrams per deciliter (mg/dL) or 33.3 millimoles per liter (mmol/L) or higher. It is characterized by the body trying to dispel excess blood sugar through the urine, and if left untreated, it usually results in life-threatening dehydration.
Benefits of Ginger That Is Not Present In Ginger Ale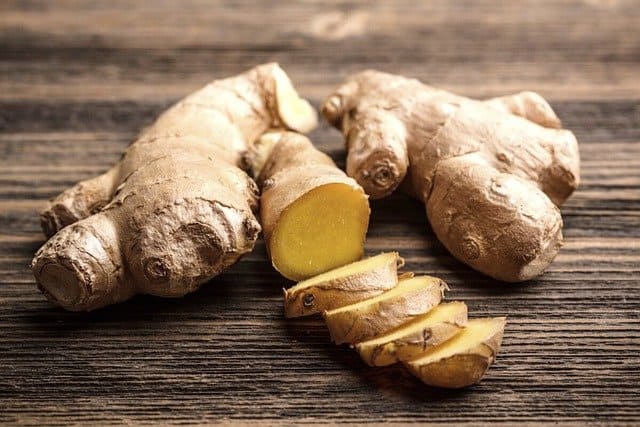 Ginger is beneficial to one's health, including diabetics, and unlike ginger ale should be added to one's diet. Some benefits of ginger include:
1. It contains antioxidants: ginger is high in antioxidants which help fight stains free radicals and prevent damage
2. Increased Insulin levels prevent blood sugar levels from increasing, hence helping you manage your conditions.
3. Decreased blood glucose levels
4. Decreased body weight and fat mass: Some people trying to lose weight add ginger to their diet as it helps people shed excess fat. When people with diabetes manage their weight, it prevents their condition from worsening.
5. Improves heart health: it protects the heart against forming blood clots, high blood pressure, and a high cholesterol level that usually results in heart attacks.
6. Anti-inflammatory properties: ginger has compounds that prevent or reduce inflammation in the brain and joints.
7. Helps against nausea: ginger contains gingerols and shogaols, natural compounds that help fight against nausea, stomach upset, stomach upset due to chemotherapy, or morning sickness during pregnancy.
Healthier Alternative of Ginger Ale
If you're craving something sweet or a drink that has ginger, rather than drinking ginger ale that has no nutrients, there are healthier options to try out like:
1. Ginger tea: a healthier version of ginger ale, giving you the original ginger taste and smell. Making ginger tea is not hard at all. You just have to brew ginger, either in its solid or powdered form, in a cup of hot water. You can also mix it with your lemonade, delicious and spicy. And you can also enjoy the many benefits of ginger.
There are also some other herbal tea recommendations like peppermint, chamomile, and others free from added sugars, calories, carbs, and antioxidants that help fight against cell-damaging antioxidants.
2. Sparkling water: There are lots of sparkling water from various brands, either plain or flavored. What's most important is that they're hydrating and also quench your thirst. It can also help you eliminate excess glucose through your urine, this way managing your blood sugar levels.
The daily water intake recommendation for men is 13cups which equals 3.08 liters, while that of women is 9cups, which equals about 2.13 liters.
3. Kombucha: a fermented beverage usually made from green or black tea with sugar, and SCOBY, has low carbs. Another reason it is perfect for diabetic patients is because it has antioxidant properties and probiotics, a bacteria found in the gut that is beneficial in improving blood glucose levels.
Although when you're buying it, you should check the pack because some brands add added sugar to their products.
4. Smoothies: if you haven't been taking smoothies before, you should probably start now, especially green smoothies. By drinking smoothies, you're not only hydrating but adding extra nutrients to your diet. And if you're taking a fruit smoothie, don't forget to keep the number of fruits used within your daily carb intake.
5. Seltzer water: If you're craving a carbonated drink, then seltzer water is the perfect alternative. This carbonated water is almost like regular water, with no carbs, calories, or added sugar, so it keeps you hydrated and maintains your blood sugar level. And it comes in various flavors you can choose from.
Conclusion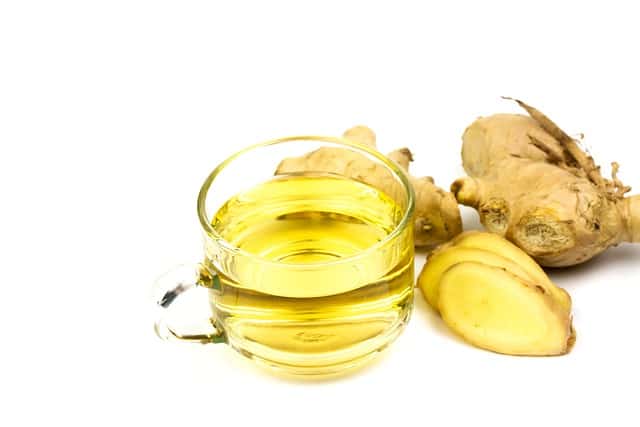 Ginger ale is not a healthy option for patients with diabetes. It adds no nutrients, increases your blood sugar level, and is high in calories. It only contains ginger flavoring, not ginger. Although ginger is very beneficial, ginger ale has little or no quantity of the many benefits of ginger.
Also, consuming ginger ale in large quantities usually result in complications. You can either have nothing to do with ginger ale again or treat yourself to it once in a blue moon.