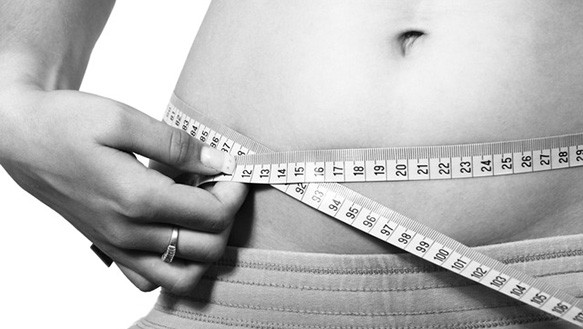 If you tend to gain weight just by looking at food but have a friend who can put away chicken tenders and French fries with a chocolate shake for dessert, and all that without ever going up a pant size, then you know how I've felt my entire life.

Some people have a pear shape and tend to carry weight around their middle, buttocks, and thighs. Others have a more muscular and athletic look. And there are those who look athletic while never participating in many exercises that would have them so fit.

It's easy to get discouraged when you go on a calorie deficit and diet by the plan, yet you still struggle to lose weight. Why is that? Why is it that some people seem immune to this?
What is it about your super thin friend that keeps them from gaining weight? In this article, we will explore the reasons behind why it is harder for some people to gain weight, even if they are intentionally not trying to lose or maintain their weight.
Is it metabolism, genetics or a combination of many factors? Can you change your metabolism? If so, how would you accomplish it? Let's see what Melanie thinks…
Melanie's story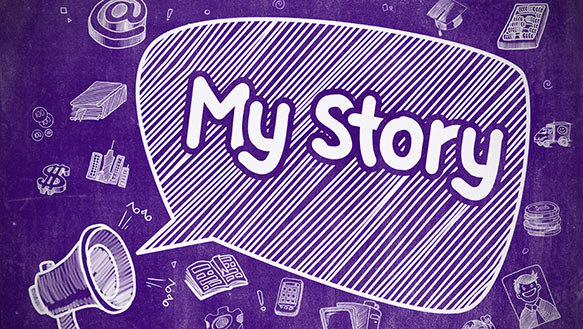 Melanie was on the track team. She had a best friend who ran with her. Sue ate from sun up to sun down. There never seemed to be an end to what she could consume in a day.
It was different for Melanie. She would eat once a day and still manage to gain weight. It did not matter how much she ran track, her legs didn't look as lean and fit as her friend Sue's. Melanie was always curious about what it was that made Sue's body different from her. She started to observe everything Sue did when they were together.
When they had an away track meet and shared a hotel room, Sue would be up walking around the room while Melanie lay around on the bed flipping TV channels. She observed Sue's eating habits. She would eat small snacks between her meals. Furthermore, she ate small meals, but she ate them often.
What is NEAT?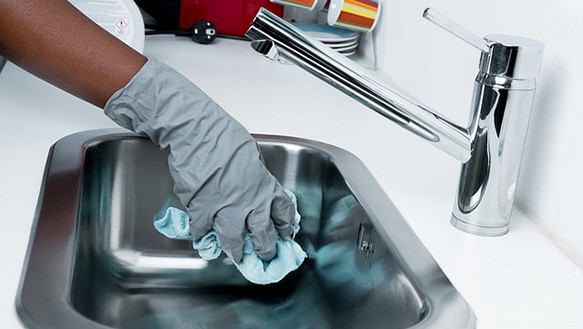 NEAT is an acronym for Non-Exercise Activity Thermogenesis. You know your slender aunt who can't seem to sit still? As you take your dishes to the sink, she cleans them off, puts them in the dishwasher and mops up any food on the floor. She then heads out to the garden, where she works for hours.
You aunt is practicing NEAT. While you were sitting watching your favorite TV show, and not moving very much at all, with snacks by your side, your aunt was busy moving. She was fidgeting and cleaning, pacing back and forth, and the like.
All this extra activity can burn quite a few extra calories in a 24-hour period. But is her figure really due to the method of never sitting still that these people practice, or is it partly genetic? Let's explore…
Is it real?
Yes, it is real. When you move more, you burn more calories and double your metabolic rate. Research has been conducted looking at the likelihood that those who participate in NEAT are moving more, and therefore, are more active. They are unlikely to spend any more time than you do at the fitness club.
It may sound too good to be true, but, fidgeting and generally moving around often does work to increase metabolism and burn extra calories. You will burn about third more calories by moving around all the time and fidgeting than you will burn by sitting still.
That's for instance, 3,000 calories as opposed to 2,000 calories burned in a day.  That's the extra calories you consumed when eating some of your favorite foods. That wiry little friend who's bouncing off the walls may be on to something.
If you don't think that NEAT is something that you do all the time, and you would like to start incorporating in your lifestyle, try the following few activities that may help you to practice the principles:
Walk around the house while talking on the phone
Clean your own house rather than hiring a housekeeper
Mow your own yard instead of hiring someone to do your yard
Get up and move around every ten minutes
If you watch TV, stand up and walk around during commercial breaks, or stop your DVR
Purchase a standing desk to work elevated
Purchase an exercise ball to sit on at work, which works core muscles and helps with balance
While working at a desk, take frequent breaks to walk around talking on the phone to clients, or get a co-worker to take a walk with you
Fidget at your desk, and perform chair exercises
Use a pedometer and set a goal at 10,000 steps per day
Why is it your friend stays skinny and you gain weight?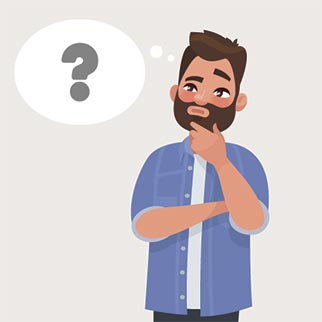 There are a host of factors that play into why one can easily gain weight while their friend stays slender.
Lean muscle tissue and body composition
What else do people who stay thin and move around more have in common? On one hand, people who can eat and eat and never gain an ounce of weight generally have a higher percentage of lean muscles as opposed to fat in their bodies.
Muscle burns calories faster than fat when your body is at rest and in motion. If you desire to raise your metabolism higher, the Center for Disease Control (CDC) recommends building more lean muscle tissue, which will raise your metabolism by up to fifteen percent.
Lean muscle tissue is especially beneficial for times of famine when we are unable to get needed calories. In these times, our body's metabolism slows down, and it's likely that we will hold on to any fat stores for energy.
As time goes on during a famine, if we don't get needed nutrients in the form of food, our bodies then pull energy from our excess fat stores. Therefore, the photographs of people in concentration camps show victims with muscle wasting, as after the fat stores are gone, then the muscles waste away as well.
If you work to build lean muscle and practice moving around more, you can see how it pays off when it becomes easier to control your weight. Building more muscles will also help arthritis, brittle bones due to osteoporosis and lower back pain.
You will likely need to perform exercises that work all muscle groups such as squats, aerobics, sit-ups and push-ups to build your core muscle strength. You will want to talk with your doctor before starting any new activities. 1
To give you an idea of the other way around, where one has more fat than muscle, a person in an obese category tends to have enough extra fat to live off for one year in the case of famine or negative calorie consumption.
Research has concluded that with people who tend to overeat, approximately 80% of the consumed excess calories get stored as extra fat, therefore, losing the rest heat. This results in overfed fat cells which grow bigger and provide a storehouse of energy.
It is considered that people who are considered obese tend to have stored enough fat that could last for a year or more compared to lean athletes who may have a month's worth of stored fats for fuel. Therefore, if you may, during the times of severe illness or starvation, fat can prove to be advantageous for the body's survival.
Burning more calories than consuming them
It's not always just a matter of burning more calories than you take in. It seems to be a combination of factors, including genetics, whether you practice NEAT and some other factors.
Drinking fewer calories
It could also be linked to what you drink, such as calories from coffee drinks, diet sodas, and sugared drinks. If you take in 1,000 calories in drinks alone in one day, it could be contributing to your gradual weight gain.
Basal Metabolic Rate (BMR)
The number of calories that you burn while at rest and not taking in food is termed as your Basal Metabolic Rate or BMR. People with a low BMR are thought to gain weight more easily, due to a slow metabolism.
Low Thermic effect of food
When you overeat, it increases the thermal effects of the food. Therefore, the energy needed to digest the food and move it into fat stores for later use. Overeating and raising the thermal effects of foods make you gain weight. People who stay slender and never gain an ounce tend to have low thermal effects.
They perform purposeful exercise
People with a thin build and muscular physique tend to always perform exercises that keep them moving. They are by far more active and are more likely to run, walk, or otherwise participate in activities that get them out and moving more than people who tend to gain weight more easily.
They may have an awareness of how food affects their body
People with a thinner frame tend to watch what and how much they eat more often than their friends who gain weight.
They may prioritize maintaining their weight and love losing it
These friends of yours who stay the same weight their entire life may also be working to lose weight as they gain it pound by pound. They tend to balance it out. Though you see them having a double Chili-cheese with fries on one occasion, they may be fasting or eating salads for the next several meals.
Getting enough sleep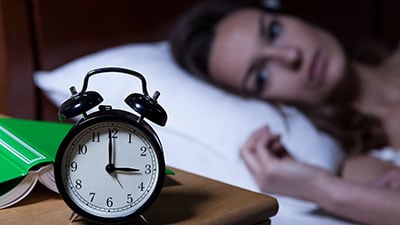 People who tend to sleep well also tend to have better metabolisms and be able to keep weight off easier. A good night's rest shouldn't be underestimated for helping our metabolism go as intended.
Genetics/DNA might be one of the reasons
Though we try and try, sometimes our genetics override all. When we work to make our pear shape an hourglass shape, we may look at photographs of our mother with the pear shape and realize that this was the way we were born. It's in our genes. There are some things we just can't change. The main thing is to be your best self and make decisions to stay fit and healthy. Trying to achieve the same body as your slender friend isn't important. It's being your best "you" that matters.
It's true that around 40 to 70 percent of our metabolism and how our body stores fat may be due to our genetics. Some people are more likely to become obese if they have obese family members, although how much is due to the eating and activity behaviors of the family is unsure.
If we are conditioned by our families to comfort ourselves by overeating, then it may be that the overeating behavior is more related to our environmental conditioning than to our genetics. Sometimes, it's hard to say what came first, the genes or the behaviors to eat in excess. 2
There may be medical reasons why your friend is thinner than you
It could be that your friend has Type 1 Diabetes, which may cause them to be thinner. It could be that they have a thyroid or other hormone deficiency that makes them unable to gain weight.
They could also be struggling with an eating disorder such as anorexia or bulimia that's causing their issues. There are some topics that people are not comfortable discussing in the open. Some people also lose weight because of lost appetite due to a difficult relationship problem.
Higher Hormone Sensitivity
Hormones play a significant, but often overlooked role in regulating body weight. For example, individuals with higher leptin sensitivity tend to have an easier time losing weight and controlling cravings. Leptin, also known as the "starvation hormone," is a protein that tells the brain if you have enough energy stored in your fat cells to complete your normal metabolic processes, such as breathing, circulating blood, etc. 3
Further reading:
Over to you
Do you know someone in your life who sounds like Melanie's friend Sue? What are your thoughts on this topic? We would like to hear from you so please leave your comments in the box below.