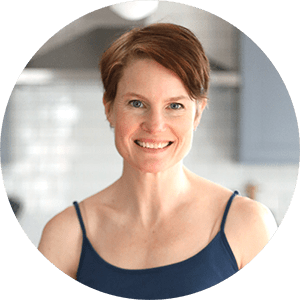 Got questions about carbs or keto diet? This interview with Carolyn Ketchum will answer some of your questions. For more information visit her website https://alldayidreamaboutfood.com/

1. We are seeing an influx in the numbers of people following a ketogenic diet. What, in your opinion, is attractive about the diet that so many people are choosing to go on it?
Answer: I think for many, it's a last resort option. They've followed low fat diets and they haven't worked, and now they're willing to try something else, something completely different. It's a hot buzzword right now so it's getting a lot of attention and many people are excited to try it.
2. Carb is a staple food that is part of everyone's diet and it is found everywhere now. Do you have any tips for those who are finding it hard to replace carb with other alternatives?
Answer: It's pretty simple, really. You have to make a clean break from carbs like white bread, starchy potatoes, sugar, etc. The best way to do that is to find recipes that re-create your favourite comfort foods with much lower carb counts. Yes, you can have pizza and bread, it's just not going to be the pizza and bread you are used to. And that's okay!
3. The main concern anyone ever has when they go on a new diet is the sustainability of that diet over a long term. What advice do you have for the people who are in it for the long haul?
Answer: Don't view it as a diet. View it as a lifestyle. "Diets" are short term fixes, whereas a lifestyle is something without an end date. You commit to it and while you may fall off the wagon sometimes, the trick is to get right back on as quickly as possible.
We highly advise reading the following articles:
4. What inspired you to get into this lifestyle? Did your education play a role in shaping your life journey?
Answer: My diabetes was the motivator. I really refused to go on insulin and after a little research and reading, I knew a low carb diet was the only way to go.
5. You have so many low carb recipes on your blog. Where do you get the inspiration for your recipes?
Answer: I get plenty of inspiration from conventional recipes, sugary cakes and treats that I can't wait to see if I can make into a low carb version. And sometimes it just comes to me out of thin air. When you love to cook and bake, you get inspiration everywhere.
6. Your keto recipes call for low carb instead of no carb. What is the difference between the two? And which one is safe for people to follow?
Answer: I am really not qualified to say which is the safest route for any individual. But I do believe in eating plenty of non-starchy veggies, nuts, and seeds, and getting my carbs that way.
7. What do you tell people who don't think following a keto diet is healthy or sustainable for a longer period of time?

Answer: Well I've been doing this for 7 years and I am in fantastic health. So the proof is in the low carb pudding.
8. You've written for websites about diabetes and you have had gestational diabetes in the past. How did the keto diet help you with your struggles and how do you use those experiences to help others who are struggling with diabetes?
Answer: I have a huge following of diabetics, both Type 1 and Type 2. I share my story with them and I am open about my own choices. While I can't tell them what to do, sharing my experience always helps.
9. For those who are afraid of making any drastic changes to their lifestyle, how do you recommend they ease into a healthier and more active routine?
Answer: You can try easing into it, but often times jumping in with both feet works best. Saying goodbye to old habits and making a clean break can be refreshing and inspiring.
10. Fats have gotten a very bad name in the diet community. What are your thoughts on fat and how do you incorporate them in your recipes?
Answer: I think that's changing dramatically as we watch. After the dietary guidelines on cholesterol and saturated fat began to change, people began to realize that we've been mislead for quite some time. I utilize fat liberally in all of my recipes and I think it's very healthy.
11. All I dream about is food has so many followers. What is your secret for keeping them coming back for more?
Answer: Making seriously good food!
12. Where do you see yourself being in the next 5 to 10 years? Do you think you will still be writing your blog and more books on the keto lifestyle?
Answer: I sure hope so. I love this lifestyle. As I outline in my cookbook The Everyday Ketogenic Kitchen, I am so happy I found this way of life and I wouldn't go back, even if my diabetes disappeared tomorrow!