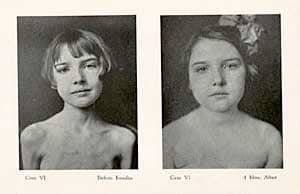 The word 'Diabetes' comes from the Greek word that means "pipe-like" or "to pass through". Not many people realize that it is responsible for claiming the lives of people for over thousands of years. In the body of someone with diabetes, they are unable to use the nutrients in the food for energy, this causes extra glucose to collect in the blood as well as the urine. Food then simply just "passes through" their body and does not absorb any nutrients. Before the discovery of insulin, diabetes was a fatal disease.
Treatments Throughout History
The Egyptians treated people with diabetes by using a combination of water, bones, lead, wheat and ground earth.
In the 19th and 20th centuries, opium helped to reduce the pain and despair that was felt by dying patients with diabetes.
In the 19th century, doctors also tried other common practices of healing such as cupping, bleeding and blistering.
The starvation diet was regularly prescribed to patients with diabetes prior to 1922.
The Prognosis of Diabetes Before Insulin
Imagine being a doctor, who got into the field of medicine to treat and heal patients, but after countless tries they always failed to treat patients with diabetes. Children began to waste away, suffering to take their next breath right before their very eyes and there was absolutely nothing they could do about it.
Before the discovery of insulin, this was the very fate for patients young and old diagnosed with this deadly disease. Adults typically lived under two years, while children rarely lived longer than one years' time. They suffered greatly with blindness, loss of limbs, stroke, heart attacks, kidney failure and eventually death.
Diabetic patients who used the starvation diet as their treatment method were painfully malnourished, and typically weighed less than 70 lbs.
Starvation Diet or Restricted Calorie Diet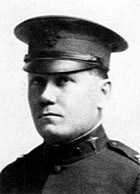 Frederick M. Allen was the first person to realize that diabetes was more than a problem with high blood glucose levels, but it was a metabolic disorder. Allen helped to provide the best therapy for those with diabetes before insulin, this was known as a restricted-calorie or starvation diet.
The diet provided mainly protein and fat nutrients and restricted carbohydrates. Between the years of 1914 and 1918, 100 patients were treated at Rockefeller Hospital with this method. Other doctors also began prescribing patients with this diet including Elliott Joslin, known as one of the most prominent figures in America for Diabetes. With the starvation diet, patients were given an extra 1 to 2 years of life, but what kind of life did they really have?
Allen's Basis for this Treatment
Allen based his treatment of restricting calories and carbohydrates on his experiments with dogs, cats and hundreds of other animals who he induced diabetes in by removing a part but not all of the pancreas.
For over 30 years, scientists knew by removing the pancreas from a dog it would create sudden and severe symptoms of diabetes. Allen's approach at removing only a portion of the pancreas, created a milder form of diabetes more like that of diabetes commonly seen in humans at this time.
He then worked to control food intake and measure the glucose levels in their urine to investigate how these animals with diabetes metabolized the carbohydrates, protein and fat in the food. The results of this study was published in the year 1913 and caught the attention of the Rockefeller Institute. Rockefeller Hospital focused on metabolic diseases as their primary research, because of this Allen was recruited to continue his research.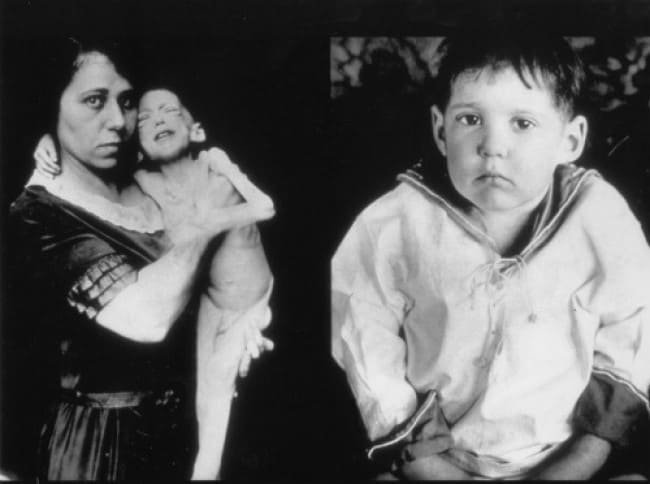 Far from a Cure
Allen's diet treatment was nowhere near a cure. It took patients with diabetes to the brink of starvation for the ability to work to control their disease. Many patients sought this treatment method, even though it was painful, it did help to extend their lives. This treatment method also enabled many patients to live long enough to be on the receiving end of the newly discovered insulin when it was available.
In 1918, Allen left Rockefeller to start his own treatment clinic of diabetes and metabolic disorders. After insulin was discovered, he was one of the first doctors who received samples to try on patients before it was widely distributed.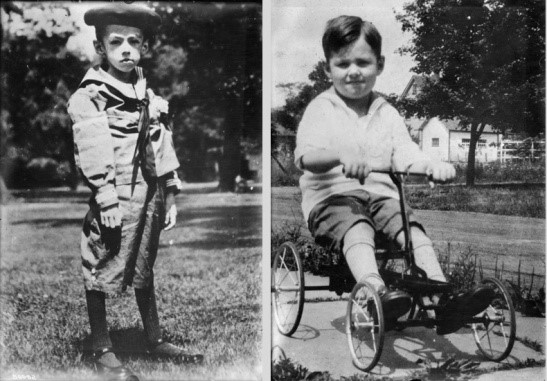 The Discovery of Insulin
The discovery of insulin was one of the most incredible movements throughout diabetes history. It is one where those on the brink of death, who fell into diabetic comas were awoken from their deathbed right in front of everyone's eyes. It was truly a magical moment in history.
Many scientists tried unsuccessfully to prepare extracts from the pancreas to lower blood glucose levels. However, these scientists were unsuccessful in removing toxins and impurities from their extractions. In test animals they worked wonderfully, but they could not test these substances on humans with toxins in them.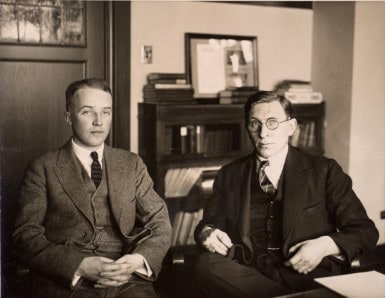 A young orthopedic surgeon by the name of Frederick Banting, was given a laboratory in 1921, by J.J.R. Macleod who was the head of the physiology at the University of Toronto. Bantings mission was to investigate how pancreatic islets functioned.
Along with a student assistant named Charles Best, and a collection of canine subjects, they were able to tests the hypothesis Banting came up with. He believed the true answer laid in the islets of Langerhans where he thought they produced a secretion which helped to regulate the metabolism of glucose. During their experiments they produced an extract from the pancreas that was able to reduce hyperglycemic levels in the dogs. They then developed worked to develop an extraction procedure without the need for duct ligation. This extract was now made from a cow pancreas. This was the first extract that was able to be purified enough for use in human subjects and boy was it amazing.
Hailed as being one of the biggest events throughout the treatment of diabetes history, this discovery by these two young men changed the course of diabetes treatments forever and gave patients their lives back!
The Need for Distribution
On January 23, 1923 a patent for insulin was received. The three discoverers of insulin, Banting, Best and Collip decided to sell their patent rights to the University of Toronto for $1.00. They wanted insulin to be widely available to those who needed it and did not wish to make a profit off of their discovery. Patients coming back from the brink of death and being able to live a full life again was reward enough for them.
Wrap-Up
The discovery of insulin helped to keep patients with Type 1 diabetes alive so that any complications they suffered from later in life (blindness, renal or cardiovascular) were much better understood. The unexpected turn of events to the discovery of insulin, patients with diabetes lived much longer and passed down a hereditary component of type 1 diabetes to their children. This brought about a rapidly increasing number of patients with diabetes in future years.
In the year 1926, John Abel of John Hopkins University was able to prepare the first crystalline type of insulin. Then by the mid-1950s, the molecular structure of this insulin was then discovered by Frederick Sanger. Now through genetic engineering, insulin can now be made in unlimited quantities as human insulin instead of the insulin of another species.
TheDiabetesCouncil Article | Reviewed by Dr. Jerry Ramos MD on May 21, 2020