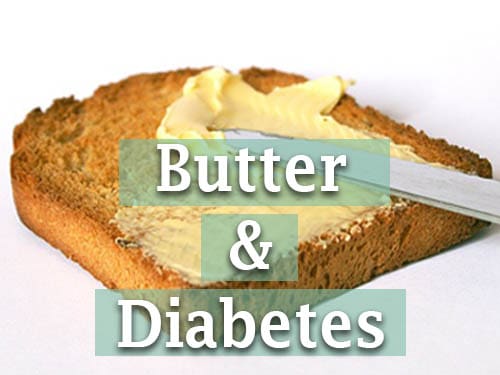 Despite the fact that health professionals for years have recommended reducing its intake, butter intake is still quite high, at 23 sticks per American per year. Its creamy delicious goodness just has not gone away. But is butter making a comeback in the nutrition science world? Is it really not as bad as we once thought? Although it was vilified in the 1980's and 1990's, has it been pardoned from its unhealthy label?
History
Butter has always been a staple in the American diet. In the 1920's, Americans consumed approximately 72 sticks (18 pounds) of butter per year. The Great Depression hit and then World War II, with these events causing a steep decline in butter consumption with a concurrent rise in margarine use. Butter continued to decrease in the American diet throughout the 1950's – 1980's. At that point, the role of butter stayed fairly steady at around 20 sticks (5 pounds) per year. Rising intake just recently started in the 2010's decade.
Nutritional Content

Butter is 100% fat, meaning all of the calories that butter provides are in the form of fat. One tablespoon of butter contains 102 calories, all from the 11 grams of total fat. Looking at the fat content more closely, that tablespoon of butter contains 7 grams of saturated fat and 3 grams of monounsaturated fat, as well as approximately 31 mg of cholesterol.

Is Butter Recommended for Diabetics?
For years, saturated fats in butter and other foods were discouraged because of the strong association with cardiovascular diseases. Eating a diet high in saturated fat raises blood lipids, increasing the likelihood that arteries will be occluded by the lipids and eventually lead to serious complications such as heart attack and stroke. This is a known scientifically proven fact.
The American Heart Association still recommends a lower intake of saturated fat (5-6% of total calories). For a person needing 2000 calories per day, this equates to only 13 grams of saturated fat per day. That's less than 2 tablespoons of butter, not including saturated fats in other foods such as cheese, milk, meats and poultry.
Keep in mind that these recommendations are for ALL Americans, not only diabetics. Since diabetics are more prone to cardiovascular disease, it makes sense that they also heed this advice.
Many new articles online and elsewhere will make claims that eating butter every day will stave off diabetes, cure diabetes, or reverse diabetes completely. These claims are unfounded and not researched thoroughly to date. While it is true that butter and other fats do not directly impact your blood glucose level, like carbohydrates will, they have other long-term proven concerns.
The high-fat, low-carbohydrate diets are not the answer for lifelong glycemic control. Why?
They eliminate complete food groups causing you to miss out on valuable micronutrients.
They have high amounts of saturated fats making you more susceptible to hyperlipidemia and its long-term consequences.
They do not provide you with the energy your body needs through healthy carbohydrate containing foods.
They have potential long-term issues such as kidney dysfunction, kidney stones and osteoporosis.
I advise these articles for more info on diabetes:
Is Margarine Better?
The answer to this seemingly simple question is "yes" and "no." With thousands of margarine types and brands in the supermarket, this question needs some explanation. Margarines can be made from synthetic fats, meaning that in a food lab vegetable oils are chemically altered to make them more shelf-stable, more solid, and more usable for cooks. This is why margarines are in a solid form instead of an oily liquid form. Some chemical processing leads to the production of trans-fats, which are also linked to cardiovascular diseases. Using a margarine high in trans-fats is not much better for your body than butter.
Some margarines are mixed with butter and sold as "light" butter, or "canola oil / butter spread." Depending on what type of oil is used in the margarine, this can be a healthy and tasty alternative to straight butter. Monounsaturated fats in olive oil and canola oil are considered heart healthy. Using a spread that combines butter and olive oil provides the user with the taste of butter and the heart healthy fats of olive oil.
Reading food labels is key when choosing a margarine spread. Look for those that have a lower amount of saturated fat, a higher amount of monounsaturated fat, and a medium amount of polyunsaturated fat.
Conclusion
Butter does not need to be completely avoided, but it is also not a free-for-all. Amounts should be limited, yet enjoyed. This advice holds true for all individuals, not only those with diabetes.
Can a diabetic eat butter?
Yes! Limited amounts of butter can fit into a well-balanced diet for diabetics. According to the American Heart Association guidelines, 5-6% of total calories can come from saturated fats. This is approximately 2 tablespoons of butter. Remember that this includes butter used in cooking, or saturated fats from other food sources such as cheeses, milk, beef, poultry and other meats.
Does butter cause diabetes?
Absolutely not! No scientific evidence to date links a cause and effect link between butter and diabetes.
Which type of butter is good for diabetics?
An unsalted butter is fine for diabetics. A butter / olive oil spread is also a great alternative for reducing intake of saturated fat, while maintaining the tastiness of butter.
Does butter have sugar?
Butter does not contain significant sugar. Butter is made from milk, which contains lactose, or milk sugar. There is a negligible amount remaining in butter after processing, but not enough to raise your blood sugar level.
What is ghee and does it have sugar?
Ghee is a type of clarified butter, meaning that the liquid is removed from butter while it simmers over a heat source. It is traditionally used in Indian culture and cuisine. The nutritional content of ghee is essentially identical to butter, with 100% calories from fat, mostly from saturated fats. Therefore, ghee does not contain significant carbohydrate.
Can a type-2 diabetic eat lightly buttered potatoes at dinner?
Sure! The butter allowed in a diabetic diet can be used in any way the person wishes. Whether butter seasons sautéed vegetables, spreads on whole grain toast, or flavors roasted potatoes does not matter. It is the total amount of butter and saturated fat that should be paid attention.
What about almond butter or peanut butter?
Butter made from cow's milk is not included in the processing of nut butters. Nut butters are essentially finely ground up nuts. Sometimes oil from the nut is added to achieve the right consistency, or salt is added for flavor. Added sugars in nut butters should be avoided.
I hope this article helped clear the relationship of butter and diabetes.