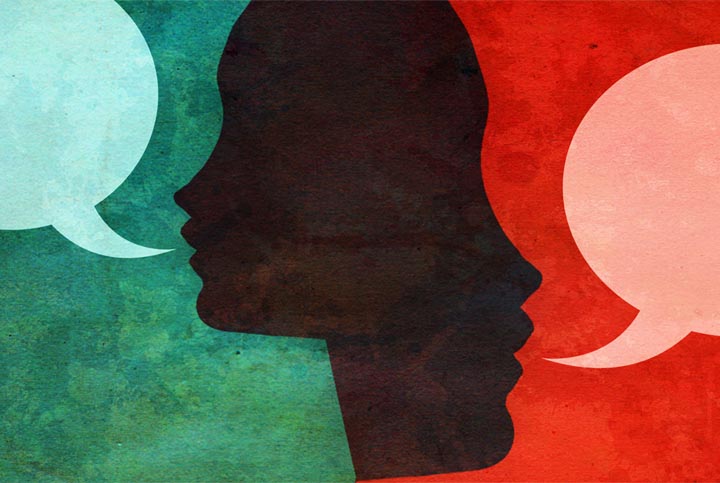 When you or your loved one was first diagnosed with diabetes, it was probably an entirely new world for you.

After you get used to living a life with diabetes always in the background, it can be interesting to hear the thoughts of others when they find out you have diabetes.
Some of them can be heartwarming, rude and even down right hilarious.
I recently talked with members of the Diabetes Online Community to find out what types of responses they have encountered when others found out they had diabetes.
Read on, you'll laugh, you'll cry and you may even want to scream at the monitor.
Devin Neely: "But you're not fat?" Or "I've heard there's an herbal cure" or my favorite, "oh no you're too young".
Cynthia Doyal: Cinnamon. Always the cinnamon.
Christina Mitchell: My 8 year old daughter gets the fat comment all the time especially at school. She is 4'4″ and 65lbs.
Mary Reagan: Oh but you don't have to do shots anymore do you? (duh….)
Jace Shneyderman: When I was first diagnosed and went back to school, someone said "you have diabetes? You're not fat…. well you're not THAT fat…" I was always chubby and after diagnosis (and obviously weight loss from being sick) I was at my skinniest. Really not the best for a 12-year-old self-esteem.
Sam Mich: I've been asked if they can get it from sex.
Rhonda Hulsey Robertson: I have been told (all you got to do is not eat sugar) I wish it was that easy.
Kate Dillard: You're so tiny how did you get it… My (family member) has it do you take pills? Oh I couldn't give my self-shots or poke myself… If you eat just vegetables and exercise and drink only water it will go away… I've heard basically every line in the book.
Rianne Ferguson: I was 2 days after diagnosis, literally no fat on my body and just skin and bones and someone said gastric bypass surgery would cure me.
Stephanie Lucking: I had a registered nurse ask me if my insulin pump was a Walkman.
Amber Loyd: Just had a registered nurse at the ER become so fascinated by my insulin pump. She said she been a nurse for 19 years and never have seen one. Had to keep my thoughts to myself.
Alexzandra L Doty: People always say oh i couldn't poke myself every day. I think they just don't know what to say. I used to be deathly afraid of needles. After i had my son they came to draw my blood and the guy laid everything out on the bed and I panicked and knocked everything off. They never got my blood. So don't tell me you couldn't poke your finger every day or use those TINY needles. If you had to you would. I usually just shake my head and say yeah. It sucks. lol.
Carrie York Havranek: I was trying to clarify with someone that I was T1, not T2. When she responded "Oh, so you were fat as a child too " I just walked away.
Nicki Moomaw Sabin: I sometimes wear my pump clipped to a sweatband on my leg, someone saw it and asked if it was an ankle monitor. Thanks right, I'm a criminal.
Jana Russell: One time I stayed over at a friend's house. I forgot to bring my insulin. Her mom, no joke, asked me if I could eat some mayonnaise in place of my insulin. Ummmmmmm. No.
HF Carraway: Rude awakening the first day I brought my 9-year-old back to school after his hospital stay at diagnosis. Saw on his previous year's science teacher in the hall and told her he had been diagnosed. She smiled and said: "Diet and exercise!"
Nyx Cole: You can't be hypo unaware it's not possible to have that (from a T2 nun the less).
Jennifer Miller-Strandberg: I don't really have many experiences like that, but the things that stick in my mind are:
a kid in my class asked if it was contagious. But we were in 2nd grade, so no biggie.
my mom said that my elementary school nurse called and asked if I was still diabetic.
when i was little & staying at my grandparents while my mom was at work, my aunt kept talking about taking a walk to the ice cream place. The whole way there and back I was psyched for some ice cream (it was never a big deal treat- if there was ice cream being had, I had it, too). When it was time to eat it, she told me I wasn't allowed to have it, and I swear she was mad because I was crying!
Deanna McCarthy : "I have to give my cat insulin shots" – nurse in hospital during my diagnosis. Greatttttt She can TOTALLY relate… right
Chrissy Sauder: Yesterday my Dad says… Diabetes is no big deal you just have to check your sugar and eat right. I'm not going to lie I totally flipped out.
Whitney Gibson: Have you tried losing weight?
Whitney Gibson: I thought you were diabetic. Should you be eating that?
Lisa Overton: "What's that (points to pump tubing)???? How can you live that way with something attached to you?"
If I didn't have it is get sick and die. some people​ just don't understand.
Kristie Cleaver: Just took one of my children into the pediatrician b/c she's starting to show signs of diabetes. Drinking HUGE amounts, going to the bathroom every 2 min (no wonder with the drinking, I know, being really tired & flushed all the time, and I got some high bg readings when I tested her with one of my spare meters. The ped. didn't even check her bg, did a urine test and came back with, "no sugar in the urine. Protein is present and oddly it's very diluted". No kidding… However, based on this visit's findings, no way she is diabetic or headed that direction. Then he argued with me about being T1 or T2 myself b/c I was "j.u.s.t diagnosed as a middle-aged adult 2/5 yrs. ago."
Alison Van Deusen: An orthopedic doc just TODAY said, oh I've never heard of children getting diagnosed that young before (I was 1), I didn't know it was possible. Wait, seriously??
Taylor Deves Samples: When my daughter was in the hospital the day after diagnosis she wanted to go to the play room and a mom in there had the good or bad one question. I just wanted to cry and smack her at the same time. I've never once told her that her type 1 diagnosis is a bad thing, we just have to give her insulin to keep her healthy and check her finger to make sure she stays healthy. Some people are just so dang rude.
Carrie Roettger: Right after my kidney disease was diagnosed I got stopped by someone at Walmart who'd noticed the tape on my chest for my port. We talked for a minute and I told him I have T1D and he then proceeded to tell me that if I added flax seeds and nopales (prickly pear) to my diet I'd be cured. That same visit I got prayed over twice by 2 other strangers.
Amanda Marie Staley: I was married when I was diagnosed, the family was very religious. The father in law told me I was being punished for my husband's wrong doings (it was his step dad/ way messed up family) and my husband (at the time, proudly divorced) told me he couldn't understand why I wouldn't accept my healing and throw my insulin on the alter.
Carrie Roettger: My husband and I met the pastor of a church while I was still in the hospital after being diagnosed. He invited us to come to his church the Sunday after I was discharged and we agreed. He had seemed so nice and supportive. His sermon that week was about how a catastrophic illness was God's way of "giving you a little spanking" to get you get you back in line. We never went back to that church.
Liz Molitor: Just thought of another one… My doctor after she diagnosed me told me I could come off insulin if I got my A1C low enough. Is this true for anyone? Because last time I checked the dead organ floating in my body says otherwise.
Katt Dodson: 'You don't look diabetic'
Leann Warren: Charcoal could reverse T1D…..HAHAHAHAHA!!! had a good laugh.
Erica Soder: "Should you be eating that?" is the most common. That or "your diabetic, you need to eat" lol I don't have a problem when people say things cause I know it's because they care, however when it is repeatedly said even after I explained what type one diabetes is I get a little "testy" …. my most common response is "no, nobody should be eating the unhealthy sugary birthday cake, yet here we are. enjoying it together! "
JoLeigh Schimenti: Is that the bad kind….
Roisin O'Brien: A girl in my college class, who is part of an ambulance crew, told my friends who had asked me what to do if they found me unconscious, that they should give me insulin! I was stunned into silence and told her that she could kill me by doing that, to which she replied that that is what they are taught as part of their ambulance training. I told her that they were teaching her wrong and then turned to my friends and showed them how to check my blood. That shut her up pretty quick!
Lucie Lapalme: One girl did a comment about being a woman and why would a woman have issues with sexuality …and I am going what feeds your privates food??? duh blood so what do you expect………grrrrrrrrr
Caroline Kaufman: "But isn't that for fat people?"
Erica Soder: Oh here is another good one… I just had a baby and when I was pregnant people always asked, "does the baby have diabetes?" I'm not saying that that isn't possible HOWEVER it was annoying.
Taylor Deves Samples: Diabetes educator kept telling us that her dog is diabetic and every time he gets a shot of insulin he gets a cookie. Had my 3-year-old type 1 telling me that's not fair that the dog gets a cookie each time and she doesn't.
Jim Murray: When I was dx'd, I figured I could beat it. The next day I told a big, tough coworker, and he got really sad, and said "I'm so sorry". That's the moment I realized this was slightly more challenging.
Dalene Morgan Becerra: To stop eating sweets and to exercise more!
Deanna McCarthy: "Better lay off those sweets"
"I was reading an article and they found a cure for diabetes" "oh really?"
"Yeah, exercise and eat Cinnamon"
"oh so that's supposed to regenerate my dead beta cells?"
"Wait, what?"
If you've encountered an interesting comment, piece of advice or just a look from someone when they found out you had diabetes, let us know in the comments below. We're all here to support each other and listening to the experience of others to learn we are not alone is always comforting.
Disclaimer: The views and opinions expressed in this article are those of the contributors and do not necessarily reflect the official policy or position of TheDiabetesCouncil.com.