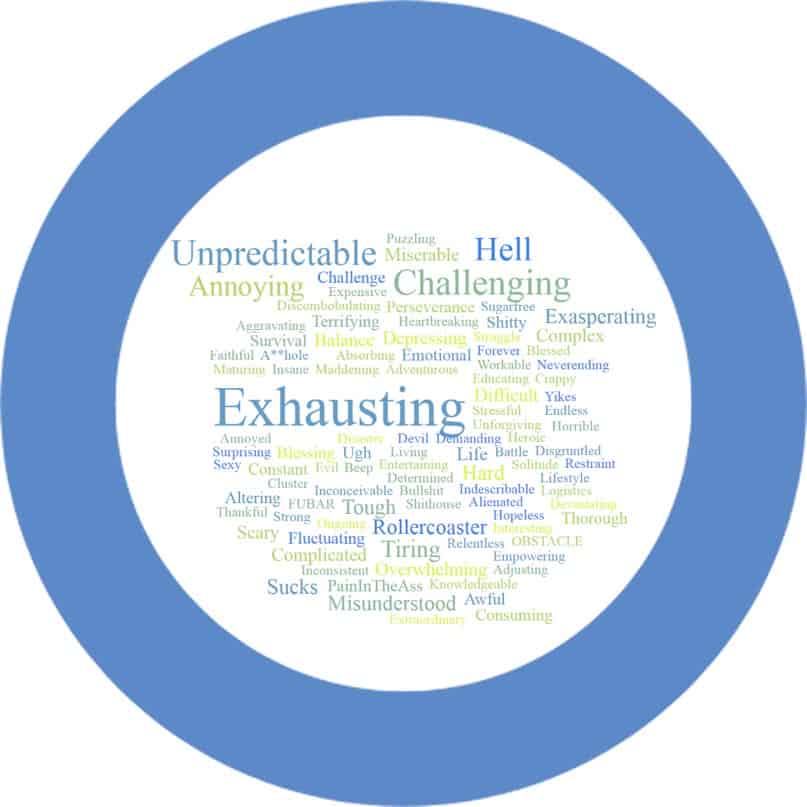 Recently, I asked members of the Diabetes Online Community (DOC) to describe diabetes to them using only one word.
I knew this would be a challenge, as diabetes can be described with so many different feelings and so many different words.
However, it was pretty amazing to see what everyone came up with. No matter our battle (Type 1 or Type 2), diabetes is definitely a chronic condition that touches even the most intimate moments in someone's life.

Before we continue with this article, I wanted to let you know we have researched and compiled science-backed ways to stick to your diet and reverse your diabetes. Want to check out our insights? Download our free PDF Guide "Power Foods to Eat" here.

If you are here reading this article, and do not have diabetes yourself, it will be a real eye opener. To look at what others feel like their diabetes truly is to them by using only one word is quite heartbreaking. While some also take a positive spin on it and choose to be optimistic. Read on to find out what everyone thinks about diabetes, both type 1 and type 2.
Claudia Beteille: Sucks
Jack Heineman: Hell
Jana Russell: Sugarfree! (I ran the two words together)
Erica Soder: Complicated
Nichole Tesoriero: Frustrating
Miranda Erin Grove: Frustrating
Ashlyn Mills: Exhausting
Joe D. Deaver: Inconsistent
Emily Taylor: Hell
Christine Barber: Hard!
Cindy Pike: Shithouse
Bridget Montgomery: Unpredictable
Tennelle Fabrick: Bullshit
Amanda Shaver: Despondent
Jack Heineman: Fun…….j/k 😛 crazy!
Cheryl Parks: Lifestyle
I recommend reading the following articles:
Sara Stevens: Hell
Taylor Mire: Tiring
Amber Denzel: Rollercoaster
Marissa Saylor: Aggravating
Bjørn Hee Jensen: I feeling lonely
Kathy Klusman Lentz: You are not alone!
Bridget Montgomery: Heartbreaking
Susanna Catherine Belina: Shitty
Lucie Lapalme: Unforgiving
Amanda Garibay: Awful
Chris Bilik: Hopeless
Shelby Stafford: Terrifying
Cassandra Ladd: Strengthening
Michelle Pflueger Shaw: Stronger!!! If I use a hashtag it might say this #StrongerBecauseIcanDoHardThingsWithDiabetes
Kristen Mudd: Never ending.
Hilary Clarke: Struggle
Donna Stanton-Osborn: Confusing
Katie O'Connor: Life
Jazmin Ebony Beal: Unpredictable
Stacey Messmer Cervantes: Ugh!
Matthew Dakota: Yikes
Nicole Stevens: Empowering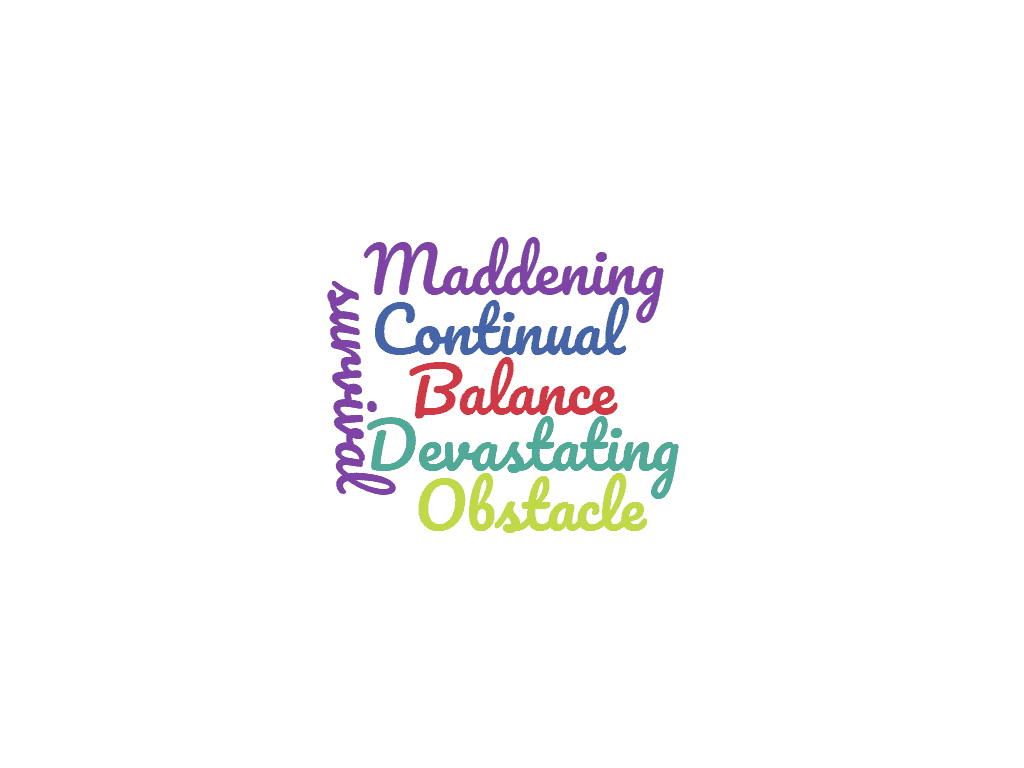 Lauren Tassos: Annoying
Jessica Marie Mittasch: Challenging
Kelly Wilkie: Hard
Lisa Bilben: Tiring!
Theresa Pugliese Mayberry: Relentless
Albano Malave: Tough
Debby Wright: Unpredictable
Santanyia Rodabaugh: Depressing
Ellie Priestley Nathanson: Exhausting
Mercedes Jacqueline: Altering
Char Midwinter Archer: Annoying
Beth Skolnick Bigelow: Surprising!
Eva Teresa Thompson: Complicated
Roxanne Scott: Exhausting.
Tammi Driggers Byrd: Exhausting
Tracy Jackson: HELL!!
Airon Beattie: Daunting
Miggy Green: Tiring
Tina Anderson: Restricted
Marissa Yee: Depressing
Arizona Clark: Unpredictable
Paige Lawrence Cureton: Educating
Danielle Hall: Terrifying
Nikki Brough: Awful
Vanessa Williams: Balance
Bryan Hawthorne: Lonely
Rhonda Carson: Misunderstood💕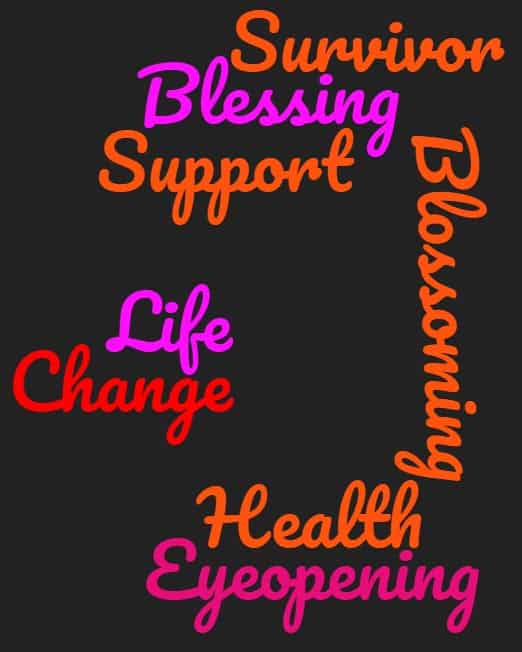 Krystal Kredell Mallory: Frustrating
Danielle McCoy: Consuming!
Kathy Klusman Lentz: Exhausting
Tina Hudson: Rollercoaster
Jeff Allen: Difficult
Ann Osborn: PainInTheAss!
Margaret Cote: Roller 🎢 coaster 🎢
Chrissy Sauder: Exasperating
Rhonda Carson: Misunderstood💕
Maria Dawn Baird: Crap
Eileen Culp: Blessing.
Carly Mae Hunter: Unpredictable
Becca Mcclain: Annoying
Kaylynn Williams: Ugh…
Bryan Smith: Frustrating
Shary Lloyd: Living
Serene Johnson: A**hole
Sherry Jenkins Dudley: Frustrating
Bernie LW: Hellish!!!!!!
Nathalie Dominique: Thorough
Sherri Hurley: Challenging
Denise Tracey Tatro: Challenging
Michael Herrington: Unpredictable
Kristen Galizio: Sucks
Carrie Timbreza: Extraordinary
Madeline Gass: Evil
Kaci Williamson: Disaster
Tammy Pike: Tough
Jennifer Dapshis-Perez: Challenging
Nicole Cannon: COSTLY!!!
Natalie Atkins-Metcalfe: Puzzling 😜
Don Watkins: Inconceivable
Nik Solomon: Misunderstood
Tawny CK Contreras Kasun: Workable
Amanda Wilkerson: Shit
T1 son: Hard
Tonya Weaver Kirk: Scary
Lisa Ramsey Kietzman: Exasperating
Sara Morrow: Hell!
Quinisha Sparkle Darden: Devil
Stephanie Carter: Tough
Dawn Renee Passini: Perseverance
Trevor Maverick Nieson: Hard
Elizabeth Harvey: Challenging
Eve Marie Kreiner: Attention-seeking lol
Maddilynn Cozart: Hell. EXPENSIVE. Drastic. Shit. Dumb. Insulin. Pricks. Injections. Nightmare. Horrific. Horrendous. Scary. Evil. Sad.
Lisa La Nasa: Life
Alicia Nelson Nily: Overwhelming.
Elba Cristina Delgado Garcia: Battle!
Stacey West: Stressful
Amanda Jill: Exhausting
Judy Hollenbeck: Rough
Di Abeticme: Exhausting
Linda Boyer: Unfair!!!!
Curtis Elam: Solitude
Kristy Tilley: Unpredictable
Rebecca Hannon: Crappy
Angela Harris: Unrelenting
Jennifer Jones: Determined
Tarah Durham: Blessed ❤
I say this because I am blessed that diabetes is the worst thing I have to deal with. It could be much worse. I'm blessed to still be able to walk, talk, see, eat, work, drive, make love, anything I want to. My disease is manageable, unlike so many others. There's just a few bumps in the road at times. It's much easier if you look at life optimistically.
Rhonda Carson: Misunderstood💕
Krystal Kredell Mallory: Frustrating
Danielle McCoy: Consuming!
Kathy Klusman Lentz: Exhausting
Tina Hudson: Rollercoaster
Jeff Allen: Difficult
Dylan Robinson: Adventurous
Ann Osborn: PainInTheAss!
Nathalie Dominique: Thorough
Paula Tremblay: Insane!
Micah M Winnett: Cluster
Shannon Taylor: Frustrating
Jennifer Miles Bayer: Expensive
Helen Ralph: Challenge
Rebecca Bogen Smith: Exhausting
Michelle Warbington: Tiring
Linda Uí Ghallchóir: Scary
Alyvia Elliott: Nonstop
Emily Harrison-Gocio Patterson: Draining
Andal Narayanan: Logistics!
Annette Slaughter: Challenging
Jennipher Mohr: Hell
Debbie Schmidgall: Heroic (my granddaughter)
Lauren Auxier: Annoying!
Kristen Regan: FUBAR
Lea Abernathy Eilers: Is there a word that means frustrating, all consuming and scary?😜
Ian Buckingham: Knowledgeable
Katie Alvarez: Frustrating
Bethany Meginley: Entertaining
Teresa Martin: Emotional
Becky Lane: Constant!!
Sarah Lynn Askew Dutcher: Unpredictable
Kathy Klatt Nowak: Exasperating 😕
Kerie Stone: I thought you were asking about living with a person who is type I. I was surprised at the answers. I think my husband would describe living with type 1 as non-stop. You don't get a day off from it.
Kathy Langston: Forever !!!!
Suzanne B Lynch: Interesting!!!!
Anastasia Nabozny Dawson: Balance
Lindsay Burt Harrison: Challenging!
Kathy McKenna: Unpredictable
Amy Martin: Exhausting
Renee-Caryn White: Challenging
Jennifer Erdman Challenging: Overwhelming; tedious…
Karen Buist: Unpredictable
Sandi Lopez: Shitty
Ronald Hoy Jr.: As brittle of a diabetic that I am, I call myself a "Complicated" diabetic.
Pebbles Audrey Smith: Apieceofwork
Maribel Mejia-Cruz: Beep
Amy Headrick: Indescribable
Elisa Harding Hunt: Chaos
Ania C. Martinez: Horrible!
Alicia Magliocco: Sexy
Kayleigh Jean: Miserable
Kesha Jones: Annoying
Mercedes TWanna: Tough
Patricia Hines: Disgruntled
Donna Nilsen-Hall: Altering
Sarah P Bagdon: Challenge
Helen Morasch May: Frustrating
PaTia Diane Waite: Exhausting
Dani Fitzpatrick: Constant
Shelby Kaufman: Overwhelming
Juarna Partington: Fluctuating
Jennifer Archard: Thankful
Summer Redwine: Balance
Stephanie LeMay: Survival
Nicole Griffin: Annoyed
Andrea Frame: Annoying
Gretchen Nichole: Exhausting
Cassandra Dunlap: Devastating
Tammy Savona: Complex
Shayla Constantin: Difficult
Kim Dunek: OBSTACLE!!!!!
Katie Black: Frustrating
Joan Galle: Maddening!
Kelly Porter: Tiring
Janis Hugar-Lame: Sucks
Susan Addy: Survival
Mary Powell Nesrsta: Frustrating!
Jess Nairne: Complex
David Alvarez Jr: Continual
Cassandra Atkinson: Annoying
Maria Fantacci: Exhausting
Denise Wilson: Nightmare
Tiffany Dawn Sparks: Adjusting
Jac Lyn Nicole: Exhausting
Priscilla Kotkowski: Fluctuating
Clau Nagy: Absorbing!
Addison Epting: Hell
Heidi Snyder: Perseverance!
Lynne Highfield: Challenging!
Rosemary Noel Craft: Warrior! No one has said it. But after each and every day, realize that you are a warrior! (47.5 years)
Kaylee Long: Exasperating
Bethany Amy: Hell
Stefanie Kaplan: Complex
Kery A Samardzija: Life
Amber Raye Lappe: Exhausting
Crystal Marie: Strong
Denise Wright: Frustrating!
Roger Hedge: Complicated
Ron Wilcox: Hell
Chris Gabe: Alienated
Diana Avina: Endless
Amanda MacBeth: SHIT. Excuse my vulgarity. It's been a trying couple of weeks. 😉
Brian Lacey Fernandez: Exhausting
Aria Cullen: Blessing
Connie Holland: Faithful
Rebecca Brooks: Ongoing
Sharla Nichols: Exhausted
Cheryl A Davies: Sucks
John Theissler: Frustrating.
Katrina Huckabay: Miserable
Pleshette Sanford: Discipline
Jill Gonzales: Emotional
Becky Heist Baugher: Frustrating
Gary Paxton: Exhausting
Josie Enloe: Demanding
Martin David Gann: Restraint…
Marisa Gragg: Miserable
Jessi Renee Auske: Exhausting
Barbara Kirschner: Depressing
Connie Fultz Branaman: Scary
Donn Deane: Challenging!!!
Kiana Phillips: Maturing
Ian Geoffrey Baldwin: Discombobulating
Throughout it all, the most common words frequently used to describe "Diabetes" are the following: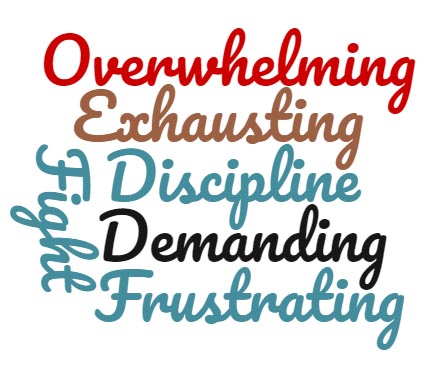 Just food for thought folks.
What about you?
Describe Diabetes in ONE Word!
Disclaimer: The views and opinions expressed in this article are those of the contributors and do not necessarily reflect the official policy or position of TheDiabetesCouncil.com.