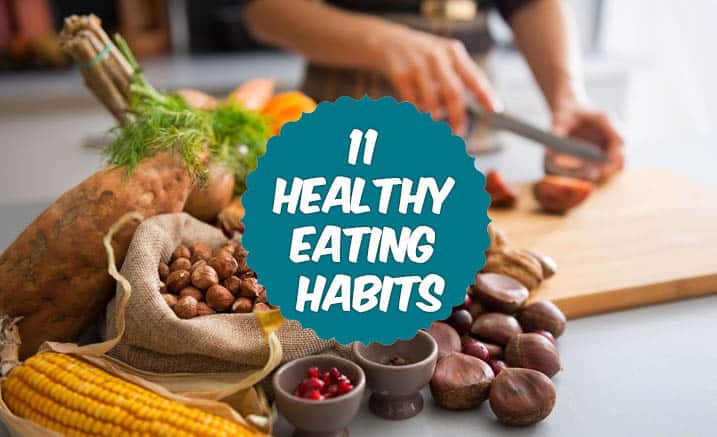 If you have diabetes then here is a list of 11 healthy eating habits you should have. See if you have these healthy eating habits.
1. Choosing Low Glycemic Foods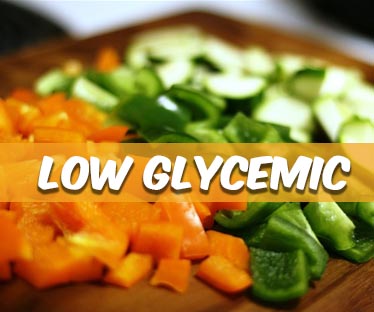 The glycemic index (GI) is a useful measurement of how carbohydrate is digested and absorbed. It is a relative ranking of sorts, meaning the higher the GI number of a food, the greater effect on your blood glucose. Lower GI foods have less of an impact on your blood glucose, making them healthier choices for optimal glycemic control. For example, the GI of a doughnut is 75, but the GI of an apple is 30. Checking out the GI of your foods and planning your meals with lower GI ingredients can help your glucose control in the long run.

Before we continue with this article, I wanted to let you know we have researched and compiled science-backed ways to stick to your diet and reverse your diabetes. Want to check out our insights? Download our free PDF Guide "Power Foods to Eat" here.

2. Eating Beans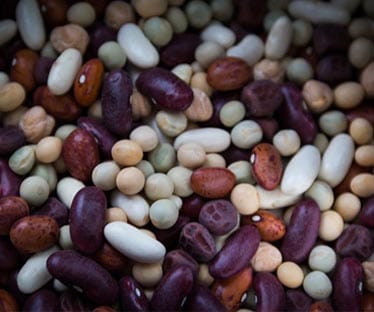 Full of fiber, folate and protein, beans are an inexpensive and versatile food to add to your meal plan. Dried beans are easy to prepare, but if you are short on time, the canned low-sodium versions are an excellent alternative. Carbohydrate content of beans can be intimidating, at 18-22 grams of total carbohydrate in ½ cup serving. Remember, you do not have to eat a large amount to enjoy the healthy benefits. Beans can be served plain, dressed up with a vinaigrette, inside tacos, cooked with eggs, mashed up for a dip, or sprinkled on salads.
3. Eating Green Vegetables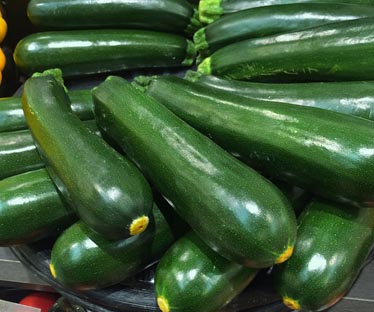 Green veggies, rich in vitamins, minerals and phytonutrients, should make up about half of your plate. In fact, the phytonutrients in some vegetables are linked to reduction in certain cancers. Don't limit yourself to plain and boring lettuce all of the time. Spinach, kale, collard or mustard greens, zucchini, rapini, green bell peppers, broccoli, arugula, cabbage, Brussels sprouts, okra, kohlrabi, swiss chard, cucumbers, asparagus…. So many options! Pick a vegetable you've never tasted before, research a fun recipe with interesting ingredients and flavors, and try it out! Fresh is best, to ensure you receive the ultimate nutritional benefit, but frozen options are also wonderful choices.
4. Picking Fruit Over Chocolate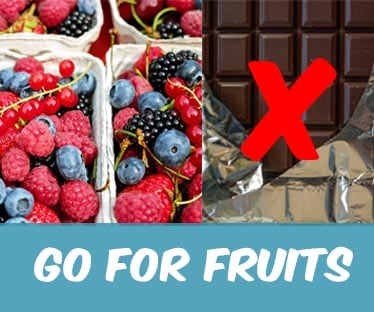 Despite the fact that dark chocolate contains healthy antioxidants, fruit trumps it as a sweet snack. The fiber in fruits, as well as vitamins and phytonutrients, make it the optimal choice for dessert. Don't let the high carb content scare you away….. a baseball-size serving of fruit contains about 15 grams of carbohydrate. This can easily fit into your meal plan, with a nutrient boost as well. Choose fruits in season for optimal freshness and flavor. Find a new fruit to enjoy – don't get in the red apple and bananas only rut. Less popular fruits such as black grapes, white raspberries, figs, star fruit, red pears or kiwi are delicious. Fruits make an excellent snack when paired with protein!
5. Omega-3 Fatty Acids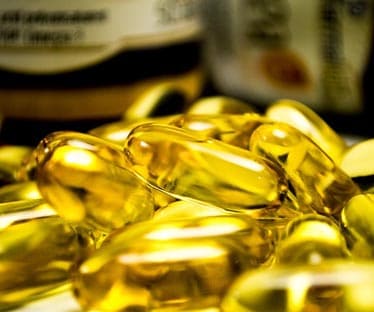 For several years, omega-3 fatty acids associate with lower risk of heart disease and other inflammatory conditions. The name "omega-3" simply refers to the chemical structure of the fat molecule. Omega-3 fatty acids are a type of unsaturated fat, found primarily in fatty fish such as salmon, herring, sardines, tuna, mackerel and lake trout. The anti-inflammatory effects could have an additional benefit to people with diabetes by reducing blood lipids (triglycerides and cholesterol). Current recommendations two servings of fish per week.
For more dietary advice on diabetes read the following:
6. Whole Grains Instead of White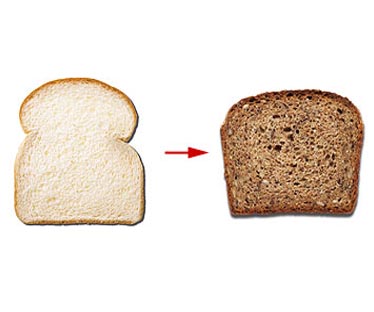 It's all about the fiber! Whole grain breads and cereals, brown rice, and whole wheat pasta have more fiber than their white flour based relatives. The fiber content slows digestion and absorption, lessening the glucose spike impact on your blood sugar. In many cases, the brown version of a food has the same amount of carbohydrate as it's white relative. But, the difference in fiber content and glycemic index makes the brown version a healthier choice. Check out the comparison below:
| | | | |
| --- | --- | --- | --- |
|   | Carb (g) | Glycemic Index | Fiber (g) |
| Brown Rice (1 cup) | 42 | 48 | 4 |
| White Rice (1 cup) | 42 | 83 | 0 |
7. Crazy About Nuts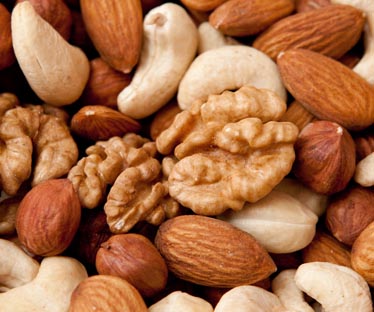 Nuts are nutrient-dense, packed with healthy fats and protein. Rich in vitamins C and E, natural antioxidants, and fiber, nuts are great for snacking. Walnuts even contain omega-3 fatty acids, as described above, making them a heart healthy choice. Be aware that nuts are very high in calories, so mindlessly eating a whole bag of them may not be good for your waistline. Sprinkle sunflower seeds on salads or toss some almonds into your breakfast oatmeal for a nutrient-rich punch. Nuts can be a healthy low-carbohydrate snack alternative for people with diabetes.
8. Teas, Not Sweetened Drinks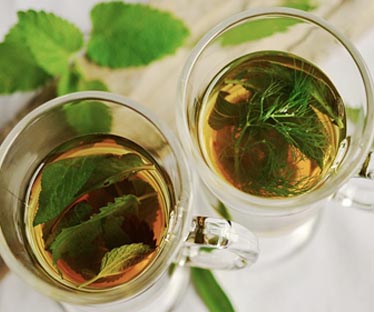 Huge varieties of herbal and green teas are available in the market nowadays. These flavorful drinks provide people with diabetes a tasty choice to beverages without increasing carbohydrates and calories. Green tea, rich in antioxidants, provides an extra health boost. Remember to avoid sweetening the teas so as not to affect your glucose level. Sweet drinks can wreak major havoc on your blood sugar. Just check out the amounts in the chart below.
| | | |
| --- | --- | --- |
| 12 ounces of | Grams of Sugar | Teaspoons of Sugar |
| Fruit Punch | 44 | 11 |
| Monster Energy Drink | 40 | 10 |
| Cola | 33 | 8.5 |
| Frappuccino | 33 | 8.5 |
| Sports Drink | 20 | 5 |
| Herbal Tea | 0 | 0 |
| Green Tea | 0 | 0 |
9. Choose Lowfat Milk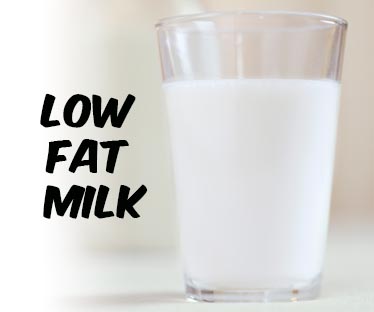 Although milk contains natural milk sugar, lactose, the nutritional benefits outweigh the sugar. Eight ounces of cow's milk contains only 12 grams of total carbohydrate. Additionally, you gain protein, calcium, phosphorous, and vitamin D. Deciding which type of milk will depend on your other health concerns and preferences. For years, medical research proclaimed that nonfat (skim) milk was the best choice. But, more recent studies report that the fat in milk may have some health benefits such as reduced risk of hypertension and cardiovascular disease. Fatty acids in milk are varied and complex, including conjugated linoleic acid (CLA), an essential fatty acid with antioxidant properties. Bottom line, a little bit of milk fat may be a good thing to include in your diet.
10. Alcohol in Moderation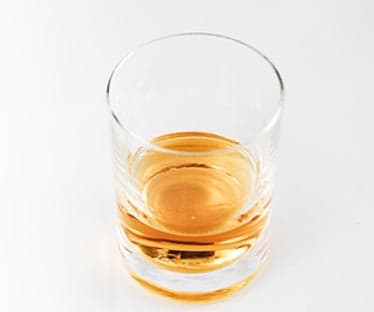 Alcohol and blood glucose control are a tricky combination. Some alcoholic beverages are extremely high in carbohydrate, while other alcoholic drinks cause hypoglycemia due to their rate of absorption. Drinking alcohol while taking certain diabetes medications such as sulfonylureas (glipizide, glyburide) or meglitinide (Prandin) can result in dangerously low glucose.
Never binge drink or drink alcohol on an empty stomach. In the end, check with your physician or certified diabetes educator about what is acceptable for you.
11. Good Fats vs. Bad Fats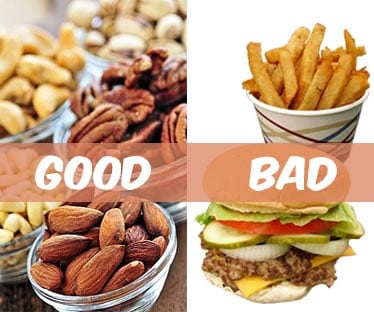 The good fats are unsaturated – both monounsaturated and polyunsaturated. These are just fancy chemical names, but the important thing for you to know is which foods are good sources of these healthy fats. Monounsaturated fats are found in avocados, olive oil, canola oil and most nuts. Including these fats in your diet helps your skin, provides you with fat-soluble vitamins, and reduce risk of cardiovascular and inflammatory diseases. Polyunsaturated fats are found in vegetable oils, and are also healthy in small quantities. Notorious for being blamed for clogging arteries and increasing inflammation are the saturated fats. Studies show that diets high in saturated fat associate with certain cancers. Limit these in your diet – animal fats (meats, poultry, cheese, butter, creams), coconut and palm oil. Trans fats and partially hydrogenated fats, both of which are result of industrial processing, should be avoided as they are associated with cardiovascular disease. Smart fat choices improve your overall health.