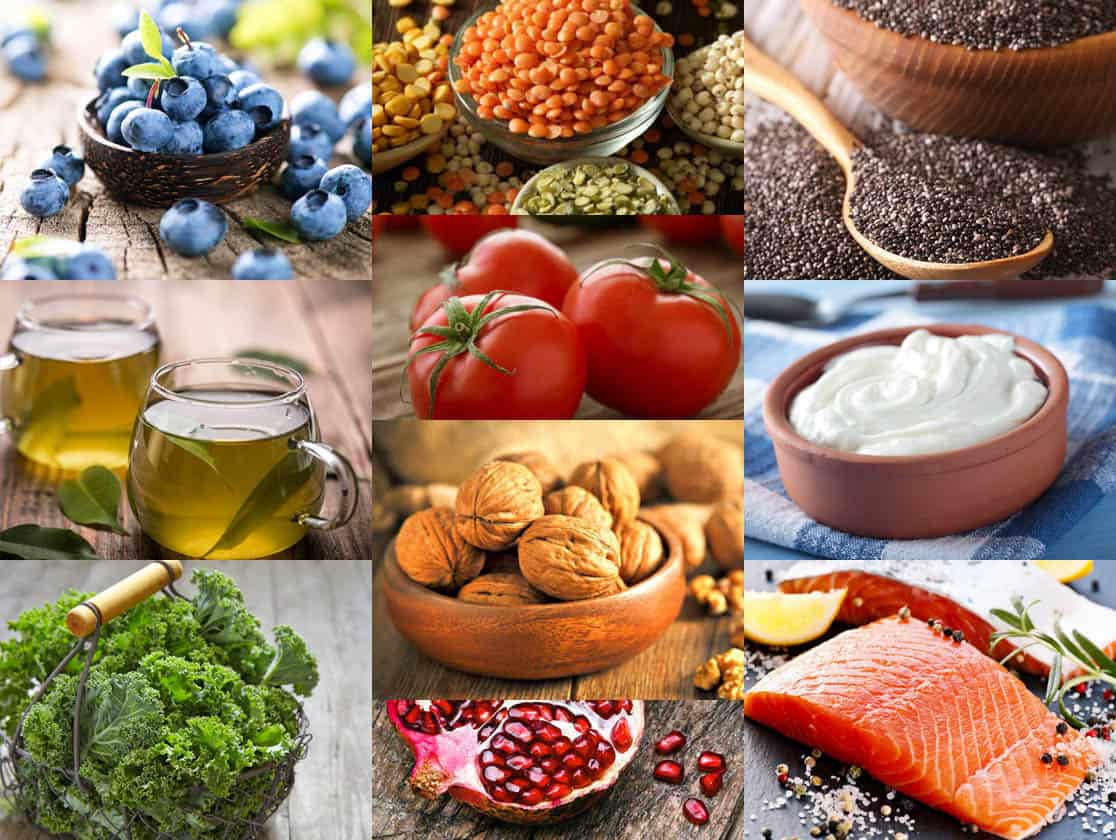 What exactly is a "superfood?!" Oxford dictionary defines them as "a nutrient-rich food considered to be especially beneficial for health and well-being." This article will describe 10 foods that are especially super for people with diabetes to include in their diet.

Kale
Sometimes referred to as the "darling" amongst green leafy vegetables, kale provides many micronutrients and antioxidants. Rich in fiber, helping with glucose control, as well as essential vitamins such as beta carotene and vitamins A, C and K, kale is a versatile ingredient. Kale also contains the carotenoids lutein and zeaxanthin, which studies have associated with preventing eye disorders and improving brain function. Glucosinolates, found in kale and other cruciferous vegetables, are sulfur-containing antioxidants, associated with reducing cancer. Kale is truly a powerhouse, providing flavor, little effect on blood glucose, and many significant health benefits. Try it in salads, soups, stir-fry dishes and on sandwiches.
Pomegranate
Though some websites tout the pomegranate as the ultimate superfood, people with diabetes must be aware of the carbohydrate content of the juice. With approximately 15 grams of simple carbohydrate in just 4 ounces, pomegranate juice should be limited in the diabetic diet. On the other hand, the seeds (or arils) are an excellent source of fiber, folate, and vitamins C and K. Ellagic acid, a phenol antioxidant currently being investigated for its role in the prevention of heart disease and cancers, is present in pomegranate arils. Pomegranate arils can be sprinkled in salads, or enjoyed stirred into Greek yogurt and fruit salads.
I suggest reading the following articles:
Walnuts
Nuts are naturally low in carbohydrate and are often promoted as a great snack for people with diabetes. While true, portion sizes of nuts need to be controlled if calories are a concern. Therefore, in order to get the most 'bang' from your serving of nuts, choose walnuts. Not only are they plentiful in fiber, they provide vitamins — vitamin E, vitamin B6 and folic acid, and minerals – magnesium, manganese and zinc. Walnuts are an excellent source of omega-3 fatty acids and phytosterols, antioxidants which have long been flaunted as fighters against cancers and heart disease. Interestingly, walnuts also contain alpha-linolenic acid, one of the essential fatty acids used to treat specific conditions such as ulcerative colitis, rheumatoid arthritis, lupus and multiple sclerosis. Walnuts are delicious just plain, but can be included in salads or pasta dishes.
Greek Yogurt
Rich in calcium, doubly high in protein and probiotics? What could be healthier than Greek yogurt? Yes, there are carbohydrates, but they can easily be incorporated into your carb counting meal plan. Greek yogurt substitutes fantastically for sour cream in recipes or as a condiment. Delicious on tacos or burritos, and in salad dressings as well. Greek yogurt's probiotics increase the good gut bacteria, reducing symptoms associated with irritable bowel syndrome, ulcerative colitis or Crohn's disease. Greek yogurt contains significant amounts of potassium, calcium and magnesium, all minerals promoted in the DASH diet (Dietary Approaches to Stop Hypertension) to improve blood pressure. Calcium, phosphorous and magnesium are important in bone health also. Try Greek yogurt mixed with blueberries and chopped walnuts for a superfood snack!
Chia Seeds
Chia is an ancient edible seed naturally abundant in omega-3 fatty acids, fiber, protein and antioxidants. Chia seeds contain high amounts of minerals associated with improved blood pressure – magnesium, phosphorous and manganese. Additionally, the antioxidants found in chia seeds are numerous: quercetin, kaempferol, myricetin, flavonol glycosides, chlorogenic acid and caffeic acid. All of these chemicals decrease free radical formation and, in turn, may prevent certain chronic diseases such as ischemic heart disease and lung or prostate cancers. Quercetin has been shown to boost energy levels. The fiber in chia seeds improves gut health and improves satiety. Chia seeds can be stirred into a yogurt snack or mixed into oatmeal. Chia seeds can be used as an egg replacement in baking recipes – simply mix 1 tablespoon of chia seeds with 3 tablespoons of water, and let sit for 15 minutes. This is a great substitute for vegans or people suffering from egg allergies. Chia seeds are also naturally gluten-free, so they can be enjoyed by people with celiac disease.
Salmon
Super versatile for cooking, yet extremely rich in omega-3 fatty acids and protein. Docosahexaenoic Acid (DHA) and eicosapentaenoic acid (EPA), the most healthful omega-3 fatty acids, have long been notorious for their antioxidant qualities. They help reduce inflammation in diseases such as ulcerative colitis and rheumatoid arthritis, as well as assist in reducing high serum triglyceride levels, preventing stroke and dementia, and even treating depression and attention deficit hyperactivity disorder. Selenium, another mineral rich in salmon, is another powerful antioxidant. Naturally low in carbohydrate, you can enjoy salmon at every meal – on toast for breakfast, on salad at lunch, and as the main protein entrée at dinner.
Green Tea
Earthy and naturally sugar-free and calorie-free, green tea is a delicious beverage served both hot or iced. Green tea contains flavonoid antioxidants called catechins, shown to improve blood pressure, lower serum cholesterol levels and block plaque formation in the brain of Alzheimer's disease patients. Some sources state that green tea will induce weight loss, but the research has not confirmed this health claim to date.
Tomatoes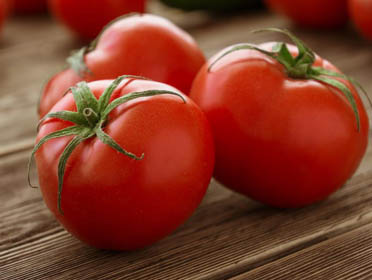 Popular and versatile, tomatoes are one of the staples in cuisine from all over the world. The tomato is full of vitamin C and potassium, both linked with antioxidant characteristics and improving blood pressure. Lycopene, a carotenoid and a member of the vitamin A family, is known as one of the most powerful antioxidants. Lycopene has been associated with the prevention of diabetes, hyperlipidemia, atherosclerosis, certain cancers, macular degeneration and osteoporosis. Tomato paste and other cooked tomato products contain more lycopene than raw tomatoes. Mixing tomato paste into your curry or marinara is a healthy idea!
Lentils
Lentils, a member of the legume family, so technically a type of bean, are incredibly high in fiber. This fiber helps stabilize the glucose levels in people with diabetes, and keeps your stomach feeling fuller longer. As well as improved glycemic control, lentils have been associated with decreased cardiovascular disease and weight control. Nearly one-third of the calories in lentils are from protein, making them a well-balanced food to include at carbohydrate controlled meals.
Lentils are abundant in vitamins and minerals – including vitamin K, several B vitamins, such as folate and niacin, iron and magnesium. Lentils are incredibly versatile in recipes, and because they cook quick, they are great for weeknight dinners. Try them in soups, salads, meatless meals, and even tacos and burritos!
Blueberries
At one time, blueberries were the darlings of the nutrition world. Rich in fiber, manganese, and vitamins K and C, and naturally delicious… it was easy to convince people to eat more of them. In fact, blueberries contain more antioxidants than any other fruit. Anthocyanins, the pigment that makes blueberries their signature purplish color, are the primary antioxidant. Blueberries contain significant amounts of other healthful antioxidant phytochemicals, such as hydroxycinnamic acids, hydroxybenzoic acids, flavonols, pterostilbene and resveratrol. It is easy to simply eat blueberries raw and plain, but they are just as delicious in smoothies, mixed in yogurt, in salads, or stirred into breakfast cereals.
Superfoods may sound like a silly title, but there is truth that certain foods offer an abundance of nutrients in their small packages. Choosing these foods in your daily diet provides your body with so many health benefits – preventing disease, controlling conditions, and overall well-being!