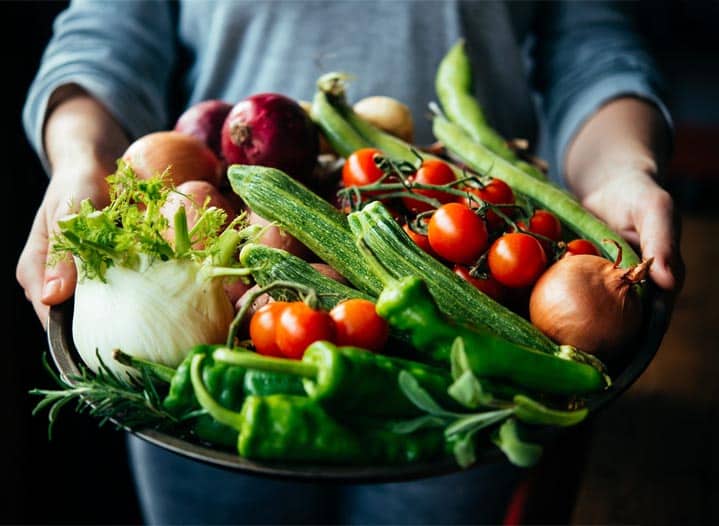 Do you want to incorporate more produce into your lifestlye, but you are having a hard time keeping them fresh for longer?
The reason why your produce is not surviving for more than just a few days is because of the following three culprits: Water (moisture), air (oxygenation) and Ethylene gas.
Once you know how to deal with these problems, you will have greens that stay fresh for longer periods of time, berries that don't get mold on them, tomatoes that don't go mushy.
Keeping food fresh can be difficult, but with the tips and the hacks that our experts share below, you will be able to keep your food for longer, not feel that you have wasted food by throwing them away once they spoil and enjoy them when you are ready.
[accordions id="14227"]
1. Kathy B. Glazer MS RDN LD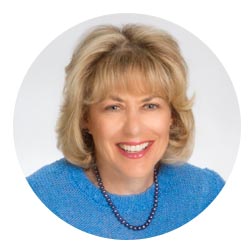 In my produce and fruit drawer in the refrigerator, I have a filter. Oxo makes a filter with a carbon insert that you change every 6 mos. to help absorb the ethylene gas. The gas that the produce emits makes it spoil faster (a natural process from the ripening of the fruit). I also use the new Rubbermaid vented fruit containers that help keep fruit fresher longer too.
I never wash fruits or vegetables before I store them as well. I make sure lettuce is dry. If it is wet I wrap it in a dish towel. I also insert a paper towel to absorb the water and remove later. I store my green leafy vegetable is reusable and washable net bags.
If buying berries I empty them out first to determine if any berries are spoiled, so as not to spoil other good berries while in the refrigerator. I do this especially with farmer's markets purchases.
When freezing berries for later use, I freeze them in a single layer on a cookie sheet. Once frozen, I then can put them in a freezer bag that is labeled and dated. The individual berries do not freeze as a clump. You are then able to pour out what you need without defrosting the entire amount.
For bananas, I take the clump and pull apart all the bananas so they are individual. I then take each banana and warp the stem in plastic wrap. This keeps them fresher longer. You can also store in the refrigerator, the skin will turn black, but the banana flesh is still good. I also freeze sliced bananas (lengthwise). I put them into freezer bags to use later in banana bread or smoothies.
To ripen hard stone fruit, I put it in a paper bag and let it sit on the counter for a day for two.
Ripe avocados can be stored in the refrigerator for 6 days to extend the shelf life.
Store tomatoes on your counter stem side down.
2. Deirdre Earls, RD, LD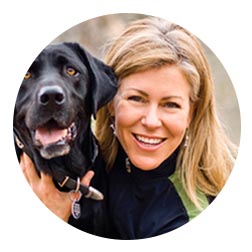 I use those green vegetable bags to keep veggies fresher longer, and avoid buying more than I need for a couple of weeks or so, in order to keep kitchen foods fresh.
This was definitely no rocket science but I hope it helps.
3. Adina Pearson, RD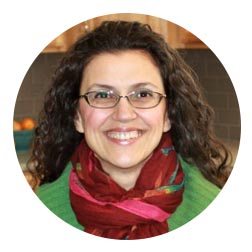 Keep lettuce and salad greens fresh with a few simple steps. If you've bought a head of lettuce, remove leaves from the core and wash all the leaves and then dry them. Once dry, line a storage container with paper towels, fill in loosely with washed and dried lettuce greens and cover with another layer of paper towels and cover with lid. The box will keep delicate greens from being bruised or smooshed in the fridge and can last over a week!
4. Carmina McGee, MS, RDN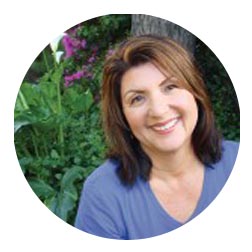 Fruits and vegetables are common food items that lose their freshness in a short time if not handled and stored correctly. Here are my tried-and-true tricks to keep my produce as fresh as I can, for as long as I can.
I recommend using BPA-free storage containers and cling wraps wherever possible. Water (moisture), air (oxygenation) and Ethylene gas are the common culprits resulting in rapid produce spoilage so here is how you thwart them!
I love fresh cilantro and mint, but they can go limp quickly. I treat them like fresh cut flowers by trimming a small amount off the bottom stems, them place them upright in a container with fresh water, and refrigerate. You will want to trim again and change the water about every 3 days.
Leafy greens can get slimy and once a few pieces go bad, the rest will follow pretty quickly. Do not wash them, until you are ready to use them, in order to keep excess moisture to a minimum. Use a storage container with a lid (glass or BPA free plastic). First, line with paper towels, then pack the greens loosely, add a paper towel on top, then seal with the lid. This trick is also excellent for berries which are fragile and can ripen rapidly.
To prevent browning on cut fruits like apples, pears, and avocados, apply lemon juice to the cut surface, then apply cling wrap directly against the surface, creating a seal to keep air out and prevent oxygenation.
Ethylene is a gas which occurs naturally is a number of fruits and causes ripening. Nectarines, peaches, plums, and bananas are a few examples. In some vegetables like leafy greens, broccoli, carrots, and green beans, the gas accelerates decay and shortens storage life. Rather than store these separately, which is one approach, I use inserts in my crisper drawers that hold carbon filters which trap the gas. There are several types that you can find at home goods stores that carry kitchen supplies, or check online for "ethylene refrigerator filters".
5. Adrien Paczosa, RD, LD, CEDRD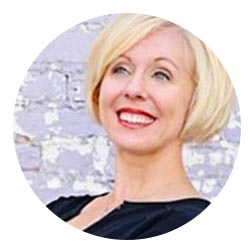 Keeping food fresh after grocery shopping to get the most bang out of the fruit and veggies can be a bit of a trick. Here are a few of my favorite tips and trick to save money and allow you to get the most out of your fruit and veggies.
Salad/ Green:
Adding a folded paper towel to either the container of mixed greens or post washed salad mix helps to absorb any leftover moisture from the greens (it's good to change out the paper towel every couple of days if you see that it's very moist).
Fruit:
Most fruit does really well in the refrigerator.
Berries keep on the shelf in the refrigerator and uncovered to allow for ventilation.
Once a fruit is cut please cover with plastic wrap or in a bowl to help with the air exposer and allow for freshness to last longer.
Bananas keep them on out of the fridge and to keep them to last longer add a bit of plastic wrap on the end for a few more days of freshness.
Veggies:
 Keep tomatoes out of the fridge and wash only before you are ready to eat them.
Keep an apple with the potatoes to help them to sprout.
Herbs:
Keep them on your counter in water like a bouquet of flowers.
6. Aileen Birkitt, RDN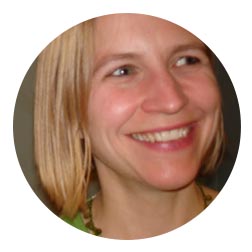 Don't you hate it when you buy pre-washed lettuce at the grocery store only to find it is wilting the next day? Or when your wonderful washed berries or grapes have become too mushy?
Here are some tricks to avoid these situations from happening and others:
Buy unwashed lettuce, rinse it in a salad spinner (you can purchase one for $20 or under at most big box or home stores). Store it with a paper towel in a large plastic storage bag. This will keep for one week or more!
When you wash your berries or grapes, put them in a tupperware or glass container with a paper towel to soak up any moisture to prevent any extra mushiness.
ALWAYS keep a refrigerator thermometer in your refrigerator so you can be sure you are properly refrigerating your items.
For meat: freeze ground beef if not using from next day of purchase. Thaw it out in the refrigerator (not the counter) 1 day prior to use. The same goes for chicken, only you have a 2-day window in the fridge before you would have to freeze it.
If not using homemade leftovers within a day or 2, freeze them in individual containers for easy quick dinners.
I always refrigerate apples and oranges to extend their life- I find they last for weeks in the refrigerator.
Have lots of storage containers ready for storing unused food items.
Keep fresh Italian bread in a plastic bag (not the paper). If not using it all, slice and freeze it.
Hopefully, some of these tips will help keep your food fresher longer!
I recommend reading the following articles as well:
7. Nathan Diaz, MS, RD, LDN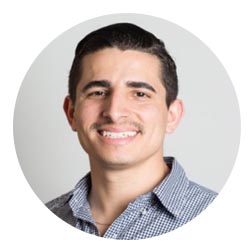 Keeping food fresh can be difficult, especially when you are trying to include more fruits and vegetables in your diet. You plan these great meals but by the time you get to cooking, your produce has wilted or gone bad. Here are my top 5 kitchen hacks to keep food fresh.
Store fruits and vegetables separately. Many refrigerators have two different drawers, one for fruit and one for veggies. Utilize these drawers to help keep your produce fresh.
Wash and remove as much moisture from leafy greens, lettuce, and herbs. Moisture results in the wilting of fresh lettuce and herbs.
Soft herbs (basil, cilantro, parley, etc.) show be treated like a bouquet of flowers. Dry completely, clip the bottoms of the stem, place in a vessel with cold water, and change the water every couple days. Loosely cover your bouquet of herbs with a plastic ziplock bag. Basil should be stored outside the refrigerator but other soft herbs can be placed in a refrigerator.
Store herbs in olive oil. If the bouquet method is not your thing, you can also finely chop up the herbs, place them in an ice cube tray, pour in olive oil and freeze until ready to use.
Fruits that are about to go bad can be sliced and stored in the freezer for a delicious smoothie snack. You can also do this before fruits are about to go bad to ensure you do not waste any product.
Bonus hacks:
Bonus hack #1: Store tomatoes outside of the refrigerator. The quality of the tomato is hampered when placed in a cold environment.
Bonus hack #2: Keep apples in a separate bag from other fruits or veggies. Apples release a gas that can be harmful to the freshness of other fruits and veggies kept in your refrigerator.
8. Jen Hoy, Certified Integrative Counselor, Holistic Nutritionist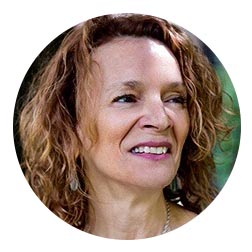 As a nutrition and wellness expert, a large part of my focus is plant-based eating. Clients often voice concerns about produce and other fresh food going bad before they have time to eat it, so here are a few tips:
Don't over-buy. It's our biggest mistake. We go shopping, or head to our local farmer's market, see all of these gorgeous fruits and vegetables and buy far more than we will actually eat in a week. Consequently, the produce sits in the fridge and quietly shrivels away.
If you aren't certain that you'll use your fresh fish or meat within a couple of days, put it in the freezer and pull it out as needed.
Wrap fresh herbs, delicate greens, and heads of lettuce in crisping bags or a damp paper towel inside whatever bag or container you're using. Or invest in eco-friendly produce storage bags. Wash your produce when you're ready to use it, or use it within a day or so of washing. Water causes lettuce,
berries and other delicate produce to degrade more rapidly.
Have a plan. Eating well takes more planning than not. Sit down and figure out your eating strategy for the week, and shop accordingly. Super busy at the office? Deadlines to meet? Traveling? Planning ahead can be crucial when we have a lot going on.
Commit to a healthy household. If your partner or whole family gets on board, healthy eating is a lot easier than if you're going it alone, and you'll be less likely to waste food.
9. Kim Dorval, RD, LD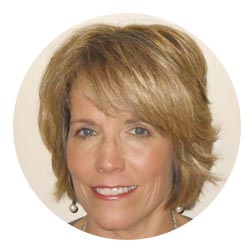 With Summer upon us and an abundance of fresh fruits and vegetables, it is an important time to discuss how to keep them as fresh and as long as possible in order to minimize waste.
Here are some tips to get you started:
Keep your fridge at 40 degrees.
After you wash lettuce, wrap it in a towel and then bag it to soak up extra moisture.
Store veggies in the veggie draw not on shelves.
Use glass containers.
Put a wet paper towel in with spiralized vegetables to keep them fresh enough to be used within a few days.
Store carrots and celery in water after they have been cut.
Freeze leftover minced ginger to be used for future soups and stir-fries.
Freeze chopped fresh herbs with a little bit of water in ice cube trays to be used for a future recipe.
Wrap the banana stems in plastic to keep the gasses from ripening the banana too fast. You can also peel and freeze ripe bananas and use in smoothies.
Prepare, cook and refrigerate or freeze vegetables to keep them from going bad quickly. Cook the vegetables until they are still slightly crisp to keep them from turning mushy when you re-heat them.
Store potatoes with an apple to keep them from sprouting. Do not store them onions.
Restore the crispness of wilted greens by soaking them in an ice water bath.
Wash fresh berries in a vinegar/water bath, 1 part vinegar to 3 parts water and dry them thoroughly. This removes mold which is one of the reasons berries go bad.
Store tomatoes outside of the fridge and stem side down.
10. Deborah Kispert, MS, RD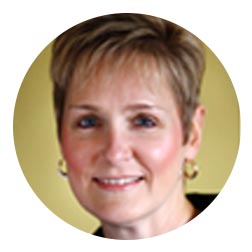 This is the season for wonderful summer produce. Regardless if you live in a metropolitan city, the suburbs or are knee deep in the farming heartland of the United States, summer means a prolific variety of freshly picked fruits and vegetables. There are so many ways to enjoy this summer fare. Sometimes it can be challenging to preserve these items and keep them fresh and extend their availability.
Organizing your refrigerator is one place to start. Most refrigerators have specific locations as well as designated climates to preserve the items stowed there; deli drawers, vegetable, and fruit drawers are the most popular. How items are stored in these smaller compartments will influence longevity or speed up their disintegration. Don't forget to store your cooked foods within two hours for leftovers!
Here are some tricks and tips to help you maintain foods in the refrigerator or determine if putting some of your produce on the counter – even though you may be tempted to refrigerate them.
Tip #1: Put an apple in your bag of potatoes. Apples produce ethylene gas which will keep your spuds fresher and firmer for a few weeks after purchase.
Tip #2: Keep those same apples away from other fruits and veggies. That gas speeds up the possibility of produce rotting.
Tip#3: Berries are a favorite to enjoy during the peak seasons of spring and summer. However, they are very perishable and the costliest of produce.
Therefore, the care is important. Extending the life of berries can be obtained by putting them in a bath of 1 cup vinegar and 3 cups of water as soon as you bring them home. This kills the mold spores. You must dry them thoroughly before refrigerating.
Tip#4: Keep fresh mushrooms in a paper bag. This reduces the slime from too much moisture and keeps them clean and dry.
Tip #5: What produce does not belong in the refrigerator? Tomatoes are a summer favorite. Storing them on the counter preserves their flavor and juicy texture. Avocados should ripen on the counter and then refrigerate to keep them ready to eat.
So, enjoy the medley of fruits and vegetables of the season. These few tips will extend and preserve them longer. Eat the colors of the rainbow. Happy Eating!
11. Jenny Askew, MS, RD, LD, ACSM-HFS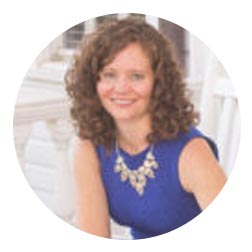 Cut fruits and veggies spoil faster than uncut. If I'm cutting something up, and I'm not ready to use the rest of it (like a lemon or cucumber), I just cut what I need and store the rest in an airtight container. The less of a food that is cut and exposed to air, the fresher it will stay.
12. Zarana Parekh, RDN, LD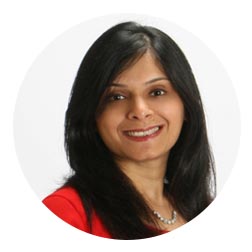 Are you tired of your fresh food going bad and wasting your money?
Follow these 7 simple tips to keep your food fresh longer:
Buy only what you need: when it comes to avoiding food waste; my number 1 recommendation is to go to grocery store with your plan for the week and buy only what you need for the week.
Get local produce: Locally grown food is fresher, seasonal and free of artificial ripening. Many times local produce is picked within 24 hours of your purchase.
Avoid dampness: Do not wash your fruits and vegetables before storing. Keep a paper towel in your fruits/vegetables drawer. This helps to absorb any moisture that vegetables may produce as they chill and prevents them from wilting and getting spoiled faster.
Store in breathable cloth bags: Storing your produce in breathable cloth bags rather than closed plastic bags allows air to circulate, gas produced by fruits and vegetables to escape and is also environmentally friendly.
Be Ethylene Aware: Ethylene is a natural plant hormone that is released as the gas which promotes ripening of fruits. Some fruits and vegetables like apples, pears, avocados, bananas (ripe), onions, peaches, and tomatoes are ethylene producers. While asparagus, cabbage, cauliflower, cucumber, leafy greens, and carrots are ethylene sensitive foods. Keep your ethylene-sensitive foods away from ethylene-producing foods to extend their life.
Decorate your kitchen with herbs: Keep your herbs in a small vase to allow roots and ends to dip in water; this not only helps keep your herbs last longer but, also will make you a nice decorative centerpiece for your kitchen island.
Refrigerate leftovers: When it comes to storing cooked food; refrigerate leftovers as soon as possible usually within 2 hours and eat it within 3-4 days or freeze it for a longer time.
13. Justine Roth MS, RD, CEDRD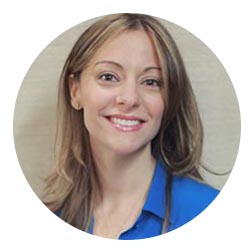 Here are some of my tips:
Don't wash berries until you are going to eat them. If you wash ahead of time add a small amount of vinegar and make sure to dry them. Then store in an airtight container.
Store tomatoes at room temperature.
Wrap banana stems in plastic wrap to delay ripening.
To crisp salad greens back up before eating rinse them in a bowl of ice water.
Don't store fruits near vegetables, especially apples. They can give off ethylene gas which can cause foods to spoil quicker.
14. Pamela Warren, MS, CHN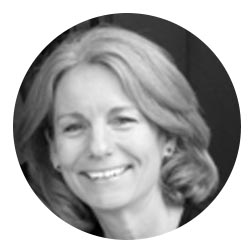 In order to derive the most nutrients from the foods you consume, purchasing fresh foods will provide you with you abundant nutrients. Keeping fresh foods their freshest is easily accomplished when you put in a little effort mixed with kitchen wisdom.
When storing meat, dairy and produce in the fridge, it's most important to know the correct temperature range. For these three, keep your fridge between 28 and 40 degrees Fahrenheit.
Next, it's necessary to understand that fresh foods spoil due to oxidation. When you have fresh dairy products, you should keep them well sealed. Keep milk and yogurt containers closed with caps and tops. Keep fresh cheeses longer by tightly wrapping them in plastic wrap and making sure there is no air inside.
Produce can be stored and last several days longer when you do these things. Leave them in the plastic bag or other wrapping right from the store. If you buy your produce from the farmer's market, you might want to place them in a bowl or on a plate. Store produce in the coldest part of your fridge, which is the lowest shelf, or the produce drawer. It's very important that you do this, without washing them.
Certain types of produce, such as the leafy greens, like a head of Romaine lettuce or a bunch of fresh kale, do well when you add some tap water into the bag and then place it in the coldest part of the fridge.
Meat, poultry, and fish should remain well wrapped and untouched until you are ready to prepare it.
15. Chesney Blue, RDN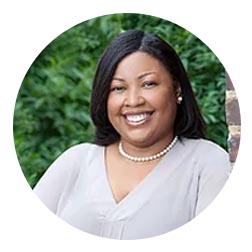 During the summer months, we tend to eat and purchase more fruits and vegetables due to the many Farmer's Markets around and the need to eat light. Americans throw away 19% of vegetables and 14% of fruit due to spoilage. Here are some tips to help prolong the life of your fresh market finds.
You may need to separate your fruit and vegetables in the refrigerator. Fruit emits an ethylene gas, a common ripening agent, that speeds up ripening of vegetables. Keep your fruit separate from your refrigerated vegetables.
Some fruits and vegetables don't all belong in the refrigerator. It's good to know which ones can sit out in a cool, dark space in your kitchen. Popular summer produce such as peaches, nectarines, uncut watermelon, tomatoes, bananas, and avocados can sit outside of your refrigerator. Keep apricots, apples, cucumbers, and plums refrigerated.
Make sure you eat the fresh foods you buy! We all have goals to increase our fruit and vegetable intake, however, they sit in the produce bins in our refrigerator. Try to keep these items at eye level to remember you have them and add them to your daily meals (summer salads) and snacks as soon as purchased.
16. Laurie Conteh MS, RD, LDN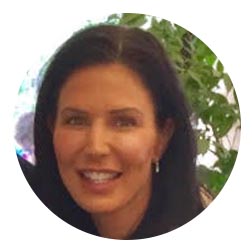 Tips to keep food fresh
Store condiments in the refrigerator door, meats on the bottom shelf, and vegetables and fruit in the drawers. The bottom of the refrigerator stays the coolest and will keep these foods fresh longer. The door tends to be the area with most variable temperatures so it's good for jams, ketchup, etc.
Store leftover meats in airtight containers. The more air that gets to protein the higher the bacteria growth.
Wrap lettuce in moist paper towels before refrigerating to keep the lettuce from wilting.
Avoid separating bananas until you are ready to eat them. They stay fresh longer in bunches.
Store open bags of unfinished snacks (chips, pretzels, etc) in airtight containers.
Put rice in salt to prevent it from clumping together from moisture.
Store brown sugar in the freezer to keep it from hardening.
Rinse berries in a vinegar and water mix before storing them to preserve their freshness.
Store tomatoes on the counter or a shelf vs in refrigerator.
Store potatoes with an apple to prevent sprouting.
17. Adrienne Raimo, Integrative & Functional Dietitian, L.D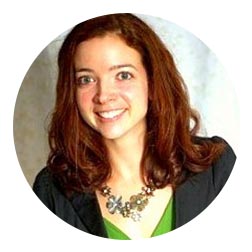 If your tomatoes aren't quite ripe, don't store them in the fridge! As Harold McGee, author of On Food and Cooking writes that since tomatoes originally come from a warm climate, they should be stored at room temperature. Covering the tomato's stem (via storing the tomato upside-down or putting a bit of tape over it) can prevent moisture from escaping the tomato too.
Does putting an avocado seed really help keep guacamole fresh? Well, only the pit's immediate surrounding area...and it's just as a simple matter of preventing some of the dip from oxidation; the rest of the area not immediately in the vicinity of the pit will soon show browning. Better methods are using plastic wrap to prevent oxygen exposure and lemon or lime juice, which have vitamin C and a rather high acidity.
Remember that overly ripe bananas are still usable and even preferred for recipes such as banana bread, milkshakes, pancakes, or even freezing to be used in a plant-based ice cream such as Raspberry Coconut Ice Cream.
18. Lisa Perry, RDN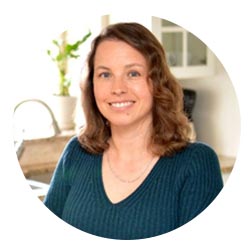 Buy local produce from your farmer's market or farm stand, if possible. Local produce will be fresher, retain more nutrients and will last longer than produce that has been shipped from thousands of miles away.
When buying heads of lettuce, wash and spin dry when you bring it home. This way, it's ready when you are! Wrap in paper towel and store in a sealed plastic bag. Revive limp lettuce by soaking in very cold water, but only if there are no signs of mold or decay.
Have an abundance of herbs in your garden? Herbs like sage can be dried and stored in a container, away from heat. Basil and parsley can be used to make pesto to serve over pasta, veggies, fish or potatoes. Or, chop those herbs and freeze small portions in ice cube trays with a bit of water, to be used at a future date.
Store apples away from other fruit and produce, as they give off ethylene gas which will cause other produce to spoil faster. Bananas, kiwifruit, and mangoes give off ethylene gas, too.
Remember the old adage, "Out of sight, out of mind?" If your produce is hidden, you're less likely to eat it. Store produce so it is easily accessible to ensure it is eaten quickly.
19. Janis Jibrin, RD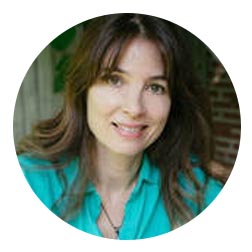 We're all guilty of wasting food: The bag of greens going bad in your fridge, the ancient (literally) grains that have languished for years in the dark regions of the cupboard, and other past-their-prime foods that wind up in the trash. But adopt a few simple strategies and you'll be rewarded with fresh, healthy ingredients, some dollar savings—and a lot less guilt!
Make a weekly meal plan. With your calendar in front of you, pencil in meals for the upcoming seven days. This will serve as a springboard for a realistic shopping list, helping you buy foods you'll actually eat. Bonus: Meal plans and shopping lists help you eat healthier and better manage your weight because you have healthy foods at the ready.
Toss out expired food. Less clutter in the fridge and cupboards means you can more easily spot the fresh food—and eat it!
Check inventory. That way, you don't buy what you already have.
Stock up on fresh foods that last longer. For produce, this includes carrots, oranges, apples, and pears, which remain good for about two weeks in the fridge. Don't drink milk quickly enough? Buy ultrapasteurized, which stays good for about a month, as does yogurt (plain is higher in calcium and lots lower in sugar than flavored).
Practice FIFO (First In, First Out). By placing the newer items you just bought (such as cans of tomato, containers of yogurt, bags of fruit) behind the older items, you'll see (and eat) the older items first.
Use clear plastic containers for cut-up fruit and leftovers. When you can easily see it, you'll remember to eat it!
Cook vegetables before it's too late. If, despite your best efforts, your arugula and other vegetables are starting to go limp—toss them into a stir-fry, stew or soup. They'll taste just fine—promise!
20. Taylor Wolfram, RDN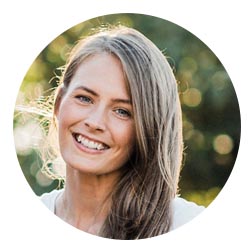 My biggest tip for keeping food fresh is to eat it! This means only buying what you need and eating what you have before it goes bad. Sounds simple enough but Americans waste a lot of food. Before you head to the grocery store, "shop" your pantry, cabinets, and refrigerator. Think of meals you can create using what you have on hand or are able to create with just a couple additional ingredients from the store.
Sales and bulk options are great but not if they mean buying more than you need and letting the food go to waste. Think about how much you will realistically eat before the food goes bad and only buy that amount.
21. Erika Schultz, Dipl. OM, LAc, ACN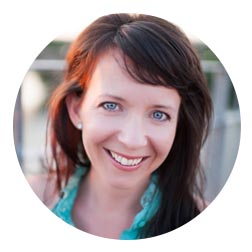 Keeping food fresh can be challenging but it is a pretty good problem to have when you consider the alternatives. A recent trip to a major supermarket pharmacy with my pregnant sister to retrieve blood glucose test strips revealed something very startling. Aisles of processed foods marketed toward the diabetic patient. These items contained on average 30-40 ingredients that were manufactured in a laboratory and contained very little if any likeness to food.
Once I started getting healthy, I had to confront my dislike for grocery shopping, but I realized I just needed a better strategy. I quickly learned the best shopping strategy was to shop the perimeter of the grocery store- sticking to mainly fresh produce and organic/grass-fed proteins and skipping the bakery aisle altogether. This ultimately led to a shrinking of my budget and waist-line so the extra trips were well worth it. I have found in coaching hundreds of clients that many are not unlike me in this way. However, if you shift your perspective and actually find efficiencies like making lists ahead of time and visiting your local farmer's market it can become fun and interesting. Explore grocery delivery services which are becoming more popular.
Get into the habit of buying FRESH foods, taking the time to search the internet for new recipes and preparing the food so you can enjoy the leftovers on busier days. If it has the potential to spoil it's a good thing- and doubling/tripling recipes and storing food in freezer bags or glass containers (remember to NEVER heat plastic containers), you can have a meal containing only real food that is ready in just minutes.
22. Ellen L. Morrison, MS, RDN, RDN, CEDRD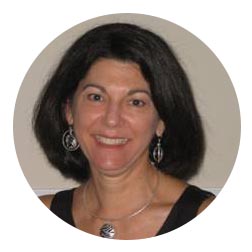 In many American households, pounds of spoiled produce are thrown out weekly. To help vegetables stay fresh longer, store them in a high humidity drawer in their original containers.You can line the vegetable drawer with a paper towel to absorb excess moisture. Fresh lettuces can be wrapped in a damp paper towel and put in an open plastic bag. Celery, carrots, and radishes can be stored longer in the refrigerator if they are soaking in water. With mushrooms, it is best to wrap them in a dry paper towel before placing them in the refrigerator. Ears of corn should be stored in their husks to keep them from drying out. Tomatoes and potatoes should not be refrigerated nor should onions and garlic. Onions and garlic should be kept in a cool dark place.Keep onions and potatoes separate because onions will cause the potatoes to sprout. Scallions can be placed in a jar of water on the counter.
Most fruits do best in a low humidity drawer. Bananas do well on the counter, wrap the stems in plastic wrap and avoid separating them until ready to eat. Apples cause other foods to spoil more quickly, so keep them separate. It is best not to wash berries until ready to eat.
The top shelf of the refrigerator is best for pre-prepared items, yogurt, cheese, and sauces. You can store yogurt and cottage cheese upside down to create a vacuum that inhibits bacterial growth. The middle shelf is great for milk, cooked meat, and leftovers. The bottom shelf is cooler and suited for uncooked meat, fish, and poultry. Keep them in their original package and place them on a plate to avoid any of the juices dripping onto other foods. Store them up to two days otherwise, place them in the freezer. Raw eggs should be stored in their original container on the top or middle shelf. Door shelves are good for condiments, butter, jelly, and juices because they can withstand the fluctuation in temperature when the door is opened.
It is important to keep the refrigerator at about 38 to 40 degrees Fahrenheit. Get in the habit of looking at the expiration dates when shopping and plan meals in order of what needs to be eaten first. Use the FIFO method – first in, first out. Happy eating!
23. Christie Caggiani, RDN, LDN, CEDRD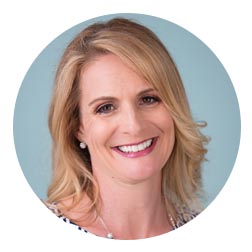 The life of food as it exists in your home actually begins before it even reaches your doorstep. By outlining some meals and snacks for the week, you can create a snapshot of what and how much food will realistically be needed. With this basic framework, you can then make a simple shopping list which not only helps save money, it allows you to have a focus and a purpose for the foods you're buying.
Once you're home, a few steps can optimize the freshness of foods, particularly the perishables. Some favorites of mine include:
Vitamin C, or ascorbic acid, does a beautiful job of preventing browning of many fruits. Simply sprinkle some orange or pineapple juice or a powdered form, such as Fruit Fresh, on the surface of your cut fruit, and your apple slices will still look amazing at your afternoon snack.
Store potatoes in a cool, dry and dark area, such as a pantry or basement, to prevent sprouting. But don't put them in your fridge, which advances the ripening and converts the starch to sugar. Some research also shows storing them with an apple may extend freshness, but this may vary depending on the variety.
Wash berries in a diluted vinegar bath with one part vinegar to three parts water. Since vinegar is a natural disinfectant and kills mold, this little rinse can stretch the life of berries up to a week or more. Dry the berries completely and store in a clean container.
Storing tomatoes stem-side down on the counter will not only prevent moisture from escaping but also minimize the onset of mold and extend the life of your tomatoes by many additional days.
Use your freezer! Double-wrap items with freezer paper or ziploc bags before throwing them into the cold. This will maintain freshness and lengthen the life of many foods, from meat and chicken to bread and leftover rice.
24. Bonni London, MS, RDN, LDN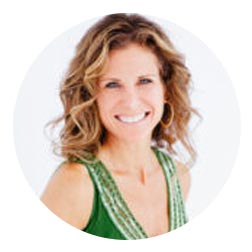 How to store food so it lasts!
The first recommendation to storing food that lasts is buying food that lasts. This is where shopping local can make a significant difference. For example, when you buy from a local farm, usually the produce is not more than a few days old which means not only does it retain more nutritional value, but it more likely to last for a reasonable amount of time once you get it home. In contrast, a typical large supermarket may have financial contracts with farms anywhere in the country or even the world and your produce may be 2 weeks old before it ever reaches the store, never mind your home!
Now once you get your groceries home here are my top tips to extend the life and flavor of your food:
GARLIC: should be stored on the countertop in an open basket to allow for air circulation.
ONIONS: should be stored on the countertop also in a basket or a container that allows ventilation. Do not store your onions near potatoes as the gases from the onions increase sprouting in potatoes.
POTATOES: should be stored in a cool, dark, dry place, away from onions and in a paper bag.
Fruits that do not go in the fridge: apricots, kiwis, plums, tomatoes, and avocados should be stored on the counter
Fruits to keep in the refrigerator: Apple, Cherries, Grapes.
Lettuce: cut-it, clean it and store it in a bag with a paper towel in the refrigerator.
Mushrooms: paper bag in the refrigerator.
Sour cream and cottage cheese: store them upside down in the refrigerator!
Meat, poultry, and fish: keep in original packaging and store in the refrigerator. Wrap pieces separately before freezing to reduce freezer burn.
Nuts and seeds: should be stored in the refrigerator or even the freezer, as the oils they contain will stay longer.
Your turn
Most of these hacks may have been something you knew about before, or maybe you have just learned new and better ways of keeping your berries and banana fresh longer. Either way, it's always nice to remind yourself of the hacks you already know (and may have forgotten about) and to learn of new ones in order to avoid your money going down the drain. Wasting food due to spoilage that can be prevented will not only be worthwhile for your pockets in the end but also for the environment where we will dump less waste.
Are there any other tips that you know of but which werent shared here? We would love to know what tricks you have up your sleeves to keep your produce fresh longer. Please leave us some comments if you liked the article or have any suggestions.
TheDiabetesCouncil Article | Reviewed by Dr. Christine Traxler MD on May 27, 2020