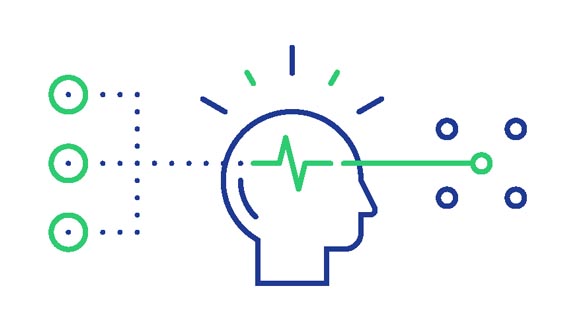 Congratulations! You have finally set the wheels into motion by going on that diet you have been talking about going on for some time now. You have already taken that most important step towards a healthier and happier you. Regardless of whether you started your new lifestyle yesterday, a week ago or months ago, the next step is to stay on it. However, you are constantly being lured to try new snacks, or get cravings to have that one last cookie or just think of giving up entirely. This makes it challenging to stay on a diet, we know it!

Staying on a diet is not about changing your meal plan or the number of times you eat and what you eat, it's about being determined to adopt a new lifestyle for the long run. When you look at it in those terms, and not in ways you can quickly lose a pound or two in a week, it becomes less daunting to stay on a diet. It is when we put so much pressure on ourselves for having to lose 5 pounds in a week that we start failing to stay on course. It's just not sustainable in the long run. Keeping that in mind, we sought out 28 experts who have their owns tip to share on how you can stay on a diet. These are people who know what works for them and their clients and they are sharing those tips here with our readers in order to help you to stay determined!
List of Experts (click to expand)
| | |
| --- | --- |
| 1. Leanne Ray, RD | 2. Nicole Geurin, MPH, RD |
| 3. Kathleen C. Niedert, RD LNHA | 4. Elaine Hinzey |
| 5. Lauren Antonucci MS, RDN, CSSD, CDE, CDN | 6. Carolyn O'Neil, MS, RDN, LD |
| 7. Dianna Schalles, MS, RDN, LD | 8. Debora A. Robinett, M.A., R.D., C.D. |
| 9. Mark Hedegore RD,LD,CSCS | 10. Angela Boadu, RD, LDN/LD |
| 11. Ilana Muhlstein, R.D. | 12. Shana Maleeff, MA, RD, CDN |
| 13. Charlotte Harper and Gillian Galway | 14. Maya Feller RD, Nutritionist |
| 15. Courtney Sullivan, RD, NASM-CPT | 16. Tanya March |
| 17. Melissa Buczek Kelly, MS, RD, CDN | 18. Barbara Lewin, RDN, CSSD, LDN |
| 19. Tanya Freirich, MS, RD, CDN | 20. Deborah Tagliareni, MS, RD, CDN |
| 21. Laura Lagano, MS, RDN, CDN | 22. Leslie Beggs, RD, LD, CPT |
| 23. Andrea Vanderwoude MSC, RD, CSSD | 24. Laura Pumillo, MA, RDN, CDN, CEDRD |
| 25. Toby Smithson, MS, RDN, LDN, CDE | 26. Cara Anselmo, MS, RDN |
| 27. Rebecca Bekka, RD, LD | 28. Tina Gowin Carlucci, RDN |
1. Leanne Ray, RD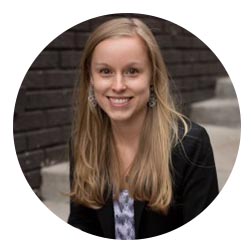 In general I actually don't recommend diets because I find that they aren't sustainable. However, if someone with diabetes is working on changing their eating habits for improved blood sugar control, my advice would be to start by making a list of favorite meals and then modifying them to meet any specific nutrition needs. This is much less intimidating then completely changing up food choices! Viewing healthful eating as an opportunity to experiment in the kitchen (versus thinking about everything that should be eliminated) will likely make the food experience much more enjoyable leading to lasting positive changes.
2. Nicole Geurin, MPH, RD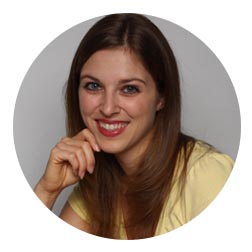 Don't be too strict. All foods can fit into a healthy diet. The key is balance, variety and moderation.
Balance – Eat balanced by including foods from every food group: fruit, vegetables, grains, protein, dairy/calcium-rich foods, and fats/oils. Plan to enjoy some treats on occasion, too!
Variety – Eat a wide variety of foods within each food group. This will ensure you eat a wide range of nutrients and don't get bored. Experiment with new recipes and flavors.
Moderation – It's okay to enjoy treats in moderation. Factor the carbohydrates into your daily plan. Savor them without guilt!
3. Kathleen C. Niedert, RD LNHA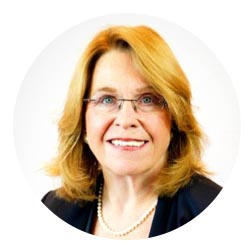 My best piece of advice is that if you fall off your plan for a day just get back with it tomorrow. Most of us aren't "good" every day. We have an extra serving of our favorite casserole; we drink an extra glass of wine; we just have one of those "see food and eat it" days. That just shows we are human. We need to put that day behind us and know that we will get back on the right path tomorrow—maybe add a bit more exercise for the next couple of days and stick to lean meats, fresh fruits and vegetables and lower fat dairy that make up our usual day.
I absolutely dislike the word "diet." Dieting is only a temporary fix if that. You are usually doing it for a certain outcome—a wedding, a reunion, etc. and as soon as that's over you return to your previous eating habits. Dieting just doesn't work in the long run and studies prove that.
To keep a healthy weight, it's all about the lifestyle we choose. It means making good choices about the foods we eat, including regular physical activity, and balancing the calories we eat with the calories we use. It means not beating ourselves up when we have a day when we stray from our usual plan. Making sustainable lifestyle changes YOU can live with will be the key. Quick fixes aren't the answer to long term weight loss or weight maintenance.
I advise reading the following pieces:
4. Elaine Hinzey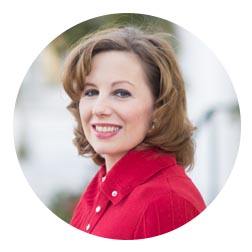 My best advice is to check in with yourself mid-way through your meal or snack to ask if you really need or want to keep eating. Assess your satisfaction at regular intervals and make it a rule that you'll eat only when you're hungry and stop when you're full. For chronic dieters, it can take a lot of practice to be able to easily determine if you're hungry, getting full, or way past full. Sticking with it will help you to create a whole new relationship with food. Remember that if you truly love food, you won't eat it while you're driving, playing on the computer, or reading a magazine. When you do these things, you're ignoring both your food and your body.
5. Lauren Antonucci MS, RDN, CSSD, CDE, CDN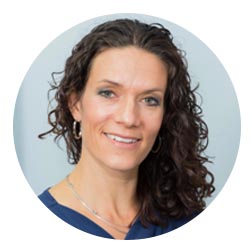 Wow-one tip to help people stay on a diet! That is a BIG question.
My first response is that no ONE tip is right for everyone, which is why individual nutritional counseling and education is so much fun! I can come up with 20 different tips for 20 different people in 20 different stages of weight loss/health promotion all in one day! That said, my 1 Tip to help people achieve desired/needed weight loss and improve their overall health, energy and medial conditions is that I want them to GET RID OF THE WORD "DIET".
As a Dietitian, I do not use that word at all. In my practice, the Dietitians at Nutrition Energy do not put people on diets, as diets set us up to fail and simply do not work long term. We help people break the all-or nothing, good day/bad day, good food/bad food mentality and literally change their relationship with food. Of course people need to understand appropriate portion sizes, how to balance their plate with lean protein + complex carbs + non starch veggies (fiber!) and good fats. But once we teach them that, we need to break the cycles of ups and downs, "good" days/weeks/months followed by "bad" ones. To do this we help clients to understand why they eat what they eat and to really start listening to their bodies. Am I truly hungry? If yes, what am I hungry for? What does my body REALLY want? Then we ask-how to I feel AFTER I eat a meal or snack? Emotionally how do I feel. Physically how to do feel? Am I happy with the way I feel-psychologically and physically and energy wise after eating? If yes, great-keep that meal/snack/habit going, and commend myself for making such a great choice, that left me feeling fantastic today!
If not, let's try changing it next time to see how I feel.
Will I feel better if I stop eating a bit sooner (so I am not so fully and sleepy/sluggish after lunch)?
Will I feel more energized if I added non-starchy veggies and my blood sugars are therefore better after dinner?
Will I feel better and have more energy if I eat my protein and veggies FIRST and then see how much of the carb (potato, bread, rice, pasta) I am truly hungry for?
This sort of questioning certainly takes practice..or "work"…but you can be that it pays off a million times over when it then becomes easier to make healthy choices you have known all along that you should make…and wanted to make…if you only knew how!
6. Carolyn O'Neil, MS, RDN, LD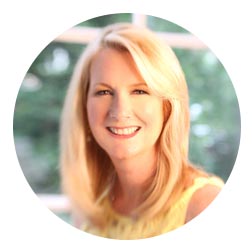 My number one tip for staying on a diet is to realize you're not on a 'diet' at all. You're in it for the healthy long haul and that means it's Ok stray a bit and get back on track. You're eating healthy for life. In fact, research from The Weight Control Registry shows that folks who lose weight and keep it off allow themselves a splurge every now and then. And in fact they often plan them. Rather than saying I'll never eat ice cream again because it's 'not on my diet', plan to enjoy a small bowl once a week. Measure out a half cup of ice cream ( if that's what you crave) and load up the bowl with a whole cup of fresh fruit on top. Healthy dieting is not about the long list of all of the foods you're not supposed to eat, it's about the good foods you should be adding to your diet. Healthy weight management should be healthy for your skin, hair, eyes, brain, bones and muscles too!
7. Dianna Schalles, MS, RDN, LD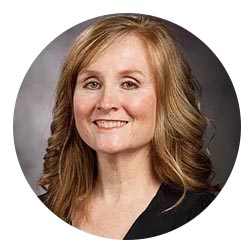 Rather than telling my patients they need to 'stay on a diet', I encourage them to choosea variety of healthy foods they truly can enjoy and sustain for life. Of course, balance is important in terms of portions and frequency of eating higher calorie/low nutrition foods. But as a registered dietitian nutritionist, I firmly believe all foods can fit in a healthy diet. When people take ownership of their own food choices and preferences, rather than sporadically following the latest and greatest diet trend, they are more likely to learn to trust in their own body wisdom and meet their unique nutritional needs.
A mindful eating approach can help clients succeed in achieving this balance!
I highly recommend the program 'Eat What You Love, Love What You Eat with Diabetes: A Mindful Eating Program for Thriving with Prediabetes or Diabetes' by Michelle May, MD with Megrette Fletcher, Med, RD, CDE.
8. Debora A. Robinett, M.A., R.D., C.D.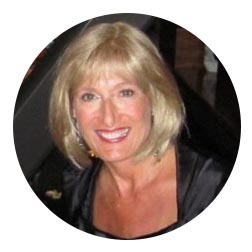 As a registered dietitian and functional medicine practitioner, I see patients with a variety of symptoms and conditions that require a personalized nutrition program. Consequently, patient compliance with their plan is life improving and adherence to their new way of eating becomes easier with practice. Beyond developing a nutrition plan that works for each client, my main tip for adherence is to "Plan Ahead." Often, this may require bringing water, nutritional supplements, snacks and or lunch to work. Modifying what is in the pantry and refrigerator, looking at the menu in advance, and planning what to order, eating beforehand or bringing food items to share at the holiday party also support adherence. Increasing exercise frequency and intensity before higher calorie events can help offset excess calories consumed but sticking with one's nutrition plan will pay off in health dividends in the long term.
9. Mark Hedegore RD,LD,CSCS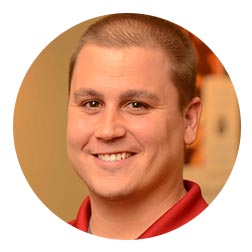 Eat pizza and have a drink!
You're only human so don't expect yourself to be perfect. If you really want a bite of pizza, a drink with dinner or some of that dessert that looks amazing- you should have some! Denying yourself occasional treats will just make you feel miserable and like a failure when you inevitably give in. No one ever sticks with an overly restrictive nutrition plan they hate. Focus on filling up on fiber- rich, plant based foods, lean proteins and healthy fats whenever possible- but don't deny yourself the foods you love. Find a realistic balance between the indulgences you love and the healthy foods your body craves and you'll have a nutrition plan you can stick with long term!
10. Angela Boadu, RD, LDN/LD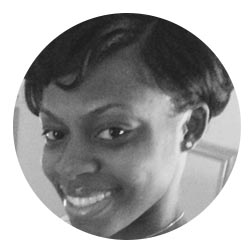 The one tip I would and have given patients to stay on an improved diet or eating pattern is to constantly remind themselves of why it is important for them to do so in the first place. Everyone has their reasons for wanting to eat healthier and most dietitians are not naïve to the reality that it is not always health, although that is the best reason. It could be to fit into new clothes well, relieve joint pain, be an example to others, feel better about themselves, even because there is an incentive or prize if they do.
Whatever the reason is I ask my patients to somehow make themselves aware of it every day before sabotaging their efforts for a healthier lifestyle. Whether it is setting an alarm that reminds them every day, writing it across a mirror they look at every morning or looking to a loved one who is a support or who may be affected by the consequences of them not following the eating pattern; they are to do what needs to be done to reaffirm to themselves why eating healthier is worth their commitment.
11. Ilana Muhlstein, R.D.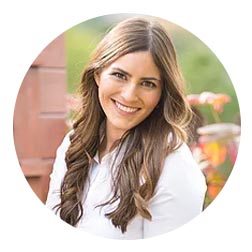 Stop saying you can't, and start saying you can. People like to convince themselves that they "can't continue to lose weight," so they can permit themselves to not even try. When you start saying "I can keep going," "I can lose more weight," I can continue feeling better everyday," you start to. Write out a few dates and occasions coming up and how you hope to feel and look by each of them. Milestone markers and events keep you going, especially if you have a "can do" attitude about it. Life throws a lot of tricky curveballs, so staying focussed and knowing you can get through them while staying in control is the best feeling in the world. Know that, the healthier choice is always the better choice, and more better choices lead to a better life. So just keep reminding yourself that more healthy choices are just a step forward in getting a better life. You can do this!
12. Shana Maleeff, MA, RD, CDN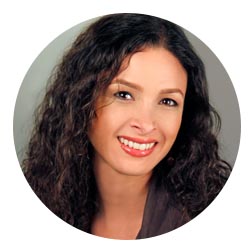 Having some form of accountability is critical to staying on track while working on any lifestyle change, especially while changing your eating habits. This is one of the reasons working with a Dietitian-Nutritionist one-on-one is so valuable. My clients really enjoy checking in every week or two so that they can weigh in, review their challenges and successes, and plan for the coming week. During the week as they are making food choices, they remember that they will be reporting in on these choices. Food logging is another form of self-accountability if working with a nutritionist isn't an option.
13. Charlotte Harper and Gillian Galway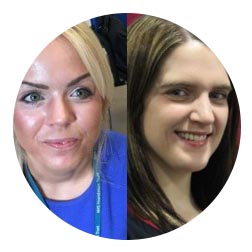 Tips You Would Give Someone to Stay on a Diet
We would advise not to follow a 'diet' or think of yourself as 'on a diet' but rather follow a healthy eating regime for life. Dieting is associated with restriction, feeling deprived and hungry and an overall sense of difficulty. It is often time limited with various conflicting regimes sending confusing messages about the right way to live and eat. Diets are also often unrealistic to maintain leading to dysfunctional eating habits and indefinite weight regain once the 'diet' has stopped, making future dieting seem even more difficult leading to a sense of lack of sense of control, low self-worth and shame that you have 'failed'.
It is advised to find a healthy eating regime that allows flexibility to enjoy favourite foods, in controlled ways e.g. once a week or portion controlled within a structured eating plan at set times e.g. a snack size bar of chocolate on a Tuesday and Thursday afternoon.
14. Maya Feller MS, RD, CDN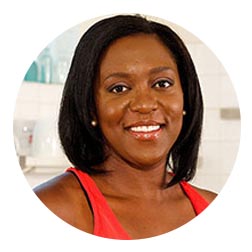 Dieting can be a challenge for many people trying to lose weight. It requires planning ahead, modifying and reducing ones intake of macronutrients while keeping the day to day interesting, limiting the intake of energy dense fast and processed foods, finding ways to stay physically active and changing learned food related behaviors that are not supportive of weight loss. All of this can feel daunting even insurmountable. I often recommend starting with a realistic goal. I've encountered patients who want to lose large amounts of weight quickly. I get it. However, for the majority of people losing 50lbs in one month is not possible nor is it generally advisable. So instead I say come up with a realistic number that can be achieved each month until you get to your goal. Having continued weight loss success and moving toward ones predetermined goal will keep you more motivated and more likely to adhere to your nutrition prescription.
15. Courtney Sullivan, RD, NASM-CPT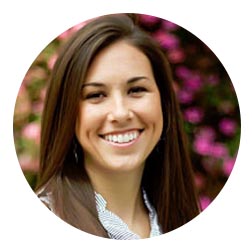 One tip I would give to stay on a diet: (Here is my response)
"I don't believe in fad diets, because they don't work in the long run. Instead I practice balance, moderation and variety with all meals. I teach my nutrition clients how important it is to implement a practice I like to call "the healthy plate method;" meaning you should fill half of your plate with brightly colored vegetables, 1/3 of it with a lean protein such as chicken, fish, turkey or eggs, and the last 1/3 of it with fiber-rich carbohydrates such as quinoa, brown rice, sweet potatoes, or even my new favorite, cauliflower rice.
Balance: look at your plate to see if it is balanced with a lean protein, whole grain carbohydrate and fruit or vegetable.
Moderation: portion control is key to weight management, blood sugar control and maintaining stable energy throughout the day.
Variety: when you eat a rainbow of colors, it ensures that you are getting key nutrients from different food groups. Brightly colored fruits and vegetables are rich in cancer fighting antioxidants.
16. Tanya March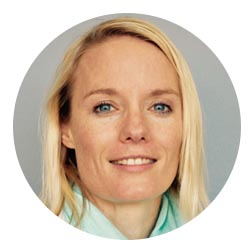 1. Change your attitude towards the "DIET". Make this a lifestyle change and promote healthy eating rather than another "DIET". "DIET" to many people refers to deprivation and as soon as we deprive ourselves, the more we want what we "cannot have". The best thing to do is "NEVER DIET" and eat smart for your health.
I actually have given up on diets Jen as diets do not work:( I now promote eating styles for certain conditions i.e.: gut rehab, thyroid dysfunction etc. that will benefit my clients physical, mental and emotional state.
17. Melissa Buczek Kelly, MS, RD, CDN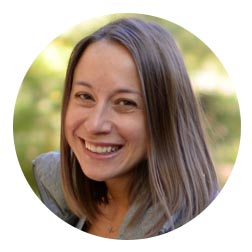 The one tip I share with all my clients trying to stay motivated on a diet is hit the "reset button" as quickly as possible. What I mean by that is that we all fall off track in life, but it's how quickly can you pick yourself up and get back on the healthy track. Don't wait until the next day to start eating "healthier" again, start at the next meal or snack after you slip up! So many of us may slip up on a Friday night, and then watch the weekend spin further out of control, only to say "Oh well, the diet starts up again on Monday!" Aim to pick yourself up as quickly as possible, consistency is key! That consistency makes your "diet" become your healthy lifestyle!
18. Barbara Lewin, RDN, CSSD, LDN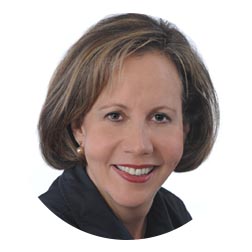 The reason most diets don't work is that they're about deprivation and don't look at making lifestyle changes. Keep it realistic-remember that it's not what you do once in awhile but what you do most of the time that matters. So many times 'dieters' put themselves into this 'all or nothing' thinking which is not realistic in the long run and can set them up for failure. If you're feeling deprived, you're less likely to be successful in the long run which is what really counts!
19. Tanya Freirich, MS, RD, CDN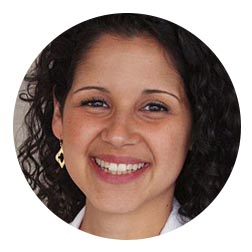 One tip to stay on a diet:
Plan out your "less healthy choices." Many people try to follow a diet perfectly but get frustrated, give up and go overboard with the indulgences. No one is perfect, and giving yourself a bit of wiggle room can not only ensure you feel satisfied but also help you stick to your diet for much longer.
For example, if you are trying to cut added sugars from your diet, try cutting out all added sugars except for a teaspoon of brown sugar in your coffee every morning. This is a more reasonable approach and can be tailored to your favorite and most pleasurable added sugar of the day.
Another approach could be to cut all added sugars on most days except savoring a small piece of your favorite dessert once a week. For example, one cookie or mini cupcake. You still can have the things you enjoy but in much smaller amounts.
If you try to cut out all added sugar at once, "perfectly", it often feels too hard. Avoid throwing your hands up in the air in defeat and ordering the double chocolate ice cream sundae by planning out your "less healthy choices" through the week.
20. Deborah Tagliareni, MS, RD, CDN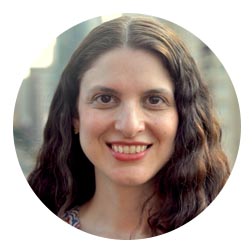 Keep eating your favorite foods – including dessert.
If the first thing that comes to mind when you hear the word "diet" is eating a boring salad with grilled chicken breast for lunch and dinner day after day, think again. Not every diet requires you to throw out all of your favorite foods. In fact, feeling less restricted about the foods you eat will help you stay on your diet longer and help turn your new healthy eating patterns into a true lifestyle change. The key is to eat smaller portions. Three bites of a food is generally enough to satisfy your craving, so not only will a few bites of your favorite high calorie meal or dessert not derail your diet, it will also help keep you on it.
21. Laura Lagano, MS, RDN, CDN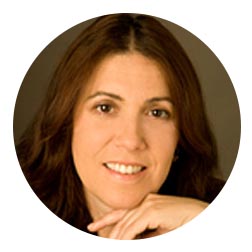 Eat protein plus a restorative fat at breakfast. Some ideas – wild caught salmon, eggs, nitrate-free, bacon, avocado.
22. Leslie Beggs, RD, LD, CPT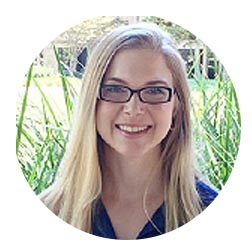 Tune-in to your hunger! Oftentimes we eat for many reasons other than physical hunger, such as stress, boredom, emotions or habit. Even the sight or smell of food, or alluring advertising, can increase our desire to eat even when our bellies are full.If we continue to eat for reasons other than physical hunger, it makes sense that weight gain can start to occur over time. The good thing is our bodies will naturally give us signals when we are truly hungry and full…if we slow down and learn how to listen! My philosophy as a dietitian is that we should stop thinking about the "D-word" (diet) to begin with, and instead shift that focus to reconnecting with body cues that guide the eating process. Learning to listen to hunger and fullness cues and respond appropriately is key to life-long weight management, without having to jump on the latest diet fad which all-too-often fails in the end. Here are a few steps to get you started:
 Start recording your food. Instead of tracking calories, record your hunger and fullness before and after meals and snacks on a scale of 1-10, with "1" being starving and "10" beyond Thanksgiving dinner full. Aim to begin meals when feeling hungry but not ravenous (3-4 on scale), and finish when satisfied but comfortable and energized, not "weighed down" (6-7 on scale). Jot down when and where you ate, along with anything about the experience that stood out to you…basically what was going on for you at the time. For example, were you stressed? Bored? Eating at the table or in front of the TV? Bringing awareness to unconstructive eating patterns is the first step in developing new healthy eating habits.
Identify how physical hunger presents itself to you. Does your stomach start to growl? Do you feel low energy? Do you have a sensation of emptiness in your belly? Has it been 3-4 hours since you've last eaten? Learning what these signals mean can help us identify when true hunger strikes (and when it's time to eat food!).
Enjoy your food more! Slow down and savor your food, chew thoroughly and set down your utensil between bites. Avoid "distracted eating" whenever possible, such as eating in front of the television or while catching up on work at your computer. Fast eating and distracted eating tend to lead to overeating, and sometimes even forgetting one has eaten in the first place. Slowing down helps give our bodies a chance to register fullness cues, which take about 20 minutes or more to kick in. Taking time with mealshelps us enjoy our food more, and even feel satisfied off a smaller portion size, so take the time to taste!
Find balance with what you eat and when. Build a balanced plate that includes carbohydrates with fiber (like whole grains), lean protein,healthy fats and non-starchy vegetables (like leafy greens, broccoli, cauliflower, summer squash etc.). This combo of nutrients not only providers our bodies with essential nutrients, but also helps our bodies feel full. Balancing your intake over the day is also important. Avoid being a "meal skipper" and aim for 3 meals and 1-2 snacks to help energy crashes and getting over-hungry in between meals, which usually results in overeating.
Identify non-hunger eating "triggers" like stress, emotions, boredom etc. and find alternative solutions that don't involve food. For example, try reading a good book, starting a new creative project or taking a walk if boredom strikes. If your trigger is feeling tired at the end of the day and needing to unwind, try a warm bubble-bath with aromatherapy candles, or a gentle yoga or meditation practice. There are so many ways to soothe without food!
23. Andrea Vanderwoude MSC, RD, CSSD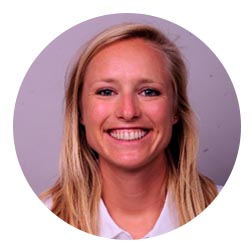 How to stick to your new habits.
A favorite question from my clients is how do I stick to my 'diet'. Everyone is different and needs different help, but here are a few common tips to making your healthy habits stick:
Support: everyone needs support to keep on track, choose a friend or family member that can support you and keep you motivated and not sabotage you. If your husband wants dessert every night, it becomes harder to say no.
Plan ahead: whether you are going to work, running errands all day, or just at home, make sure you have a plan and take healthy snacks with you. Grab an apple and almonds, hummus and carrots, turkey, cheese, and apple roll ups, coconut wrap with almond butter and banana. If you don't have a plan, you will be more likely to snack or choose something less healthy in a pinch
Don't feel bad saying no: at a party, dinner, or just out and about, you don't have to say yes to food offered to you, only choose what you really want, 'worth it foods'.
Choose your favorite: When at dinners or parties, fill half your plate with vegetables first, then choose your favorite of all the other food options so you aren't feeling depraved yet aren't going crazy.
Balance: 90-10 rule, always incorporate balance, and reward your success with non-food incentives like a new book, a new pair of workout clothes, a trip to the nail salon, or whatever else you enjoy, and keep up the good work!
24. Laura Pumillo, MA, RDN, CDN, CEDRD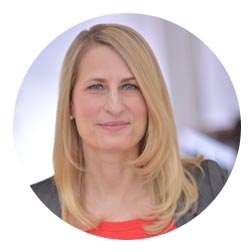 To stay on a diet, the number one most important tip is to forget that you're on one. A diet literally means what and how you eat. Stop thinking of a diet as a rigid weight loss plan that deprives you of your favorite foods. Believing that you're on a restricted or weight loss diet is a giant bummer. Plus if you're on it, well then you can be off it.
No one wants to feel deprived or limited, especially with food. Food is intensely personal and it's much more of your life than simply fuel. It represents connectedness, celebration, success, comfort, pleasure, distraction, even love. The diet one chooses with DM is essentially the same diet recommended for every human being. Eat more vegetables, lean protein, fresh fruit, whole grain, high fiber starches, plant based fats and some treats are allowed. If they're not forbidden then you won't need more, or big portions. Stop lying to yourself and don't pretend that each treat is the last. This is a delusion, you're not giving up your favorite foods and sweets forever. Be realistic focus on one habit change for life and always stay positive. You must never, ever give up. Habit change is hard but it has a 100% success rate. You only fail when you stop trying.
25. Toby Smithson, MS, RDN, LDN, CDE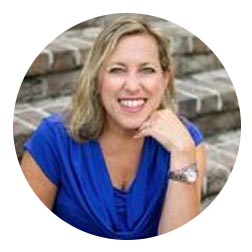 There is a lot of talk about how much sugar we are eating, but it's important to know that not all sugar is created equal. Some sugar is naturally occurring in foods, like fructose in fruits, and lactose in milk. But then there's sugar that is added to foods and beverages for taste. Added sugar is the type you should pay attention to, especially when you are trying to lose weight. One of the easiest ways to start cutting back on the daily amount of added sugar you eat is to stop adding it to your coffee or tea. Don't want to give up that sweet taste? Swap the sugar in your coffee, or honey in your tea, with SPLENDA® No Calorie Sweetener. You will get the sweet taste you love without calories from added sugar.
I am working with Splenda to promote good science around the safety of sucralose.
26. Cara Anselmo, MS, RDN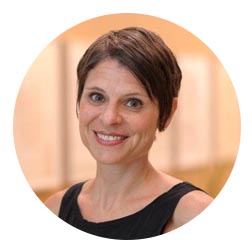 It can't be about "staying on a diet." It has to be a lifestyle — habits that an individual incorporates daily, a routine way of thinking, behaving, and seeing oneself. In most cases, any changes people adopt should be ones that are practical and doable over a whole lifetime, not just a few days, weeks, or months. This doesn't mean never eating dessert again. It means identifying as someone who doesn't eat too many sweets every day, and continuing to practice that.
27. Rebecca Bekka, RD, LD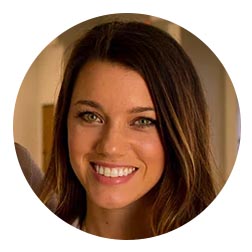 "The key to a successful diet is goals: short-term and long-term. I have my clients create weekly (short-term) and monthly/yearly (long-term) goals. Wheater's big or small it's a wonderful feeling when you reach your goal because you're making healthy changes and staying on track!"
28. Tina Gowin Carlucci, RDN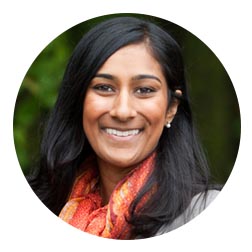 My tip would be not to go on a "diet" in the first place! If you're looking to follow a healthier eating pattern or improve your health, start with one change at a time. Perhaps try to include more fruits and vegetables in your day, go for a walk at lunchtime, or switch to water instead of soda most of the time. "Dieting" is often restrictive and usually not sustainable (that's why people go on and off of them all the time), and many times isn't even healthy, either. Toss the "diet" out the door and look to make small, sustainable changes that make you feel better inside and out.
Conclusion
These tips sure did widen our knowledge on dieting and how we can sustain being on one for the long haul. We hope that they had the same effect on you. Please do not hesitate to leave your comments below and let us know what your thoughts are. Did you learn some new trick? Is there something that was listed here that you have been doing for a while and which has been working for you? Was there anything that you are doing but which was not mentioned and you would like to share with our readers? Stayin on your diet ensures that you keep those extra pounds away. Keeping those extra pounds away will aid in the efficient management of your diabetes!