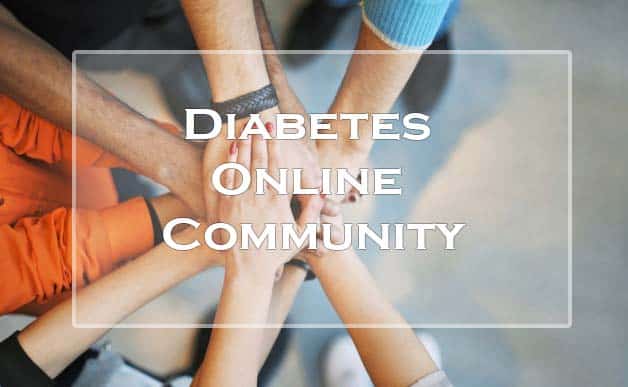 It's hard to remember the short time before I got connected with the DOC. (Diabetes online community). Miss Diane Cervati was the first D Mom I spoke too; this was in April while we were at Children's Hospital in Pittsburgh due to passing out from a Hypo. It was nice to finally talk to someone that understood our "new" life at the time.
Looking back on the last 6 years since I've found the DOC, I think I've learned quite a bit. I've learned compassion, understanding, a helping hand, friendship, determination, how to laugh, and how to get mad at D.
Compassion - No one better understands what you are going through then another person who is dealing with the same fate. It's one thing for others to feel sorry for you and your situation, but it's another to know they truly understand what it's like and what you go through. This I've learned through the DOC.
Understanding- It is nice to talk about our Blood sugar numbers, ketones, new meters, strips, lancets, and insulin, and have others really comprehend what you are actually talking about without giving you a deer in headlights sort of look.
A Helping hand - I've been blessed to find help when it came a time we needed. Cliff's syringes were screwed up at the pharmacy, and another D mama sent us a box full of the correct ones to get us through until we got it worked out! We were also sent some OneTouch Lancets, and an added bonus of a coloring book for Cliffy!! The DOC will help and it's wonderful!
Friendship - When you deal with a chronic illness on a daily basis, it becomes pretty much all you know at a point. It's hard to talk to others who don't understand about it without confusing them. But in the DOC they understand, and will help with questions when you are just plain stumped by D. You can call and talk to another D mom just about anything, it's a wonderful feeling to have a friend who knows what's up.
Determination - There is no determination greater than that of a D Parent, or a PWD. They fight daily with this disease and want to see nothing more than an end to it for everyone. Don't tell a D mom that they can't have certain supplies for their child, they will fight to the end of the world until they get them. Don't tell a PWD they can't do something, they will prove you wrong, and do it 10 times better then you.
How to laugh - It would be too difficult to be nothing but serious all the time when dealing with D. Besides D already has the upper hand in our relationship, why give it more control then it deserves?? Laughing about D helps you feel a bit more "normal" again, if there is such a thing. Through the DOC I've learned it's okay to laugh, even about our Diabetes Bloopers. Besides we're all human, but we're trying to do our best to function as a pancreas.
How to get Mad at D - It's not all rainbows, and candy canes when dealing with D. Even on a perfect day something may make you made about it, and it's okay to express those feelings. Again, don't let D get the best of you and gain more control. Let it know exactly how you feel, that may mean writing a letter to the vicious beast, and that's great! Through the DOC I've learned it's okay to get angry with D, besides D never listens or cooperates, and it deserves some sort of lashing for that, I wish it could be a "Time out".........
It always helps to have a listening ear, or that shoulder to cry on that understands exactly what you are going through. If you don't have someone in your life that understands what it's like to live with Diabetes, understand that there is someone out there in the DOC that knows exactly what you are going through and can offer you a comforting ear. Not everyone has to be only a few miles from your home in fact some of your best friends living the same life can be hundreds and thousands of miles away. That is what the DOC is for. Support, compassion and understanding.
TheDiabetesCouncil Article | Reviewed by Dr. Christine Traxler MD on June 10, 2020