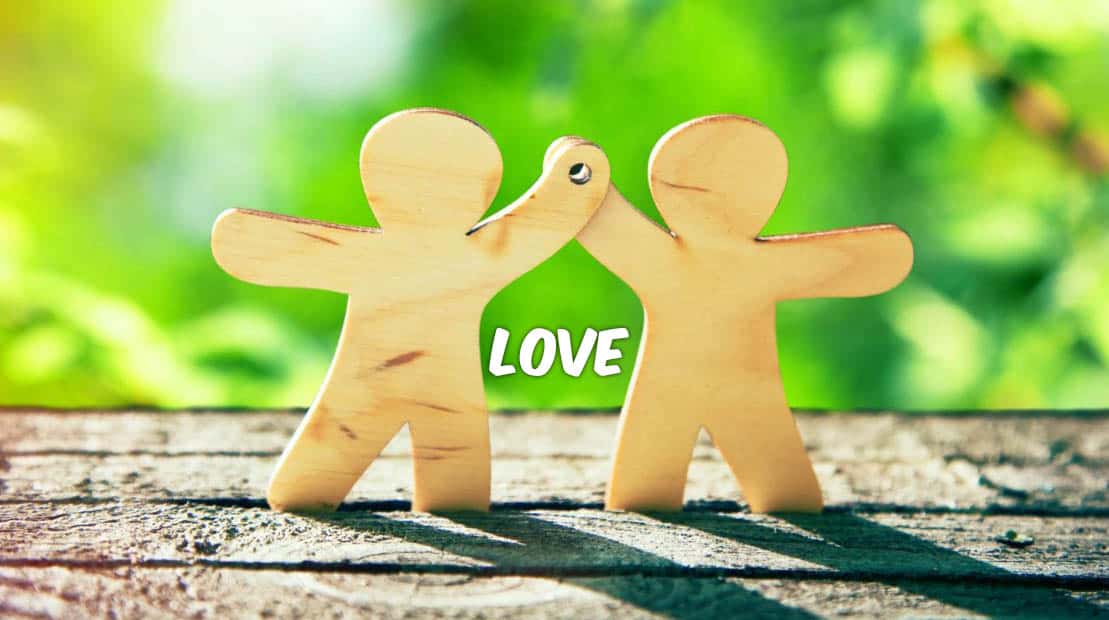 Let's face it, diabetes can be a downer and overwhelming at times. Finding something positive in a negative situation is a great coping method. We asked some of our readers to name something they "LOVED" about diabetes. The answers they gave were pretty amazing! It shows true courage to find something beautiful out of something so ugly.
Kim Hrvatin: My son being a teen (DX'd at 11 with T1) 14 now and inslin resistant, the dynamics have changed and communication had to increase. We are a typicaly family, we joke, laugh, yell and I can get very strong needed with teens. The financial burden-huge, so we have had to do without. My daughter is working 2 jobs and I am sure my son will follow. My kids have a sense of responsibility and maturity that is remarkable and I am so proud of them!!! They have a sense of SELF that I never had…they both are my hero's. What I would say the gift of a Diabetes Diagnosis gave to my family….brought us so much closer as a family. I do not say that lightly, when we have a decision, when there is an issue, when there is a health crisis, we work together as a family and love each other through it!!! many marriages break, ours is tenuous, but strong and it is not all happy happy all the time….Been up all night tonight. I know we will get though it!!
Ian Buckingham: Not only getting to meet and know people nationwide,but worldwide as well.
Dana Bergstrom Dunne: My husband is a fighter pilot for the Marine Corps and everyone always worried about him only. After I was dx, my family realized that something could happen to me too. It just made our marriage stronger!
Stephanie Storm: It has made me more sympathetic and empathetic to others and what may be going on in their world that I can't see,
Kara Denise Doll Restorick: Made my son, diagnosed at 7yrs, now 13, the strongest, most responsible kid I know. Teachers all agree😀
Emily Herzfeld: Since going on insulin i no longer get hungover! The only positive to T1D!!!
Amy Headrick: omg right! I thought I was immune to hangovers, turns out it was that I could fix it with insulin, lol!!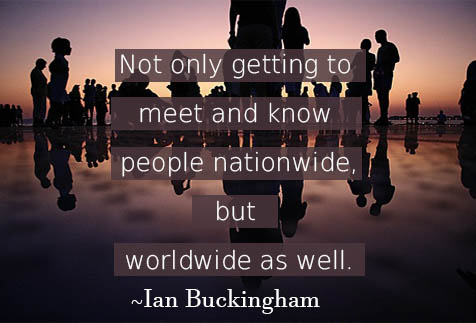 Tara Pfromm: Same as Stephanie above. T1 has made me a more sympathetic person to others and the things that they go through that we may know nothing about. We may not face the same obstacles but we all love our children, want what is best for them, and would do an…
Catherine Popper: I know more about healthy eating than all my friends!
Beth Moore-Newth: The people i now consider family that I met at Camp Sweeney soon after diagnosis. It's a Diabetic camp in Gainesville, TX. I love them dearly and we support each other 100%!
Cassie Nicole: In particular, t1d helped make me the highly empathetic person I am. While that sense and tendency was honed by being diabetic, simply existing as a diabetic steered me toward my current field of study and career path (as a school psychologist)
Michelle Pflueger Shaw: Diabetes has made me who I am today. A strong and confident woman/mom, who despite diabetes, feels that I can conquer the world!! I also became a nurse to help others who have diabetes because I have diabetes. Living strong with Diabetes for almost 30 years (Nov '16).
Kelly Connelly Enriquez: I can only guess because I don't remember when I wasn't t1d. I have grown to be a strong willed, stubborn, optimistic, tenacious person.

I've lived with t1d for 47 yrs now and I'm doing well. I have never let my t1d stop me from doing anything that I wanted to do. I grew up knowing that I didn't want to have regrets and still live by that today.
Kayla Danielle Gibson:I don't love anything about it haha. I also am not a person who pitties myself either though, so I just kind of look at it as this is my life. I love my ability to have a viewpoint that doesn't let it get in my way.
Abi Webster: I can teach people about it, and break the stigmas that come with it😊
Brandy Schmidt: The friendships formed
Dark Male: Having diabetes has allowed me to learn more about how my body works, especially when it comes to the body's use of insulin and how diet and exercise affects a person with diabetes.
Shelley Scott: Made me a stronger woman
Keri Cardone: Number one would be the special family I have made but the 2nd is being allowed to "break the rules" when venues say no outside food and drinks allowed
Beth Ford: The friendships I've made with people I've never actually physically met. They are my DOC family.
Rhon Marquess: FFL's (Friends for Lifer's)
Melissa Williams Cahill: The people we gave met.
Rick Chafton: Makes me keep myself healthy and strong.
Paula Fairchild: The friendships and connections with others on this same journey. It's a club we don't want to join but it's a club filled with the most resolute, determined, strong, brave, compassionate warriors and families.
Katrina Huckabay: The people you meet that you never would have met if not for the common bond of dealing with diabetes.
Kim Carter Martinez: I love my DOC community. We have so much care for each other and tell the best stories.
Janet Lindsay Adams: Yes I'd have to say the DOC community. Without them I would have been lost.
Ella Arden Grace: My home care nurse and the family T1 has given me. As a medical neglect and child abuse survivor I have 0 anything toward my biological family. My T1 family and my home care Vasc Access specialist is my world…. She's my Mumma.
Megan Alexis Shuman: It's a love/hate relationship. Mostly hate but I do love my T1 friends.
Amber Hammond: Seeing the STRENGTH and COURAGE my type 1 children show me everyday, and how much stonger it's made them<3
Ashley Brown Lupton: Probably the way I look at food. I am pretty knowledgable in food and wellness as opposed to others my age that think a super donut is better for you than a whole wheat bagel lol
Ashley Brown Lupton: Also, I became very mature and responsible at the age of 12 at my diagnoses while other kids were worried about typical pre-teen stuff
Amy Headrick: The face a doctor makes after realizing that I might actually know more about this than they do!
Stacey Hodes Nagel: Childrenwithdiabetes.com 's "Friends for Life International Conference.".. held every year in Orlando… Imagine being with a few thousand people who get it… all the foods have carb counts… friends forever !
Lisa Gemmill: I've learned a lot about the human body.
Lucky Jenkins: getting out of class 😉
Lisa Baumgarte: I think I have a better appreciation for how the human body is supposed to work and (when it works like its supposed to do) what an amazing thing it is. I also think it's helped me become more resilient.
Crystal Snyder: By far the sense of community type 1s share. Its like an instant friendship. And we're all in on the unspoken rule of helping fellow diabetics. It's refreshing in the world we live in to have a whole group of people who actually want to help whenever they can.
Jamie Weinstein: I love how knowledgeable I am about nutrition and food and reading labels and how the body breaks down certain things!
Jennifer Gaiser Goodridge: Love that it makes me more conscious about what I'm putting into my body. Love all the diabuddies I have met because of it.❤
Richard Vaughn: With type 1 for 70 years, I have learned to have a more disciplined day-to-day schedule, to eat properly while avoiding so many fast acting carbs, and to avoid having so much high/low blood sugar. I love the fact that I can do this, and be a healthier individual. I love exercising. If I was not type 1, I think I may have been overweight and lazy.
Doug Betke : I love how it's taught me compassion towards others and to never judge anybody for anything, you never know what someone is going through even it you can't see anything wrong
Lindsay Marshall : I was diagnosed at age 12, and I just turned 29. I both like and hate that it made me grow up really fast. I do like that it's made me a relatively well organized person, what with the planning and crap I have to carry around with me…
Lisa Baumgarte: Honestly, it has shaped who I've become and I like who I am. If there was a cure, I would be doing backflips all the way to the doctor's office, but I'm at a good place in my life. I'm healthy and happy, and although my diabetes doesn't define me, it has definitely shaped the person I've become.
Eric Workman: 2 years since diagnosis, and I suppose I do enjoy understanding more now about nutrition than I used to. I was eating fairly healthy and exercising regularly when diagnosed, but have had to become far more strict with myself.
Allison Herron: Sometimes I can say things "I'm having a medical emergency I need to eat a cupcake".
Koryne Lee D'Laine: I love how I can meet so many new people who understand what I am going through
Amy Tiz: camp: where no one looks at you weird when you have to eat at certain times , or get snacks and can talk about the newest models lol
Judy Dempsey Morris: It has made me more compassionate for other people…..empathetic for those with chronic illness…..able to minister to others….
Barbara Carroll: Learning about my own strength to cope/ manage on a daily basis, and learning to move forward no matter what the challenge, there's no special line for people with diabetes, the general public expects us to step up just like everyone else.
Debbie Pugh: The lasting friendships I've made with other t1's.
Lesley Davis: Responsibility!!! It's made me a great employee and volunteer-when I'm asked to do something I think it through five steps further than asked and it's done early. I 100% attribute that to thinking five steps ahead with diabetes planning!
Chloe Novak: The fact that nobody pressures me into drinking once I tell them I'm diabetic.
Becky Heist Baugher: Sweets are not the main food group !
Tracy Colaneri Brokmeier: The friendships we have made because of it.
Debra Smith: This group, I love all the info that people share.
Kathy Klusman Lentz: It has made me more aware of things I never used to think about, like the health values of food and how as a T1 I've had to learn to apply this to my daily living to keep things balanced. Aware of other T1's and if they need help with something…
Amy Ermel: It's taught me to appreciate the little things more…and actually realize that the little things are really the most important things. 🙂
Diana Harmon: I love how I'm healthier now in-spite of having diabetes, having to watch how I eat and exercise to keep those dreaded a1c numbers down and have even lost some weight along the way.
Jim Murray: In a weird way, I like the motivation that's caused by the threat of complications. I would like a cure much, much more though.
Trina Panzner: I eat really healthy and I look really healthy..
Jeannie Kivett Mors: I have to try to eat healthy which is a double benefit.
Lori Pope: I guess it that I watch what I'm eating and I've learned how to eat and shop healthier.
JasonandAmy Casady: When people say you can't do something cause your a diabetic and you do it anyway and succeed at it. You prove them all wrong. I am type 1 for 31 years.
We also asked our community about what other things diabetes has taught them?
Here is what they had to say:
Kassie Joyce: To never take my life for granted.
Cara Johnson-Schoonover: Empathy.
Lynn Newberg: That I'm tough.
Andrea Ward: That I have incredible strength and faith.
Mary Powell Nesrsta: To have patience with myself.
Manda Perren: That there's not always a logical reason for everything.
Sherri Hurley: That life is unpredictable but you can always roll with the punches.
Mandie Laforet: To never give up no matter the struggles.
Kristen Mudd: Strength, compassion and empathy.
Erin O'Dell: To respect my body.
Priscilla Kotkowski: How speak up for myself and for others.
Adelline Maes: What it's like to take responsibility of yourself.
Polley Boland Zimnoch: How to have patience.
Rachelle Turnoil: How to be responsible for my own life, to ensure I stay alive daily and how to live happy.
Terry Sturchan: How to smile again.
Marcus Grossman: Having type 1 diabetes as a child taught me how to not complain about the little things like other kids, because there were other much bigger things that I could complain about.
Jerry Tamel: How to be a strong person.
Mary Harrison: Having diabetes all my life since being a baby, there isn't anything else I've known longer, so diabetes has taught me how much my family and friends really love me.
Marggie Johnson: That there are others out there silently fighting a battle that no one else can see. Just because someone doesn't look 'sick' or 'hurt' doesn't mean they aren't suffering on the inside.
John Philipe: How to appreciate my life more, and how to enjoy my family every second of the day because I don't know when it could very well be my last day.
Jessie Station: That my life is worth living. Now that my child has diabetes it has taught me how much my mother truly cared for me.
Abby Horson: How to be more aware of what I consume each day, from drinks to snacks to meals and anything in between.
Over to you
What do you LOVE about diabetes? Tell us in the comments section below.
Want to be part of our next survey? Want to add your tips/feedback/story so our readers can read? Join our Facebook Group – My Diabetes Community to Get Involved!