Update: A lot of our readers ask us where can they find the best deals for test strips. We personally recommend
Amazon
. You can check the list of selections they offer by
clicking here
.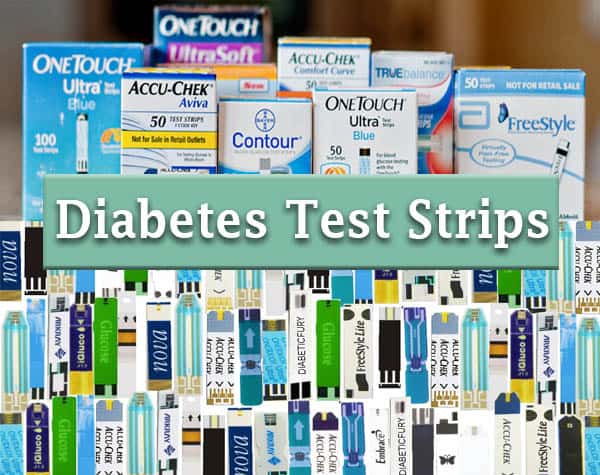 Blood glucose test strips play a crucial role in helping you to monitor your daily blood glucose level and giving your doctor the data to adjust your medication to control your diabetes symptoms. Without the help from these little disposable strips, life with diabetes can become even more chaotic than ever.
But what exactly are these thin little plastic slip and why are they so expensive? Are there any alternative method I can use? Where can I get the best deal on these test strips? This article will answer many of your questions and concerns regarding these blood glucose test strips:
History on Glucose Test Strips
The first glucometer was invented by Leland C. Clark and Ann Lyons in 1962. It wasn't until early the 1980s that home glucose monitoring was made possible with the development of glucose test strips by two companies called Bayer and Roche (they have become known as the generic products by many health care authorities). However, during that time, the glucose test strip was quite different from the present day product; it measured blood glucose by using an enzyme to convert the blood sample glucose into a proportional amount of dye sample.
A meter then analyzed the amount of dye present by shining a beam of light on the test spot to detect how much light was absorbed by the dye. Compared to the current testing process, the old practice was much more time consuming.
Since then, test strips technology went through great advancement. In the early '90s, electrochemistry was combined with the test strip technology. The glucose oxidase enzyme was used to transform glucose into an electrical current that would then be read out by the glucometer as a glucose concentration. This has become our current glucose test strips.
How Does the New Test Strip Work?
We understand that the glucose test strips works by using the glucose oxidase enzyme that converts glucose in your blood sample into an electrical current. But how exactly does such tiny piece of plastic achieve this reaction? In order to answer this question, we must first look at the construction of the test strips.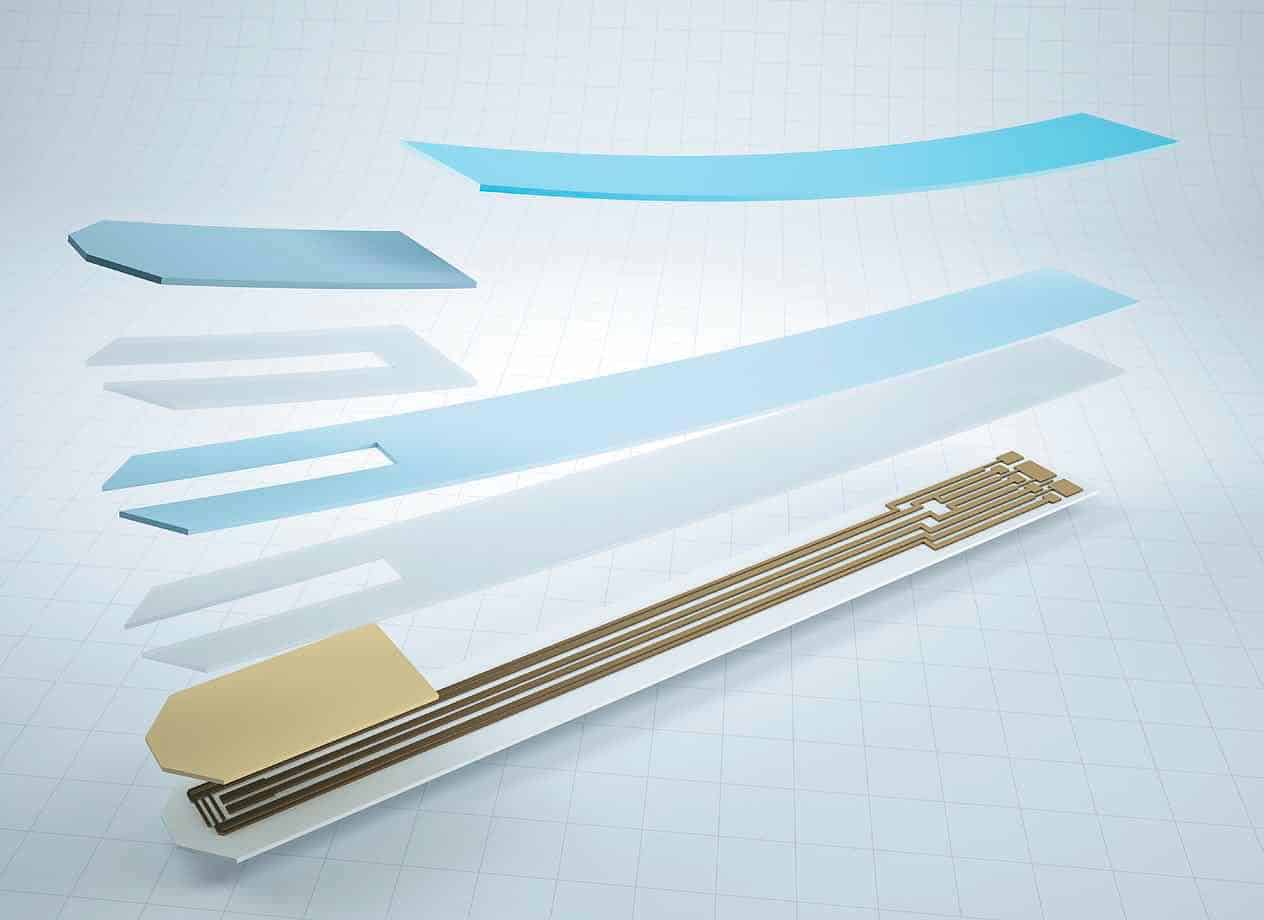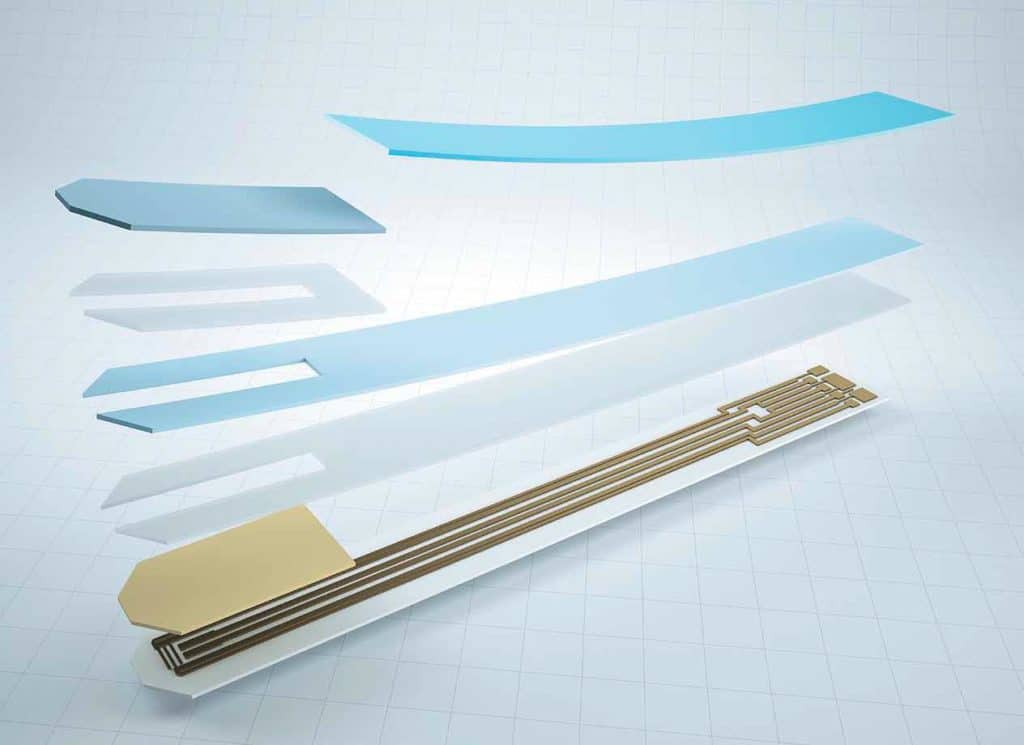 Even though so many different brands of blood glucose test strips and meters present on the market each has its own technology and design, they all fundamentally function the same way. As shown in the diagram, a test strip is actually composed of several layers that each serves its own function. Essentially, the top layer serves as a mini sponge to soak up your blood sample.
The middle layers serve as a filter to channel the blood sample to the reaction center. The next layer includes three basic parts: the enzyme that reacts with the blood glucose, a mediator chemical that speeds the electrons along the strip's circuit so that an accurate reading can occur before the reaction dissipates, and a concoction of chemicals that stabilize and preserves the enzyme and mediator chemicals. At the bottom sits the gold and palladium coated circuit that transfer the reaction electrons to the meter for analysis.
So when you drop your blood sample onto the colored patch at the strip end, your blood triggers a series of extremely quick process starting from the blood being soaked up by the absorbent layer, filtered through the narrow chamber by induced capillary action, and landed on the bottom layer for the electrochemical reaction to occur to create an electrical current. This signal then travels through the circuit to the meter where a computer chip converts the current into a numerical reading.
Why Are the Strips So Expensive? And Why the Price Discrepancy?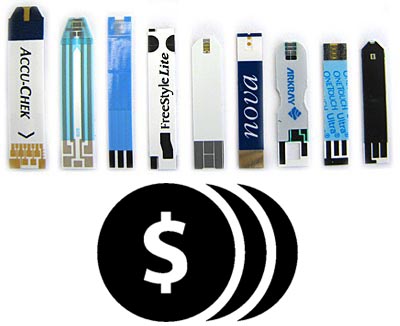 If you think of how many test strips you go through each day, you will understand that these little test strips create a huge business. At the same time, you must wonder why these test strips are so expensive. Just in 2013, Roche United States made $463 million profit on blood glucose products.
And that's just one manufacturer in the United States. Estimated that the most glucose test strips take no more than 15 cents to produce, the manufacturers seem to acquire 70 to 80% of the profit. Just by looking at the numbers, you may think that the pharmaceutical companies are "blood suckers". However, there are few factors to consider.
The first being how much research is done by the company to perfect the production of these test strips. As explained earlier, every layer of the test strips is crucial to the final outcome of your blood glucose analysis. In order to maintain the accuracy of the test strips, how much blood is allowed to penetrate through the absorbent layer has to be exact. Too much blood may overload the layers and fry the circuit; insufficient blood will create a faulty reading. As for the enzyme layer, the exact ratio of each chemical needs to be calculated and formulated to create the most accurate reading yet remain active until its expiration date.
One very surprising fact that cannot be overlooked is how the chemicals are dried during the manufacturing process. In order for the chemical to function properly, there has to be enough hydration around the enzyme to keep it active, yet not too much hydration should be present as it will quicken the breakdown of the chemical.
Moreover, the cutting of the intricate gold-plated circuit must be precise. There is simply no room for error as it results in a defective circuit that will lead to either faulty transfer of the electrical current to the meter or total malfunctioning of the whole test strip.
The second factor being the production cost. At some point, you may say that these strips are so expensive they may as well be made of gold. Well, it is. In order for the test strips to be accurate, gold and palladium are used for the circuits. Also, all the enzymes and chemicals used in the process can be quite expensive. And in order to produce all these test strips with precision, a lot of investment are put into the design, creation, and maintenance of the production machinery.
Another factor being overlooked is the promotion cost. Without advertisement and endorsement, no one will ever know of the products even if they are of superb qualities. After deducting all these overheads, the profit no longer seems as much.
Why Must Diabetic Patients Use Glucometer and Test Strips
As much as we would love to do without the pain and the blood, monitoring your blood glucose level is crucial to controlling your diabetes. If uncontrolled, the chronic condition can lead to a variety of serious life-threatening complications such as heart disease, stroke, blindness, and limb amputation. If you are trying to save money by skipping on blood test, think of the consequences when your diabetes causes a complication that require much more expensive medication and treatment.
And in extreme cases, a trip to the emergency room due to sudden heart attack or stroke is required. Any of these consequences will cost much more than the money you save from test strips. Instead, you should think of blood glucose testing as the small token for getting a healthier life. Also, blood glucose tests will take out the stress and confusion when it comes to treating diabetes. By knowing whether your blood glucose level is in the proper range, you can act according to your current condition without guessing what may happen next.
If you truly wish to save money, knowing when to test your blood glucose level, learning how to use your test strips effectively to avoid wastage, and being vigilant with changing your unhealthy eating habits are the ways to solve the problem.
How Often Should You Administer A Blood Glucose Test
If you are unsure how frequent you should administer a blood glucose test, it is contingent on what diabetes type you have and which treatments you use (insulin injections versus the combination of oral medication and lifestyle changes).
Type 1 diabetes patients:
Most patients require frequent testing to manage blood sugar levels. In general, at least four tests are mandatory per day. If you currently use an insulin pump, require three or more insulin injections a day, or are pregnant, you may need to test as regularly as seven times per day or more.
Type 2 diabetes patients:
Although your condition may be less critical than patients who have type 1 diabetes, monitoring your blood sugar is still critical to your health. Depending on your diet, medication dosage, and level of glycated hemoglobin, your doctor will help you determine how often you should administer the test.
How to Properly Perform a Blood Test
Due to the differences in design for all the blood glucose testing product brands, it is best to follow the specific instructions provided for your blood glucometer and test strips. However, for the new diabetes patients, we have provided a list of general guidelines for proper testing blood sugar procedure and practice.
NEVER share blood glucose monitoring equipment or finger lancing devices as it may result in transmission diseases such as Hepatitis B.
Always wash your hands with soapy, warm water and dry your hands thoroughly before performing a test.
Try to use a lancet every time as used lancets are not as sharp as a new lancet and can cause more pain and injury to the skin. If you do reuse lancets, remember to disinfect the instrument thoroughly before every use.
Always prepare the blood glucose meter and test strip and make sure the meter battery is fully functioning before a test.
If you have difficulty getting sufficient drop of blood from your fingertip, try massaging your finger to increase blood circulation, shaking the hand below the waist, or squeezing the fingertip. If all method fails and your meter allows blood samples from an alternative site, try collecting a blood sample from your forearm.
Remember to dispose of your used lancet in a puncture-resistant sharps container instead of your regular trash.
How Accurate Are the Test Strips?
Even though the manufacturers strive to be as accurate as possible, there is always a margin of error. According to the Food and Drug Administration Department regulations for all blood glucose test glucometer:
For result at or above 75 mg/dl (4.2 mmol/l), 95% of the meter test outcomes must be within ±20% of the actual blood glucose level. For example, if your meter reads 100, your actual glucose level can actually be anywhere between 80 to 120.
For results below 75 mg/dl: 95% of the test results must be within plus or minus 15 points of the actual blood glucose level. So a reading of 70 only gives an indication that your actual glucose level is anywhere between 55 to 85.
This is the unfortunate trade-off for having equipment that is both small and easy to use. Given that there is a margin of error, almost all glucometers are close to being equally accurate. In addition, there are other factors that may play a role in the accuracy of test strips:
Some brands tend to have less control over their product qualities and bigger batch-to-batch discrepancy than other brands.
Sellers' method of storing the test strips may contribute to the accuracy of the strips. As explained earlier, humidity and temperature will affect how well the enzymes in the test strip work. If they keep the test strips in a hot warehouse, no wonder you will hear reviewers complaining that the readings are very inaccurate.
How consumers use and store their test strips will affect the accuracy of the test strips. Improper storage and use, rough handling of the test strips, and expired test strips are some of the most common sources of error in-home blood glucose monitoring. Another common mistake is to use one brand of test strips on a different brand glucometer.
A list of other possible errors issued by FDA that may affect the glucometer reading:
| | | |
| --- | --- | --- |
| Problem | Results | Recommendation |
| Test strip not fully inserted into meter | false low | always be sure test strip is fully inserted in meter |
| Patient sample site (for example, the fingertip) is contaminated with sugar | false high | always clean and dry test site before sampling |
| Not enough blood applied to strip | false low | repeat test with a new sample |
| Batteries low on power | error codes | change batteries and repeat sample collection |
| Test strips/Control solutions stored at temperature extremes | false high/low | store kit and components according to directions |
| Patient is dehydrated | false high | stat venous sample on main lab analyzer |
| Patient in shock | false low | stat venous sample on main lab analyzer |
| Squeezing fingertip too hard because blood is not flowing | false low | repeat test with a new sample from a new stick |
| Sites other than fingertips | high/low | results from alternative sites may not match finger stick results |
| Test strip/Control solution vial cracked | false high/low | always inspect package for cracks, leaks, etc. |
| Anemia/decrease hematocrit | false high | venous sample on main lab analyzer |
| Polycythemia/increased hematocrit | false low | venous sample on main lab analyzer |
How to Find Out if Glucose Monitor and Test Strips Are Accurate?
After reading about all the factors that will affect your test result, you may wonder how you can make sure that your glucose monitor and test strips are accurate. It is quite simple. Most glucose monitor comes with a standardized test solution. You can test the accuracy of your glucometer by squeezing a droplet of this solution onto a test strip and putting it into your monitor.
You would go through the same process as you would with your blood sample. After the monitor takes the reading, you can compare the reading with the amount printed on the solution bottle. If the two numbers match, that means your glucose monitor is functioning properly. You should use the test solution every time you open a new box of test strips to verify the quality and accuracy of the products.
What is a Urine Glucose Test? Can't I Use This Procedure Instead?
For all the pain and money invested, you may wonder if there is an alternative to blood glucose test. Yes – urine glucose test. A urine glucose test measures the amountof glucose and ketone in your urine. It is much less invasive than a blood glucose test, but it also tends to be less accurate. It is usually performed at a diagnostic laboratory when you go for your routine checkup where various other tests are also performed.
However, at-home urine ketone testing is most often necessary for type 1 diabetes patients who have blood glucose levels over 300 mg/dl, who are sick or have symptoms of diabetic ketoacidosis. It may also be an option for you if you have difficulty obtaining a sufficient blood sample or you have some other trouble performing blood glucose monitoring. Please note that if you choose to use this method of monitoring your blood glucose level, there are several disadvantages to urine glucose test:
A urine glucose test does not reflect your blood glucose level at the time of testing but gives an average of your blood glucose level over the past several hours.
A urine glucose test does not give you any information regarding low blood glucose levels as a negative urine glucose test can only indicate the possibility of normal blood glucose level or low blood glucose level.
A urine glucose test result can be influenced by the volume and concentration of urine that you pass.
An at-home urine glucose test results depend on the color change of the dipstick and subtle color differences can be hard to detect.
A urine glucose test must be read at a specified time after application or the result is prone to error
A urine glucose test result can be influenced by other medications
Due to all these disadvantages and inconvenience of the urine glucose test, no wonder why blood glucose test is still the preference by most health professionals and patients.
Expiration of Test Strips
For many patients who have a limited budget to juggle, two question that always come to mind is do test strips go bad and whether they can use test strips that have been expired. For the first question, test strips are only effective if the enzymes are active. Once you open a bottle of test strips, you are allowing the test strips to come in contact with humidity and all the chemicals in the atmosphere, and thus the degradation speeds up. Assuming that the test strip bottle is closed tightly after each use and the bottle has been stored according to the manufacturers' directions, you can expect your test strip to remain effective for a good while. Just to give you some idea how long test strips will last, we have compiled a short list of some common test strip brands and compared their effective duration:
Assuming that the test strip bottle is closed tightly after each use and the bottle has been stored according to the manufacturers' directions, you can expect your test strip to remain effective for a good while. Just to give you some idea how long test strips will last, we have compiled a short list of some common test strip brands and compared their effective duration:
| | |
| --- | --- |
| Brand | Expiration Duration |
| OneTouch® | Good for 6 months after you first open the bottle or until the expiration date, whichever comes first. |
| Accu-Chek® | Good to the expiration date on the bottle. The strips have an 18 month life span and it is estimated that once they arrive at the retailer they have 14 to 16 months left. |
| FreeStyle® | Good until the expiration date on the bottle. |
| Bayer® | Good until the expiration date on the bottle. |
| Agamatrix® | Good for 90 days (three months) after you first open the bottle or until the expiration date, whichever comes first. |
| Nipro Diagnostics® | Good for 120 days (4 months) after you first open the bottle or until the expiration date, whichever comes first. |
As you can see, some brands are more finicky than others when it comes to the test strips' effectiveness after the bottle has been opened. But what about unopened bottles? Are they still any good after expiration? IF the bottle has never been opened and you have stored the bottle according to the manufacturers' direction, you can expect the strips to still be effective within one year after its expiration date.
Having said that, some brands last better than others. If you do decide to use expired test strips, make sure that you will always double check the accuracy by using the standardized solution for confirming purposes. If you are using one of the meters that will deny any expired test strip for safety purposes, you can actually get a by-pass chip from the manufacturer for free so that you can use strips that have recently expired.
Medicare Plan B Coverage for Glucose Test Strips
Even though Medicare Plan B covers the cost of most diabetic patients equipment and medication needs, the amount of covered supplies differs depending on whether you require insulin. If you use insulin, you may be able to receive up to 300 lancets and 300 test strips every 3 months, and 1 lancet device every 6 months. If you don't require insulin usage, you may be receive up to 100 test strips and lancets per 3 months, and 1 lancet device every 6 months. However, should your doctor indicates that it is medically necessary for you
However, should your doctor indicates that it is medically necessary for you run more frequent blood glucose testing, Medicare will permit you to get additional test strips and lancets as long as you have a recommendation from your doctor stating the specific reasons for the extra supplies. Due to the grey and black markets of reselling test strips, Medicare and private insurance companies have been more stringent on the coverage quota for patients. So only request if you truly need more.
I recommend these articles for more information:
Ways to Save of Test Strips
With the current test strips maximum quota being limited to 300 test strips every 3 months, many diabetes have to pay for their strips out of their own pocket. Over time, the expense can truly make a dent in a person's budget. In what ways can you save on test strips? There are many options:
1. Be Strategic
If you have type 2 diabetes and do not require insulin, you can work with you doctor or diabetes educator to determine the bare minimum of tests required in order to maintain your blood glucose control. You can also do something called paired testing, which allows you to "spot check" and gather enough information throughout the month to get a trend of your blood glucose level.
2. Assistance Programs

Some manufacturers have what is called "co-pay equalization programs." If you choose to use a glucometer system that is not on your insurance company's preferred list, these programs are willing to pay for the difference in co-pay cost. For example, your monthly budget for test strips will be $50 out of pocket if they are not on your insurer's preferred list. With aid from a co-pay equalization program, you may only have to pay the $15 co-pay that the preferred strips cost. The program will pay the $35 difference fee. Keep in mind that some programs restrict membership to only patients with commercial insurance.

3. Outreach Organizations

For low-income or uninsured people who aren't eligible for a patient assistance program, they can look to other sources of financial help as certain foundations and organizations are willing to help you save money on medication or find programs that assist with general medical costs. Here is a list of organizations that may be helpful to you:
This service from the National Council on Aging offers information for older adults with limited income and resources. Single individuals who make less than $17,655 a year and married couples making less than $23,895 are eligible. benefitscheckup.org, 1-800-677-1116.
Partnered with the Prodigy meter and strip manufacturer, this organization is here to provide help and supplies for low-income people with diabetes (individuals who make less than $35,310 a year). rxoutreach.org, 1-888-796-1234.
CR3 Diabetes Association:
This organization takes donations of all diabetes supplies such as insulin pumps, glucometers, and unexpired test strips. If you are an individual who is uninsured, under-insured, or has a household income of less than $60,000 a year, you may be qualified to receive a refurbished pump and/or discounted test strips from the association. cr3diabetes.org, 919-303-6949.
There are many local organizations and community services that may provide similar services and help to low-income individuals or elderly individuals. If you require financial assistance, don't be afraid to voice your need. Check with your health care provider, physician, and pharmacist about programs in your area.
4. Go Off-Brand

If you currently use a brand-name meter and strips, you may be able to save some money by switching to a store-brand meter and their test strips. Large chain retailers such as CVS, Walgreens, Rite Aid, Target, and Walmart all offer their own bargain brand meters and strips. Compared to "generic" brands, these off-brand meters and strips are sold at a much affordable price.
You can always find deals where you can buy two boxes of 50 store brand test strips at the same price you will get for buying 25 "generic" brand test strips. And to score the best deal, the trick is to buy their package deal (for a list of great off-brand options, please see the list of "4 Most Affordable Glucometer").
5. Skip the Co-Payment

This option is for people who have very high co-payments for test strips. Some brands of blood glucose meter and test strips can be purchased at a lower price when you purchase them over the counter in major retail pharmacies, such as CVS, Rite Aid, Target, Walgreens, and Walmart. This deal is catered to consumers who would rather skip the co-payment and pay a smaller amount out of pocket. There are also pharmacy-specific programs available for brand name test strips.
For example, Walgreens allows customers to buy test strips through commercial insurance. Like the way co-pay equalization programs work, these pharmacies will allow you to buy store-brand strips at the lowest co-pay tier rate even if it is not in your insurance plan coverage list. Usually, Walgreens' True Metrix strips will cost you $42.99 for 50 strips. But you may be able to get them for $15 with the rebate program through the store.
6. Store Loyalty Cards

Make all of your medication purchases from one specific pharmacy and you may earn a lot of savings through the store's customer care program. Pharmacy retailers such as CVS, Walgreens, Target, and Walmart offer loyalty cards that earn you savings and coupons as you purchase items in the store throughout the year. Please note that some of these programs will not allow you to use savings on your medications. Instead, by spending money on medication, you can earn savings on other items throughout the store.
Pay extra attention to special days when medication purchases will earn you double or even triple the savings. At the same time, some programs, will offer additional benefits for people with diabetes. For example, CVS's ExtraCare Advantage for Diabetes program will allow you to earn 4% back on diabetes products, including test strips. The store credit rebate is issued four times a year, and they can be redeemed online or at the store coupon center.
7. Shop for a Meter Based on the Strip Price

Test-strip prices fluctuate significantly depending on the brand of meter. Before you purchase a meter, examine which strip brand has the lowest prices at your preferred retailer, and purchase the meter for that brand of test strips. If you have private insurance or Medicare, however, your choices may be limited to the plan's coverage.
8. Ask for Samples

You can obtain samples from your doctor's office, your diabetes educator, community events, or even the company that manufactures the test strips. Some companies are more than happy to give you the meter for free in hope that you will become their long-term customer.
9. Purchase Online

Without hiring employees and having an actual store location, online stores often have lower prices than storefront pharmacies. Sites like Amazon and eBay are two most common online places where you can find test strips at a lower price.
Although many online stores on these platforms tend to have tough-to-beat prices, most experts recommend against buying test strips online because there are such big chances that you will end up with duds. The most common problem is that some of these exceptional "great deals" will send you expired strips products.
To avoid such problem, ALWAYS check the expiration date or ask the seller for the expiration date information before purchase. Aside from the obvious, you have no idea where the strips came from, how they were transported and stored as they are likely to come from the grey or black market of test strip reseller. These merchants buy stocks from anyone who are willing to sell their test strips for quick cash.
If you are lucky, they are spare unused strips. If you are not so lucky, you may be getting a box of test strips from a hot sunny yard sale or from someone who has recently deceased. Or worse, there are even cases which the strips are defective or even counterfeits. Looking like original test strips, these counterfeit strips will produce highly erratic results. So if you choose to buy online, please choose wiser and purchase from a reputable source.
10. Collect Coupons

Look and save coupons for your favorite brand of test strips. They can be found in diabetes magazines, at some pharmacy pamphlets, or on the company's official website. Sometimes, the company's website will offer you coupons if you sign up on their mailing list.
11. Join the Manufacturer Loyalty Programs

Many leading "generic" companies offer savings for loyal customers. To keep you as their customers, they are willing to provide prescription copayment cards that can limit your out-of-pocket expense to only $15-$20. The discount copay cards may be available through your health care provider or on the Internet through test strip manufacturers.
For Bayer customers, Bayer's Contour CHOICE program can save you up to $35 a month on their copayment program for strips that work with a Bayer meter. For more information, you can look on the Partnership for Prescription Assistance website (pparx.org) to find out more information on manufacturer and government programs for diabetes patients and for patients who cannot afford supplies.
12. Look for Community Events

Lots of manufacturers are giving out free samples and even glucometer kits during community events as their promotion pitch. You can search on The American Diabetes Association website for a list of upcoming community events in your local area. If you want to go big on samples, you should look up when the Diabetes Expos occurs. You will be able to learn new information and receive loads of free samples at various booths at the event.
13. Bulk Shopping With Friends

You can always get a great discount bulk price if you shop at "big box" certified supplier outlets. But beware of the test strips expiration dates. If you choose this option to save, it is a great idea to pool together an order with your other diabetic friends and split the products.
14. Tax Rebate

Worse come to worse, you can claim the out of pocket expenses as tax rebates. The medical expense rebate includes all costs that relate to any of your health. But please note that the allowed deduction is when the total amount exceeds 10% of your Adjusted Gross Income. If you are age 65 and older, you are allowed to deduct unreimbursed medical care expenses that exceed 7.5% of your adjusted gross income.
Should you use this option to save some money, please note that medical expense deductions are only available if you itemize the expenses. So if you want to claim your test strips purchases, you must report each expense on the Schedule A attachment of your Form 1040.
How to Avoid Counterfeit Blood Glucose Test Strips
Until recently, counterfeit blood glucose test strips is a rare occurrence in the United States. However, the brand LifeScan has known to have the most frequent counterfeit issues. In the past, they have announced that the counterfeit test strips "has shown unreliable performance that includes highly inaccurate test results…and it is unknown how counterfeit test strips that may be in the marketplace will perform". As of 2016, there has not been any counterfeit issues reported by LifeScan or the United States government. However, just to be safe, always check your test strips for signs of counterfeits.
All genuine test strip packaging have a Tamper Evident MRP Label. Once peeled off, it would reveal the words "OPEN". If the label does not say OPEN, the pack is counterfeit.
All genuine test strips packaging have a scratch label. When you scratch off the layer, it would reveal a unique number which can be verified by calling the manufacturer customer service.
If you suspect that you have a counterfeit test strips or have any concern with the test strip, don't hesitate to call the manufacturer customer service for assistance.
On a side note, this year a manufacturer named AgaMatrix has been granted a US patent for an anti-counterfeit feature that can be applied to test strips. It is essentially an optical waveguide and deflectors that can be used to verify authenticity by beaming a light through the feature and reading it using a photodetector. Aside from identifying counterfeits, the system can be used to identify the brand and region where it was intended to be sold. This way, the company can also be alerted of gray and black market resell of their products.
Several other companies are also developing technologies that can automatically send blood glucose readings from a meter to insurers. In doing so, companies can truly see if the patient is getting the strips for personal use or whether they are committing fraudulent claims.
Can You Reuse Test Strips?
If you are trying to think out of the box to save some money, the answer is, unfortunately, no. As some patients have tried already, if you stick a used strip into the meter, it will tell you that it is an invalid strip. Even if you are able to suck all the "old" blood from the strip and trick your meter to accept your used strip as a new strip, you simply cannot trust the reading from the used strip. The main reason is that the manufacturer has loaded just enough enzymes to run ONLY one test. After that test is done, there will not be enough enzymes to run another test.
Can You Make Your Own Test Strip?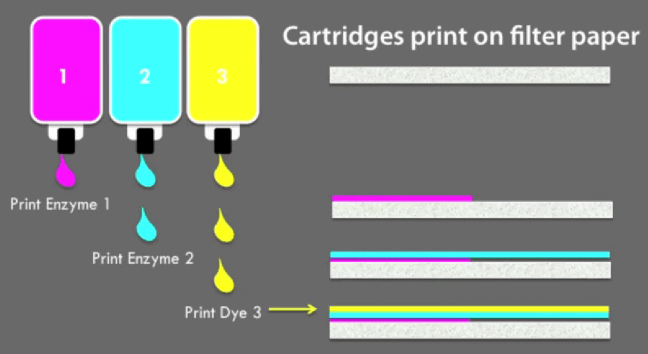 Yet another out of the box question. Currently, many people have tried to make their own test strip and glucometer and have shared their failure online. Although it is currently not an option, it seems like it is possible to print your own low-cost glucose test strips at home in the near future. A startup company named Accessible Diagnostics has developed a new type of test strip that can be made out of commonly available materials and will cost only pennies compared to the current test strips. Instead of buying test strips, you will only need to buy their ink cartridges which consists of two enzyme ink cartridges and one print dye cartridge. These cartridges can be used on any inkjet printers. During the printing process, the cartridges will spray out enzymes that coat the piece of paper to create glucose strips. The cost will come down to approximately five cents per strip. Click here to read more on this. You can also watch this video to learn more.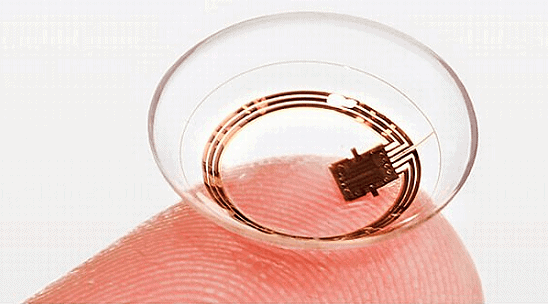 Recently Google has teamed up with a European drug company called Novartis to develop contact lens that can measure your glucose levels. The latest update is that Google has already secured a patent on the technology as of March 2015. So we will be expecting to see the product for sale on market in the near future. If you would like to read more information on the project, you can click on this link.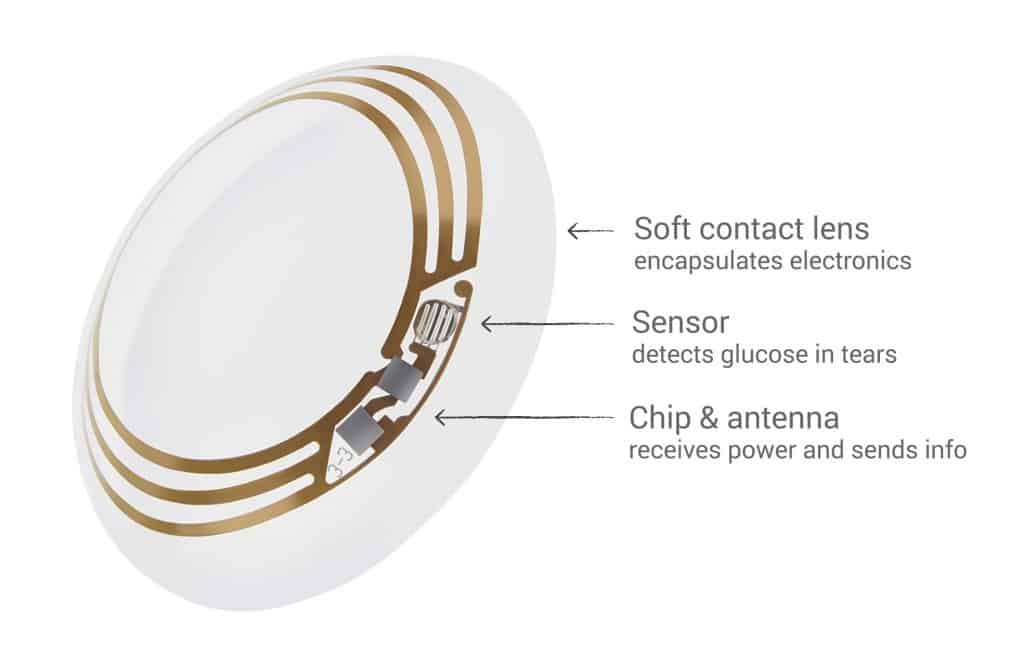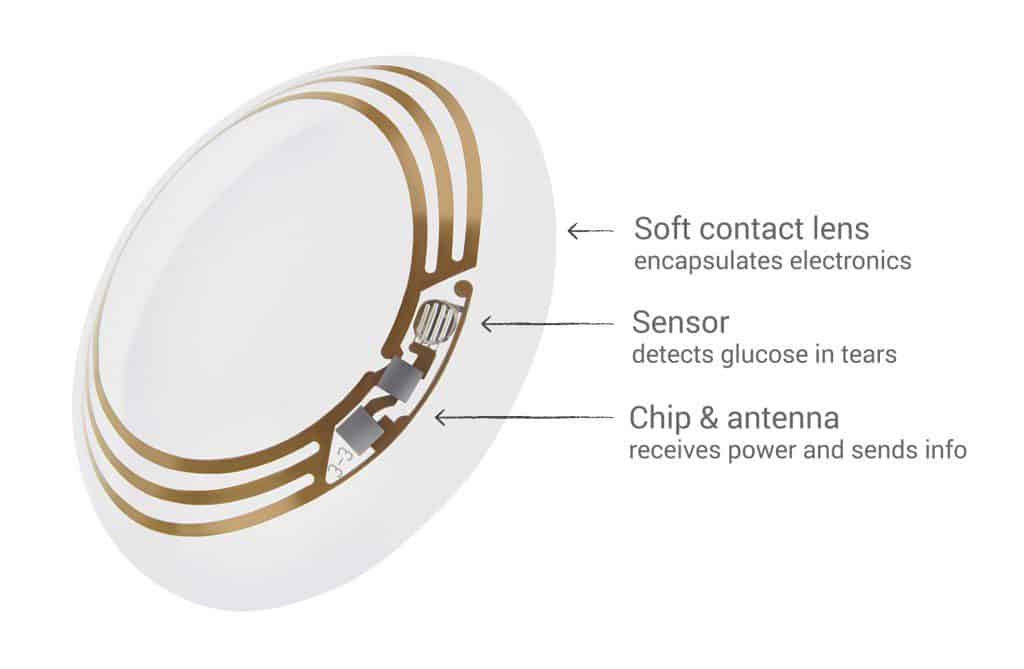 Another company called Quick LLC is in the process of developing a glucometer that uses your saliva sample for measurement (https://youtu.be/er9CHUmWAiI). At the same time, the iQuikit Saliva Analyzer can automatically send the information to your mobile devices so that the data can be immediately sent to your caregiver and medical professionals. This can be a very useful tool for parents as well as they can get the most update information on their child's health condition. If you would like to read more information on the iQuick project, you can visit their website at: http://www.iquickitsalivaanalyzer.com/iquickit/

4 Most Affordable Meters (Our Recommendations)
Until these exciting inventions become available to the public, your most available option to save money is to use one of these four most affordable glucometers:
1. ReliOn Micro from Walmart: $15 for the meter with an annual cost of $525 at 4 strips per day http://www.walmart.com/ip/ReliOn-Micro-Blood-Glucose-Monitor/19276256
2. ReliOn Ultima from Amazon or Walmart ($15): The meter with an annual cost of $525 at 4 strips per day
http://www.walmart.com/ip/ReliOn-Ultima-Blood-Glucose-Monitoring-System/34519648 or Amazon.com.
3. Bayer Contour Next Meter with 100 Test Strips on Amazon: $25.20 for the meter with an annual cost of $357 at 4 strips per day.
4. TRUEtest Meter on Amazon: $7.24 for the meter with an annual cost of $206 at 4 strips per day.
How to Pick the Right Glucometer?
We have mentioned earlier that you should pick your glucometer based on your test strip preference. But aside from the money issue, you should also consider your needs when it comes to picking the right glucometer:
For diabetic patients, you may have to test anywhere from 3 to 10 times daily for your glucose level. This may lead to sensitive or calloused fingertips when you are using a meter that only uses finger-stick samples. Knowing about the problem, many companies have now developed meters that can use blood from other areas of the body such as forearm, upper arm, hand, thigh or calf.
Some models of glucometer can storage several strips for future usage. Other models will come with a storage case that will have room for all your other accessories. Some models will have built-in memory and data storage capabilities so that you don't have to write down all the information after every measurement.
Accuracy is the most crucial element in a glucometer because you depend on your test results to fine-tune your food and insulin intake. You should always verify with your doctor first to establish a baseline of your blood glucose levels before using a glucometer to test and compare.
A compact glucose meter is often the best choice if you are active as they can be easily stowed in a pocket or purse. Large units will require a custom storage case.
Depending on your needs, you may need a glucometer with special functions added. For example, if you suffer from eyesight problems, you may want a glucometer that has large monitor for easier reading. You may even want a glucometer that will read aloud your test results.
How to Dispose Used Test Strips, Lancets, and Needles?
As of now, each state and region has its own rules for disposing of syringes, pen needles, lancets and blood strips. To learn more about the regulations, you can check with your refuse company or the local waste authority. For additional information about how to safely dispose of your medical waste in your neighborhood, visit the Center of Disease Control and Prevention official website. But in general, never dispose medical waste directly in usual trash bins or public trash areas. Even when you are traveling, please use proper containers to collect your medical waste.
When it comes to dealing with test strips, patients typically dispose them in the same bio-waste container along with their other medical waste items. Some like to keep the blood glucose test strips in a sealed bag and then place them in the sharps container. Sometimes, your community may have dedicated collection sites for filled sharp containers. Some of these locations that may collect them include police stations, fire departments, doctors' offices, health clinics, health departments, pharmacies, and hospitals.
Other than these locations, you may also take your filled sharps containers to a local municipal household hazardous waste collection site. Sometimes they may even offer pickups for individuals. Find out if you need to call for pickup or if there are designed pickup times. If all these options are not available near your area and your local waste collection site does not have medical waste handling service, you may need to mail your sharps container to a special collection site. Should you choose this option to dispose your medical waste items, please follow the postal service rules for handling medical waste.
What to Do with All These Test Strip Containers?
If you require several blood glucose test a day, you will soon have boxes full of these empty test strip containers. But it doesn't mean that you have to throw them all away. You can simply upcycle them for other purposes:
1. Create emergency sewing kits
By putting a few needles, a small spool of thread, tiny sewing scissors, pins, and safety pins, you will quickly make an emergency sewing kit. You can keep it in your purse or in your car in case you need some emergency mending.
2. Turn it into craft storage
If you do beading work, these containers are perfect for organizing all your different beads and beading accessories.
3. Turn it into a small candy stash container
If you like to buy candy in bulk, you can fill them in these little containers and stash them in your pockets and bring them wherever you go.
4. Trinkets Organizer
If you have a lot of accessories, these containers are perfect for organizing them in your drawers. This way, your necklaces will never tangle into a ball along with your rings and earrings.
5. Seed Sorters
If you are an avid gardener, you will have plenty of seeds every fall. These containers will be perfect for you to organize your seed collection
6. Play-Do Keeper
The air-tight containers are great for keeping all your children's Play-Do fresh and moist. You can even refresh old Play-Do by moistening a cotton pad with water and place it at the bottom. This way, the Play-Do will absorb the moisture and will be soft for molding again.
7. Paint Keeper
If you love to paint, you can put your paint straight into these containers. And when you are done painting, you do not need to throw away the paint. Just put the lid back on and your paint will be safely stored.
Selling Your Glucose Test Strips A Good Idea?
You probably have driven past a sign along the street or that says "Sell Your Test Strips For Quick Cash". We know that the price may be tempting, but we strongly advise you from taking this risk as you will be committing a crime and may face serious consequences. According to the FDA regulations, it is not technically illegal to resell over-the-counter test strips unless they are expired.
However, if an individual is receiving excess medical supplies under private insurance, Medicare, or Medicaid coverage, and this individual does not notify the supplier or the medical coverage agencies, he or she is committing an illegal act in health care fraud.
If found guilty, not only will you serve jail time, you will also have to pay back all the incurred expense on these spare supplies as well as be denied for any type of insurance coverage for the rest of your life. At the same time, if you are reselling these spare supplies without reporting the profit on your tax, you are committing a criminal act of tax-evasion. If found guilty, you will be expected to pay back all the tax money you owe the government.
Even though these criminal acts are hard to catch, you may want to reconsider this option if you truly wish to save some money or wish to receive better health coverage. With more and more people over-claiming testing stripes for reselling purposes, many insurance companies are assuming that most people are conducting such acts. Consequently, they will cut down the coverage of test strips to an even lower maximum quota. Similarly, this is occurring to diabetic patients who are on Medicare and Medicaid coverage.
To give you an idea, in 2007, Medicare paid $1.2 billion for test strips and lancets. Based on the research investigation by the Office of Inspector General, about $271 million was for high utilization claims. Most of that specific amount of money—$207 million—was paid without proper documentation.
If you think about it, taxpayers are actually paying for all these "spare" testing strips. So in reality, you are paying more for your testing strips due to the lesser health coverage you receive and more tax money you have to fork over to the government. The person who truly wins the system is the reseller who sells these spare strips without reporting his profit.
Odd Way to Earn Some Money Back
As mentioned earlier, gold and palladium are used to make the circuits in the test strips. So if you truly wish to earn some money back, you can sell your used or expired test strips on eBay for a small profit. Obviously, the profit will be less than selling actual gold and palladium. If you have some extra spare time and would like a money-making hobby, you can learn to extract the precious metals yourself and sell it at a higher price when you accumulate a good amount of gold and palladium. And if you are really going for the extreme, make jewelry or art piece out of the precious metal. Depending on your mastery, you may earn even more money from your creation.
We have covered as many topics on blood glucose test strip as we can think of throughout this article. Hopefully, you have learned something new about this little piece of plastic that is the key to maintaining your diabetes. If you have any questions or comments, please feel free to leave us a feedback or contact us. We would absolutely be delighted to hear from you.
TheDiabetesCouncil Article | Reviewed by Dr. Sergii Vasyliuk MD on June 02, 20202