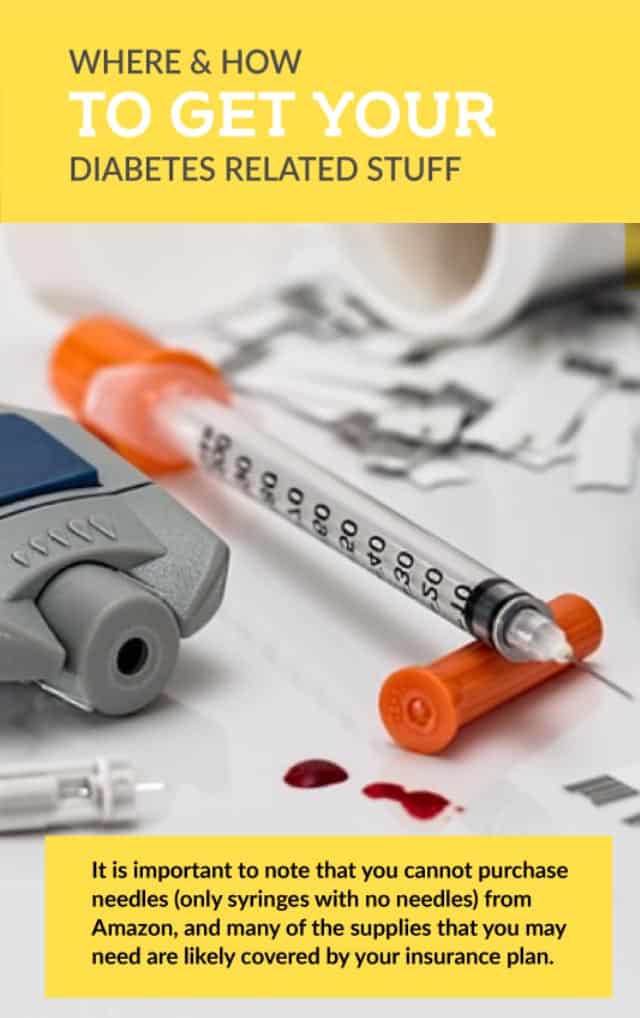 You may be wondering how to find certain supplies and equipment for your diabetes. The tables in this article will show you items, a price range, brands we recommend, and a link to amazon or another online store, where you can find a list of the items, and all related items in that category. We will also give you a description of why you may need this particular item. You may not need all of the items, so pick what you need personally.
This is a list of suggested items. It is important to note that you cannot purchase needles (only syringes with no needles) from Amazon, and many of the supplies that you may need are likely covered by your insurance plan.You don't want to go out and buy a glucometer through Amazon, when you could have taken a prescription to your local pharmacy or medical supply company and got it and all of the supplies for less money out of your own pocket by using your insurance coverage.

There is an Emergency Glucagon pen on Amazon for $377, but with a prescription your insurance may cover it, so of course you would not want to buy it off Amazon if that is the case. Other things require not only a physician's prescription, but a letter of medical necessity from your doctor. An example of this would be an insulin pump.
You may look at all of the pumps available, and decide you like the T-Slim by Tandem Diabetes the best. Let's say your insurance company is United Healthcare, who has recently decided to only cover the Medtronic pumps, and not the T-Slim pumps.
Yes, this is America. This is capitalism, and the insurance company will dictate which pump you can have. Not fair, you say? No, but there it is.
Learn about diabetes management in the following articles: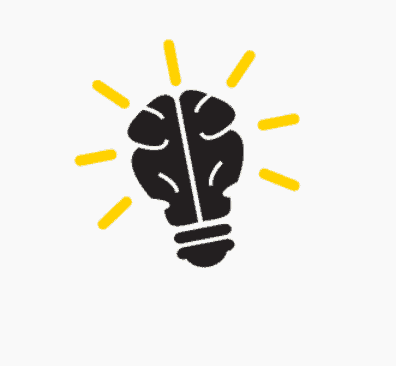 Other things like wheelchairs, walkers, diabetes shoes or other medical equipment that may be paid by insurance with a prescription and letter of medical necessity from your doctor, would be best purchased from a local durable medical equipment (DME) provider or pharmacy.
"Paid by insurance" means that it will be paid at whatever level your plan coverage is, and deductibles and out-of-pocket expenses may apply. You will need to read everything that is on your insurance website about their coverage of a particular medical supply or piece of equipment. Also give them a call, and ask them what the coverage level is, and if there will be deductible and out-of-pocket expenses.
You will need to see what DME companies are considered "preferred providers." Every insurance company is different. They have contracts with particular companies to supply their products, and you may not be able to get a particular product because of the particular company doesn't have a contract with your insurance company. Don't forget about any secondary insurance policies or supplemental insurance policies that you may have to pick up the difference in cost.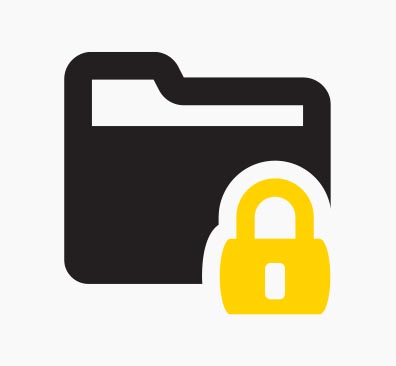 After you get the insurance situation straight, the DME company will measure you for a wheelchair, diabetic shoes, or other piece of equipment, and customize it to your needs. They can also make sure to file all of your insurance paperwork for you. They can tell you what is going to be your portion of the financial responsibility, and how much insurance is going to cover. They want to get paid, so they will do the paperwork! If you order a wheelchair, diabetes shoes, or other personal equipment on Amazon, it's going to come out of your pocket.
It may not fit you well, in which case you will have to send it back. Glucose testing supplies, including meters, strips, lancets, lancet devices, and control solutions, are also probably covered by your insurance. However, if you don't have insurance and need a glucometer and supplies that you will be paying out-of-pocket for, you may find one on Amazon, just be sure to check the cost of the strips that you will need to purchase ongoing, and make sure they are not too expensive.


See below under "No insurance? Need a glucometer?" for details on a glucometer with inexpensive strips. Also, refer to the article on our website, https://www.thediabetescouncil.com/everything-you-need-to-know-about-diabetes-test-strips/.
Dialysis supplies and services are usually case-managed through the dialysis unit, and so you most likely won't need to be purchasing these things, and a DME will be set up for you by the dialysis case manager if you need anything related to your dialysis.
List of Diabetes Supplies to purchase at the DME or Pharmacy
Glucometer and supplies - if you have insurance (includes testing strips, lancets, lancet device, control solutions)
Insulin supplies (insulin, insulin needles, insulin pen needles)
Diabetic shoes (you need a good fit, so you will want to go where they can fit your shoe size)
Insulin pumps and supplies
Glucagon Emergency Kit
Insoles and Orthotics
Crutches, walkers, canes, wheelchairs, transport chairs and lifts
Raised Toilet seats, shower chairs, lifting seats
Physical Therapy products
Pulse Oximeters
No insurance? Need a glucometer?
If you don't have insurance, but need a glucometer and supplies, you will want a meter that has testing strips you can afford. You don't want to buy a meter, and later find out that 100 testing strips costs $100. One great option is the Relion Prime at Walmart. You can get the meter for $9, and 100 testing strips will cost $17.88.
Where can I find a service dog?
Did you know that you can get a diabetes alert dog? Let's say you are a parent and your child who is too young to tell you is having lows in their sleep.
Certified Service Dog Trainers train dogs of varying breeds to pick up on a person's hypoglycemia or hyperglycemia ahead of time. The dog is then able to alert the owner or parent before the episode, and prevent dangerous events.
I advise looking at the following pages for more information on diabetes:
This can go a long way to keep a young child with diabetes, or an elderly person with diabetes safe. Some Type 2 diabetics have what is called hypoglycemia unawareness, and they do not feel the symptoms of a low blood sugar until it is too late. Diabetes Alert dogs are lifesavers for these patients.
Some providers of service dogs offer financial assistance. Service dogs are not covered by insurance. Click here to read our comprehensive article on diabetic alert dogs everything you need to know.



| | | | | |
| --- | --- | --- | --- | --- |
| Item Name | Price Range | Brands We Recommend | Where You Can Find It | Why You May Need It |
| A1C Testing Supplies | $38.99 | A1CNow Self check 2 | Amazon | To check your A1C at home |
| Awareness Shirts | $9.99 - $17.99 | Inktastic, Diabetes Awareness | Amazon | To spread awareness of Diabetes |
| Belt | $18.52 | SPIbelt | Amazon | To carry your insulin pump in |
| Blood Pressure Monitors | $29.75 - $64.99 | Omron 5, Omron 10, Vive | Amazon | To monitor your blood pressure |
| Books and Cookbooks | $8.95 - $19.95 | K Donovan, Mayo, J Shinoy | Amazon | To learn about diabetes |
| Bracelet | $15 - $24.99 | Univ. Med Data, Health ID | Amazon | To identify you as someone with diabetes |
| Cardioeliptical Machine | $78.26 - $299.98 | Stamina, Body Max, Body Rider | Amazon | To get aerobic exercise at home |
| Carrying Bags | $11.95 - $42.95 | SumacLife, Myabetic, Accessory Genie | Amazon | To carry your diabetic supplies |
| Exercise DVD | $8.49 - $24.95 | Beachbody, Stronger Seniors | Amazon | To exercise when you can't get outside |
| Exercise band | $14.97 - $26.95 | Cayman, NeeBooFit, EverTrim | Amazon | To use resistance to build muscles |
| Foot Crème | $5.99 - $34.24 | Eucerin, Miracle of Aloe, The Yellow Bird | Amazon | To keep feet healthy |
| Glucose Tablets | $7.59 - $10.82 | Dex4 | Amazon | To have 15 grams quick carbohydrates |
| Heart Rate Monitor | $49.99 - $79.95 | Scosche, Polar, Wahoo | Amazon | To monitor your heart |
| Insulin Coolers | $9.98 - $43.92 | Fridge-To-Go, Glodwheat | Amazon | To keep your insulin cool |
| Ketone Testing Strips | $9.95 - $11.95 | Smackfat, HealthyWiser | Amazon | To check your urine for ketones |
| Log Book | $24.99 | Book Factor | Amazon | To keep track of your blood sugars |
| Magazine | $12.99 - $16.99 | Diabetic Living | Amazon | To read about current trends for diabetes |
| Medical ID | $10.99 - $24.99 | MORin, MaxPetals, Univ. Med. | Amazon | To identify you as a diabetic |
| Nutritional Supplements | $7.23 - $19.25 | Sweet Drops, California 90210 | Amazon | To enhance vitamins and minerals |
| Oral Hygiene | $24.99 - $58.99 | Waterpik, MD Brush | Amazon | To prevent periodontal disease |
| Organizers | $14.99 - $91.77 | Get-Back-to-Basics, Accessory Genie, Stander | Amazon | To keep your diabetes stuff organized |
| Pedometers | $17.99 - $78.95 | Omron, Ozo | Amazon | To monitor your daily steps |
| Portion Control Plates | $10.86 - $27.94 | Home Buddy, Green Bento, Smart Diet Control | Amazon | To keep your diet on track |
| Relaxation CD | $8.79 - $16.97 | Mark Bowden, Roberta Shapiro, 50 Classics | Amazon | To help with stress and anxiety |
| Roll pillows | $10 - $21.99 | MedX, Suntop | Amazon | To assist with a good night's rest |
| Rowing Machine | $129.95 - $1560.00 | Sunny Health, WaterRower | Amazon | To assist with aerobics and strength |
| Scales | $16.99 - $32.95 | Eat Smart, Etekcity | Amazon | To monitor your weight |
| Seat Cushions | $19.99 - $39.99 | Aylio, Meiz, LiBa | Amazon | To promote reduce pressure while sitting |
| Sharps Container | $7.99 - $27.00 | Oak Ridge, BD | Amazon | To dispose of needles and lancets |
| Skin Moisturizers | $9 - $29.99 | Eucerin, Neoteric, Hemp 360, | Amazon | To prevent skin cracking and drying |
| Socks | $14.36 - $20.00 | Falari, Diabetic Socks, Mediped | Amazon | To prevent moisture, decrease pressure |
| Stationary Bicycle | $29.85 - $261.95 | Stamina, Marcy, Body Rider | Amazon | |
| Telescoping Foot Mirror | $11.99 - $32.05 | Maxi-Aids, Blue Ty, Rolyn Prest | Amazon | To aid in seeing the bottom of the foot |
| Treadmill | $189.95 - $1910.54 | Weslo, Sunny Health, Best Choice | Amazon | To get aerobic exercise at home |
| Diabetes Ribbon | $4.99 - $19.99 | Charming Chick, Coins for Anything, Fundraising for a Cause | Amazon | To promote awareness of Type 1 |
| Wallets | $18.95 - $23.54 | Myabetic, Frio | Amazon | To help with identification in emergency |
| Wedge pillows | $35.00 - $99.95 | InteVision, MedSlant | Amazon | To relieve pressure |
| Wheelchair Cushions | $22.49 - $34.95 | Drive Medical, Kieba, Secure | Amazon | To relieve pressure in a wheelchair |
| Yoga DVD | $13.13 - $29.99 | Yoga for Diabetes, Gentle Fitness | Amazon | To practice yoga at home |
| Yoga Mat | $29.99 - $47.99 | Aviva, Clever, Mansov | Amazon | To practice yoga at home |
We asked our diabetes community what are their favorite diabetes products and here is what they had to share:
Kassie Joyce: My all-time favorite diabetes product would have to be my insulin pump. It is a big convenience in terms of multiple injections daily for me.
Cara- Johnson-Schoonover: My favorite diabetes product is my glucose meter.
Lynn Newberg: My favorite diabetes product is my insulin pump and my CGM.
Mary Powell Nesrsta: My favorite diabetes product is my MultiClix Poker for checking my blood sugar. (Be sure to check out our review on the AccuChek FastClix, which has replaced the MultiClix.)
Mandie Laforet: My favorite diabetes product is my Dexcom. It's a lifesaver for sure. I have hypo and hyper unawareness, and because insulin is life, the Dexcom keeps me alive no matter what.
Erin O'Dell: My favorite product in regards to treatment and management is my Dexcom G5.
Megan Boxin: I'd have to say my favorite product for diabetes is my T-Slim X2 pump, it's definitely made life easier and more manageable for me. Now instead of a pager, people think I have a tablet or a smartphone on me, I'll take that as a win.
Bridget: My kids may have a different opinion of what their 'favorite' product is but for sure my favorite diabetes product/ item is GrifGrips. What are they exactly? Well they are these amazing 'stickers' that we use for my 6-year-old Type 1, who wears a Dexcom. They help to keep it secure and in place, but they also add some aesthetically pleasing appeal and entertainment value to wearing a Dex for the kiddos.
We don't get to use them very often, as our budget doesn't allow for purchasing them frequently, but when we do get them, my littlest T1D definitely enjoys wearing them and showing them off to her friends at school. It's definitely one product that is our very favorite, we just wish we could use them all the time. If you have an insulin pump or a CGM, I'd definitely recommend getting some to try them out, especially if you have little T1D's.
Disclaimer: GrifGrips has not contributed anything to me for me to write up this post and recommend to others that they should try them out.
It would be awesome if they would like to send some super cute GrifGrips our way for Miss Maggie to try out, she does make the cutest model btw: D, but they definitely have not done so at the time of this posting. I am only sharing my opinion with you all as it has helped make having type 1 diabetes a little easier on my 6-year-old. Hopefully this helps you better with your future diabetes purchases.
TheDiabetesCouncil Article | Reviewed by Dr. Sergii Vasyliuk MD on June 10, 2020/em>