Note: This article has been reviewed by Dr. Dana Hardin MD, and Dr. Jennifer Cattet Ph.D.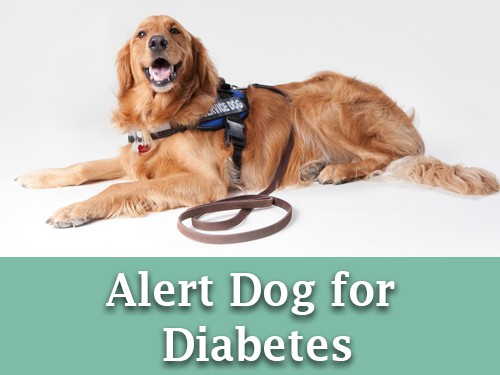 Many individuals with type 1 diabetes spend their days worrying about the possibility of having a low blood sugar level (hypoglycemia). Aside from frequent testing of blood glucose levels (self monitoring of blood glucose, SMBG), they may experience uncomfortable signs of hypoglycemia such as sweating, shaking, or confusion.
These early symptoms of hypoglycemia are helpful, even though uncomfortable, because they help the person with diabetes know it is time to check their glucose level. Once the person checks and learns they are hypoglycemic, they are taught what food or drink to take to raise their blood sugar.

Before we continue with this article, I wanted to let you know we have researched and compiled science-backed ways to stick to your diet and reverse your diabetes. Want to check out our insights? Download our free PDF Guide "Power Foods to Eat" here.

If the low blood sugar is not treated in time, persistent hypoglycemia can lead to seizures, blackouts, or even coma. Unfortunately, over time (generally after 5 or so years) a person with 1 diabetes no longer feels symptoms when his/her blood glucose is low. This condition is known as Hypoglycemia Unawareness. When hypoglycemia unawareness develops, the person is at much greater risk for the development of persistent hyperglycemia and all of the dangerous problems listed above.
Patients have reported feeling ok and not knowing they had low blood sugar until they wake up on the floor, or they have had a seizure. Some don't realize what happened until they are taken to the hospital.
If you are one of these individuals, you probably worry about your next hypoglycemia episode on a daily basis. You would likely feel much better if you were aware of something or someone which could help you monitor and alert your oncoming low blood sugar drop. Well, good news! A diabetes alert dog (DAD) can help you become aware of hypoglycemia even if you don't feel any different.
To give you a better idea what diabetes alert dogs are, this article will cover a wide variety of topics:
What Are Diabetes Alert Dogs? How Do They Help?
A diabetes alert dog (DAD) is trained to identify changes in an individual's blood chemistry and warn the individual or caregivers to take action in the crucial time frame before symptoms occur.
You may wonder how these dogs can tell if a diabetic person has a low blood glucose level. At this time no one knows, but what is known is that the dog uses its keen sense of smell.
Some scent or scents are given off by the body during hypoglycemia. While these odors are undetectable to the human nose, the dogs' olfactory sensory systems can easily discriminate these vapors from the environment. Dr. Jennifer Cattet of Medical Mutts and SAmart Animal Training Systems states that "a new study just came out showing that it's possible the dogs alert to Isoprene" (Isoprene is a chemical that rises in quantity in exhaled breath during hypoglycemia).
It should be noted that while this study suggests isoprene as a scent, the finding has not been verified by testing with dogs, nor has it been duplicated by other investigators. Once they detect the change in the owners' body scent, they will alert their owners by performing a particular signal gesture. Examples include:
Jumping on the owner's lap
Touching the owner with its nose
Holding a specific toy in their mouth as a signal
Pawing at the owner's lap
Alert other family members that the owner needs attention and help
Bring needed objects such as medications
Retrieve cell phone or phone for owner
Dial 911 on a special device for help
According to Dr. Jennifer Cattet:
I have also never heard of Diabetes Response Dogs. I have heard of Seizure response dogs that are trained to do something once the seizure is present…For the most part, DADs alert to the changes in glucose levels but can also perform certain skills when the person is not feeling well, such as getting help, glucose tabs, a phone, etc…
Are They Useful for Both Type 1 and Type 2 Diabetes Individuals?
DADs can sniff out some change in an diabetic's body chemisty and alert of their change in blood glucose level. However, not all people with diabetes may benefit from having a diabetes alert dog. Problems with hypoglycemia are more often experienced by people with type 1 diabetes and most DADs have been trained for patients with type 1 diabetes.
If you have well-controlled diabetes, with few episodes of hypoglycemia, or you still have symptoms which alert you that your blood glucose level is low, you may not need the help of a diabetes alert dog. People who can truly benefit from DADs may include:
Individuals with hypoglycemia unawareness
Individuals who are required to control their blood sugar using insulin (administered either by injection or by pumps)
Individuals who have frequent hypoglycemia
Individuals who experience frequent hypoglycemia at night
An individual who lives by themselves, or who lives with people who do not know how to provide specific support for diabetes (for example a college student who previously lived with his/her parents)
Individuals who have other disabilities as well as hypoglycemia unawareness
According to the Diabetes Care Journal published by American Diabetes Association, the common consensus of their owners are:
Decrease their worries about hypoglycemia/hyperglycemia
Improvement in quality of life.
Increased in participation in physical activities
Who Trains Diabetes Alert Dogs?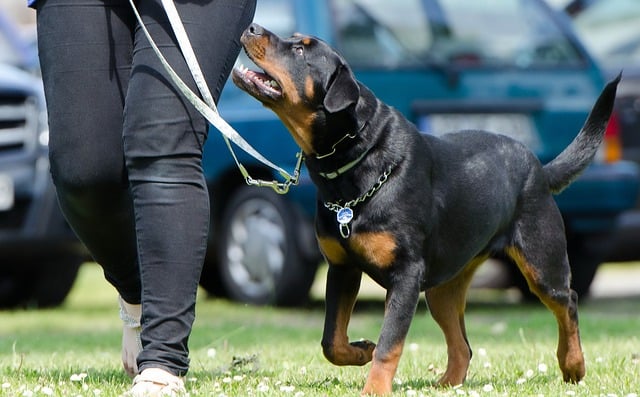 There are many service dog training agencies across the country. It is important to note that there are two types of service dog suppliers: nonprofit organizations and for-profit organizations. Nonprofit organizations tend to be very low cost or free (some organizations only charge for the application fee and training material fee) because they are mostly run by volunteers, and they raise their funding through running various fundraising projects and collaborating with various government-related sectors such as animal shelters, homeless shelters, and prison rehabilitation programs.
The downside of these organizations is that their waiting lists tend to be 2 to 5 years. For-profit agencies, on the other hand, have a much shorter waiting list that can range from 2 to 6 months. The disadvantage of for-profit agencies is that the cost is quite high (ranging from $8,000 to $25,000).
In general, all reputable organizations train their dogs with positive reinforcement methods to teach them how to recognize the difference between certain scents that people release when their blood sugar is normal, high, or low. They are also taught to react in various specific ways to alert individuals of their blood glucose level fluctuations.
For more information related to diabetes read the following:
The trainers also put these dogs in intense obedience training and socialization through daily errands in various settings (For example, grocery stores, shopping malls, restaurants, libraries, movie theaters, public parks) so that they will behave appropriately in any settings.

Dr. Jennifer Cattet explains that:
In terms of time of training, there are big differences between the organizations. Some train puppies from breeders, others (like ourselves) train rescue dogs. We also don't charge anything extra for training the dogs to call 911, get help or glucose tabs (or anything else that the person might need) and have just one fee for our DADs. We also offer group classes to those who want to train their own dog or will take qualified owner dogs and fully train them as DADs. Boarding/Training takes about 6 months.
Laws Regarding Diabetes Alert Dogs
Under the American Disabilities Act (ADA), only dogs are allowed as official service animals. In order for a dog to be classified as a service animal, it must be "individually trained to do work or perform tasks for an individual with a disability…and…the task(s) performed by the dog must be directly related to the person's disability". According to ADA, there are no breed restrictions for service animals:
"A service animal may not be excluded based on assumptions or stereotypes about the animal's breed or how the animal might behave. However, if a particular service animal behaves in a way that poses a direct threat to the health or safety of others, has a history of such behavior, or is not under the control of the handler, that animal may be excluded.

If an animal is excluded for such reasons, staff must still offer their goods or services to the person without the animal present."
At the same time municipalities with breed restriction law must "make an exception for a service animal of a prohibited breed unless the dog poses a direct threat to the safety and health of other people".
As diabetes alert dogs fall into the category as service animals, they are allowed to accompany their handlers in all public places such as grocery stores, shopping malls, restaurants, hotels, schools, health clubs, swimming pools and hospitals as long as they are well-behave and under control.
At the same time, they are allowed to accompany the handlers on public transportation. Under Air Carrier Access Act, service dogs can fly for free with their handlers.
In these areas, staff may only ask two specific questions:
Is the dog a service animal required because of a disability?
What work or task has the dog been trained to perform?
The staff is not allowed to request any documentation for the dog, a demonstration of the dog's ability, inquire about the owner's disability or demand proof of the disability.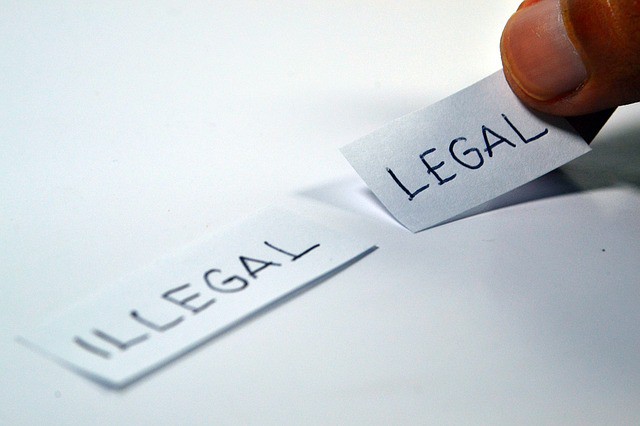 In working environment, the employers have to provide proper accommodation for the service dog in the work environment. The only exception is when the workplace is deemed too dangerous for the service animal (for example kitchen, construction site).
For renters, service and emotional support animals are allowed to live with their handlers in no-pets properties as stated in the Fair Housing Amendments Act. There should not be any security deposit or added monthly charge whether the rental property has a no-pet or pet-friendly policy.
At the same time, service animals are exempt from the breed restriction regulations as listed in certain rental properties. Any property managers that deny the renter's application based on the breed of the service dog are committing an illegal act of discriminating the renter and the service dog.
As for hotels, motels, and resort areas, they are not permitted to deny individuals a room because of their service dog. They should be allowed to stay at normal rooms and not pet-friendly rooms without extra deposit or cleaning charge. However if the service animal causes damages to the guest room, the resort is permitted to charge the same damage fees as charged to other guests.
Individuals who believe they have been illegally denied of service and access to any public places based on their service animal usage have a right to file a complaint with the U.S. Department of Justice or a private lawsuit in Federal court charging the entity with discrimination under the ADA regulations.

Things to Consider Before Getting a Diabetes Alert Dog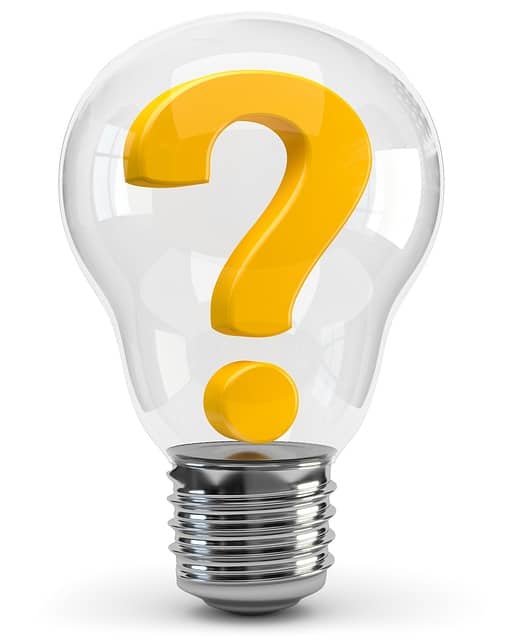 The Number 1 factor you should consider is that a Diabetes Alert Dog is NOT a replacement for testing and you cannot rely on it as your primary blood glucose level monitoring tool. At the same time, it is NOT a machine and it can make errors in smelling the change in your blood glucose level. Sometimes it may alert you when there is no change in your blood sugar level and sometimes it may miss your change. How efficient your service animal depends on his innate ability to decipher your smell as well as various environment distractions (For example, it may miss the change in your scent because you are at a food court where many smells throw off its sense of smell).
Even though these animals can be a great help to you, it poses a big problem if you are allergic to dogs. So before you decide to get a service dog, take an allergy test. And if you are allergic to dogs, how severe is the condition? The reason behind this question is because there may be a solution to your problem. Having a great keen sense of smell, poodles and labradoodles are known to hypoallergenic and are becoming some of the popular breeds being picked to be service dogs.
With very low shedding coats, these two breeds of dogs are also known to be highly intelligent and has calm temperaments. If your allergy symptoms is relatively low, you may acquire a hypoallergenic breed as your service animal.
Having a diabetes alert dog is a real commitment as it is a living being and requires attention and care. Although the service has already provided appropriate training for the animal, you still need to continue reinforcing training in order for the dog to fulfill its tasks and behave properly in public areas.
The "training" can be anything from praising it of doing a great job of detecting your symptoms or performing a certain task in getting you help. It can also be a daily 15 minutes to 1 hour behavior training.
In a sense you two are partners; your dog gets feedback from your reactions. The more interaction you have with it, the more it will learn to help you in your daily activities.
Aside from the training, there are the health maintenance tasks of brushing and washing its fur, brushing its teeth, clipping its nails, and bringing it to regular health checkups and vaccination shots.
If you neglect these important grooming duties, your diabetes alert dog will live a much shorter lifespan than a well-cared-for service dog. At the same time, just like a pet, you need to walk and exercise the dog so that it can work off its extra energy and behave properly.
Last but not least, you need to bond with the dog so that he will take your health as his priority. As research studies have found that positive reinforcement works much better in dog training than negative reinforcement, it will take command much better when you show a lot of positive attention.
It is true that it is a lot of work to take care of your service dog. But the reward is that you will not only receive a warning about your blood glucose level fluctuation but also get a devoted companion and exercise buddy as a whole package. As recent studies have shown, owning a dog can add 10 years to your life.
Some obvious costs are food, grooming, license, and regular health checkup and vaccination fees. But as a living animal, diseases, illnesses, and accidents can occur. If veterinary care is needed, you may need to pay a hefty fee to bring your service dog back to health. If you wish to avoid such costs, you would have to get pet insurance that will cover your service dog's medical fees.
Depending on your needs, the monthly subscription may vary (the lowest cost plan starts as little as $10 a month). In worst case, your diabetes alert dog faces a life-threatening incident where it has to be put down. If such event occurs, your investment in your service dog will be totally lost.
However, there are ways you can be reimbursed. If the dog has a heredity or birth defect problem that has been detected by your vet early on, you can request a replacement for another service dog or a part reimbursement from the organization. If it has no such conditions, you can purchase secure your "investment" by purchasing a pet life insurance. At the same time, if you travel frequently with your service dog, it is a good idea to ask your insurance company if there is a pet policy that you can add to your plan. Although these are all worthwhile investment, the costs can certainly add up over the years.

How Long Does it Take to Get an Alert Dog?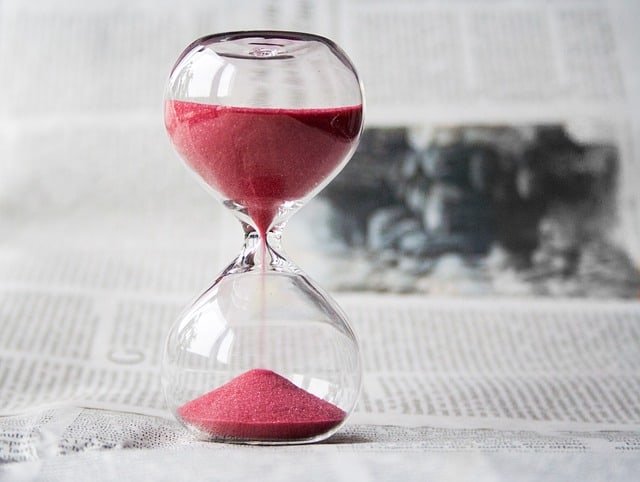 The waiting list for a well-trained dog can be 2 months to 5 years. As mentioned earlier about nonprofit and for-profit agencies, the waiting period is highly contingent on your budget. If you funding limits and are applying from a for-profit agency, your waiting period can vary between 2 to 6 months only. If you opt for non-profit agency route, your waiting period is much longer.
If you are wondering why the process is so long when you apply from a non-profit agency, think of the process and the time it requires to train a puppy to obey the normal commands (e.g. sit, stay, down, heel), demonstrate obedience and calm behavior in all environment settings, and learn to decipher the change in your scent related your blood glucose level fluctuation and act upon it. On top of that, there is a huge demand for these animals and not enough funding and trainers for these puppies.

I recommend these articles for more diabetes related information:
How Much Are These Service Animals?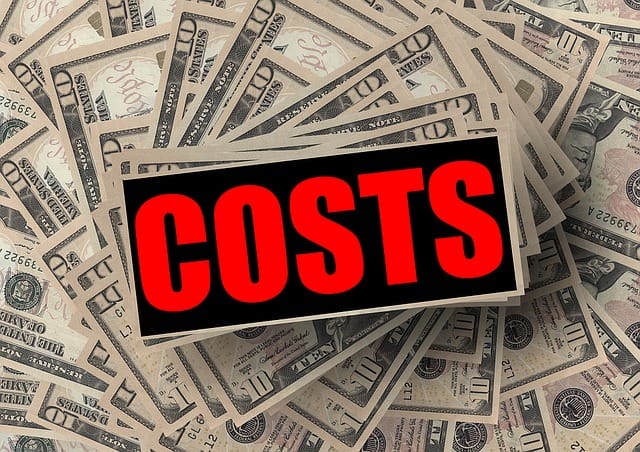 Similar to the waiting period question, the cost of getting a diabetes alert dog all depends on whether you are applying from a for-profit or a non-profit organization.
On average the cost ranges from $5,000 to $25,000. The top tier price is usually from for-profit agencies that only take in specific puppies from reputable breeders who are specialized in providing puppies solely for service dog training purposes. These puppies are bred from a line of dogs that exhibit characteristics of calm temperament, high intelligence, a superior sense of smell, and willingness to work.
And since the day they leave their mothers, these puppies spend every day and night with a trainer to work on learning commands, exhibiting correct behaviors in emergency situations. If you add up the total cost of hiring a trainer 24 hours a day for until the puppy is ready to be your service dog, the price is actually a relatively cheap price to pay. As a matter of fact, these agencies will break down all the fees for your review before you sign a contract with them. On top of the "basic fee", if you need specific difficult commands such as dialing 911 on a special device, these complex training will require extra fees charged by the hours of training.
As for non-profit organizations, because of donations from various platforms, you can get a service dog for a much affordable price. Many non-profit organizations can cut down the cost by partnering up various government sectors such as animal shelters and prison. Instead of breeding dogs just for such purpose, some organizations are going through shelters to pick out puppies and young dogs that have superior smelling ability and train them as diabetes alert dogs. Other organizations have cut down the cost by teaching inmates how to provide obedience training to young puppies. So depending on your budget and your believes on whether a shelter puppy works just as well as a pedigree puppy, your fee may vary.

How Do I Get a Diabetes Alert Dog?
The first thing you should do is ask yourself about your needs and your budget. If you do not have to worry about the money issue, applying from a for-profit agency will save you a lot of waiting time. But if you do have very limited budget, your best bet is to apply from a non-profit agency that will offer a much lower training fee or waive part of the fee. The disadvantage is that you will probably have to wait for a longer period of time before you can get your service dog.
After you decide on your choice, do some research online yourself. These days, almost all service dog agencies have an online presence. By looking at their website and reading through their material, you can get a sense of their teaching methods and their way of pairing service dogs with applicants. You may also want to contact Assistance Dogs International for information about agencies in your area.
Your diabetes educator, endocrinologist, and specialist may also have recommendations for potential dog-training organizations. Becky Causey of Causey Labradors and Training and the president of the Diabetes Alert Dog Alliance offers these advice:
"Checking a trainer's state attorney general for fraud cases before hiring a trainer (there is a VA trainer with 30+ open cases but he's still training dogs) and checking references and seeing a dog the trainer has trained working its job before hiring a trainer.  That would be good information to help people not get scammed out of their money, which sadly happens too often when trainers think they can do the work but have no idea how to train the skills needed."
Beverly Swartz of All Purpose Canines (an agency specialized in training service animals for children of all ages, individuals on Autism Spectrum, and all diabetes patients) have kindly provided us with a Diabetes Alert Dog pre-purchase question checklist for anyone who is interested in getting a service dog. These suggestions and questions will be extremely helpful for individuals to tell apart trustworthy agencies from scammers in the industry.
Once you narrow down your choices, contact these training agencies directly. Do not be afraid to ask for recommendations based on your current circumstances. If you are still interested after talking with the representative, fill out an online application. Many organizations will ask for:
Your medical history
Letter(s) of reference that may include personal and professional references
Your age, address, household family members
For nonprofit organizations that offer scholarships, you may be required to write an essay on your current struggles (physical, psychological, and financial). The selection and match process vary from organization to organization. Often the more reputable agencies will have a longer, extensive selection process and will often require you to meet with a potential animal several times before deciding whether the animal is a proper match for you.
From there, a specifically training process will occur where the service dog is taught to recognize your specific scent. At the same time, you will be trained how to interact with your diabetes alert dog until the agency is satisfied with both of your performance.

Are the Cost Covered By Health Insurance?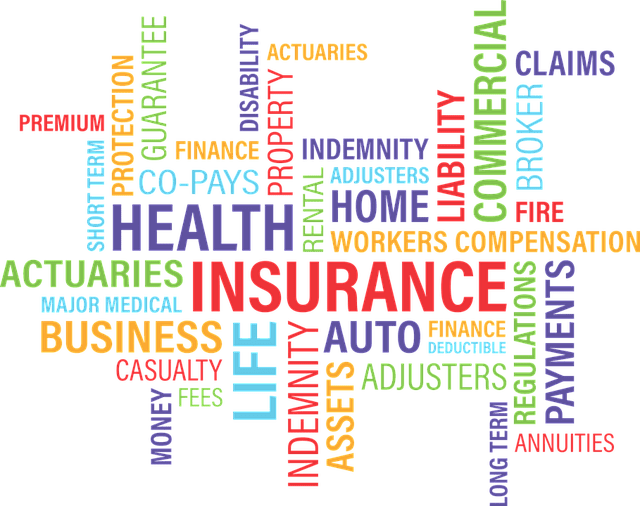 As of now, the standard medical insurance policies rarely cover service dogs. Usually, the only way they allow coverage is when you have some sort of flexible spending health care account that will allow you to use pre-tax dollars to pay for qualified medical costs.
If you are a veterans, you may be able to enjoy coverage from the Veteran's Administration that includes specific coverage for the animal. Starting January 27, 2014, Service dogs belonging to American military veterans are covered by comprehensive private health insurance by the U.S. Department of Veterans Affairs (VA). The insurance provides 100% payment for all wellness and sick care for eligible dogs. To qualify for the VA insurance pet policy coverage, your service dog must be certified by either Alert Dogs International (ADI) or the International Guide Dog Foundation (IGDF).
Once approved, your service dog is given an identification tag showing its respective policy numbers (When you visit a veterinarian, make sure to let them know that you are covered by the U.S. Department of Veterans Affairs and let them know of your dog's policy number). As long as it is working, it is eligible for the benefits. It is only "when the dog reaches an age or condition such that it can no longer provide the services for which it is trained, then the dog is retired from service" and its government-paid coverage is suspended. If you do get a service animal policy through VA, please note that there are services and products not covered:
Elective surgeries
Non-prescription medications such as flea control medication
Food, dietary supplements, and weight-loss diets
Non-sedated teeth cleaning
Boarding that is not medically necessary
Grooming and nail trimming
As mentioned many times in other diabetes-related articles, you may look into taxes rebates as they can make a big difference in your budget. As service animals are recognized by the Internal Revenue Service as medical expenses, any eligible expenses including buying, training, maintaining a service dog as legitimate deductions as long as the cost 7.5% of your adjusted gross income.
In general, any costs related to the service animal such as food, grooming, veterinary care qualifies as medical deductions. Please note that should you choose to report these spending, medical expense deductions are only available if you itemize the expenses.
So if you want to claim your service animal related expenses, you must report each expense on the Schedule A attachment of your Form 1040.

What If I Cannot Afford the Cost?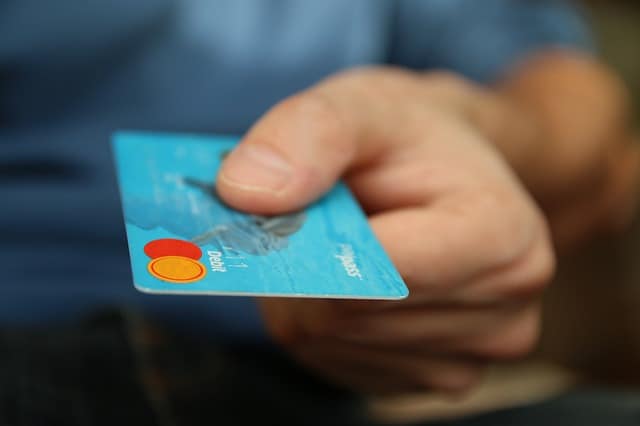 It has been estimated that 70% of people who need service dogs cannot afford them. The organizations do know how much service dogs can help individuals to live a better life. If you think that you cannot afford a diabetes alert dog but you truly need one, do not give up.
Many non-profit organizations will allow payment plans for individuals who cannot afford the payment all at once. They also offer financial help for some individuals who are in dire need of a diabetes alert dog. For example, Eyes, Ears, Nose & Paws has a scholarship program for that covers up to 75% of the placement cost of the service dog.
Some organizations will only charge you an application fee and material training fee for the animal. These organizations will not turn away anyone in need and will offer to put you on a waiting list for their donation funded service dogs.
If you do not have the funding but truly need one, there is another option. You can train your own service dog. There are some organizations that will help you match up with a dog that has an outstanding scenting ability and give you lessons on how to train this dog.
If you already have a dog, you can even try to train it to be a service dog. Service Dog Academy & Diabetes Alert Dog University is one of the organizations that are offering online tutorials, courses, and webinars on topics ranging from how to find your service dog or puppy to steps of training your dog/puppy to be a diabetes alert dog. If you want an idea of what the training will be like, you can also search on YouTube.
Which Breeds Are Best?
According to the ADA regulations, there are absolutely no breed restrictions for diabetes alert dogs. For training programs, they tend to pick breeds that are known to have an acute sense of smell. These breeds are golden retrievers, Labrador retrievers, mixed sporting dog breeds, and poodles. Sometimes smaller sporting dog breeds are trained for families who have a need for a smaller size dog. These organizations select potential service dogs based on temperament, trainability, and superb scenting ability. There are also programs that will allow any breeds of dog to enter the program as long as they meet all the requirements for the training. And if a family has a dog they wish to train, they can request a testing to determine if the dog has the temperament and scenting ability required to become a diabetes alert dog.

Do I Have To Live in a Certain Region To Receive a Diabetes Alert Dog?
You do not need to live in a near region where the training center is. Almost all the training programs will deliver the trained dogs to your home. Having said that, there are many advantages to picking an agency that is closer to you. The first thing is that you will have to pay for the transportation fee of delivery the dog to your home. So if you live close to your chosen agency, you can avoid the expensive fee.
Second, many agencies do not pair up dogs with handlers on a first come first serve basis. Instead, they require interested individual to visit their center during try-out days and have them interact to see if there is a favorable match.
So if you live close to your agency, you are more likely to attend these try-out days and increase your chance of matching up with a service dog. At the same time, if you have any problem handling your dog in any way, you can get help faster if you live close to the agency.

Diabetes Alert Dogs for Children
For children who suffers from hypoglycemia unawareness, these animals are extremely useful as evening and nighttime alerts. There have been many news coverage on how these service dogs have saved children with diabetes by alerting their parents at night of the condition. Training diabetes alert Dogs for children means that these organizations must train a can meet the needs of both the child and the child's family.
Most agencies do not work with children, especially very young children, as most states find children younger than 12 years of age unable to properly handle a dog outside of their home. As a matter of fact, there have been several cases that have denied children the right to bring their service dog to school because the court has ruled that these children cannot properly handle the dogs themselves. In these states, if the family insists on bringing the service dog to school, they must hire a handler to accompany along.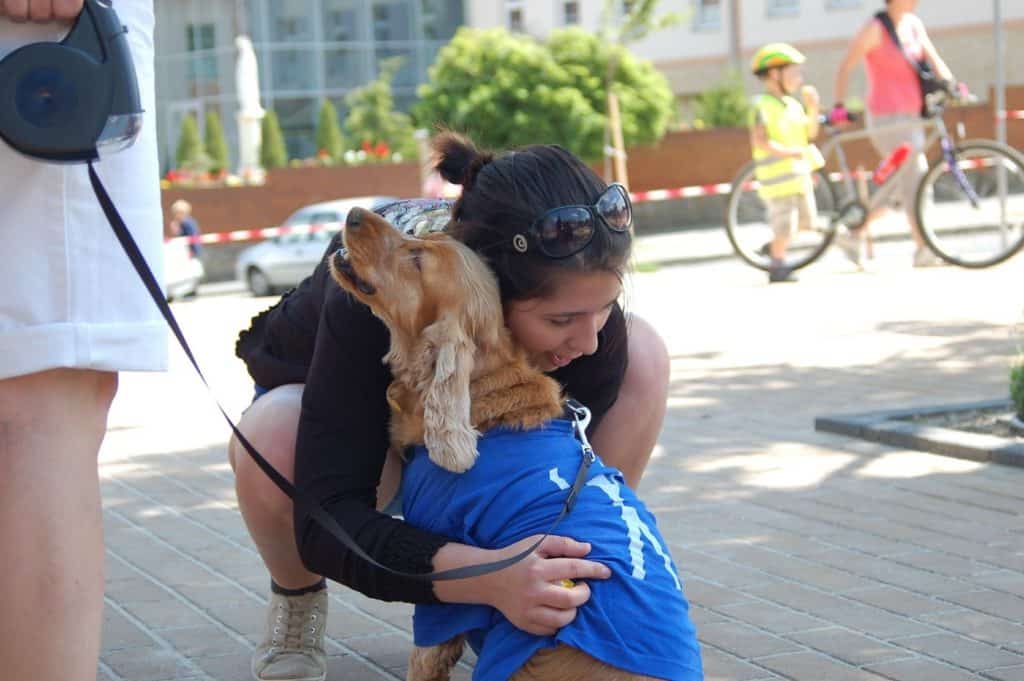 Unless you are living in school districts that provide handlers to students with service dogs (For example, Forsyth County of Georgia), you will have to pay for the handlers yourself. It's important to do your research and to understand the responsibility that will fall on your child's shoulders. The dog will need to sit under the child's desk at school. It can't be touched by other children while working, so the school needs to be supportive.
Having said that most agencies will not accept applications from young children, there are exceptions. For example, agencies like 4 Paws, Dogs4Diabetics, and All Purpose Canines acknowledge the needs of children with dibetes. To support the cause, they have no minimum age requirement as long as there is a need for these dogs as they believe that they can also provide a sense of comfort, an increase in self-esteem and confidence, a distraction during unpleasant medical procedures and downtime periods, and most important of all, companionship. So if you believe that your child can benefit from having a diabetes alert dog, you will want to contact these two organizations for more information.
Frequently Asked Questions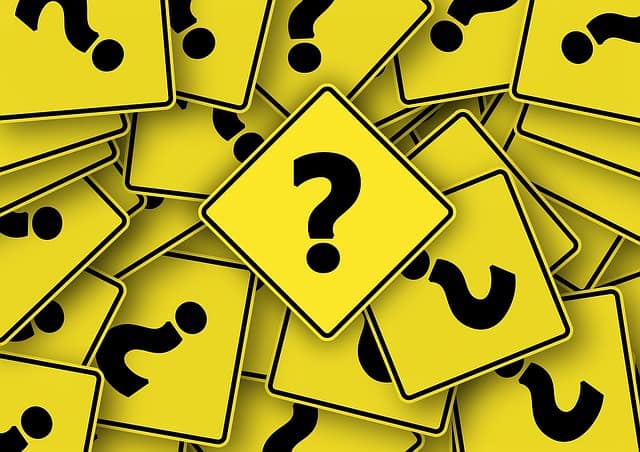 These are some FAQs, if I missed anything please let me know in the comments section and I will answer.

How Old Are the Service Dog Placements?
You will usually get a dog that is between 1 ½ to 2 ½ years old. The reason is that the organizations require that amount of time to properly train your dog to be a service dog. At the same time, they want to make sure that these dogs are grown past their puppy days and are mature enough for their duty.
So if you come across any organizations that offer service dog younger than 1 ½ years, you should be skeptical of the quality of their service.

How Accurate Are Diabetes Alert Dogs?
A dog's sense of smell is about a 1000 times more sensitive than that of humans. With more than 225 million scent receptors in its nose (humans only have 5 million), and 1/8 of the brain devoted solely to the olfactory bulb, dogs are highly accurate when it comes to smelling. Combined with positive reinforcement that they will receive praises and treats for picking up the "right" scent, these animals have a 95% successful rate of deciphering whether their owners are experiencing a hypoglycemic / hyperglycemic episode.

Does the ADA Require These Animals To be Professionally Trained?
No. As stated in the ADA regulations, disable people have the right to train the dog themselves and are not required to use a professional service dog training program.

Can Cats Be A Diabetes Alert Animal?
Although there has been news stories about how cats can detect low blood glucose level in their owners, cats cannot be classified as service animals. Under the ADA regulations definition:
A service animal is defined as a dog that has been individually trained to do work or perform tasks for an individual with a disability. The task(s) performed by the dog must be directly related to the person's disability.
So sadly, cats cannot be legally claimed as a diabetes alert service animal. However, if you suffer from diabetes and you have a cat, there is no law that denies your right to train your cat to alert you when you have a hypoglycemic/hyperglycemic episode. The only disadvantage is that you cannot enjoy any of the ADA service animal rights.

Must My Service Dog Wear a Service Vest and ID?
It is a myth that a service dog must wear a vest or an identifying garb while in public areas. Under ADA regulations, service animals are not required to wear a vest, ID tag, or specific harness to be identified as service animals. At the same time, staff and business owners have no right to request for identification or demonstration of your diabetes alert dog's ability to be allowed in a public area.
Having said that, many people put a vest or identification tag on their service dog to avoid the confrontation from business owners' questioning. At the same time, it makes it clear for other people that their service dog is currently on duty and cannot be distracted. By having a bright vest with labels "Service Dog" and "Do Not Pet", you will have an easier time fending off strangers who want to come over to pet your service dog and distract it from performing its duty.

Do I Need to License and Vaccinate My Service Dog?
Almost all cities and states require dog licenses for all animals, working dogs, or pets. At the same time, service animals are "not exempt from local animal control or public health requirements". Although it is the law, it is always a good idea to keep update with your dog's vaccination schedule because you are constantly bringing it to public areas where it can contract various germs and parasites.
Are There Any Public Areas Where I Cannot Bring My Service Animal?
Under public health regulations, dogs are not allowed in swimming pools. Having said that, it is allowed on the pool deck as well as other public areas around the swimming pool. The only places where service dogs can be banned from entrance are churches, synagogues, temples, mosques, and any other places of worship. To be safe, check your local state and city regulations pertaining to religious institutions and organizations.
At the same time, a service dog may be banned from area where its presence will "fundamentally alter the nature of a service or a program provided to the public". A zoo is such a place where the presence of a service dog may cause displayed animals to behave aggressively. As a result, they may be banned from areas that are close to the animal displays, and cannot be restricted from other areas of the zoo.
Similarly, a boarding school may ban a service animal from the dormitory areas as certain students with dog dander allergies can be seriously affected from its presence. However, it should not be banned from other areas of the school.
Aside from these restrictions, you and your service dog should be allowed to all public places as long as it is well-behave and under control. If you encounter people that are unaware of your rights under the ADA, you can inform them that your service dog is allowed by federal law to accompany you. It is also recommended that you have a copy of the federal mandate with you at all times to show as evidence if the manager/owner/worker would like to see it.
You may want to highlight that it is "illegal for any business to discriminate against individuals based on their disabilities and their service animal. They have the legal right to enter any business with their animal regardless of the business' policy on animals".

What Happens if I Am Admitted to the Hospital and I am Unable to Care for My Diabetes Alert Dog?
If you are not able to care for the service animal, you can arrange for a family member or friend to care for the diabetes service dog. As health professionals understand that it is preferable for service animals to stay close to their handlers, hospitals will try to make accommodation for your service dog.
If you are unable to care for the dog and you do not have someone else to take care of the dog, the hospital may place the dog in a boarding facility until you are released. However, the hospital must give you the opportunity to make arrangements for the dog's care before taking such steps.
This is what agency had to say about the complaints:
The complaints have been filed by a handful of people (NOT 30 people), none of them have been validated by the AG, and in fact, the people that filled the complaints don't even have a service dog from us, or they so mistreated one of our dogs, we had to take it back.
Agencies You May Be Interested in:
We hope that our article has answered all your questions on diabetes alert dogs. If you have any comments or questions, please send us a message. We are looking forward to hearing from you.
Dr. Dana Hardin, MD is a renown expert pediatric endocrinologist located in Indianapolis, Indiana. Her medical degree is from Indiana University School of Medicine, and she has been in practice for over 20 years.