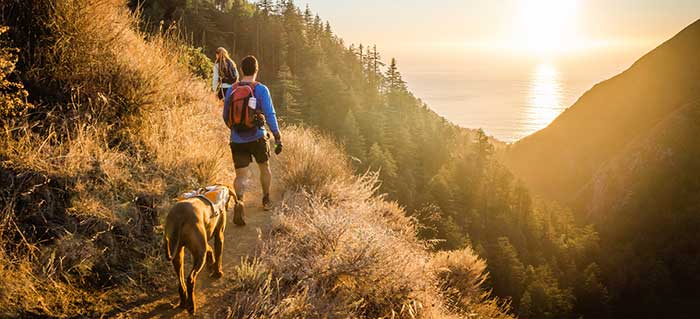 As an individual with diabetes or prediabetes, you are probably recommended by your doctor and your medical team to add exercise to your diabetes management routine.
But if you have not exercise for a long time, you may lack the motivation to begin an exercise routine. At the same time, you may feel hesitant to invest in expensive exercise equipment or apply for a gym membership. According to statistics, most people fail to make it past the 5-month mark after they join a gym. If these are the main factors that have been preventing from exercising and becoming more physically healthy, hiking may be your solution.
Although you may see hiking as a treacherous sport where courageous individuals haul their gigantic backpacks up to the Himalayas, this is the extreme side of hiking. In reality, hiking is a great sport that can be enjoyed by almost everyone. To better explain how hiking can be the perfect exercise for you, this article will cover this array of topics:
[accordions id="3191"]
Can Diabetic and Prediabetic Individuals Go On Hiking Trips?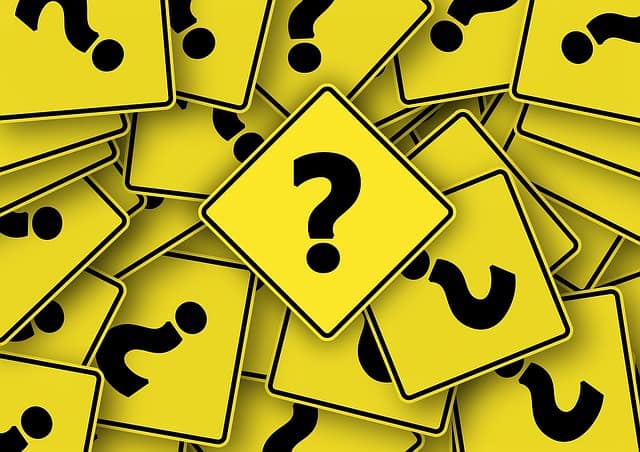 In general, hiking is not a difficult sport. It is suitable for people of all ages whether they are physically fit or unfit. Anyone at any age can pick up this sport by simply putting on a pair of hiking shoes and start walking. For prediabetic and diabetic individuals, any form of exercise can greatly help with managing blood glucose level by increasing insulin sensitivity and carbohydrate metabolism for up to 24 hours or after you exercise. For individuals who are out of shape, hiking is extremely beneficial as it is a great way to start exercising and losing weight. Depending on the individual's weight and walking speed, a person can burn up to 240 calories by hiking at 2 miles per hour. For individuals who are prone to hypoglycemia, hiking is less vigorous than some other exercises and is less likely to drastically change the blood glucose level. It is actually a recommended exercise activity for many diabetic individuals who suffer from various diabetes complications such as heart disease, high blood pressure, nephropathy, and arthritis.
For women who have a family history of diabetes, hiking 4 hours a week on average can help reduce the risk of gestational diabetes by as much as 70% as well as other pregnancy complications. It has proven to be a great treatment for women who suffer from gestation diabetes to manage hyperglycemia.
Although hiking can be beneficial for diabetic and prediabetic individuals, each person has his or her physical challenges and needs. Before you engage in any hiking activities, you should consult with your doctor and your medical team on how hiking can affect your blood glucose level, your medication dosage, and your complications.
Health Benefits for Diabetic Individuals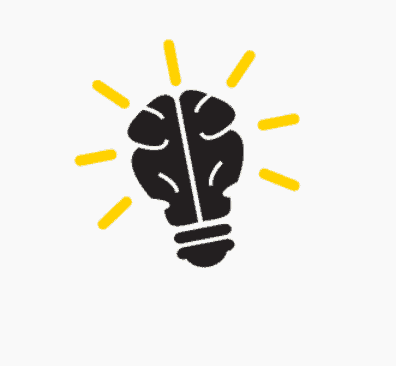 Aside from the direct benefits hiking have on helping diabetic individuals to control their blood glucose level, it also provides other numerous health benefits. Here is a list of other health benefits hiking may provide:
1. Decrease bad cholesterol and increase good cholesterol (also as known as HDL cholesterol or high-density lipoprotein cholesterol). Having a high level of HDL cholesterol (at least 60 mg/dL) can help protect individuals against heart diseases.
2. Reduce chance of stroke and developing cardio vascular diseases. Hiking is an aerobic exercise that offers important cardiovascular benefits by expanding the arteries while taking stress off the heart.
3. Stimulate bone strengthening and slow down bone density loss. The active movements helps greatly in increasing bone strength and density so that the bones are less likely to break and fracture. It is a great exercise to prevent bone diseases such as osteoporosis and arthritis.
4. Increase stamina. Like any aerobic exercises, hiking helps increase your stamina, flexibility, and strength.
5. Relieve stress. Hiking can declutter your mind when you spend time away from your everyday surroundings. Spending time in nature has a soothing effect on the psychological well-being.
6. Improve pulmonary endurance. Although there is nothing to be done about lung function, hiking can increase your lung endurance and alleviate breathlessness by increasing your oxygen capacity.
7. Improve muscular fitness. Hiking is an exercise that involves the whole body. The constant motions can greatly help build and tone muscles. The motion of walking uphill can firm up the buttock and calf muscles while walking downhill can work out the quadriceps muscles.
8. Lower risk of hypertension. For those individuals who already have hypertension, hiking can improve the hypertension condition by lowering blood pressure by 4 to 10 points.
9. Lower risk of colon, breast, lung, and endometrial cancer.

10. Reduce risk of depression and alleviate depression symptoms. Just by being outdoor under the sun can help you ward off the gloomy feelings. And when paired with hiking, endorphins are released to create that runner's high feeling, boost your mood, and decrease your anxiety symptoms.
11. Reduce insomnia tendencies and improve quality of sleep. Any aerobic exercise can greatly improve your quality of sleep and alleviate insomnia symptoms. And because hiking has a tendency to boost your mood, kick away the anxiety, and relieve stress, it can really help with individuals who suffer from insomnia.
12. Boost energy level. By expanding your lungs and breathing more deeply, your body receives a boost of oxygen in your bloodstream and to your brain. The result is a boost of energy level, more alert concentration, and less sense of fatigue.
13. Increase brain functioning. Studies have shown that spending time outdoor can improve concentration as well as alleviate ADHD symptoms. While hiking, brain-derived neurotrophic factor (BDNF) can help stimulate production of brain cells and thus improve cognitive performance.
14. Boost in vitamin D. Hiking outdoor will allow you to get a full dose of vitamin D which plays an important role in regulating absorption of phosphorous and calcium, immune system functions, and growth and development of teeth and bones. What is more is that vitamin D has also been shown to help your body against certain diseases such as multiple sclerosis, depression, fibromyalgia.
15. Alleviate acne problem. Clean air, boost in vitamin D, and sweating out the impurities can greatly help in clearing up your acne problem.
Other Benefits of Hiking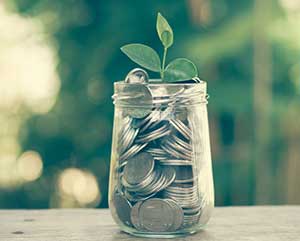 If all the health benefits are still not convincing enough, you may want to consider these benefits of hiking:
1. Hiking is a very affordable sport that everyone can enjoy. All you need to do is put on a pair of comfortable walking shoes, grab a bottle of water, and start walking.
2. Hiking is suitable for people of all physical endurance level. Beginners can start with short flat trails whereas more experienced hikers can opt for longer trails with more rugged terrains.
3. Hiking can save you loads on money by decreasing your coffee consumption. By hiking regularly, you will feel much more energized and focused.
4. Hiking can help with your writer's block or solving a problem. Research studies have shown that spending time outdoors can greatly increase attention span and creative problem-solving skills by as much as 50 percent. Many great scientists, artists, writers, and politicians in history chooses hiking as their exercise of choice on a daily basis to clear their thinking and solve their problems.
5. Hiking can make you a happier person. Research studies have shown that hiking in conjunction with therapy can help depressed individuals feeling less hopeless and suicidal. It can also these individuals to begin an active lifestyle. For those who do not suffer from depression, hiking is a great way to unplug from the technology devices. Most people feel an instant sense of peace and better well-being.
6. Hiking is a great way to spend quality time with your friends and family. Without all the technology in your face, you can engage in in-depth conversations with your love ones and share a wonderful experience together.
7. Hiking can be a great way to meet new friends and pick up a new hobby. (Refer to section on how to find a hiking buddy.)
Disadvantages of Hiking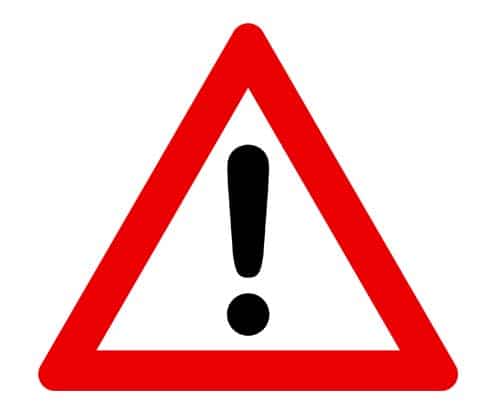 There are always a good side and a bad side to everything in life. Hiking is no exception. As an outdoor sport, hiking depends heavily on the weather conditions. Even when you check in advance for weather conditions, unexpected changes may occur that can force you to make sudden changes to your hike. Other times, the weather change may occur before you set foot and causes you to delay your hiking plans.
Another disadvantage of hiking is that it can become dangerous if you under-prepare. This is especially important for diabetic individuals. Even for short trails, the constant calories burning under direct sun exposure can trigger an episode of hypoglycemia.
Without carrying sufficient water, emergency snacks, and medication, the symptoms can quickly escalate and turn into life-threatening situation. Therefore, it is always a good idea to slightly over-prepare for any type of hiking.
This disadvantage is more specific for type 1 diabetic individuals and type 2 diabetic individuals who require insulin medication. Having a higher risk for hypoglycemia, these individuals will also have a higher risk of experiencing hypoglycemia during exercise activities. However, if you are one of these individuals, it does not mean you cannot hike.
There are ways you can adjust your treatment plan to fit your new lifestyle as a hiker. At the same time, there are strategies you can implement during your hike to avoid and treat hypoglycemia. The most important thing to do is to talk with your doctor and your diabetes educator.
How Much Hiking Do You Need?
According to health experts, a minimal duration of 150 minutes of moderate hiking per week can already lead to many of health benefits as listed above. It is important to note that you do not need to hike all 150 minutes at once.
Instead, you can divide the time throughout the week as long as each hike is at least 10 minutes in duration (10 minutes is the minimal time required for your heart to get a workout). If you are wondering what speed of walking counts as moderate hiking, it is walking at a pace where you can talk but you cannot sing during the exercise activity. If you engage in more vigorous hiking (such as hiking uphill or hiking with a heavy backpack), you only require 75 minutes a week to receive the same health benefits.
For individuals who wish to lower their chance of developing heart diseases or hypertension, a minimum of 300 minutes of moderate hiking or 150 minutes of vigorous hiking per week is needed to start seeing the benefits.
Things You Should Know Before You Plan a Hike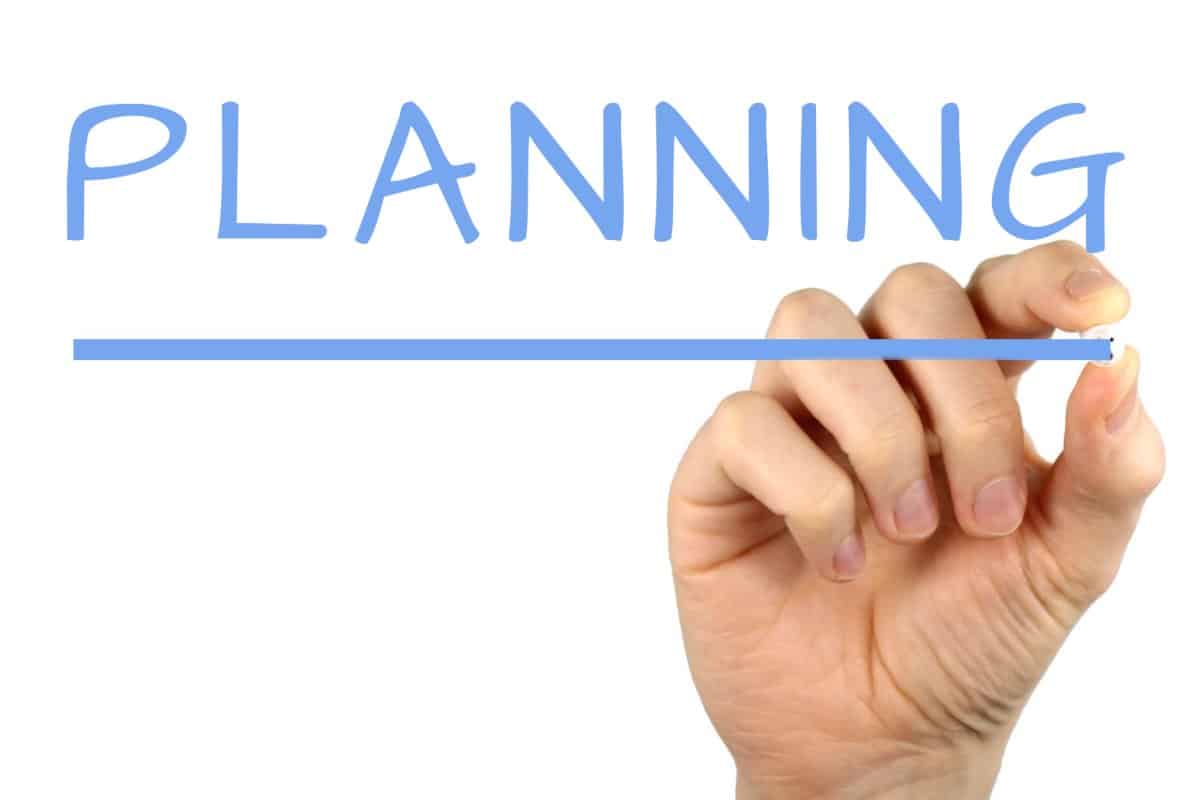 As a type 1 or type 2 diabetic individual, or pre-diabetic individual, you should note that any type of exercise will affect your blood glucose level, your body's reaction to the insulin medication, and your body's carbohydrate and fat metabolism. If you have not engage in exercising or outdoor sports for a long time, you should consult your doctor and medical team about these issues.
At the same time, you should note that once you start hiking regularly, you will find that you may have to cut back on your insulin medication to keep your blood glucose level stable. Before making any drastic changes to your insulin management routine, you should consult your doctor and your medical team about the changes and how you can adjust to your new physical condition.
The most important about hiking is to never hike alone. Although you may have seen people going on these hiking trips alone, it is simply unsafe as there are so many unexpected situation that can occur. And for diabetic hikers, the possibility of experiencing hypoglycemia and hyperglycemia can truly be dangerous if you have no one to assist you when you are incapacitated to administer proper insulin dosage or medication to alleviate the symptoms.
Just because hiking is basically "walking" does not mean it is easy. Unlike walking on paved roads, you have to watch where you step even if you are walking on an easy trail. Tree roots, rocks, puddles, slippery muddy patches, and uneven roads can make a trail much more tiring than you expect.
Also, never underestimate how heavy your backpack can become when you become tired. As an individual with diabetes, your medical supplies may make your backpack even heavier than other hikers. Do not be discouraged if you need to hike at a slower pace and for shorter distance. Remember that the goal of hiking is to enjoy the process and to get healthier. It is not a race. Start slowly.
Where to Begin?
1. Start Slow
If you are out of shape or completely new to hiking, do not attempt to hike for long duration. Begin with a couple of 10-minute walks throughout the week. Do not get intimated when someone wants to tell you that walking in a park or your nearby trails do not qualify as hiking. Everyone has to start from somewhere. It does not matter where you hike as long as you are hiking. Easy, short walks are a great way for you to gauge your physical limits and monitor how your blood glucose level reacts to exercise.
At the same time, you can build strategy plans on how to manage your diabetes throughout your walks. Once you are comfortable with your pace, add a few minutes every few days. If you have the time, go on a longer walk over the weekends. If you would like to make your walk more challenging, you can put in a 5 pound or 10 pound weight in your backpack to build up your leg muscles and endurance. This routine can help you gradually prepare for longer hikes in the future where you will need to carry a heavier backpack.
2. Consider Your Abilities
When you go on short walks, time how long you need to reach a certain destination. From this result, you can calculate how far you can hike in an hour on an easy trail. In general, individuals cover 2-3 miles per hour on flat terrain. If you cover less than 2 miles per hour, do not attempt to go on long hikes or rough terrain hikes yet.
This is because with every 1000 feet above your home elevation, you will require an extra half an hour to cover the same distance due to slower walking as a result of reduced oxygen intake. The incline will also make your pace slower as it is harder to walk uphill.
3. Prepare for the Worst
When you are taking 10-minute walks, you may require much less emergency resources than when you go on longer hikes away from your home. Even when it comes to short walks, you should always carry your blood glucose monitor, your medication supply, sufficient water, emergency snack and drink, bug repellant, sunscreen, and a small first aid kit. As you prepare for longer hikes, your checklist item will expand according to your needs.
4. Explore Your Area
No matter where you live, you can always find some great local trails at nearby parks and community recreation areas. These areas tend to have well-tended trails that are easier to navigate. As you build up your balance and leg muscles, you can gradually work up to trails with uneven terrain or hills in more remote areas just outside of your city.
For more informative articles:
5. Learn How to Use Your Hiking Equipment
Learn how to read trail maps and topographical maps, and how to use your compass along with other equipment. Although GPS systems are convenient, they have the possibility of failing to receive signal. When all fails, the old method of reading map and looking for landmarks is the way to go.
6. Research in Footwear and Backpack
Once you decide hiking is your exercise choice, it is time to invest in your equipment. Since you are spending most of your time on your feet, you must have comfortable footwear. Likewise, since you are carrying your backpack most of the time during your hike, you should look for a lightweight yet durable backpack that molds well to your body shape.
7. Partner Up
Always hike with a partner whether you are a complete new beginner or a seasoned hiker. Hiking with a partner is not only safer, but also more fun. And by hiking with a more experienced hiker, you may even learn a thing or two from them.
8. Research, plan, pack
Remember to always research a trail and its surrounding before you do your planning. This way, you can make better plans on your hiking schedule and what things you should bring along.
Tips for Diabetic Hikers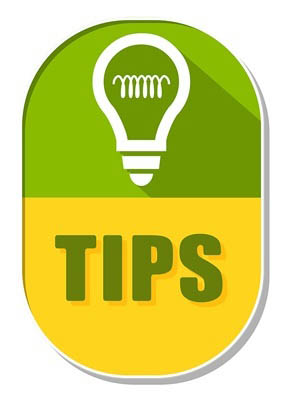 1. Before beginning your hike, always check your blood sugar level before you set foot on your journey. This way in case you are already experiencing low blood sugar level, you can treat the condition before you physically detect the symptoms while you are hiking.
2. Always hike with at least one partner. In case you experience hypoglycemia or any unexpected injuries, you will have someone to help you.
3. Never forget to tell your friends and family where you will hike. If possible, email your trail information to them. Alert them when you have reach your destination.
4. Research your trail's condition before you go. Mudslides, avalanches, icy trail conditions, high river levels, and flashfloods occur much more frequent in various months than other months of the year. As a result, some trails and parks may be closed during certain seasons.
5. If you rely on your cellphone GPS and apps for map information, you will want to bring along extra backup batteries just in case. Remember to bring along a map of the trail and a compass just in case your cellphone malfunctions.
6. Familiarize yourself with any possible aggressive wildlife you may encounter on the trial and learn what you should do under the circumstances.
7. Know your limits. Be honest and realistic about what you can and cannot handle in your current physical state. Communicate with your hiking partners ahead of time and talk about each other's limitation (for example, your experience with hiking, how many hours can you travel, how far can you travel, your experience with using maps and other equipment) and needs (for example how often do you need to stop to monitor your blood glucose level or take a moment to grab a quick snack). This way, you can have a more realistic expectation about the duration of your hike.
8. Check to make sure if permits are needed for your hike. These permits are often free or very low cost. But if you are found to hike without a permit, the fine can be quite expensive.
9. Bring a spare battery for insulin pump/glucose tester.
How to Prepare for Different Situations as a Diabetic Hiker?
Low Blood Glucose Level
Before getting into hiking, you should have a talk with your doctor about your condition and your exercise regimen plans. Because of the constant calories burning, you may require less insulin in order to manage your glucose level while you are on a hike. Talk with your doctor and your diabetes educator about how you should go about handling your management for low blood glucose level and the protocols you should follow. When you are on a hike, you should test your blood glucose level frequently because low and high blood glucose symptoms are harder to detect during exercising.
High Altitude and Diabetes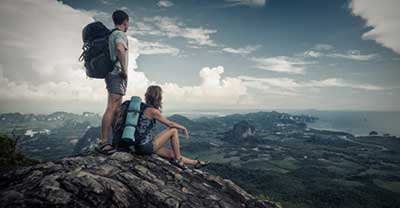 High altitude can affect diabetic hikers in a number of ways. When it comes to equipment, blood glucose meters (especially meters that depends on glucose oxidase reaction analysis) may under-read your blood glucose level. Under such circumstances, you may think that you are suffering from low blood glucose level when in fact it is at normal level. To compensate for this problem, you may want to keep the monitor in an insulated pouch or under your clothing. Before testing, you may want to warm up your meter by holding it under your armpit for several minutes. The change in altitude may affect the accuracy of your insulin pump and insulin injections.
Aside from equipment discrepancies, your body also react differently at high altitude locations. Same with the advice given to people without diabetes, hikers with type 1 or type 2 diabetes should slowly adjust to high altitudes. Give your body time to adjust to the altitude. It is important to note that altitude sickness exhibit symptoms that are very similar to hypoglycemia. Even when you do not suffer from altitude sickness, you may still experience minor headaches and lightheadedness due to the slight lack of oxygen. Another factor you need to consider is that the change in altitude may increase your blood glucose level.
This may be due to the extra cortisol released into your bloodstream to compensate for the lower oxygen level in your bloodstream. However, the change in altitude can increase your body's need for carbohydrate while the cold temperature can suppress your metabolism of fat. These two reaction may lead to a suppression of shivering and increase your chance of contracting hypothermia. To avoid such incidence occurring, you may want to either increase your carbohydrate consumption before and during the hike or decrease your medication dosage. However, before you make any changes, you should consult with your doctor for more precise instructions.
What to Bring on Your Hikes?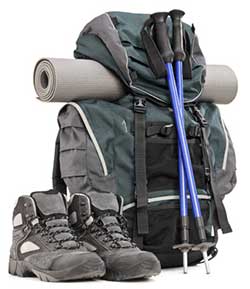 What you should pack may depend on how far and how long your hike is. Obviously, if you are going on a 10-minute hike, your backpack will be very different from the backpack and equipment you carry for a much longer hike. However, you should remember that hiking pace is always slower than a walking pace, and you may only cover 2 to 3 miles an hour. As a result, you should always prepare a little more than what you need for your travel.
Here is a of essential items you should always have in your backpack:
Blood glucose monitor and testing equipment
Diabetes medication
Go-to emergency snacks and drink
Sunscreen
Bug repellant
Water
First-aid kit
Backup battery for your cellphone
A waterproof jacket in case the temperature changes or the weather changes
Food, Drinks and Snacks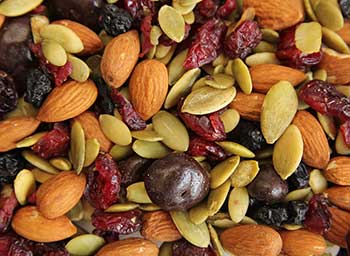 As a diabetic hiker, you can never over prepare for your hike. Even if you are going on a 10-minute walk, you should carry some quick carbohydrate supplies with you such as hard candy, a piece of fruit, a small bottle of juice, or even some fast-acting glucose tablet. If you are going on a hike longer than 30 minutes, you can bring along some protein source snacks as well. Peanut butter/ cheese cracker cups, nuts, or granola bars are great options. And for day-long hikes or overnight hikes, you should prepare meals and snacks that fulfill your calories and carbohydrate intake. If you are using carbohydrates as a source of diabetes management, you should consult with your doctor or dietician about how much more carbohydrate you should intake throughout the hike to compensate for the exercise activities.
When it comes to water, you should always pack more water than you think you will need for your hike. Being under direct sunlight and suffering from dehydration can cause serious cases of hypoglycemia and landing you in life-threatening situations. And if you know that you have a tendency to experience low blood glucose level, you may want to pack along some Gatorade or Rehydrate as a source of quick glucose and electrolyte replenishment.
Walking Pole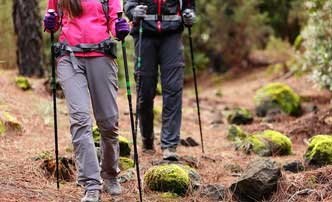 Walking pole may look a bit silly but it is a great hiking tool. If you are just getting back into exercise or hiking, poles can greater help with your balance and reduce stress on your knees, ankles, hips, and spine. They are also a great way for you to work on your arms, shoulders, chest, and core muscles. Even when you become a more seasoned hiker, you will find that the poles can make tricky trails easier to maneuver and a life-saving tool to break your falls. And you are unsure whether certain areas are safe for walking, you can always use the pole as a testing tool.
When you are shopping for poles, please note that there are 2 kinds of poles: trekking poles and hiking staff (sometimes called travel staff and walking staff). Trekking poles are sold in pairs and can be adjusted in length to accommodate your height. There are some trekking poles that are equipped with internal springs that can absorb shocks to further protect your from impact. On the other hand, hiking staff comes as a single pole. They are more suitable for short hikes where you have little load on your back and the trail is relatively flat. Like trekking poles, the hiking staffs can be adjusted to your height and may include shock-absorbing function.
Insulin Storage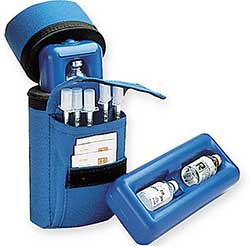 For diabetic hikers, one of the biggest challenge is to store the insulin at relatively cool temperature. If left in hot temperature or direct sunlight, the insulin will break down at a much faster rate and become less effective in treating your diabetes symptoms. So if you are going on a hike during hot seasons, remember to keep your insulin in the coolest areas in your backpack. As a safety precaution, it may be wise to keep your insulin in a cooling case for heat protection as well as shock protection. Here are 2 cooling case that are excellent for storing your insulin:
1. Medicool Insulin Protector - Medicool has a number of insulated hard cases can provide not only sturdy protection against rough handling of the medication but also cooling function from the freezable gel pack. The cooling pack has known to provide effective cooling for up to 16 hours.
2. FRIO Insulin Cooling Case - FRIO is a great choice for overnight or long distance hikers. This is because the case does not require icepacks or refrigeration. By simply soaking the pack for 5-10 minutes with cool water, the crystals within the case will turn into a gel substance to keep your insulin cool for up to 45 hours. This cooling case is also a great backup for your insulin storage in case your house power goes out during the summer time.
Footwear and Taking Care of Your Hiking Shoes
Walking shoes and sneakers are fine choices for hikes around your neighborhood areas where the terrain is relatively flat and easy to maneuver. However, once you tread onto rougher terrains, it is best to start investing in a pair of trail shoes or boots for your hiking needs. Unlike regular sneakers and walking shoes, trail shoes have much more rugged soles designed for maximum stability and traction functions.
They are flexible and lightweight for walking on natural surfaces yet sturdy enough for wear and tear on rooted and rocky trails. With so many choices on the market, we understand how hard it is to make a choice. To help you shorten the list, here are some top choices for your consideration:
1. Timberland Chocorua Trail Gore - Tex Mid Hiking Boots (Comes in Men and Women Designs)
This is a great choice for diabetic hikers as it features a high shaft for better ankle support and sturdy footbed to lessen the strain on the feet from hiking on rugged trails. Made from leather with Gore-Tex coating, this Timberland hiking boots have the Timberland exclusive anti-fatigue technology design to minimize foot pain from the most vigorous hiking activities. It is a great pair of hiking boots that can be used as casual everyday wear boots.
2. Vasque Mantra 2.0 GTX Waterproof Trail Shoes (Comes in Men and Women Designs)
Although not as well-known as Timberland, the Vasque Mantra offers great protection that will keep your feet dry and free of debris even on the toughest trails. Much lighter in weight than many other boots on the market, it is a great choice for people who wish to have trail shoes that multi-task as everyday shoes that are waterproof.
3. Adidas AdiZero XT Trail Shoes (Comes in Men and Women Designs)
The Adidias AdiZero XT trail shoes is an excellent choice for individuals who enjoy outdoor activities yet wish to maintain stylish. Many users have highly complemented on their sticky rubber outersole that offers excellent traction on wet and rocky surfaces.
4. Brooks Cascadia Trail Shoes (Comes in Men and Women Designs)
Another awesome choice for hikers who love colors. With the collaboration with an ultramarathoner on this design, the Brooks Cascadia is a top choice for hikers who wish to go fast on trails.
5. Dr. Comfort Ranger Hiking Boots (Comes in Men and Women Designs)
Dr. Comfort is a very well respected brand of therapeutic shoes for special needs individuals especially diabetic individuals. With the Dr. Comfort gel insert installed in all their products, these hiking boots are great for diabetic hikers who have certain sensitivity spots on their feet and suffer from feet swelling. And with an extra depth design, hikers who need extra support can easily insert customize cushioning to make the hiking boots even more comfortable for hiking and other active activities.
6. La Sportiva Bushido Trail Shoes (Comes in Men and Women Designs)
Although these shoes are slightly on the heavy side and a little stiff, the La Sportiva Bushido trail shoes offer protection against the toughest terrain surfaces. Known for its great traction and stability performance, these shoes are a great choice for hikers who wants extra protection for their feet.
7. KEEN Targhee II Mid WP Hiking Boots (Comes in Men and Women Designs)
These KEEN ankle hiking boots are not only stylish but provide awesome ankle support for beginner hikers who need extra protection from ankle sprain from maneuvering uneven terrain. With a removable EVA insole, these boots are great for diabetic hikers who require custom feet cushioning. And with the rubber top cap, you can be assured that your toes are well-protected from rocks and other debris.
8. Salomon Quest 4D GTX Hiking Boots (Comes in Men and Women Designs)
Although these boots are on the expensive side, they are the number 1 choice for any hikers who have sensitive feet. They are perfect for people who suffer from foot pain and require maximum ankle support. And with the rubber toe cap design, your toes are also well-taken care of by these Salomon hiking boots.
9. Hi-Tec Penrith Low Cut Hiking Shoes (Comes in Men and Women Designs)
For people who are still wondering whether hiking is their sport of choice and do not want to invest too much into their equipment, these Hi-Tec Penrith hiking shoes are very affordable yet still offer great protection for your feet. With the low cut design, you can easily maneuver relatively flat terrains in full ankle motion.
10. Columbia Newton Ridge Plus II Hiking Boots (Comes in Men and Women Designs)
Even those these boots are from Columbia, they are very budget friendly and work well for beginner hikers as well as experienced hikers on a budget. Having a very deeply textured outsole, these lightweight books are great for everyday wear as well as hiking on slippery surfaces.
Tips on Taking Care of Your Hiking Footwear
Taking care of your hiking footwear is important for 2 reasons. When left uncleaned, the insole becomes a growing medium for bacteria and fungi. If you are susceptible to foot sores, this can highly increase your chance of developing fungal and/or bacterial infection to your feet. Another important reason for cleaning your footwear is that proper care can really lengthen your boots' lifespan.
Here are some tips that can help you:
1. Find out if your trail shoes are waterproof, it should have the information when you first purchase it. One thing to note is that they may occasionally need to be retreated for waterproofing. When you shop for your trail shoes, the store will most likely carry various brands of waterproofing aerosol for your needs. But before you treat your shoes, make sure you read the instruction carefully and ensure the shoe surface is clean of any debris before proceeding with the spraying (the debris will become stuck to your shoes).
2. The number one mistake that many hikers make is to leave their trail shoes uncleaned after every hike. It is also a mistake to leave your shoes dry before cleaning them as the mud drying process can create cracks in the rubber areas of your shoes. Instead, clean them with a damp cloth as soon as you can after a hike. Remove all the dirt and debris off the outer surface. Remove the insoles and cushioning and clean them. Allow your shoes, insoles, and cushioning to air dry for at least 48 hours.
3. If your shoes are made of leather, suede, or nubuck, and you wish to keep them looking new, you may want to invest in some classic saddle soap cleaner to give your shoes a gentle clean. If your shoes are made of leather, you may also want to consider cleaning the leather with specialized leather cleaner and treating it with a conditioning cream after your shoes are completely dry.
4. In case your shoes need a thorough cleaning, make sure you do not use soap for the process as the chemical can breakdown the boot material. If you do need soap, make sure it is a specialized shoe soap or leather soap.
5. To get rid of foot odor, you can sprinkle baking soda into the boot and rub the powder into the fabric. Afterwards, vacuum the powder out. You can also get rid of the odor by sticking a packet of charcoal powder in the shoes until your next wear. These methods are much better for your skin as some fragrant deodorize spray and powder may cause irritation.
Useful Gadgets and Equipment for Hiking
1. Be Koool Migraine Soft Gel Sheets
These are a great gadget to have in any diabetic hiker's first-aid kit. These cooling "bandages" can immediately cool down your head or parts of your body in cases of dehydration or heat stroke. They can also provide instant relief for sore feet or sprain ankles. You can pick these up at your local pharmacy such as RiteAid or CVS or the pharmacy department of your local grocery stores. You can also purchase these online at Amazon.
2. Sawyer Mini Water Filtration System
If you do not wish to lug large amount of water with you on a hike or you wish to have an emergency backup plan in case you run out of water, the Sawyer Mini Water Filtration System is a must-have. Weighing only 2 ounces, it can filter up to 100,000 gallons of water and has the ability to remove 99.99999% of bacteria and parasites from your water source. The sawyer is special because it has the ability to backflush, meaning you use the syringe and clean water to pump out what is trapped in the sawyer allowing you to keep reusing it forever. Please make sure to store it properly.
3. LifeStraw Personal Water Filter
Very similar to Sawyer Mini, the LifeStraw is a great way to access clean water on your hike. This system has the ability to filter up to 1000 liters of water without adding any chemicals (e.g. iodine, chlorine, salt) into the filtered water, and remove 99.9999% of bacteria and 99.9% of parasites from the original water source.
4. Mudder Waterproof Case Bag Pouch
These waterproof pouches are lifesavers for your important electronic gadgets and items that can be destroyed by water and debris. Each of these pouches are equipped with a cord so that you can either dangle it around your neck or hang it on your backpack for quick access.
5. Emergency Survival Mylar Thermal 2 Person Sleeping Bag
This is a great item to have for day hikes. In cases where you lose your way or the weather suddenly change where it is not longer safe to keep hiking, this will emergency survival mylar sleeping bag will keep you and your hiking partner warm and protected.
6. Sahara Sailor Outdoor Survival Paracord Bracelet
This small bracelet is actually an outdoor survival kit that can dissemble into 3.2 meters of 550lb paracord, fire starter, waterproof compass, and emergency whistle.
This medical kit holds emergency supplies for 1 person up to 2 days. It is both extremely light and waterproof so that you and be assured that all your medical supplies will remain dry within the pouch.
8. Eton Scorpion LED Flashlight
This splashproof, solar powered LED flashlight also doubles as an emergency radio, NOAA weather band, bottle opener, and cellphone charger. If there is no source for your solar power panels, you can switch to the hand crank option for charging the device. Weighing only 8.5 ounce and 5 inches long, it is a great emergency tool to keep in your backpack.
The Camelback water purification bottle uses a UV system to clean your water source. The company claims that their purification process can be used for 10,000 cycles, and has the ability to reduce 99.9999% of bacteria, 99.99% of viruses, and 99.9% of protozoa. It is a great alternative if you are not a fan of water filtration systems but would like an emergency water backup source.
10. Black Diamond ReVolt Headlamp
Weighing only 97 grams, this Black Diamond headlamp can last up to 300 hours. Depending on your needs, you can select among 3 settings: 1 triple power LED, 2 single power white LED lights, and 2 single power red LED lights for emergency use. When set at its maximum setting, the LED lights can emit up to 130 lumens. A must-have for any long-distance hikers who need to navigate their way during night time.
A great swiss-army type tool for outdoor adventures. It includes a digital clock with alarm function, thermometer, altimeter, barometer, blades, can opener, screwdrivers, a white LED flashlight, scissors, and bottle opener. Measuring only 3.5 inches long, it is a great tool to have in your pockets when you go on a hike.
12. Garmin GPSMAP Navigation System
This is an excellent tool for all the long-distance hikers. With a high-sensitivity GPS and GLONASS receiver, this Garmin system is much more accurate than any smartphone apps on the market. With a built-in worldwide map, you will never need to wait for a signal to load your maps. And with the accurate BirdsEye Satellite system and barometric altimeter 3-axis compass, you can keep track of altitude and pressure changes. This way not only can you adjust to the elevation changes, you can also keep an eye on the weather changes. What is more is that you can connect this device to your smartphones so that you can stay connected with your family and friends while on the hike.
13. Suunto M-3 D/L Pro Compass
If GPS is not your choice, then you may want to consider this Suunto M-3 G compass. Although it is relatively more expensive than many other compasses on the market, this highly-accurate compass works with both northern and southern hemispheres, and also includes the adjustable declination correction scale. It is a great survival tool for any serious hikers and outdoor adventurers.
Useful Apps for Hiking
If you are just getting into hiking, you may not want to invest in an expensive GPS device with many functions you do not need. Instead, you can turn your smartphone device into a multi-tasking trail tracker and map device.
| Google Maps Offline | National Parks (Chimani) | Weather Live | AllTrails | First Aid (Red Cross) |
| --- | --- | --- | --- | --- |
| Price: Free | Price: Free | Price: $1.99 | Price: Free with an option of $50 a year for pro version |  Price: Free |
| If you love to use Google Map for your daily life, you will love it even more that it is available offline. And instead of relying on the cell antenna for information, the Google Map offline uses your phone's internet GPS chip to navigate your direction. | This app is a treasure for all national parks and American historic sceneries lovers. Loved by the National Geographic magazine and REI outdoor equipment company, this wonderful app offers details on all US national parks, monuments, historic sites, seashores, battlefields, parkways, memorials, and scenic trails. If you are an avid traveler, you will love their badge collecting game. | This highly accurate weather app is a must-have for any long-distance hikers and travelers. Equipped with a worldwide cloud and rain satellite map and animated weather radar, it allows you to see weather changes in real time. Along with wind direction and speed measurements, humidity and precipitation readings, and pressure and visibility evaluations, Weather Live can give you a good assessment of upcoming weather changes |  AllTrails can make your trail research so much easier. With information of over 50,000 US and Canadian trails, AllTrails allows you to research on trails, create your own hiking trail plans with GPS tracking, save and share photos are text messages with others. The pro version also allows you to access National Geographic maps, edit the maps, and print them for later use. | This app is an official app by Red Cross. It has a full array of information concerning first-aid instructions and advices for all emergency scenarios. They come as step-by-step instructions, diagrams, and videos so that the explanations are easy to understand. At the same time, they offer emergency help contact information for your local areas to make your planning much easier. |
| Maps 3D Pro | Viewranger | MapMyHike GPS Hiking | Geocaching | Sky Map |
| --- | --- | --- | --- | --- |
| Price: 2.99 | Price Free with in-app purchases | Price: Free | Price: Free |  Price: Free |
| This is a great app allows you to see the terrain changes along your trail path. This way you can gauge your pace and energy to accommodate for upcoming uphill and downhill terrains paths. It is also a great app for cyclers as well. | This is a popular app for hikers to plan their trips, maneuver their trails, record their progress, and share their achievement with fellow hikers, friends, and family. Featuring an exceptional GPS navigation system, many emergency search teams around the world are fans for this app. | This is the most popular choice for hikers who have weigh loss as their main goal. It allows you to keep track of your hike achievements, food intake and calories consumption, and weight loss. | If you are a just starting out on hiking around your neighborhood, this game will make the walk more fun. Like a modern day treasure hunt, you and your friends can hide small items and list their GPS coordinates on the app, and see who can find the most. | Not only something fun to do when you camp outdoor at night, but it can be a life saver if you get lost on your hike. By searching for the constellations, you can find out where you are and how far you have stray from your path. |
Find a Hiking Buddy
Hiking is a great way to meet new friends and reconnect with your old friends. With the help of internet, finding a hiking buddy can be really easy.
1. The easiest way is to make a comment on your social media and ask your friends and family members whether anyone want to join you for a hike.
2. Look on Meetup for a hiking buddy or a hiking group. There are many local hiking groups, classes, and information sessions available for free. And if there is no hiking groups in your area, you can always take the initiative and start your own group. If you choose this method to meet new friends and hiking partners, be sure to meet up several times before actually going on a hike. Never meet up on a hike with a complete stranger that you have contacted through emails, text, and phone calls only.
3. Join the local hiking clubs.
4. If you enjoy certain hobbies such as bird watching, insect watching, outdoor photography, or even mushroom hunting, you can find fellow hobbyist by visiting various hobby website.
You can also find local clubs by visiting your community center, local university clubs and various faculty announcements. You can also visit your local outdoor equipment store. They usually have a bulletin board of upcoming activities and seminars that may be of interest.
5. If you are ready for a long-distance hike, you may want to find out more information by visiting American Hiking Society or the links to these websites provided:
[show-map id='3']
Alabama
Alaska
Alaskan Alpine Club
Fairbanks Area Hiking Club
Arizona
Arizona Trail Association
Arizona Trailblazers Hiking Club
Friend's Hiking, Camping and Outdoor Clu
Sierra Club Arizona Chapter
Southern Arizona Hiking Club
TRACKS
Arkansas
Ouachita Mountain Hikers
Ozark Society
Takahik River Valley Hikers
TrailBlazers Hiking Club
California
Coastwalk
Desert Trails Hiking Club
High Sierra Volunteer Trail Crew
Natural Born Hikers
Outdoor Adventure Club
Pacific Crest Trail Association
San Gorgonio Wilderness Association
Ventana Wilderness Alliance
Colorado
Colorado Mountain Club
Colorado Trail Foundation
Happy Hikers Club
Singles Hikes
Volunteers for Outdoor Colorado
Connecticut
Barefoot Hikers of Connecticut
Connecticut Forest and Park Association
New Haven Hiking Club
Connecticut Explorer Guide
District of Columbia
Capital Hiking Club
Wanderbirds Hiking Club
Delaware
Florida
Florida Trail Association
Sunshine State Hikers
Georgia
Appalachian Trail Conference
Atlanta Outdoor Club
Benton Mackaye Trail Association
Echo Ministries
Pine Mountain Trail Association
Trail Dames
Hawaii
Hawaiian Trail & Mountain Club
Sierra Club of Hawaii
Idaho
Boulder-White Clouds Council
Winter Wildlands Alliance
Illinois
Corn Desert Hiking and Adventure Group
Forest Trails Hiking Club
Pimiteoui Hiking Club
http://www.discoverytrail.org/
Indiana
Central Indiana Wilderness Club
Indianapolis Hiking Club
South Bend Adventure Club
Iowa
Eastern Iowa Hiking Group
Iowa Outdoor Unlimited
Kansas
The Kansas City Hiking Meetup Group
Kansas City Adventure Club
The South Central Kansas Hikers Meetup Group
Kentucky
Kentucky Trails Association
Kentuckiana Single Hikers and Walkers
Pine Mountain Trail Conference
Louisiana
Louisiana Hiking Club
Ozark Society
Maine
Maine Outdoor Adventure Club
Portland Trails
Maine Chapter AMC
Maryland
C and O Canal Association
Maryland Outdoor Club
Mosaic Outdoor Mountain Club
Mountain Club of Maryland
Wanderbirds Hiking Club
Massachusetts
Appalachian Mountain Club
Appalachian Mountain Club SMC
Cape Cod Trails Conference
Pioneer Valley Hiking Club
Sub Sig Outing Club
Wachusett Greenways
Michigan
Grand Traverse Hiking Club
Great Lakes Adventure Club
Hiking Michigan
Michigan Adventurers Club
North Country Trail Association
School for Outdoor Leadership Adventure and Recreation
Minnesota
Border Route Trail Association
Hiawatha Bicycling Club
Kekekabic Trail Club
Liking Hiking
Minnesota Rovers Outing Club
North Country Trail Association
St Paul Hiking Club
Superior Hiking Trail Association
Upper Mississippi River Campaig - Audubon Society
Mississippi
Hiking In Mississippi
Mississippi Trails Hiking Club
Missouri
Greenway Network
Let's Hike based out of St Louis
Ozark Greenways
Ozark Society
St Louis Trail Running Club
Montana
Gallatin Valley Land Trust
Recreational Trails
Montana Dirt Girls
Montana Wilderness Association
Sierra Club Montana Chapter
Rocky Mountaineers
Nebraska
Omaga Hiking Club
Nebraska Adventure Group
Nebraska Chapter Sierra Club
Nebraska Wanderfreunde Trailblazers
Nevada
Friends of Nevada Wilderness
Tahoe Rim Trail Association
New Hampshire
Appalachian Mountain Club
Friends of the Wapack
Hike New Hampshire
Merrimack river Watershed Council
Randolph Mountain Club
Skidaddlers
New Jersey
Appalachian Trail Conference
Harriman Hikers
Hike for Discovery Program
MetroTrails
New York - New Jersey Trail Conference
Union County Hiking Club
The Weis Wyanokie Wanderers
Adventure Fitness Training
Adventures for Women
New Mexico
Alamogordo Trails
New Mexico Mountain Club
New Mexico Backpackers Meetup Group
New York
Adirondack Mountain Club (multiple clubs in NY and New Jersey)
Appalachian Mountain Club
Appalachian Trail Conference
Buffalo Hiking Group
Catskill Center for Conservation and Development
Chinese mountain club of New York
Finger Lakes Trail Conference
Foothills Trail Club
Greenway Conservancy for the Hudson River Valley
Hiking and Nature Meetup
Hudson Valley Hikers
Mohawk Valley Hiking Club
Nassau Hiking and Outdoor Club
New York - New Jersey Trail Conference
New York Ramblers
North Country Trail
The Outdoors Club
Urban Escapes
Urban Trail Conference
Westchester Trails Association
Wild Earth Adventures
North Carolina
Bear Creek Hiking Club
Blue Ridge Parkway Foundation
Carolina Berg Wanderers
Carolina Mountain Club
Charlotte Lady Hikers
Chargers and Rechargers
Halifax Country Tourism Development Authority LINK REMOVED - DUE TO Malware
Hikers of Iredell Club
Piedmont Hiking and Outing Club
North Dakota
North Country Trail Association
Ohio
Buckeye Trail Association
Camp Tuscazoar Foundation
North Country Trail
Northeast Ohio Backpacking Club
Northeast Ohio Hiking Club
The Backpacking and Dayhiking Club
Oklahoma
Oklahoma Hiking Association
Oklahoma Outdoor Network
Oregon
Bergfreunde Ski and Activities Club
Chemeketans Outdoor Club
Friends of the Columbia Gorge Hikes
Mazamas - Portland, Oregon
NW Women's Sea to Summit Adventures
Oregon Chapter of the Sierra Club
Obsidians Outdoor Club of Eugene
Pacific Crest Trail Association
Pacific Northwest Trail Association
Portland Hikers
Trails Club of Oregon
Pennsylvania
Allegheny Trail Alliance
Allentown Hiking Club
Appalachian Mountain Club, Delaware Valley Chapter
Batona Hiking Club
Blue Mountain Eagle Climbing Club
Chester County Trail Club
Horse-shoe Trail Club
Keystone Trails Association
North Country Trail
Susquehanna Appalachian Trail Club
York Hiking Club
Rhode Island
South Carolina
Foothills Trail Conference
Seneca
South Dakota
Pierre Economic Development Corporation
Tennessee
Chattanooga Hiking Club
Cherokee Hiking Club
Cumberland Gap Hiking and Biking Club>
Cumberland Trail Conference
Hiwassee Hiking Club
Sequoyah Hiking Club
Smoky Mountains Hiking Club
Tennessee Eastman Hiking and Canoeing Club
Tennessee Trails Association
Texas
ATX Adventures - Austin
Adventure Club of San Antonio
Alamo Group of Sierra Club
American Hiking Society
Austin In Action
Austin Sierra Club
Bayou City Outdoors
Dallas Sierra Club
El Paso Ridge Walkers
Hillcountry Outdoors
Houston Sierra Club
Lone Star Hiking Trail Club, Inc.
Mosaic Outdoor Club
North Texas Adventures
Seeing Mountains in Houston
Texas Mountaineers
Texins Outdoor Club
The Woodlands Hiking Club
Utah
Mountain Trails
Wasatch Mountain Club
Vermont
Appalachian Trail conference
Green Mountain Club
Virginia
Northern Virginia Hiking Club (NVHC)
Capital Hiking Club
The Old Dominion Applachian Trail Club
Wanderbirds Hiking Club
Roanoke Outside
Center Hiking Club
Tidewater Appalachian Trail Club
Washington
Chinook Trail Association
Friends of the Centennial Trail
Inter-Mountain Alpine Club
Klahhane Club
Mount Baker Club
Mountaineers
Mt. St. Helens Hiking Club
The Olympians Hiking Club
Pacific Crest Trail Association
Pacific Northwest Trail Association
Peninsula Wilderness Club
PNW Leisure Hiking
Seattle Backpackers
Seattle Hiking Group
Student Conservation Association
The Backpacking Club
The Cascadians
Volunteers for Outdoor Washington
Washington Trails Association
West Virginia
Wisconsin
Badger Trails
Hoofers
Ice Age Park and Trail Foundation
Journeys to Inspire
North Country Trail Association
Wisconsin Go Hiking Club
Wyoming
Continental Divide Trail Alliance
A Step Towards a Healthy Lifestyle
We hope that this article has provided you with enough knowledge and tips to get started on hiking. Just like any sports, the more you practice hiking, the better and stronger you become with the activity. And never stop learning from your fellow hikers. But most important of all, enjoy your progress and take pride in your achievement in becoming more active one step at a time. If you have any tips and comments you wish to offer, please leave us a message. We would love to hear back from you. Also share the article with any hiker friends!
TheDiabetesCouncil Article | Reviewed by Dr. Sergii Vasyliuk MD on May 29, 2020