Update: We have had dozens of our readers ask us where can they get the best and cheapest diabetic shoes. We suggest you try this link to order.
In this comprehensive guide we will cover everything you need to know about diabetic shoes. Do not buy any shoes until you read the guide from start to end.
What are diabetic shoes?

It is very common amongst people with diabetes to develop foot problems. Per year, the American Diabetes Association indicates that 600,000 people with diabetes get foot ulcers which can result in over 80,000 amputations.  
Neuropathy is when there is a nerve damage in the foot which can then lead to foot problems. Neuropathy causes tingling, pain, burning or stinging sensations, weakness in the foot. The worst is when you injure your foot, you may not even feel it due to loss of feeling. If you do not have any feeling in your feet, then it may make your injury or illness worse than it was before.
It has been shown that people with diabetes have the highest cases of foot or leg amputation due to their foot problems. This is also caused due to peripheral arterial disease (PAD). PAD reduces blood flow to your feet. That along with neuropathy, you can only imagine the possibilities of getting an ulcer or infection on your foot.
However, you can prevent matters from getting so serious that you may require an amputation in the future. You need to take good care of your foot. People with diabetes should regularly visit their podiatrists to ensure their feet is taken good care of. Regular care of your feet can also include the addition of proper footwear. You can ask your doctor if you need to start wearing prescription shoes, which may be covered by Medicare or other insurances.
I recommend reading the following articles:
If you are having trouble walking or feeling numb or have a burning sensation on your feet from walking or if you have peripheral neuropathy, your doctor may recommend shoes made especially for people with diabetes.
Diabetic shoes have a higher, wider toe box, which give your toes the extra room to move. This prevents blisters and hot spots that can occur due to toes rubbing against each other or the shoes from happening.
Most of these shoes, also known as "extra depth" or therapeutic shoes, are made with Zennon, which is real leather. They have adaptable depth. They also have moldable insoles that shape easily into your feet. The other beautiful attribute of these shoes is that they restrict the flow of air inside the shoe, preventing moisture formation which would have caused bacteria to form in your feet.
Because of the way they fit your feet, they also lower the strain on your feet and avoid skin breakdown.
How do I know I need them?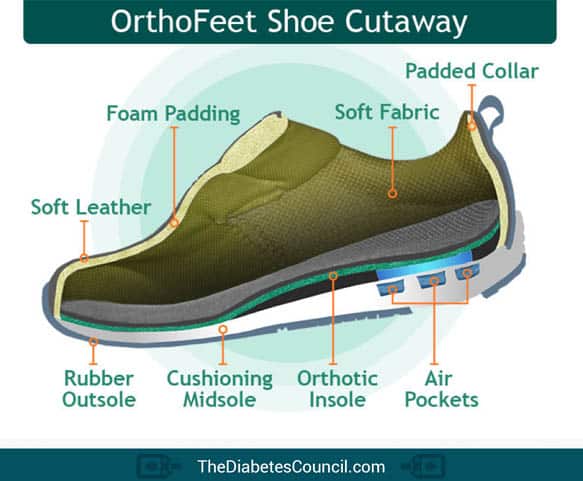 As mentioned, you will want to consider asking your doctor for a prescription if you have peripheral neuropathy or have started to find that your feet are hurting when walking. For a regular person, a blister or pain related to shoe can eventually go away.
However, for a person with diabetes, the blisters can lead to ulcers, infections, and even amputations. Speak to your doctor today if you feel that you can benefit from wearing shoes specifically made for people with diabetes.
In order to qualify to get the prescription for the prescription shoes, you must meet one or more of the following criteria:
Partial or complete amputation of the foot
Previous foot ulceration
History of pre-ulcerative callus
Peripheral neuropathy with evidence of callus formation
Foot deformity
Poor circulation
Do all people with diabetes need prescription shoes?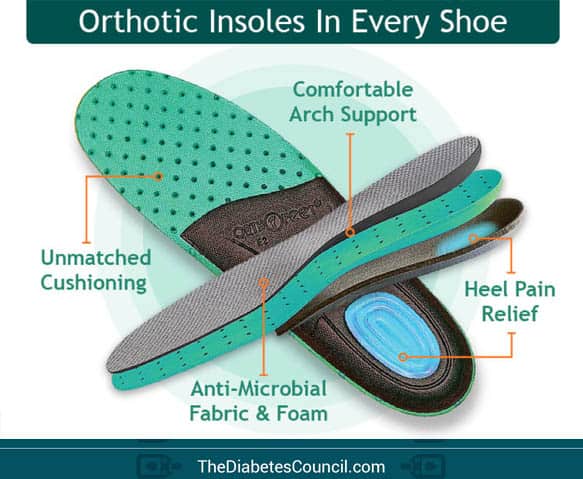 No, not all people with diabetes need to wear these custom made shoes.
If you are managing your blood glucose levels and they are in their target range, chances are your diabetes is in control. If you are in your earlier stages of diabetes management and do not have a history of foot related problems, loss of sensation, you may not be considered for them by your doctor.
Are they really helpful?
These therapeutic shoes have shown to reduce the chances of amputations in patients with diabetes who have foot problems. If you can prevent even a minor injury or blister from occurring, it will be beneficial for you in the future. People who have these shoes claim that they alleviate foot pain that was otherwise caused by wearing regular shoes.
What are the benefits?
The goal of wearing diabetes prescribed footwear is to prevent complications that can occur in the future.
Complications include ulcers, train, calluses and eventually preventing amputations. The shoes alleviate foot pain and give people with diabetes the freedom to be able to walk more and move often, which is one of the most recommended ways of managing one's diabetes. If you are not afraid of getting blisters or hot spots, you will feel comfortable walking more or engaging in physical activities which can then help maintain your blood sugar levels at the recommended target levels.
What is the difference between these shoes vs regular shoes and orthopedic shoes?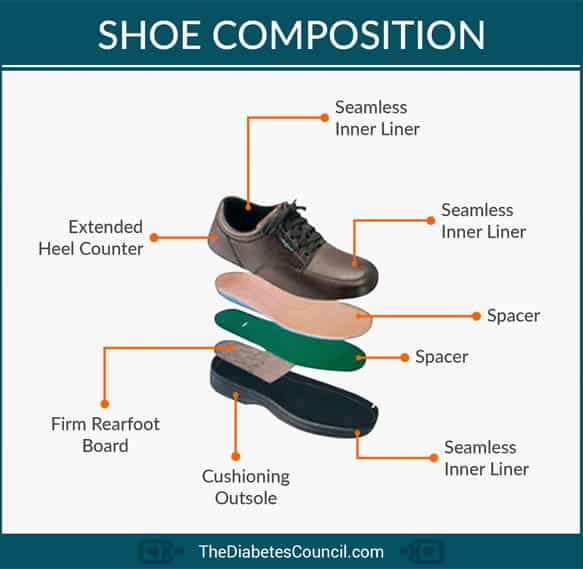 The goal of diabetic shoes is to give you maximum comfort and support. They should ideally have arch support.
This will help in preventing pain and plantar fasciitis. Their wide toes  allow wiggle room for your toes. The heels are supposed to keep the pressure off your feet. The therapeutic shoes are made deeper so you have room for orthotics.
Are there different shoes for different activities e.g. walking and running?
There are different shoes for the type of activity you will perform. You can shop for fashionable looking shoes which can be worn at work and alternatively, you can purchase active footwear for the purposes of walking, jogging or running.
Where can you purchase them?
You cannot buy these prescription shoes in just any stores. They are specialized and mostly custom made. First, your podiatrist should refer you to a pedorthist. Pedorthists are qualified professionals who create special shoes for people who have unique requirements for their footwear.
Once you have been refered to a pedorthist, they should be looking for things to ensure you get the right shoe for your feet. These shoes should follow strict guidelines, must be fitted to the individual. They come with removable orthotics such as arch support, insoles, fillers, and other removable items/accessories.
How much are they?
The price for them can range anywhere from the low numbers to the highs. While they are cheaper to buy online, you may want to consider buying the shoes from a shoe store so you can get the appropriate measurements done. There are many stores that offer diabetic shoes with a wide range of styles and price tags.
Things and features to consider when purchasing your shoes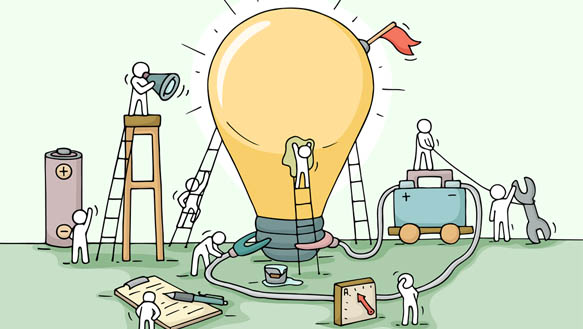 When shopping for shoes, you should look for something that fits properly, has enough space for your toes and provides arch support. 
Look for shoes which are made with leather that is soft and stretchable
Remember that shoes with laces have better support and fit better
A removable cushioned sole will provide for better shock absorption
Consider shopping for your shoes in the afternoon or evening as the size of your feet is probably a little bigger during the later hours due to swelling
Always try your shoes with socks on to ensure a better and more accurate fit
Consider wearing your new shoes for 2 to 3 hours for the first time. This gives you enough time to check your feet for cuts or blisters. After the first day, wear your shoes for a period of 3 to 4 hours to gradually get comfortable in them
Have a space of ½ between your longest toe and the tip of the shoe
Look for shoes that do not have inner seam as they can cause blisters or hot spots due to rubbing
The shoes should not leave your feet red or any marks on your skin. This can mean that they are not the right fit for you
Does Medicare or my insurance cover the cost my shoes? If yes, how often will Medicare pay for them?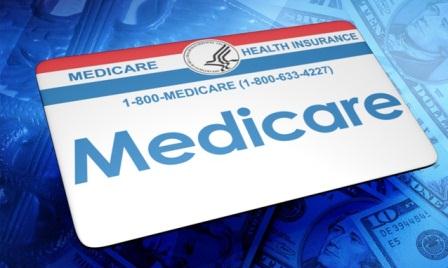 Under the Medicare Part B, a person can get one pair of in-depth shoes, 3 pairs of inserts and one pair of custom-molded shoes per year.
To be qualified, you must meet specific coverage and documentation requirements. Your M.D. or D.O or the primary doctor must certify that you will benefit from the shoes.
The documentations must demonstrate the following:
Your medical history with records of your diabetes
You are being treated for diabetes and that you need diabetic shoes
Record of presences of the following conditions:

Previous amputation of the other foot, or part of either foot, or
History of previous foot ulceration of either foot, or
History of pre-ulcerative calluses of either foot, or
Peripheral neuropathy and evidence of callus formation of either foot, or
Foot deformity of either foot, or
Poor circulation (i.e., small or large vessel arterial insufficiency) in either foot.
The certification must be renewed yearly by your physician if you are thinking of buying a new shoe every year. Your podiatrist or other qualified doctor will the one to prescribe the shoes.
Please note that the person who certifies and prescribes can be two different people. While Medicare will pay for the 80% of the approved amount, you will have to pay the minimum 20% of the amount.
To read more about the requirements, please visit the following links:
As for your insurance covering the cost of diabetic shoes, you will have to get in touch with them directly to find out. Most insurances should provide coverage for them. To be on the safe side, you will have to inquire with them beforehand.
How to get fitted for your custom made shoes?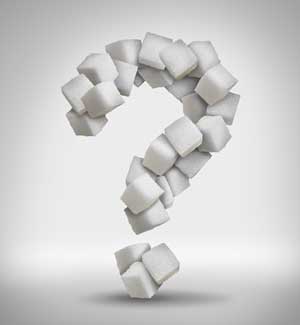 A certified professional is the one who will have to take your measurements and other requirements. They must carefully evaluate and measure your feet. Shoe style, the color schemes, how much the shoe must weigh, the material of the sole and lifestyle will be all taken under consideration when getting fitted for the shoes.
Based on your needs and sizes, the professional may show you what your options are. They will try their best to take all your concerns into consideration during the fitting. The findings from your fitting session will be shared with your doctor who will then continue with completing the necessary paperwork.
Once it has been verified that you will be covered under your insurance, the shoes will be ordered from the manufacturer. Upon the receipt of your shoes, there will be second fitting session to ensure that the shoes fit and they meet the requirements which will prevent any discomfort. If satisfied with your shoes, you will have to sign the paperwork which will then be sent to your insurance. It is really important that a professional or predorthist do your fitting should you have any loss of sensation. If you do not feel your feet, it is possible that you may go for a size too small.
Do I need inserts or insoles?
This will depend on the prescription you get from your specialist. Most people who have the shoes will also invest in inserts or insoles for their shoes for flexibility and comfort.
I have my pair, do I also need special socks to wear with them?
If you are suffering from neuropathy or bad blood circulation, diabetic socks will definitely help. You will have to discuss with your podiatrist or physician to find out if you also need such socks to go with your shoes.
How to care?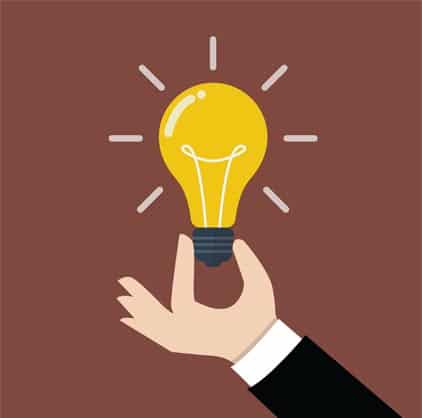 Caring for your shoes will ensure that you will not only get a good run out of them but also prevent any injuries to your feet from occurring.
Make sure to clean them on a regular basis. Depending on the exterior of the shoe, you will have to follow specific cleaning and care instructions provided to you by the supplier of the shoes. Make sure you are clean your dirty shoes with a damp towel before polishing them. If your shoes are made out of leather, you may need to invest in creams that are specifically for leather. The cream will make sure your leather stays new and clean. These creams can be purchased at your local drug store or grocery store.
Nubuck exteriors covered with dirt can be cleaned by using a suede brush. You may also be able to find sprays that are specifically for Nubuck materials which help clean them. No matter what the material of your shoe, do not put clean them in the washing machine. It will cut the life of your shoe by a lot. Do not wear damp shoes as they can increase the changes of friction and or formation of bacteria in your feet due to humidity. Always air out damp shoes before putting them back on.
When should I replace my shoes?
All shoes, whether regular or therapeutic ones, will eventually need to be replaced with newer ones.
We advise that you should consider replacing your shoes if you start seeing considerable and irreparable damage to your shoes.
For example, the heels of your shoe start to collapse on each side, the heel has been worn down, the lining of the shoe is starting to tear apart. You may also consider replacing your shoes if they are starting to feel uncomfortable or if you are experiencing blistering or any injury to your feet. The whole point of the shoes are to prevent such incidents from occurring.
What are the experts saying?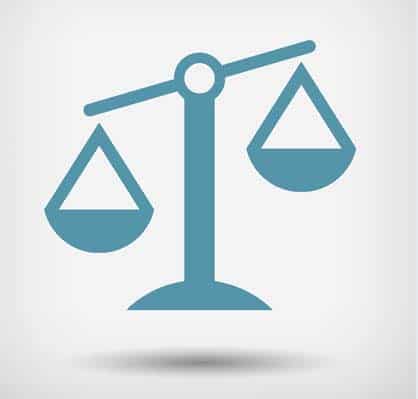 We sought out the opinion of seven experts* who gave us insight on what their thoughts were on diabetic shoes and what their recommendations were for their patients.
Five out of the seven experts recommend the prescription shoes to their patients.
One expert recommends that their patient with diabetes should always wear well fitting comfortable shoes to avoid any blisters or injuries.
Others recommend them to their patients depending on the patient and the status of their feet along with their diabetes. For the experts that do recommend these shoes to their patients, they believe that custom made shoes really help the patients.
Experts agree that the price range does not matter when it comes to the quality of these shoes. You can find well-fitted and comfortable shoes either for a low or high price.
We also asked them if patients who are recommended for the shoes should also consider wearing diabetic socks as well. Four experts recommend the socks and three other experts recommend them depending on the patient, whether there is neuropathy, oedema, deformity, etc.
Earlier in the article, we have already looked into the value of having your feet measured for shoe size and width for your comfort. Our experts listed the following shoes which should be avoided to be worn by their patients who have diabetes and severe neuropathy:
High heel shoes or any shoes that do not have arch support
Tight, narrow toe box shoes
Slippers, flip flops, slip-ons, ballerina flats
Shoes made of hard material or plastic
Pointed tip shoes
Shoes that have materials which may increase warmth and moisture inside the shoes
According to our experts, a good quality custom made shoe is usually recommended by the patient's podiatrist. Some hospitals also have shops inside where they sell good shoes for such purposes. Mostly, your diabetes care professional should be able to recommend a brand that will work for you. There are online shops as well where you can purchase shoes with decent quality. When shopping for your shoes, consider the following tips, as given by our experts:
Look for broad toe box with heel counter
Adjustable Velcro straps with soft MCP or MCR insole
Hard non-flexible out sole
Buy them in the evening as your size can increase by evening
Choose materials suited to your environment of work or leisure (for example, if you live in a region where it rains a lot, you will be interested in looking for shoes with material that can withstand rain and water)
Look for materials that allow for adequate circulation of blood
TheDiabetesCouncil.com would like to thank the following experts:
Leslie Lam, M.D. Division of Endocrinology and Diabetes Children's Hospital at Montefiore
Dr. V USHA MENON MBBS MRCP (UK) PhD Asso. professor, Dept of Endocrinology &Diabetes Amrita Institute of Medical Sciences, Kochi, KERALA, INDIA
Dr. Sanjay Kalra, MD, DM Endocrinology Bharti Hospital, Karnal, India
Dr. Quang T Nguyen, DO, FACE, FTOS Board Certified Endocrinologist - Lvendocrinology.com
Dr. Lina Kumar, Podiatrist - Cemed.co.uk
TheDiabetesCouncil Article | Reviewed by Dr. Christine Traxler MD on May 24, 2020