My aunt looked up at her medical van driver with a sheepish grin, "scratch my foot," she says. He reaches down toward her foot as she bursts out in laughter. He blushes with embarrassment when he sees they aren't there. My auntie had an amazing sense of humor. She took her chronic illness in stride every day and found laughter around every corner.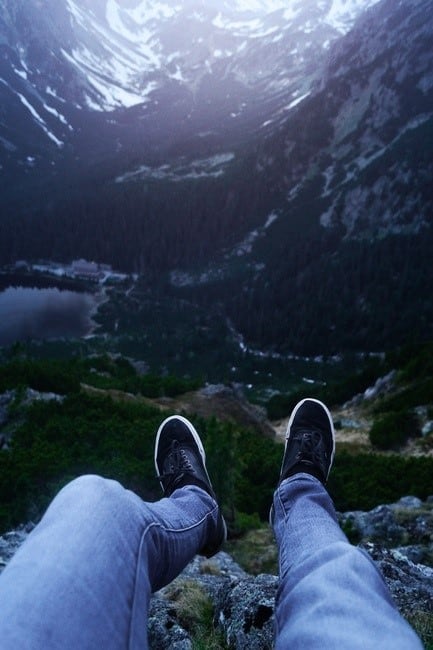 You were blessed with two feet that have taken you many places in life and they can take you on many more adventures if you care for them lovingly. Diabetes foot care mistakes can lead to severe complications, such as; foot ulcers, infections, and possibly amputation. If you are facing diabetes head on, there are a few things with your feet you will need to consider.
1. Bad Fitting Shoes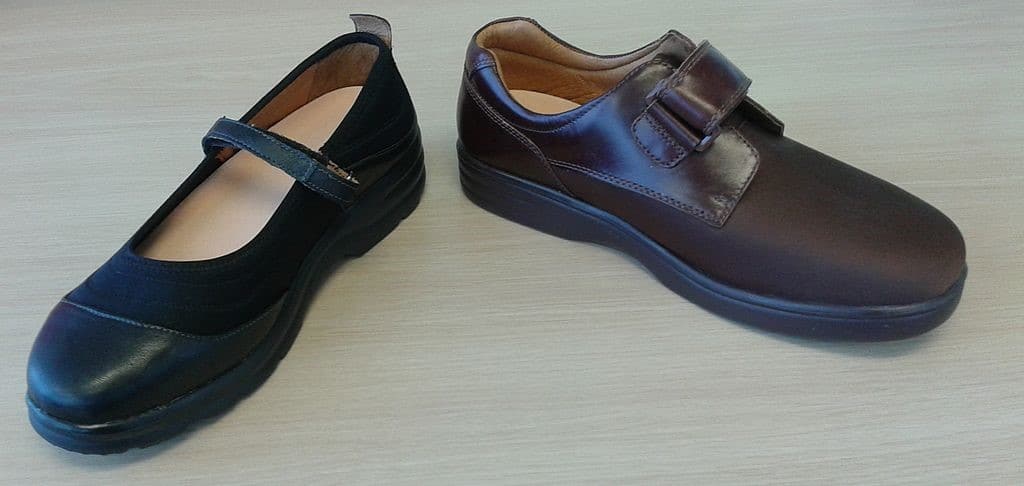 My aunt wore Birkenstock shoes every single day that I can remember. Yes, they are comfortable and cool looking, but after a few years she couldn't wear any other type of shoe. Her foot bones formed into the notches in the soles.
Let's take a look at some common issues with diabetics and shoes:
Wearing shoes that fit into all the curves of the feet and not just the arch. This can actually begin to "re-shape" the foot over time.
Wearing flat shoes like; deck shoes, basketball shoes, and even flip flops. These do not give your arch enough support and can lead to plantar fasciitis, or irritation of the plantar muscle that runs along the bottom of your foot.
Buying shoes that are too narrow can lead to rubbing and foot ulcers.
Solution: Your feet will need a good fitting shoe that doesn't rub on any pressure points. You will also need extra room in the toes, good arch support, and ankle support.
Check with your podiatrist and see if they have a "shoe rack" that you can purchase special diabetic shoes from. If these are too costly, ask your endocrinologist or podiatrist for a recommended name brand and look online for a deal.
I recommend you also read the following:
2. What, No Podiatrist?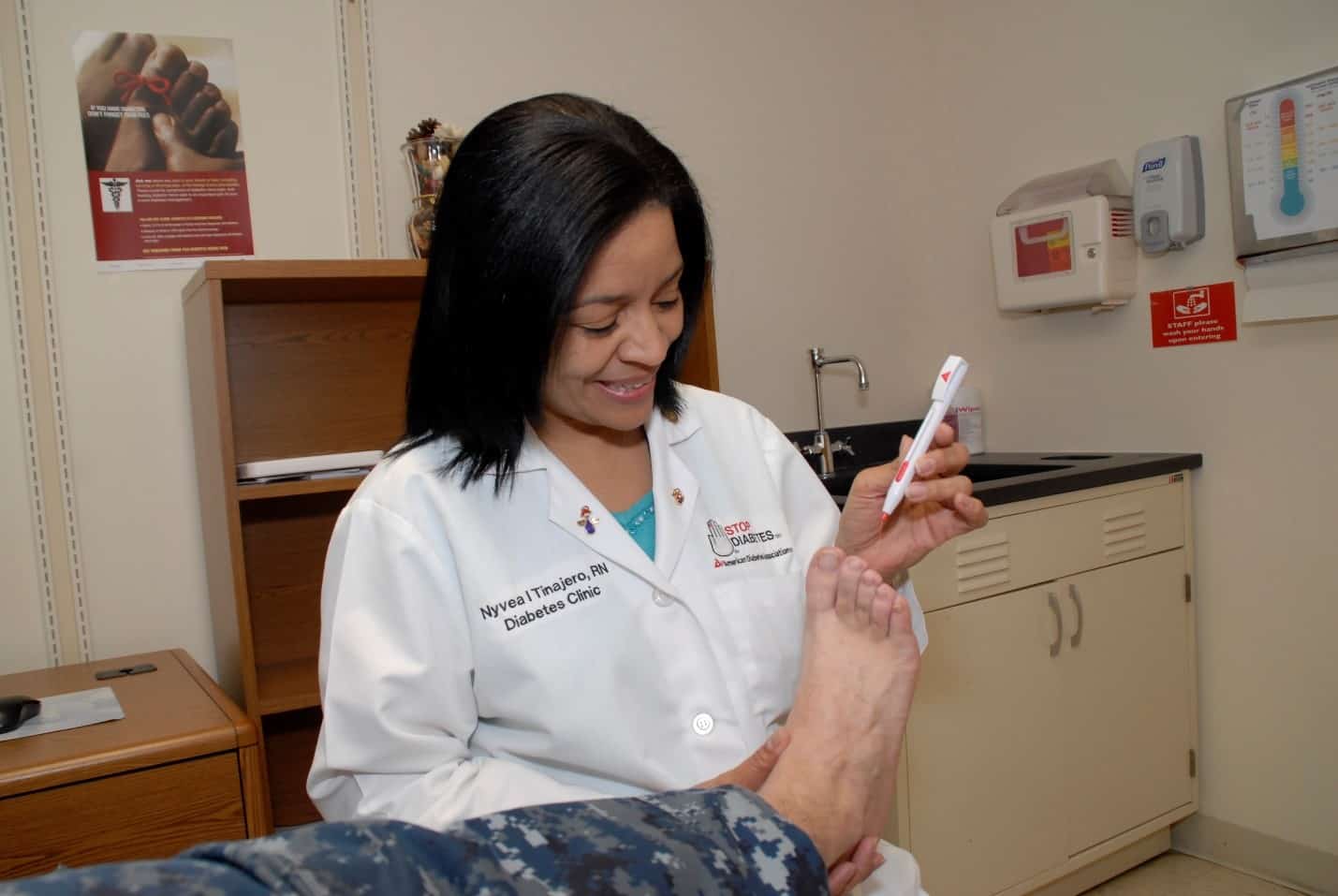 Even though you may not be in trouble with your feet yet, you notice increased pain from your shoes, and those corns don't seem to go away. Lately, you have more ingrown toenails and the sides of your toes are red and hot.
Solution: Find a good podiatrist and make sure you see them on a regular basis. Your podiatrist will check your feet for any issues, the structure of your feet, and see if your shoes have a good fit.
They also look at the circulation in your feet to see if there are any issues that may prevent sores from healing. They will also clip your toenails properly to prevent ingrown toenails.
3. Going Barefoot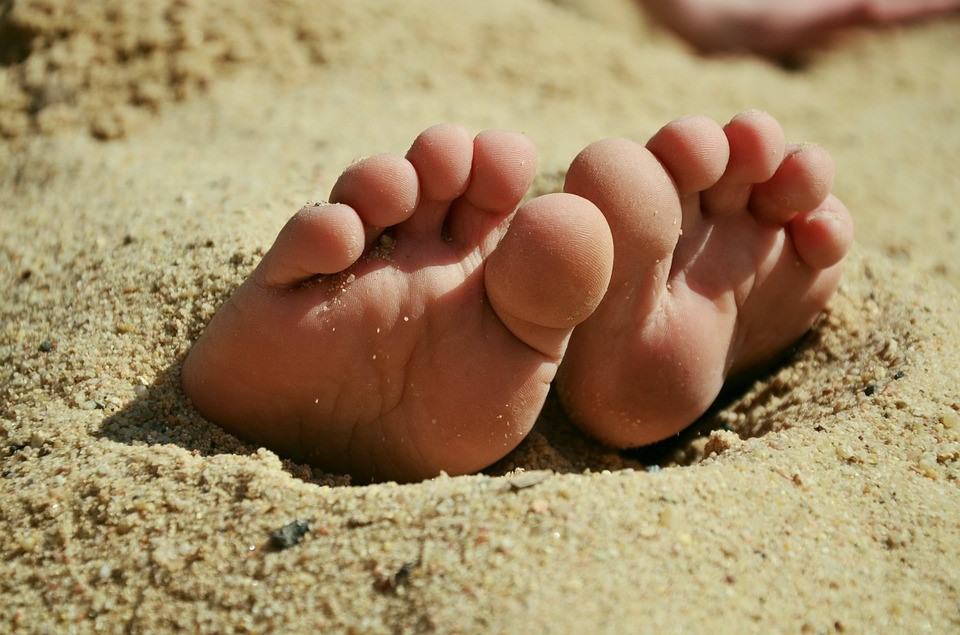 There is absolutely nothing better than digging your toes into the sand at the beach! You may even adore walking barefoot in the park, feeling the grass beneath your bare feet. When you have diabetes, you tend to lose feeling in your feet and you won't be able to feel if you step on something and puncture the skin.
In addition, high blood sugar damages the tiny blood vessels in your feet that give them nutrients and oxygen to heal. Even a tiny microscopic skin puncture can turn into a foot ulcer that doesn't heal properly. If left untreated, the infection can spread and lead to possible amputation of a limb.
Solution: Keep shoes on your feet at all times. Inside your house, wear a good pair of slippers. Find a good quality pair of sandals for the beach and be very cautious if you have to be barefoot in grass. Better be safe and protect those feet.
4. Forgetting Your Feet Exist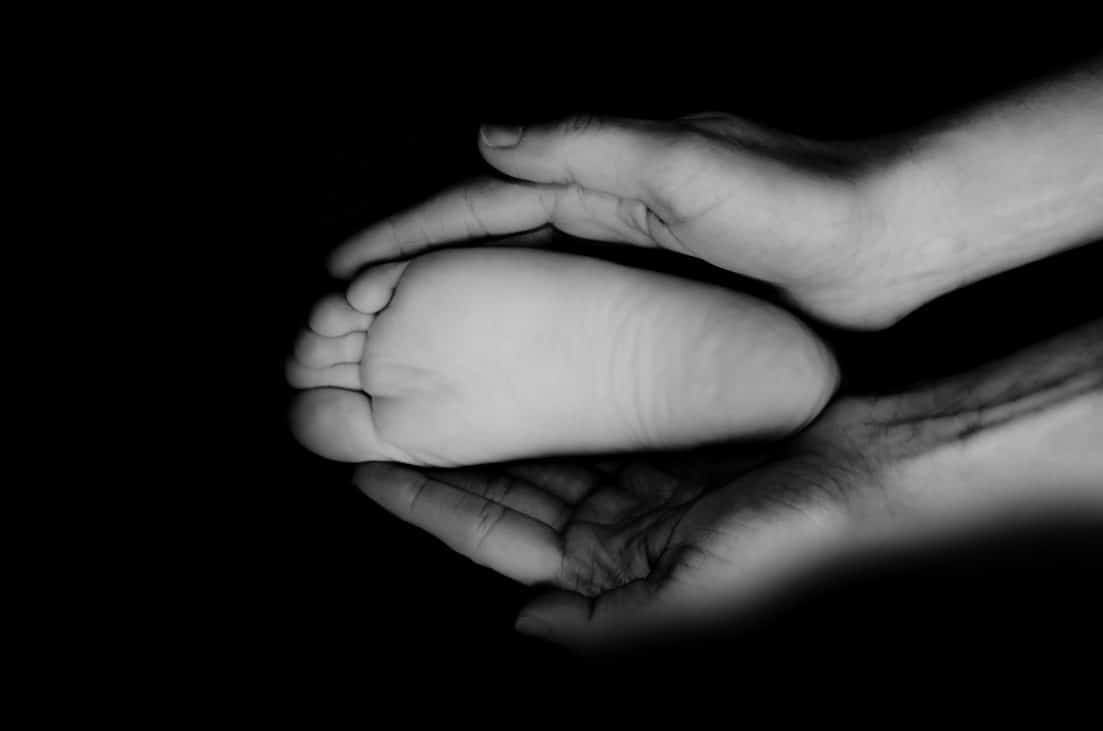 My aunt lost both her legs to the knees. She acknowledged she had feet every single day when she put her shoes on, when she showered, and especially when walking. The one body part we often take for granted is, our feet. We may look at them briefly when putting shoes on or showering, but we often forget they are even there.
Not checking your feet for things like; sores, cracks, or dry skin can be disastrous in the long run. You may have one or more of the following; ingrown toenail, a cracked heel, or a mystery piece of glass. These things can all lead to serious infections.
Another issue we look at is called, Charcot's foot. Nerve damage in your feet (neuropathy) can cause the bones and tendons in your feet to break down. If you have a loss of sensation, you may continue to walk on the foot not knowing you have this syndrome.
Solution: Embrace your precious feet! Get to know them. Make it a habit to check your feet thoroughly every day. Check between each toe, check your heels, and the soles of your feet. Look for:
Cracks in the skin
Sores
Athletes Foot
Lodged objects
Corns
Callouses
Redness
Swelling
Numb Spots
Hot or Cold Spots
Any deformities (your foot doesn't look right)
Most importantly, if you find a problem don't try to fix it yourself. The home environment may not be clean enough and you may further injure your foot or put yourself at risk for infection. Call and see a podiatrist as soon as possible.
Note: If you notice blue discolorations or black spots that are cold to the touch and numb, you need to get emergency help right away!
5. Forgetting Foot Cream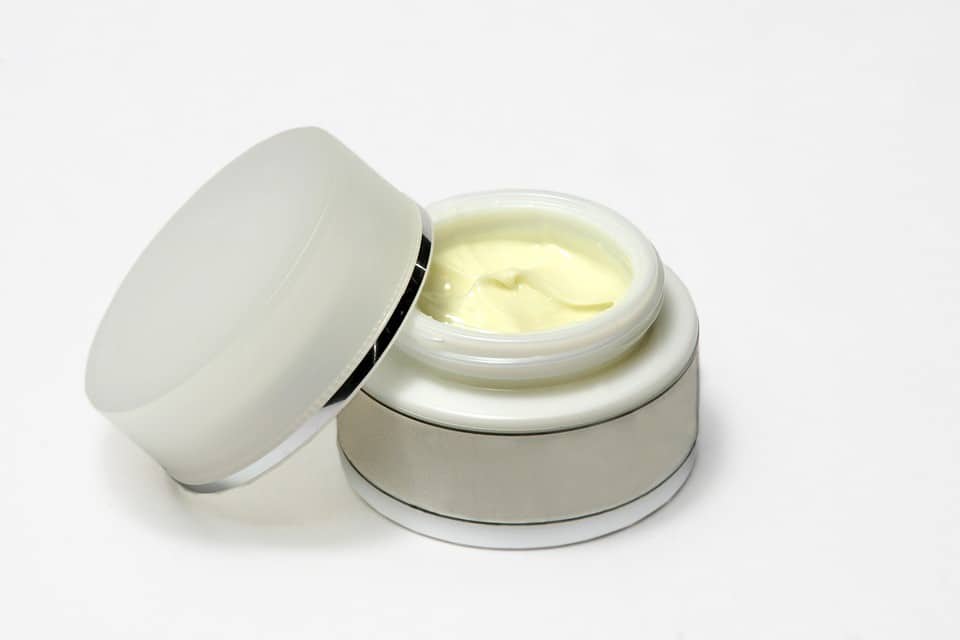 If you are checking your feet, but not using a good quality foot cream you're missing a very important step. Feet can get cracked and dry. This leaves an easy entrance for infection causing bacteria. A good foot rub with foot cream can also help improve circulation to your feet and toes.
Solution: During your foot check, use a good quality foot cream on your feet and soles. You can use it on your toes, but avoid going in between the toes. Not enough air gets between your toes and can cause fungal growth. Make sure your feet are thoroughly dry and the lotion soaked in before you put your socks back on.
Also maybe read these articles for more information:
6. Giving Fungus a Comfy Home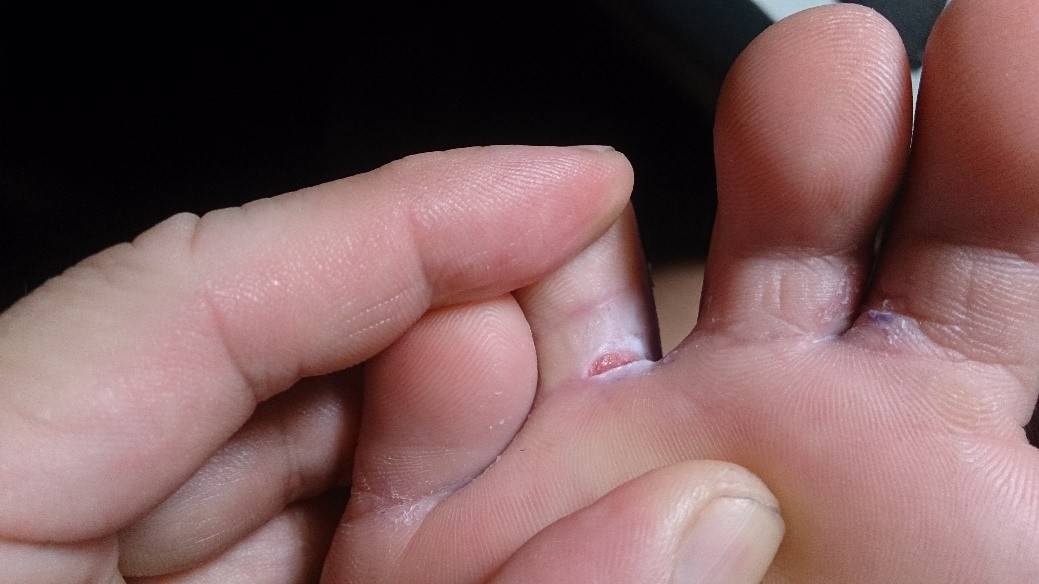 You may have thought in the past that Athlete's foot was just a big nuisance. You may not have paid much attention to it at all. It's a part of life and having feet, right? Well, diabetics can't afford to support these little buggers. The problem is athlete's foot tends to be a bigger problem in diabetics:
1) Increased blood sugar feeds the yeast so it tends to grow more.
2) Untreated athlete's foot can lead to blistering. The possible end result is a bacterial infection of your foot, which can lead to serious problems.
Solution: Prevention first! Follow these prevention tips:
Wear shower shoes in public showers and pool areas
Dry your feet thoroughly after your shower or bath paying attention to between your toes
Do not share towels with anyone
Wear cotton socks
When sitting with your feet up, allow your feet to "air out" without socks
Air your shoes out
Use an antifungal powder
If you do get athlete's foot, check with your doctor and treat it promptly.
Avoiding diabetes foot care mistakes is such an important part of your treatment. Know your feet and take very good care of them. Not all amputations happen because of poor foot care or injuries. Sometimes, the circulatory system in the legs and feet just become too damaged to continue supplying the feet and legs with needed nutrients.
This is what happened in my aunt's case. Her blood vessels were too damaged. The doctors grafted her veins a few times to restore the blood flow, and it did give her more time on her feet. This is all the more reason to check your feet daily early on in your diabetes treatment!
Hope this helps you take care of your feet problems with diabetes.
TheDiabetesCouncil Article | Reviewed by Dr. Jerry Ramos MD on June 05, 2020