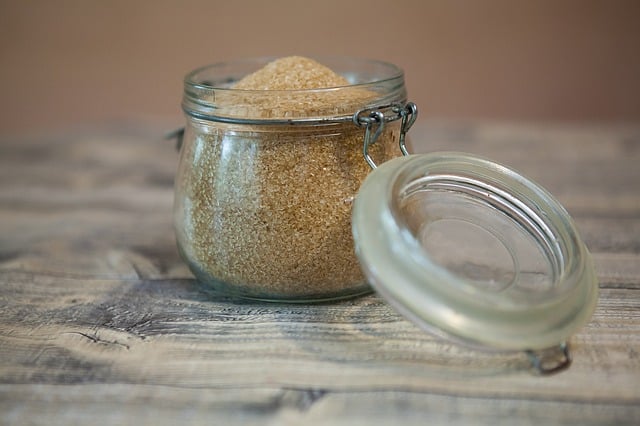 The myth that brown sugar is a healthy substitute for white sugar has been circulating for years now, and many people to live healthier lives have been substituting brown sugar into their diet instead of white sugar.
As a person with diabetes, to maintain a healthy blood glucose level, it is essential to cut off on sweets, sugars, desserts, pastries. Which begs the question of what's the alternative to replace sugar in one's diet?
Although brown sugar is a healthier substitute to white sugar, it is almost the same as white sugar, unsafe for diabetes. Brown sugar is also refined sugar, and it has the same effects on one's blood sugar levels as its white counterpart. Although brown sugar contains a slightly higher nutritional content than white sugar, the difference is minute and inconsequential in diabetes.
Both brown and white sugar are detrimental to the health of a person with diabetes. It increases the blood sugar level and sometimes prevents the insulin from functioning effectively.
Insulin is an essential hormone in charge of carbohydrate metabolism, glucose absorption, and release. It prevents blood glucose levels from reaching their threshold. Excessive consumption of sugar can further deteriorate impaired insulin. This is why people with diabetes are refrained from adding artificial sugar to their diet or eating food containing it.
Can consuming brown sugar lead to a diabetic coma?
Diabetic coma is a diabetic complication caused by increased or reduced blood sugar level that leads to unconsciousness, and if left untreated, can ultimately lead to death.
Before experiencing diabetic coma, if the cause is hyperglycemia, that is, increased blood glucose level, you may experience symptoms like:
Increased thirst
Fatigue
Frequent urination
Nausea and vomiting
Stomach ache
Fruity mouth odor
A rapid heartbeat
Dry mouth
Increased blood sugar level then leads to various diseases that eventually cause a diabetic coma. Diseases like:
1. Diabetic ketoacidosis: formation of ketones, a toxic acid from the breaking down of fats in a diabetic patient. The body gets energy from fat when the muscle cells are starved of energy. Diabetic ketoacidosis occurs mostly in type 1 patients, but it's not unheard of in type 2 or gestational diabetes patients. Diabetic ketoacidosis, if left untreated, usually results in a diabetic coma.
2. Diabetic hyperosmolar syndrome is another complication attributed to the high blood sugar level in a diabetic patient. This condition occurs when your blood sugar level measures above 600 milligrams per deciliter (mg/dL), or 33.3 millimoles per liter (mmol/L).
Extremely high blood glucose level results in your blood being thicker than average and syrupy. The excess sugar is passed out through the urine. Getting to the kidney activates a filtration process that draws a high amount of fluid from the body. This condition usually results first in dehydration, then diabetic coma.
If left untreated, diabetic coma usually results in lethal brain damage or death. You can avoid this complication by avoiding sugars, sweets, and desserts, including brown sugar and desserts containing brown sugar. You can also prevent by sticking to your medication, diet plan, monitoring your blood glucose level, testing for the presence of ketones when your blood sugar level is high.
Brown Sugar and Blood Pressure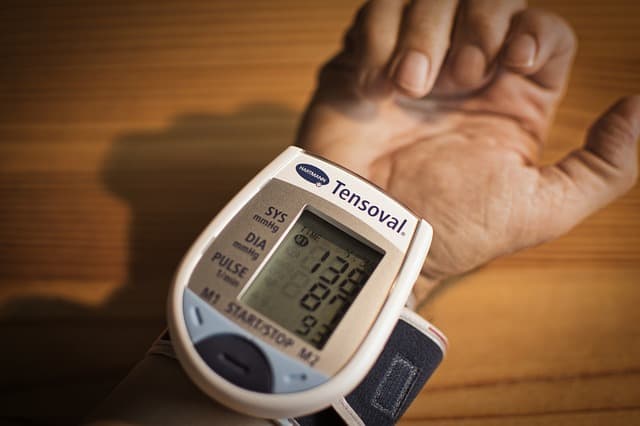 Studies have shown that added sugar, which includes brown sugar, may directly affect increasing blood pressure, which increases the risk of hypertension. Increased sugar intake increases insulin's action, which weakens the walls of the blood vessels and increases blood pressure.
Hypertension and diabetes are a horrible combination. A person with diabetes having high blood pressure usually results in many complications, like retinopathy, nephropathy, which are diabetic eye disease, and diabetic kidney disease. Heart attacks, early onset of Alzheimer's disease, dementia, and stroke are also related to the combination of diabetes and high blood pressure.
What are the glycemic index and glycemic load of brown sugar?
The glycemic index and glycemic load are used to determine if a food is safe for diabetic patients or not. It measures the number of carbohydrates in food to the amount of food.
The Glycemic index of a food is classified into three, low, medium, and high. Food with a low glycemic index is considered safe for consumption by diabetic patients, and they usually range within 0 to 55. Foods under the medium glycemic index range from 56 to 69 are safe when consumed in small amounts.
However, foods that fall under high glycemic index have a glycemic index of 70 and above should be avoided by diabetic patients as they're harmful to the overall health of diabetic patients.
Glycemic load is categorized similarly to the glycemic index. It is also classified into low, medium, and high. The low glycemic load falls between 0-10, and it is the safest for diabetic patients. The medium glycemic load falls within the range of 11 to 19 and should only be consumed in small amounts. At the same time, the high glycemic load is 20 and higher.
People with diabetes can consume food substances with low glycemic index and low glycemic load in high amounts. With that in mind, let us consider the glycemic index and glycemic load of brown sugar.
Two teaspoons of brown sugar have a glycemic index of 64 and a glycemic load of 6. It indicates that consuming brown sugar is harmful to diabetic health. Limiting it also is not a very good idea. Brown sugar is rich in carbs and calories, no matter how low the quantity is.
And let's not forget that you can't eat brown sugar alone. It is usually added to other food substances, such as cereal, which already has its amount of carbs. Adding only two spoons of brown sugar to your bowl of cereal increases the number of carbs you're consuming by at least two times.
Adverse effects of brown sugar consumption on the overall health of a diabetic
1. It can heighten type 2 diabetes, pre-diabetes, heart issues, fatty liver diseases, and other diseases.
2. Too much sugar slows down insulin action, leading to insufficient absorption of sugar, and ultimately insulin sensitivity
3. It leads to increased blood sugar, resulting in hyperglycemia, which is fatal for diabetics
4. Excess sugar intake leads to obesity, which is a problem for diabetic and none diabetic patients. For diabetic patients, it results in complications, while non-diabetic patients become susceptible to diabetes.
5. It leads to uncontrollable thirst, excess urination, dehydration, nausea and vomiting, stomach ache, and other conditions associated with hyperglycemia.
6. Uncontrolled sugar intake can lead to hyperglycemia, resulting in a diabetic coma and ultimately death if left untreated.
7. One of the side effects of excess consumption is increased pulse rate, which implies that the heart works faster and harder to pump blood. It burdens the heart and results in heart-related issues.
8. Sugar usually provides instant energy and usually leads to hyperactivity. This phenomenon either leaves the patient exhausted, or the body breaks down fat for energy resulting in the production of ketones, which leads to diabetic ketoacidosis.
9. Excess sugar intake ultimately increases the risk of blood pressure.
10. Increased sugar intake can result in low immunity, kidney and liver failure, cancers, increased levels of inflammation in the body.
Daily sugar intake limit for diabetics
Studies have shown that people with diabetes should add very little sugar or none at all to their daily diet. It is helpful to cut off sugar from your diet, but we're all humans, and going from a high sugar intake to none at all can be pretty difficult. For this reason, The American Heart Association has recommended a daily intake limit for our safe consumption.
Men are to take less than 9 teaspoons daily, which is 150 calories, 38 grams, while women should take less than 6 teaspoons daily, which is 100 calories, 25 grams.
Healthy Substitutes for brown sugar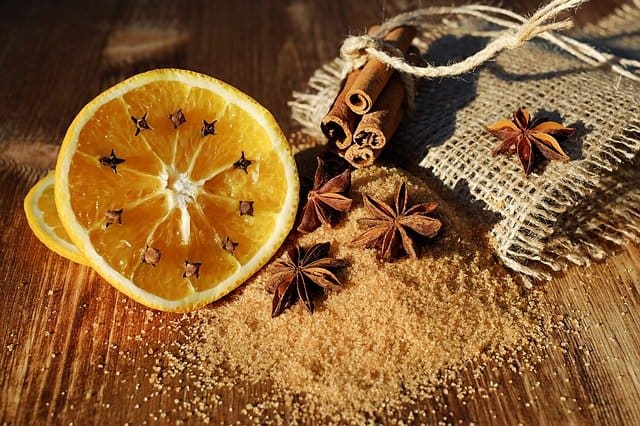 Other sweet additives fall under the glycemic load, and glycemic index is considered healthy for people with diabetes, in case you're the type that can't do without sweet things in your diet. Some of these healthier substitutes include:
1. Low glycemic herbal sugar. An example of this is diabliss, which has increased antioxidants with the medicinal properties of pomegranate and gooseberry that reduce wild fluctuations in blood sugar levels.
2. There are healthier sources of sugar intake that are not harmful to diabetic's health, like fruits. Low glycemic fruits like apples and oranges do not have drastic effects on blood glucose levels.
3. There is other low-calorie sweetness like honey, xylitol, erythritol, or monk fruit. You can consider one of these options and choose which works best for you
4. There's also a leaf called stevia, which is sweeter than white and brown sugar and has no effect on blood sugar levels.
Conclusion
Although brown sugar is considered healthier than white sugar, the difference between both is minimal, and they have almost the same effect on blood sugar levels. Brown sugar is not safe for people with diabetes, and they should consider healthier alternatives asides from brown sugar. Also, people with diabetes should endeavor to stick to their healthy lifestyle routine.