Reaching optimal health is the goal of most people. After all, the healthier you are, the better you feel, and the more you tend to accomplish and enjoy life. However, doing that can be a pain when you're not able to know what works for your unique body.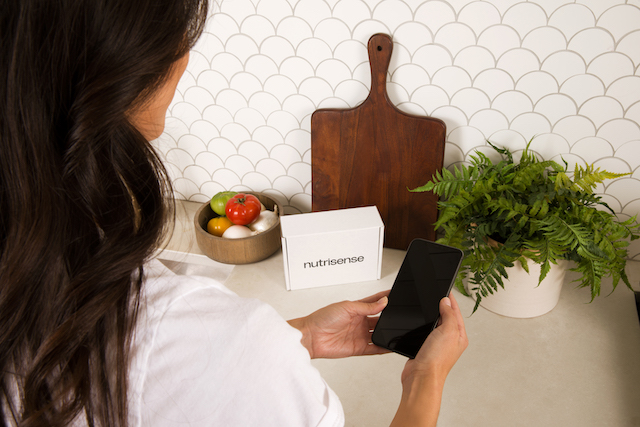 That's where Nutrisense Continuous Glucose Monitor comes in.
This non-invasive glucose measuring system is designed to help you make the right choices for your body and health by monitoring glucose in real time
Does it live up to its design, though? Is it worth it?
Let's find out.
What is Nutrisense CGM?
The idea of a continuous glucose monitor is nothing new. They've been used for years to monitor glucose levels and provide actionable health data to millions of users. However, Nutrisense has aimed to fix a couple of major problems that many other CGMs suffer from.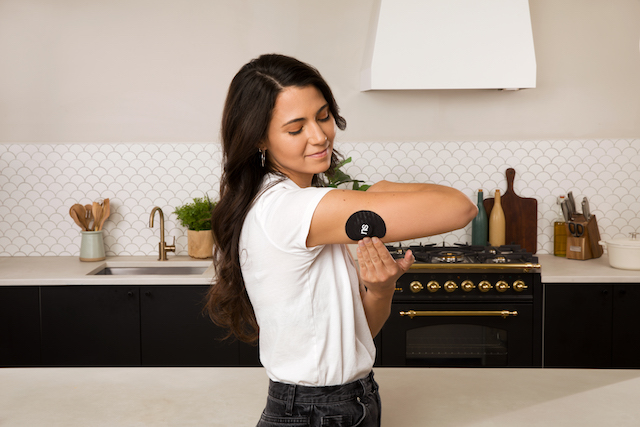 A typical CGM requires a monitor to be placed under your skin in a way that is fairly uncomfortable, and other forms of glucose measurement require constant finger pricking. The other big problem is that actually reading the data and using it in an actionable sense is difficult or lackluster with traditional devices.
Nutrisense uses Freestyle libre, a simple monitor that is attached to the inside of your arm. For the second problem, Nutrisense claims it has streamlined the user experience via the use of an advanced user-friendly app.
Does the Nutrisense CGM Meet Expectations?
Essentially, the idea is that you can wear the Nutrisense CGM monitor whenever you want, and it will record real-time data according to your glucose levels. In theory, this is leagues above the vast majority of options on the market, but does it really hold up?
Well, let's go over a few key aspects of the Nutrisense CGM system and find out.
Getting Started with Nutrisense CGM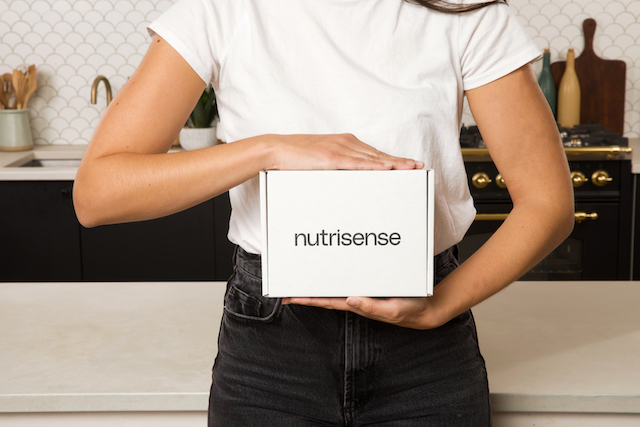 First, let's talk about the process necessary to get started.
Since Continuous Glucose Monitors require a doctor's prescription regardless of your intended use, there is a bit of a hassle to get one. However, you don't need to contact your own doctor. You simply need to fill out a questionnaire, send in a photo of your ID, and wait 24 hours. Besides the 24-hour wait for approval, this only takes about five minutes.
After that, you wait for shipping.
Once you have the Nutrisense in your possession, setup is a breeze.
The monitor is installed on the inside of your bicep region. It simply attaches to your arm without any invasive nonsense. You pop the monitor into the applicator, push it onto your arm, and then seal up the included bandage. After that, it syncs to the app on your smartphone, and you'll start seeing your glucose readouts.
There shouldn't be any pain like that associated with other systems, but you might feel a small pinch.
Using the App: Is It Better Than Other Options?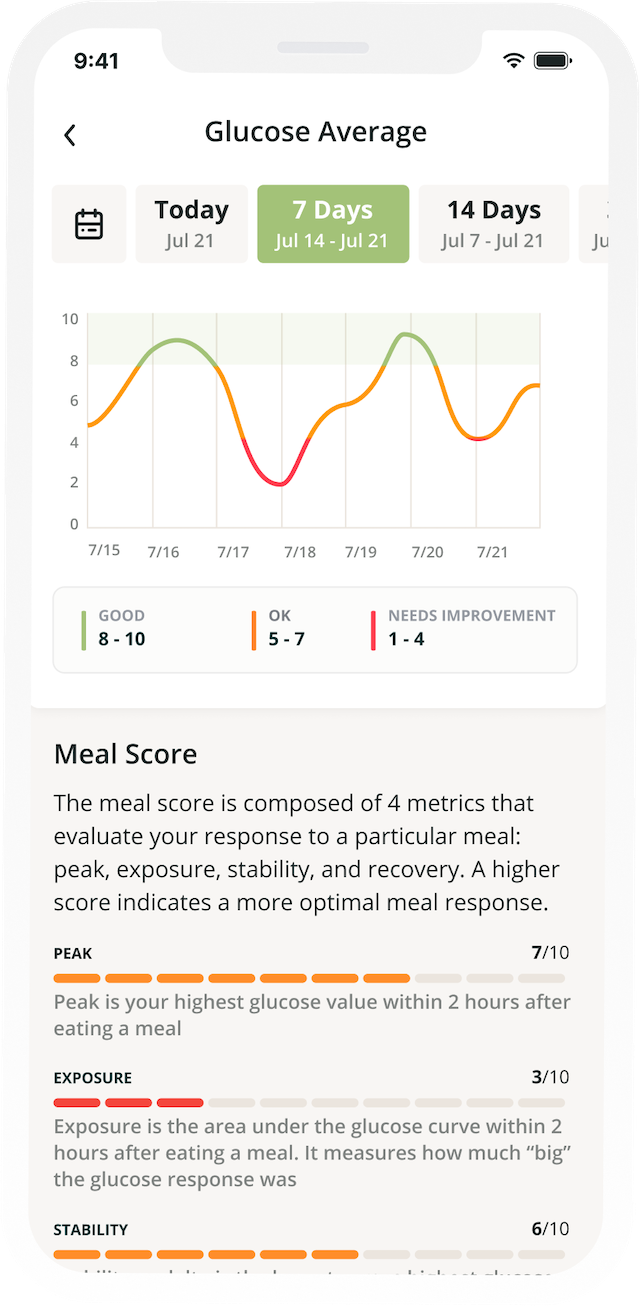 The app is what really sets the Nutrisense system apart. It's not perfect, but it is definitely a welcome change from the status quo.
First and foremost, it's extremely user-friendly. The average user shouldn't have any problem syncing the monitor to the app or navigating the app's basic functions. In fact, the syncing process is as easy as scanning the sensor with your phone's camera.
Once you've managed to sync the app, you'll find your dashboard. This is where the vast majority of the system's functionality comes from. This is where the chart showing your body's glucose levels is, and since it's on the main screen, it's as simple as opening the app to get the information you really bought it for. However, there is added functionality.
You can add your meals as you eat them, and the app will track that along with your glucose levels. This ensures that you can see, in real time, how your eating habits are affecting your health. If you're new to this, don't worry if you see spikes, though. That's normal within an hour of eating even if you're eating a very healthy diet. In this regard, the Nutrisense CGM works like a dream.
Another great aspect of the app is that it isn't just for your glucose. You can link it to your smartwatch to monitor your sleep and heart rates, too. This makes it a more all-in-one sort of solution and compiles a more complete record of your physical health data.
Once you have all this data, you can connect with a dietician through the app to help you make sense of it. This is even easier than visiting a dietician in person. Since the app collects so much data, all of that is available, and your expert can see exactly what's happening and help you with making the right choices.
The Drawbacks of Nutrisense CGM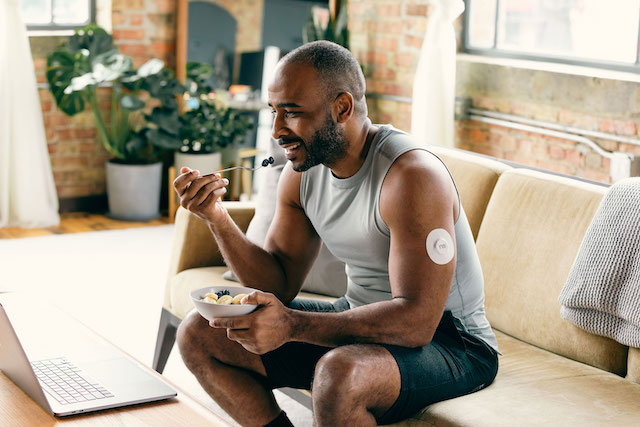 While Nutrisense is a solid health app and CGM, there are a couple of drawbacks.
First, you'll notice it works on a subscription system. So, there's another thing that you'll have recurring payments for in today's subscription-happy society. That subscription keeps you supplied and grants you access to consultants, though.
There's also a quirk with the app. It takes 8 hours after you apply the sensor before you get a reading. It's not instantaneous or even quick. It's steady after that, but that initial wait can be a pain.
The app also only takes recordings in 8-hour segments. So, every 8 hours, you have to rescan and start the process. This is quick and easy, but it is a minor inconvenience.
Is the Nutrisense CGM Worth it?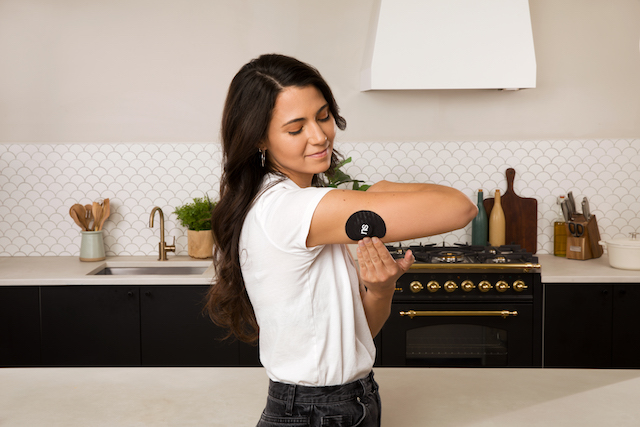 Despite a few minor drawbacks, Nutrisense offers a lot of actionable data and flexibility. The real-time readings, ability to record your meals, and integration with other health devices are amazing, and it really elevates the Nutrisense CGM above the competition. NutriSense provides free 1-1 expert advice to help you navigate the data based on your unique situation.
If you're serious about your health and want to take advantage of every bit of data you can, the Nutrisense CGM program is an accessible and easy-to-use product that won't disappoint.
Get Nutrisense with $25 OFF
If you're interested in trying Nutrisense use this coupon code: Health25 to get $25 OFF. Click here to apply the discount!