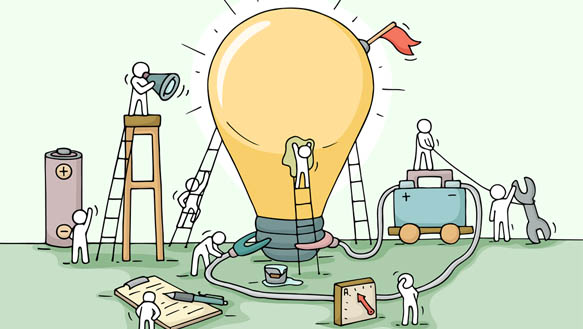 Humans cannot get much done without walking. Walking is a big part of all human activity. Especially in the case of type 2 diabetes, walking can prove to be of many benefits. By regularly walking, you will either maintain or lose your weight, prevent heart disease, lower cholesterol. If you are walking in the sun, you are boosting your Vitamin D intake, which then is imperative in boosting your mood. With all these positives outcome that comes from moving on your feet, why wouldn't you want to continue doing something that is free of cost and will extend the years in your life?


Before we continue with this article, I wanted to let you know we have researched and compiled science-backed ways to stick to your diet and reverse your diabetes. Want to check out our insights? Download our free PDF Guide "Power Foods to Eat" here.

In the case of those with diabetes, walking can be painful if you are not wearing the right shoes. Diabetes increases the risk of diabetic neuropathy, which if not prevented can even lead to amputations. Diabetic shoes, also known as therapeutic shoes, are for people with diabetes and they are specifically designed to reduce blisters and hot spots that can occur due to toes rubbing against each other. But how do you look for one and where do you start? We got in touch with 19 experts to give in their two cents on finding the right diabetic shoes. We asked them the following question: Can you offer some tips on how to go about finding the right diabetic shoes? What to look for? How much to pay and any other useful tips?
List of Experts (click to expand)
1. Dr. Alan Bass, DPM, FACFAOM
2. Dr. David Greenberg DPM
3. Dr. Michael Ramadan
4. Dr. Jackson McCosker, Podiatrist (BHSc MPodPrac)
5. Dr. Trevor D Prior
6. Dr. David Mill, B.Sc (hons) Pod Med, HCPC registered
7. Dr. Eliezer Eisenberger, AACFAS, DABPM
8. Dr. William Duke
9. Dr. Nikita Sahadew
10. Dr. Tyson E. Franklin
11. Dr. Dennis M. Timko
12. Dr. Chandani Gopal, Podiatrist (BTech. Pod. S.A.)
13. Dr. Steven Arminio, DPM
14. Dr. Michael Nirenberg
15. Dr. Alissa Zdancewicz, D.P.M, F.A.C.F. A S
16. Dr. Karson Howard, PDM
17. Dr. Hamid R. Arabshahi, DPM
18. Dr. Ejiro Isiorho, DPM, FACFAOM, AACFAS, PC
19. Dr. Amanda Westfall, DPM
1. Dr. Alan Bass, DPM, FACFAOM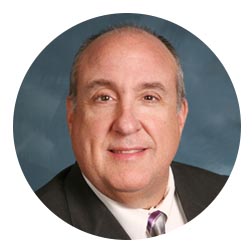 While colon cancer is recognized as a disease that causes a large mortality in Americans, diabetes actually kills more Americans each year. Symptoms such as heart disease secondary to diabetes is also something that Americans think about. Many times diabetic patients don't think about their feet. The second leading cause of amputation of the lower leg, only second to trauma, is diabetes. Many times, ulcerations of the feet are due to the side effects from improper fitting shoes. Ulcerations can lead to amputation of the lower leg. Patients who suffer one amputation are more likely to suffer from an additional amputation to the other leg within 5 years.
The significant costs of treating diabetic foot infections and ulcerations are continuing to rise due to the increasing incidence of diabetes in Americans. Controlling a patient's blood sugar is just one piece of the puzzle. Proper podiatric care and the use of shoes that have been approved for use in diabetic patients are paramount in preventing ulcerations and amputation.
Diabetic patients should have at least one yearly comprehensive diabetic foot exam performed by a podiatrist. Based on the findings, which may include peripheral arterial disease (PAD) or peripheral neuropathy (poor sensation in the feet), may lead the podiatrist to recommend the patient be seen more often. Certain diabetic patients may also qualify to receive a pair of shoes, certified by Medicare, along with special insoles, once a year.
Shoes certified for use in patients with diabetes can often be dispensed by your podiatrist. Many podiatrists are certified to measure and fit patients for the proper diabetic shoes. They also employ professionals known as pedorthists who are trained to fit diabetic shoes. Patient should never be fitted for shoes by an unlicensed person. Shoes certified for use in patients with diabetes will be constructed differently than the average shoe. One difference is that they will most likely have a higher toe box. The costs of these shoes can vary depending on the brand and style.
2. Dr. David Greenberg DPM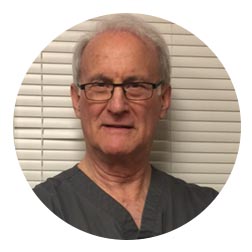 In general there are things that need to be attended to that would apply to diabetics in all stages of their disease.
Controlling the poor mechanics that lead to foot problems such as pressure areas, the development of bunions, pressure on the nails, hammertoes and callus is extremely important.
Following a proper podiatric biomechanical and diabetic evaluation, recommendations can be given for the proper type of shoe whether it is a neutral cushion, stability, motion control shoe or a shoe with a flexible upper to protect the toes. Thankfully we also have a wide range of walking sandals that have removable or adjustable insoles that will accommodate all manner of foot issues. They are a great way to take pressure off of toes and still walk comfortably.And they look great.
If orthotic devices or custom foot beds are required the type of shoe that would best accommodate these would also be recommended
In more advanced stages of diabetes there can be a lack of sensitivity and ability to feel when and where trouble is brewing.
This can lead to open wounds, infections and even amputations. In these more serious situations not only do the general recommendations for foot gear apply, but specific measures are needed to protect, heal and preserve the affected areas.
These range from advanced wound care to conservative preventive podiatric medical care.
Custom moulded shoes are sometimes also recommended and fabricated.
Regular podiatric medical care including proper nail cutting, callus prevention and reduction and other preventive measures are an Integral part of diabetic foot care
And, don't forget the socks. Diabetic socks should have no seam around possible pressure areas such as the toes, should contain moisture wicking materials and fit smoothly
3. Dr. Michael Ramadan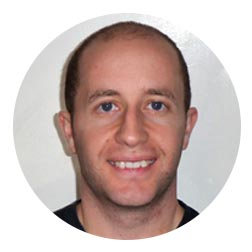 Finding the right diabetic shoe can sometimes be a daunting proposition. Personal preferences and needs come into it, but to take some of the guesswork out of it, I've compiled some basics to look for.
Firstly, it's best to look for shoes that have almost no seams, and no seams at all is preferable, as it reduces the chance for friction and blistering.
Second, shoes that are relatively light are important to reduce trip-hazards and the chance of falls.
Third, non-slip is important especially in wet conditions, otherwise slipping could lead to falls.
Fourth, they should be comfortable. Comfortable is the most important part, as if the shoe feels uncomfortable, you won't want to wear it, and then it defeats the purpose of having them.
There are all sorts of specialty stores available for diabetic shoes, but a few brands that are good to look for include:
Naot (an Israeli brand shoe that have some terrific varieties).
Ziera (A New Zealand shoe that has many different varieties including sandals).
Propet (Particularly the neoprene walker – no seams and expands if the foot swells. My personal favourite).
New Balance (Important for running/walking as the new models of New Balance have no seams and are fantastic for walking and reducing friction/pressure at the same time).
Payment will vary, but these shoes can retail for anywhere between $120-$300AU depending on what you are looking for and what store you are in. I would not recommend buying online in this case. Trying on in-store is important, even though the cost may be a little higher.
Hope that is all helpful information. Remember diabetes isn't a death sentence, it's a lifestyle change. And making small lifestyle changes can lead to a long and happy life even with diabetes.
4. Dr. Jackson McCosker, Podiatrist (BHSc MPodPrac)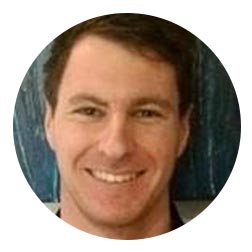 When deciding upon a shoe that is most appropriate for yourself as someone with diabetes it is important to be fitted properly by a specialist. This may be a podiatrist, orthotists, pedorthist, diabetic educator or stockist of approved diabetic footwear. When going through the fitting process a number of categories are inspected which you may not have thought of before including:
Length: Adult shoes typically range from US 6 –US 22. Are your feet the same size?
Width: Shoes can be categorized as AA (very narrow) to 6E (extra wide).
Depth: A deep shoe may reduce friction on the skin but also allow for orthotics if required.
Fixation: How are the shoes kept on your feet? The most appropriate shoes should really have laces but other health conditions or
pathologies may limit your ability to tie laces and therefore other types may be required such as; elastic lacing, Velcro straps or buckles.
Materials: The material of shoes and where the seams are placed or if there are any seams at all can be an important factor. For people with allergies, toe or foot deformities picking particular materials or modifying the shoe may be appropriate.
Sole: The sole of the shoe should be stiff through the mid-foot and flexible at the toes most of the time some people do require rocker bottom soles or other adjustments depending on their situation.
As you can see there are many variable that need to be addressed when picking a shoe as someone with diabetes. Most shoes should be paired with a specialty insole or orthotic as well as appropriate socks for be results. Most commercially available and appropriate shoes will not be less than $160 and custom made shoes may reach as high as $1000, however, this should not be a deterrent to people as funding may be made available through a number of channels to reduce out of pocket costs and an investment in your shoes now may save a toe or three in the future.
Finally, when choosing shoes that are most appropriate it is important to have an open mind. You are buying these shoes because you have a medical condition as such it may be a requirement to allow for some fashion consciousness go and pick a shoe that will help maintain or improve your quality of life.
5. Dr. Trevor D Prior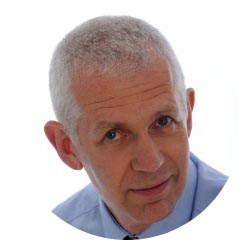 Determining the right shoe for a person with diabetes very much depends upon the absence of presence of complications (reduced sensation or blood supply) and deformity. If the glycaemic control is good, there is no altered sensation or blood supply and no deformity then no specific precautions are required although we would always recommend appropriately fitting, shaped and supportive shoes with an adjustable strap or lace.
In the presence of deformity such as bunions and hammertoes, it will be important to have shoes with extra depth with a soft upper and a trainer would be good example. Shoes with stiff uppers should be avoided.
Identifying the presence of reduced sensation or blood supply is key which is why it is important for people with diabetes to have yearly foot checks. When complications do develop then having shoes with extra depth to accommodate deformity and potentially insoles to help spread load will be of benefit.
There are commercially available shoes that are suitable in these instances and generally, they cost in the region of £100. However, as there may be specific requirements for each individual, it is sensible that they seek the opinion of a podiatrist to ensure the best choice.
Once an ulcer has occurred, then it is key that this is dealt with immediately to allow healing and prevent infection. However, there is now a significant risk of further / subsequent ulceration and there is evidence that specialist footwear (which may need to be individually made for the person depending on the degree of deformity of the foot) helps to reduce the risk of recurrent ulceration. This may include insoles made specifically for the individual foot and adaptations of the sole of the shoe (i.e. a rocker sole).
However, whichever shoes are worn, the evidence is also clear that the success of the shoe is determined by the length of time the shoes are worn. In other words, simply wearing them for a couple of hours a day is not sufficient as there is no protection for the rest of the day.
Reference:
Bus SA et al, Footwear and offloading interventions to prevent and heal foot ulcers and reduce plantar pressure in patients with diabetes: a systematic review, Diabetes Metab Res Rev, 2015; 32(Suppl. 1):99-118
6. Dr. David Mill, B.Sc (hons) Pod Med, HCPC registered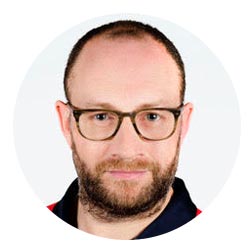 Here are a few guidelines for helping people to buy appropriate footwear.
Always go to a reputable shop where the assistants are trained and can help you to choose the right type of footwear.
Go shoe shopping in the afternoon when your feet are slightly larger – your feet increase in size slightly during the course of the day.
Choose a shoe that has laces, velcro fastenings or adjustable straps to ensure the shoe will stay on your feet. This is particularly important if you have neuropathy ( numbness) in your feet caused by your diabetes.
Ensure that the shoe is the correct size ( have your feet measured if possible), paying attention to the shape of the shoe to make sure it is wide enough across the balls of your feet and also in the toe box area so there is no pressure from your shoes on your toes.
Make sure the shoe is deep enough to accommodate your foot and allow for the addition of an insole which may be prescribed to you to help protect your feet and redistribute pressure evenly.
Feel the inside of the shoe – looking for any seams. Diabetics should always ensure there are no seams inside the shoe which could cause pressure and rubbing of the skin and toes.
Check there is a good thick, light weight, shock absorbing sole to the shoe with grips to prevent sliding when wet.
Always buy soft leather shoes that will protect the feet, allow them to breathe but not cause trauma to the feet.
Try the shoes on and walk around the shop in them, checking the heel does not slip in and out of the shoe while walking, check with your fingers if the toes are pushing hard against the top or the sides of the shoes. If they are they the shoes are too narrow and small for you.
General foot care for diabetics:
Check your feet daily looking for any cracks in the skin, grazes, cuts or changes in colour of the skin. If you do spot anything, apply a sterile dressing and attend your Podiatrist or practice nurse the same day to have it checked out.
Wash your feet daily with warm water and a mild soap and dry properly, especially between the toes. This will help to reduce the spread of athlete's foot infections.
Apply a good moisturiser daily to the feet, paying particular attention to around the heels. Do not put moisturiser between the toes.
Check your socks and shoes daily for any objects which could cause damage to your feet and check the soles of your shoes also for anything which may be sticking through the sole.
Cut and file your nails straight across on a regular basis. if you have difficulty n reaching or seeing your feet, attend a Qualified Podiatrist who can help you with this
Ensure you attend your podiatrist for a Diabetes Foot Assessment for them to record your diabetes foot risk category and keep you informed of any subtle changes which may be occurring as a result of your diabetes.
If you spot any problem with your feet, don't leave it. Seek medical help as soon as possible.
7. Dr. Eliezer Eisenberger, AACFAS, DABPM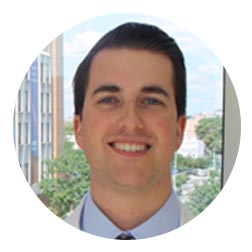 The diagnosis of diabetes will necessitate many lifestyle changes among which is the selection of appropriate shoes. There are many expensive options labeled as "diabetic specialty shoes", however, these are not necessarily better for you than some of the regular shoes you may come across at a local shoe store. When purchasing shoes I regularly advise my patients to focus on four pointers.
The base of the shoe should be neither firm or soft but rather somewhere in between.
The lining of the shoe must be soft and able to accommodate any foot deformities such as hammertoes. This is important for the prevention of foot ulcers.
Always purchase shoes with laces or Velcro closure, 'slip on' shoes are not recommended.
When flexing the shoe with your hands, the break point should be in the area where your toes would normally bend, not in the middle or rear of the shoe.
Lastly, shoes should be alternated daily and discarded after 1 year of regular use even without significant signs of wear. Of course, individual walking and lifestyle habits can affect this.
8. Dr. William Duke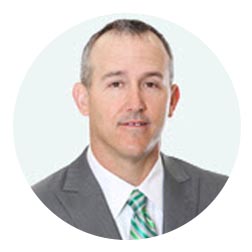 Finding that perfect fitting shoe can be extremely difficult for anyone but when you add the myriad of symptoms and concerns that affect diabetic patients the ability to find high quality and properly fitting shoe gear becomes even more difficult and problematic. I would like to offer some basic tips for solving this common problem.
First, save shoe shopping until later in the day. As the day progresses our feet and ankles swell. Even though a shoe fits well in the morning it may be overly snug and uncomfortable by afternoon because of the normal swelling that occurs.
Second, ask for help! Get a worker's opinion. Have them assess your shoes for appropriate sizing.
Third, wiggle your toes. With your shoes on you should be able to wiggle your toes and make sure that no internal seams are irritating your toes. There should be enough room in the toe box to allow for motion of your toes.
Finally, and probably the most important, is to have your feet evaluated by a podiatrist. A podiatrist can evaluate your foot structure and assess range of motion of your toes and feet to help you select proper shoe gear. There are literally hundreds to thousands of different types and styles of shoes and many are not likely to be right for you. Additionally, most insurance companies, including Medicare, offer financial assistance for diabetic patients who need new shoes.
9. Dr. Nikita Sahadew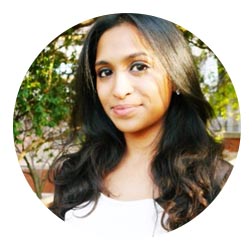 Footwear choices can be just as important to Diabetic patients as taking their medication. Both the high and low-risk diabetic foot require special attention when considering footwear. For the low-risk diabetic foot with no dermal, vascular, neurological or orthopedic complications, a well-fitting, and good quality sports shoes will be appropriate.
Before purchasing shoes for the low-risk diabetic foot consider the following:
The diabetic foot often changes shape and size, have your foot sized by both length and width to ensure you purchase footwear that will not cause the development of any unwanted pressure areas.
Choose footwear with adjustable fastening such as Velcro straps or laces which will allow you to expand the inners and provide extra space required in the event of swelling.
Footwear with a closed and secure heel cup or strap allows the user more stable footing during the gait cycle.
Uppers made of breathable material is always an excellent choice in warmer climates to prevent maceration and fungal infections.
In cooler climates, consider the space required to accommodate both your feet and the socks to be used.
Either specialized diabetic socks or white cotton socks are preferred as they serve as an early warning mechanism to alert patients to the development of lacerations, abrasion or open wounds that might occur on the foot.
If the patient has been diagnosed with a high-risk foot (presenting with corns, callus, ulcerations, bony changes etc.), the individual offloading and mobility needs should be determined by a practitioner after a thorough diabetic foot examination. Specialized prescription devices and footwear modifications such as Rocker bottom soles are often then considered.
PS: With regard to prices of diabetic footwear, they are different in each country. Here in South Africa, an appropriate pair of sports shoes suitable for the low-risk diabetic foot costs +/- 2000 SAR while specialized diabetic shoes can go for up to 6000 SAR.
10. Dr. Tyson E. Franklin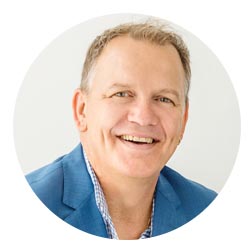 When it comes to selecting diabetic footwear there are some keys areas to consider:
Firstly, you should run your hand inside of the upper of the shoe to make sure there are no faults in the stitching. Even the best brands have faults. This usually occurs in areas where there are multiple layers of different materials stitched to one another. The toe area is a common spot for faults to occur, but also in areas where manufacturers are adding a pattern or their logo.
It's rare for this to occur with specialised diabetic shoes, because they normally use one full piece of upper material to avoid stitching faults, but it is a real concern with other manufactures, especially the cheaper brands.
Secondly make sure the toe box is roomy and there is no pressure on the toes. If you have decreased sensation, make sure your footwear if fitted by a well trained footwear fitter. Also make sure the shoes are not too big in the toe box area as this will cause clawing of the toes, as the toes try to grip to the front of the shoe.
Thirdly, if you have a high instep you may want to modify your lacing technique. There's no rule that says you must use every hole when doing up your laces. As an alternative wear shoes with velcro, as they can be easily adjusted as your feet swell throughout the day.
Finally, the outsole of your shoes is very important, especially if you have loss of sensation and any associated balance issues. A flared, or wider outsole will always give you more stability. Also make sure you buy footwear that are specific to the activity you're doing. For example, if you love playing tennis, make sure you wear tennis shoes, not runners and visa versa.
One more tip worth mentioning, your socks as just as important as your footwear. Once again you must check the stitching in the toe area. Ideally look for seamless or diabetic socks.
11. Dr. Dennis M. Timko
Tips to find good diabetic shoes:
1. Check out who provides or manufactures the shoes. I've used Drcomfort and Safestep. There are many more but these are the 2 I've used in my 14+ year of practice. Some New Balance stores will also provide them but may ask for money up front even though you use your insurance. Patients can look on their web sites and search for retailers that provide those shoes.
2. Diabetic shoes are basically the same as a $100+ range tennis shoe. It basically has to contain a heel counter (can't be open heel), no seams on the inner parts of the shoes that might cause irritation or blisters, and room for an insole.
3. After you find a retailer that has an account with a shoe distributor you will have to contact them to make sure they accept their insurance.
4. If the patient has Medicare type of insurance and are a diabetic that is currently being treated by doctor for their disease and they must meet certain criteria to be eligible for diabetic shoes. Some of the criteria include: hammer toes, bunions, calluses, corns, previous history of ulcerations, amputations of toes or part of foot, poor circulation, severe neuropathy, etc. Patients must have at lease 1-2 of these criteria to be eligible for diabetic shoes if they want it paid for by their insurance.
5. Patient must visit 2 different physicians prior to getting their shoes: 1. Supplier/Qualifiing physician (usually a podiatrist) 2. Certifying physician (usually their primary care physician). Patients must obtain 3 forms that are signed and dated corrected by 2 physicians. One form is the qualifying form/prescription that can be signed by there regular doctor or the doctor that is dispensing the shoes (podiatrist). Second form is the certification which can only be signed by the active doctor whom is treating the diabetes. That is usually their PCP (primary care physician) or their endocrinologist (kidney doctor). The third form is the receipt form that they sing on delivery of the shoes. All these forms must be signed within 60 days of each other or they are void and you must start over the process.
6. A very important issue that has been happening to cause issues with Medicare and audits resulting in dispensing physicians losing money on the shoes is the Certifing physicians were not properly documenting in the patient chart the reason for the diabetic shoes. Its very important the both the qualifying physician and the certifying physicians BOTH have documentation in the patients chart as to why the patient requires the shoes. Communication between the certifying and qualifying physician can be difficult due to lowering reimbursement rates and time constraints due to newer laws and regulations of the new HITECH act with Meaningful Use and MACRA and MIPS. These new regulations are costing doctors more money and TIME so that the doctors don't get hit by penalties.
7. Diabetic shoes come with 1 pair of shoes and 3 pairs of insoles. There are 2 type of insoles: standard and custom. The qualifying physician will decide which type is recommended. Custom insoles require fitting and special casting that is done at the qualifying physician office or suppliers location.
8. Cost of the shoes are based on the insurance fee schedule. If a patient does not want to use there insurance then usually a supplier will give the patient a cash pay price which is usually the same as the insurance fee schedule. The price range is usually between $350-$700. It depends if the insoles are custom or need any adjustments.
12. Dr. Chandani Gopal, Podiatrist (BTech. Pod. S.A.)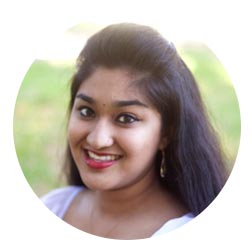 Footwear was designed with the purpose of providing the foot with protection from harsh environmental conditions and mechanical trauma. There are several footwear styles, however they can be categorised in two maincategories namely non-therapeutic (e.g. sandals, formal shoes, takkies/ sneakers) and therapeutic footwear (stock and bespoke).
"What is the right diabetic shoe for me? What characteristics should I look for in a shoe? Will my shoe protect my feet?" These are some questions you must be asking yourself as a Diabetic.
Here's some useful tips to look for when selecting the "right diabetic shoe"
Thick upper, toe box and tongue – made of thick, durable material or leather (preferred choice of material is leather because it is durable, hygienic, permeable and modulable). Protects the dorsal aspect of the foot from trauma.
Wide toe box – allows the toes to move freely in the shoe. Prevents digital deformities, nail trauma, corns/ callus and ulcers from developing.
Quarters– made of durable, hard wearing material (preferably leather). Should include eyelets for laces or another form of fixation.
Fixation – always some form of fixation is important for Diabetic footwear i.e. Velcro, laces, zips or elastics.Aids in stability and prevents the formation of minor injuries to the foot.
Stiff durable heel counter – controls ankle motion and aids in preventing ankle sprains.
Soft durable and smooth innersole – provides comfort and protection from any progressing deformities and painful lesions e.g. corns/ callus. (Commercially available or custom-made insoles, if the original inner wears away).
Thick rubber patterned outer sole – protects the plantar foot from environmental hazards and aids in superior grip during gait.
Heel height – less than 5cm high. Prevents instability and falls.
The length of the shoe should be measured by the width of a thumbs space from the longest digit to the tip of the shoe. (Place your thumb at the back of the shoe or place your thumb above the toe box to measure.)
The width and depth of the shoe should be measured by allowing the toes and the heel to sit comfortably in the toe box and posterior shoe respectively.
When wearing closed shoes, it is important to wear socks or stocking, as it protects your feet from any minor injuries, for example blisters, skin folders or ulcers.Diabetic footwear or footwear prices can vary depending on the brand, style, store and country. The amount you are willing to spend will depend on the footwear youprefer.When purchasing a shoe remember these important points andI suggest that you to evaluate your current footwear to determine its suitability for your feet.
Your feet are precious, keep them protected always!
13. Dr. Steven Arminio, DPM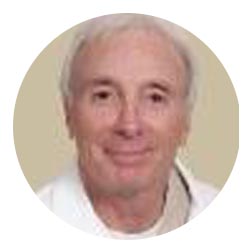 The benefits of selecting a properly fitted diabetic shoes to our ever growing diabetic population, areproving to be more important than ever before. Statistics now show that the incidence of development of diabetic foot ulcerations in those individuals using a well fitted diabetic shoe to be significantly less than those individuals using shoes purchased at standard retail outlets.
Supportive, well-constructed, properly fitted shoewear including total contact custom support devices has become a mainstay for our diabetic population. The patient is well advised to seek the advice and the care of their local podiatrist for such services. The podiatrist will, after thorough history and physical examination, sensory testing, evaluation of the patient's gait pattern and understanding of the patient's lifestyle be able to properly fit and recommend the right diabetic shoe and insert, to best serve each and every patient.
The height of the shoe over the digits (the toebox) is very important in avoiding abnormal pressure and friction on the digits. Providing for the proper length of the shoe by utilizing the measurements of the longest toe, and making sure there is adequate width of the shoe during weightbearing, are all crucial elements to be considered in the selection of the diabetic shoe.
These shoes now come in a varied assortment of styles, fabrics and can be selected with and without laces, with other options available that match the lifestyle needs of thepatient, as well as providing for an excellent environment for keeping their feet healthy.
Costs of diabetic shoes most commonly range from $65-$139, but can be more expensive depending on certain variables. Medicare however, has some assistance programs, that may depending on medical necessity and some other variables, provide for one pair of diabetic shoes per year at no or limited cost to the patient.
To find your local foot specialist, a visit to the American Podiatric Medical Association's website will be able to guide you in your search.
We also recommend you read these articles:
14. Dr. Michael Nirenberg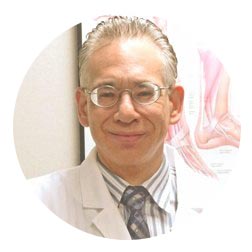 The amputation of a toe or the entire foot is a common complication for people with diabetes. As a practicing podiatrist (friendlyfootcare.com), my number one concern for my diabetic patients is preventing a serious infection or problem that could lead to an amputation. Ill-fitting or poorly-designed shoes often contribute or cause a foot problem, which in some cases ultimately leadsto loss of a toe or the foot.
For diabetics, the smallest sore, blister, or infection can quickly exacerbate to a severe problem, such as gangrene, requiring the amputation of a toe, the foot, or even the leg. Studies show that approximately one in five diabetics will suffer an amputation. However, most of these amputations are preventable, if caught early.
Diabetes often causes decreased sensation in the nerves of feet. As a result, people with diabetes may not feel a sore or infection on the bottom of their foot. In fact, many diabetics don't realize they have an infection or sore on their foot until they remove their sock and it sticks the foot (from pus). In my practice, I've had diabetic patients come to see me for sores on the bottom of their feet, and when I take an x-ray, I discover a needle or other sharp object inside their foot. Because these patients have decreased sensation, they usually don't have any pain, and as a result, are surprised to learn they've stepped on a needle or other sharp object.
Loss of sensation in diabetic feet is often due to neuropathy, which literally means, "a disease of the nerves." Neuropathy is nothing to get nervous about, but it should be taken seriously. Neuropathy affects millions of people each year, and though diabetics are primarily most affected, it also occurs in people with thyroid problems, vitamin deficiencies, alcoholism, some types of arthritis, and as a possible side-effect of chemotherapy treatment.
The right shoes provide our feet (and our entire body) with needed healthy support, while protecting our feet from the environment. Improper shoes can put our feet at risk for infection or other problems. Here are some simple tips to follow to help you choose the best shoes for your feet:
1. Size matters! Have your feet measured by a knowledgeable shoe store clerk. The shape and size of our feet change as we age—just because you were a size 9 when you were 21 years old doesn't mean you're still the same size. It's also important to have both feet measured because our feet may not be the same size.
2. Feel the inside of the shoe and choose a shoe with soft leather or made from soft materials. Make certain there are no rough spots or jagged stitches, seams, or edges inside the shoes that may rub against your feet and cause a sore or blister.
3. Try on the shoes and walk around in them. They shouldn't hurt your feet or feel tight. Make sure your toes have enough room to wiggle and move. Look for shoes that are wide in the front. No matter how fashionable, you don't want a narrow, pointed shoe that might constrict your toes.
4. Feet often swell in the heat or as we walk. Buy your shoes late in the day when your feet are at their largest. Diabetic feet need roomy shoes that will not constrict or put pressure on the feet. If you buy shoes in the morning, later in the day—when your feet swell—you may find the shoes are too small.
5. If you have a foot deformity, such as a bunion or hammertoe, you may need a custom-made shoe and should see a podiatrist.
Once you buy your shoes, continue to check your feet throughout the day for any irritations or sores. If you notice a problem, exchange the shoes for a different size or style.
As a final reminder, if you're diabetic, check your feet every day for any problems. If you find an issue, see a podiatrist promptly. With these simple shoe-buying tips you should be able to find a comfortable, sensible and safe shoe for your feet. Happy walking!
15. Dr. Alissa Zdancewicz, D.P.M, F.A.C.F. A S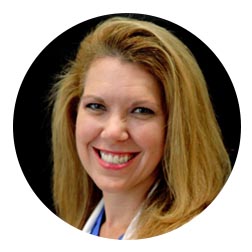 The best time of day to go shoe shopping is at the end of the day. Yes, you may have swelling in your feet at that time, but you want the shoe to fit when your foot is at its largest size. Be sure to have a professional measure both the length and the width of both feet at least once a year. Many people say, "I've worn the same size since I was 20." Well, maybe you have been buying the same size since you were 20, but that doesn't mean it still fits! In addition, people with diabetes often have neuropathy and may not be able to feel if the shoes are too tight.
A quick way to see if a shoe fits is by taking out the existing insert. You then stand on the insert with your heel aligned with the heel portion of the insert. If your toes hang over the side or if there is less than ½ inch from your longest toe to the end of the insert, then those shoes may be too small.
When choosing a style of shoes, be sure the sole is rather stiff and only flexes where your foot flexes. The toes need room to wiggle and spread even in closed toe shoes. A soft fabric over and around the toes will prevent calluses and blisters. The inner sole is just as important as the shoe. It should be soft but supportive in the arch. You may need a custom insole if you have a history of calluses, ulcers or toe amputations.
You can expect to spend anywhere from $50-$200 for a quality pair of shoes.
Here are a few other tips:
Always wear socks with shoes.
You should always wear shoes even in the house unless you are sleeping or in the shower.
Inspect the inside of your shoes each day and shake out any small pieces of gravel, mulch or other foreign objects. In my patients' shoes I have found small shells, half of a peanut, and even coins!
We also recommend you read these articles:
16. Dr. Karson Howard, PDM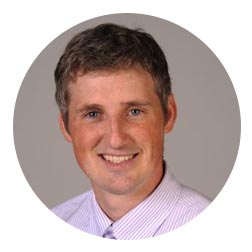 There are many brand names out there that sell diabetic shoes. Some are more well known and others not. But to me it's not as much a brand name as it is more the shoe structure that matters and the diabetic insert that goes into the shoe as well. Also important are diabetic socks.
Most actual diabetics, if under Medicare, will qualify for diabetic shoes and custom inserts. This doesn't necessarily mean than it's free, as there usually is an amount they have to pay as well based on if the patient has a secondary insurance. This ranges from $50-100, but that price includes three sets of diabetic inserts per year.
Other people aren't actually diabetic but have the same symptoms as a diabetic foot, i.e, numbness, ulcers, hammertoes, corns, and calluses. Or some are diabetic but don't have Medicare. This people will not find their insurances paying for the shoes. Thus, these patients will have to pay out of pocket. Depending on the shoes purchased and it inserts are added, this can become more expensive in a doctors office.
I'd say most diabetic shoes run about $100-150. Custom inserts made by a podiatrist probably run $500 for the three pairs. In this case where it's not covered, I'd recommend a non custom diabetic insert which would probably be around $25-75.
The best shoes have extra depth for toes and can range to extra wide in the width. When measuring with a brannick device, it's important to also measure the width of the foot to get the correct shoe.
Since many shoes are "diabetic shoes" I tend to have found the ones that patients don't return after dispensed are the ones that have a deep toe box, i.e, extra depth, no heels, not tight. The shoes should also have a solid heel cup, stiff soled shoes and minimal torque, like when you ring a towel.
In the end, a diabetic should have their feet checked by their diabetic doctor and a podiatrist once a year, even if they can't or don't need diabetic shoes. Even the shoes aren't a get out of jail free card when it comes to preventing all complications that come with the diabetic foot. Properly evaluated feet and education are also key to helping the diabetic stay clear of ulcerations and amputations.
17. Dr. Hamid R. Arabshahi, DPM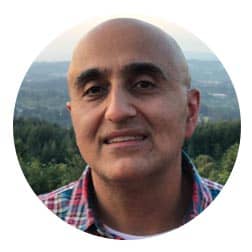 Diabetic shoes need to have supportive shank, outsole must be non-skid, and relatively thick to provide maximum protection and support. The insole of the shoes must be removable so that custom molded orthotics could fit in the shoe. Toe box must be wide, at least 4E, with some needing 6E. The shoe must be flexible at the level of the forefoot to provide flexibility at the level of the forefoot where the toe joint are (MPJ level).
The length of the shoe must be determined by the proper measuring of the sales clerk. Patient should NOT buy a larger shoe for better fitting, instead wider shoe with proper size is the most appropriate. In case the patient has hammertoe or bunion deformity, the top cover of the shoe must be stretchable.
Majority of insurances cover the cost of the diabetic shoes if the order is written by their Podiatrist and approved by their PCP.
18. Dr. Ejiro Isiorho, DPM, FACFAOM, AACFAS, PC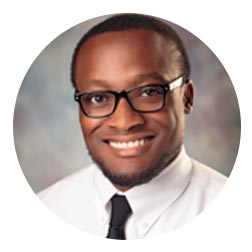 What to look for with a diabetic shoe first of all timing is important.
Have both feet measured in the afternoon when your feet are going to be their largest due to swelling and gravity.
Diabetics should want shoes with a wide toe box (think of your big to your little toe) tall toe box.
Then you should also get accomodative inserts (soft type) for your shoe.
After diabetics get fit for their shoes it is important to look for "hot spots" areas that there is redness after taking off your shoes.
Most diabetics can actually have their MD/DO enroll them in the Medicare Therapeutic Shoes and Inserts programme, which helps keeps costs to a minimum.
19. Dr. Amanda Westfall, DPM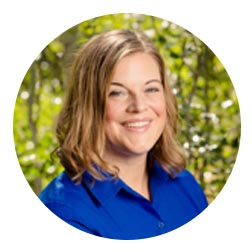 We recommend diabetic patients with any circulation problems or neuropathy get fit for diabetic shoes and insoles with an orthotist.
For a diabetic patient without peripheral vascular disease or peripheral neuropathy, shoes should fit well. The liner can be pulled out of the shoe and they can stand on it to make sure no part of their foot is hanging over the shoe liner. This indicates that the shoe will fit well. It is important to have a shoe that fits in width and depth to prevent rubbing which can lead to blisters or sores on the feet. If the shoe is tight or rubbing at the time of trying it on, it isn't going to work later. We shouldn't have to break in our shoes. The shoe should also have cushion and support for walking.
Conclusion:
We hope that the comments shared by our experts has given you more confidence for wanting to go out and looking for the right pair of shoes you can come home with. Looking for the right diabetic shoes can seem daunting and like a long process, however, if you make a list of the common tips given here, your journey can be more rewarding and less challenging. Please share with us your comments on how you have, in the past, looked for the right shoes and what are the things that you found useful in your search.