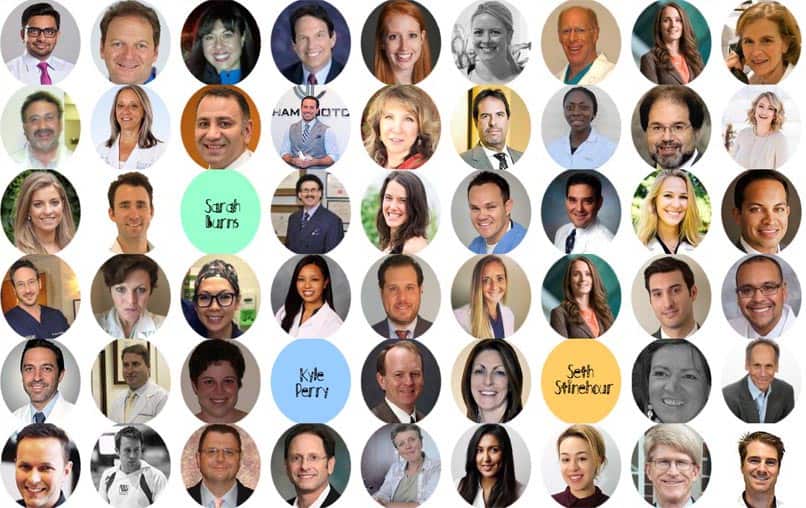 Here is exactly what we asked our panel of experts:
What tips would you give to someone who is newly diagnosed?
Why do you think a lot of people ignore their foot care when it comes to diabetes?
[accordions id="5498"]
Featured Answer
Dr. Ira H. Kraus, President, American Podiatric Medical Association
A1: The most important tip I would give to anyone newly diagnosed with diabetes is to include a podiatrist in your care team. That may seem like a self-serving tip! But independent studies show that when a podiatrist is involved in caring for a person with diabetes, that person's risk of hospitalization and diabetes-related amputations goes down dramatically. Seeing a podiatrist once a year can help you prevent diabetic ulcers, and if you do develop an ulcer, seeing a podiatrist can help reduce the risk of amputation by up to 80 percent.
I would also suggest that people newly diagnosed with diabetes simply pay close attention to their feet. Prevention can be the key. Watch your feet daily for any changes, and if you see something that concerns you, get in to see your podiatrist as soon as possible!
A2: A diabetes diagnosis can be overwhelming. It comes with a lot of lifestyle changes and a lot of concerns. Our feet are literally the furthest things from our minds, so it's not surprising that many people overlook them as they're growing accustomed to living with diabetes. Also, many people don't understand the serious complications diabetes can cause in the feet, and by the time they realize there's a problem, it is a significant problem. People do not realize that simple things that they have been living with for years like: dry skin, athletes foot, skin fissures or calluses can lead to serious complications.
The good news is that those small steps of examining your feet once a day and seeing a podiatrist once a year for a checkup can really help to prevent some of the more serious complications of diabetes.
47. Dr. Kenneth J. Donovan, DPM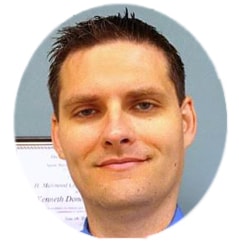 A1: The reason diabetic patients have foot problems, has to do with improper blood sugar control. Excessive sugar in the blood causes nerve damage (ie Diabetic Neuropathy). This can lead to numbness in the feet, excessive dry skin, and poor circulation. So my number one tip would be to keep your blood sugar in check. However, for patients that already have symptoms of diabetic neuropathy, I recommend daily foot inspections to check for blisters. It is important to moisturize the feet daily (but keep between the toes dry). Lastly patients should wear proper fitting shoes and regularly see their podiatrist for routine check ups.
A2: I think a lot of people don't realize how serious diabetes considering its the 8th leading cause of death worldwide. Digging deeper, ⅔ of diabetics have peripheral neuropathy with 25% of those patients ending up with a foot ulcer at some point in their lifetime. Half of those patients will require hospitalization and half of those patients will require an amputation. The media also does a poor job of educating the public about the disease. We are all aware of cancer awareness months with their various colored ribbons, but if your diabetic and have had an amputation, your 5 year survival rate is less than those patients with breast and prostate cancer. So everyone make sure you take good care of your foot.
Disclaimer: The views and opinions expressed in this article are those of the contributors and do not necessarily reflect the official policy or position of TheDiabetesCouncil.com.
TheDiabetesCouncil Article | Reviewed by Dr. Christine Traxler MD on June 03, 2020