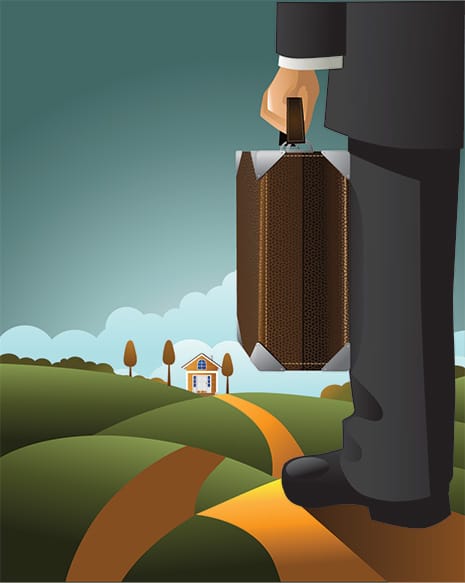 You may be wondering what you should take with you when you leave the house when you have diabetes. After all, you want to be prepared for anything, and have everything that you might need for your diabetes in case of an emergency. In this article, we will look at what you should take with you when you leave home for several hours, or for a few nights sleepover somewhere.

Some people with Type 2 Diabetes, who managed it with diet and exercise alone, may not have anything to take with them. They may need to plan for healthy meals, and regular physical activity while they are away.
If you have Pre-Diabetes, or Type 2 Diabetes, and you don't take medications or check your blood sugars, then it's business as usual for the most part.
For others with Type 2 Diabetes who must take a pill and check their blood sugars regularly, they will have more to pack. Those with Type 1 Diabetes or Type 2 Diabetes who take insulin will have even more to pack, and those with Type 1 or Type 2 Diabetes who have an insulin pump, and a Continuous Glucose Monitor (CGM) will have the most preparation to do to make sure that they have everything they need when they go off on a short trip.
It could be just leaving the house for a few hours, or going somewhere for a few days. Either way, those with Type 1 diabetes on an insulin pump, who have a CGM have the most planning and preparation to do, and the most supplies to pack, even for a short trip out.
Let's break it down as to what each diabetes scenario might mean, as far as what you need to bring with you to be prepared for anything.
I suggest reading the following articles:
Christy and the music festival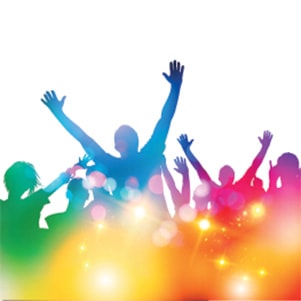 Christy wanted to go to a popular American Music Festival in the North Carolina Mountains that was about a five-hour drive from her house in Mt. Pleasant, SC. She needed a list of things to pack along with the usual camping supplies. Christy has a Medtronic insulin pump, and a CGM. She wanted to camp at the festival for two nights. She would have to do a lot of walking, up and down a mountainous terrain, and she would have likely needed to adjust her basal rates, and maybe even bolus rates of insulin based on her new activity.
Christy made an appointment with her Certified Diabetes Educator to discuss adjusting her pump settings. She got her prescriptions copied to carry with her, and the company gave her a travel pump as a spare, in case of pump malfunction. Christy needed a list of what to take with her as far as her diabetes supplies, so that she kept her expensive insulin safe, and didn't lose anything or have anything destroyed by the elements.
We decided to come up with a list that can help Christy, and others with diabetes, to prepare for short trips out, so that they can have fun along with everyone else. Sure, there's more planning, and packing to do since there's more to think about when you have diabetes. But careful planning on Christy's part would ensure she has a great music festival experience. Wherever you are headed with diabetes, just be prepared to stay safe, and have fun.
What you take with you depends on how long you will be gone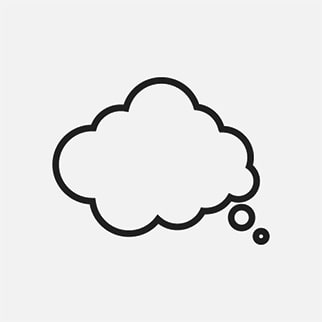 If you are just going out for a short trip to the store, and anticipate been gone from the house for just a few hours, you will still need to pack a bag of your diabetes supplies to take along. You may not need them, but you should always have them with you in case you need them.
For  stays longer than a couple of days, such as vacations or long haul trips, where you may need more supplies, please refer to our article on Traveling with Diabetes. If you are interested in getting travel insurance before you travel with diabetes, check out our article here, Diabetes Travel Insurance Guide.
Diabetes short trip travel check list: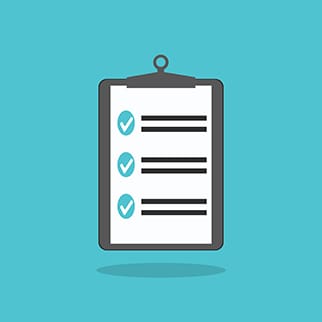 You will need to organize your diabetes supplies, and one of the best ways to do that is to get a diabetes travel kit, and an insulin cooler so that you can safely store your insulin on short trips. It's also a good idea to have a First Aid Kit.
To help you get ready to go, here is a checklist for packing for your short trips out:
Extra diabetes pills
Extra Insulin vials or extra insulin pens (if you use pens when you go out, just take those)
Other injectable diabetes medications
Extra syringes for drawing up insulin from a vial
Glucose meter and extra glucose meter if possible
Extra batteries for glucometer
Extra lancets
2 lancet devices (in case one breaks)
Fast-acting carbohydrates, such as glucose gel or glucose tablets
15-gram carbohydrate snacks (complex carbohydrates, such as wheat crackers)
Protein foods (such as peanut butter)
Medical identification (wallet card, medical ID bracelet, necklace, or other medical ID jewelry
Ketone test strips if you use them
Glucagon emergency kit (s) – at least two kits is a good idea if possible
Other medications as needed for other chronic and acute conditions (i.e. blood pressure medication, heart medication, cold medication)
Copies of prescriptions for medications and durable medical equipment, such as CGMs or insulin pumps
Small cooler with gel cooler packs for drinks
Nice to have:
Army medic belt pouch
2 medium, and 1 large Frio cooling sleeves for insulin pens if needed
A dry bag to keep things safe from moisture (zip locks work fine)
Specially designed backpack for diabetes if going hiking, or to festivals
Specially designed diabetes kit for travel
Frio pack to keep insulin cool
Frio pack to keep an insulin pump cool if needed
Some other great tips include to carry extra Frio insulin coolers. That way, one can dry out while the other is in use. They usually last for three to five days, and they should be kept somewhere where air can flow around them, because they use evaporation to keep insulin cold.
Diabetes supplies to take for festivals and camping
Backpack with a drawstring
Water bottle, with pouch for belt
Belt pouches for diabetes supplies
PacSafe Exo Mesh Bag Lock for security at music festivals (it's roomy, and locks up diabetes supplies, computers, cameras all in one) 4
When travelling with others, let them help you carry some of your supplies. Store emergency and extra equipment separately from your main diabetes supplies. This way, if one set of supplies is lost, you have another set ready separately to utilize.
If you are by yourself, keep your main diabetes supplies on you, with a Frio wallet in a mesh pocket, and keep another set of diabetes supplies in a diabetes organizing case.
When you're there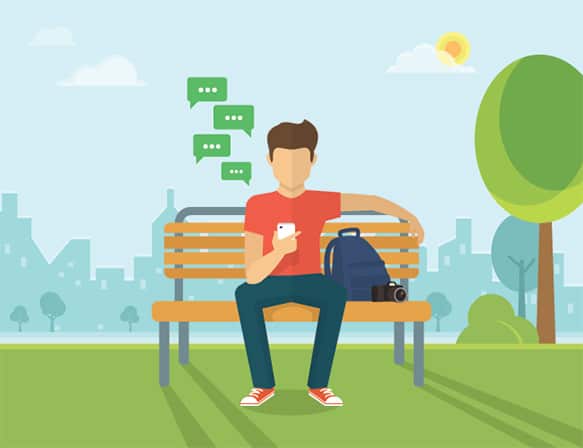 When you are on your short trip, try to stick with your usual routine and diabetes regimen as much as possible. Try to take your medications, and eat your meals around the same time as usual. Incorporate activity into your day when away, by enjoying walking in a nearby town, or hit a local park.
Medical and other IDs
You should never leave the house without your Medical Identification. Most people have a Medical Identification card that indicates to others about their diabetes, the type, and the medications they are taking. They may also wear a bracelet that says, "Type 1 Diabetes," on their right wrist.
It could be a necklace that you wear around your neck. It could even be a tattoo that you have placed on your chest, near your heart, where emergency medical personnel will see it, or on your neck, near your carotid artery, where EMS will check for a pulse.
If it's a tattoo, or a piece of jewelry that you wear, it should be in a legible font that is easy to read. It shouldn't be cursive, or have curvy letters that are hard to read. Some medical identifications will signal to the EMS that the person takes insulin.
Phone apps are available that display a medical alert across the phone when EMS tries to activate it. Emergency personnel are aware of these apps which can be readily seen on the home screen of people's phones. Consult your cell phone manual to find out how to set a medical alert, or search your App Store. Whether an adult or a child, everyone with type 1 diabetes should get a medic alert bracelet before they head out on a trip. You never know what circumstances you might find yourself in, and it provides extra protection in case of an emergency.
You never know when a day out might turn in to a trip to the hospital when you have diabetes, so it's best to be prepared for anything.  
Emergency contact names
It's a good idea to always have all your important telephone and fax numbers with you. This includes emergency contact names and telephone numbers with you in a wallet, or in a case where you keep any diabetes supplies. This will make your life easier if you lose your medications, your glucometer or insulin pump stops working while you are away, or when you lose your glasses.
In addition, if you use online portals to access your health information and message your doctor from your cell phone, tablet, or computer, then you will need to take the website username and password information with you. It's a good idea to keep it with the other phone numbers, fax numbers, and information for your providers.
Numbers to keep on your list:
Endocrinologist, if you have one
Certified Diabetes Educator or Registered Dietician if you have one
Pharmacist
Durable medical equipment provider
Insulin pump and/or Continuous Glucose Monitor (CGM) provider
Insurance company numbers
Numbers for needed community resources, such as meals-on-wheels, or senior centers, DSS, or other emergency medication sources
Any other providers that you have, such as:
Podiatrists
Nephrologists
Cardiologists
Neurologists
Dentist
Eye doctor, or ophthalmologist, optometrist (a copy of your prescription, in case you lose your glasses)
You should also consider keeping the numbers of your family member, spouse, children or friend who you would like to be contacted in any event. The emergency crew are instructed to call a relative or the emergency contact when they encounter such events.
Printed list of all your medications, and your allergies
Make sure to include the list of all your medications, and any allergies that you have to medications. This can come in handy in case of an emergency. A copy of your most recent medical history and physical can also save you some time in an emergency. You can hand emergency personnel, or hospital admitting staff your paperwork, and let them know that everything is current. Make sure to look over it, and make sure that it is truly current information.
Diabetes blood sugar, food, and activity log
Most people with diabetes who manage their diabetes well keep an ongoing log of their blood sugars, foods that they eat, and activity that they do. This helps them to keep track of diabetes management, and if they need to make any adjustments to it. This may be accomplished by a FitBit, or by a phone App, such as MyFitnessPal, or GlucoseBuddy.
Medications
Take enough medication to make it through a few weeks, even if you will only be gone for a day or two. Natural disasters happen all the time, and you could get stuck in a hurricane or flood situation, house fire situation, or lose your medications. Any number of things could happen that could separate you from your diabetes medication, so you would want to be prepared.
Take copies of your prescriptions, and keep them with all of your diabetes supplies, in case you need them. Keep your medications in the pill bottle that they came in from the pharmacy, and out of reach of young children when you travel. You will also want to protect your medications from extreme heat or cold, and sunlight.
If you take GLP-1 injections for your diabetes, such as Victoza, Bidureon, or Byetta, then you should also protect those medications from the elements. Take any alcohol pads, sharps containers, and bandages that you may need to give yourself an injection while you are away.
Insulin if you are taking it
If you take insulin, either by injection, insulin pen, via an insulin pump, or via a hand-held inhaler intranasally, you will want to make sure that you take extra insulin in case of an emergency, such as isolation from a snow storm. Generally, two weeks worth of insulin, along with copies of your insulin prescriptions, and extra insulin injection supplies, insulin pens, insulin pump sets, or inhaler cartridges for intranasal Afrezza will be needed. Your doctor can give you prescriptions to account for trip insulin, and for short trips out and emergency supplies.
If you take a combination of short and long-acting insulin, make sure that you have ample supply of both kinds, with extra of each, so that you don't get caught short. This goes for short trips of a day or two, as well as longer trips. Take spare insulin pens, and spare insulin syringes, if you draw up your insulin. Keep it from elements, and from freezing in coolers. Frozen insulin must be discarded. An insulin cooling storage wallet may be just the trick for travelling on short trips.
In a severe emergency, such as a fire or a flood, where all insulin is lost, having your prescriptions can help you get your medications refilled promptly, or pick up ReliOn insulin from Walmart,  in severe emergencies where you can't fill your prescriptions.
Glucagon emergency kit
If your doctor has ordered a glucagon emergency kit for you to use in the case of a severe low blood sugar, make sure you take it everywhere with you. In case you are too confused from a low, it's good to have a buddy with you who knows how to administer it if you pass out.
Glucose meter
Carry your glucose meter in your diabetes organizer case, with all the lancets, a lancet device, and extra lancet device for good measure, a bottle of blood glucose strips, and an extra bottle for an emergency or sick day. Extra batteries are a must.
It's also a good idea to carry a back-up glucometer, in case the one you have malfunctions. Other things to carry are alcohol pads, a sharps container, and cotton balls or cotton pads.
Keep your glucose meter and supplies close to you. Often, a back pack is a good choice. This way, things don't get lost or stolen. If you lose your meter while you are away, it gets broken or malfunctions, Walmart also carries the Relion Brand of blood glucose meters, with the whole set-up around $25.
Keep meters, test strips, out of direct sunlight.
Glucose tablets/low carb snack
Always carry 15 gram quick-acting carbohydrates with you to treat a potential low blood sugar. You could carry glucose tablets, peppermints, lifesavers, gummy bears, or other hard candies in your pocket. Other good choices are juice boxes, the extra small cans (6 oz) of regular (not diet) soda, gel packets, or gel icing packets.
Low carbohydrate snacks to include may be 15-gram carbohydrate protein bars, small, whole fruits, popcorn, boiled eggs, vegetable sticks and yogurt dip, whole grain crackers and peanut butter. You can get much more creative with your snacking. Use the little snack zip-lock bags that hold just the right amount for a snack, and pack your snacks ahead of time, in individual snack bags with the appropriate amounts of carbohydrates. Pack extra snacks in case you get held up in traffic, or due to a natural disaster.
Some other snacks that are good to take with you when you leave home are:
trail mix
granola bars
nuts
dried fruits
cheeses
Water and beverages
Pack a cooler with plenty of water, in case of a high blood sugar. Also include other low carbohydrate, and higher carbohydrate beverages (keep the regular sodas and juices in case of a low blood sugar).
Additional supplies for people with Type 1 Diabetes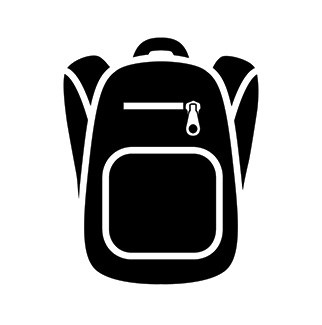 People with Type 1 Diabetes sometimes must test their ketones. This is done using a paper test strip dipped into urine. The test strip will show low, moderate, or high ketone levels, which is indicative of spilling ketones in the urine. This is important due to spilling ketones in the urine can lead to a diabetic emergency, DKA, or Diabetic Ketoacidosis.
A T1D may test ketones when blood sugars are high, usually over 240 mg/dL or so. Consult with your doctor if you are unsure when to test for ketones. A reading of moderate or high should be called to your doctor or healthcare provider, and a low ketone level should be monitored every four hours for an increase from low to moderate or high, or for increasing blood sugars. If ketones increase, you should notify your doctor.
Continuous Glucose Monitor (CGM) supplies
If you use a CGM, you will need extra batteries and extra sensors.
Insulin pump supplies
Pump users have an extra list of items to take on any trip out, whether for a few hours, or a couple of days. In addition to the list provided above, pumpers should take:
Extra insulin pump batteries
Extra infusion sets
Extra infusion set inserters
Extra insulin for the pump
Extra cartridges
Extra occlusive dressings to cover pump site
Extra antibacterial prep pads
Antibiotic cream
Alternate basal insulin and regular insulin in case of pump failure if no back up pump is supplied (long acting pens, or vials and syringes- ask your doctor for your dosage)
Back-up insulin pump (call your company to request one for any trip)
Extra tape, alcohol, and cleansing wipes
Copy of all insulin pump settings in a card in your wallet
If you cross a time zone on a short trip in the car, adjust insulin pump settings gradually, and consult with your CDE or doctor
Miscellaneous diabetes supplies
You should also carry an emergency first aid kit anytime you leave the house. You can pack one for your car. Be sure to include things that you would need, including items for a sick day box. You could even take a sick day box that you prepared with you. That way, you would have everything that you may need if you have a viral illness, or need to treat yourself for cold symptoms, diarrhea, or other medical illnesses that can affect blood sugars, and cause them to rise.
Be sure to include:
Antiseptic cream
Medication for diarrhea
Medication for constipation
Sugar- free cold medication
Icepacks
A thermometer
Acetaminophen or ibuprofen, naproxen for pain (whatever your doctor lets you take)
Acid reflux medication
While you are there
Avoid alcohol due to dehydration, and initial high blood sugars, with an increased risk for low blood sugars up to forty-eight hours after drinking. If you drink, keep alcohol consumption to one to two drinks, and always with food.
Heat
Dehydration can be a serious problem, whether or not you have T1D, as it may lower your blood sugar levels due to the heat. Make sure to carry water with you at all times, even when going to the beach or pool for the day.
Most experts recommend drinking at least eight 8-oz. glasses of water a day in order to avoid problems. Insulin can be absorbed more rapidly in warmer climates, so if you are going where it's warm, adjust your insulin doses by speaking with your doctor. 5
Going places with children with Type 1 Diabetes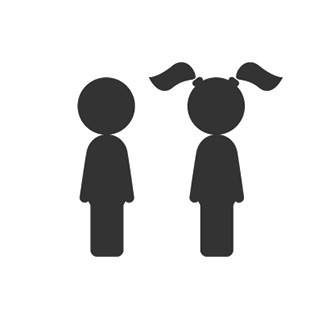 When children with Type 1 Diabetes are out of the house on excursions, such as camping with scout troops and the like, it means extra preparation for parents, including training the troop leaders and other children for what to do in the case of a diabetes emergency.
Low or high blood sugars can and do happen with children with Type 1 Diabetes, and being prepared can mean the difference between a good trip, and a hospitalization.
Always have plenty of water on hand to deal with high blood sugars. Prevent children from becoming dehydrated, which can precipitate higher blood sugars. If you are hiking, you may need water purification tablets to make sure there is enough clean water to get through the camping or hiking experience with children with diabetes.
Protect insulin in a Frio cooler, stored in the middle of the backpack to protect it from heat and sun. Have your child carry one set of diabetes supplies, and an adult carry the other set. Taking enough pump batteries, supplies, and a back-up pump is important. If no back-up pump is available, get insulin pens from your doctor for back-up.
After a day of hiking, be sure to check your child's blood sugar in the middle of the night. They may be prone to more nighttime lows if they have had extra energy expenditure. When camping out, keep the blood glucose meter inside the sleeping bag to keep it warm, so that it will not get too cold, and will be more accurate. Check your child's blood sugar often.
If you are travelling with children to amusement parks, take into account long waits to ride, and consider purchasing a fast pass. Consider packing lunches when healthy foods aren't available in amusement parks. Kids can crash hard after playing and swimming at water parks, running around amusement parks. Keep plenty of quick carbohydrates, and plenty of extra snacks, and talk with your child's doctor about decreasing insulin doses.
Most parks have guest relations offices, and they can help you plan your day, by providing maps, meal suggestions and reservations, fast passes or even handicapped passes that let you go to the front of the line. Keep some dry bags, such as liter sized zip locks, to keep things dry, and test, test, test. 6,7
Over to you
If you have diabetes, leaving the house may not be just a simple stepping out. For you, it means planning and preparation to overcome any emergencies and to treat any highs or lows. We have done our best to cover the most essentials of the things you will need to bring with you on your day out, whether a quick run to the groceries or a day long adventure at a waterpark. How do you prepare for when you leave the house? What are your essentials that you must have with you when you are out? Do you have any more tips to help others when they leave the house for the day or short trips?
Let us know in the comment box below.
TheDiabetesCouncil Article | Reviewed by Dr. Christine Traxler MD on September 08, 2018