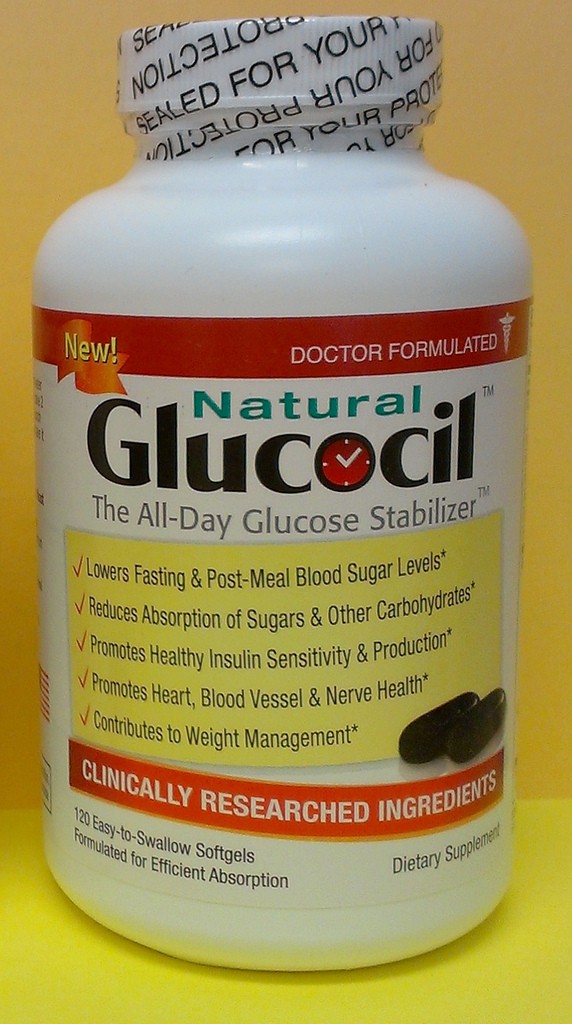 Many products have recently come on the internet for sale, claiming to cure diabetes. Glucocil, being one, came under FDA scrutiny. In 2013, the company that makes Glucocil, Neuliven Health, received a letter from the FDA, which is documented online as part of public record on FDA's website. It was directed to Dr. Zhong, the head of the company, Neuliven Health.
Further to the letter, on February 17, 2016, the FDA released a document, "Questions and Answers: FDA alerts companies to stop the illegal sale of products claiming to treat diabetes." The full document can be found here: https://www.fda.gov/ForConsumers/ProtectYourself/HealthFraud/ucm359553.htm#Q1
Why should you be concerned about the FDA scrutiny related to Glucocil
Glucocil is sold illegally on the internet. It is ineffective, and causes you to think that it will "cure" you, thus indirectly neglecting you to get the appropriate treatment and education in order to manage your diabetes properly. Diabetes is a serious chronic illness with serious long term and life-threatening complications, and the FDA seeks to protect consumers from fraudulent products sold illegally, such as Glucocil.
Products like Glucocil may cause harm because they contain undisclosed active pharmaceutical ingredients, harmful ingredients. They may also be contaminated, or be of poor quality.
These products may claim to be made from "all natural" sources, or free of chemicals, and to replace FDA approved medications for diabetes. However, the FDA is not capable of providing testing and research of harmful chemicals and ingredients for all the products on the market claiming to cure diabetes.
That's why people with diabetes, who are consumers of these products, should exercise caution before they attempt to use products claiming to be supplements that are made from herbs and "all-natural" components. The FDA advises that these products, including Glucocil, are not safe, and therefore, they should not be used by people with diabetes.
The FDA has a website where you can get more information on how to reduce your risk as a consumer with diabetes: Medication Fraud Alert.
They also offers tips to consumers wishing to avoid the purchase of unsafe products at: www.fda.gov/BeSafeRx.
What does the FDA scrutiny mean?
The FDA has asked the company to change their labels, and to stop claiming that the product "cures" diabetes. If not, they will face penalties under the law. The warning was first issued back in 2013, however, the products still have the same labeling, and are still being marketed in the same way as they were when the FDA sent their warning. The next step for the FDA will be to pull the product off the market.
It's likely that the FDA will hold the company accountable, since their warning has not been taken seriously. The company could be charged with the crime of illegally selling Glucocil. They could have their assets seized, and face federal and state charges.
What kinds of harmful ingredients did the FDA find in Glucocil and other products claiming to "cure" diabetes?
The FDA tested several products related to unsafe ingredients, but Glucocil was not one of them. They tested for compounds called "Diexi," "Insupro Forte," and Jiang Tang Yi Huo Su Jiao Nang, which is translated to English meaning, "a pancreatic anti-diabetic capsule."
Diexi was found to contain Metformin, an FDA approved medication for diabetes, that was being sold on the internet without a prescription
Insupro Forte was found to have the FDA approved medication, glyburide
Pancreatic anti-diabetic capsule contained Metformin, glyburide, and phenformin
For the pancreatic anti-diabetic capsule, the drug Phenformin was taken off the market by the FDA in the 70s due to lactic acidosis. Caused by lactic acid building up in your blood, it requires emergency attention, and may be life-threatening. Signs can be evasive, and include a general weakness and tiredness, muscle aches and pains, stomach pain, body temperature dysregulation, dizziness or feeling lightheaded, bradycardia, or slowed heartrate, and difficulty breathing.
Glucocil was not tested, so it's not for sure whether it contains these APIs, or harmful ingredients that are hidden, and not indicated on the label. The FDA standardized labels for medications and product information so that consumers can make sure that they are safe for use. Glucocil and other supplements do not have the correct labels, and may not give you the information that you need to minimize risks or adverse events from taking the supplement.
The FDA recommends that people with diabetes who are considering taking a supplement talk it over with their healthcare provider first, before using Glucocil, or any new supplements to manage their diabetes.
If you are currently using Glucocil, or any of the other products on the FDA list, the FDA advises that you stop taking the product immediately. If you have had side effects or adverse events from taking Glucocil, or other supplements, you should contact your doctor, and also report it to the FDA. You can submit a consumer report here: www.fda.gov/MedWatch/report.htm, where you can download their report form, or request one to complete and return by fax, or call (800) 332-1088.
What is Glucocil?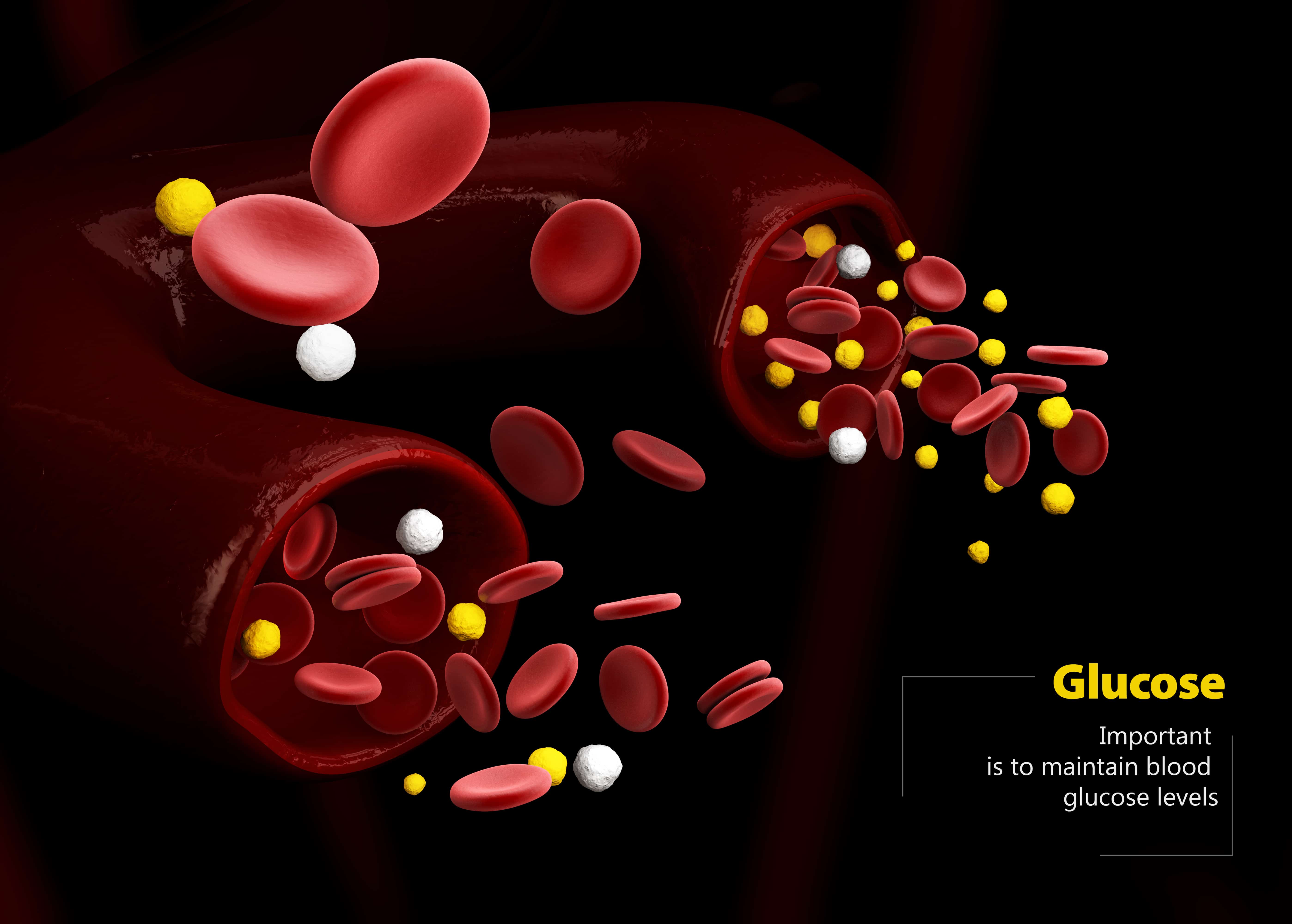 Now that we know that Glucocil is basically an illegal drug sold online, what else do we know about it?
Glucocil, as per its nutrition facts label, has some B vitamins, Vitamin D, Chromium picolinate (which is found in many weight loss products and supplements). The label then goes on to describe 1201 mg of a "Glucocil Blood Glucose Management Blend," which is suspicious to say the least. (WHY) To claim to manage diabetes with only a concoction of herbs is not scientifically proven, although some of the ingredients do have some blood glucose lowering effects. It's suspicious mainly because people with Type 1 may think that they can take this instead of their insulin, particularly because it says one ingredient is "insulina."
This could be dangerous, and the lack of insulin in a Type 1 Diabetic could cause them to go into diabetic ketoacidosis, coma, and even death. Similarly, for Type 2 Diabetes, if they are taking insulin, or other blood sugar lowering medications, and they replace it with a product such as Glucocil, that claims to manage their diabetes, they could have issues with high blood sugars that land them in the hospital, as well.
The product also contains mulberry leaf extract, cinnamon bark powder, Gymnema Sylvestre extract, insulin (Cissus Sicyoides) leaf extract, Alpha Lipoic Acid, Cissus Quadrangularis (stems-alcohol extract), Banaba Leaf Extract, Corosolic Acid, 1200 mg of Fish Oil and Omega 3 Fatty Acids. As with many products such as Glucocil, the daily value of these "nutrients," or the unknown compounds in this product are unknown.
Other added ingredients include purified water, yellow beeswax, Sodium Copper Chlorophyllin, titanium dioxide, Lecithin, glycerin, and gelatin. These ingredients are natural, and shouldn't cause any harm, but it is the unknown ingredients that are of major concern when taking Glucocil.
Ingredients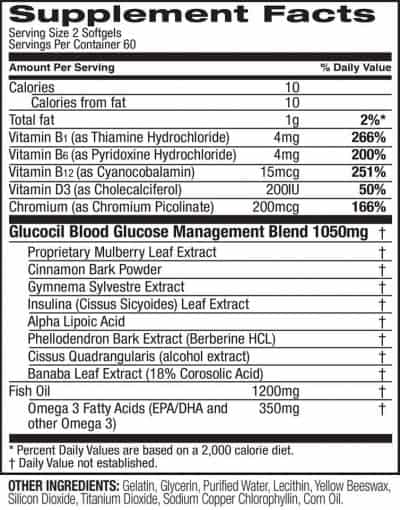 Now let's look at what the ingredients in Glucocil are, and how they help cure diabetes according to the company's fraudulent claims. We will go through all ingredients except for the B vitamins in the top section of the nutritional label above.
Glucocil Blood Glucose Management Blend
The concoction that Glucocil manufacturers call their "blood glucose management blend" contains several ingredients. Some common ingredients found in other dietary and nutritional supplements that are found in Glucocil are cinnamon bark, fish oil, Chromium Picolinate, and Omega 3 Fatty Acids.
Normally, these ingredients are healthy in certain amounts. However, the FDA warns that contents of many of these supplements may be contaminated, or not of good quality. Some of the more unusual ingredients in Glucocil are:
I suggest reading the following articles:
Proprietary mulberry leaf extract
According to the manufacturer, the packaging shows the post-meal blood sugar lowering action of mulberry leaf extract. It seems to be the only ingredient on their label that they highlight. The mulberry leaf extract comes across as their main glucose lowering ingredient.
They even show a graph of blood sugars going down after taking mulberry leaf extract. They claim that their extract will "optimize blood sugar levels naturally," "support the three essentials of glucose control," and "reduces the absorption of sugars and other carbohydrates."
According to the manufacturers, it "gently and effectively reduces carbohydrate absorption."
Cinnamon bark powder
Sarah DC has written about cinnamon, and its blood sugar lowering effects for diabetes here on our website before. You can read more about cinnamon for diabetes here.
This is one ingredient in Glucocil that shouldn't cause you any harm, unless, as stated by the FDA, it is contaminated or of poor quality. The research on cinnamon for lowering blood sugars with diabetes is mixed. Some studies say it lowers blood sugars, and some studies say that it doesn't lower blood sugars.
At any rate, in a moderate amount, it shouldn't harm you. In case it does work to lower your blood sugars, carry your quick-acting carbohydrates with you. Cinnamon bark is available as a separate supplement for purchase, and products also claim to lower blood sugar. There is more research available on the effectiveness of lowering blood sugars than some of the other ingredients in Glucocil, but still the results of research available are contradictory.
Gymnema Sylvestre extract
The effectiveness of Gymnema Sylvestre in lowering blood sugars for diabetes has not been researched thoroughly, or clinically tested enough, to know if it's a helpful for the lowering of blood sugars. It's made from a climbing shrub from Africa and India.
Claims are that Gymnema Sylvestre is a supplement that can lower blood sugar for Type 1 and Type 2 Diabetes. Since there is still not enough evidence available about Gymnema Sylvestre, it should only be taken with your doctor's supervision.
The extract is advertised to lower blood sugars, and the manufacturers do state that it shouldn't be a substitute for diabetes medications, including insulin. The plant, from Ayurveda, has been used in the practice of medicine in ancient Indian cultures for 2,000 years. The plant leaves, when chewed, may cause you to experience a loss of taste, particularly with sweetness.
It seems to be safe for adults to take with few side effects besides low blood sugar. When combined with other diabetes medications, Gymnema Sylvestre may lower blood sugar too much. Check your blood sugar frequently, and keep quick carbohydrates nearby if your doctor says that it is ok for you to take this extract. If you are pregnant, planning to get pregnant, or breastfeeding, you shouldn't take it. It is also available separately in a dietary supplement, as well as an ingredient contained in Glucocil. 3
Insulina (Cissus Sicyoides) left extract
Another plant, also used for medicinal purposes, found in Glucocil is Cissus sicyoides (Vetaceae), which is used in Brazil, and known as "insulina." In Brazil, it is used for the treatment of several diseases, including diabetes and stroke. The effects of the plant were studied in laboratory rats, and liver enzyme studies were completed.
Compared to control group, the rats that got the AECS for a week had lower blood sugars between 20 and 25 percent, compared to the rats prior to receiving the supplement. The rats had about the same levels of cholesterol, but triglycerides in the bloodstream were lowered up to 48 percent. The researchers concluded that the plant was beneficial, in the alternative treatment of Type 2 Diabetes. 4
Alpha Lipoic Acid
Supposedly, alpha-lipoic acid (ALA) is a treatment for diabetic neuropathy pain, or nerve damage from diabetes. It's also found in some foods, including red meats and liver, yeast, spinach, and broccoli, but only in trace amounts. Our bodies also manufacture ALA. It's an antioxidant that protects body cells from damage.
It may increase sensitivity to insulin. There are questions, risks, but ALA still seems promising for the treatment of diabetes, particularly neuropathies. As with all the ingredients in Glucocil, ALA is available as a dietary and nutritional supplement packaged separately from Glucocil, though it is an ingredient found in Glucocil. It may help lower blood sugars, which helps neuropathies from diabetes.
High doses of ALA can cause liver damage. ALA has been studied in intravenous versions, injectable versions, and pills.
There has been some research treating blurred vision with ALA, but nothing conclusive came out of it. Inn 2011, a study showed the supplement did not influence the worsening of macular edema. This supplement has some side effects, and they include:
Nausea
Vomiting
Rash
Diarrhea
Constipation
Stomach pain
For the most part, the best way to deal with neuropathy is to prevent it with good diabetes self-management. ALA may not help too much with diabetic nerve pain. Effectiveness for nerve pain varies from person to person. 5
Phellodendron bark extract (Berberine HCL)
This extract is from a tree bark that grows in Georgia.They gave it to diabetic rats in a Russian research study, to identify anti-diabetic effects. Rats received the bark extract for three weeks, during which time the rat's weight, food intake, food efficiency ratio, mass and size of internal organs, and blood sugar levels were measured.
After three weeks the rats were measured for indicators of diabetes, including polyuria (increased urination), blood sugar levels, and decreased appetite and hunger. The internal organ weight of kidneys and heart was measured. Berberine was found in the study which lowers the blood sugar of rats. However, this is one study on rats. Obviously, more studies are needed to determine effects of Berberine on humans. 6
Cissus Quadrangularis (alcohol extract)
This alcohol extract in Glucocil was also studied in rats, and was found to have some insulin stimulating and blood sugar lowering effects. Again, this is simply not enough research to determine effectiveness. Alcohol extract does have some flavonoids, proteins, and amino acids that may be beneficial, but it's hard to say for sure.
Banaba leaf extract
Another leaf extract used in the treatment of diabetes in folk medicine is the Banaba leaf extract, which is also found in Glucocil. It was first studied in 1940. There have been studies in animals, in humans, and in vitro using the leaf extract. It has been shown to decrease blood sugars in humans. This happens rapidly, within an hour of taking the extract.
Banaba extract may also help with weight loss. The conclusion of researchers has been that there is a growing evidence for Banaba leaf extract in the treatment of metabolic diseases, but no studies have tested for toxicity. Still, more studies are needed on this supplement as well. 7
Who should take Glucocil?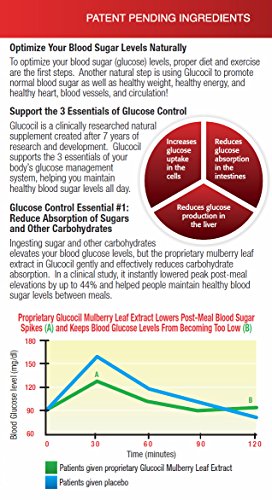 According to the FDA, no one should take Glucocil. As a healthcare professional, recommending Glucocil would be irresponsible, considering the research reveals that it is illegal and fraudulent. Therefore, I concur as a CDE with the FDA that no one should be taking Glucocil.
How does it work?
It's safe to say that we really don't know how Glucocil works. From the website, you would think Glucocil was a miracle cure for diabetes if you didn't know to look at these things with a discerning eye. After reading this article, you will know how to spot a claim that is too good to be true. Some of the manufacturer claims for Glucocil related to diabetes are:
Promotes normalization of blood sugar levels
Reduce blood sugar elevations after meals
Reduces absorption of sugars and carbohydrates
Promote increased insulin sensitivity and production
Supports normalization of blood lipid levels
Promotes heart, blood vessel, and circulatory health
Promotes healthy weight loss
Reduces intestinal absorption of glucose
Reduces glucose production in the liver
Increase insulin sensitivity, thereby increasing uptake of blood sugar by cells
From the GNC website, the product information for Glucocil makes some wide claims for something that has never been researched or tested. At least they do say that people with diabetes do need to maintain a healthy diet, and exercise along with it. You can read the details of the product information here: http://www.gnc.com/save-up-to-60-on-vitamins/479123.html?productId=53978226
How and when to take it?
Glucocil is not recommended to take as per the FDA advisory.
The company label recommends that Glucocil be taken twice: 1 tablet with water before the mid-day and evening meals for three days and 2 Glucocil with a glass of water right before the mid-day and evening meals. If you don't take it before the meal, they then recommend that you take it during the meal.
Benefits of Glucocil
Supposedly, Glucocil lowers blood sugar, may help people with diabetes lose some weight, and may increase insulin resistance, though more studies are warranted.
How effective is it?
It's unsure how effective Glucocil is. There haven't been enough studies to demonstrate this.
Do I need a prescription to be able to buy it?
The FDA has given the company that makes Glucocil time to get their product label to comply with the law. At present, you may still purchase Glucocil online without a prescription, however, it's not recommended that you do. There are unknown ingredients in Glucocil that may be harmful to you, and the medication has not been tested in research for its claims of curing diabetes. Talk to your doctor before purchasing or taking Glucocil.

Prices and where to buy it
At GNC, a month's supply of Glucocil costs about $49. Since the product is not recommended, and the FDA has stated that no one with diabetes should be taking Glucocil, it seems like a high price to pay for it. If you believe heavily in dietary supplements, please do speak with your doctor before starting Glucocil or any other dietary or nutritional supplements.
Side effects of Glucocil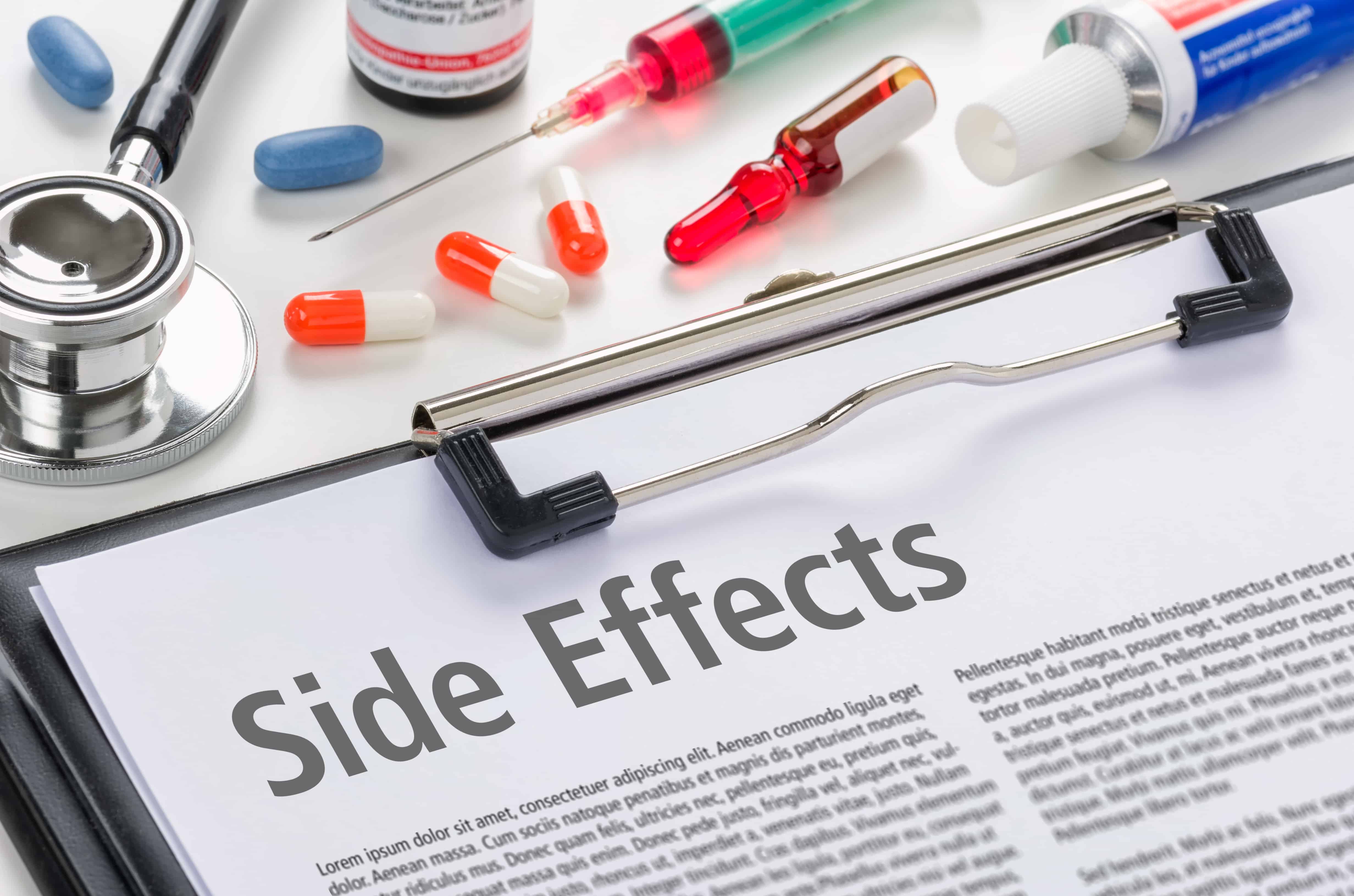 The side effects of Glucocil include:
stomach pains
nausea
vomiting
gas
constipation
sleeplessness
body aches
FAQs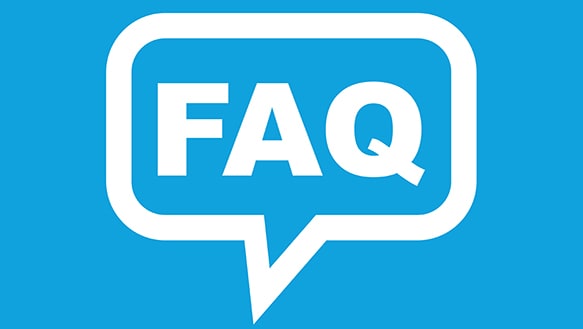 How long does it take for Glucocil to work?
That is hard to say, considering that we are still unsure as to whether Glucocil is actually effective at lowering blood sugars. It's hard to say how long it takes for it to get into your system (onset), get to the height of effectiveness (peak), and get out of your body (duration). There hasn't been enough research to demonstrate its effectiveness.
How do I incorporate Glucocil into my diet?
Glucocil is taken before or with the mid-day and evening meal.
How to get rid of the side effects?
Taking Glucocil with food should lessen stomach-related side effects. Taking no more than is directed on the label should lessen issues. If you have side effects that are making you uncomfortable, stop the supplement.
How common are the side effects?
No major data has been gathered which could respond to this. Reviews by consumers indicate that they have some side effects, mostly due to stomach upset. Others claim to have experienced headaches, dizziness, and tiredness.
Do the side effects disappear over time?
Most reviews that were researched showed a mix of side effects from people with diabetes. With no empirical data, we can only see that most of the reviews suggest people stopping the medication following the recurring side effects. More studies on Glucocil need to be conducted to see if the side effects will disappear over a period while taking the supplement.
How does it promote healthy blood sugar?
Some of the ingredients that are found in Glucocil seem to promote blood sugar lowering and some form of insulin sensitivity.
How long do I need to take it for?
As a health professional, I would not recommend that you take it all. If you must, please do so under your doctor's advice and supervision.
How does Glucocil help to lose weight?
People with diabetes, who have consumed it, claimed that they lost a few pounds while taking Glucocil. Others said they didn't lose any weight, and they couldn't tell the difference in their blood sugars. The supplement has an ingredient, Chromium picolinate, that is used in many diet supplements/pills, and has an appetite suppression effect.
How do I know that Glucocil is working?
It's hard to say how you can know that Glucocil is working. Some people in reviews saw no effects. Some people described a very modest lowering of blood sugars. Checking your blood sugars frequently will be the best way to know if Glucocil works for you. Weighing yourself once per week will help you to determine your amount of weight loss while taking the supplement.
What is the best way to take Glucocil?
The best way to take Glucocil is to take it twice a day. For one week, you will take one pill at mid-day meal, and one pill at evening meal. You will then go up to two pills with each meal. You can take it before you eat, or while you are eating. You want to take it with food to prevent gastrointestinal (stomach-related) side effects.
Do I need to watch my diet and eating habits while on Glucocil?
If you have diabetes, you must always eat a healthy diet, and get plenty of activity. It's just part of managing your diabetes.
Are there other alternates for Glucocil?
All the "active" ingredients in Glucocil supplement are available in separate products and can be purchased separately.
Can I take Glucocil if I am under 18, pregnant, planning to get pregnant, or breastfeeding?
Glucocil should not be taken by those under the age of 18, women who are pregnant, planning to get pregnant, or breastfeeding. The effects on children, adolescents, and teenagers have not been researched, and it is not known whether Glucocil will cross the placenta and harm the fetus, or if the product would cause harm for a nursing infant.
Can people with liver or kidney problems take it?
Glucocil may cause severe kidney or liver problems, including failure. If you have kidney or liver problems, which people with diabetes happen to have, please don't take Glucocil. It could harm you.
Does Glucocil need to be taken at the same time every day?
Yes, Glucocil is to be taken before or with the mid-day or evening meal.
Can I take it at the same time with other medications?
It's unsure what the interactions would be. Again, none of this has been researched at depth. If Glucocil does have blood sugar lowering effects, and insulin sensitivity factors, then it's safe to conclude that combined with other diabetes medications, it may cause a cumulative effect, and more low blood sugars. It's possible it could cause a severe low blood sugar when combined with other diabetes medications and insulins.
Checking blood sugars frequently, and carrying quick carbohydrates, or glucagon injections if ordered, should help to alleviate any low blood sugar symptoms.
How do I know it's the best for me?
Really, you need to sit down and have a talk with your doctor about it. There are many things to consider. They may help you in deciding if Glucocil is right for you. In my professional opinion, it's not a good idea. However, if you take it anyway, as I'm sure some people will, get it approved by your doctor first.
I am not satisfied with the product. Can I return it?
Glucocil has a 30-day money back guarantee.
Is Glucocil FDA approved?
No, Glucocil is not approved by the FDA. In fact, it is under FDA scrutiny, which could spell big trouble for the company that manufactures it, including federal and state charges.
What are the customer reviews of this product?
Customer reviews are mixed. Some swear by the product, and some say that it did absolutely nothing towards lowering their blood sugars. 8
What are the common complaints?
Besides the FDA complaints posted on the FDA.gov website, complaints were basically that the product didn't what it promised to, only did a little, or caused some side effects that caused the person with diabetes to stop taking the supplement. Some complaints including the recurrence of headaches, dizziness, tiredness, and stomach issues.
Is there any empirical science research backing Glucocil?
In a clinical study, Glucocil's proprietary mulberry leaf extract instantly lowered peak post-meal elevation by up to 44 percent, and helped people maintain healthy blood sugars between meals. The graph on the label shows that this was determined in a clinical trial. However, the label seems to only highlight this one ingredient, and one clinical study is based around it.
In this case, there is little to no empirical evidence to give us any more information about Glucocil.
Is it worth it?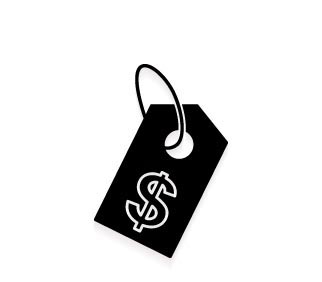 The price seems high for a supplement, and the risks seem high with a supplement that hasn't had full testing and research. I saw some prices for $59 for a 60-day supply of the supplement. It's good to question the validity of some of the claims made by these companies, and to talk with your doctor before starting Glucocil, or any dietary or nutritional supplement.