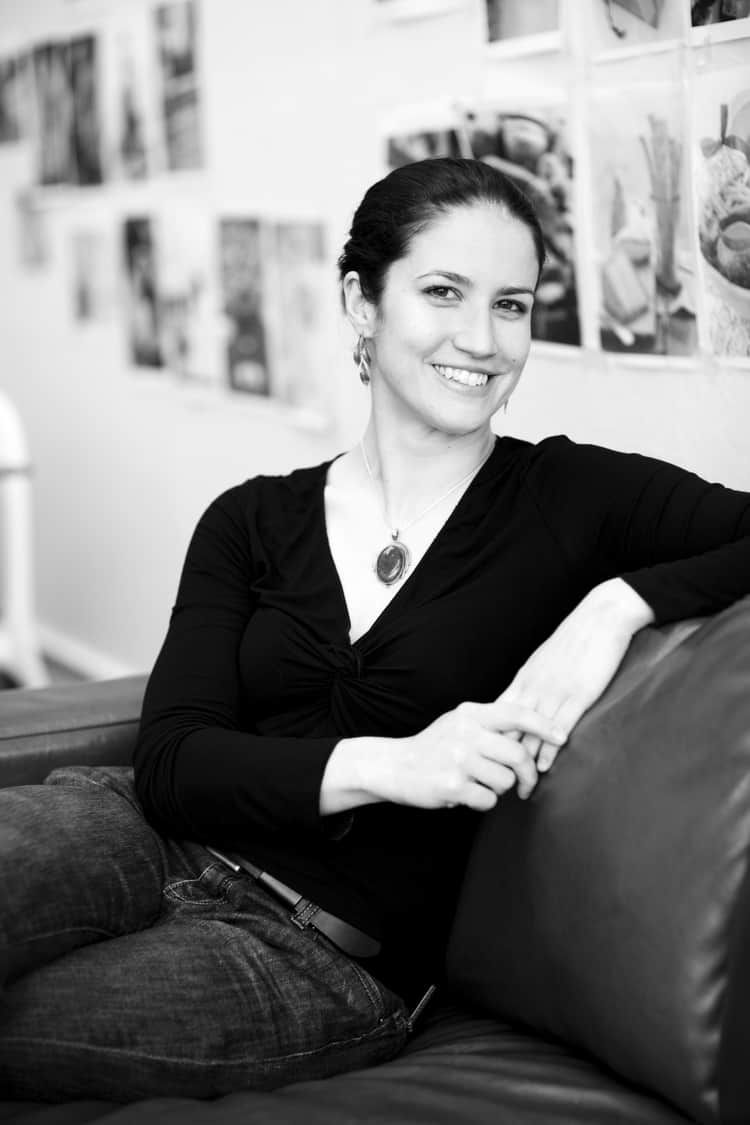 We had a great opportunity to interview Catherine Price, here is what she had to share with us.

How were you made aware that you had diabetes? Please share your diagnosis story with our readers.
I was a senior in college and had just gone through a bad breakup, so when I started losing weight and feeling tired all the time, I just figured it went with the territory. In retrospect, I had all of the symptoms of undiagnosed Type 1: blurry vision, extreme thirst, insatiable hunger, etc—and at one point I actually started throwing up. (I assumed it was food poisoning.) I'm lucky I didn't go into a DKA coma. Eventually my symptoms became so obvious and debilitating that my roommate insisted I go to the student health center. They called me back the next day (a Saturday) and told me to come to the hospital right away. Their suspicions were confirmed by a finger stick—my blood glucose was in the 400s.
Describe the one scariest moment since your diagnosis.
Probably when I was traveling in Hungary with a friend after I graduated from college and got my Lantus and my Humalog mixed up. (I went on a pump soon thereafter.) I gave myself something like 13 units of Humalog and then realized what I'd done while the syringe was still in my thigh. It was night time in Budapest, and I was terrified. Thankfully the place we were staying had a sugar bowl, so I made myself as thick a syrup as I could stomach, drank an entire water glass of it, and then set alarms to wake myself up multiple times during the night to check my blood sugar. It never went above 120 mg/dl. What's truly terrifying is to imagine what might have happened if I hadn't realized my mistake.
Living with diabetes can be overwhelming, how do you cope with the constant battle of trying to maintain a proper balance with your blood sugars?
It's definitely overwhelming. I cope by working my diabetes into my professional life. I write about it, speak about it, participate in trials for it, and consult about it. Doing something constructive with my unwanted knowledge makes me feel better about having to live with the disease.
Can you give us a rundown of a typical weekday-in-the-life of Catherine Price? What do you like to do on the weekend?
My days are sort of erratic since I'm a freelancer and I have a toddler. But when I'm on my "normal" schedule, I wake up around 6:30, play with my daughter till 8:30, go to a cross training class till 10:30, then pick up a salad (with a lot of dressing!) and walk over to the co-working space where I rent a desk. Then I walk back home, play with my daughter, help cook dinner, attempt to relax, and go to bed around 9:30. (I need a lot of sleep!) Diabetes is obviously a constant throughout.
Throughout your many travel stories, can you think of the best thing about traveling with diabetes? How about the worst or most annoying thing?
I don't know what the best thing about traveling with diabetes would be. But I've had funny experiences, for sure. The one that springs to mind is last June when I was going through airport security on my way to the American Diabetes Scientific Sessions in New Orleans. I had packed my favorite brand of full-fat yogurt, as well as individualized packages of mixed nuts that I'd put together to help me survive in the city of beignets. I got pulled out of the line by security.
Not only did they consider my yogurts to be a "liquid" (apparently anything that conforms to the shape of its container counts as a liquid to TSA, including peanut butter), but for some reason my hands tested positive for explosives. So I ended up in a back room getting patted down multiple times. When that didn't reveal anything nefarious, they had an explosives expert go through my entire bag, piece by piece. He was a vet who had served as an explosives expert in Afghanistan and we had an interesting conversation, including a moment where I commented that I'd never had my yogurt evaluated so thoroughly, to which he said, "You should see what I could do with those yogurts." Um, no thank you? Then he found my little baggies of mixed nuts and said," There are too many of these—technically I shouldn't let you through." I started laughing at that. Because seriously: if I were a suicide bomber, would I really have gone out of my way to pack snacks?
Here's a really tough one: what's your absolute favorite food to cook? Your favorite one to have someone else make for you?
I used to love to cook but being diagnosed with diabetes really sucked the fun out of it, so I don't think I have anything that's a favorite right now. My husband, however, is an excellent cook and is always experimenting with new recipes. He also keeps things relatively low-carb. So I'd say that my favorite thing to have someone else make for me is anything that my husband makes for me. I am lucky!
You mentioned in a 2009 New York Times article that by writing about your experiences with diabetes, you aim to help others feel less alone. What's been the most powerful thing you've gained from sharing your stories?
Hearing from other people that something I wrote makes them feel less alone. I've had a number of people write to me about that Times piece and say that they'd printed it out to share with family and friends so that they could better understand what it's like to live with Type 1. That makes me extremely happy.
In that same article, you talk about what it was like being involved in a drug trial shortly after your diagnosis. Can you tell us a little bit about what it was like to jump right in to the science of diabetes? Have you participated in other trials since then?
My mom is a nurse and as soon as I was diagnosed she leapt online and looked for research trials. She ended up finding one being run by Kevan Herold, then at Columbia, for a drug called teplizumab. They were hoping it might "reprogram" the immune system to stop killing off your insulin-producing cells. It worked for me: two years after I was diagnosed I was producing more insulin than I was at diagnosis. The trial was written up in the New England Journal of Medicine and made waves in the researcher community, but unfortunately the drug still hasn't been approved. I believe Herold is doing a prevention trial with it now, which is open to any relative of someone with type 1, which I highly recommend looking into.
I don't think it was too weird for me to jump into the science. What's interesting, though, is that I hadn't taken science since 10th grade because I thought it was boring. Diabetes really inspired my interest in understanding how the human body works, and directly affected my decision to pursue science writing as a career.
Was it ever challenging for you to write about diabetes and how it affected your relationship with food?
No. But on a separate note: I get really pissed off at doctors and endocrinologists who think that diabetes is a math problem, and that there is a perfect insulin-to-carb ratio that will result in normal blood sugars. There are so many more variables at play than just food, from exercise to fatigue to sickness to stress to hormones to problems with absorption. It's a multivariable equation with too many variables in it to be effectively solved. And also: carb counts aren't necessarily accurate to begin with.
How do you distinguish between your work as a diabetes advocate and a journalist? Does your work in those areas ever overlap?
Not usually, since I often am writing about my work as an advocate. I think that the fact that I have type 1 helps me to understand the human side of the science. I wouldn't do anything that I felt caused a conflict of interest, but so far that hasn't been an issue.
What first gave you the idea for your clothing line, Illegal Briefs? Does any particular piece make you chuckle more than others?
When my now-husband and I were first dating, he was saying something about "boutique law firms" and "briefs" and I guess I was only half listening because I thought he was talking about underwear. I like the "request for admission" thongs.
Illegal Briefs online shop.
Your new book, Vitamania: How Vitamins Revolutionized the Way We Think About Food, was recently published. Are you working on anything new and exciting now?
Yes, but nothing that's far enough along for me to talk about. I'd love it if readers would check out Vitamania, though. I discovered a lot about the history of nutrition that affected the way I think about blood sugar management.
What would you like people who have diabetes to know?
That closed loop systems are on their way. The past few years have seen an enormous amount of development on the device side of things. Obviously devices are not cures, but I think that there are things on the horizon that are going to lessen the burden of the disease, and that's pretty great.
Oh, also, I believe that everyone should be eating as if they have diabetes. As in, we should all be avoiding processed carbs and sugar, even if our pancreases are currently working. I do not believe in the "eat whatever you want and just cover it with insulin" approach. And I highly recommend reading The Case Against Sugar by Gary Taubes—he is an excellent journalist who has written two previous books about nutrition, and his case against sugar is both shocking and damning. It made me feel better about having to exercise so much self control all the time—a diet that is good for your blood sugar is also good for your body.
If you could give one tip to someone newly diagnosed what would it be?
Get a continuous glucose monitor. And enroll in a research trial. (Search TrialNet.) That's two tips.
Let's conclude on a positive note. I know it can be difficult to find the light at the end of the tunnel, but if you thought really hard, what is one positive thing that diabetes has brought to your life?
Lots of things, actually. It's forced me to change my diet in a way that I think is much healthier. It inspired my career as a science journalist. It's enabled me to meet lots of interesting people. And it's led to me getting to do interviews like this.
For more information or to contact Catherine Price visit her website http://www.catherine-price.com/.
Click here to learn more about her book Vitamania: How Vitamins Revolutionized the Way We Think About Food.
You can also catch Catherine over at Twitter.