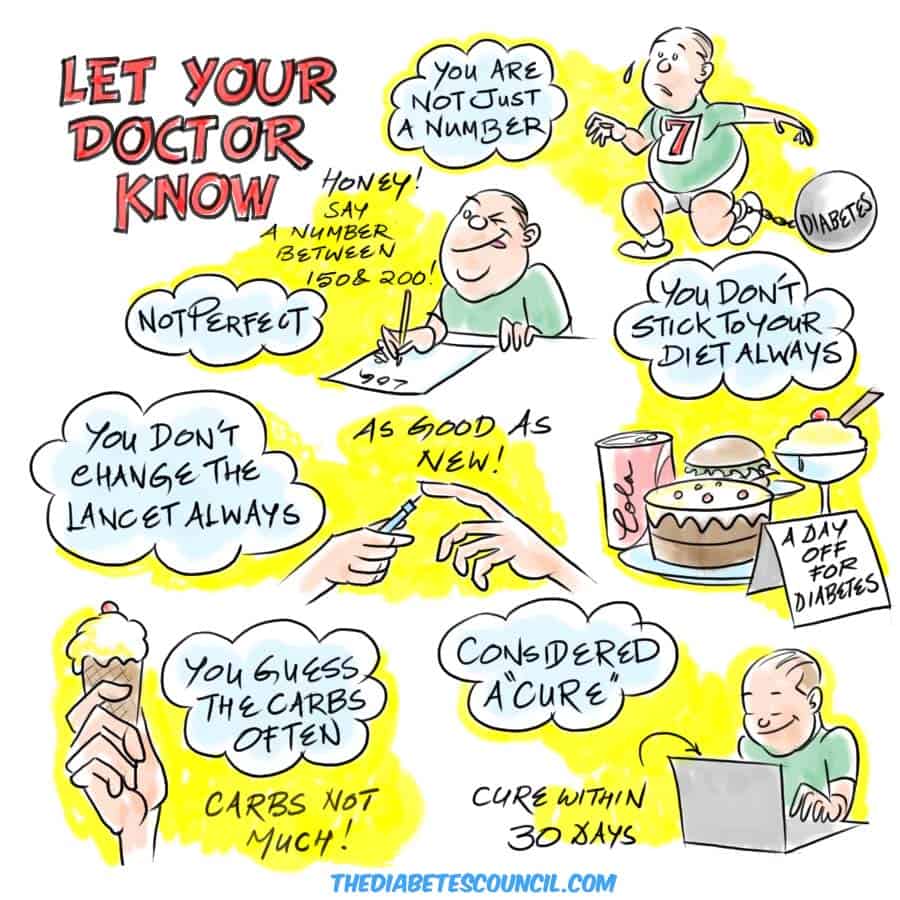 Having diabetes sometimes seems like a full time job, and let's face it, it is. From testing yourself to remembering to take your medication or injections to the one thing that many people with diabetes never look forward to, the doctor visit.

Having diabetes means you develop a close relationship with your doctor, often times seeing him or her upwards of 4 times a year or more. Each time an appointment comes around, I don't know about you, but I often feel like I'm receiving my report card when hearing that a1c percentage.
If you've had diabetes for some time now, you're familiar with those unwanted but much needed doctor's visits. Have you ever felt like you weren't being listened to as much as you'd like? If you had the opportunity to let your doctor in on some of your diabetes secrets what would you tell him or her?
I'm More Than Just a Number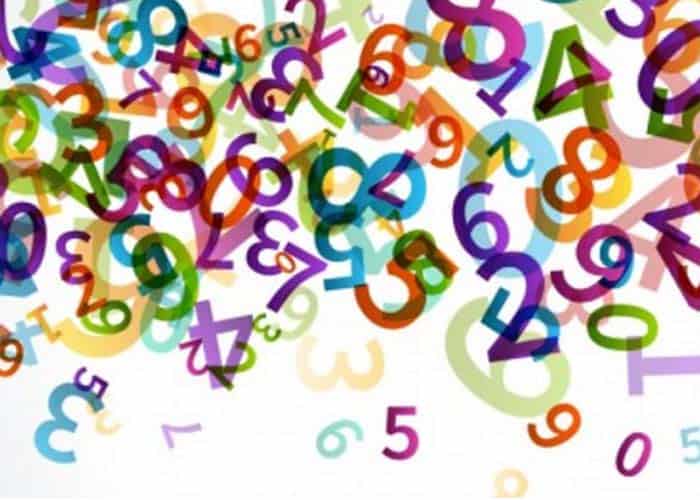 It feels like life is lived every quarterly just to get from one a1c to the next. Your a1c might not be quite where your doctor wants it to be at, but you are more than just a number. Numbers seem to be the one thing that is a constant in a life with diabetes. You always test your blood sugar and receive a number, you have your a1c checked and receive a number, no matter where you look, you are always surrounded by numbers.
For just once it would be nice for the doctors to understand that patients with diabetes are more than just the numbers they seem to be on paper. They have friends and family that cares for them, they have jobs and even hobbies they enjoy that don't involve diabetes.
I'm Not Perfect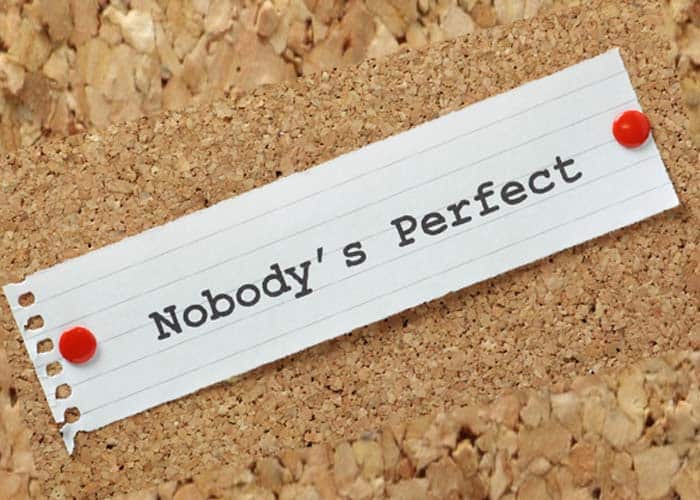 Let's face it, everything with this illness is unpredictable and at times it can be overwhelming. There come times when you just want a break for one day to not have to think about anything diabetes related. But unfortunately, that is not possible. So even though we're always on top of our illness and taking care of ourselves, we're not perfect. No, I don't write down all my numbers in the log book, yes I may actually sit with the meter the day before the doctor's appointment and fill them in for the past few months. But when it comes down to it, we're all doing our very best and that's all that can be expected.
No, I Don't Always Stick to My Diet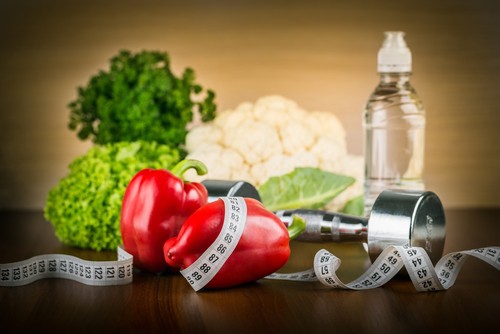 We usually don't share this with our doctor, usually we may fib a little bit on how well we're sticking to our diet plan. And you know what? That's okay, remember we're not perfect. Getting away from our diet from time to time is okay, it's completely normal. But we must remember that even though we don't necessarily like that diet that our nutritionist set, it's essential to keeping blood sugar numbers in check and as balanced as possible.
No, I Don't Change My Lancet Every Time I Test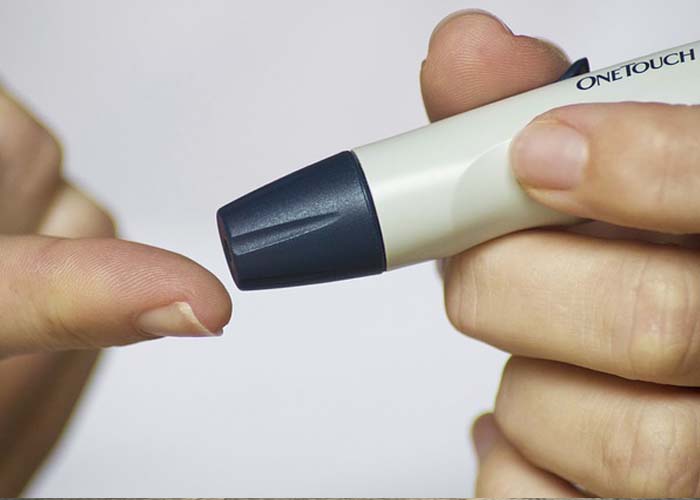 Gasp! But seriously, this is one of the dirty little secrets of almost every person with diabetes. We may go days, weeks or even months before changing the lancet again. And while we know it's important to change it every time we test, it just gets a big cumbersome. So yes, this one step we sometimes forget.
I Can Tell How Many Carbs are in a Meal by Just Looking at it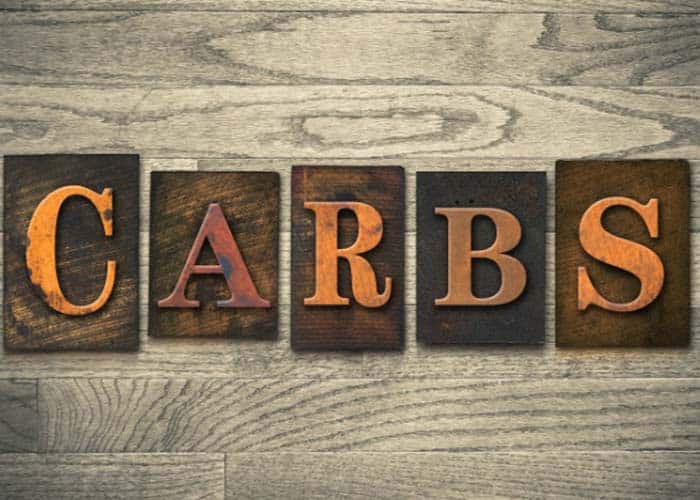 Yes, we are THAT good. After you've dealt with diabetes for quite some time, you begin to develop another sense, the ability to tell how many carbs in your meal by just eyeballing it. And what's even more impressive is our skills are usually put to the test when we do the "guessing" game with our friends, and we're usually spot on, or pretty close. In the eyes of our doctor's this might not be the best method, but there are times when this skill comes in mighty handy, like when we're out to eat and there are no nutrition labels anywhere in sight.
I've Actually Considered if a Potential "CURE" Would Actually Work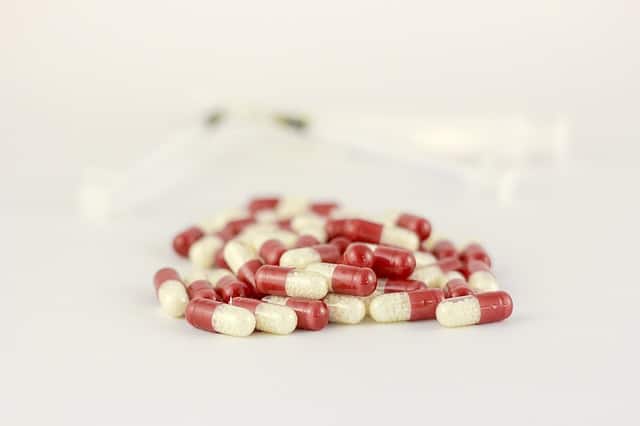 Even though I know that there is currently no cure for diabetes, when my well-meaning friends or passerby's tell me of the newest cure they heard about, I have let my mind go there, to figure out how it could actually work. That might sound silly, but when you live the life of diabetes day in and day out, sometimes you just have to consider the silliest options to get your mind off of your current situation. While I've considered it, I haven't actually tried it and probably never will without the doctor's approval of course.
Wrap-Up
Not everyone is perfect, and no one person's method of management in their diabetes care is the same. But that doesn't mean you are doing it wrong. In fact, you are doing everything you can to ensure you live a long healthy life and that's all that matters.
Now that I've shared with you some of the things I would like to tell the doctor, what is one thing you have done, do or wish you could share with your doctor?