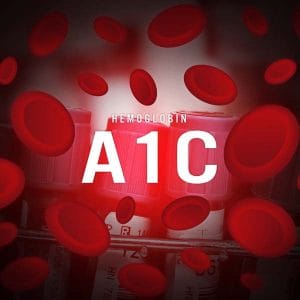 The A1C, a Glycated hemoglobin, is a form of hemoglobin that is measured primarily to identify the three-month average blood glucose concentration.

Before we continue with this article, I wanted to let you know we have researched and compiled science-backed ways to stick to your diet and reverse your diabetes. Want to check out our insights? Download our free PDF Guide "Power Foods to Eat" here.

The A1C test is limited to a three-month average because the lifespan of a red blood cell is only four months. In other words, it's the indication of your blood sugar level for a three-month period.

Typically, your doctor will test your A1C levels every 90 to 180 days depending on how well your blood sugar levels have been managed.
In basic terms, the A1C test checks to see how much glucose is attaching to your red blood cells. You can work to keep your A1C within your target range using a recommended diabetes management regimen along with a well-managed diet, exercise routine and other healthy lifestyle .
| | | |
| --- | --- | --- |
| Normal a1C | Prediabetes a1C | Diabetic a1c |
| Under 5.7 | 5.7 to 6.4 | 6.5 and above |
A1C Test Features and Pricing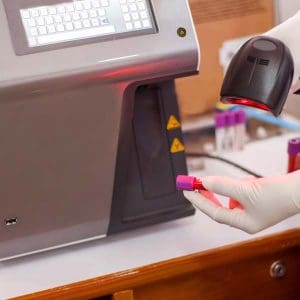 While most hospital conducted A1C tests cost around $86 per test (depending on your co-pay), you can now buy the A1C self-check home kit for around $40.
Each kit includes one test with two strips, but you can buy a double test kit as well. The kits are not reusable so once you use your two lancets, you must buy another kit.
Use
Most people use this test every 30 days instead of waiting 90 days to be seen by the doctor. This helps patients have a more accurate reading on where their levels fall throughout the month.
Insurance Coverage
Most insurances will cover 1 or 2 tests per year and some hospitals will have a sample take-home A1C test that you can ask for. However, not all hospitals do so you may still need to buy over the counter kits depending on how many results a year you want to have or how many your doctor requires.
Pros and Cons of Home Testing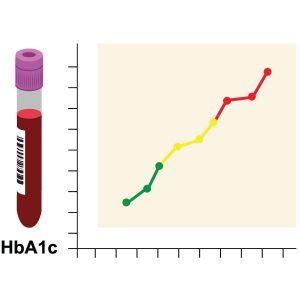 The A1C at home kit needs four large drops of blood which is easier than the amount they draw from your arm at the hospital. However, if you don't get an adequate amount of blood on the test strip, the meter will read an error on your result and you will have to use the second test strip.
Make sure you have pricked your finger well enough to have a good amount of blood on the strip so you don't waste any of the test. Be sure to keep the test kit at room temperature after buying and not leave it in a hot place. Drastic changes in temperature can affect your kit and make it unusable.
If your results differ greatly from your last doctor's appointment, it is recommended you retake the test to see how far apart they are. You must wait at least one hour before taking another test or you will not get an accurate result. The wait time for each test is around five minutes. While most people prefer to take the at home tests, not everyone gets the best results.
The test can vary from .5 in results to an entire point or more off. Make sure when buying a test, you check the expiration date on the box. If it is expired, your results will not be accurate.
I suggest you also read these:
Available Kits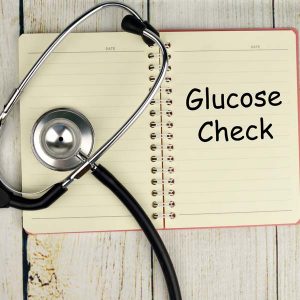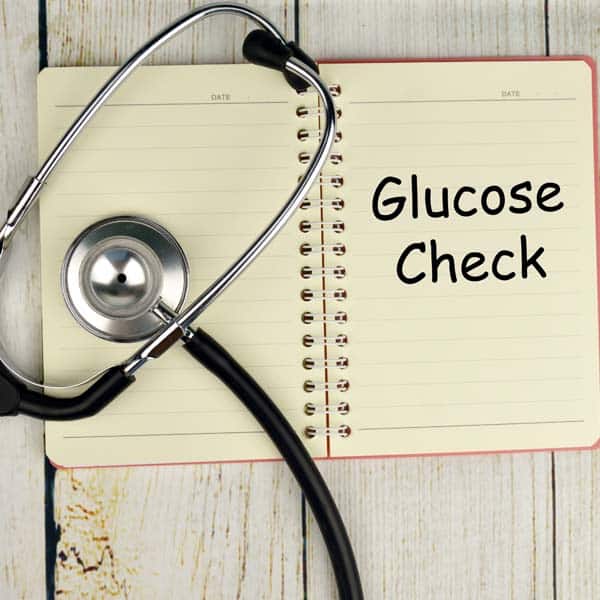 There are a few different types of at home A1C testing kits available. You can check a list here.
They include:
Walgreens A1C Test Kit
Bayer A1C Now Self Check Test Kit
You can also mail in your test results if you are using the Relion kit. It comes with a prepaid envelope at no additional cost so you can wait for them to be mailed back or they can email you with the results. If you only use one test strip at a time, the other must be refrigerated if it won't be used within 120 days (not all brands require refrigeration so be sure to read the care instructions).
All kits come with instructions on how to operate the meter and get your best results. Some kits even come with a dvd or tutorial on how to operate your device. If your kit does not come with a dvd and you would like a visual to ensure you are using your device properly, there are many YouTube videos with instructions to help you get your best results.
Where to Buy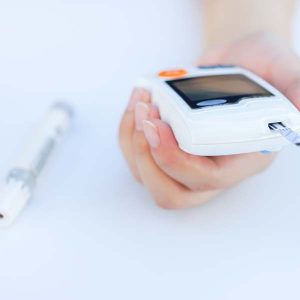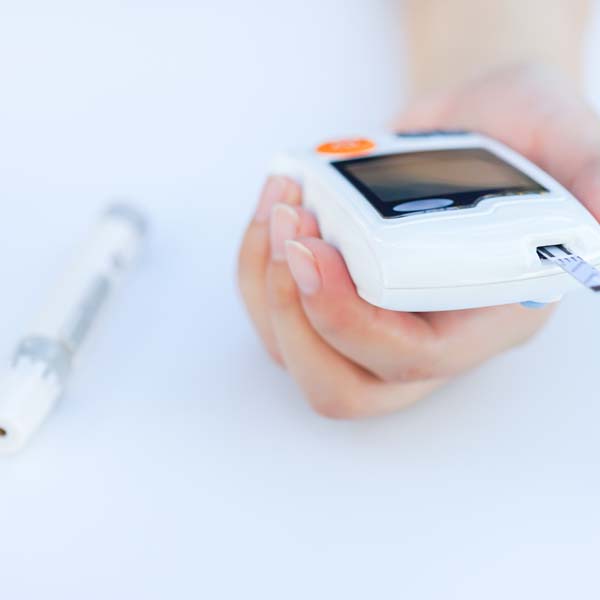 You can buy your A1C kits here or, Walgreens, CVS, or anywhere with a pharmacy. Walgreens carries their own A1C test kit and it costs about $40 and comes with two tests. There is a very high accuracy rate for the Walgreens test.
Most customers are very pleased with their results and 72% of customers said they will continue to buy Walgreens brand. CVS pharmacy carries their own brand of A1C test kits like Walgreens which run for about $29.99 for two tests. The results have been very good for customers as they are pleased that the readings have been close to or exactly what the doctor's labs read.
Relion is another A1C brand you can try which can be purchased at any pharmacy and is typically only $32 to $40 dollars for two tests. Bayer also makes an A1C at home test kit which is around $19.99 to $25 dollars for one test, so it is the cheapest of the test kits.
However, the reviews for this product have not been as good as they have been for Walgreens or the Relion brand with only a 42% customer review for satisfaction. It seems these results are the farthest form the doctor's office or customers have the hardest time getting results and the customer service is not as helpful as they could be.
Other articles you might like:
If you plan on buying the Bayer brand, be sure to read the instructions carefully and make sure you have an adequate amount of blood before testing so you are not receiving an error on your screen.
If you don't want to buy an at home test kits in the store, you can also order them online. They can be shipped to you for a shipping cost or for free depending on where you purchase them from.
Some benefits for buying the at home test kits include: not having to drive to the doctors, paying only half of what it would cost in most doctor's offices, only having to wait about five minutes for your results and having much less blood taken than at the hospital.
Accuracy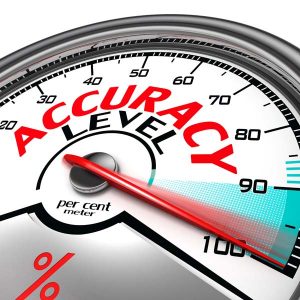 The down side to the kits is that the accuracy is not always 100%. The kits come in small packs so if the results get messed up or there is an error, you must re-buy another kit which would ultimately cost about the same as it would have at the doctor's office.
You do not have to fast to take an at home kit like you typically would when you visit your doctor. Because the hospital is usually running more than one test on your blood, you are required to fast for your hospital A1C test.
Conclusion
Ultimately, the A1c test kits can be prove to be a very helpful tool for both you and your doctor in monitoring your A1C levels. It is important for people to understand that these tests will not always have the same results as in the doctor's office as diet and exercise have a large role in how well you are managing your diabetes on a day to day basis.
Overall, the A1C test kits are easy and convenient to use. They are also reasonably priced. Additionally, they are small and compact which makes them easy to take and use anywhere. If you're regularly tracking your A1C levels, this might be a beneficial home system for you to have in your diabetes toolbox.