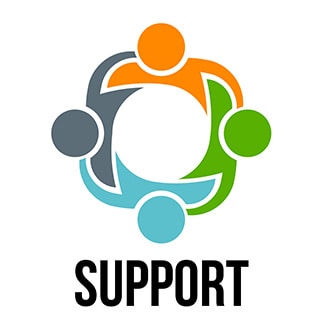 Sometimes, all the knowledge in the world about your diabetes can't motivate you to do what you should.
In these times, when you don't feel like doing your diabetes every day and your self-management falls by the wayside, joining a support group can help you get to know others who are going through the same things as you are.

Before we continue with this article, I wanted to let you know we have researched and compiled science-backed ways to stick to your diet and reverse your diabetes. Want to check out our insights? Download our free PDF Guide "Power Foods to Eat" here.

Having emotional support can motivate you like nothing else.
A support group full of people with diabetes, who share with one another their daily struggles and successes, may be just what you need to get back on track. The feeling of being alone is lifted, as you get to know others with the same chronic disease.
It can certainly make life easier when you have a good support system to help you with your diabetes. Consult your Diabetes Care Team first, as they likely know all of the available resources for support groups in your area.
Margie's story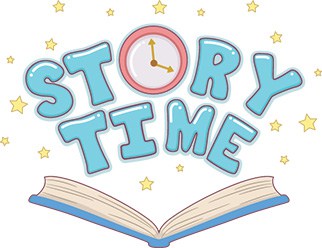 Margie wanted to join a local diabetes support group. She needed a little extra push to get motivated, as she'd been slacking off on regularly checking her blood sugars, and enjoying too many nights out with her friends lately. Her diabetes management was suffering, and her doctor suggested that she try the support group at the rural clinic.
The support group was started and led by a local pastor, who had diabetes himself. He had nine members out in the small rural community, and held the sessions at the rural clinic for the convenience of the community. Though he wasn't a medical professional himself, he would regularly invite in various speakers, such as an endocrinologist from the nearest city, and a certified diabetes educator from the county.
In addition, the pastor gathered free resources for participants. Before long, Margie had several friends who had Type 2 Diabetes. They decided to form a walking group outside of the support group. They would meet at the town square, and walk the town trail three times a week. They also formed a recipe group that met right after the support group.
Through the recipe group, Margie had tried all kinds of new recipes low in carbohydrates, calories and fat, while providing the right kind of carbohydrates, protein foods, and fats to help better manage her diabetes. So far, Margie has lost 20 pounds since joining the support group one year ago. She has dropped her A1C to the Pre-Diabetes level, and dropped the amount of metformin that she must take.
What Margie found was that a diabetes support group was a fantastic way to jump-start her diabetes routine into superstar success. She felt better being able to share her frustrations and feelings with her support group. She also found that group members were a great source of positive motivation and helpful information.
Could you benefit from a support group for your diabetes?
Read on, and find out…
What is a support group?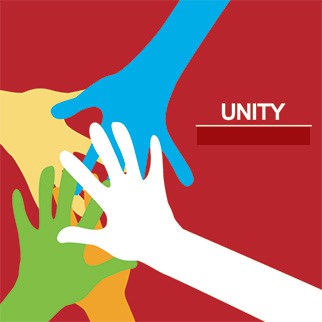 A support group is different from a group therapy. Most of the time, group therapy groups cost money, and are partially paid by your insurance plan. Though, these groups may help with depression and anxiety due to your diabetes, they are not the same as support groups.
What's the difference between group therapy and support groups?
Besides not being free, and being partially paid by your insurance company, group therapy differs from support groups in several important ways.
Though group therapy gets patients with similar issues and problems together for talks about issues that may be confidential to the participants, it is usually headed by a professional. It is often used as therapy for a variety of mental illnesses, from depression, to anxiety, to addiction, group therapy is useful in a number of settings. Usually, a licensed therapist, psychiatrist, or psychologist or a licensed social worker, will be the leader of group therapy.
The leader guides participants to identify and manage their symptoms of mental illness or addiction. Most often, the professionals guiding these groups will use evidenced-based strategies, or scientifically-proven techniques to illicit conversation in group therapy.
With support groups, the atmosphere is often much more relaxed. The group may be led by a layperson, or someone with diabetes who has no medical expertise. They are there to provide a web of connections for the person with diabetes to share their experiences, and methods of coping with their chronic illness.
Rather than a replacement for medical advice, or a place to work on different behavior modification techniques, as in group therapy, a support group is a good environment for fostering relationships that exist to give a step up with a person's diabetes management.
How can you benefit from joining a support group for diabetes?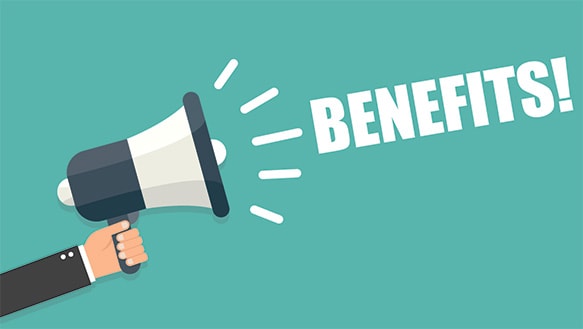 Joining a diabetes support group in your community, or online, can help to improve your overall diabetes self-management. Never underestimate the benefit that the support of your peers can provide. You can learn coping skills, and tips and tricks that help you to take your diabetes medications or injections as prescribed, get out and get moving more, and try new foods and recipes that are healthy for your diabetes.
In what ways can joining a diabetes support group help you with the management of your diabetes? When looking for a support group, you want to make sure it's an appropriate fit for you. A group for only people with Type 1 Diabetes may not be a good fit for someone with Type 2 Diabetes, and vice versa. You want to find a place where participants are truly dealing with the same issues that you are.
Here are some things that may be of benefit to you when deciding to join a support group for your diabetes:
You will feel a sense of community, and you will have others to talk to
You will have others to listen, as you express your daily struggles, fears and successes
The effect is similar to that of group therapy, which can be healing
There is an openness and nonjudgmental atmosphere, where you can share your life with diabetes
There are many helpful tips and tricks related to diabetes management that will be shared by participants
Group members share their success stories, give positive feedback and cheer you on
You will learn practical coping skills to use in your daily life with diabetes
Depression from diabetes, or feelings of isolation due to a chronic condition can be decreased in support groups
Feelings of stress and anxiety are decreased when you have an outlet to express your concerns
You will also be offering support and valuable information to others in the group, thereby helping those in the group, as well as yourself
Insight is gained into your own goals
Most support groups are free of charge, and less expensive than private therapy and counseling services 1
When people first come to the acceptance that they have diabetes, and they need to manage it, they will work hard for a period of about six months, before their enthusiasm wanes. One factor that has been shown to keep the enthusiasm for self-management high is the level of support that the patient receives. Therefore, joining support groups to help with your diabetes management will be of benefit to you.
Why should you consider joining a support group for your diabetes?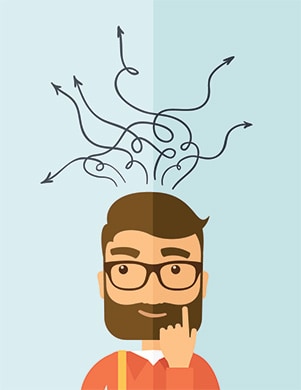 People with diabetes often feel alone, in that they have no one who has a similar condition around to talk to. They are often more prone to depression, and feelings of hopelessness, as are many people with chronic conditions.
Support groups for diabetes can be held just about anywhere. In our area, we have one that meets at a local church every Tuesday evenings. Often, diabetes centers may host diabetes support groups.
If you live in a rural area, and there are no diabetes support groups around, consider starting your own support group. Chances are, there are others in your community who may be interested, and also professionals with experience in diabetes who will want to contribute, or lead your group.
Even if you are getting group therapy for diabetes-related depression in a mental health setting, you should still consider joining a diabetes support group. They will augment your current treatment, and are usually free of charge, which is a help if you have issues with being uninsured, underinsured, or have problems with the ability to pay co-pays.
Types of diabetes support groups
There are many different types of support groups available.
There are church and senior center groups, community center groups, and hospital or diabetes center based groups. There are also a variety of diabetes-specific groups online. Some are specifically for Type 1 Diabetes, and some for Type 2 Diabetes. Still, others are geared to general diabetes. There are support groups that are held in person, and there are also many support groups available online.
Online vs in person support groups
A recent study presented in California showed that support groups help those with diabetes learn new and improved behaviors that assist in their diabetes management. Online support groups were found to be just as helpful as in person support groups for diabetes. 2
Pros and cons
Millennials may prefer online support groups, while older people with diabetes may prefer in person support groups. Online support groups are convenient, and you can participate in them at any time, which may be best for busy schedules. People who do not have the ability to use a computer well, or who have nerve damage from diabetes in their fingers, may find typing on a computer difficult. Whether you choose an online or an in-person support group, there are a few things to know so that you may pick the best one for you.
Any group where you meet people with diabetes face to face may better fit your needs if you need a more personal approach and if you have the time to attend a support group in your community. Conversely, if you work all the time and you find little time to do activities outside of your household responsibilities, an online group could work for you, when you have an hour to chat on a forum with others who also have diabetes.
How to look for diabetes support groups
Besides asking your primary care provider, your pharmacist, your certified diabetes educator, or your nutritionist about available local in person support groups, online searching is a great way to find available resources in your area. Search on your smartphone with your location turned on in settings for the most accurate search, or use your laptop or personal computer.
If you don't use the internet, chances are there is someone around who could do the search for you. Check with children and grandchildren who are tech savvy.
I recommend reading the following articles:
Where to find local support groups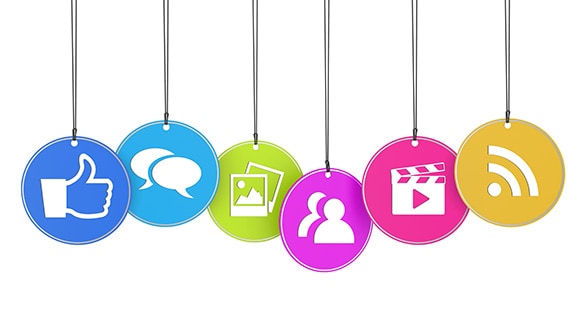 Even if you can't find a support group in your local community, there is likely one in a near-by city. After you ask around with the professionals on your Diabetes Care Team, check with hospitals, community calendars, mental health service providers, and schools for support group offerings. Support groups can be found all over the place, but they may not be well advertised.
Check your Facebook and other social media outlets for community diabetes support groups. Often, another group may serve a purpose for you even if there is not one for people with diabetes. For example, you could join one for people with anxiety and depression. Often you will find some people with diabetes in those groups, as well.
If you don't have a support group specifically for diabetes in your community, check into groups that are geared to chronic diseases in general. Often, there will be other people with diabetes within these groups. Support groups for weight loss can foot the bill, as can healthy cooking groups, exercise groups, or any groups that gain you healthier behaviors that benefit your diabetes.
For online support groups and forums, in your Google search bar, search "Diabetes Support Groups and Forums online." This search reveals many available support groups specifically for diabetes. The American Diabetes Association (ADA) has support groups, and they are a reputable source, so that may be one place to start.
Remember, online or in-person support groups are not meant to take the place of advice from your doctor or health care provider. The following is a list of some of the main online diabetes support groups (sometimes called forums):
How to know which one is the best for you?
Attend the support group, or participate in the online forum for at least several times. You can then evaluate whether it's the right group for you or not.
Do you feel more motivation to perform your daily self-management skills more than you did before you started the group? Is the online support group you chose filled with helpful and positive people, or are there "negative trolls" on the website? Do you feel comfortable interacting with people in the group, or do you feel judged?
Does the group have professional speakers that come in and offer their expertise? Do they provide you with resources and current information from reputable sources that you may find useful?
These are all important questions to ask yourself in order to make an informed decision on your current group, or make plans to locate another one. Give it a chance, and attend for several sessions.
FAQs

Are there membership fees?
No, there are usually no fees for in person or online support groups. If you see ones that charge fees, be wary. Consider some of the support group location ideas above to find the one that's right for you.
Do I need to qualify to join them?
Most of the time, for support groups and online forums, you just need to "show up," and say that you have diabetes, or that you have a family member with diabetes to participate.
Can I join more than one?
You could join as many support groups for your diabetes as you feel are necessary, and that you have the time for. It's really up to you on how many groups that you want to join.
I don't have diabetes, but my family member or friend does. Can I join a support group?
Yes, you can join a support group for families of people with diabetes, or chronic illnesses in general. In a recent study in Michigan, participants with diabetes whose family members attended support groups reported that they felt their family members understood more about their chronic illness, and were better able to help and support them.
Many times, family members are also brought into both group therapy sessions and support groups. Friends may also be an important aspect of involving a person's extended supports. Some support groups can be geared only to the family of loved ones with a condition. The best option may be to offer both support groups in one location for convenience of all participants.
The benefits of family and friends attending is that they get a better understanding of diabetes, what the person with diabetes goes through, and what are helpful acts versus things that can make you run from the "Diabetes Police." 3
What should I expect to gain or learn from joining the group?
There are many benefits to joining a diabetes support group, many of which get you to better self-management. See our heading above on the benefits of joining a diabetes support group for more.
You can expect to make new friends who truly know what you are dealing with day to day. Expect to connect with "ah ha" moments, and similar experiences. Learn new ways to cope with the feelings that go along with your diabetes. Get a new outlook on dealing with feelings of depression or anxiety related to your diabetes.
You will have a new and safe space to express yourself. Support groups generally ask that what's said in the group, stays in the group. Others in the group will understand the judgements and other issues you face related to discrimination in the workplace, or problems with side effects from medications that drag you down. 4
If I pay for the membership, will I be covered by my insurance?
There are usually no fees for support groups, so your insurance doesn't have to cover them. Some exercise programs are covered by insurance sometimes, and may have fees. Also, weight loss groups such as "Weight Watchers" may have fees, and the fees may or may not be paid by insurance. These groups are not considered to technically be support groups, though. That's because support groups have been traditionally offered for free in communities, and online.
Who leads a support group?
Sometimes groups have no particular leader, but are rather run by a group of peers who share a diagnosis of diabetes. If there is a group leader, they will generally lead the conversation to engage members in sharing with each other in the group setting. Either approach will help you to better manage your diabetes.
Does a professional or an expert lead diabetes support groups?
There could be any number of people who lead support groups. Since there is no insurance billing, groups are not always structured, and can be led by professionals, lay people, church members, people with diabetes, social workers, or anyone with an interest in starting a support group. Generally, they are volunteering their time after hours if they are professionals.
Over to you
We hope you know more about getting yourself involved in a support group for your diabetes. It could be just what you need, so good luck in finding the right one! Let us know how it goes in the comments box below. Did you find that you like in-person or online support groups for your diabetes better? We want to hear from you.