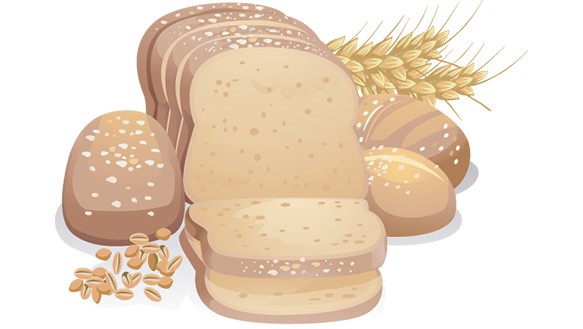 The smell of a freshly baked bread, or the sight of bread, is enough to send your senses reeling. Though people with diabetes should eat bread in moderation, sometimes it can be easy to get carried away. After all, bread is one of the most popular foods all over the globe.
Just because you have diabetes, it doesn't mean that you have to miss out on all the great bread that life has to offer. In order to be able to eat bread if you have diabetes, there are a few things that you will need to know.
Sonya's Story
Sonya sat across from me. She looked defeated. She hung her head low.
"I don't know how I'll ever give up bread," she said. "It's my favorite food. Now that I have Type 2 Diabetes, I know I can't eat bread, rice, or pasta."
"You can have bread, rice, and pasta in small amounts. I can teach you which kind of breads are best for you, so that you can get some of your favorite food," I said.
"That would be great," said Sonya. "Wow, I feel a lot better! When can I come to class and learn about this?"
"You can come tomorrow," I said.
"I'll find you some bread recipes that you can make at home with diabetes-friendly ingredients, so that the bread you do eat is healthier. It will also be lower in carbohydrates than some other breads, and the carbohydrates will be good carbohydrates."
Sonya came to class where she learnt valuable information about making diabetes-friendly breads. Now she makes them for herself, and a few other friends with diabetes that she happened to have met in her diabetes classes.
Breads with high fibers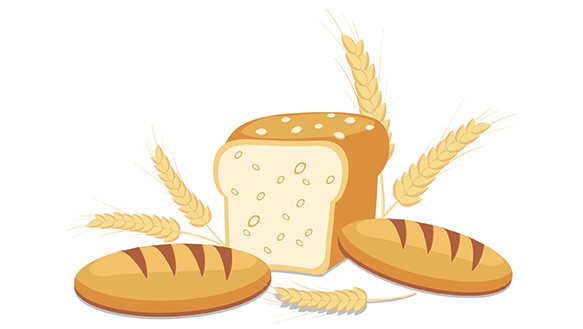 Breads that are whole grain, and high in fiber, such as oats or bran, are the best type of bread for people with diabetes to eat.
While you can have a serving or two of bread, you still need to stay within the appropriate amount of carbohydrates for your meal. You can even make your own bread by adding the ingredients to your favorite bread recipe, and enjoy healthier bread at home.
Healthier bread ingredients
If you are a bread baker, like my husband, then you may even have a whole book of bread recipes. You don't need to go out and get a new recipe book. You can just swap out ingredients. Go find your old bread recipe book, and your favorite recipe, and let's get busy swapping out the refined grains for the whole grains.
You want your bread ingredients to be high in protein, high in "good" fats, and high in fiber. This can reduce the amount that the bread will increase your blood sugar, and the rate at which it does so. The American Diabetes Association (ADA) recommends that you replace white and refined flours with 100% whole wheat flour.
Once you have found your recipe, first swap out white refined flour for whole grain flour (stoneground is best), then swap out one fourth of the whole grain flour for a flour such as almond flour, or flaxseed meal. This will give you protein in your bread, which will further keep your sugar steady.
After you start baking healthy bread, you will find hundreds of recipes where you can mix and match healthy grains in order to come up with an extremely palatable option for diabetes.
I suggest reading the following articles:
Why high fiber?
High fiber foods will help carbohydrates to be digested and absorbed into your blood stream at a lower rate, avoiding spikes in blood sugars. Where can you get enough fiber in your diet? You guessed it, from carbohydrates. Vegetable fiber is also responsible for planting some good bacteria in your gut, which aids in digestive health.
Whole wheat is best according to the experts when you are talking about healthy bread. But lately there are people with diabetes who want to avoid wheat all together. How can you eliminate wheat, and still get your whole grains and fiber? You can do that by using high fiber flours and meals, made from nuts and seeds.
Some high fiber ingredients that will keep your blood sugar from spiking rapidly, and keep it steadier over time, are:
Flaxseed meal
Chia seeds
Wheat bran
Oats
Almond flour
Soy flour
Corn meal
Chickpea flour
Coconut flour
Multi-grain bread
Multi-grain bread is still whole grain bread, just from a variety of grains. It is loaded in fiber, and protein when seeds are added in the mix.
Grain-free bread
Grain free bread would be made from something such as almond flour. This kind of bread would be healthy for diabetes, and has started to get very popular among those that are going gluten free, or who prefer to eat no wheat.
Spelt bread
You will find spelt bread in health food stores. It's similar to wheat. This is one of the lowest glycemic index breads, and it will definitely give you more fiber, and keep your blood sugars steady over time.
Sourdough bread
Sour dough is very tasty, and actually good for you. Acetic acid is produced during the fermenting process of this bread. Acetic acid is the main ingredient in vinegar, which helps lower blood sugar. This produces some good gut bacteria that aids in digestion, which then helps with regulation of blood sugars by slowing the rate at which carbohydrates are digested.
Pumpernickel
Pumpernickel bread is made from whole grain rye. Check labels to make sure it's whole wheat rye, and not a mix of wheat and a little bit of rye, along with some caramel coloring. Labels can be tricky these days, so it's good to know your way around a food label.
Pumpernickel uses sourdough as a starter, and it's one of the healthiest breads for diabetes. Look in the bakery section, where the artisan breads are kept, and you can find some real pumpernickel bread. The glycemic index of rye pumpernickel is low at 41-46. It has an unusual flavor though, and it may take some time getting used to.
Stoneground wheat and whole wheat – what's the difference?
Wholegrain bread provides loads of fiber, and it's low in fat versus other white breads. If you want to control blood sugars better, and spikes after meals, try the stoneground variety. Whole grain has a glycemic index of 56-69, in the medium range. Stoneground wheat is not as grainy tasting, and it scores a 55 on the glycemic index, making it a better choice for diabetes.
Understanding carbs and glycemic index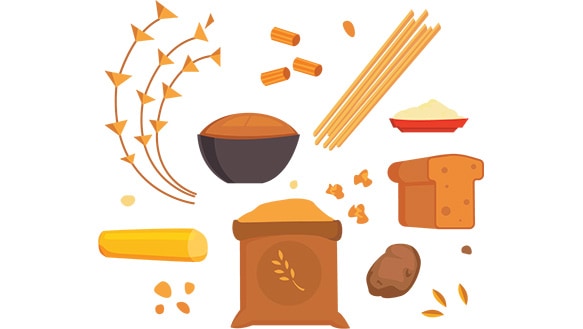 Our body needs carbohydrates to remain healthy, because they contain needed nutrients. However, they raise blood sugar, which we know presents a problem for people with diabetes. Often the sugar in refined grains and white breads raises blood sugar quickly. So how can we be sure that we eat the right portion of the right kind of bread if we have diabetes?
It's not necessary to give up the carbohydrates in bread altogether. If you enjoy bread, understanding your portion size, and understanding what ingredients make it healthier, make it easier to add to your diet.
Bread in America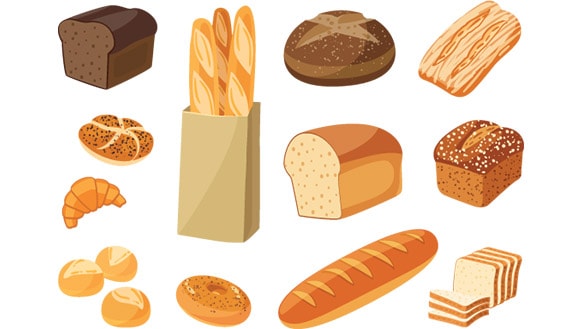 Bread in the US is highly refined and processed with added sugars compared to breads in Europe. We recently visited Germany, and the bread there is so delicious. It's not sweet, like breads here in the US. Adding sugar to breads, and using processed and refined white flour makes bread a hazard for people with diabetes.
Learning to choose or bake bread with high fiber, whole grain products with no added sugar, will keep bread a part of your meal plan.
One way to get the right bread is to choose your foods carefully, and pick breads and other foods that contain low glycemic index foods, or medium glycemic index foods. You will want to stay away from those foods that have a high glycemic index.
Glycemic index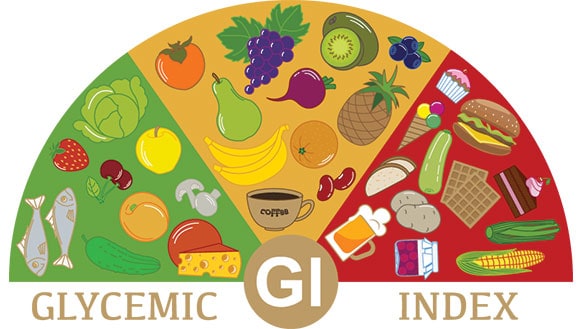 What foods have a high glycemic index? White breads and refined grains are high up the glycemic index. That means that it can cause blood sugar to go up more than lower glycemic foods.
A food can be classified as low, medium, or high on the glycemic index scale. You can improve the glycemic index of bread with a little switching around of the ingredients when you make your own bread at home.
Some of the foods that are on the low glycemic index list are:
Vegetables that are green in color
Seeds and nuts
Small berries
meat
Medium glycemic index foods are:
Almost all fruits
Whole grain products
Brown rice
Oats
Whole wheat
High glycemic index foods are:
Refined grains
White bread
Potatoes (white)
Sugar
Switching white, refined flour for whole wheat flour is one way to reduce the glycemic index of bread. Processed foods will raise your blood sugar faster than unprocessed foods. You may find some homemade varieties at farmer's markets that are healthier, simply because they are not processed. Often merchants have the nutritional information available for their recipes.
If you are in the grocery store, try some of the breads in our recommended list below. If you find a bread that is not on the list, make sure to read your nutritional facts label.
Once you have shopped for healthy bread, or baked your own, spread healthy fats on your breads instead of mayonnaise or sugary spreads. Avocado, flaxseed or olive oil can be brushed on your bread to give you some "good" cholesterol in your diet.

Your goal is to find bread with the least amount of added sugars. Look at the nutrition label for total carbohydrates to equal sugars. This means that all of the sugars in the bread are natural sugars, coming from the whole wheat, and that no sugar has been added to the product.
If the ingredient list is short, that's a good sign. If there are words in there that you do not understand on the label, then it's highly processed. Seeing a Registered Dietician to create a meal plan may help you to get on track.
Having a meal plan in place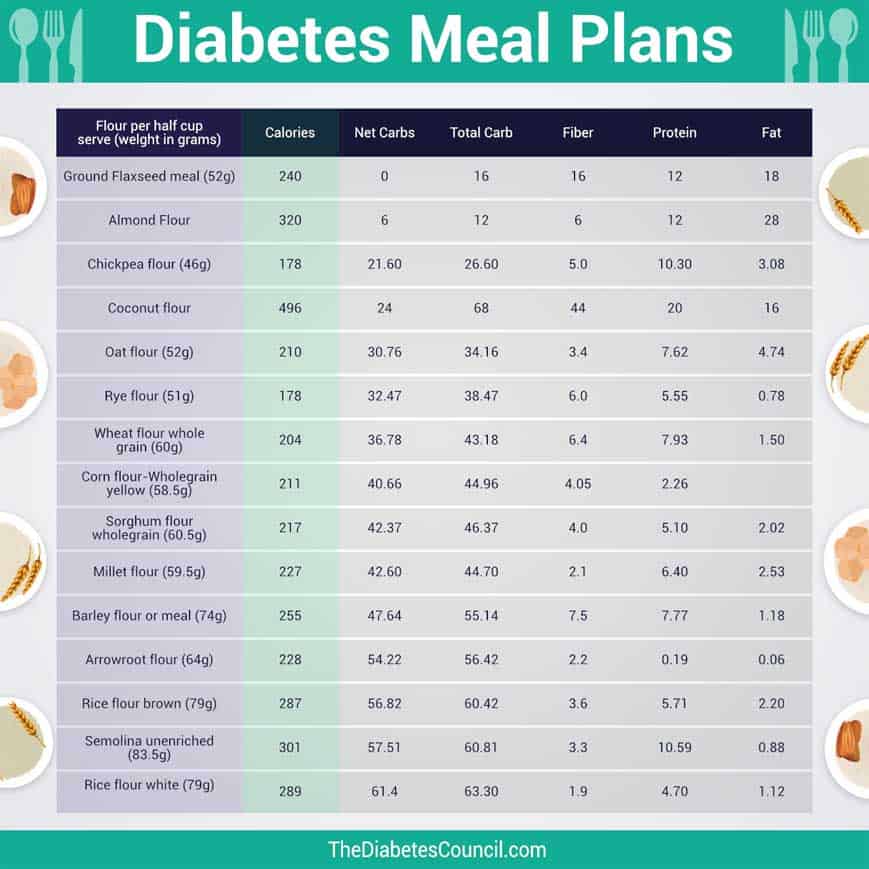 Having a plan makes the difference between having healthy bread or not. You can't pick up healthy bread from the convenience store, so a little planning is in order. If you are going to bake your own bread, then you will need to make a list, and shop for the ingredients.
Meal planning table – nutritional information for meals and flours
Below, there is a table for all of the flours and meals that you can use in bread, along with the nutritional information. If you want to try breads made with ingredients, such as flaxseed meal, then this chart should help you to decide which ones you want to try.
In the chart above, everything above the coconut flour continues up the carbohydrate scale to above 30 grams of carbohydrates. That is too high for the carbohydrate content of your bread, so stay with coconut flour and below.
Counting Carbohydrates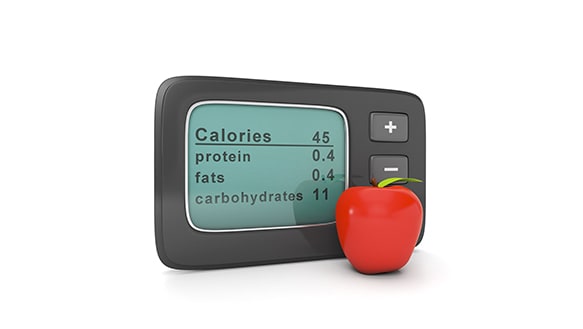 Many people with diabetes prefer to count carbohydrates to fine tune blood sugars better. A slice of bread in general will have 10-20 grams of carbohydrates per serving. If you are eating 30-45 carbohydrates per meal, you can see how it is easy to incorporate some bread servings into your diet, especially lower carbohydrate, higher fiber versions.
Meal planning the plate method way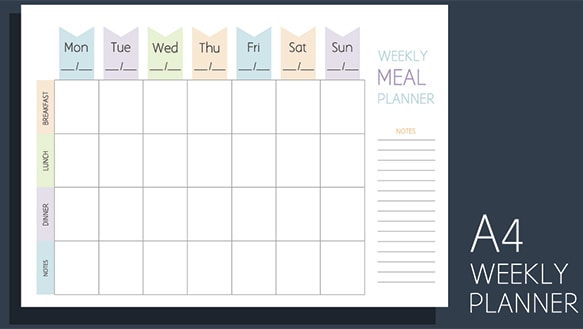 If you don't want to count carbohydrates, then you can use the plate method. You should start with a 9 inch plate, and be sure to measure your plate. Then divide it in half, and load half of your plate up with non-starchy vegetables.
For the other half of the plate, divide it in half. Place a 4-6 ounce serving of protein on one section of the plate, and a slice of your new healthier bread for diabetes on the other fourth of the plate. On the side, choose a low fat dairy product, and a serving of fresh or frozen fruit.
The plate method helps to make sure that you are getting the right amount of carbohydrates during your meal, and that foods from all food groups are included.
Exchange lists
Exchange lists is the old style way of figuring out what to eat if you have diabetes, but it works just the same. I like the "Choose your Foods" exchange list booklet. Breads are found on the starch list. One slice of bread is one exchange. It helps you to pick a healthy option from each food group. You can purchase it on Amazon by clicking here.
If you don't want to purchase an exchange list booklet, you can find free lists online. One example can be found here.
Each option has about 15 grams of total carbohydrates, 3 grams of protein, are low in saturated and Trans fats, and are around about 80 calories. You can purchase it on Amazon here:
Grocery shopping for bread
On Amazon, you can buy low carbohydrate bread options to be delivered. I've not tried this, so if you do, let us know if they were any good in the comment box below. The link to buy the bread on Amazon is here.
If you plan to buy healthy bread at the grocery store, the following list meets the criteria of:
150 calories or less
3 grams total fat
1.5 grams or less of saturated fat
0 grams of Trans fat
30 grams of carbohydrates or less
300 mg sodium or less
2 grams of fiber or more
Some breads that you can find in the grocery store that meet these criteria are:
Pepperidge Farm Light Style oatmeal bread
Country Hearth Kid's Choice made with whole grain white bread
Archer Farms (Target) whole wheat tortilla
Mission Carb Balance Plus small fajita whole wheat tortilla
Earth Grains 100% multigrain thin buns
Arnold Select 100% whole wheat sandwich thins
Fiber One Original English muffins
Sara Lee English Muffins Original made with whole grain
Weight Watchers English muffins
Pepperidge Farm Classic 100% whole wheat hamburger buns
Wonder Wheat hamburger buns
Great Value (Wal-Mart) 100% whole wheat bread
Wonder Soft 100% whole wheat bread
Toufayan's Low Carb Pita Bread
Food for Life's 7 Sprouted Grains Bread
lvarado St. Bakery's Sprouted Wheat Multi-Grain Bread
Mama Lupes low carb tortillas
MiRico low carb bread
How many slices a day should I consume?
There is no set amount of bread you should consume daily. If you consume 45 carbohydrates at each meal, then you can have healthy bread up to that amount if you like, provided that you don't have other carbohydrates. If you would rather mix it up a little, have one slice of healthy bread, and pick your other carbohydrates from other food groups, such as the milk group, or fruit group.
Make your own bread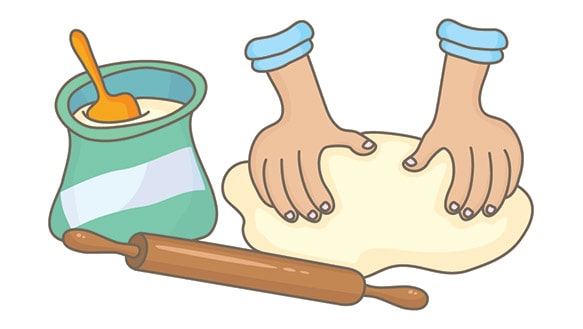 Now that you have your bread recipe out, what bread bakers want to do is to swap out one fourth of the regular refined white flour out with one of our ingredients on the medium glycemic index lists above. Your grain will always be from the medium glycemic index list, an example and a healthy choice being flaxseed meal.
If your recipe calls for four cups of flour, then one cup of flour will be from the medium glycemic index list. Then if you want to add protein to your recipe, you can opt for options from the low glycemic index list. Foods in the low glycemic index list contain protein, and are high in fiber.
The American Diabetes Association recommends swapping out all white, refined flour for whole grain flour. This will make a very high fiber bread, with no refined grains whatsoever. My husband enjoyed the breads in Germany so much, that when we returned home to the United States, he learned to make them.
Almekinder Recipe - German Brotchen Rolls
I will give you our Basic Brotchen Roll recipe here. This recipe is made with whole grain flour, and brushed with egg whites to form a crispy, outer crust. The inside is soft and delicious. We hope you enjoy making these, because they are, "Sehr gut!"
Crusty German Brötchen Rolls
In Germany, Rolf's mother makes these warm, crusty Brotchen rolls at home. They are a great pair with the Thuringian sausages from the region that are extremely low in fat, not to be confused with the US version (which is high in saturated fats).
We were able to find some German sausages here in the United States, at the new Aldi supermarket that just opened. They are delicious, and a healthier version of sausage found in the US. Combined with some German mustard, which is also low in carbohydrates, you will have an authentic German street food to enjoy.
These German rolls are the perfect portion size, and so mouth-watering. You will be glad you went to the extra effort.
Baking bread takes some time. You will need to prep the bread a day in advance, so that the bread dough can rise. For the rolls, you will need the following ingredients:
Day 1
½ cup water
1 cup all-purpose whole wheat flour
⅛ teaspoon instant yeast

Day 2
3 ½ cups all-purpose whole wheat flour
1 cup warm water
1 ½ teaspoons salt
¼ teaspoon instant yeast
For the egg wash:
1 large egg
½ cup water
Brotchen Roll recipe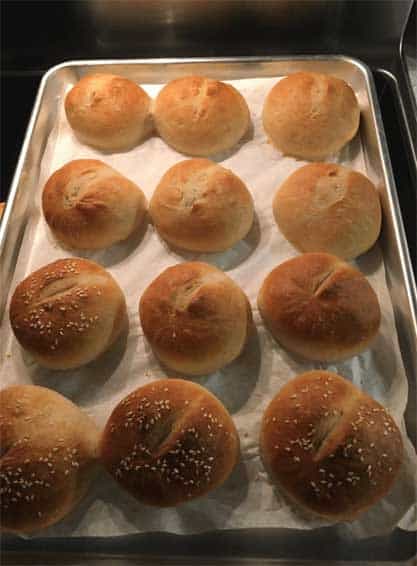 On the first day, you will make what is called a starter. Put all of your ingredients for day one into a bowl. Make sure it's a big mixing bowl, because it's the same bowl that you will use the next day to make the dough.
Mix the ingredients for Day 1 until well combined. Cover the bowl, and let it stand at room temperature overnight.
On Day 2 (which should be at least 8-12 hours later), add all ingredients for Day 2 to the starter mix in the bowl. Mix it all together until it is dough. Knead the dough for about 7 minutes. A stand mixer at medium speed works well, or you can knead the dough by hand for a little longer (about 10 minutes).
The dough should be soft and smooth. It will still stick to the side of the bowl, and the surface may be a little rough. Put the dough in a lightly greased bowl (use olive oil for "good" cholesterol to grease the bowl). Let sit covered for one hour, then take the barely risen dough out and deflate it gently. Return it to the greased bowl.
Now let the dough rise for another hour, then deflate it again (bread baking is a process, and we are going for a slow rise method!). Return it to the greased bowl again, and then wait one more hour (for a total of 3 hours since you started).
Place the dough on a surface lightly greased with olive oil, and divide it into 12 sections. Place each section on a baking sheet. Shape the sections into oval shaped balls, rolling them with your fingers. Now, whisk together one large egg white, and a half cup of water until it froths up, then brush it onto the rolls on. Put a small slash about 1 cm deep in the top of each roll. Place rolls immediately in the oven at 425 degrees for 20-25 minutes.
Remove rolls from the oven, and cool them on a baking rack. For even crunchier, crustier rolls, leave the oven door open, and let them cool inside. They are individual servings, so you can freeze them, or keep in the refrigerator for a week. You can take one out, and pop it in the oven to warm it up.
You can also sprinkle some seeds of your choice on the rolls after you brush them with the egg wash to help them stick to the top. Any of the seeds listed above under low glycemic index foods can be added. We have included the nutritional information for the Brotchen rolls below:
Almekinder recipe for German Brotchen Rolls, fresh out of the oven in North Carolina.
What about a wheat-free bread recipe?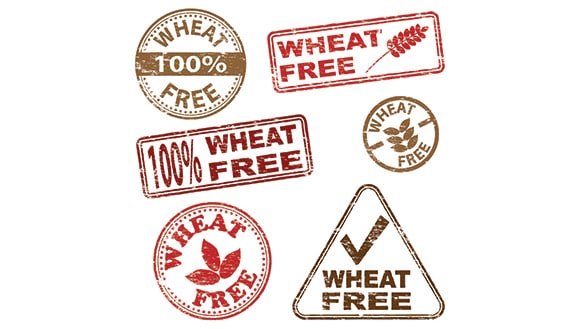 For the keto dieters, you will need a recipe with super low carbohydrate bread. I was able to find one here. Let us know how it turns out if you try it.
Multi-Purpose Low-Carb Wheat Bread
The nutritional information for this recipe is not too shabby. There are only 7.5 grams of carbohydrates per serving, with total net carbohydrates at 2.41 grams. At 97 calories, 2.66 grams of saturated fat, and 5.68 grams of total fats, it's not a bad option. Calories from fat are only 51, and fiber is 5.09 grams, 4.09 grams of protein and 243 mg of sodium or salt.
You will find the recipe here: Low-Carb Wheat Bread
Over to you
Let us know how your German Brotchen rolls turn out. Remember bread doesn't have to be unhealthy it can be tasty and healthy. Also, how did your blood sugars fair when you switched out white, refined grains for whole grains, or other flours like almond flour, or flaxseed meal from your diet? Did you notice a difference? Let us know in the comments box below.
"The need of the immaterial is the most deeply rooted of all needs. One must have bread; but before bread, one must have the ideal."
― Victor Hugo, Memoirs of Victor Hugo
TheDiabetesCouncil Article | Reviewed by Dr. Sergii Vasyliuk MD on June 01, 2020