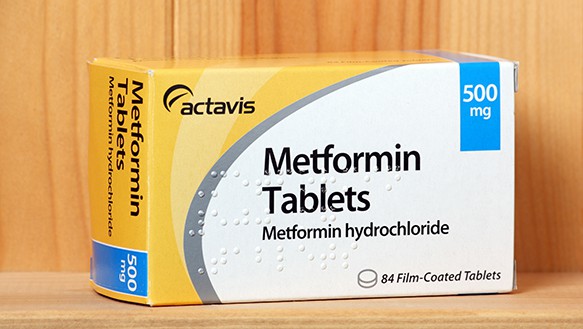 Metformin is the top of the line medication option for Pre-Diabetes and Type 2 Diabetes. If you must start taking medication for your newly diagnosed condition, it is then likely that your healthcare provider will prescribe this medication.
Taking care of beta cells is an important thing. If you help to shield them from demise, they will keep your blood sugar down. This medication is important for your beta cell safety if you have Type 2 Diabetes.

Not only does Metformin lower blood sugar and decrease resistance of insulin at the cellular level, it improves cell functioning, lipids, and how fat is distributed in our bodies. Increasing evidence in research points to Metformin's effects on decreasing the replication of cancer cells, and providing a protective action for the neurological system.
Let's find out why Lori didn't want to take Metformin. After learning about the benefits of going on Metformin, she changed her mind.
Lori's Story
Lori came in worrying. Her doctor had placed her on Metformin, but she didn't want to get the prescription filled.
"I don't want to go on diabetes medicine," said Lori. "If I go on pills, next it will be shots. I don't want to end up like my dad who took four shots a day."
"The doctor wants you on Metformin now to protect cells in your pancreas, so they can make more insulin. With diet and exercise, at your age, you can reverse the diagnosis. Would you like to talk about how we can work together to accomplish that?"
"Reverse?" she asked. "What do you mean reverse? Will I not have Type 2 Diabetes anymore?"
"You will always have it, but if you want to put it in remission, you are certainly young enough to do so. Your doctor wants to protect your beta cells in the pancreas. If you take the new medication, lose about five to seven percent of your weight, start getting active, and learn how to eat better, you would have a good chance at remission."
"Really," said Lori. At that moment, a light bulb turned on in her head. You can guess what happened over the next six months:
Lori reversed her Type 2 Diabetes. She couldn't have been more excited for her new-found health. She was glad she decided to take the metformin, once she understood why it was important.
What is metformin?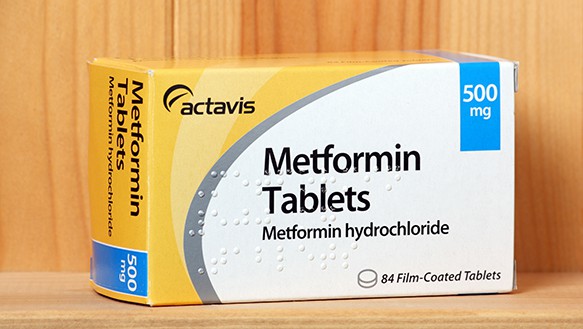 Metformin is an oral medication prescribed for people with Pre-Diabetes and Type 2 Diabetes. It can be used for metabolic syndrome, gestational diabetes, and even fertility. Lately, it has even been used for treating Type 1 Diabetes. It comes in regular and extended release. Metformin can be mixed with many other medications in combination pills and capsules. Belonging to the class of diabetes drugs, Biguinides, this small pill helps to control blood sugar by lowering it.
I advise reading the following articles:
The history of metformin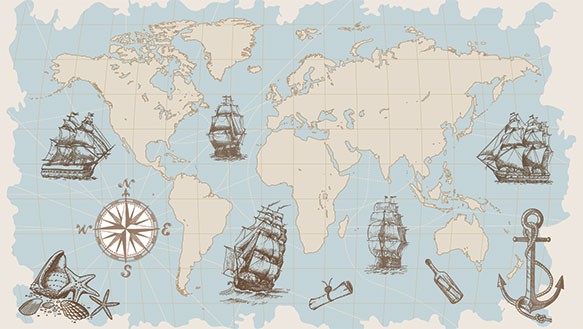 Metformin, like many other medications, is derived from a natural plant. This herbal concoction back in the 1600's was commonly known as "Goat's Rue."
In 1957, Dr. Jean Sterne published his findings on a new drug he termed "Glucophage." Literally meaning "glucose eater," the medication was approved in Canada in 1972, but was not approved in the United States until in 1995.
The French lilac that this medication was made from was first used in folk medicine, to help control what they called "sweet urine." The benefits of French lilac were first described in 1656 by physician and botanist Nicholas Culpepper. The plant, with genus and species Galega officinalis, was known for its ability to stop excessive urination related to the disease that was later named Diabetes Mellitus (in this case, Type 2 Diabetes).
Types of metformin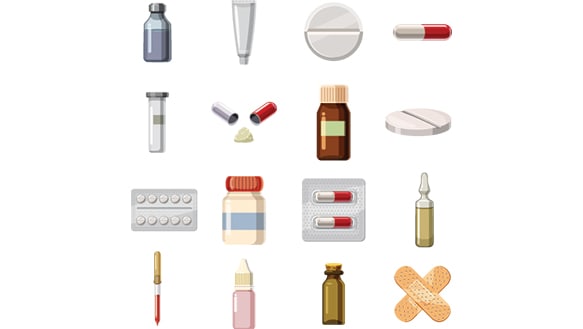 Metformin is the generic name, and it comes in a pill form under several brand names. These pills contain the drug metformin only. XR stands for extended release. This allows the medication to get into your system over a longer period of time. Regular release gets into your system faster, and at the same time. The brands of metformin currently on the market are:
Glucophage
Glucophage XR
Glumetza
Fortamet
Riomet
Metformin is also available in several combinations with diabetes medications from other classes of drugs. You can get it combined with Rosiglitazone, Pioglitazone, Sitagliptin, Glyburide, and Repaglinide. Therefore, Metformin is combined with four different types of classes of diabetes medications. They are:
Sulfonylureas
TZDs
Meglitinides
DPP4-inhibitors
The drugs where they are all combined with Metformin are:
Janumet – Metformin and Sitagliptin (DPP4-inhibitor)
Glucovance – Metformin and Glyburide (sulfonylurea)
PrandiMet – Metformin and Repaglinide (meglitinide)
Metformin and Pioglitazone (TZD)
Metformin and Rosiglitazone (TZD)
There are many other brand names of these combination medications available on the market. Look at the generic name on the label to learn which diabetes medications are found in your combination pills or capsules. Talk with your pharmacist about your medications, and monitor for side effects.
How does Metformin work?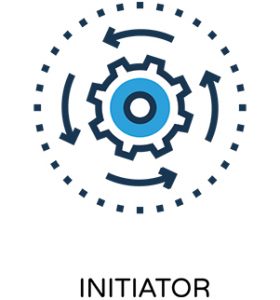 Taking Metformin is not enough for your diabetes management. You should still be following a carbohydrate-controlled, heart-healthy diet, and getting plenty of exercise. Metformin works to lower blood sugars, along with good nutrition and regular physical activity.
Metformin plugs the liver
The way that metformin lowers blood sugar is by stopping the liver from releasing glucagon, which is basically liver sugar. I like to say that it plugs the liver.
Metformin helps you use your insulin better
Metformin also acts to sensitize insulin. Your cells are able to efficiently take the insulin in when you are taking this medication. This lowers blood sugar. Metformin doesn't increase the pancreas' release of insulin, so there is a low risk of hypoglycemia, or low blood sugar.
Metformin protects your beta cells
In addition to this, metformin helps to protect beta cells. You may know how beta cells make insulin, but did you know that beta cells also make other hormones? Beta cells are amazing. They make insulin's helpers – Amylin and C-peptide, two other hormones important in blood sugar regulation.
Knowing that protection for beta cells is of great importance with Type 2 Diabetes, Metformin helps to protect beta cells by keeping down high blood sugars, and removing them from the blood that is high in sugar concentration, which is toxic to them.
How and when should you take metformin?
Metformin comes in tablets or pills, liquid suspension, and extended release tablets/capsules. Extended release tablets/capsules should not ever be chewed, or broken apart. You may see a piece of the capsule in your stool, and this is ok. The medication is absorbed, and the capsule is passed through your gastrointestinal tract.
For liquid medication, be sure to use an accurate measuring tool, syringe, or use a medication cup.
Take your medication as per the directions from your doctor that are on the label. Talk with your pharmacist or doctor if you have trouble understanding how you are to take your medication. Metformin is taken with food, so as not to cause an upset stomach.
Therefore, take your Metformin with your morning or evening meal.
Store your Metformin at room temperature, in the pharmacy bottle with the appropriate label that it came in. Keep it away from direct sunlight, heat and excessive moisture. The medicine cabinet will suffice, but keep all medications out of reach of children.
Recommended dosage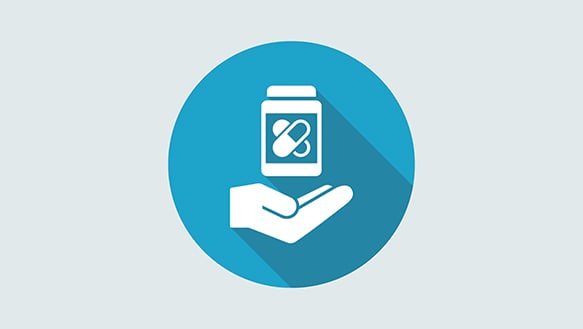 Your healthcare provider will start the dosage of Metformin at low to be taken either once or twice daily, and raise the dosage if necessary. It may take several times before the dose is correct. If you miss a dose, and it's time for the next one, you can't go back. You would have to skip that dose. If it's close to when the dose was due, you can go ahead and take it. Don't double dose your medication.

Adult dosage – regular Metformin
The adult dose of Metformin is initially 500 mg twice daily, or 850 mg once daily. The doctor will increase your dose by 500 mg per week, or 850 mg biweekly. The maintenance dose is 2000 mg per day, with a maximum dose of 2250 mg per day. The doses can be divided to two or three times daily with your meals. If gastrointestinal problems occur, titrate up more slowly, and realize that it may take more than 1500 mg per day to get to therapeutic dose of the drug.
Adult dosage – extended release Metformin
The adult dose of Metformin Extended Release (ER) is initially 500 to 1,000 mg a day. Dose is increased by 500 mg increments. The maximum dose is 2,000 mg once a day, and maximum dose is 2500 mg daily. Control of blood sugar should be achieved with one dose a day of daily extended release Metformin, but dividing the dose can be considered. If you need a higher dose of Metformin than 2,000 mg/day, your doctor will have to switch you to the regular formula.
Pediatric dose of Metformin
Metformin is not approved for use in children less than 10 years old. For children over the age of ten, initial starting dose is 500 mg twice daily. Titrate up in 500 mg increments every week until glycemic goals are achieved. Maximum dose for children over 10 is 2,000 mg per day.
Doses may be divided into two or three daily doses, given with meals. For extended release, studies have not been done for children less than 18 years old.
Is Metformin effective?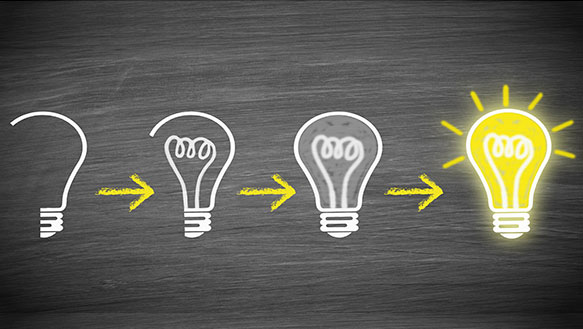 Metformin is effective at lowering blood sugar, and decreasing insulin resistance, but it is also effective at doing so much more. It's a very powerful antioxidant. It helps to keep cells safe, by reducing the by-products that occur when cells burn glucose for energy.
Like chemotherapy, the drug can keep cancer cells from reproducing by blocking specific enzymes. It also gives you the effect of restricted calorie diet, without the severe restrictions. Healthy cells can proliferate more readily, and scientists have found that the drug may even slow the aging process. Metformin works best with a healthy diet and activity. However, as a medication it is very effective at many different things.
Do I need a prescription to be able to buy it?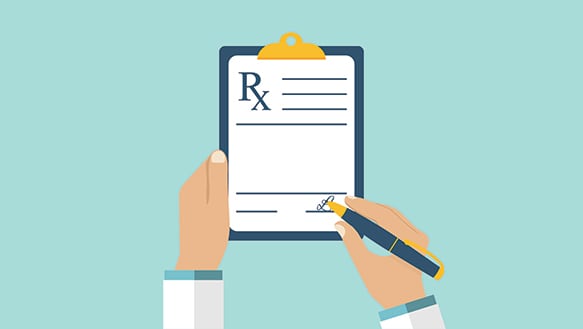 You will need a prescription from your healthcare provider in order to purchase Metformin from your pharmacy. Metformin was ranked number seven in the list of top 10 most prescribed medications. There are 87 million prescriptions written every year, not including combination pills. With numbers rising in cases of diabetes, and as new and innovative uses are found for the drug, the prescriptions are rising as well.
Prices and insurance coverage
Metformin is a fairly cheap medication, with the average cost at about four dollars per month. Even without insurance coverage, the drug is affordable. Insurance plans with drug coverage cover Metformin universally in the US.
Gastrointestinal side effects of metformin
The most common side effects are gastrointestinal system related, and also include:
Stomach upset, ache
Acidic our sour stomach
Belching
Indigestion
Bloating
Cramping
Intestinal gas, passing gas
Diarrhea
Vomiting
Bloating
Anorexia or decreased appetite
Heartburn
Pain in lower back or side
Weight loss
Your doctor can decrease your chances of getting the above symptoms by starting you off slowly on Metformin, and titrating up until desired goal achieved. If you eat prior to taking the drug, you can also decrease GI tract symptoms. If this doesn't work, your provider can consider starting you on the extended release formula.
Other side effects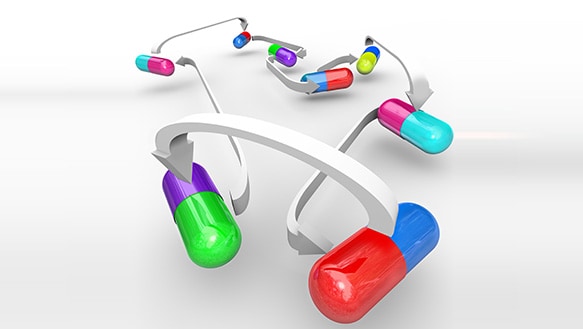 There are many other side effects with Metformin, as there are with most medications.
Some of the other side effects are:
Lactic acidosis
A serious, but rare side effect of Metformin is lactic acidosis. When too much lactic acid builds up in the body as a result of decreased oxygen availability, lactic acidosis can happen. When someone taking the drug gets dehydrated, or they drink too much alcohol, have cancer, kidney problems or failure, AIDS (HIV), or lung problems, they can develop lactic acidosis.
The condition can be life threatening, and it's important to seek immediate medical attention. If you have any of the conditions that make you more susceptible, and you take Metformin, you should be on the look-out for the following symptoms:
Weakness or pain in muscles
Arms and legs feel numb
Breathing difficulties
Abdominal pain
Weakness, or dizziness
Bradycardia, or slow heart rate
Nausea and vomiting
Rapid or depressed breathing
Muscle cramps, aches
Difficulty urinating, or painful urination
Tiredness
Other side effects which may occur less often with Metformin use are:
Changes in bowels
Strange metallic taste in mouth
Difficulty moving
Discolored fingernails or toenails
Symptoms similar to the flu
Pain in joints
Rash
Stuffy, runny nose
Sneezing
Joint swelling
Other rare side effects of Metformin are:
Drunk-like behavior
Decreased concentration
Drowsiness, sleepiness
Weakness, loss of strength
Restlessness during sleep
Low blood sugars
When treated with Metformin alone as monotherapy, you shouldn't experience a low blood sugar. The drug, when combined with pills that help the pancreas to release insulin, or when combined with insulin, may cause a low blood sugar. Be sure to always carry a 15-20 gram quick-acting carbohydrate source at all times.
Can I take it at the same time as other medications?
Talk to your doctor or pharmacist about how Metformin may interact with other medications that you are taking, and whether or not it is safe to take it. Some other medications that may interact with metformin are listed below:
Medications that can interact with Metformin to cause low blood sugar:
Insulin of all types
Medications that signal the pancreas to release insulin (ex: Glyburide)
Heart and blood pressure medications that increase Metformin levels in the blood stream, increasing side effects:
Furosemide (Lasix)
Nifedipine (Procardia)
Other heart and blood pressure medications that decrease Metformin levels in the blood stream, and may make the drug less effective at lowering blood sugar:
Thiazides, diuretics
Calcium channel blockers
Arrhythmia (heart rhythm) drugs that Metformin may effect by decreasing the levels of the medication in your blood stream:
Digoxin
Quinidine
procainamide
Cholesterol medications that decrease the effectiveness of Metformin's blood sugar lowering ability
Glaucoma medications that can increase the risk for lactic acidosis:
Brinzolamide
Methazolamide
Dorzolamide
Acetazolamide
Other drug interactions:
Other drugs that Metformin may interact with include topiramate. It will increase the risk for lactic acidosis.
Don't use these medications at the same time.
The seizure medication, Phenytoin, renders Metformin less effective at lowering blood sugars, as does Phenothiazine, corticosteroids (inhaled or oral), tuberculosis drugs such as Isoniazid, thyroid drugs such as levothyroxine, and hormones like those found in birth control pills.
Some antibiotics, such as trimethoprim and vancomycin, can raise your risk for side effects when taken together with Metformin. Cimetidine and ranitidine, both medications to decrease stomach acid, can increase Metformin levels.
Metformin tends to either increase or decrease the levels of certain pain medications in your blood stream. Morphine, for example, raises your risk of side effects from Metformin, and may decrease its effectiveness. Malaria drugs, such as quinine, can also do this.
Preparing for CT or X-Ray with dye
If you're preparing for a CT or an X-ray, and you will receive an injection of dye into your vein, you will need to stop taking Metformin for the procedure.
FAQs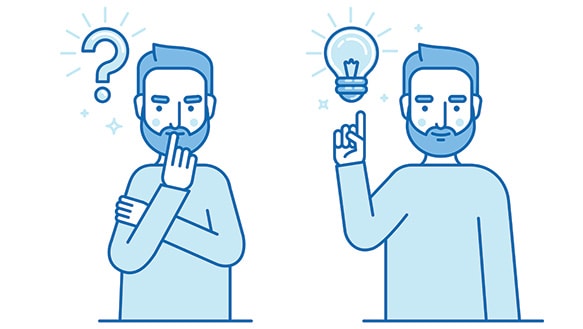 How quickly does it work to lower blood sugar levels?
Depending on body metabolism, it can take a few days to a few weeks before Metformin gets in your system all the way for maximum blood sugar lowering ability. If you are using Metformin for metabolic syndrome, or for ovulation/fertility problems, it could take much longer.
How long do I need to take it for?
Take Metformin for as long as your doctor prescribes it to you, and as directed by your doctor.
How can metformin help you lose weight?
Metformin doesn't cause weight gain. It may promote weight loss. Though the mechanism by which Metformin causes weight loss is not understood, the drug has been shown in research to help people lose some weight. It's possible that it affects the appetite, or fat store utilization and storage.
Still, it's not a magic pill for weight loss, and it doesn't happen quickly. Rather, weight loss can occur more gradually over several years' time. From person to person, the amount of weight loss achieved is not consistent. Weight loss average after two years was about four to seven pounds only.
Combined with diet and activity, more weight was lost in studies. If you stop taking Metformin, weight may be regained more easily. After your body develops a tolerance for the medication, or you fall off your diet and become inactive, weight may return. Metformin can be prescribed off label for people who don't have diabetes, but need to lose some weight.

Should you follow a diet and activity program, or is taking Metformin enough?
Yes, Metformin works best with a carbohydrate controlled, heart healthy diet, and an activity program. Metformin may increase calorie burning during exercise, but you won't get that bonus if you don't exercise.
How do I know that metformin is working?
You will start seeing improvement in your blood sugars within a couple of weeks, but full effect takes several months. The way to know that Metformin is working is to check your blood sugars as often as your doctor prescribes. Log it down, and take it with you to your appointment along with your glucometer. Your doctor will then be better able to adjust your medication dose.
Are there other alternates for metformin?
There are two different medications that could be a substitute for Metformin if stomach issues are severe, and the drug is not well tolerated. First, titration of dose, taking with meals, or switching to the extended release version, should be tried. If Metformin is discontinued, the following medications could be tried, which are oral hypoglycemic medications from different classes of diabetes medications:
Prandin belongs to the meglitinide class of diabetes drugs. It lowers blood sugars at mealtimes, and isn't as likely to cause a low blood sugar as its cousin drug, Starlix. It's the first choice if you can't take Metformin, or as a second drug therapy with Metformin.
This drug may, however, cause weight gain, you could still experience a low blood sugar, and it can interact with other medicines. Poor kidney function, liver disease, or if you are younger than age 18, makes Prandin a "No."
Actos is a TZD medication. It has A1C lowering ability of about 1%, it lowers blood sugar, and it comes in a pill form. This medication rarely causes a low blood sugar. People tend to gain weight when taking TZD's, and it's a "No," for those with congestive heart failure and a history of cancer of the bladder. Actos can also increase bone fractures, especially in those with osteoporosis.
Can I take metformin while I am pregnant?
Metformin is not widely recommended during pregnancy, due to its ability to cross the placenta. It may cause problems for the mother or fetus during pregnancy. It's a very controversial topic to use it in pregnancy.
One study didn't show a problem to the fetus in women taking metformin during the first trimester. There was no increase in congenital problems or increased death of the fetus.
Metformin did seem to cause pre-term births in one study trial, as compared with insulin. Women who were pregnant taking Metformin gained less weight than those taking insulin. Talk to your doctor if you are pregnant, or want to become pregnant.
Can I take Metformin while I am breastfeeding?
No, whether or not Metformin passes into breast milk is still unknown. You shouldn't take Metformin while you are nursing to be sure there will be no harm to the baby.
Does it decrease the absorption of vitamin b12?
Yes, Metformin can disrupt the process of B12 absorption in your body, which can put you at risk for B12 deficiency or anemia. Symptoms of this include pain, and/or numbness, tingling of the hands and feet. This should signal you to talk with your doctor about checking your B12 level. If needed, you can take a B12 supplement.
How do I know it's the best for me?
You will know that Metformin is best for you when combined with a healthy diet and active lifestyle, your A1C stays below a 7%, and your blood sugars are in your target range. You will also have the absence of any side effects.
How does Metformin help pre-diabetes?
Having Pre-Diabetes, and what is called, "impaired glucose tolerance," means that you are starting to develop insulin resistance. Not only that, you are twice as likely to have heart disease. You are more likely to develop Type 2 Diabetes later on.
Metformin in the Diabetes Prevention Program (DPP) trials, when combined with diet and exercise, reduced the chances of developing Type 2 Diabetes by 58 percent. It's interesting to note that Metformin alone, without lifestyle changes, only prevented Type 2 in 31 percent of cases. So the combination of a healthy lifestyle, and the introduction of Metformin help to delay the onset of Type 2 Diabetes.
How does Metformin help metabolic syndrome?
For Metabolic Syndrome, which is not a disease, but rather a grouping of risk factors, Metformin can also be beneficial. When the combination of high blood sugar, high blood pressure, high blood cholesterol, and increased abdominal fat all come together, it's worse than if you had just one or two of these things going on.
Metabolic Syndrome doubles your risks for heart disease and increases the onset of diabetes by five times.
Combined with a healthy lifestyle and Metformin, insulin resistance can be reduced with Metabolic Syndrome. Women with Metabolic Syndrome also have Polycystic Ovarian Syndrome.
How does Metformin help with fertility?
Women with Metabolic Syndrome also have Polycystic Ovarian Syndrome. This often times causes infertility. It has been found that the drug of choice for fertility, Clomid, is more effective to induce ovulation.
A regular menses may be obtained for women with PCOS who take Metformin for an extended time period. Metformin may decrease miscarriages in PCOS mothers, but this finding was based on two small research studies.
PCOS women might also be able to reduce their incidence of gestational diabetes if they take Metformin prior to becoming pregnant. However, use in pregnancy isn't well established. If women are diagnosed with Pre-Diabetes, and are experiencing fertility problems, it is likely that Metformin will be an add-on to fertility treatment. It will improve insulin use, while decreasing insulin levels in these women.
Does Metformin help with Type 1 Diabetes?
Metformin helps with Type 1 Diabetes by helping the body use injected insulin or insulin that comes from a pump. You may see some endocrinologists who will prescribe Metformin for Type 1 Diabetes.
It's mainly for patients who are extremely overweight, to help them with appetite suppression. It also will help with insulin sensitivity, and limit how much sugar the liver is kicking out into the blood stream.
It may also be of benefit to adolescents with Type 1 Diabetes. As long as the kidney and liver are working well, side effects and risks are low, as Metformin is a safe drug that has been around for a long time.
Over to you
Do you take Metformin? How does it help you? If you have any comments or questions about our article, or if we left anything out, please mention it in the comment box below.