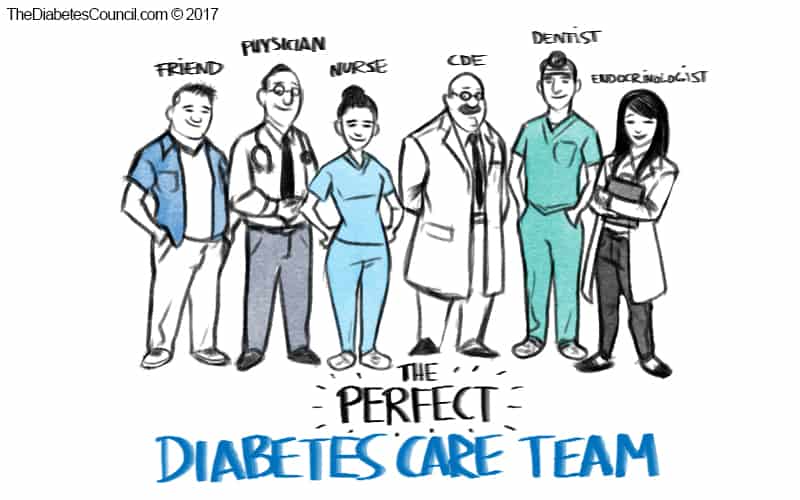 When you have diabetes, it is imperative to have a group of people on your team who are constantly rooting for you and supporting you in every step of your journey. In this article, we will enumerate a list of the most important people to have as part of your perfect diabetes care team.
You are in charge of your diabetes
Although your doctor or primary care provider is an important entity, he or she is not the most important part of your team. You, alone, are the most important member of your diabetes care team. Nobody else on your team can replace you, or make decisions for you.
After all, it is your diabetes, and you have got to own it. By owning it, you can take the bull by the horns, and learn to live a long and healthy life, with minimizing future risks of complications that come with diabetes. However you like to think of it, the bottom line is that you are, and should be, the one in charge.
Add some spokes to your wheel
Without you, all of the spokes of the wheel are useless. However, with you in charge, the people around you can support and enhance your care. While the rest of the members in your diabetes care team can steer you in the right direction, if you fall asleep at the helm, the ship is going to run into some rocky shores.
Miranda's question to The Diabetes Council
Miranda contacted us because she felt lost after receiving her diagnosis of diabetes. She wanted to find out how and where she needed to begin. Her primary care provider was already lined up, but she was wondering who else she should have around to help her navigate towards controlled and manageable diabetes.
She had started reading about Type 2 diabetes, and the eventual impacts diabetes could have on many organ systems in her body. She wondered what kinds of professionals she should seek for who can help her manage her diabetes besides just her primary care provider.
On Miranda's behalf and countless others who are on the same boat, we decided to put together a comprehensive article that would help them to recruit the perfect team of diabetes professionals who can help them reach their personal health goals.
Video visualization - what is a diabetes care team?
The Canadian Diabetes Association put together a neat little video on how to go about surrounding yourself with the right professionals to support you in your efforts to live healthy with diabetes. It is called Angie's Story, and it can be viewed at this link.
Diabetes care team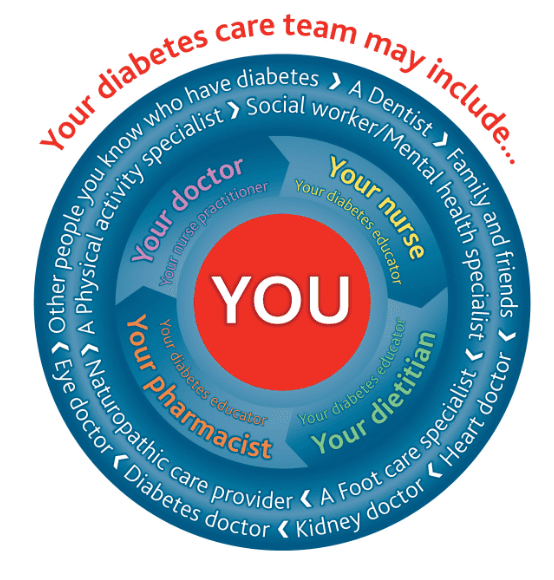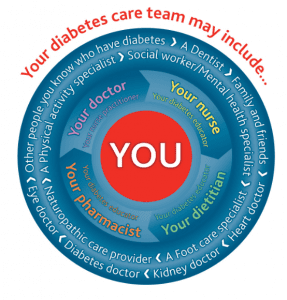 My definition of a diabetes care team is simple - it's a group of professionals and people in your life that help to support you in your effort to live healthy with diabetes.
Diabetes care team - what is it, and who should be on it?
Your diabetes care team is comprised of your go-to people. These are the folks that know about you, and about your diabetes. Let's take a look at all of the people you should consider having on your team:
Person with diabetes
As emphasized earlier, you are the most important member of your diabetes care team. Without you, there is no diabetes care team. Without you, all the other team members are standing around, twiddling their thumbs, with nothing to do.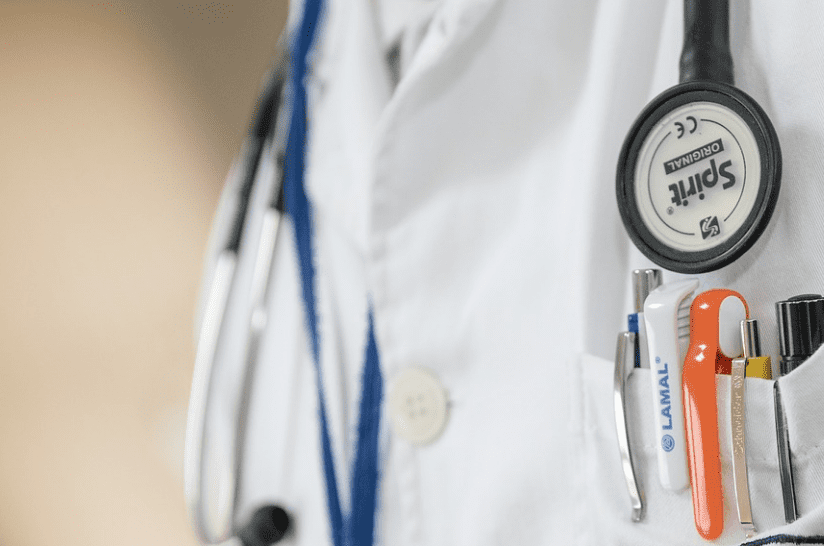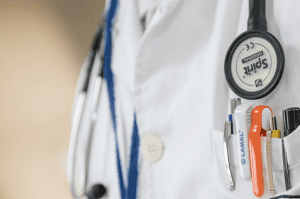 This person could be a medical doctor, a physician's assistant, or a nurse practitioner. Whatever their degree, your primary care provider should have prescriptive ability, meaning that they should be able to write you prescriptions for medications, equipment, or therapies for your diabetes and other medical concerns.
For more informative articles read the following:
You may see an endocrinologist for your diabetes, but you also need a primary care provider who is a general practitioner, and can take care of all of your health needs including diabetes. This professional should also refer you to other needed services that will augment your diabetes care.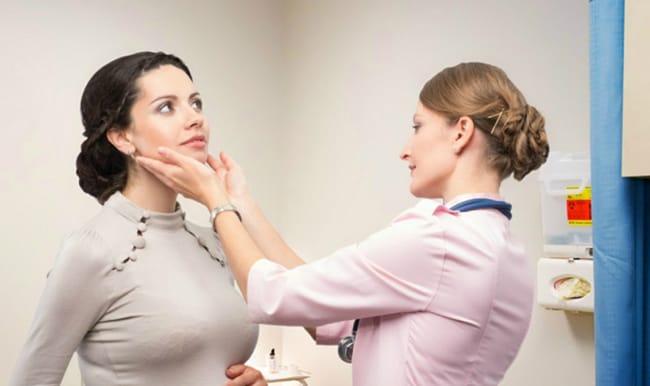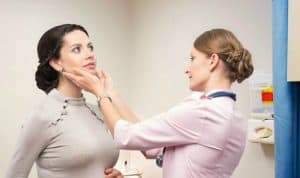 An endocrinologist is a doctor who specializes in the treatment of diseases of the endocrine system, including diabetes. You may or may not have or need an endocrinologist as part of your diabetes care team. Depending on where you live, you may have a long drive to get to an endocrinologist.
If you have multiple medications, use an insulin pump, or have difficulty managing your diabetes despite working with your primary care provider, you may want to find an endocrinologist who will work with you. They have expertise in managing complicated diabetes regimens, and most have in-house Certified Diabetes Educators.
They can help you figure out the workings of your insulin pump, work with you to adjust bolus and basal rates, or help determine the best new medication to add to your regimen in order to decrease a high A1C, and thereby decrease complications of diabetes.
Certified Diabetes Educator
You may have several certified diabetes educators on your team, but you need at least one. A Certified Diabetes Educator is a person with specialized training, experience, and expertise working with people with diabetes. This person has had at least 1,000 hours of experience working with people with diabetes. They have also passed a national examination.
Who can be a CDE?
A CDE could be from any number of professional disciplines. Some of the most common disciplines that become CDEs that you may run across are:
Registered Nurse (RN)
Registered Dietician (RD)
Pharmacist
Social worker
Physical Therapist
Occupational Therapist
Master's prepared Health Educator
Exercise physiotherapist
You may want to get a few of these people on your diabetes care team. Common combinations of disciplines that are CDEs include RNs, RDs, and Pharmacists. Although the other disciplines are less commonly CDEs, the disciplines that include physical therapists, occupational therapists, social workers, health educators, and exercise physiotherapists, may be excellent additions to a care team regardless of CDE status.
A CDE can teach you all about self-management of your diabetes. They will work with you to make sure that you have a general understanding of what diabetes is, teach you coping skills, how to check your blood sugar and use your results, how to give yourself an injection and how your diabetes medicines work, signs and symptoms of high and low blood sugar and treatment of each, how to deal with days when you are sick, and how to manage diabetes during a pregnancy.
CDEs can also work with you to help you learn about nutrition, including the plate method, carbohydrate counting, measuring, or using your hand for portion control. They can teach you how to read food labels, prepare for the right meals and snacks, how to handle holidays and special occasions, and help you find good recipes for diabetes.
They can teach you how to take care of your feet, and how to perform proper foot care. They can even perform the once a year comprehensive foot exam with the #10 monofilament that a podiatrist can also do.
Any CDE, no matter the discipline of the professional, can teach you all components of diabetes education. For example, a Registered Dietician with a CDE should be able to teach you about your medications, and a Registered Nurse with a CDE should be able to teach you the basic dietary components. There are many other things that a CDE can teach you, so make sure that you look for at least one to become an integral part of your perfect diabetes care team.
At certain times, you may need a CDE with advanced training. For example, you may be getting ready to start on an insulin pump. In this case, you would look for a CDE with special insulin pump certification.
These professionals are most often found in an endocrinologist's office, or are sent to train new pumpers by the company that makes the insulin pump.
Please read more in-depth about Certified Diabetes Educator here.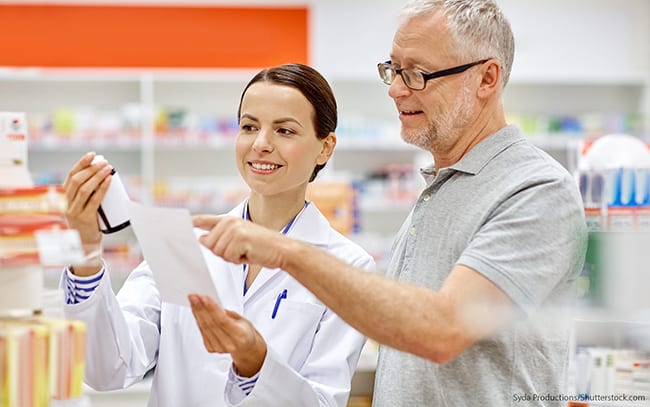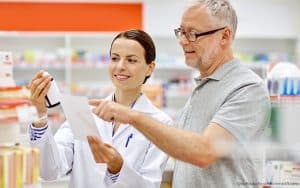 A pharmacist can be a CDE, or they might not be a CDE. In either case, you want to have one on your diabetes care team. They have a wealth of information when it comes to diabetes specific medicines. Pick one particular pharmacy that you like, and use it regularly. That way, you will get to know your pharmacist and they will have an extensive record of all the medications that you are taking.
You can review your medications with your pharmacist, and ask them any question. They are familiar with your allergies, and the interactions of the medicines that you are taking with one another. They may be able to suggest new medications which may help you and which you can discuss with your primary care provider about.
Optometrist or Ophthalmologist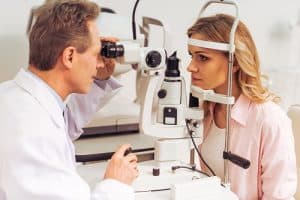 At least once a year, you need to see an optometrist or an ophthalmologist for a dilated eye exam to check for diabetic retinopathy. An eye doctor will look in the back of the eye, searching for signs of swelling around the macula of the eye. This is important, because 80 percent of people with diabetes develop some degree of diabetic retinopathy.
If retinopathy is present, it can be treated with lasers or with medications. People with diabetes shouldn't wait until they have blurred vision or other problems before seeing an eye doctor, and they should have a yearly examination. (2)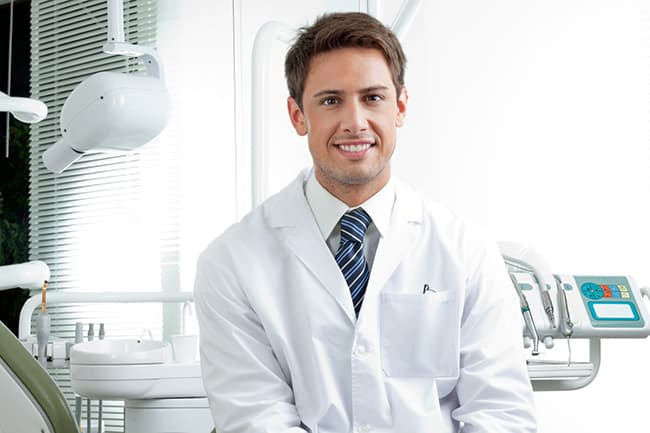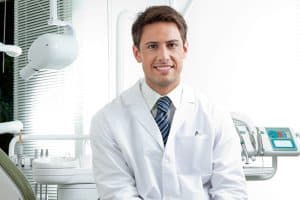 People with diabetes are also more susceptible to periodontal disease, which is why it is important to see a dentist regularly for a check-up. Generally, you should see a dentist every six months, and have your teeth cleaned and necessary X-rays done to check for any underlying periodontal disease.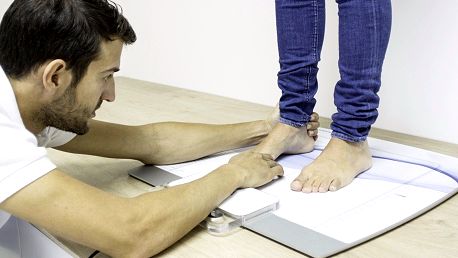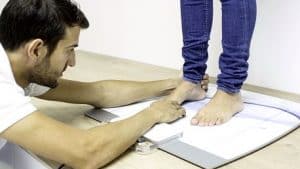 It is true that your primary care provider should take a look at your feet during every medical visit, however it is also a good idea to include a podiatrist on your diabetes care team. A podiatrist can perform a yearly Comprehensive Foot Exam using a 10 millimeter monofilament to check for sensation.
The comprehensive foot examination checks for circulation problems, non-healing ulcers, and malformations of the foot that can develop in people with diabetes (Charcot's foot). Based on this examination, referrals can be made to purchase special diabetes footwear which many insurance companies cover with a doctor's prescription or letter of medical necessity.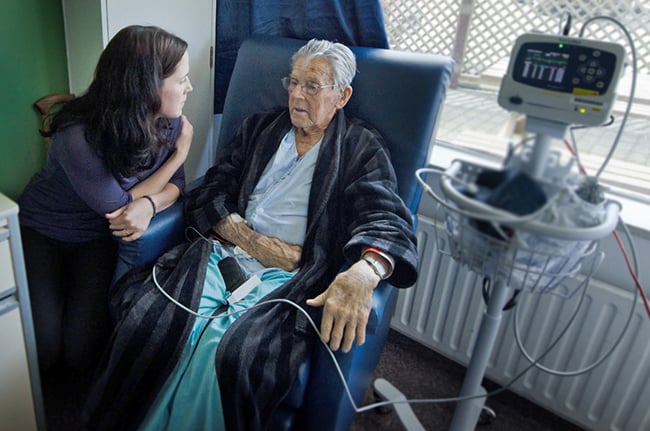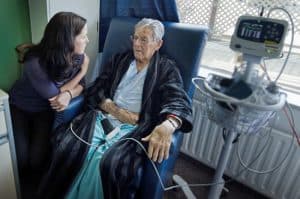 A social worker is great to have on your diabetes care team if you need resource linkage related to community services available that may help with your diabetes care. Often, patients come in for diabetes education and it becomes obvious that there are resources and programs that they need to learn about to ensure an efficient self-care is possible.
They may need referrals to Affordable Healthcare program, Medicaid programs, food stamps, housing, or any number of resources available. A social worker can help with referral and application processes, and help patients to navigate a myriad of services. They can also help patients with diabetes get in touch with services that they may otherwise not have known about.
Mental health counselor or psychologist/psychiatrist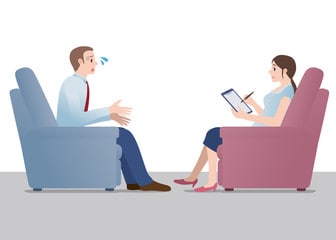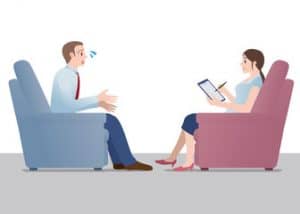 A mental health professional may be needed on your diabetes care team if you experience extreme depression or anxiety. People with diabetes tend to get more depression and anxiety than do people without diabetes.
A counselor could also assist you with any relationship problems that you may have related to your diabetes. You can read more about relationships and diabetes in our article, "The Effects of Diabetes on Relationships"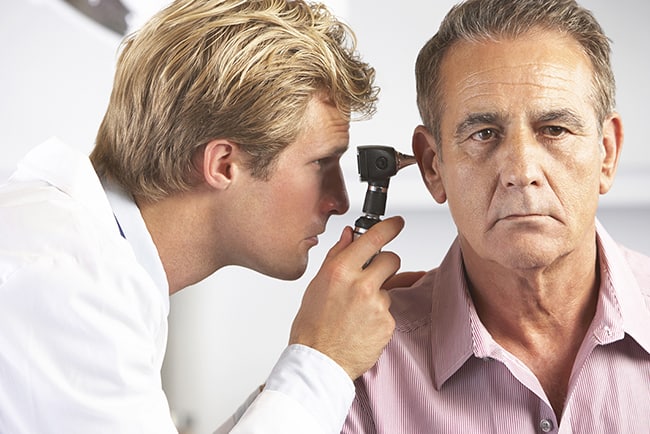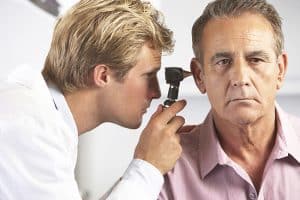 According to the ADA, hearing loss is twice as likely to occur for someone with a diagnosis of diabetes. Also, persons with pre-diabetes are 30 percent more likely to have a hearing loss than those with a normal blood sugar. You do not need to have an annual hearing examination, but it is a good idea to add an audiologist to your diabetes care team if you are experiencing any problems with your hearing such as:
the need to have others repeat what they have said
trouble with hearing conversations involving 2 or more people
feeling like others are always mumbling to you instead of speaking clearly
having trouble hearing in busy, noisy environments
having trouble hearing voices of women and children who may speak softer
frequently being told by others that you need to turn the TV or radio down, but it sounds fine to you
Physical therapist or exercise physiologist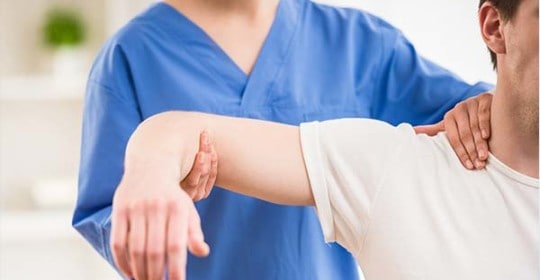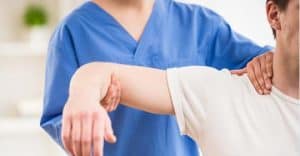 A physical therapist or exercise physiologist can help you in developing an exercise program, and motivating you to get more activity into your life. The physical therapist or exercise physiologist will look into your diagnoses, medications, and level of activity, and design an exercise program specific to your needs.
Other related specialists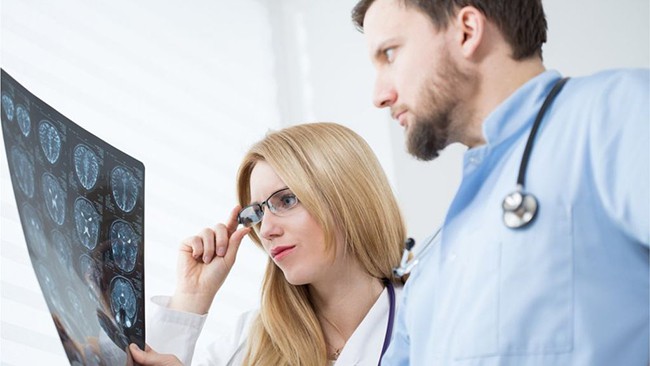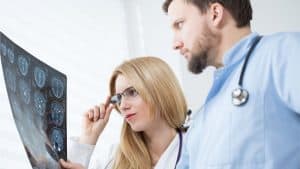 When you have diabetes, you can have some related diagnoses that need attending to in addition to the big one, diabetes. You could have neuropathy from diabetes, and may need to see a neurologist. You could have arthritis from diabetes, and may need to see a rheumatologist or an orthopedist.
If you have some of the long term complications of diabetes, you may have to see a nephrologist for kidney problems or go to the dialysis center. A person with diabetes, who has had an amputation related to uncontrolled diabetes, may need to see an orthopedist and a prosthetics professional.
Depending on what your individual health problems are related to your diabetes, you can add care team members as needed. This will help to make sure that you have the perfect team to care for you and your diabetes.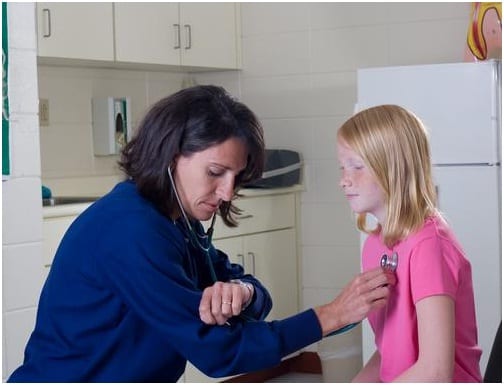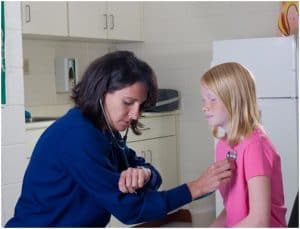 If you have a child with diabetes, as a parent, you are the most important person in your child's diabetes care team. Your child needs guidance and assistance with healthcare, making you your child's best advocate. In addition to all of the other people on your child's diabetes care team, a school nurse can help you to navigate sending your child off to kindergarten, or transitioning from elementary school to middle school, all the way to college.
The nurse can assist your child with blood sugar checks and injections if necessary, and help you put a 504 plan in place to assist you with making sure that everyone at school who comes in contact with your child knows what to do in the event of a low blood sugar, or high blood sugar. You, as the parent, will want to meet with the school nurse often, provide the nurse with a written plan for your child's diabetes care, and provide emergency numbers.
The other people in your life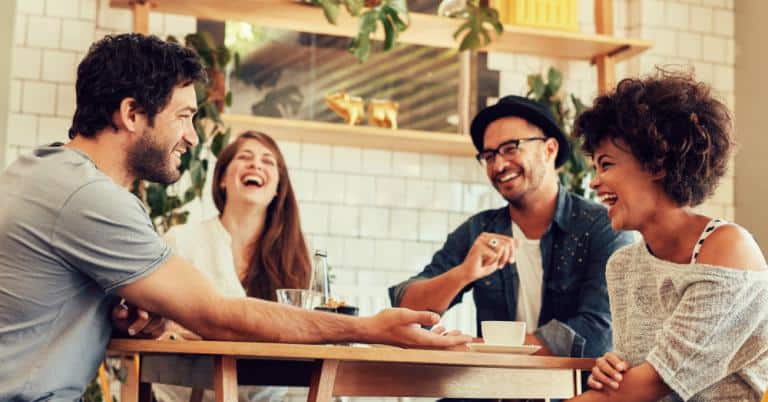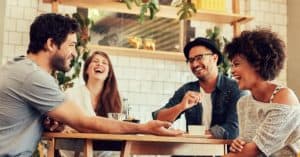 Do not forget about all of the other people in your life who help support you in carrying out your diabetes plan. It could be your spouse, significant other, relative, or friend who is your cheerleader, and makes up an important spoke of your diabetes care team wheel.
Make sure to let those that you love know how they can support you when you are trying to live healthy with diabetes. It may be that they encourage a walk around the neighborhood after a long day of sitting at an office desk. It could be that they bring over a healthy dish to share with you for supper, and bring diabetes-friendly sweets.
It might also be that you have a friend who supports you by allowing you to express your frustrations. Whatever the people that you love do to support you in your life, open communication is key in allowing them to understand your needs. Remember, no one is a mind reader. If you need help, ask for it.
Over to you
We would love to hear about who you find the most helpful to have on your diabetes care team, and why. Please let us know in the comments section below. As always, here at thediabetescouncil.com, we strive to provide our readers with the most comprehensive and informative articles meant to help you live your life with diabetes with more ease. Thanks for visiting our website, and check back often for more great articles.
TheDiabetesCouncil Article | Reviewed by Dr. Christine Traxler MD on June 02, 2020