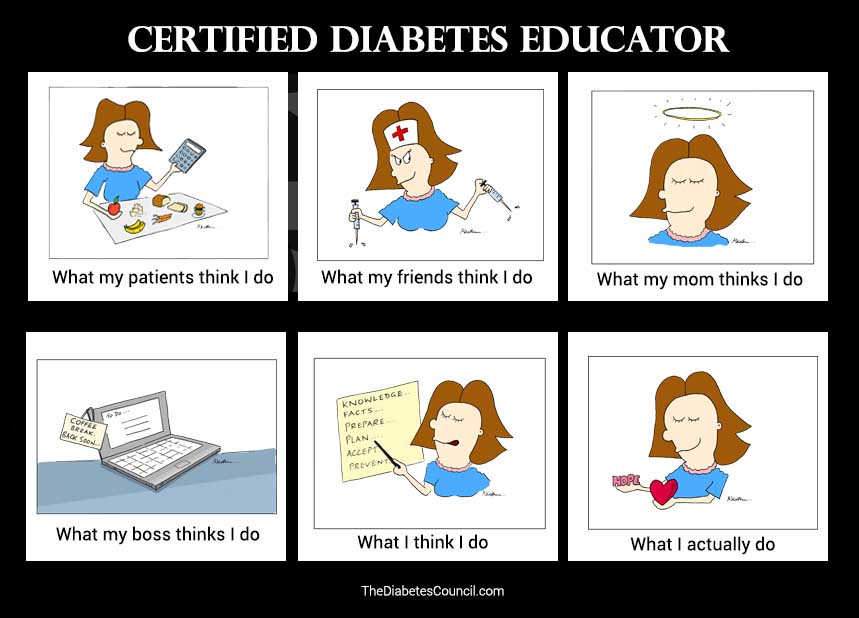 In this article, we will explore what it takes to look for a Certified Diabetes Educator, where to look for one, and what questions to ask when you get there, among other things. We will also explore how to become a CDE, and what kind of degree, license, hours and examination that you will need to pass in order to become a Certified Diabetes Educator.
Personal perspective on becoming a CDE
My own story of becoming a Certified Diabetes Educator may help to illustrate the process of actually becoming a Certified Diabetes Educator. It is a process, and it is a challenge to get the 1,000 hours of diabetes education that is required. Many people with diabetes do enter careers in healthcare or related fields, and do become Certified Diabetes Educators. Their experience as a person with diabetes is very valuable to their client.

Before we continue with this article, I wanted to let you know we have researched and compiled science-backed ways to stick to your diet and reverse your diabetes. Want to check out our insights? Download our free PDF Guide "Power Foods to Eat" here.

I am a registered nurse, which is one of the licenses that you can hold in order to become a CDE.
Degrees and licensure needed in order to become a CDE
One must be in one of the following disciplines holding an active and current license which is unrestricted in the United States in order to become a Certified Diabetes Educator according to NCBDE (National Certification Board of Diabetes Educators):
A clinical psychologist
A registered nurse
An occupational therapist
An Optometrist
A pharmacist
A physical therapist
A physician (M.D. or D.O.)
A podiatrist
A dietitian or dietitian nutritionist holding active registration with the Commission on Dietetic Registration
A physician assistant holding active registration with the National Commission on Certification of Physician Assistants
A clinical exercise professional holding active certification with American College of Sports Medicine (ACSM) as a Certified Clinical Exercise Physiologist (ACSM CEP), previously known as ASCM Certified Clinical Exercise Specialist, clinical exercise professional holding active certification with the ACSM as a Registered Clinical Exercise Physiologist® (ACSM RCEP)
A health educator holding active certification as a Master Certified Health Education Specialist with the National Commission for Health Education Credentialing
A health professional with a master's degree or higher in social work from a United States college or university accredited by a nationally recognized regional accrediting body.
From the NCBDE, "To verify the program of study specific to social work, an official transcript that indicates that the advanced degree in social work was awarded must be submitted with the Application for the Examination. After meeting this requirement, the educator can begin to accrue the minimum professional practice hours of DSME and continuing education hours needed prior to applying for the Examination.1"
Got the degree? Now what?
If you already have one of the degrees and/or licensures required, then you can get busy finding a place to work where you can get the 1,000 hours in diabetes education, and the 15 credit hours needed per year before sitting for the examination where you will become a Certified Diabetes Educator. Again, it's a process.
For more information read the following:
Just being a nurse, and working with some diabetes patients over a period of time, in the hospital, home health or nursing home, is not going to get you the hours that you need in order to become a CDE.
Working in an accredited program to get diabetes education hours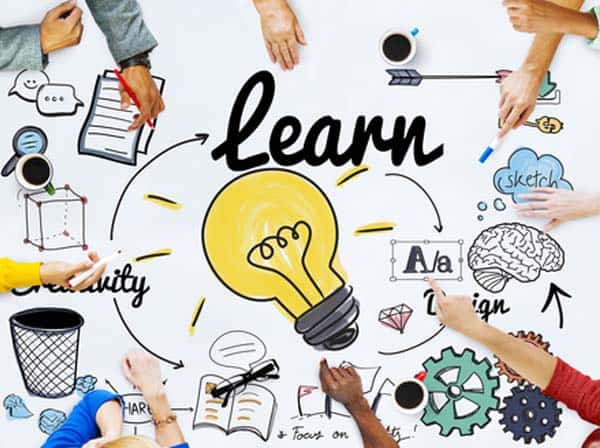 You need to work in a DSME (Diabetes Self-Management Education) or DSMT (Diabetes Self-Management Training) program accredited by the American Diabetes Association or the American Association of Diabetes Educators. You need to be teaching the full provision of DSME or DSMT services, meaning the core concepts of diabetes education. In other words, you are teaching the approved curriculums, and not just winging it though what you yourself know by virtue of being a nurse (or other appropriate discipline to teach diabetes education).
This is about the only way that I know of to get the 1000 hours of education over 5 years that is needed in order to obtain a CDE. I live in a rural area, so the referrals for DSME services come in at a rate of about 5 or 6 per month. You can count the hours that you spend teaching the patient in DSME towards the certification. You can also count the time that is spent marketing the DSME or DSMT program, and time spent at health fairs. It's possible to count the data entry into the American Diabetes Association's website, Chronicle, and the time spent building a DSME or DSMT program.
Keeping track of your diabetes education hours
It's good to keep an excel spreadsheet of all of your diabetes hours for proof of your education and program-building hours. You won't have to show proof of your hours on your original application, but you could be audited later, and asked to produce documentation that you did, in fact, provide the 1000 hours. After you have become a CDE, you will also want to keep track of your hours for recertification, as your CDE last 5 years. You will need to show 200 hours of diabetes education per year for 5 years, and 15 credit hours from approved sources.
What does a CDE do?
CDEs – Helping you understand exactly what diabetes is and how it affects your body

CDEs teach you about what diabetes is, the different kinds of diabetes, and how the kind of diabetes that you have affects your body. They teach you how to set up and use your glucometer for the first time, and they teach you how to draw up and administer an injection if needed. They even teach you how to work a complicated insulin pump, and adjust your bolus and basal rates on your pump. They may help you to figure out the insulin to carbohydrate ratio, and other necessary calculations for the working of your insulin pump.

They teach you about the signs and symptoms of low blood sugar and high blood sugar, and how to effectively treat each acute complication of diabetes. They teach you about the long term complications of diabetes, and how diabetes can affect your small and large vessels, and just about every organ in your body if you don't learn to control it.

CDEs explain how diabetes medications work

CDEs teach you about your medications, and help you understand how they work in your body. They can teach you how to inject them, and how to mix them, if needed. They can teach you how to load them into special devices such as an insulin pump.

CDEs teach diabetes self-management skills

They teach you how to take control of diabetes, by learning self-management skills such as how to get enough activity, how to eat nutritional foods and count your carbohydrates, and how to take your medicines. They teach you how to balance these things in order to adjust your plan, and how to use your blood sugar results to assist you in managing your diabetes by helping you to make adjustments in your diet, activity, and medications.
How do CDE's do what they do?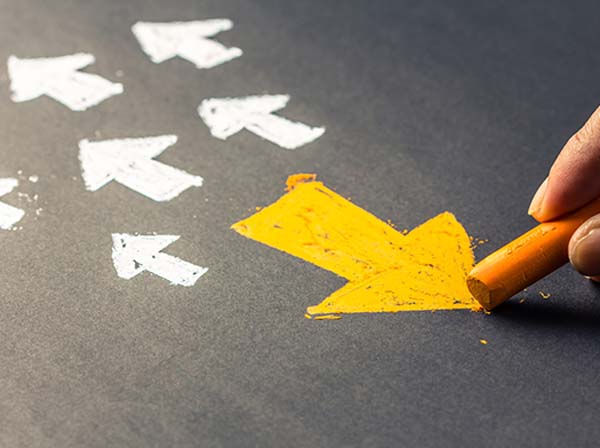 Certified diabetes educators do these things in a variety of ways. They may utilize one-on-one sessions for more individualized instruction, along with small groups of peers with diabetes for larger adult learning concepts. They may use handouts, books outlining curriculum, "Conversation Mapping Tools," videos, food models, props, demonstrations, guest speakers, and role playing, to name a few teaching techniques.
They may teach through cooking demonstrations, hands-on carbohydrate counting activities, and get-up-and-move portions of class, that encourage participants to take a walk after the group lunch. Following the lunch and activity, at the two hour mark, participants check their blood sugars, and are able to see first-hand how activity affects their blood sugar.
They may plan trips to the grocery store, where you learn how to shop for fresh, whole foods, including a variety of colors of fresh fruits and vegetables, lean meats, fish and seafood, whole grains, and low-fat dairy products, by working the parameter of the grocery store.
Most patients are in target range when a two hour post-prandial blood sugar is checked following appropriate carbohydrates at lunch and a short, 10 minute walk. This is an eye-opening experience for most patients, as they see a way to get a handle on their diabetes, instead of the other way around.
Job responsibilities
In addition to teaching a 10 hour DSME or DSMT curriculum based on the ADA or AADE curriculum, they are responsible for entering into an electronic medical record, and into the ADA Chronicle for Diabetes website, for example. They may attend health fairs, market the program to physician offices, or seek to expand the program into other areas and community centers.
What else will a CDE do to help me?
Figuring out what types of food are best for you and how to plan meals that fit your life and budget
Determining the best type of glucose monitoring device for your specific circumstances
Suggesting charts, apps and other tools to provide reminders and help you track your progress
Offering tips to help you cope with stress and solve problems as they arise
How will a CDE be useful to me, and how do I get one?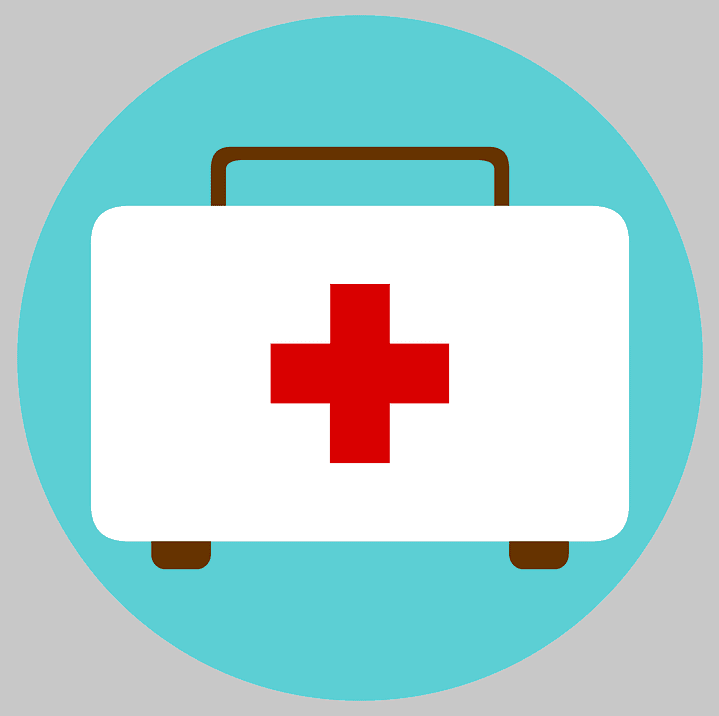 A CDE can help you to come to terms with, make sense of, and understand a new diagnosis of diabetes. They can offer tips and tricks that you may not have thought of. They can show you how to appropriately count your carbohydrates, balance your nutrition and activity level with you medicines, and live a healthier life with diabetes. Together, as part of your healthcare team, your CDE can assist you to set goals that will make a difference in your long term over-all management of diabetes.
Research has shown that receiving diabetes education helps people with diabetes achieve an A1C of less than 7, which leads to less complications of diabetes, and a longer life.
Do I need a physician's referral
Yes, you will need a referral from your primary care provider. This person could be a medical doctor, physician's assistant, or a nurse practitioner with prescriptive abilities. Generally, the referral will include your basic demographic information, including your name, date of birth, address and phone number.
It should include the type of diabetes that you have, and a list of your most recent laboratory values, including A1C, microalbumin, cholesterol panel, if available. The referral form should be signed by the physician, and sent to the DSME or DSMT entity that you plan to use for your diabetes education. This could be the health department, the endocrinologists office, a hospital outpatient diabetes education department, or another organization that provides DSME or DSMT.
How much does a CDE cost?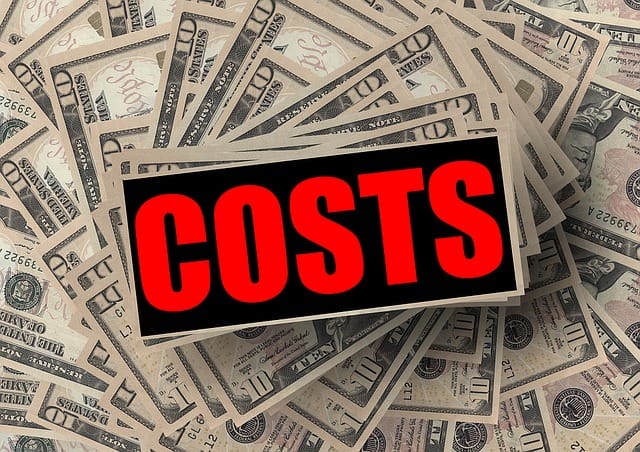 Different disciplines can bill different amounts of money for diabetes education. As an RN (Registered Nurse) with a CDE, I bill $40 per 30 minute unit, or $80 per hour. A registered dietitian can bill considerably more than that.
This has to do with the way the insurance and Medicare tiers are set up for payment for different disciplines providing DSME or DSMT. Check with the Certified Diabetes Educator that you plan to use to get your education for their specific rates and billing amounts to insurance companies.
Does Insurance Cover Seeing a Diabetes Educator?
Generally, insurance will cover up to 10 hours of DSME or DSME as a lifetime benefit. Two hours of individual diabetes education can be provided individually as a refresher each year. Most insurance companies do pay for Diabetes Self-Management Education. Deductibles and out of pocket maximums apply.
When you visit the diabetes educator, they will check your insurance for coverage. It may be that if you have Medicare, that the Medicare plan will only cover one hour of individual education, and the rest will be in group. There are some exceptions to the Medicare rule, where you might be able to have individual sessions covered.
The educator will need to document that there is no group class available for two months, or that you have an impairment that would prevent you from participating in a group class. This could be that you have mobility problems, vision or hearing deficits, or that you are unable to read or write and need special teaching tools.
Making the most of your first trip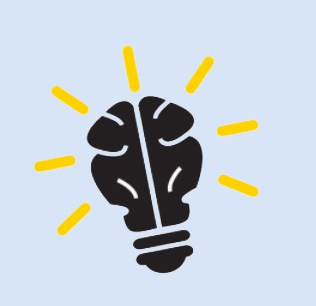 You can make sure that you get the most out of your visit with your CDE by preparing for your appointment. You may want to write down any questions that you have to ask your CDE. Think about your goals for your diabetes education. It may be that you are sedentary, and the first thing that you need to concentrate on is getting more activity.
Be honest with yourself.
Write down the things that motivate you to live a healthy life with diabetes. These could be your children, or your grandchildren. Perhaps you want to be able to spend time with them, and wish to develop better habits so that you will be able to. Perhaps you have a specific goal related to lowering your A1C below a specific point, so that you can have some needed surgery. Whatever your reasons that have motivated you to go to diabetes education classes, write these down to share with your CDE.
Learn what your numbers are, such as what your A1C and cholesterol levels are. Don't forget to take your glucometer, and all of your supplies with you to your visit. Also, take all of your medications or a list of your medication with you when you go to your appointment.
It's great to keep a log of all of your blood sugars, what you ate, how much and what kind of exercise you got, for a week or two before you go to see your diabetes educator. Then he or she can assess your patterns, and make suggestions for changes to impact your blood sugar and A1C numbers for the better.
If you have a support person, it's great to take that person with you to your appointment. It could be your spouse, who cooks your meals, or a friend who supports you by walking with you every evening after supper. It's good to get some folks around you who are on your side when you have diabetes.
Learn about other supports in the community that may help you meet your goals. There may be walking clubs, or other exercise groups you can join. There may be support groups for diabetics in your area that you could join. Churches and senior centers offer programs for people with diabetes, also.
Finally, write down your next appointment and plan out your week with your calendar. A little preparation can help a lot when you have diabetes.2
How and where can I find one?
You can link to the National Certification Board for Diabetes Educator's website to find a CDE in your area here:
Find an accredited program
The American Association of Diabetes Educators and the American Diabetes Association both provide accreditation to diabetes education programs. To find an accredited program in your area, visit:
Can I be picky or should I go with the first CDE I find?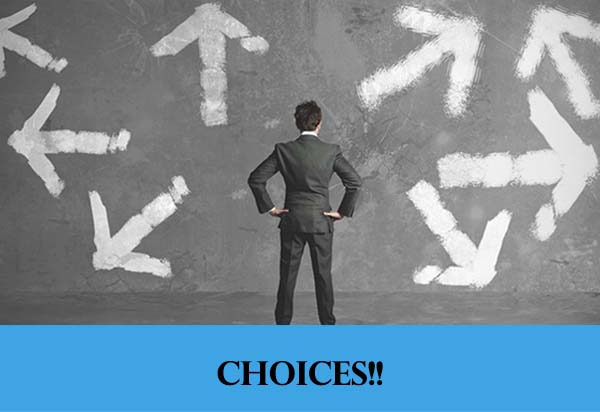 You could certainly ask around to find out who is recommended in your area when you are looking for a Certified Diabetes Educator. There may be many options, especially if you are in a metropolitan area with multiple provider choices. If you are in a more rural or suburban area, you may be limited to one or two choices for a DSME or DSMT provider. If you have more than one choice for a CDE, see if anyone you know has been to see them before.
If you don't know anyone who has been to see them before, you could set up an initial appointment, where you meet the CDE and determine if the person seems to be a good fit for your personality and learning type. You may feel more comfortable with one person than with another, as everyone is different. Find a CDE that you feel like helps to support you in your efforts to learn to live healthy with diabetes.
Over to you
We invite our readers to share their experiences of how they found a CDE that was perfect for them, and what kinds of things their CDE was able to assist them to achieve. What are some of the most interesting tips and tricks that you got from your CDE that you use in your efforts to manage daily? What kinds of tools, apps, and gadgets do you find helpful that your CDE introduced you to?
If you are a person with diabetes, share how you became a CDE, and how you are helping others with diabetes through your career. We at thediabetescouncil.com strive to provide you with the most up-to-date and comprehensive information on diabetes that you can use in your everyday life. Please share with us how we are doing with our mission in the comments section below.